2021 Term 1 Week 00
22 Jan 2021
This Week Overview
Upcoming Events
Loading events...
From the Principal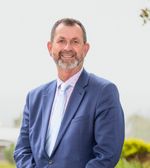 Dear Parents and Guardians,

Welcome to the 2021 school year! It has been a busy couple of weeks at Lindisfarne as staff have been back at school undertaking professional development and final preparations ready to welcome students to both campuses on Wednesday, 27 January.
Construction of our new Middle School building at the Mahers Lane Campus continued right throughout the holiday period and is edging closer to its completion.



Significant other maintenance modifications to the School have been made including a major electrical upgrade, the commencement of the solar panel installation and building renovations in order to facilitate more classrooms and improved workspaces for our students to enjoy.

We also made progress on the development approval for the Early Learning Centre at our Junior School Campus — we anticipate construction starting on the Early Learning Centre during Semester One this year.
Many students have visited the School this week to collect their new laptops and iPads as part of the 2021 ConnectEd device rollout. I sincerely thank our Information Services and Technology team for the tremendous work that has gone into setting up each individual device ready and equipped for enhanced student learning.
I wish to also thank Mr Todd Hardy and the Performing Arts team for their work over the break with our Middle and Senior School music ensembles. Kickstarting 2021 with a bang, students from Years 5 to 12 were invited to attend a three-day intensive workshop where they had the opportunity to participate in choir, improvisation sessions, extension ensembles and specialised musical clinics with our Music staff and specialised professional tutors, culminating with a great modified concert-style performance.
Today was a particularly important day for our younger students in Kindergarten through to Year 7 as they attended class parties and orientation programs at their respective campuses. Our new students in Years 8 to 12 also visited the Mahers Lane campus. This initial time spent meeting teachers and fellow classmates is a great way to prepare for the start of school next week and sets a solid foundation for the year ahead.
I remind parents that scholarships are open for the 2022 school year. Scholarships are available for Academic, Music, General Excellence and Sport. For more information, please visit the Scholarships page on our website.
I encourage all Lindisfarne families to please consider our term dates for 2021 and 2022 as you plan holidays and events in order to maximise student attendance at school.
Although we continue to carry the challenges of COVID-19 through to the new year, the School's communication channels will remain open and transparent as we, once again, endeavour to navigate through government restrictions.
Please find my first COVID-19 update to the school community for 2021 here.
A friendly reminder that parking and traffic flow is always more challenging at our campuses at the start of a new school year and wherever possible to use the bus services available, carpool with other families from your local area, use the drop-off and pick-up zones and stagger entry and exit arrival times if you are able to do so. Please consider the residents who live near the School, especially in Mahers Lane, and do not block driveways and ensure access isn't compromised.
We are excited about the year ahead and look forward to another great year of academic, cultural, physical and spiritual growth for our students, staff and community.
Stuart Marquardt
Principal
From the Deputy Principal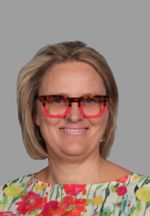 Chaplaincy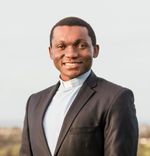 Important Information
Our Accounts Department has been inundated with requests for annual fee payment calculations.
We are currently working to provide these to families as soon as possible and kindly ask for your patience during this time.
Please note, payment is not due until Friday, 5 February.
Parents and Friends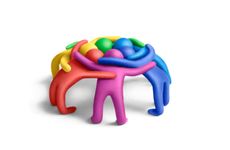 Facebook groups for year level Preschool to Year 10 are provided and supported by the Lindisfarne Parents and Friends (P&F) through the Parent Representative program and supported by the Lindisfarne Community Engagement team. These groups allow parents to share, collaborate and get to know each other in a friendly and supportive manner. Please join the relevant group for your Lindisfarne student.
ParentEd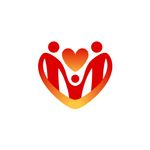 Wellbeing Team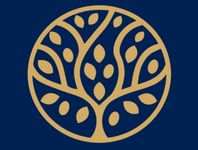 Student Voice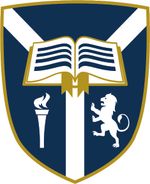 Whole School News
Due to the numbers of students requiring bus transport, there have been a few changes to the bus routes and times for both the Lindisfarne Northern and Southern bus runs, please refer to the attached document 2021 Lindisfarne Bus Fees and Schedule.

Parents who have registered for the Lindisfarne bus service should have received and email outlining which bus they have been allocated for both morning and afternoon travel.

It is important that your child catches the correct bus as the numbers of travellers on each bus have been carefully allocated to ensure the buses do not exceed capacity. The Bus Minder Software will be implemented during 2021 and this will assist the School to manage student allocations on buses and provide parents with information on the location of the bus that their child is travelling on.

The School now has seven buses in the fleet, in the afternoon the Lindisfarne buses will load students from varying locations on campus. Please refer to the attached image below identifying the afternoon pickup point for each bus.

Please note the BORDER PASSES are still required for each student that travels on the Northern bus routes in the afternoon. The School will advise when the Border Passes are no longer required.
Brett Dinsdale
Business Manager
Junior School
Some Helpful Tips for the First Day of School
As the milestone of the start of a new school year approaches, we often feel not only the expected excitement about making friends and embarking on a new adventure but very probably also genuine, jittery, nervousness. The first day of school is often a looming unknown and, while apprehension and uncertainty about the unknown are absolutely normal, it is important that parents approach this experience in as positive a frame as possible to help your child transition well. Here a few ideas:
Laying the groundwork is helpful: talk about school in the time leading up to the first day. If your child is going back to school, revisit what is known, talk about happy school memories, names of teachers and friends. If it is the very first time at school, you may talk about expectations and rules (like having to wear a uniform), and problem-solving information (like which routine to expect at lunchtime, or who to ask if they have a question). Even very young children will benefit from "what to do if" scenarios.
Routines provide a sense of security. Starting a daily routine before school starts will take away a lot of uncertainty because in adopting and following a routine you have replaced the unknown with a familiar procedure.
Establish a short and sweet "goodbye" routine at school — don't linger too long, make sure your child knows you are going and that they also know who will pick them up after school and when.
Your child will take cues from you so, as a parent, try to recognise and manage your own feelings about your child's progression to school. Stay calm and consistent, follow the morning routine, and plan ahead for what you will do after leaving your child at school… it is advisable to keep active, as we sometimes tend to ruminate on that sneaking guilt or latent concerns.
Most importantly: Enjoy the first day! It only happens once!
Susi Meyers
Junior School Counsellor
Head of Junior School Report
A warm welcome to all of our Junior School families as another exciting year awaits. It is wonderful to have the ringing of voices in the School once again as we head into the new school year and I look forward to listening to the stories of holiday adventures, travels and highlights. The holiday period gives us all time to catch up with family and spend some quality time with our loved ones and through the eyes of our children, priceless memories are made.
Over the holidays, the Junior School has been undergoing maintenance and we expect these occurrences to be completed this week. In particular, the upgrade to our solar system with the coming addition of 100 panels is an excellent sustainability move that we will share with our students.
Teachers are very excited to have their students back and although we are still having to abide by COVID-19 regulations, I do expect we will be able to build back up to full and normal interactions and experiences as the year progresses. Staff have spent the week upskilling with professional development courses and programs and are looking forward to sharing these learnings with the class.
The first day of school can be daunting for some after the long break. Being prepared, on time and talking positively has a large effect any anxieties. Our Junior School Counsellor, Susie Meyers, has some tips and advice further in this newsletter. Personally, I have two tips for the first week of school.
Firstly, name everything. Inside shoes, the bottom of socks, lunchboxes and even the ice brick that goes in the lunchbox. Our lost property pile at the end of the first week is usually considerable. If items are named, we can return them. My second tip is to take a family photo of yourself and your child or children in school uniform. In years to come, you will look back and be amazed at how they have grown and be reminded of the times you have shared. School photos are great but school photos with parents in them too are even better!
Mark Douglas
Head of Junior School
Green Team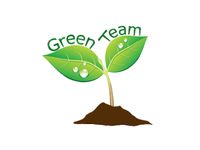 Stephanie Alexander Kitchen Garden
Middle School
Head of Middle School Report
I look forward to welcoming everyone to the 2021 school year on Wednesday, 27 January. Our teachers and support staff have been busy developing learning programs and preparing the School for our students. It is exciting to greet our returning students back to Lindisfarne for another year of their journey while also welcoming many new students and families into our community.
It was wonderful to see so many students, new and returning, to the orientation day and class parties on Friday. I thoroughly enjoyed seeing our Middle School students after the Christmas break and welcoming our new students to Lindisfarne. It won't be long now until we are a bustling hive of learning once again.
On Wednesday, the first day of school, all Year 7 students are to meet in the Chapel from 8.20am and all other students in Years 5, 6 and 8 go directly to their homerooms.
Please note: as per the latest COVID-19 update outlining the requirements for schools, children and parents who are unwell and are displaying even mild symptoms should not attend school. Families are encouraged to have the COVID testing done even with mild symptoms.
Throughout the holidays there has been a lot of progress with the new Middle School building and we are still hopeful for a Term 2 opening. I thank you all for your patience and support as we have navigated through this project in 2020 and it is truly exciting to finally see it coming together. The short-term discomfort will soon be a distant memory!
I look forward to welcoming all students and families back to school next week and the year ahead with our Meet the Homeroom Teacher event on 8 February. Keep an eye out for more details as we near that date.
Happy new year, everyone.
Jeremy Godden
Head of Middle School
Senior School
Head of Senior School Report
Introduction
I am very pleased to be using this forum to introduce myself. My name is Kate Cornell and I am the new Head of Senior School at Lindisfarne Anglican Grammar School. I have certainly hit the ground running in my first few weeks at the School! I have thoroughly enjoyed the opportunities I have had to meet with staff, parents and students. The Lindisfarne community is certainly very welcoming!
I look forward to working with Principal Stuart Marquardt and his excellent team in supporting the students in Years 9 to 12. These years are critical in a student's development and I am committed to helping them navigate this transitional time in their lives.


Meet the Tutor - Parent Evening
One of the key relationships at Lindisfarne for all students in Years 9 to 12 is between a student and their House Tutor. This relationship forms the basis for the School's Pastoral Care Program and provides parents and guardians with a consistent point of contact for their student's education. Tutors are ideally placed to get to know your child well, being their first point of contact most days each week. They have the unique opportunity of being able to foster and observe the social and academic development of your child from the time they enter the Senior School in Year 9 through to their graduation in Year 12.
I would like to take this opportunity to advise you of a change in plans regarding the upcoming Senior School Meet the Tutor Evening scheduled for Term 1.
When:Monday, 1 February 2021
Time:6.00pm to 7.00pm (DST)
Where:Google Meet - Details to follow
This event will now take place via a Google Meet. In the coming days, you will receive an email from your child's House Tutor inviting you to join a meeting with the other parents in your son/daughter's Tutor Group. This online meeting will provide a wonderful opportunity for you to learn more about the Tutor and the critical role they play in your child's school life. New parents and guardians are invited to meet their House Tutor for the first time. However, we invite established families to also join the Meet so they can build on existing relationships.
Year 9 The Rite Journey – Parent Information Evening
On the same evening, an information session will be conducted for our current Year 9 parents outlining Lindisfarne's exciting program called The Rite Journey.
The Rite Journey is a program which is deliberately and specifically targeted toward students in Year 9 to help them on their journey from childhood to adulthood. One of our strategic goals is to provide a holistic approach to education for your children, and this program fits seamlessly into that framework.
Parents and carers of our current Year 9 students will have the opportunity to participate in an online meeting where we will explore some of the intricacies of parenting teens in the 21st century. We will discuss how The Rite Journey helps support your parenting and how you will be able to support your child through the process. We strongly encourage you to prioritise this meeting as it is a program designed to be a partnership between school and parents/carers. This meeting will provide a common understanding of the goals and objectives of The Rite Journey.
When:Monday, 1 February 2021
Time:7.00pm to 8.00pm (DST)
Where:Google Meet - Details to follow
I look forward to seeing our Year 9 parents and carers online.
Kate Cornell
Head of Senior School
School Psychology / Counsellor
Business, Entrepreneurship and Enterprise
Debating and Public Speaking
Germinate Records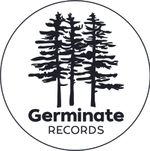 PDHPE
Welcome back to all of the continuing students and welcome to Lindisfarne to all of our new school community members. We trust that you have enjoyed a fabulous festive season with your family and friends and are as excited as we are about the year ahead.
We are very pleased to announce the Personal Development, Health and Physical Education staff for 2021:
Mr Croft will continue to teach PE at the Junior School.

Mrs Topper and Mrs Brake will be teaching Stage 3 classes.

Mrs McDowell, Mrs Brake, Mr Bedford, Mr Fydler, Mr Smith, Mr Clucas, Mr Dwyer and Mrs Maynard will be teaching Stage 4 and Stage 5 PDHPE and PASS cohorts.

Mr Bedford, Mrs McDowell and Mrs Maynard will teach the Stage 6 students.
As soon as we are able to confirm practical and theory lessons at the Middle and Senior School Campus at Mahers Lane, your child's teacher will email and introduce themselves and inform you of timetabled arrangements. We ask that you assist your child to be prepared for both theory and practical sessions.
Please do not hesitate to contact the PDHPE teacher if you have any questions or concerns in this curriculum area, or contact me as the Director of Faculty (gmaynard@lindisfarne.nsw.edu.au).
We are all looking forward to working with all of the students this year.
Gay Maynard
Director of PDHPE
Photography and Digital Media
Science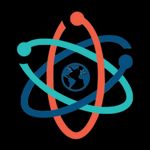 Technology and Applied Studies
Round Square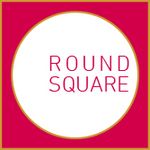 Lindisfarne Recording Studio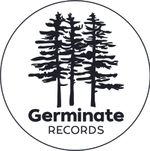 Co-curricular and Extra-curricular
Sport
Welcome back to everyone in our community, and a very warm welcome to all new students and their families who join us. We are planning for a year with many more sports opportunities and fewer restrictions, however, we are still dealing with numerous directives that involve stringent COVID Safe Plans to be able to participate in many of our events.
Sports School Calendar of Events
Here is a copy of the 2021 Sports Calendar for viewing of the year thus far. Please note this document is dynamic and will be continually added to as events come across our radar. Also, some of these dates may be subject to change.
Integrated Sport Program
Please explore some of the sports choices for Term 1 that you can select when nominations open (we are intending for this to be on the weekend of 30 and 31 January):
Detailed instructions on how these nominations will take place will be released in full next week, please note these activities start in Week 4.
Any Year 7 to 10 students who want to participate in the Advanced Surfing option for Sport at any point during the year must complete their Surf Survival Accreditation. The course is to be held on Thursday, 28 January. The CPR component will be in the Chapel at Mahers Lane and the Water Safety component will be held at Kirra Surf Life Saving Club - details here. The scheduled date for this is 28 January, however, if we reach capacity we will be holding a second session for the overflow on Monday, 15 February.
For the first two weeks of our Integrated Sport Program, we will be participating in year group activities with an aquatics theme, details here.


Tennis
Registrations are now open for the annual Interschool Tennis Challenge which will be held on Sunday, 1 February 2021 at Queens Park Tennis Centre, Southport.
There are two events for the School to enter into, i.e. Boys or Girls. Mixed teams (boys and girls) can enter, however, will compete in the Boys event. Two players per team play round-robin doubles.
Entry is $10.00 on the day per player to cover court hire and balls.
Primary School (Year 4, 5, 6):
Sunday, 14 February – Boys and Girls 8.00am to 12.00pm (7.45am sign-on)
Middle School (Year 7, 8, 9):
Sunday, 14 February – Boys and Girls 1.00pm to 5.00pm (12.45pm sign-on)
Secondary School (Year 10, 11, 12):
Sunday, 14 February – Boys and Girls 1.00pm to 5.00pm (12.45pm sign-on)
Entries close on Friday, 5 February 2021 if you wish to participate please fill out the entry form directly here.


NCIS Hockey Trials
This is a selection trial to represent the North Coast Independent Schools Association (NCIS) for our Hockey contingent. Please note: this event is only for established hockey players that are interested in representing the NCIS in a team or as an individual. We encourage players/parents to assess the costings and dates for the CIS tournament in Sydney before committing to these trials at Murwillumbah - information here.


Swimming Carnivals
Our Swimming Carnivals are fast approaching. Find a brief overview of both the Years 3 to 8 and the Years 9 to 12 Swimming Carnivals here.


Swimming Pool Partnership
We continue our partnership with Oasis Pools at Banora Point - details here. The bus shuttle service is starting again for those who are interested.
Bookings for the bus are an upfront payment of $3.00 per trip for a specific day (morning or afternoon) for the entire term, there are 23 seats maximum. Please note: there are no refunds if you have booked the service, but do not utilise it on a given day.
Bus shuttle bookings are to go through our Sports Administration Assistant, Cherie Montford. Please complete the registration form here.
Cross Country
Our Cross Country training starts in Week 4 for any student from Years 3 to 12. We meet at the Mahers Lane gymnasium from 7.00am to 8.00am every Wednesday and Friday.


Cricket
Lindisfarne Cricket is enjoying considerable success in both local and interstate competitions, which is testament to the quality of our coaching programs that are underway. We will continue to offer our one-on-one cricket sessions in 2021, run by our Head Cricket Coach Anthony Kershler in our school nets.
Anthony "Kersh'' is a former NSW Sheffield Shield player and now NSW coach who guides players to improve their individual game. Students are guaranteed three one-on-one sessions per term (in class) time as well as access to a small group Wednesday afternoon session. The term cost is $100 per student and is available for males and females playing registered club cricket and looking to branch into the representative era.
Please contact Julie McDowell or Anthony Kersher for further details.


Triathlon Specificity training
For any students wanting to train and participate in the sport of Triathlon, Mrs Tracey Foyster (Year 6 class teacher) is offering spin bike and running training at the Middle and Senior School Campus at Mahers Lane beginning Wednesday, 3 February. Any students from Years 5 to 12 are encouraged to come and train every Wednesday and/or Friday morning from 7.15am to 8.15am.
There is a Kingscliff Triathlon on Sunday, 28 March and we would like to submit teams from Lindisfarne.
We also encourage interested students to attend Twin Towns Triathlon Club on Saturday mornings (Mrs Tracy Foyster is a committee member), where students can experience Triathlon in a safe environment. For any swimming training needs, we have the Oasis Partnership as a pathway.
Please contact Mrs Tracy Foyster.

Rowing
Lindisfarne has a partnership with Tweed Heads and Coolangatta Rowing Club and we highly encourage any Year 7 to 12 students who wish to pursue this incredibly rewarding sport to make contact with Head Coach, Garry Annand (or mobile: 0412 344 826).
Term 1 represents the perfect time to start training up for the regattas which are scheduled over the cooler months. The squad training days are Monday and Wednesday afternoons, Saturday mornings and potentially Thursday Sport time slots.
Jordan Nichols (Year 11) our Rowing captain, is also available for any students wishing to have a chat directly with her.


Lindisfarne Lions Basketball
2021 is our inception year for the Lindisfarne Lions Basketball Club which will allow for extensive opportunities to play basketball for Lindisfarne in the Gold Coast Junior Basketball League.
Please register your name here if you are interested, and we will send further details. If you have already registered, please don't fill this out again.
We will be organising teams (and running trials if necessary) in early February, with a scheduled competition start for 19 February.


Rhythmic Gymnastics
We are very fortunate to be able to offer the opportunity for any Lindisfarne girls to join a
Rhythmic Gymnastics program at Lindisfarne for this year.
The Club will be on Mondays from 4.00pm to 5.00pm and Thursdays after school from 4.15pm to 5.15pm, starting 8 February 2021 and continuing all year in Ngahriyah. The class will
cater for beginners to competitive levels.
Lindisfarne students can attend one or all sessions per week at NO COST.
The coach is Stacey Bech, who is a National Level Silver Advanced Coach with an
impressive history. If you are interested please complete the registration form here and email directly to Stacey Bech.
If you have any questions, please contact Stacey on 0418640200 or via email at stacey.bech@gmail.com.


Spotlight on Flynn Southam
Flynn went to the QLD Long Course State Champs in December and had some astonishing results.
50m Free - 15 Years, Australian Record 22.91

50m Free - 15 Years, Australian Allcomers Record 22.91

50m Free - 15 Years, QLD Record 22.91

50m Free - 15 Years, QLD Allcomers Record 22.91

100m Free- 15 Years, Australian Record 49.65 (claiming Kyle Chalmers' 15 years record)

100m Free - 15 Years, Australian Allcomers Record 49.65

100m Free - 15 Years, QLD Record 49.65

100m Free - 15 Years, QLD Allcomers Record 49.65
He also achieved PBs in the remainder of his events, claiming Top 10 all time Australian results for 15 Year Males.
8 Gold, 1 Silver

Swimmer of the Session - Monday 14th December

Age Group Swimmer of the Meet

15 Years Age Champion
Flynn is fast becoming a common occurrence in media write-ups, examples here and here. We are witnessing the rising trajectory of a potential superstar in the making which is extremely exciting for us all.
Damien Clucas
Head of Sport and Activities

Welcome back to the 2021 Netball Season!
Happy new year!
It is going to be a very exciting year with plenty of opportunities for all players to enjoy the game.
Monday Night Netball
The Monday Night Netball Competition is due to start Round 1 on 1 February 2021. We have five teams entered at the moment – three in the junior pool and two senior divisions but we could have more, including a mixed team! Please contact me ASAP.
All registrations for this competition should be completed before the first game. Regardless of the division/pool, all players under 18 are considered Juniors.
You will have to pay for your Netball Queensland and Tweed Netball Registration but you will be charged the Monday Night entry fee through the School's payment system.
Netball AGM
Once COVID-19 restrictions have been confirmed, we will be hosting our AGM in the library at our Middle and Senior School Campus at Mahers Lane. You are all invited to attend!
Dates for the Diary
Trials for the Stage 3 Netball of Centre of Excellence will take place at Arkinstall Park, starting at 4.30pm, on
Thursday, 11 February and

Thursday, 18 February
Team Selections for anyone who would like to play for The School on Saturdays will be held at Arkinstall Park, starting at 4.30pm, on
Thursday, 4 March and

Thursday, 11 March – for all Middle and Senior School players (Years 5 - 12)

Tuesday, 9 March and

Tuesday, 16 March for the Junior School players.
Netball Centre of Excellence Induction Evening
Thursday, 25 February is the date for this prestigious event. All Centre of Excellence athletes are expected to attend and an invitation with more details will be sent soon.
If you have any questions regrading netball, please do not hesitate to email me. I'm here if you need!
Gay Maynard
Teacher in Charge of Netball
Library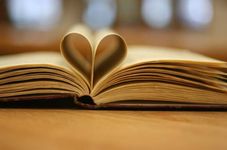 Careers and Vocational Education & Training (VET)
Upcoming Events
Loading events...
View full calendar