2021 Term 1 Week 07
12 Mar 2021
This Week Overview
Upcoming Events
Loading events...
From the Principal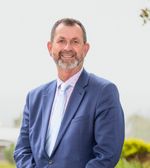 From the Deputy Principal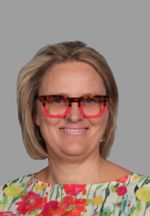 Dear Parents and Guardians,

Coco Chanel said it well. " A woman should be two things: who and what she wants."

The theme this year for International Women's Day was Choose to Challenge. Well, we are certainly in a challenging world and we know that a positive by-product of challenge is change.
On Monday our young women across both campuses celebrated this special day when we took a moment to reflect on and to celebrate the social, economic, sporting, cultural and political achievements of women. Our Year 5 to 12 students heard from special guests Chris Cherry, Mayor Tweed Shire Council, Arabella Douglas, Minyunbal women from Fingal Head and Eden Tokatly, 2017 School Vice-Captain and 2020 Gold Coast City Excellence in Fostering Arts recipient. These remarkable women were joined by our own accomplished Lindisfarne women, Kylie Wharton - Founder IT STARTS WITH US and Dare to Dream and Kate Cornell, Head of Senior School.
Our Year 4 students gained an understanding of International Women's Day from our Junior School staff, Laura Gallagher, Assistant Head of Junior School, Jo Hetherington, Director of Early Learning, Angela Mundy, Acting Director of Learning Enrichment P-4 and the Year 4 teachers. Students participated in activities and explored a range of women role models in society.
The day also marks a call to action for accelerating gender parity. Every year significant activity is witnessed worldwide as groups come together to celebrate women's achievements or rally for women's equality. The International Women's Day website reminds us that individually we are all responsible for our own thoughts and actions - all day every day. We can choose to challenge; to call out gender bias and inequality. We can choose to seek out and celebrate the achievements of women. A challenged world is an alert world and from challenge comes change. We help to forge a gender-equal world by celebrating women's achievements, thus increasing their visibility, by raising action against bias, and by taking action for equality.
As we near the end of term we approach Holy Week and Easter. As a Christian school, this is a very important time of the year for us. During Holy Week we recall the events leading up to Jesus' death by crucifixion and to his Resurrection.
The week includes five days of special significance. The first is Palm Sunday which commemorates Jesus' humble entry into Jerusalem to observe the feast of the Passover. On this day this year; Sunday the 28 March, the Lindisfarne Community is invited to St Cuthbert's Parish Church at 9.00am to join together to mark this important Easter milestone.
We have a close and important relationship with this parish as in 1981 the then Rector and Parishioners brought to fruition initiatives to found what we now celebrate: Lindisfarne Anglican Grammar School. They are our founding church. Without their initial vision, we would not be where we are today. This is particularly important for us to join with them this year as we celebrate our 40th year as a School. We look forward to seeing as many families as possible join us for this important service in our Christian calendar to celebrate with St Cuthbert's Parish.
Charlotte Lush
Deputy Principal
Chaplaincy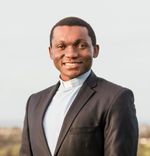 Parents and Friends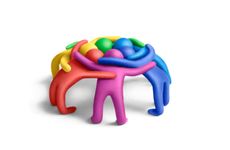 Notice of Annual General Meeting
The Lindisfarne Parents and Friends Association Annual General Meeting will be held on Tuesday, 30 March 2021 at 6.30pm at the Mahers Lane campus.
Ramesh Sivabalan
President
P&F Trivia Night - LIMITED TICKETS REMAIN
Tickets on-sale Monday, 22 February at 8.00am
If you can support the night by being the major sponsor, or by donating prizes for the raffle, then please contact Ramesh on 0439 039 888.
ONLY A HANDFUL OF TICKETS REMAIN. Ticket Booking Link
ParentEd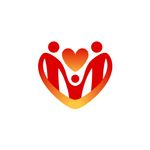 Wellbeing Team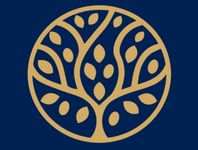 Student Voice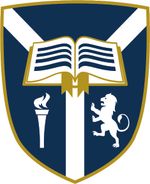 FunFest
Your P&F committee has spent the last few months laying the groundwork for this year's FunFest under high levels of COVID-induced uncertainty. Nonetheless, as we approach the end of Term 1 (already!), things are definitely looking up and we have increasing levels of confidence that we will be able to proceed. For those new to the school, this is an event that is held every two years and it represents a wonderful opportunity for the School community to come together. Given that this is likely to be one of the first opportunities that we have been afforded since the start of the pandemic to gather in large numbers, we are hoping for a fantastic turnout. As this is a P&F event, we will soon be looking for volunteers to assist on the day in various capacities. Additionally, if you or other families that you know have businesses that would like to support FunFest through donations of prizes or sponsorship, please contact me on 0497 145 834.

A link to the sponsorship prospectus for 2021 is provided here.
Steve Cornell
Vice President P&F
Whole School News
All students and staff are encouraged to wear ORANGE on Friday, 19 March in order to celebrate the final day of Harmony Week and also recognise the National Day of Action against Bullying and Violence. These are two very important days in the School calendar and we look forward to demonstrating our support for both events through participation in a range of activities in Week 8.
Kate Cornell
Head of Senior School
Junior School
International Women's Day
International Women's Day is a day to celebrate women and the changes to women's rights over the years. International Women's Day has been celebrated around the world for over 100 years. In the 1900s women were treated differently it was harder to get good education and only 39% of girls living in rural areas attend secondary school. Everyone around the world celebrates international Women's Day to remember all the special things that women have achieved.

Some female role models that people around the world look up to and follow include: Joanne Rowling who wrote Harry Potter. Did you know the publishers changed her name to J.K. Rowling because the publishers thought that boys wouldn't read a book written by a woman! Malala Yousafzaj helped young girls get quality education, Mae C. Jemison is a doctor, dancer, astronaut, soldier and engineer, she was also the first black woman to enter space. Jacinda Arden is the New Zealand Prime Minister, she fought for a change in girls' education, especially in New Zealand. Florence Nightingale was a woman who helped men in World War One and cared for them until they could go back and fight.
At Sunshine Avenue all the Lindisfarne Year 4 girls participated in an International Women's Day event to celebrate our incredible female role models around the world. Mrs Gallagher and Mrs Mundy spoke about their role models and shared facts about International Women's Day, women's rights and inequality in regards to accessing education. Mr Marquardt joined us in the session to celebrate the achievements of women, to encourage action on issues of gender equality and finally to empower women and girls around the world. The Year 4 girls shared stories of our own female role models whilst enjoying a delicious cupcake. At the end of the session, we all received and a gift bag from Mrs Hetherington with a 'Hopes and Dreams' notebook, a pen and a pamphlet all about International Women's Day. We are very lucky to live where we do, many girls and women still need to fight for their rights! Our wish for the future is that EVERYONE can celebrate International Women's Day.
Aili, Sarah, Lucy and Taylor
4T
Technology in the Junior School
Technology is exciting. It is ever changing, it enables students to express themselves in ways they wouldn't necessarily be able to on paper and it can sometimes even be a safety device to allow students to become more independent as they grow older.
At Lindisfarne, the Junior School students constantly embrace their learning opportunities through the use of the 1 to 1 ConnectEd iPad program. They explore, plan, collaborate, communicate, ideate, create and record their learning through a range of different software. The projects students can produce through the use of technology compared to, even five years ago, surpasses any expectations I thought could be possible.
There are many positives to technology when used authentically. However, it can become too easy to rely on and it can quite easily become an inhibitor to learning and a blocker to family communication.
At school we are beginning to see an increase in the amount of smart watches being worn on student's wrists in most grades. There is merit to this, especially with students who walk to school or travel by bus. They provide a safety net, as messages can be sent and received between parent and child. However, this can cause problems when the watch has not been programmed to school mode and communication continues during the day. When this happens, it interrupts not only your child's learning, but the learning of the remaining students in the class.
One of my highlights of a morning is greeting the junior school parents and students at turning circle as they are ready for a day of learning. Often, I am greeted with students on their devices that they have been using during their morning drive. This slows down the flow of traffic and most importantly it demonstrates a missed opportunity for meaningful conversations amongst the family.
As a school we continue to evolve and embrace the change that technology brings, we do not want to become a school that bans devices or stops students from building their journey to independence. To enable us to do this, we need your help to work with us.

Please use your morning car rides as tech free time. Talk with your child about the day ahead or the afternoon pick up arrangements. I always remember my car rides to school with my mum where we would practice our times tables or create words out of the letters on car registration plates. During our car rides home we would discuss what I had found challenging at school or areas that I felt I had succeeded.
If your child has a smart watch of any kind, please ensure that it is always programmed to school mode during all school hours. If you need to send a message to your child for any reason, please call the office and your child will be notified as always.
Technology is exciting and ever changing. Let's work together to continue to make it a positive experience for all involved.
Laura Gallagher
Assistant Head of the Junior School
Junior School Runners Club - Cross Country Training Sunshine Avenue Campus
Lindisfarne Junior School Runners Club has been on fire over the last couple of weeks. The wet weather could not dampen the spirits of our young runners who have been showing up in droves to run. Here are a few stats to impress you all with:
So far this term we have had 87 people attend our Runners Club
Individually runners are running 3.7km per session
As a group we are averaging 114km per session
Six people have not missed a session
Runners Club Training days will continue on Tuesday and Thursday mornings until the last Tuesday of term.
Everyone is welcome to come and join us to improve your fitness, to be active or just to spend some time with your friends and family. The training sessions begin at 7.30am sharp on Arkinstall Park, and conclude by 8.30am.
Cross Country Preschool to Year 2 (7 year olds)
The Preschool to Year 2 Fun Cross Country will be held on Wednesday, 31 March on and around Arkinstall Park. The event will be about FUN and participation and will be run in year levels.
The Fun Cross Country will be for Preschool, Kindergarten, Year 1 and Year 2 students that turn 7 in 2021.
8 year old Year 2 students (those who are 8 or are turning 8 in 2021) will be competing in the Senior School Cross Country at Mahers Lane on Thursday, 1 April. Information relating to the Senior Cross Country can be found in the Sports section of the newsletter.
The Fun Cross Country will be held from 1.15pm - 3.00pm.
The program of events for the day will be:
1.15pm: Official Opening Mark Douglas
1.20pm: Year 2 Boys (1km)
1.35pm: Year 2 Girls (1km)
1.50pm: Year 1 Boys (1km)
2.05pm: Year 1 Girls (1km)
2.20pm: Kindergarten Boys (500m)
2.30pm: Kindergarten Girls (500m)
2.40pm: Pre School – Joeys, Echidnas, Possums and Koalas (200m)
3.00pm: Close and Home

It is fantastic to be able to hold some of our sporting carnivals again this year and we are looking forward to having lots of Fun at the carnival.
Cross Country
The Senior School Years 3 to 12 Cross Country will take place on Thursday, 1 April at the Mahers Lane Campus. Our Year 4, Year 3 and, 8 Year old, Year 2 students will be participating in this event. Information relating to the running of the day and details of the event can be found in the Sports section of the Newsletter, so please read the newsletter each week to find out more.
To assist our runners in preparation for the Cross Country we will be taking all our competitors up to Mahers Lane during stage sport on Friday, 26 March to walk the course and familiarise the students for the day. Students will be bussed from the Junior School up to Mahers Lane and then back to the Junior School prior to the end of day. We are also preparing our students by practising our running in PE classes during the last three weeks of term.

Any student wishing to do extra training is encouraged to join the Runners Club on a Tuesday and Thursday morning from 7.30am at Sunshine avenue.
Nathan Croft
Junior School PE/Sport
This term, Year 2 students are enjoying their integrated unit of work, Animals Alive. As part of the Science component, students have started to investigate the needs of living things, identify factors that affect the survival of living things in different environments and the incredible changes many animals go through during their life cycles. We have learned that these big changes are called "metamorphosis".
Last Friday, we were fortunate to have Josephine from Gold Coast Butterflies visit and share with us her knowledge about butterflies that live in our local area. Students studied the eggs, caterpillars, chrysalis and butterflies during the different stages of their life cycle. We learned lots of interesting butterfly facts and how we can contribute to protect species around our school.
We now have a butterfly kit in each backroom, currently inhabited by Orchard Swallowtail butterfly caterpillars. Students will be able to observe the fascinating transformation from caterpillar to beautiful butterfly over the coming days and weeks.
Ashleigh Manning
Year 2 Teacher
Green Team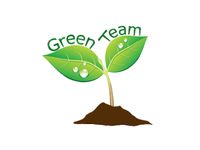 Stephanie Alexander Kitchen Garden
Middle School
With Term 1 almost at its midpoint, it was time for us to head to Mount Tambourine for our Mateship and Orientation camp. This camp is a wonderful opportunity for students to get to know each other, work together in an outdoor setting and for us to reinforce the values and expectation of being a Lindisfarne student.

The days were jammed packed with students rotating around four activities including River Ramble, Mud Challenge, Water Hole Walk, and the much loved High Ropes Course. These activities provided ample opportunities for students to get to know each other, to work together, and make new connections. All four activities were a hit with students, from getting wet and muddy on the mud course to challenging themselves in the high ropes, there were lots of smiles and laughter to be seen and heard around the camp. The walk was a new initiative this year and we loved watching the students walk in nature and chat with friends as they went, The rewards at the end was a very chilly but invigorating swim in the waterfall. Year 7 loved this activity as well as the River Ramble which saw them cross large boulders to again swim in crystal clear water holes.
Our bellies were filled with nutritious food (and dessert) and our evening entertainment with Uncle Boomerang, strengthened our knowledge of our indigenous past and resulted in a few laughs too.
To watch the students grow in confidence and visually see the friendships form and strengthen really highlighted to us that our objectives have been met. I'm sure Year 7 slept well upon their return and hopefully had many stories and tales to tell.
Julie McDowell
Year 7 Coordinator
Year 5 - International Women's Day
International Women's Day
#choosetochallenge
The message of this year's International women's day has sparked some thought-provoking and insightful conversations amongst the Year 5 cohort this week. The hashtag is a pertinent reminder for all of us to consider the ways that we can inspire, be inspired by and celebrate the women in our lives. During pencil frenzy sessions this week, students completed their short piece of writing centred around women who inspire them. Please enjoy reading some of their samples:
My Mum is the most inspirational woman in my life. When my Mum was a little girl she went through war. There were crashes and bangs everywhere. My Mum was with my whole family when there were bullets going everywhere. Then my Grandpa got a job in Australia so they flew there with no other family at all. My Mum was looking after the house that they had while my Grandma was doing the cooking. I see my Mum now and she is a hardworking mum, dentist, wife and woman. That's why my Mum is inspirational and is also some I aspire to be.
Rithika Sivabalan 5B
Billie Jean King is a tennis player, famous for standing up for women tennis players' rights. Billie jean thought it was unfair that women didn't get paid as much as men. One of the men tennis players thought it was good the way it was but Billie Jean was outraged. They made a deal with the tennis officials. They would play against each other. If Billie Jean won, women's pay would be brought up to match the men but if she lost, it would stay the same. Billie Jean beat him in straight sets and now women are paid evenly in tennis.
Charlie Buchan 5B
I am inspired by Bethany Hamilton because I love surfing and a female who surfs, is an inspiration to me. Also, she has one arm because a shark bit it off! But she still went back into the water after about five weeks. Mick Fanning had a shark attack him and it took him months to get back in the ocean. So, having a female surfer with only one arm that is still surging now, makes me inspired. I want to be like her so I can be an inspiration one day for girls like me.
Lola Parsons 5B
A woman that inspires me every day is my Mum. She inspires me because she handles a lot outside and inside our home. Like working, taking us to school and most importantly, looking after our family. My Mum is kind and joyful, she brings us gifts. My Mum is social and has lots of friends. She never gives up on anything. This is the woman who inspires me in my life.
Ziggy Davison 5B
My Mum is a very inspirational person in my life because she has three kids and they get to go to a wonderful school. She has a very successful job, a nice house and a wonderful husband. I really look up to her as a person and she is one of the best people I have ever met. I think my Mum is a very inspirational woman!
Poppy Lynch 5B
J.K. Rowling inspires me because she kept trying even when nobody believed in her. When the idea of Harry Potter came to her, she was on a train and she just jotted it down on a napkin. When she had finished, she kept looking for a publisher, but they rejected her. After much perseverance, she finally found one. She wrote the name J. K Rowling because she was afraid people would not read a book written by a woman.
Eva Taylor 5C
My female inspiration is Marie Curie. She was brave and when people tried to stop her from learning, she did not stop. She also won many awards. Marie Curie worked with very radioactive substances – some so radioactive you have to wear special equipment just to touch them today! She sadly died from radiation but she made significant contributions to science.
Stella O'Hare 5C
As a child, she was clumsy and unpopular. She knew that her mum loved her sister more than her. But she had one passion- singing. So, when she grew up, she changed her unpopularity by committing to her passion and became an opera singer and my idol, Maria Callas!
Tessa Reddrop 5C
International Women's Day is a day for me to worship powerful women in the world. The person I look up to the most is my mum. I love my mum so much. She inspires me to be a better person and taches me to be a role model to others. My mum is kind, compassionate, caring and very hard-working. Every woman in this world deserves the best.
Eve Doyle 5C
Amy Williamson
Year 5 Coordinator
The last month in Pastoral Care lessons Year 8 students have been discussing friendships. An interesting activity that the students did in class was to write an advertisement for a friend. Please read through some of the samples below:
Some of the themes within friendships we talked through as a pastoral care class include:
- What kind of things can we do to begin and keep friendships?
Seek out a friend at school. Make contact with the person you would like to know better. Find ways to spend time with him/her. Talk about yourself, sharing more information as time goes by. Join an extracurricular club or a sporting team.

- How do you think self-esteem is related to friendships?
When we feel good about ourselves, we are more likely to choose friends that are good for us. There is a saying that says, "we teach people how to treat us". In other words, how we behave toward ourselves and other people gives them clues as to how they should behave towards us. If we feel good about ourselves and respect ourselves, and treat others with respect, we are showing people how we would like to be treated.

- Why is it important to have good friends?

True friendship is important. Friends support one another, listen to each other and give advice. When you and your friend share personal information about yourselves, you can learn from each other and explore what you have in common and what makes you different. Friends can teach us many things like how to play a game or how to make a craft. Friends can introduce us to exciting things like delicious new foods and interesting customs or celebrations. You can also learn about acceptance by appreciating the different qualities that make us unique individuals. When you accept people for who they are, you are being a respectful friend.
- How can we be good friends?
Share our interests and activities
Trust each other and be honest
Share our thoughts and feelings
Respect each other's opinions and beliefs
Try to relate to how the other person feels
Be sincere with each other
Accept each other for who we are
Encourage and support each other
Commit to the friendship
Amber Phillips
Year 8 Coordinator
School Psychology / Counsellor
Business, Entrepreneurship and Enterprise
Debating and Public Speaking
HSIE
It has been a busy start to the year in the Geography Department, as both Year 12 HSC Geographers and Stage 5 Geographers participated in local field trips to get hands-on experience of studying the coastal processes and management strategies used on the Tweed Coast.
HSC students investigated the value of the coastal sand dunes and evaluated the traditional and contemporary management strategies used to protect and enhance the dunes for future generations. Students were fortunate enough to receive an insightful talk from the knowledgeable founders of Fingal Head Coastcare. Students commented that "Members from Fingal Coastcare were there to help us identify the human stresses on the ecosystem and give us knowledge on past ways of management. Thanks to them and Mrs Newton-Walters, we were able to have an enjoyable day whilst learning at the same time".
Stage 5 Geographers assessed the current coastal management strategies used to defend the coast against erosion. They are using their findings to write a report on the effectiveness of the strategies and design their own proposals for their future management.
Nathalie Newton-Walters
Director of HSIE
Performing Arts
Lindisfarne Drama Festival
We are excited to announce that this year Lindisfarne will be running our very own Drama Festival.

With over 180 students attending Speech and Drama lessons across both campuses, we would usually have many entries in the Murwillumbah Festival of Performing Arts, however, this has been cancelled for 2021.
Lindisfarne remains committed to offering performance opportunities for our students and this exciting event will showcase the talent we have within our school from Kindergarten to Year 12. All students are welcome to enter as this event is not limited to students who take Speech and Drama lessons at school. The Festival will be held on Saturday 29 May.
For students who are currently enrolled in Speech and Drama Lessons at Lindisfarne, applications will be completed by your tutor. For other interested students please contact Mrs Amy Skene for an application form. Applications are open to all students enrolled at Lindisfarne and will need to be received by Term 2 week 2.
Sections
Kindy
Humorous Poetry
Nursery Rhyme recitation in costume)
Year 1
Humorous Poetry
Poem in Pairs or Trio
Year 2
Humorous Poetry
Poem in Pair or Trio
Drama in Pair or Trio
Year 3
Humorous Poetry
Individual Drama
Poem in Pair or Trio
Drama in Pair or trio
Year 4
Humorous Poetry
Individual Drama
Poem in Pair or Trio
Drama in Pair or Trio
Year 5
Humorous Poetry
Verse Speaking (non humorous)
Individual Drama
Poem in Pairs or Trio
Drama in Pair or trio
Year 6
Humorous Poetry
Verse Speaking (non humorous)
Individual Drama
Poem in Pair or Trio
Drama in Pair or trio
Stages 4, 5 and 6
Duologues or
Performance Piece
The performance must involve at least two of poetry, prose or drama and must be linked. Other performance elements such as music or dance may be included.
Amy Skene
Drama Teacher
Germinate Records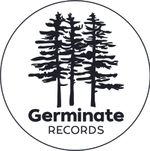 PDHPE
Hockey Tweed shares with Stage 3
From Week 5 this term, Stage 3 have been learning and developing their field hockey skills, with the knowledgeable assistance from members of Hockey Tweed - Margie Coleman and Emily and Matt Bartell.
Students participate in a four-week skills program, which focuses on the basic skills required in field hockey - stick grip, passing, receiving, dribbling, tackling and modified game play. It has been wonderful to watch our new and experienced hockey players progress their skills each week.
Below are some quotes from our enthusiastic participants and coaches about the program:
"It's fun! You can work together and it's a good experience. It's a great program for people wanting to join hockey. The school provides us with this good opportunity to learn how to play."
Pearl 6A
"I just love seeing kids being able to achieve the skills of hockey by the end of the program and their level of improvement."
Matt Bartell (Tweed Hockey Coach)
"It's been fun. Every time we play we learn different things. I am definitely better than when I started in Year 2 because every year we practice and become more confident."
Sienna 6A

The program concludes with an exciting 6-a-side hockey gala day on Friday 19th March, available for all interested students, called the Fitzpatrick Shield.
Students have the opportunity to bring their newly learnt skills to the hockey pitch and represent Lindisfarne in a fun gala day against teams from other schools around the Tweed Shire.
No other hockey experience is necessary as divisions are created for experienced players and beginning players. Notes have been sent to parents. It is always a really fun day and students are encouraged to attend!
Enjoy being active.

Gay Maynard
Director of PDHPE
Photography and Digital Media
Science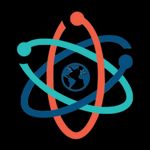 Last week when Year 7 was getting ready to leave for camp, a lovely python was spotted on the chapel stairs railing. Our staff snake handler, Mr Walsh, came to remove her for her own safety and took this gorgeous image of one of Australia's nicest snakes.
Do you have a python living at your house? If you do, you are lucky. They are shy, quiet snakes who prefer to live high up in trees or in roof spaces away from people. They catch rats and, by keeping the rat population low, they discourage other, potentially dangerous snakes from visiting. You might even have one living in your roof without you knowing it! However, not everybody likes snakes, their slithery motion always seems unsettling, but that doesn't have to change the respect we have for them or influence our actions towards them.
If you don't like snakes, all you have to do is leave them alone and you will get along well with each other. In fact, the python will be delighted if you simply ignore it. You should never disturb a python or try to pick one up. They are not aggressive but their curved, sharp teeth will inflict a painful bite if they are provoked.
Carpet pythons are unusual in that they "sit" on their eggs like a bird. However, unlike a bird, they don't incubate their eggs, they just protect them by remaining curled up on top until they hatch. Once the baby snakes emerge from the eggs, the mother slithers away and leaves the young pythons to fend for themselves.
There are few things so sad as the sight of a big python lying dead, run over on a road. They grow slowly and live for up to thirty years so the death of a big one represents the loss of a great survivor and source of high quality python genes.
Mr Walsh speaks often about the respect he has for snakes and how he can interpret their moods in different situations. We are lucky to have someone so attuned to these animals on our staff.
Have a wonderful week in Science, work hard on your assignments and treat our beautiful pythons with the respect they deserve.
Hamish Inksetter
Technology and Applied Studies
Round Square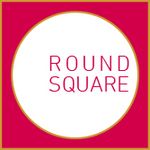 On Wednesday, five of our students participated in a Zoom Postcard series hosted by MLC Sydney. The topic was "Women of the World – Where do we stand?" and 140 participants from 27 schools in Australia, Armenia, India, USA, Oman, South Africa, New Zealand, Tanzania, Germany, Pakistan, Japan and the UAE joined the call.
Student hosts and baraza leaders did a fantastic job and ensured that the conversation was both vibrant and challenging for all involved.
The next Postcard opportunity is being hosted by Renaissance International School Saigon on Wednesday, 17 March at 6.30pm AEDT. Renaissance invites students aged 9 to 11 years old to discover "Life in Vietnam". Please email Mr Lush - mlush@lindisfarne.nsw.edu.au - if you are interested.
Mike Lush
Round Square Coordinator
Sustainability
Sustainable Lunchbox Swaps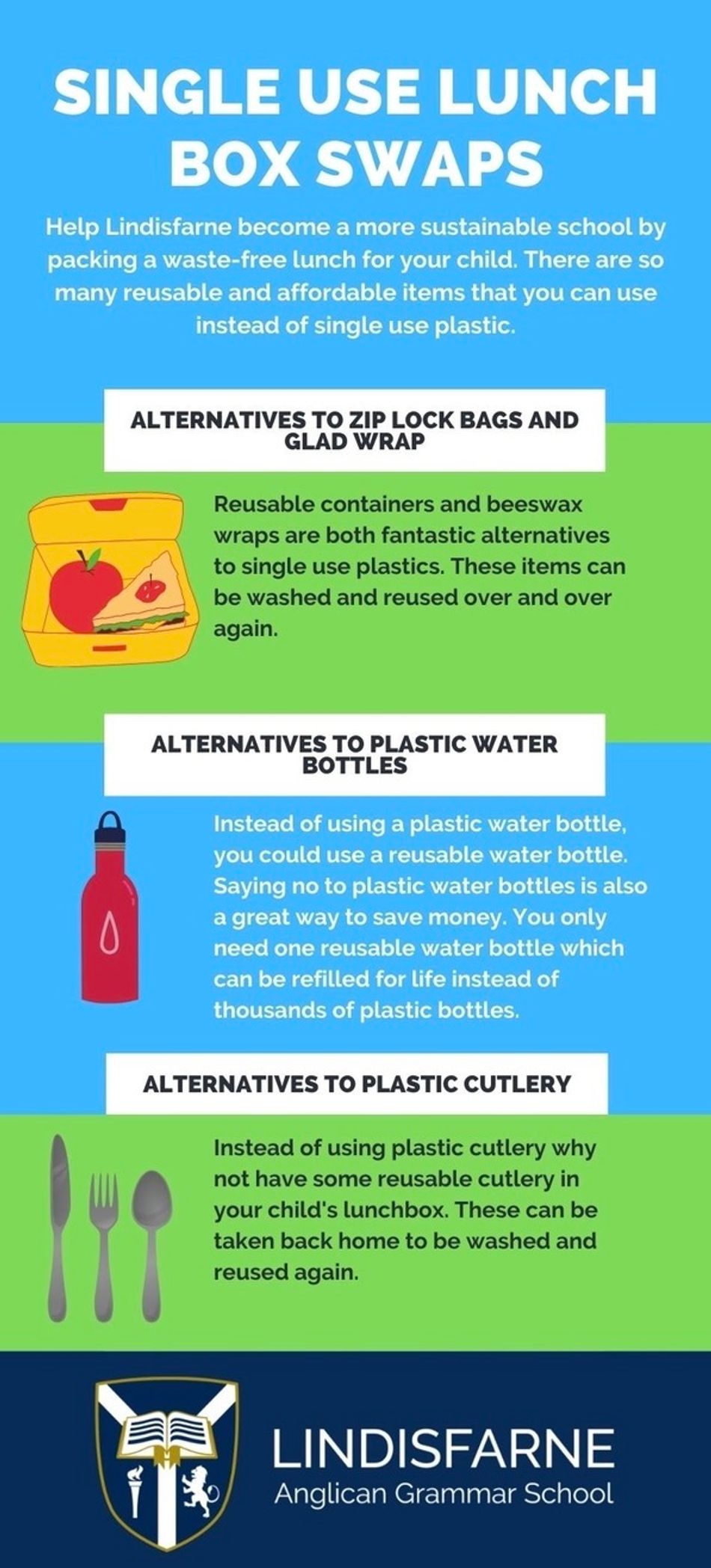 Lindisfarne Recording Studio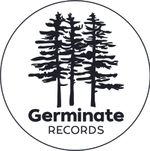 Electronic Music Competition
The closing date for our electronic music competition is fast approaching. Students can submit their entries until 4.00pm on 15 March 2021. See the flyer below for more details.



Brett Canning
Lindisfarne Recording Studio Producer
Co-curricular and Extra-curricular
Sport
Cricket
Wiburd Shield verse Scone
Lindisfarne dominated in the latest round of Wiburd Shield against Scone Grammar in Port Macquarie on Monday. The Lindisfarne team excelled with the ball in an outstanding team performance. Kai Croft (3/2 off 5 and 3 maidens), Harry Kershler (2/4 off 5 and 3 maidens), Charlie Evesson (3/9 off 4), were all in exceptional form. The boys were further ably supported with tight and consistent team bowling from Jack Furness, Harlan Oliver, Tate Marquardt, Rupert Fahy, Gabe Leitch and Josh Marsh. Blake Archer also contributed in the field with a catch and a great runout from the out field. In the end, Scone Grammar were restricted to a miserly 68 runs after 33 overs. In response with the bat, the Lindisfarne boys did not lose a wicket and accounted for Scone in 11 overs with Rupert Fahy scoring a fast and entertaining not out 56 off 41 balls and Kai Croft a not out 14 and showing real intent in his running. This win sends the boys into the Final 4 of the state wide Wiburd Shield, a 'best' for any Lindisfarne cricket team. Well done to the following boys:
Blake Archer
Kai Croft
Benjamin Dowker
Charlie Evesson
RupertFahy
Jack Furness
Harry Kershler
Gabriel Leitch
Tate Marquardt
Josh Marsh
Brodie McDowell
HarlanOliver
Tennis
Tennis Terranora are offering an after school program open to all Lindisfarne Students on our courts here at Mahers Lane with their Junior Tennis Coach, Caleb Maxted. For details, please see - here.
Our Lindisfarne Mahers Lane campus has a partnership with Tennis Terranora, which is a fantastic facility. Please make contact with them for any of your social or competitive tennis needs. Please have a look at their promotional video - here.
NCIS Primary Football (Soccer)
Our Boys and Girls Primary football teams did a fantastic job in representing Lindisfarne in some oppressively hot conditions at Coffs Harbour during the week.
Both our teams made the final, with the girls winning against Bishop Druitt College 6-3 and the boys finishing Runners up against Emmanuel Anglican College 2-0.
Girls Team
Isabella Arghyros
Matilda Daniel
Kiki Dorsey
Madison Fernance
Eira Grace McGilligan
Kayla Mupunga
Lola Parsons
Sana Rice
Freya Smith
Riona Wallis
Charli Wiegand
Sienna Wright
Boys Team
Cooper Broxup
Chaz Croke-Sims
Ari Cusack
George Dorsey
William Gorrie
Lucas Greaves
JamesLetters
Tyler Mead
Tahn Richards
Bowie Robinson
Miles Scheiwe
Evan Williams
Congratulations to the following boys who were select to represent NCIS at the CIS Football Championships on Tuesday 23 April.
Lachlan Arghyros
Ari Cusack
Lucas Greaves
Tyler Mead
Rugby Union

We enjoyed a gritty 20-12 win versus Somerset College in the round 3 of the Gold Coast Schools Cup. Our boys scored 4 tries to 2, and dominated the match from the outset. We are delighted to be seeing rapid improvement in our team patterns and structure.
Swimming
Our Lindisfarne Senior teams competed at Alstonville yesterday in the NCIS Secondary Swimming competition. Congratulations to the following students who have qualified to compete at NSWCIS if they choose to take up this opportunity:
Elijah Lobascher
Ryan Muggeridge
Jack Ingham
Emily Kearney
Jeff Dunne
Coco Ofsoski
Sloane Bryant
Tiggi Groves
Hamish Procter
Hannah Jocumsen
Natasha Flahey
Maddison Oliss
Isabelle Popov
Baxter Fitzgerald
Zoe Campbell
Lily O'Sullivan
Koa Lowien-Britt
Oliver Watters
Wil Anderson
Kai Albert
Overall Champions
12 years girls - 3rd Coco Ofsoski
12years boys - 1st Jack Ingham
13 year girls - 2nd Sloane Bryant, 3rd Tiggi Groves
13 years boys - 1st Wil Anderson, 3rd Hamish Proctor
14 years girls - 3rd Isabelle Popov
15 years boys - Equal 2nd Ryan Muggeridge
16 years girls - 1st Emily Kearney
17 years girls - 3rd Lily O'Sullivan
18 years boys- Equal 2nd Kai Albert
For more details, please see the meet summary - here
Full results are available - here
Students advancing to the CIS event - here
Cross Country
Our next major event is our Cross Country carnival for Years 3 to 12 on Thursday, 1 April. A comprehensive timetable and course maps will be released next week.
Please feel free to come to training on Wednesday or Friday mornings from 7.15am (meet at the Mahers Lane gym).
AFL
Over the next few weeks the Kingscliff Dolphins Junior AFL Club are finalising their teams for 2021. We are very keen to enter a Year 6 age group team. We will require a few more players to make this happen and we reach out to your school to seek any keen students who wish to take up the game of AFL. There are both boys and girls teams, so if there is any interest please get in contact with us so we can have the kids come along to training on a Thursday night and try it out.
SOCCER - SCHOOL HOLIDAY CAMP
Our professional football coaching colleagues - Total Football Academy are running a camp at Mahers Lane in the school holidays. Please see the flyer for details.
Spotlight on Isabella Arghyros
The NSW State Surf Lifesaving championships were held at Swansea with the under 9's to under 11's competing on 25 and 26 March, and the under 12's to under 14's competing on 27 and 28 March. The swell on Thursday was a gruelling six feet, which dissipated over the weekend.
Isabella Arghyros competed in the under 11's board relay and in what the media dubbed the race of the meet, her sprint finish over the line saw her team win the gold medal, making them back to back State champions against much bigger Sydney-based clubs!
School Extra Curricular Refund Guidelines
In the event that a parent wishes to request a refund within the guidelines for any payments made for extra-curricular activities where a student will not subsequently participate they will be required to:
Complete the Request for Refund Form which is available on Parent Lounge.

Provide a copy of the receipt of payment for the extra-curricular activity where possible.

Where unforeseen and exceptional circumstances exist and can be verified (e.g. broken leg), a refund may be payable.
School refund guidelines - here.
School refund form - here.
Netball
Our next Parent Support Group meeting is on March 30th at 6.30pm in the Chapel.
Monday Night Netball

Good Luck in Round 8 on Monday, 15 March.
| | | | |
| --- | --- | --- | --- |
| Time | Team | Opposition | Court |
| | Lions (Mixed) | Bye | |
| 6pm | White Lions | Centaur Sixers | 8 |
| 6pm | Red Lions | Centaur Magic | 2 |
| 7pm | Blue Lions | Centaur Aces | 1 |
| 7pm | Gold Lions | Silver Lions | 10 |
| 7pm | Silver Lions | Gold Lions | 10 |
| 7pm | Golden Oldies | Glitter Bombers | 11 |
| 7pm | Glitter Bombers | Golden Oldies | 11 |
Any Lions who would like a game, please let me know and you can potentially fill in for the Gold or Silver teams. Please be at the courts in time to warm-up and sign on.
Dates for the Diary
Team Selections for Saturday teams continued this week on Wednesday at the Junior School.
The Saturday team selections are scheduled for Junior School players again on Tuesday, 16 March at Arkinstall Park from 4.30pm until 5.30pm.
Umpiring
Well done for all of the attendees at the Beginners Umpiring Course held by Tweed Netball Association on Saturday, 6 March. Congratulations on passing your test and being able to umpire this season: Amber Sullivan, Zephyr Togo, Seannah Weston, Lexi and Madde Dujmonic, Emily Daniel, Hayley Maddelana, Mia Gist, Poppy and Chloe Edwards, Shelby Osborne and Scarlett Ojiako-Pettit.
The Red and Green Bib Umpires Course is on Saturday, 20 March and the C badged umpires have a course the following weekend on Saturday, 27 March.
It is essential that all Umpires planning to participate in 2021's Saturday Competition attend the relevant workshop.
These workshops will go through INF's Rules of Netball changes, Netball Australia's Umpire Updating Requirements and Tweed Netball's Umpiring protocol and procedures.
These workshops will update you all on the changes that have occurred, and answer any questions you may have.
Please find a pdf of the rules here and how to log on to the exam on mynetball here.
Coaching - Nicole Cusack
Last call for any interested netball players and coaches!
On Saturday, 20 March and Saturday, 27 March, Nicole Cusack is holding coaching sessions at Tweed for any wannabe coaches. The session on 20 March will focus on 7/8s to 10s Coaching and the session on 27 March will work on coaching 10s/11s/12s .
On both days:
9.00am: Sign-on and Introduction
9.30am to 11.30am: Coaching
11.20am to 12.00pm: Debrief
Please bring water and snacks and wear fitness gear and sunscreen.
Kindly submit your name and WWCC reference number to me (gmaynard@lindisfarne.nsw.edu.au) if you would like to join either of the sessions. In order to share her expertise, she is also looking for players for each of these workshops too. Please let me know if you would like your child to attend.
An excellent opportunity to be instructed and/ or coached by an internationally-renowned legend!
Netball Centre of Excellence
Strength and conditioning training with Rory continues on Mondays during School time.
Nicole Cusack has already set some "goals" for the shooters from the 15's and Year 7 targetted teams during the Sport session on a Thursday.
Tweed Representative Netball
A number of our Lindisfarne Lions have made representative level for the 2021 season.
The games have started already for the 12 - 15 year teams with the second round of a mini-league against other South East Queensland association teams being held at "home" on Friday evening. It was thrilling to see a "carnival' type atmosphere at Arkinstall again.
Congratulations to:
The 19's Premier League squad members coached by Ms Danielle Watters: Samantha Harvey, Tahlia Evans, Giselle Smith. Ruby Sullivan, Abby Pirotta, Tobi Chapman and Ebony Richards have all been selected to play in the Queensland Premier League 17's.
15's Poppy Burdekin
14's Ella Mitchell, Sienna Phelps, Bonnie Starling, Lily Hodges
13's Shelby Osborne, Amber Sullivan, Scarlett Ojiako-Pettit, Kayla Archer
12's Jessica Irving, Matilda Daniel, Lara Marshall and Anna Haubek
Other mentions to:
Ex-Lindisfarne student, Juliette Collins, is playing as a Lion again this season and has made the 13's rep side. Ruby Sullivan is also an assistant coach for the 12's Rep Team. Chloe Nagle and Emy Griffiths are playing for the Palm Beach-based South Coast Association. Miss Malone is playing in the Open's Tweed team alongside Lindisfarne Alumni Georgia Maynard.
If you have any questions re: netball, please do not hesitate to email me.
Gay Maynard
Teacher in Charge of Netball
Library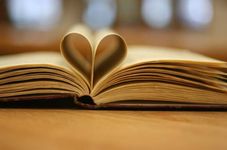 Alumni
Search for Sheridan - Murrain Kain (2019)
Past student Murran Kain (Class of 2019) is down to the final four for the lead role of Mamma Mia - with the Gold Coast to decide. It's called 'Search for Sheridan' and Murran was one of 200 applicants. Voting is now open via this link - http://bit.ly/2OrMOai
See Murran's video from myGC below and use the link above to cast your vote.
Community News
Kingscliff Junior AFL Club
Australian Air League NSW Group
Careers and Vocational Education & Training (VET)
Upcoming Events
Loading events...
View full calendar