2021 Term 1 Week 09
26 Mar 2021
This Week Overview
Upcoming Events
Loading events...
From the Principal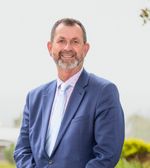 Dear Parents and Guardians,
It's great to end the week with the sun shining brightly after our recent prolonged wet weather. The much needed widespread rain has brought significant flooding to communities further south and our thoughts and prayers remain with those communities that have experienced damage, loss and displacement.
Anglicare North Coast has launched a Flood Appeal you can donate to. Please see the details below.



This morning, our Year 9 students, parents and staff gathered on the top oval pre-dawn for the Departure Ceremony of our Year 9 annual personal development program, The Rite Journey. Uncle Victor got the morning underway just as the sun was rising with a heartwarming Welcome to Country from the Bundjalung Elders accompanied by Gary Kofoa on the didgeridoo.

The Departure Ceremony is preceded by the Calling Ceremony that took place on Thursday afternoon. Essentially, the young people in the program are being called to take the first small steps to adulthood and the Departure Ceremony marks starting to leave behind selfish and childish ways.
The year-long program helps young people to develop essential skills, knowledge, habits and disciplines not just for future learning but importantly for the joys and challenges of life beyond school.
This Sunday, we commence Holy Week with a shared worship service with our founding Parish, St Cuthbert's Anglican Church. The Palm Sunday service commences at 9.00am at St Cuthbert's Anglican Church in Powell Street, Tweed Heads. All are welcome to attend.
I am looking forward to joining members of our school community tomorrow evening for our P&F Trivia night. This very special friend-raising and fundraising event is sold out and will be our largest P&F community event for over 12 months.
In a big week for the P&F, we will hold the Annual General Meeting of the P&F Association on Tuesday, 30 March at 6.30pm in the Middle and Senior School library. All are welcome to attend.
One of the highlights of being a School Principal is when I get to join with students for special events and activities. I must say how much I enjoyed the performances of our Year 6 students who battled it out in an energetic and exciting Lip Sync Challenge in Ngahriyah on Thursday.
After 10 years of tireless service to the Lindisfarne community through his role as Director of Careers and VET, it is with mixed feelings that we say farewell to Mr Barry Woods at the conclusion of this term. We are tremendously grateful for his contributions to the School and our students through his work in Careers Education and Vocational Education and Training. We are excited for Mr Woods as he embarks on his next adventure into the world of property management and body corporate management. We, on behalf of the entire school community, wish Barry all the very best on these future endeavours.
Following a nationwide search, I would like to welcome Mrs Lauren Ward to this vital role, commencing in Term 2, 2021. Lauren joins Lindisfarne from Palm Beach Currumbin State High School (PBC) where she has served as the Year 12 and VET Coordinator, Acting Head of Senior School and Acting Head of Humanities among other key leadership roles. Lauren also brings a wealth of experience from the corporate world where she utilised her dual degree in Economics and Commerce in her role as an auditor with multinational professional services firm Ernst and Young.
Following a call to teaching through the Teach for Australia program, Lauren completed a Master of Teaching degree initially teaching in Melbourne prior to her appointment to PBC four years ago.
Passionate about enabling students to maximise their potential and opportunities for their future, Lauren will continue the delivery of a strong VET and Careers offering to support the curriculum and future pathways for our students.
We look forward to welcoming Lauren to the Lindisfarne Community.
As we conclude the term next week, I extend best wishes to Kylie Rossington as she commences maternity leave. We welcome and congratulate long-serving member of the English faculty Kylie Wharton who has been appointed as Acting Director of English whilst Mrs Rossington is on leave.
Stuart Marquardt
Principal
From the Deputy Principal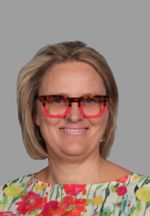 Chaplaincy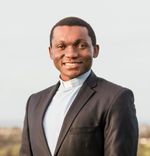 Important Information
Transport Connect Bus Program
Transport for NSW (TfNSW) has rolled out the Transport Connect Bus (TCB) Program to Tweed Heads and will soon be going live, delivering state of the art technology to rural and regional NSW to help customers plan their journey and receive real-time trip updates for buses.
From Term 2, students and parents will have the ability to plan their journey to and from school, and to track the location of the bus and estimated arrival times.

If you have any questions, please contact the TCB Team directly via TCB.Team@transport.nsw.gov.au.

Parents and Friends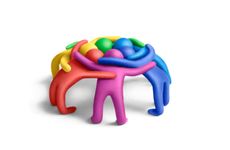 ParentEd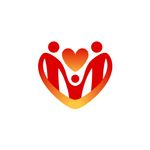 Wellbeing Team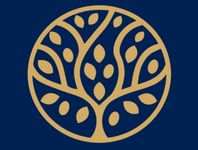 Student Voice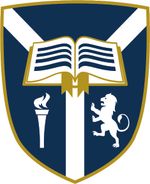 Curriculum
NAPLAN updated
This week, students in Year 3, 5, 7 and 9 successfully completed practice NAPLAN tests. On Thursday, we participated in the coordinated practice test when every student in Year 3, 5, 7 and 9 in NSW were online to test the capacity of the external NAPLAN system. I am happy to report that the test ran really smoothly and hopefully this will be the case in May.


Term 1 Interim Reports Years 5 to 10
Just a reminder that these will be published to Parent Lounge next week.


ATAR NOTES - free study lectures
From 12 April to 17 April 2021, ATAR Notes is running free live-streamed study lectures for students in New South Wales.
These lectures are completely free, and there are dozens of lecture subjects (Year 10 - Year 12) for students to attend in order to gain study momentum through Term 2. Thousands of students have benefitted from ATAR Notes Lectures, with sessions delivered by high-achieving graduates.
Students can enrol for as many lecture subjects as they like but must register in order to gain access to the live lecture stream.
Registration link below.
Free registration gives students access to:
online live lectures where they can ask questions live and get an immediate answer.

recordings of all lectures so they can re-watch them later.

the ability to download the lecture slides for their own study notes.
Caroline Jeffries
Dean of Studies
Early Learning Centre
Wild Rangers Visit Preschool
Bugs Gone Wild!
This week the Preschool classes had a special visit from Wild Rangers who presented the 'Bugs Gone Wild' show! The show was interesting and interactive, with lots of very brave Preschoolers handling a variety of bugs, insects and creatures.



Sam the giant snail, Barry the burrowing cockroach and Fluffy the tarantula, just to name a few, had the children captivated from beginning to end!



We learnt that giant snails can sleep for two years when there is no rain, that leaf insects like to eat eucalyptus leaves, that a burrowing cockroach likes eating dead leaves, that a millepede has 100 legs, a tarantula has eight eyes and a scorpion can glow in the dark with UV light!! It was great to get up close and personal with a variety of insects and some of animals which feed on them- like lizards and frogs.



Michelle Donohue
Preschool Joeys Teacher
Green Team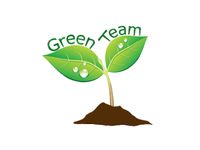 Stephanie Alexander Kitchen Garden
Middle School
This term in Integrated Studies, Year 5 students have been studying 'The Discovery of Gold in Australia'. As a culmination to the unit the students have been presented with the Inquiry Focus Question 'What would Australia be like if the Gold Rush didn't happen?'
The students are required to reflect on their learning and think deeply about the impact the Gold Rush has had on Australia as a country today and what the country might look like if gold had never been discovered.
Students are developing research skills and note-taking to respond to a number of topic questions. They have enjoyed working collaboratively to research key events in our history.


Amy Williamson
Year 5 Coordinator
Senior School
Head of Senior School Report
Men's Youth Summit
Last week, a selection of boys from Years 11 and 12 had the opportunity to attend the Men's Youth Summit 2021 at The Southport School. The summit was entitled 'Men of the Moment' and explored the key characteristics desired for young men. The day involved workshops, sharing of current programs and ideas in schools and a live-streamed conference panel.
This was a wonderful opportunity for young men to develop their leadership skills and to engage in meaningful discussions about issues that affect their daily lives.

The Rite Journey — The Calling and Departure Ceremonies

This week, the Year 9 cohort celebrated the first major events of their Rite Journey program. On Thursday afternoon, students processed to the top oval in order to gather for the Calling Ceremony, where they were able to show gratitude for their childhood and are called on their journey to adulthood.
Students then returned to the School early on Friday morning with their parents, carers or mentors to participate in the very moving Departure Ceremony — a special opportunity for students to have important conversations and exchange letters with their loved ones. This opportunity saw the Year 9s reflect, but also look forward to their adulthood and encouraged them to depart from immature behaviours of their childhood and grow. The day continued with a beach walk from Fingal to Kingscliff — the first "challenge" of their Rite Journey.
Kate Cornell
Head of Senior School
School Psychology / Counsellor
Business, Entrepreneurship and Enterprise
English
This week, your Staff Book Review of Cold Mountain by Charles Frazer is brought to you by a new member of the English team, Mr Kane Bradford. Kane joins Lindisfarne as Head of Professional Practice, Innovation and Partnerships. In addition, he is returning to the classroom after time in policy development to teach Year 9 and 10 English.


We hope you enjoy it.
Kylie Rossington
Director of English
Debating and Public Speaking
Performing Arts
In addition to regular classes, Lindisfarne has specialist teachers who offer private tuition in Speech and Drama, Piano/Keyboard, Strings, Brass, Woodwind, Percussion and Vocal.
For students continuing with private tuition, it is assumed that lessons are continuing from term to term for the year unless written notification is submitted to the Performing Arts Administration Assistant by the close of business on Monday of the last week of term otherwise the following term's fees will be charged.
For those interested in enrolling for private studio lessons for term 2, please contact Performing Arts or complete the application forms on the school website or on Parent Lounge.
Todd Hardy
Director of Performing Arts
Germinate Records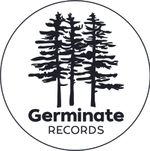 PDHPE
Improving Performance is one of the units studied in HSC PDHPE. Year 12 started this topic last week. The essential question is: How do athletes become great? With syllabus specific critical questions
How do athletes train for improved performance?
What are the planning considerations for improving performance?
What ethical issues are related to improving performance?
To answer the first content query, students participated in a Strength Training session with Rory Davies in the gym. They answered how and why the weights, machines and elastics would improve performance in a variety of sports.



We are so fortunate to have our own Australian Champion Triathlete at Lindisfarne, and this week, Tracy Foyster shared her knowledge about planning for a season. She shared her own periodisation table and micro subphases in her training regime so that she could peak in her own performance a fortnight ago at Mooloolaba.

To answer the final question of the topic, students will be "debating" issues re: performance enhancing drugs and technology in sport such as:
Would allowing drug use make competition unfair and unethical?
Does access to technology make competition unfair?
PDHPE Faculty
Photography and Digital Media
Science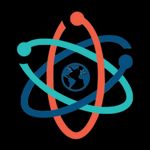 Technology and Applied Studies
Visual Arts
"The artist must train not only his eye but also his soul." — Wassily Kandinsky

Year 7 Visual Arts
This term, Year 7 students have been learning about the Elements of Art and have been exploring ways to combine them to create their own abstract compositions inspired by the great Russian Abstractionist, Wassily Kandinsky. Kandinsky experienced the curious neurological condition of synesthesia and would "see" sound. His artworks were often inspired by classical music compositions and we have enjoyed the various musical compositions, from Vivaldi to Disco to inspire our own! Students have enjoyed having the choice of lots of different drawing materials and exploring the properties and qualities of each.



Peer to Peer Learning
During a short break in the rain, Year 10 Photography and Digital Media Students teamed up with class 5A to practice their portraiture photography. Older students really enjoyed working with their younger peers who brought a wonderful enthusiasm to the process and provided sunshine for the week with their enormous smiles. Year 10 students shared their knowledge and taught their Year 5 peers how to take photos using our new Canon DSLR cameras. Thanks to Mr Lewis' class for being such confident and positive photography subjects!



Bronwyn Dann
Acting Director of Visual Art
Round Square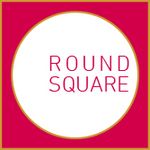 Even though we still cannot travel abroad, the spirit of internationalism is alive and well. Round Square is offering three virtual conferences over the coming weeks.
Chadwick International School, South Korea
On 8 April, Chadwick is hosting a three-hour virtual conference, Leaders of the Future: Sharing a Vision of Leadership. This is open to students in Years 11 and 12.



Thomas More College, South Africa

On 21 April, Thomas More is hosting a conference, Leading our time. This is open to Years 9 and 10.



Sunbeam School, India

On 29 April, Sunbeam School is hosting a virtual conference, Let your Inner Sun Shine. This is open to Years 7 and 8.



These conferences will be a fantastic opportunity, and all have pre-conference activities. The differing time zones might be the only issue so please make sure you check these carefully.

I have emailed students and parents the relevant information for each conference. Delegate numbers are limited. So, if you would like to attend as a delegate, please email me at mlush@lindisfarne.nsw.edu.au.
Mike Lush
Round Square Coordinator
Sustainability
Recycling Spotlight: Writing Instruments
Writing instruments like pens, markers and highlighters are commonly used everyday items. But what should you do with them when they are broken or run out of ink? Luckily, you can now recycle these items at Lindisfarne's recycling hubs.
At Lindisfarne, we also working on capturing as many empty and broken writing instruments as possible for recycling within our school. We have writing instrument recycling boxes in our staffrooms and we are now in the process of getting all Junior School classrooms a small flip-top bin for writing instruments. There is now also a collection bin in the Junior School library. This will help us to divert hundreds of writing instruments from landfill every year.



We encourage all members of our Lindisfarne community to bring in their empty and broken writing instruments and drop them off for recycling at our recycling hubs.
Our recycling hubs accept writing instruments from all brands for recycling. This material will be sent to TerraCycle who will recycle them by turning the writing instruments into plastic pellets which will be used to make new plastic products like playgrounds and park benches. So, help us divert hundreds of empty writing instruments from landfill by dropping them at our recycling hubs which can be found in the assembly area at our Junior School Campus and at the Chapel at our Middle and Senior School Campus.


If you have any questions regarding our recycling hubs, please feel free to email me at patrick.brabant@lindisfarne.nsw.edu.au.
Patrick Brabant
School Assistant — Sustainability
Lindisfarne Recording Studio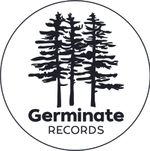 Co-curricular and Extra-curricular
Lindisfarne Chess Club Wins 3-1 in Round 1
On Tuesday, 23 March, St Joseph's College hosted the first round of NSW Country Secondary Schools Knockout Chess Teams Competition. Lindisfarne was represented by Zac Holtsbaum (Year 10), Nathan Lark (Year 11), Luke Boulter (Year 11), Mia Wilkinson (Year 9) as players with Kai Cusack (Year 8) as a reserve.
Zac was our number one player who had the longest and toughest game. His game nearly lasted an hour and he eventually lost to a better player. However, Zac easily beat his opponent in a rematch, unfortunately, this result did not count. Nathan, Luke and Mia won their matches easily and this demonstrates the depth of the talent in the chess club. With a 3-1 result, we are still in the tournament and look forward to Round 2 with anticipation.
Zac, Nathan, Luke, Mia and Kai should be congratulated on their sportsmanship and how well they represented Lindisfarne. Nathan is also to be commended for managing to be unbeaten in 8 quick-fire friendly games with the St Joseph's College students.


Pictured above: Luke Boulter vs Seana Connolly.
Pictured above: Mia Wilkinson vs Nick McCaffery.


Pictured above: Nathan Lark vs Charlie Kerr.
Pictured above: Mia Wilkinson is in the foreground, Luke Boulter with the had in the left background, Zac Holtsbaum to the right of Mia and Nathan Lark is in the back right.
Gavin Kester
Teacher
Sport
Cross Country
After the drenching the Cross Country track has received in the last fortnight, the course has stood up remarkably well, with the training squad making their way around the full circuit this morning. Please visit this link for full details of the event which is scheduled for next Thursday, 1 April.
Please note, this event is not compulsory for Years 5 to 12. Students will come off class 30 minutes before their scheduled race time and sign in to the registration tent on the top oval. After their races, students will return to their classes.
Our Year 3 and 4 Junior School students will all be making the trip up to Mahers Lane for the Cross Country race. All transport and broader logistics will be communicated from the teaching staff at the Junior School Campus and all students will be travelling via bus together.
As per the document linked above, parents and spectators are invited to attend, albeit with COVID-19 restrictions.
Due to the Cross Country Carnival on the next day, there will be no Cross Country training on Wednesday.


Term 2 Integrated Sport Selections
Please review the sports choices below. Registration for selections will be activated when you log in to Parent Lounge early tomorrow morning, Saturday, 27 March.
A very short instructional video can be viewed here.
The sport options available can be view by clicking the links below:
Term 2 Sports Selections will be finalised through Parent Lounge, payment for your child's sport choice is required at the time of selection and their spot in that chosen sport will be secured upon payment.
Please note: some sports have a strict capacity limitation. Therefore, once they reach this quota, they will show as no places available and no longer be an option.
To ensure you have a clear and comprehensive view of all sports options on offer, it's recommended that you access the sports selections on a laptop or desktop as mobile phones may have a limited view and may also take longer to navigate all options on offer.
Swapping of sports once selections and payments have been made will not be possible unless there are pastoral matters, injury or health issues that arise. Please encourage your child to liaise with friends prior to the selection date and have a second sport contingency in case their first sport choice reaches capacity.
Please make sure, prior to the sports selection start date, that you have your login details and can access Parent Lounge. This must be finalised before Friday, 26 March. Please contact our Middle and Senior School Reception if you need your password reset.


Swimming
We have had a few more results, photos and general feedback from last week's NSWCIS Primary Swimming Carnival last week.
Hunter Whitrod didn't get the results he was hoping for down in Sydney for but achieved Personal Best times in both his events. He already has his macro goal focussed for 2022 to be hitting the finals at this event.
Koa Stotz won the Gold in the U11 Boys 50m Breaststroke - a phenomenal effort, with Riley Johnston finishing a very close 2nd. A Lindisfarne 1st and 2nd in Sydney. Well done, boys.


Pictured above (L-R): Riley Johnston and Koa Stotz.
Young Ned Simmonds smashed his 50m freestyle in the heats, placing 2nd and doing a PB by 3.5 seconds. He then made the final coming 6th, in a very close race. Ned was the only U8 to compete in the 8-10 years Breaststroke.


Pictured above (L-R):
Pictured above (L-R): Riley Johnston, Finn Jones, Jack Sewell and Ned Simmonds.


Soccer
On Wednesday, our senior boys boarded the plane to Sydney with morale high for our second round CIS Cup draw. I want to acknowledge our incredible hosts for their hospitality and generosity on the day. We hope to reciprocate this fixture in the future.
We were the 'David' to the 'Goliath' of Knox Grammar School, an inner-city school with a rich history and tradition of elite sporting teams, where Saturday sport is mandatory and students aim to follow professional sporting pathways.
Having coached many great players and great teams here over the past ten years, I've never been prouder of a group of boys. They were mentally and physically prepared and set the tone very early on that we were going to be tough opposition. Intensely committed to every tackle and every pass, the boys left it all out on the field.
I have never seen a group of players command opposition respect in a losing cause the way Lindisfarne did. We defended fiercely and created chances, and we were rewarded for our efforts with a goal from Miki Hashimoto, set up beautifully by our midfield talisman Rufus Scott. I would like to specifically call out our backline of Max Harnell (man of the match), Hayden Brims, Corban Thomson, Connor Wilson and Hamish McFie for limiting a clinical offence to just two goals. A sublime second-half performance from keeper Jet Vonhoff also kept the scoreline respectable.
Knox was visibly stunned by the fight we put up and had to work incredibly hard to get past us. Well done to the lads. Credit to them!



John Cadman
Coach
Extra-curricular Sport
We are currently taking registrations for the following sports to represent Lindisfarne in competitions:
Volleyball — NRCC girls Volleyball
Years 7 and 8 - girls

Years 9 and 10 - girls
Futsal — Gold Coast School Titles
Years 5 and 6 - boys

Years 7 to 12 - girls
Touch Football — NCIS Touch Football
Years 5 and 6 - boys and girls
Years 7 to 9 - boys and girls
Years 10 to 12 - boys and girls
Rugby 7s Girls — Miami Girls Rugby 7s Tournament
Under 13s - girls

Under 15s - girls

Under 18s - girls
Rugby League Boys - NRCC Rugby League
Year 7 and 8 - boys

Year 9 and 10 - boys
Here is a video guide as to how to enrol for any of the extra-curricular activities you hear in homeroom — for either teams or Individual entries.
The students that register through this process will appear on our rolls for further information via email. Most of these sports will be training this week:
These sports are up and running so, if you're interested, please join with haste.

School Holiday Camp
Our professional football coaching colleagues - Total Football Academy are running a camp at Mahers Lane in the school holidays. Please see the flyer for details.
If your child would like to participate please sign them up on Parent lounge through Tours and Excursions.


Tennis
Tennis Terranora is offering an after school program open to all Lindisfarne Students, (however there are only 20 places available). This will be held on our courts here at Mahers Lane with their Junior Coach Caleb Maxted. For details, please see - here.
Our Lindisfarne Mahers Lane campus has a partnership with Tennis Terranora, which is a fantastic facility. Please make contact with them for any of your social or competitive tennis needs. Please have a look at their promotional video - here.
If your child would like to participate please sign them up on Parent lounge through Tours and Excursions.
Spotlight on Giselle Smith
Giselle Smith has been hitting the afterburners again on the athletics circuit competing in the Heptathlon at the combined event's championship and winning the silver medal. She also competed last weekend at the LAQ state championships and had fantastic results with bronze in 300m hurdles, silver in javelin with a personal best, gold in shot put with a personal best, gold in the 100m hurdles with another personal best, and 5th in 100m sprint! Congratulations, Giselle, we look forward to seeing you compete for Lindisfarne over the winter months.



Spotlight on Natasha Flahey
Natasha Flahey Year 7 competed last weekend at the QLD State Little Athletics Championships held in Brisbane. Natasha placed 1st U12 Girls 1500m Race Walking Event and broke the state record. She also placed 5th in discus and 9th in javelin. Congratulations, Natasha, fantastic results.



Spotlight on Ben Dickens
A sterling effort from Ben Dickens over the weekend who competed at the QLD State Little Athletics Championships. Ben came away as the gold medal recipient and, therefore, State Champion for U9 Boys 60m Hurdles.


Spotlight on Lyla Williams
Lyla also competed at the State Little Athletics over the weekend. She won the u14 Girls 1500m Race Walk in an 11-second personal best (6.59). She has been named in the QLD State Team but, due to COVID-19, the trip isn't going ahead as scheduled. They will instead have a one-day camp in Brisbane in April and receive the official uniform they would've competed in. If everything goes well, she should also be selected in the Little Athletics Australia team to attend a 4-day camp at the AIS in Canberra in September. Congratulations on your efforts thus far, Lyla, and enjoy your camp in Brisbane.



Damien Clucas
Head of Sport and Activities
Netball
Lindisfarne Netball Club Parent Support Group
Our next meeting is on 30 March at 6.30pm in the Chapel.

Firebirds Clinic
It is time to register (here) for the The Queensland Firebirds Holiday Clinics being held at Nissan Arena this April.
Players aged 11-14 years will be coached by Netball Queensland's expert coaches, along with some members of the Queensland Firebirds team (please note that due to the Firebirds pre-season schedule, not all Firebirds will be in attendance). Attendees will spend the clinic working on netball skills and drills, court work, tips and tricks from the Birdies and a variety of other exciting activities.
These April Firebirds Holiday Clinics include a secret giveaway and, for the first time, an exclusive 'Future Firebirds Membership'. This special package will provide attendees with the following:
Firebirds lanyard

Personal member card

Firebirds branded pin

$30 Firebirds merchandise voucher to spend

Pre-sale access to future clinics

Exclusive merchandise offers

Pre-sale access to Queensland Firebirds games
* This specific package is only available for our April clinics so get in quick!

Monday Night Netball
Round 8 on Monday, 22 March was also postponed, until further notice, due to the wet weather. Two weeks in a row we have been rained out!
Round 9 is on Monday, 29 March
| | | | |
| --- | --- | --- | --- |
| Time | Team | Opposition | Court |
| 6pm | Gold Lions | Twelvies | 11 |
| 6pm | Lions (Mixed) | Panthers | 3 |
| 6pm | Blue Lions | Terranora | 2 |
| 7pm | White Lions | Red Lions | 1 |
| 7pm | Red Lions | White Lions | 1 |
| 7pm | Golden Oldies | Mothership | 10 |
| 7pm | Glitter Bombers | Storm | 3 |
| | Silver Lions | Bye | |
Please be at the courts in time to warm-up and sign on.

Saturday Netball
Please be sure to contact Danielle Watters if you still have not completed your registration but wish to play, as a Lindisfarne Lion, on a Saturday at Arkinstall Park.

Umpiring
Well done to Red and Green Bib Umpires, Lily Hodges, Sian McGilligan, Maya Fairweather, Bonnie Starling and Ella Mitchell who all attended the course held by Tweed Netball Association on Saturday.
The C badged umpires have a course this weekend on Saturday 27 March.
Please find a pdf of the rules here and how to log on to the exam on mynetball here.

Coaching - Nicole Cusack
We have a number of coaches signed up for the Nicole Cusack Coaching course on Saturday 27 March: Samantha McGilligan, Deb Arghyros, Amanda Bennett, Carly Griffiths, Joelle Bruhn, Brooke Magnum, Ruby Sullivan, Ebony Richards, Giselle Smith, Abby Pirotta, Tobi Chapman, Gracie Lynch, Sienna Phelps and Bonnie Starling.
On both days:
9am = Sign on and Introduction
9.30 - 11.30am = Coaching
11.20am - 12noon = Debrief
Please bring water and snacks and wear fitness gear and sunscreen.

Netball Centre of Excellence
Strength and conditioning training with Rory continues on Mondays during School time.
We had a great training session on Thursday last week, consolidating attacking skills taught by Nicole Cusack.
Training for the Open's teams started this week on Thursday after school.
We are really excited to have just entered teams for Term 2 competitions: The NSW Cup for Years 5 - 6, 7 - 8 and 9 - 10 boys and girls; The Fast5 mixed competition for Years 11 and 12 and the NRCC Netball Championships for the girl's teams. More details to follow.
If you have any questions re: netball, please do not hesitate to email me.
"I'm here if you need!"
Gay Maynard
Teacher in Charge of Netball
Junior School Runners Club - Cross Country Training Sunshine Avenue Campus
Lindisfarne Junior School Runners Club has been on fire over the last couple of weeks. The wet weather could not dampen the spirits of our young runners who have been showing up in droves to run.
We have not missed one session due to the weather and that is a testament to both our parents and students. Well done to all those who have attended and keep coming it has been great.
Runners Club Training days will continue on Tuesday and Thursday mornings until next Tuesday, 30 March.
Cross Country Preschool - Year 2 (7-year-olds)
The Preschool to Year 2 fun Cross Country will be held on Wednesday, 31 March on and around Arkinstall Park. The event will be about fun and participation and will be run in year levels. The Fun Cross Country will be for Preschool, Kindergarten and Year 1 students, plus Year 2 students t turn 7 in 2021.
8-year-old Year 2 students (those who are 8 or are turning 8 in 2021) will be competing in the Years 3 to 12 Cross Country Carnival held at our Middle and Senior School Campus on Thursday, 1 April. Information relating to the Senior Cross Country can be found in the Sports section of the newsletter.
The Fun Cross Country will be held from 1.15pm to 3.00pm.
The program of events for the day will be:

1.15pm: Official Opening Mark Douglas

1.20pm: Year 2 Boys (1km)

1.35pm: Year 2 Girls (1km)

1.50pm: Year 1 Boys (1km)

2.05pm:Year 1 Girls (1km)

2.20pm:Kindergarten Boys (500m)

2.30pm:Kindergarten Girls (500m)

2.40pm:Pre School – Joeys, Echidnas, Possums and Koalas (200m)

3.00pm: Close and Home
It is fantastic to be able to hold some of our sporting carnivals again this year and we are looking forward to having lots of fun at the carnival.
Cross Country
The Years 3 to 12 Cross Country Carnival will take place on Thursday, 1 April at the Middle and Senior School Campus. Our Years 3 and Year 4 students plus 8-year-old Year 2 students will be participating in this event. Information relating to the running of the day and details of the event can be found in the 'From the Sports Desk' section of this newsletter. So, please read the newsletter each week to find out more.
To assist our runners in preparation for the Cross Country, we took all our competitors up to the Middle and Senior School Campus during stage sport to walk the course and familiarise the students for the day. We are also preparing our students by practising our running in PE classes during the last three weeks of term.
Hockey - Super 6's Competition
Tweed Hockey are running a Super 6's competition, Please see the flyer below for information about registration and competition details.



Nathan Croft
Junior School PDHPE Coordinator
Total Football Academy Easter Camp
Library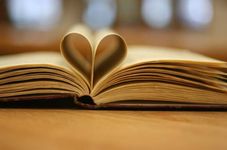 Uniform Shop
Easter Holiday Trading Hours
OOSHC
OOSHC Autumn Vacation Care 2021
Community News
Responsible Cat Ownership - Tweed Shire Council
Byron Bay and Northern Rivers Cartooning Workshops April 2021
Anglican Churches in the Tweed
Easter and Holy Week Service Times
We would love to have you join us to celebrate Easter.

Kingscliff – St James
122 Marine Parade, Kingscliff
Contact Phone: (02) 6674 1513
Maundy Thursday, 1 April 5.00pm
Good Friday, 2 April 8.30am
Easter Sunday, 4 April 8.30am
Murwillumbah – All Saints
32 Byangam Road, Murwillumbah
Contact Phone: (02) 6672 6070
Palm Sunday, 28 March 8.30am
Maundy Thursday, 1 April 7.00pm - Feet washing and Holy Communion
Good Friday, 2 April 8.30am - Service of the Nails
Easter Sunday, 4 April 8.30am - Service of the Light
Pottsville – St Marks
15A Coronation Avenue, Pottsville
Contact Phone: (02) 6674 1513
Good Friday, 2 April 10.30am
Easter Sunday, 4 April 10.30am
Tweed Heads - St Cuthbert's
Corner of Florence Street and Powell Street, Tweed Heads
Please call 07 5536 1060 before Thursday to book, so we can comply with the COVID-19 restrictions.
Palm Sunday, 28 March 9.00am – Lindisfarne providing Musicians
Wednesday, 31 March 6.00pm – The Gospel in the Passover Presentation
Maundy Thursday, 1 April 9.00am – Remembering the Last Supper
Good Friday, 2 April 9.00am – Stations of the Cross
Easter Sunday, 4 April 6.00am – New Light Early Morning Service
Easter Sunday, 4 April 9.00am – Easter Celebration
Tyalgum - St John's
Contact Phone: (02) 6672 6070
Easter Sunday, 4 April 10.00am
Uki – Holy Trinity
Kylogle Road, Uki
Please call (0428) 166 783
Good Friday, 2 April 9.00am
Easter Sunday, 4 April 9.00am
Careers and Vocational Education & Training (VET)
Upcoming Events
Loading events...
View full calendar