2021 Term 1 Week 10
1 Apr 2021
This Week Overview
Upcoming Events
Loading events...
From the Principal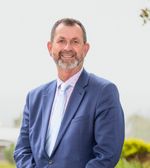 Dear Parents and Guardians,

Thank you for all of your support over a busy and rewarding term of learning and achievement.
Certainly, the last week of term has been a little different than we imagined. Please ensure that you are carefully reviewing the COVID-19 updates as they come to hand.
You can read my most recent update here.
Working within COVID-19 restrictions at this time we were still able to hold our Parents and Friends Trivia Night, combined Palm Sunday Service with St Cuthbert's Anglican Parish, the Parents and Friends Annual General Meeting, Easter Services for students at all three subschools, the ELC Easter Hat Parade and the Preschool to Year 2 Cross Country.
There is palpable joy when we can gather for school events and I felt how much members of our school community have valued being together at important times in our first term of the 2021 school year.
The Term 2 requirements for schools will really depend on how the current emerging COVID-19 issues in Queensland and northern New South Wales are resolved. We do expect to be at school but it is always possible that it will be with some restrictions. I'll update you with any important information prior to the start of Term 2.
With the appointment of Mr Dan Robins to the role of Acting Head of St Barnabas House for the foreseeable future, I am pleased to announce that Mr Richard Marriott will serve as Acting Head of Science. Richard has been a teacher at Lindisfarne for 10 years working across Science, Mathematics and TAS faculties. He will, no doubt, draw upon his experiences in leadership roles held during his vast experience as an Aeronautical Engineer with QANTAS. Richard is excited to continue to build on the great foundation already laid within the Science faculty and seek to innovate and explore improvement strategies throughout his time in the role. Congratulations, Richard, on your appointment.
As we look forward to Easter, I would like to wish all families some rest and renewal. Whilst we have navigated COVID-19 better than most countries of the world we do remain in a global health pandemic and all of the additional complications that can bring to everyday life. Please remember the School is here if you need support or assistance in any way.
Finally a simple prayer for Easter;
Lord,
We lift up our hearts to you.
May we come together in unity
Knowing that you are with us.
As we appreciate the wondrous sunrise,
Let it remind us of your promise.
Lord,
We lift up our prayers to you.
May we come together in
Celebration this Easter.
As we cherish the fruits of your
Earth, remind us of the selfless
Sacrifices made by Jesus,
Who rose from the dead and let
Light into the world.
We praise you.
Amen
Stuart Marquardt
Principal
From the Deputy Principal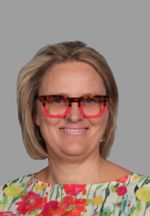 Chaplaincy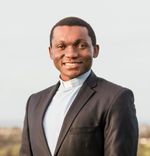 Parents and Friends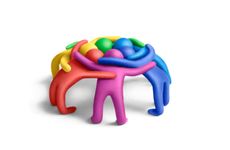 ParentEd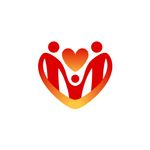 Wellbeing Team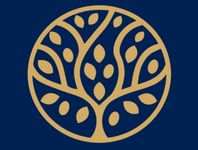 Student Voice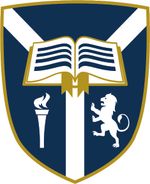 Whole School News
Parents who are interested in finding out more information about vaping may be interested in the following webinar. Mel Jackson a clinical research specialist who is currently researching vaping will provide much-needed information for parents on What vaping is, is it illegal? What are the side effects?
You can book into the webinar on Event Brite>Search vaping or use the link below.
I will attend the webinar and will write a summary for the newsletter in the week following.
Julie McDowell
Year 7 Coordinator
Staff Bio
Bianca Foster - School Nurse
I have been a Registered Nurse for over 15 years, working in a variety of hospital and primary care settings including emergency, intensive care, and general practice. I worked as the Health Care Centre manager at Pymble Ladies College, Sydney, before relocating to Pottsville with my husband and 2 children last year.
My role at Lindisfarne goes beyond first aid, coughs and colds. I strive to develop a relationship with students and parents to bridge the gap between health care and education. I have a special interest in child and adolescent health and wellbeing and am privileged to work with an amazing team at Lindisfarne to help keep your children healthy, safe and ready to learn.
Parents are able to contact the School Nurse at nurse@lindisfarne.nsw.edu.au, on the nurse mobile number 0437 805 099, or at the Student Administration office at Mahers Lane.
Curriculum
Study in the Holiday
The library will be open on weekdays except for Good Friday and Easter Monday from 8.00am to 3.00pm for students to study and work on assignments.
Year 12 and Year 11 students who are studying HSC subjects should continue their regular study routine, consolidating their notes of the modules studied so far and making use of online platforms such as ATOMI to revise key concepts. There will be a few subject tutorials running during the break.
Interim Reports
Interim Reports for students in Years 5 to 10 are available via Parent Lounge. If you have any concerns please contact your child's teacher.
Term 2 - reminders
There will be some minor changes to students timetables for Term 2 these will be updated on student cafe during the first week of the Easter Break.
NAPLAN will take place during Week 3 and 4 timetables of specific times of the tests will be available in Week 1.
The HSC written timetable is due to be released on 29 April
Subject Selection for Students in Year 9 and 11 in 2022 will take place towards the end of Term 2 - move information to follow.
Caroline Jefferies
Dean of Studies
Junior School
Head of Junior School Report
A few COVID-19 complications in the final week has not taken the shine off the wonderful term our Junior School students have had. We have finished with a flourish of music recitals, a reflective Easter Service, a wonderful Easter Hat parade and for our younger students, and spirited cross country running.

We have been very pleased to be able to offer more opportunities as the COVID-19 restrictions have eased for the moment and once again I would like to thank all of our parents and students for their patience with these protocols.
The Easter break represents an excellent time for families to do something together particularly while the weather is still warm. Our local environment and climate are possibly the best in the country so I encourage all of our families to get outside and enjoy the great outdoors and, most importantly, make some special memories with your family over the break.
I am often asked by parents about school work and holiday periods. My response is always twofold. Firstly, reading as much as the children can will be excellent for them, not just in reading skill development but enjoying reading as a relaxation activity. Books are exciting, captivating and motivating. Take a visit to our local library or bookstore to pick up some holiday reading. Reading is something the whole family can do to relax.
My other request at each holiday period is to monitor the amount of screen time that children are having. iPads and games consoles are incredibly fun for the students however it is important to ensure that they are not spending excessive time on devices. The Sydney Children's Hospital recommendation is that screen time is kept to under two hours per day and suggests having screen-free days in between.
Have a safe and relaxing Easter vacation.
Mark Douglas
Head of Junior School
Green Team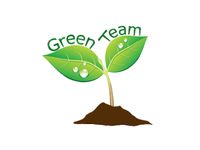 Stephanie Alexander Kitchen Garden
Middle School
We made it!!!
Well, what a busy 10 weeks that has been. In such a short time our Year 7 cohort has grown in both confidence and independence. From those days in late January of feeling uneasy and nervous to now walking around the school with confidence, engaging with others, and meeting the expectations of a very busy year the difference has been astounding.
To put it into perspective, Year 7 have:
Mastered a fortnightly table that consists of 60 lessons spread across eight subjects in various locations around the school

Engaged in an online system to assist in their day or day organisation, timetabling, etc

Enrolled in their first sport choice

Competed at the swimming carnival

Selected and worked through their first Middle School Elective

Attended their first camp at Mount Tamborine

Completed a variety of different assessment tasks and examinations

Completed Harmony week, Bullying No way day, and engaged with Online Guardians about how to stay safe online as well as weekly wellbeing lessons.

Had Vaccinations

Completed a practice online Naplan test

Navigated homework and the demands of each subject

Participated in various extracurricular sports, arts, and activities.
And all in just 49 school days. It's no wonder they are looking a little tired.
From the Year Coordinator's perspective, their efforts have been amazing. While not everyone is settled and flourishing in their new environment, the majority are and we will work with the others to support and walk them through this process as we move into Term 2.
On behalf of all the homeroom teachers can I please say a huge thanks for the parental support of our school, our uniform policy, homework, and for keeping the communication lines open. Guiding your children through this year is a team effort and we are ever so thankful for your efforts in this process.
Enjoy the break, spend time with family and friends, stay covid safe and we will see you all next term ready to do it again (with ties on).
Click 'Expand Article' to view photos in the gallery.
Julie McDowell
Year 7 Coordinator
A bright light on Jeff Dunne
Congratulations must go to Jeff Dunne (Year 8) for his outstanding efforts and success at his recent Breaking competitions in Melbourne and Sydney. Jeff is Australia's Junior Champion in Breaking, and has his sights set on the 2024 Paris Olympics where Breaking will be an event for the first time.
Jeff travelled to Melbourne and Sydney on the weekend just passed and competed in two different competitions winning both. In Melbourne, he was the only child competing, against adults, and was able to take the win! He competed against over 40 adults. On Sunday, Jeff then went to Sydney where he won a Junior Comp competing in the 14 to 17 division.
"Jeff won both comps which is huge as the first one in Melbourne he was the only kid competing against adults and to take the win was amazing being only 13. In Sydney, he competed in a teen division 14 to 17 and won that also." (Proud Mum, Rhondda)
Jeff trains most days putting in several hours each training session either with lessons or just training with his crew. Jeff has been breaking since he was 7.
Congratulations on your recent successes, Jeff. We'll be watching with eager anticipation as you forge your path to Olympic selection!

Jeremy Godden
Head of Middle School
This term, the Year 6 students were set a challenge during their weekly Performance sessions with Mrs Skene and Miss Casey. Students were given the task of forming groups, deciding on a song and sharing their creative talents to develop, practise and perform a Lip Sync Battle. All the students have been working very hard to develop their skills in the areas of teamwork, collaboration, open-mindedness and creativity.
The culmination of their efforts over the term was simply amazing with the Year 6 students performing their routines last Thursday. Firstly, they performed to the Year 6 cohort. Then from 23 performances, 12 were chosen to perform for the rest of the school at lunchtime in the final. It was lights... camera... action! The students were buzzing with excitement and it was such a joy to see all their hard work in choreographing and costuming come together on what was a fabulous day of performing.
Click here to watch the video.

A big thank you goes out to the Year 12 drama students Tori Aston, Henry Vu, Georgia Sweetnam and Ben Snellgrove for giving their time and judging on the day. Also a shout out to Amy Camer who was also a guest judge.
The final places and categories were… drum roll ….
Best overall: Da Gals - 'Mamma Mia' Cinnamon C, Ava M, Eva W, Mana LB, Sienna WR
Best Lip Sync: The Foxes - 'What does the fox say?' Miles S, Cooper B, Sacha Mc, Carter C
Crowd Favourite: The Backboard Boys - 'I want it that way' Guy H, Lachlan A, Billy S, Myles R, Sacha L, Oscar P
Most improved: The Saturns - 'Never gonna give you up' Edan,C, Donovan.M, Izzy L, Taj.G, Thomas.S

Thank you to Mrs Skene and Miss Casey for their amazing efforts in leading the students through what has been a wonderful term of Performance and to the Year 6 teachers for their support working with individual groups. Thank you also to the drama and production team for making the Lip Sync Battle a great success on the day for our students. We are highly anticipating the edits for the video to be completed and will be sent out after the holidays.

Kylie Thompson
Year 6 Coordinator
Senior School
Head of Senior School Report
I am writing to wish you and your families a very happy and safe Easter. It has certainly been a very busy term for the Senior School and I feel sure that the holiday has come at just the right time.

On Tuesday, we were able to hold a beautiful Easter Service that was led by Reverend Dway Goon Chew from St Cuthbert's Anglican Church in Tweed Heads. He was ably assisted by students in Years 9 to 12 who read bible passages and prayers. It is always a pleasure to hear Rev Dway speak at such events — he even gave us a juggling show!
I would like to take this opportunity to thank the Year 12 staff who are making themselves available over the holiday period to work with our students. The additional workshops being run by a range of faculties is testimony to the outstanding commitment from the Lindisfarne staff in ensuring that the students have the best possible opportunity to succeed in their HSC.
Kate Cornell
Head of Senior School
On Thursday, 11 March, Lindisfarne Year 12 Economics students joined other schools across NSW for an exciting day of learning and collaboration via Zoom.
The day began with a talk from Jim Xu, an analyst from the international investment bank UBS. He focused his address on the key topics currently being covered in the Economics syllabus, including balance of payments and exchange rates. He used graphs and current data to answer questions such as: "Will Australian exports to China remain resilient in the face of trade tensions?", "What is driving our current trade surplus" (a trade surplus occurs when earnings from exports are larger than the cost of imports), and "How is the high price of iron ore affecting the Australian dollar?".
Mr Xu also offered valuable insight into the work and daily life of a real-world economist. Lindisfarne students demonstrated the depth of their Economics learning thus far by asking him a variety of insightful questions. They queried him on topics such as the looming prospect of inflation, the limitations of Monetary Policy in a low-interest-rate environment, and the stability of the United States economy.
The conference was also lucky to receive an address from Nicole Adams, an economist from the Reserve Bank of Australia (RBA). She discussed the career options available to economics graduates and provided insight into the daily workings of the RBA. She outlined some of the areas of current research, such as the effect of COVID-19 on retail office spaces. Ms Adams also discussed the rationale behind the RBA's "in a nutshell" explainer (www.rba.gov.au/education/resources/in-a-nutshell/), which explain complex economic concepts to the general public.
Using Ms Adams' tips for how to construct these "nutshells", Lindisfarne students teamed up with peers from St Columba Anglican School and Emmanuel Anglican College to discuss ideas for their own nutshell related to the balance of payments or exchange rates. The teams presented their ideas to a panel of teachers for feedback and then worked collaboratively on their end product. At the end of the day, students presented their work back to Mr Xu and Ms Adams, who also provided feedback.
Incredibly, this zoom conference occurred during a Telstra outage. The students are to be commended for their positive problem-solving attitude, which allowed the day's activities to run relatively smoothly despite this challenge. Lindisfarne would like to thank St Columba Anglican School for organising the successful day.

Ella Evans
Teacher
School Psychology / Counsellor
Business, Entrepreneurship and Enterprise
English
Fare Thee Well
This is a special week for me and a special edition of Staff Book Reviews. As you might be aware, I am taking maternity leave from Terms 2 to 4. My husband and I are very excited (nervous) to become new parents. This is definitely our biggest adventure so far and we are grateful for all the support we have received from the Lindisfarne community.
In my absence, Mrs Kylie Wharton will be taking over as Acting Head of English. Kylie and I have worked together at Lindisfarne for the last 10 years. Mrs Wharton is a highly experienced teacher, having marked the HSC and leading students to some strong HSC results in 2020. She has also been Head of St Stephen House, HSIE Co-ordinator and most recently, Year 8 Coordinator. I have no doubt you will be in good hands.
So, I guess it is timely that this week's Staff Book Review is brought to you by Mrs Wharton.
I am also excited to announce the launch of our latest holiday competition. We are asking students to snap a picture of themselves reading over the holidays. The more creative the location, the better. Entries can be emailed to our English coordinator Mrs Suellen Walker: swalker@lindisfarne.nsw.edu.au. Entries must be submitted by the beginning of Term 2 (19th April). There will be one winner per stage (3, 4, 5 & 6) and the most creative entries will be published in the newsletter and on social media. So, get reading and snap a pic! (And yes, due popular demand, this is open to staff as well.)
Have a restful break. I look forward to introducing you to Sir or Lady Rossington very soon.
Best wishes,
Kylie Rossington
Head of English
Debating and Public Speaking
Debating Success - Round 1
Lindisfarne had three teams participate in the first round of the Gold Coast Debating Competition on Wednesday 24 March. These were all prepared debates and the standard of the competition was high. Our two Stage 4 teams travelled to Somerset College where they focused on the topic: Children under 14 should not have mobile phones.
The ladies' team, coached by Mrs Julia Treacy, were allocated the negative side of the debate and were successful in defeating their opposition.
It was also pleasing to be able to field a team of interested and capable male debaters. Coached by Ms Emily Brewer, they were victorious in arguing the affirmative side of the debate.

Our Stage 6 team were also awarded a victory for this round of the competition. They prepared the negative side of the allotted topic: Queensland should lower the age at which alleged criminals are trialled as adults. This was an interesting topic that engaged their interest.

The Next Round of Debates:
The two Stage 4 teams will next debate on 5 May at Somerset College. Their prepared debate will be on the topic: Marvel's 'Avengers' are good role models.
Our Stage 5 Team will participate in a prepared debate at Kings Christian College on Wednesday 28 April. The topic for this round of the debate is: 'Cancel Culture' is a positive social development.
The Stage 6 team will be allotted an hour preparation time for their next debate which will be on 5 May at Hillcrest Christian College.
Suellen Walker
English Coordinator
Performing Arts
Junior School Performances
As our first term draws to a close, the Lindisfarne Junior School Campus has been working extremely hard to showcase a range of talents throughout our final week from our Easter Service, Term 1 Twilight Concert and ELC Easter Hat Parade.
On Monday, the Junior campus took part in a special Easter Chapel Service led by Reverend Dway. Students were joined by parents and community members as they celebrated the true meaning of Easter with creative storytelling from Reverend Dway, whole school singing, and special performances from our Junior School Choir and Senior Choir students.
On the conclusion of this service, the Junior School Campus continued to showcase a range of talent as music students participated in the first Twilight concert of the year. This Twilight Concert hosted a large variety of performances, ensemble groups and repertoire from piano and vocal solo/duet to string ensembles, and rock ensembles to name a few.
The quality of the performances was outstanding and the concert was a massive success. It was fantastic for our students to have the opportunity to once again perform Infront of family and friends. The students and their and tutors are to be commended on all of their hard work throughout the term.
On Wednesday, our Junior Campus showed off their Easter spirit with Kindergarten and Preschool students showcasing the creative skills whilst strutting their stuff showing off their fabulous Easter hat creations. Kindergarten and Preschool students also showed off their talent in a super cute Aussie Easter inspired concert with special guest the Easter Bunny.
All of our performers at the Junior School campus are to be commended on all of their hard work throughout the term and we can't wait to see your performances next term.
Jesse Edwards
Junior School Music Coordinator
A Musical Term
Congratulations to all of our students who have taken the opportunity to be involved in a series of musical performances throughout the term. Our Co-curricular ensembles started the year with holiday workshops and have continued regular rehearsals and performances including the Year 8 Leadership Induction, weekly assembly performances, Palm Sunday service at St. Cuthberts Church, Easter services and the return of our Junior School Twilight concert this week.
There are many performance opportunities in the term ahead for all of our ensembles and students are encouraged to discuss with the music staff which ensemble they can be involved in.
Year 5 Music Program Concert
This week we were fortunate to have all of our Year 5 students perform as part of the Year 5 Music program. Six ensembles performed a variety of repertoire from Beethoven to French chanson, followed by a mass choir performance of Blue Skies (video link). Each term the ensembles will continue to develop repertoire, culminating in a proposed public performance in Term 4.
Palm Sunday Choir Performance
Select members from our Senior Choir added a musical backdrop to the Palm Sunday service at St. Cuthberts Church this week. The Chamber Choir, accompanied by Mrs Lush performed sacred Hymns for the Processional as well as presenting a heartfelt musical offering of Power of The Cross (Keith Getti) and O Love (Elaine Hagenberg). Bravo to these young musicians for their musical contribution to this special service.
Private Studio Lessons
As we enter a new term it is a great time to apply for Private Music tuition and Speech and Drama lessons. Please follow the link below to apply:
Private Instrumental, Vocal and Songwriting Tuition
Todd Hardy
Director of Performing Arts
Germinate Records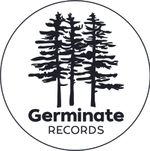 PDHPE
How long does it take to burn off an Easter treat?
All those sweet treats, coupled with a nice long bank holiday means that … whoops, the gym is calling once more!
So, this is what you have to do to burn off some of your favourite Easter treats:
An average hollow Easter egg contains approx 1200 to 1500 calories (including the additional chocolate bar).
Message: Not as soul-destroying as a big Easter egg, to burn off a creme Egg will only require 15 minutes of burpees.

If you fancy a hot cross bun, you'll need to do about 25 minutes of solid running to burn the 200 calories … And let's face it, you never just have one hot cross bun.
Message: It's tradition and you only eat them once a year - although they have been in the shops since January!

A bag of mini eggs contains 445 calories. If you don't share and eat the whole pack, you'd need to get on down and do around 50 minutes of Zumba.
Message: Share your treats!

Two Easter egg nest cakes amount to 350 calories. You know the ones - those classic Cornflake/Rice Bubbles nests filled with mini eggs. They'll take you an actual HIIT class to get rid of the calories.
Message: Have the breakfast cereal with some chocolate milk as a treat!

Some other ways to have fun at this special time:
Have an Easter inspired treasure hunt which means you are active before you munch on your treats.
Think of all of the foods which you associate with Easter and get creative in the kitchen. E.g. Eggs Benedict for breakfast. A Chicken salad wrap for lunch and a Carrot cake as a sweet treat.
Play any active game where the reward is an Easter treat.
And remember... everything in moderation. If you do over-indulge, you know what to do next.
Enjoy the Easter break with your family and friends!
The PDHPE Faculty
Photography and Digital Media
Science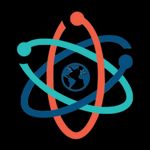 Technology and Applied Studies
24 boxes arrived this week for our eLions. Our robotics team members arrived on Monday to find all of the equipment needed for this year's season of robotics competitions. The Parents and Friends of Lindisfarne were very kind to sponsor this year's event and helped finance the new equipment.
This year we have four teams of eLions entered in the junior competition. Our team members come from diverse backgrounds from Years 6 to 8. As a coordinator, the best bit has been the level of enthusiasm of students. Most have been coming to every lunchtime session in PE13 to learn how to code the robots and play with last year's models.
The team captains for this year are Alexandria Larsen, Nicolas Leotta, Lil Proart, Will Saunders and James Cunnah. All of the captains are seasoned veterans from last year's competition. They have a wealth of experience and have been leading their teams to develop their first robot.
Two Senior teams have been entered into the competition this year. This includes members from grade 9 through to 12. The senior robotics captains for this year are Madeline Warner and Brad Dale. Both have worked extensively hard with their peers to create a wonderful learning environment. They have already developed two functional robots that were used to compete in a friendly soccer match.
Now we have more physical units, our teams will be designing, building and evaluating their robots in practice scenarios to prepare for the new game when it is announced later in June. The eLions goal is to get as many teams as possible through to the National competition in Adelaide at the end of the year.
A very special thank you for myself and all of the eLions to the Parents and Friends of Lindisfarne for supporting this new initiative. The students appreciate the opportunity that you have given them.
If anyone is interested in seeing what our teams are doing, please feel free to come into PE13 any lunchtime.



Steve Henderson
Director of TAS
Round Square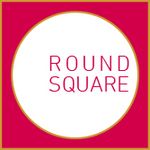 Sustainability
Recycling Spotlight: Dish and Air Care Waste
Our recycling hubs accept many common household items for recycling. One of the things that our recycling hubs accept is Dish and Air Care Waste. This includes items like

dishwashing liquid, rinse aid and dishwashing concentrated powder bottles and caps, dishwashing tablet plastic packaging, plastic spray and cleaning bottles as well as their spray and trigger heads, as well as air fresheners and their refills.
We encourage all members of our Lindisfarne community to bring in their Dish and Air Care Waste and drop them off for recycling at our recycling hubs. This material will be sent to TerraCycle who will recycle your Dish and Air Care Waste by turning it into plastic pellets. These pellets will be used to make new plastic products like playgrounds and park benches. Although we are now on school holidays we encourage everyone to keep collecting for our recycling hubs and drop off all your items when Term 2 starts.
If you have any questions regarding our recycling hubs, please feel free to email me at patrick.brabant@lindisfarne.nsw.edu.au.
Patrick Brabant
School Assistant — Sustainability
Lindisfarne Recording Studio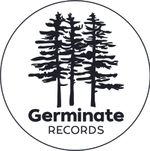 The finishing touches are being put on the forthcoming Germinate Records EP release. The EP will be released on Germinate Records, the school record label, at the beginning of Term 2 and will feature original music from four very talented student songwriters; Jemma McNicoll, Ronan Green, Jye Walker and Chelsea Redman. We have been very fortunate to have involved our talented music production students in the production of this EP. The release will also feature stunning artwork from class of 2020 student, Indigai Arnold.
Brett Canning
Recording Studio Producer
Electronic Music Competition Winner
I am very pleased to announce that the winner of the Electronic Music Competition is Finn Condon! A Year 10 student, Finn submitted a very sophisticated piece of music that used electronic elements in a musical and dynamic way crafting a short piece that had structure and, most importantly, feeling. Finn is the new owner of the PO-20 Pocket Operator synthesiser from Teenage Engineering. Keep an ear out for more great music from Finn.
A big thank you and congratulations to all students who entered the competition, we are very blessed indeed to have such depth of talent among the student body.



Brett Canning
Recording Studio Producer
Co-curricular and Extra-curricular
Sport
Total Football Academy After School Program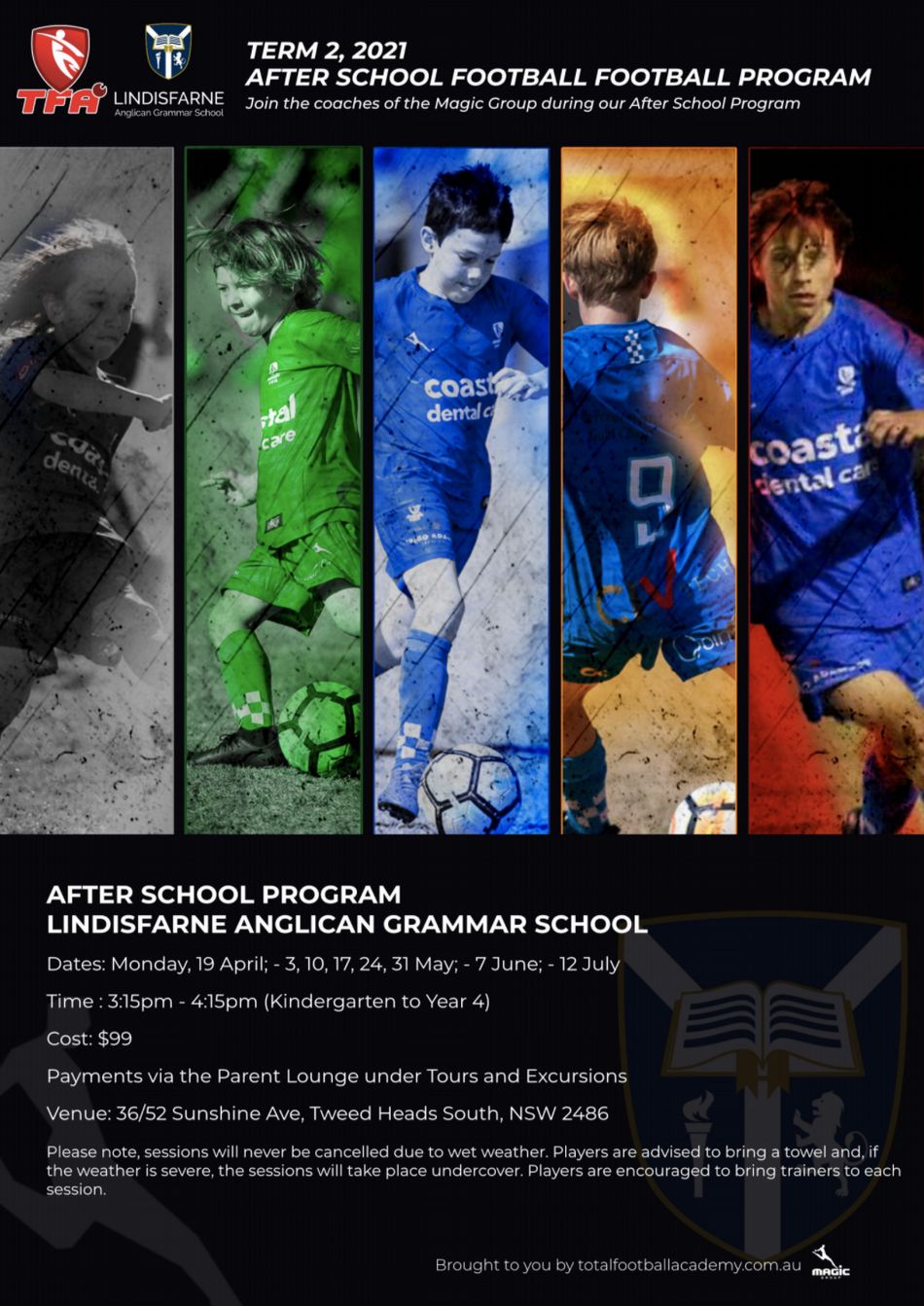 Happy Easter everyone, thank you for a great term of sport — albeit very waterlogged. We almost managed to participate unabated with our sport commitments, with no COVID-19 impediments until this week. Hopefully, our health authorities can stifle any clusters and we can resume Term 2 at full throttle. We have a very busy term ahead of us, which includes the postponed Cross Country (which is now on Thursday, 22 April) and the Athletics Carnival (Thursday, 17 June).
Swimming
Congratulations to Riley Johnston, Jack Sewell and Koa Stotz (pictured below) who competed at the NSW PSSA State Titles Primary Swimming this week in Sydney.



We have not received all the results, but know that young Jack Sewell finished in 14th in the state for 50m swimming, which is a mighty achievement. Congratulations, Jack!

Extra-curricular Sport
We are currently taking registrations for the following sports to represent Lindisfarne in competitions:
Futsal - Gold Coast School Titles
Years 5 and 6 - boys

Years 5 and 6 - girls

Years 7 to 12 - girls
Touch Football - NCIS Touch Football
Years 5 and 6 - boys and girls

Years 7 to 9 - boys and girls

Years 10 to 12 - boys and girls
Rugby 7s Girls - Miami Girls Rugby 7s Tournament
Under 13's - girls

Under 15's - girls

Under 18's - girls
Here is a video guide as to how to enrol for any of the extra-curricular activities you hear in homeroom — for either teams or Individual entries.
The students that register through this process will appear on our rolls for further information via email.

Football
On Monday, our Opens Girls' Football team travelled to Coffs Harbour to contest Round 2 of the CIS Knockout versus Bishop Druitt College. We have a young but highly capable team, with some important positions locked down by some Year 8 and 9 students, such as; Molly and Grace Eddy, Isabelle Goodwin and Oliva Kane. Our girls seamlessly took apart the BDC midfield, and we led 4 nil within the first 20 minutes until our Goalkeeper picked up a bad finger strain, and had to permanently withdraw. With no recognised Goalkeeper, we conceded 3 quick goals - and had a slender 4-3 lead. There were no panic stations, some of our senior girls - such as captain Summer Wise, taking control and we kicked away for a dominant 9-3 win.
Our next opponent is Abbotsleigh in Sydney, one in which the girls will definitely be up for!

School Holiday Football Camp
Our professional football coaching colleagues - Total Football Academy are running a camp at Mahers Lane in the school holidays.



If your child would like to participate please sign them up on Parent Lounge through Tours and Excursions.

Tennis
Tennis Terranora is offering an after school program open to all Lindisfarne Students, (out of 20 places available there are now only 3 places left). This will be held on our courts here at Mahers Lane with their Junior Coach Caleb Maxted. For details, please see - here.
If your child would like to participate please sign them up on Parent lounge through Tours and Excursions.
Surf Life Saving
Lily O'Sullivan competed in the Queensland Senior State Championships at Tugun Beach over the weekend. She had an amazing few days, walking away with 8 State medals. The highlight was her win in the U17 Ironwoman final. Lily also achieved a silver in the U17 Swim and a bronze in the U17 Board race.
Ruby Meehan and Lily with their teammate took out the U17 Swim Team, U17 Ski Relay and U19 Rescue Tube Rescue, silver in U17 Board relay and silver in U17 Taplin.
Ruby Meehan also won the U17 Ski and took out the U17 Board rescue with her teammate Charlotte Cross.


Spotlight on Lewis Koppel
Congratulations to Lewis Koppel who has forged his way back from a very long injury layoff to win the best aggregate and average for bowling in First Grade Cricket - 24 wickets at 19.54 average.
He also won The Players' Player award for First Grade and a five-wicket award where he took 5/26 against Southport.
He has completed his first season of cricket uninjured in four years and was the leading wicket-taker with the best average at our club in his first year playing First Grade on the Gold Coast.
He is currently the leading young fast bowler in First Grade by some margin. Well done, Lewis!



Damien Clucas
Head of Sport and Activities
Monday Night Netball
Round 9 on Monday, 29 March was also postponed, until further notice, due to the COVID-19 situation and so many of our girls playing in the Brisbane Carnival over the weekend.
At least some of the three matches cancelled this season will be rescheduled. Information to follow.
Round 10 is in the holidays on 12 April Please let me know if you are able or not able to play ASAP.
| | | | |
| --- | --- | --- | --- |
| Time | Team | Opposition | Court |
| 6.00pm | Golden Oldies | Glitter Bombers | TBC |
| 6.00pm | Glitter Bombers | Golden Oldies | TBC |
| 6.00pm | Red Lions | Centaur | 11 |
| 6.00pm | Gold Lions | Lions (Mixed) | 3 |
| 6.00pm | Lions (Mixed) | Gold Lions | 3 |
| 6.00pm | Blue Lions | Cudgen | 1 |
| 6.00pm | Silver Lions | Panthers | 2 |
| 7.00pm | White Lions | Terranora | 1 |
Please be at the courts in time to warm-up and sign on.


Saturday Netball
Coaching and Managing
Well done all of the "coaches" who attended the Nicole Cusack Coaching course on Saturday: Samantha McGilligan, Deb Arghyros, Amanda Bennett, Carly Griffiths, Joelle Bruhn, Ruby Sullivan, Ebony Richards, Giselle Smith, Abby Pirotta, Sienna Phelps and Lily Hodges. How much did we learn? And well done Zahli (Bruhn) who held her own with the Rep girls she worked with!



Thanks in advance to all of the coaches and managers who are working with our 16 teams this season.

Teams
The Saturday teams are almost finalised ready for a start to the Tweed Competition on May 1. All parents will receive an email in the next two weeks regarding their teammates, managers and coaches.

Netball Centre of Excellence
We are really excited to have just entered teams for Term 2 competitions: The NSW Cup for Years 5 - 6, 7 - 8 and 9 - 10 boys and girls; The Fast5 mixed competition for Years 11 and 12 and the NRCC Netball Championships for the girls' teams.
The first of these competitions are on April 29 with 5 teams entered in the Years 7 - 10 NSW Cup Round 1 at Mullumbimby. The following day we have 3 teams competing in the Stage 6 Fast5 Championships at Ballina with Round 1 of the Premier League that evening and the Tweed League starting on Saturday! Lindisfarne are hosting the NRCC Netball Carnival at Arkinstall Park on May 4.
More details to follow.
Tahlia Evans trialled for the Queensland State team last weekend. No news is good news. Fingers crossed!
Many of our Lindisfarne representative players played at the Metro Brisbane Carnival on the weekend. It was the first actual weekend carnival for many of the girls (let's hope it is not the last!) and the junior teams were both runners up.
Well done to all of you!
The photos below are of Lara Marshall and Jessica Irving: Jessica with her team and Lara with her teammates and Assistant Coach Ruby Sullivan.
Lindisfarne Netball Club Parent Support Group
Not all of the committee could attend the meeting on March 30th due to COVID, but those who did discussed many ways of supporting the Netball Club at Lindisfarne including:
Fundraising and Duty Days at Tweed and at competitions Lindisfarne are hosting
What the money raised will be used for
Team bonding activities for the older teams
Trips to watch the Firebirds and Tweed Premier League teams.
If you would like to have a say or think you could help in anyway, please contact President Narelle Hodges

Firebirds Clinic

It is time to register (here) for the The Queensland Firebirds Holiday Clinics being held at Nissan Arena this April.
Players aged 11-14 years will be coached by Netball Queensland's expert coaches, along with some members of the Queensland Firebirds team. Attendees will spend the clinic working on netball skills and drills, court work, tips and tricks from the Birdies and a variety of other exciting activities.
These April Firebirds Holiday Clinics include a secret giveaway and, for the first time, an exclusive 'Future Firebirds Membership'. This special package will provide attendees with the following:
Firebirds lanyard

Personal member card

Firebirds branded pin

$30 Firebirds merchandise voucher to spend

Pre-sale access to future clinics

Exclusive merchandise offers

Pre-sale access to Queensland Firebirds games
* This specific package is only available for the April clinics so get in quick!
I wish I was young enough to join!
If you have any questions re: netball, please do not hesitate to email me.
I'm here if you need!
Have a pappy Easter!
Gay Maynard
Teacher in Charge of Netball
Library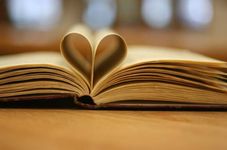 Uniform Shop
Easter Holiday Trading Hours
OOSHC
OOSHC Autumn Vacation Care 2021
Careers and Vocational Education & Training (VET)
Upcoming Events
Loading events...
View full calendar