2021 Term 1 Week 08
19 Mar 2021
This Week Overview
Upcoming Events
Loading events...
From the Principal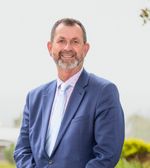 From the Deputy Principal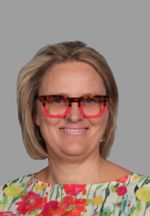 Dear Parents and Guardians,
It was an important week for Lindisfarne as we celebrated Australia's cultural diversity with Harmony Week — an annual event celebrating inclusiveness, respect and a sense of belonging for everyone.
Australia is one of the most successful and vibrant multicultural countries in the world — from the oldest continuous culture of our First Nations people to the cultures of our newest arrivals from around the world.
Since 1945, more than 7.5 million people have migrated to Australia. And in 2021, we identify with over 300 ancestries with nearly half (49 per cent) of Australians born overseas or have at least one parent who was.
As Mahatma Gandhi said, "A nation's culture resides in the hearts and soul of its people."
At Lindisfarne, we believe it's important to celebrate our diversity as an integrated multicultural Australia is an integral part of our national identity. We did so by sharing stories and participating in activities and discussion to raise awareness and gain some perspective into other Australian's lives.
Today, we culminated the week by splashing the Harmony Week colour, orange, around as much as possible. Orange signifies social communication and meaningful conversations. It also relates to the freedom of ideas and encouragement of mutual respect.



We continued the orange theme with an orange-coloured mufti day today which served two purposes — firstly, a tribute to Harmony Week; and, secondly, as a way for our school (P-12) to unite and say "Bullying. No Way!" in support of the National Day of Action against Bullying and Violence.

Bullying is never okay and has no place at Lindisfarne.
Over the past few weeks, we have flipped the conversations from bullying and victimisation to talking about creating a culture of kindness and nurturing meaningful friendships. It was wonderful to see the whole school get behind today's Bullying. No Way! initiatives and take a stand together.
On Wednesday, our Early Learning Centre families had the opportunity to enjoy morning tea hosted by our Parents and Friends Association.



Steve Cornell and Shahn Williams from our P&F spoke of the importance of being an active member of our Lindisfarne community. That message is so important as we are a community in every sense of the word. As our families gathered to get to know each other a little better, it was a reminder not to take the simple opportunities to gather for granted. So please take some time this weekend to think about your local community and how you can be an active member.

Kind regards,
Charlotte Lush
Deputy Principal
Chaplaincy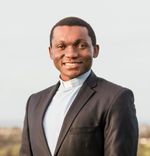 Parents and Friends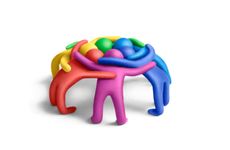 ParentEd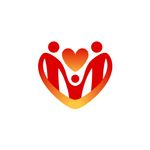 Wellbeing Team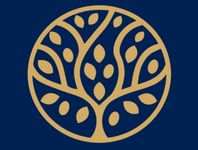 Student Voice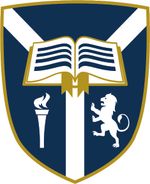 FunFest
Your P&F committee has spent the last few months laying the groundwork for this year's FunFest under high levels of COVID-induced uncertainty. Nonetheless, as we approach the end of Term 1 (already!), things are definitely looking up and we have increasing levels of confidence that we will be able to proceed. For those new to the school, this is an event that is held every two years and it represents a wonderful opportunity for the School community to come together. Given that this is likely to be one of the first opportunities that we have been afforded since the start of the pandemic to gather in large numbers, we are hoping for a fantastic turnout. As this is a P&F event, we will soon be looking for volunteers to assist on the day in various capacities. Additionally, if you or other families that you know have businesses that would like to support FunFest through donations of prizes or sponsorship, please contact me on 0497 145 834.

A link to the sponsorship prospectus for 2021 is provided here.
Steve Cornell
Vice President P&F
Whole School News
Tom Campbell

I have had a broad experience in education, and I am pleased to be working at Lindisfarne Anglican Grammar School.

My journey in education started in Costa Rica, where I worked as an Outward-Bound Instructor. As a young man, this experience influenced me greatly as it challenged me both physically and emotionally and shaped me as a man. I returned from Costa Rica and worked for Surfing Australia for three years as their business development manager where I assisted, running events, surf schools, and coaching. Having a love for the outdoors, I saw an opportunity to open a surf school in Kingscliff in 2004.
In 2006 I got married and in 2007 returned to university to become a teacher. I worked for 11 years at the Australian Industry Trade College at Robina, where I taught business and IT to aspiring tradespeople.
I believe teaching is all about relationships. Forming positive professional relationships with students is crucial as it promotes engagement and achievement. Positive relationships also help foster belonging and aid in the development of self-efficacy, which is a belief that you have influence and can achieve. Happy students learn.
Thanks.
Thomas Campbell
Secondary Teacher

Jacqui O'Sullivan

I have had the pleasure of working at Lindisfarne for the past nine months as a teacher in Learning Enrichment. I graduated teaching as a mature age student in mid-2019 and previously taught casually at local catholic and public schools in the Tweed area. I am currently studying for my Master's Degree in Inclusion and Diversity to further enhance my knowledge and skills within Learning Enrichment. I find it very satisfying working in this area and catering for the diverse needs of so many learners.

I am a busy mother of four beautiful children, ranging in ages between five years old and 16 years old.
Prior to teaching I worked in the airline industry and owned my own children's clothing label. My family and I lived in Bali in 2010/2011 with my business partner and her family for 18 months where we designed and manufactured clothes ready for wholesale.
I am looking forward to continuing my teaching journey here at Lindisfarne, in what is a truly inclusive and supportive school.
Jacqueline O'Sullivan
Learning Enrichment Teacher
#choosetochallenge
It was an extra special International Women's Day for me this year — I was invited to be part of the Mahers Lane speaking panel. It was both humbling and an honour to join such intelligent women on stage to talk to our future generation of leaders.
Mrs Cornell asked, as a final question, "what are our final words of encouragement for our audience?" and I shared the following story:
Many of my students and colleagues know that I'm a reformer pilates addict — often attending four to five classes a week. The wonderful Jenna (who also happens to be the owner of Studio Pilates, Palm Beach) is often in class with me. She is strong and her technique is perfection so naturally, there's a little bit of comparison that creeps into my internal dialogue… she's stronger than me, fitter than me, can do more reps than me… You know the kind of conversation. However, her skill has always inspired me to work a little bit harder to be even more committed to my workouts.
Recently, a new pilates student, after her second or third class, said that it was really helpful to work out next to me. I was a little surprised and asked why that was. She said that she's looking forward to getting stronger so she can be more like me. And, it dawned on me… I was someone's Jenna. Through my own efforts to be my personal best, I was motivating others to be aspirational in their goals too.


Pictured above: Jenna Drummond, owner Studio Pilates, Palm Beach with Kylie Wharton.

So, my message to our young women was simply to "Be a Jenna". Be your best so that others around you can be their best too. Whilst we're always looking forward, we need to be our best because you never know who is behind and looking up to you. Choose to challenge.
Kylie Wharton Teacher
Harmony Week and National Day of Action against Bullying and Violence
Week 8 has seen our Lindisfarne students and staff celebrate Harmony Week and come together to take a stance against bullying for the National Day of Action against Bullying and Violence. Serendipitously, the themes of acceptance, tolerance and perspective, resonated throughout the week.
On Monday morning, we were fortunate to have Uncle Victor and Uncle Victor Slockee and Gary Kofoa from the Bundjalung People open Harmony Week for us by playing the didgeridoo and sharing the Welcome to Country with our students as they moved to Homerooms and Tutor Groups.



Once there, Principal Stuart Marquardt streamed an address to all classes about the significance of this week.

The 2021 theme for Harmony Week is 'Everyone Belongs'. This is an important message not only within our school but also within our greater community and is one that should be lived every day.
Our International Captains, Erin Boyd and Henry Vu, spoke to all subschools highlighting how privileged we are to live harmoniously in Australia and how the diverse cultures, customs and religions of our multicultural society should be valued, respected and celebrated.
While our School Captains, Tori Marchiori and Sam Cox shared valued and thoughtful messages with the Junior, Middle and Senior schools about being inclusive, kind and standing up to and speaking out against bullying behaviours.
Seeing the School dressed in orange was a wonderful show of support for both of these essential events.


(Click "Expand Article" below to view more photos).

Harmony Week concludes on Sunday. If you would like to be involved in community events, please follow the link provided to find an event near you.
Harmony Week - Australian Government
If you would like further information about the National Day of Action against Violence and Bullying, please follow the link below.
Cathy Cox
Director of Languages

A message from our International Prefect
Australia is a vibrant and multicultural country — from the oldest continuous culture of our first Australians to the cultures of our newest arrivals from around the world.
Our cultural diversity is one of our greatest strengths and is at the heart of who we are. It makes Australia a great place to live.
An integrated multicultural Australia is an integral part of our national identity. All people who migrate to Australia bring with them some of their own cultural and religious traditions, as well as taking on many new traditions. Collectively, these traditions have enriched our nation.
We know that Harmony Week explores and celebrates Australia's cultural diversity through inclusiveness, respect and a sense of belonging for all. For us, In Australia, this brings unparalleled opportunity as we are one of the world's most successful multicultural societies.
Harmony Week highlights for us, how privileged we are to live harmoniously, in Australia. It is essential that we ensure everyone from different backgrounds are made to feel equal and involved, and are treated with fairness and respect, even when people may look or dress differently to you.
Learning more about the cultures and customs of those around you will help you to better understand these differences. Remember, differences are not a bad thing. They are what make us unique and special. Harmony Week is a time to celebrate and learn more about the things that make us different.
Harmony Week is also important because not only does it celebrate inclusiveness, cultural diversity and belonging in our multicultural nation, it can also educate others about other cultures that may not be known to them. It is a reminder that ALL cultures, religions and races should be valued, respected and celebrated.
Although Harmony Week is an official event during this time, the themes highlighted should be celebrated every day. No matter where you come from, we all live as one. Respect and understanding are vital to making the steps towards the elimination of discrimination of any kind. Putting the effort into understanding another person's culture and beliefs is a way of creating connections and relationships by showing acceptance.
Happy Harmony Week everyone!
Henry Vu
International Prefect
A message from our School Captain
The end of Harmony Week coincides with the National Day of Action Against Bullying and Violence, this Friday. Both of these important events look at the themes of acceptance, tolerance and perspective and what these mean to you.
For me, acceptance comes first from open-mindedness and understanding. This might mean we have an open mind about how and why people do things. It means being able or willing to accept, or being inclined to regard something or someone with acceptance rather than with hostility or fear.
Tolerance for me is paramount in everyday life. Not everything is going to be the way you want it, and not everyone is going to do the same things as you in the same way you do them. These differences don't make either way right or wrong, they are just different, And this should be celebrated.
Perspective. Perspective for me is the most critical of these three words. Being able to see things from someone else's view. To think about what it feels like to be in their shoes, to have to endure what they do every single day. I believe that a whole lot of bullying would cease to exist if we all exercised a little more perspective.
That joke you make about someone or that name you call them. You don't know if that's the one thing in the world they are most insecure about or the thing that makes them feel the smallest. You don't know if that's the 1st time they've heard that today, or the 3rd time, or the 10th, or the 100th. You don't know how many times that's happened this week, or this month, or this term. You don't know if that person, who has been bullied all day, has to go home only for it to continue.
The reality is, no one knows the true impact of when we put others down. And this is why perspective is so important. So, next time you go to make that joke or say something hurtful, think about what impact that could have and ask yourself, is it really worth it?
Sam Cox
School Captain 2021
Positive Parenting Online Seminar
A game-changing online course delivered by Glen Gerreyn for parents of children aged 5-18.



Parenting is one of the toughest jobs in the world! And, sometimes, we all need a little help to figure out if we're doing it right.
As a father of four, The HopeFull Institute's Glen Gerreyn understands first-hand the many challenges of parenting. He also knows how rewarding it is to witness your children grow up feeling loved, assured and close to their parents.
Glen has been delivering this program for the last ten years to help parents of primary school and teenage children to improve communication, help them find their purpose and ensure 'home' is a place their children are always happy to come back to. For the last decade, he has presented it to hundreds of live audiences and has regularly updated it in accordance with the latest parenting research.
To access this highly beneficial online seminar for the special price of $15 (usually $45), please go to https://www.thehopefullinstitute.com/course/positive-parenting/.
Glen has presented to the young men of Lindisfarne in previous years as a part of International Men's Day and has had a remarkable impact with his engaging, relevant and inspiring stories and lessons.
What you will learn:

Jam-packed with information and insights, this seminar is designed to be easy to understand and to share ideas that are easy to apply at home.
How to help your child find their vision for themselves and their future
The rules of encouragement and how to give the right kind of praise
How to be where you are and the art of mindfulness.
Teaching your children how to fail without losing hope
How to say you're sorry without losing your child's respect
Making your home a refuge, not a place of constant conflict
Curriculum
The National Assessment Program – Literacy and Numeracy (NAPLAN) is a point in time assessment of literacy and numeracy skills that are essential for every child to progress through school and life. Students in Years 3, 5, 7 and 9 participate in the annual NAPLAN tests in writing, reading, conventions of language (spelling, grammar and punctuation) and numeracy.
Lindisfarne will be participating in NAPLAN Online between 11 and 21 May 2021.
In preparation for NAPLAN Online, Lindisfarne will be participating in practice tests next week. The practice test is a trial-run and key preparation activity for NAPLAN Online in May. It is not an assessment of student ability and the tests will not be marked.
Excessive preparation for NAPLAN Online is not recommended. Students can use the public demonstration site (https://www.nap.edu.au/online-assessment/public-demonstration-site) to familiarise themselves with the types of questions and tools available in the NAPLAN Online tests.
Students do not need to be able to touch type to complete NAPLAN Online as the tests are not about keyboard skills (just as the paper test is not about handwriting skills).
Further information about the tests are available in the information flyers linked below.
If you have any questions about NAPLAN Online, please contact me at cjeffries@lindisfarne.nsw.edu.au.

Practice Test schedule
Year 9 Writing Wednesday Period 1 Wednesday, 24 March
Year 5 and 7 Writing Period 2 Thursday, 25 March
Year 3,7,9 Omnibus test Period 4 (11.30am) Thursday, 25 March
Students will need headphones and the device to be fully charged.
Caroline Jeffries
Dean of Studies
Junior School
It was bug central last week in Year 1! Linking in with our Schoolyard Safari Science Unit, the wonderful Debbie from BugsEd bought a bunch of her creepy crawly friends to both enthrall and educate us.
We got up close and personal with Marge the Titan Stick insect, Jess the Burrowing Cockroach and Elsa, the Goliath stick insect as we learned about their diet, habitats, life cycles, anatomy, threats and special features to ensure their survival.



Incursions such as BugsEd quite literally bring our teaching and learning to life!

Kathryn Leary
Year 1 Teacher
Click 'Expand Article' below to view more photos.
Green Team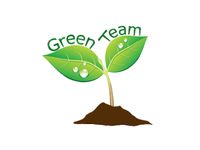 Stephanie Alexander Kitchen Garden
Middle School
Camps, performances, Capture the Flag and assessments. These have been just some of the recent happenings in our Middle School.
The Year 7 Mateship Camp went ahead this year with the team at Thunderbird Park providing us all with some fantastic activities and opportunities to get to know each other and ourselves. Mud Challenges, High Ropes, waterfall swims, creek rambles and laser skirmish brought the Homerooms together through fun, challenge and teamwork. This continues to be a Term 1 highlight and a wonderful part of the transition program for our Year 7 students, new and continuing alike. Special thanks to Mrs McDowell for her efforts in organising such a fun experience for our students and to our wonderful teachers who joined in with their classes too.
A huge thank you also goes to the Year 8 students who recently organised and facilitated an amazing game of Capture the Flag for Stage 3. The number of red faces on exhausted students after that lunchtime activity is a testament to the leadership and engagement from our Year 8 students. We'll be keeping an eye out for more opportunities for organised games and activities in the future.
This week, as you will have noted is Harmony Week. A number of resources and activities were carried out by students during Homeroom and Pastoral Care sessions as we celebrated and learnt about cultural diversity in our school community. The Middle School was a sea of orange as we assembled on Friday to recognise the National Day of Action Against Bullying and Violence. Special thanks must go to our School leaders Sam Cox (Captain) and Neave Butler (Vice-Captain) for their words and guidance and International Prefects Henry Vu and Erin Boyd for sharing their perspectives on Harmony Day.
Hayden Brown Elected Middle School Captain will step away from that role as he directs his focus and attention into other areas of leadership in our school. Hayden will continue his work on the Sustainability Committee and will be developing a brand new student-led Middle School Elective for Semester 2. I can't wait to see what exciting opportunity will be provided for students! Stepping up into the role of Middle School Captain is River Robinson. Zephyr Togo will assume the role of Middle School Vice-Captain and Cullen Grainger will take over as Cuthbert House Captain in the Middle School. Congratulations to these three students who have very willingly stepped into these highly important roles.
It's all business in the classroom at this time of term with a number of subjects approaching or already deep into their assessments. Organisation, preparation and asking for help if needed will allow students to balance their school work with other commitments and get the most out of their time. It's a great time to remind students and families of the many homework and subject-specific help opportunities provided throughout the week(s) at Lindisfarne.
Keep up the good work as we push through the few remaining weeks before the Easter break.
Jeremy Godden
Head of Middle School

Next week, our Year 5 and 6 students will be taking part in the Prime Minister's Spelling Bee challenge. This is a fun way for the students to put their learning of spelling into practice.

Students taking part in the Spelling Bee will be given 30 random words. They have 25 seconds to spell each word. Students may not be familiar with all the words they are asked to spell. However, exposing students to new words and their definitions will help expand their vocabularies and encourage them to continue reading.
Parents, please make sure you have returned the permission form if you are wanting your child to participate. The permission form was emailed or sent home with your child's class teacher.
Kylie Thompson
Year 6 Coordinator
School Psychology / Counsellor
Business, Entrepreneurship and Enterprise
English
English Assessment in Years 7 to 10
C is Not a Dirty Grade
Assessment and Grades
As we approach the end of our first term many students will be receiving and/or working on their first assessment tasks for the year. This is a timely opportunity for me to share the marking and assessment philosophy of the English Department, which works in conjunction with the academic portfolio of Lindisfarne. Hopefully, this helps you to have context around our assessment and reporting, particularly in relation to Years 7 to 10.
The English Philosophy
In essence, our focus is on growth and skills. Not marks and percentages. We want students to feel confident and prepared for tasks but we also want them to see these tasks as an opportunity to grow. This means students should not expect to excel in every task they complete. Having a growth mindset is about facing challenges and applying feedback to assist in skill progression relative to individual performance. This is crucial to maximising growth in the HSC and avoiding "burn-out". We, therefore, encourage drafting, peer collaboration and different voices in the feedback process. We treat assessment tasks as a learning opportunity.
Achievement Standards
Like all subjects, we assess student performance against "achievement standards" set out by NESA. (A copy of the standards for Years 7 to 10 English can be accessed here: NESA Performance Descriptors.) These standards help us to establish where your child is at in terms of skills and processes. We use a combination of work samples, assessment tasks and teacher-observations to align student achievement. These standards are categorised by grades. We use marks to guide our allocation of grades but grades are not fixed nor do they equate to "intelligence".
What Grades Really Mean
More importantly, I wanted to take this opportunity to correct the misperception that students should be getting an A as an indicator of success. The HSC (which is our endpoint) operates in Achievement Bands – 6 being at the top, 1 being at the bottom. The most common performance band in the state for English is Band 4. That is roughly the equivalent to a C in Achievement Standards. At Lindisfarne, we operate above the state average in English, meaning our HSC results have reflected more students accessing Band 5 and 6. This is our legacy and we hope to continue to push for this. However, getting to a Band 5 (B grade) or Band 6 (A grade) takes time, growth and maturity. Many students will not reach this point until their final years. It is common for students in Years 7 to 10 to be achieving at a C level. Think of some synonyms you could use for C — Competent, Common, Consistent. Sometimes students will fluctuate between Bands/Grades depending on the nature of the task. The most important thing to remember is that whilst we strive for A's and B's these grades are above average.
What Can You Do?
The best thing you can do as a parent to support your child is to encourage them to do their best and see Assessment Tasks as an opportunity for feedback. Advise them to talk with their teacher before, during and after tasks. Discourage them from calculating percentages and equating marks to ability.
Remember, my door is always open and I am only a phone call away — reach out if you want further clarification about this or strategies to support your child through their English assessments.
Kylie Rossington
Director of English
This week's book review is brought to you by Ms Julia Treacy. Ms Treacy joined the English Faculty last year, relocating from the "Shire" in Sydney, choosing to settle in Murwillumbah with her husband and two daughters. Ms Treacy brings a strong academic background to her teaching, having experience in Sydney schools and graduating from a selective high school herself. She is passionate about reading and film, bringing great recommendations to the table. Her book of choice is called Moonwalking with Einstein by Joshua Foer.
We hope you enjoy it.
Kylie Rossington
Director of English
Debating and Public Speaking
Performing Arts
In addition to regular classes, Lindisfarne has specialist teachers who offer private tuition in Speech and Drama, Piano/Keyboard, Strings, Brass, Woodwind, Percussion and Vocal.
For students continuing with private tuition, it is assumed that lessons are continuing from term to term, for the year unless written notification is submitted to the Performing Arts Administration Assistant by the close of business on Monday of the last week of term otherwise the following term's fees will be charged.

For those interested in enrolling for private studio lessons for Term 2, please contact Performing Arts or complete the application forms on the school website or on Parent Lounge.
Todd Hardy
Director of Performing Arts
Germinate Records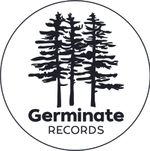 PDHPE
Although World Kindness Day is not until 13 November, in support of Harmony Week and the National Day of Action against Bullying and Violence, we have looked at "Being Kind" in PDHPE lessons.
Kindness is truly a virtue. Acts of kindness do not need to be a grand gesture. You don't need to build a school with your savings or donate your organs to a stranger. It can be asking how your friend is doing, thanking your bus driver, paying a compliment or holding the door open.
So, maybe starting today, we can all strive to commit small acts of kindness to our friends, family, and even strangers. Perhaps you can adopt your favourite quote and have it as your mantra?
It is hoped that the following sayings will inspire some compassion and care on a daily basis.
"Be somebody who makes everybody feel like a somebody."
"Kindness costs nothing, yet it is the most precious gift." - Katrina Mayer
"Be the reason someone smiles today."
"A candle loses nothing by lighting another candle." - James Keller
"A little spark of kindness can put a colossal burst of sunshine into someone's day."
"People will forget what you said; people will forget what you did, but people will never forget how you made them feel." - Maya Angelou
"Throw kindness around like confetti."
"Carry out a random act of kindness, with no expectation of reward, safe in the knowledge that one day someone might do the same for you." - Princess Diana
"If you have to choose between being kind and being right, choose being kind and you will always be right."
"Kind words can be short and easy to speak, but their echoes are truly endless." - Mother Teresa
The PDHPE Faculty

Photography and Digital Media
Science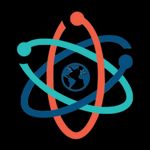 Choices
Every day, we are presented with choices. Some of them are trivial (should I have toast or cereal for breakfast?), some of them potentially life-changing (should I have a go at Chemistry in Year 11?) and others present us with ethical dilemmas (should I use products that are genetically modified?). Our Year 10 students are introduced to genetic modification and its attendant social, economic and ethical impacts while our Year 12 Biology students study the subject in greater depth.



Let's say that you decide to be a vegetarian for the combination of the environmental and health benefits that foregoing meat provides. However, you are conscious of the need to maintain your protein intake so you replace meat with tofu in your cooking. Tofu is made from soybeans and practically all soybeans are now genetically engineered. The ones that are not are blended with the ones that are and an absence of labelling means you can't tell the difference anyway. Your diet becomes a tacit endorsement of genetically modified food. Similarly, if you include cheese in your vegetarian diet you either have to reconcile the fact that young calves have to be slaughtered to obtain the rennet used to produce the cheese curd or accept that the more commonly used form of rennet is a genetically engineered enzyme.

Some people choose to avoid animal products entirely and pursue a vegan lifestyle. This becomes tricky. A true vegan would avoid shoes made out of leather which means that he/she would likely wind up wearing polyurethane to protect his/her feet which is a petrochemical product and virtually impossible to recycle or decompose. This leads to long term environmental problems which are becoming increasingly apparent.
Sometimes it is not easy to determine whether the choices we make are ethical. A cotton T-shirt is almost certain to contain genetically engineered cotton but this means that it has been produced without the need for powerful pesticides that would be necessary to grow traditional cotton. We will have to move away from fossil fuels eventually and genetically engineered plants like safflower are already producing the oils that can serve as the chemical feedstock to replace petroleum in the plastics industry.
We all make choices every day but very few people invest the time and effort required to make informed choices. That is what Science is all about, empowering our students with information to understand the choices they make. If you have a student in Year 10 or Year 12 Biology, ask them to explain genetic engineering and some of the potential benefits for medicine and world nutrition that it offers. Maybe your son/daughter could then lead a discussion about the ethical issues surrounding this technology.
Have a wonderful week in Science, good luck on your assessment tasks and spend some time thinking about the everyday choices you make.
Hamish Inksetter
Science Coordinator
Technology and Applied Studies
Round Square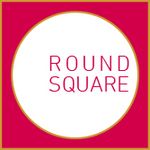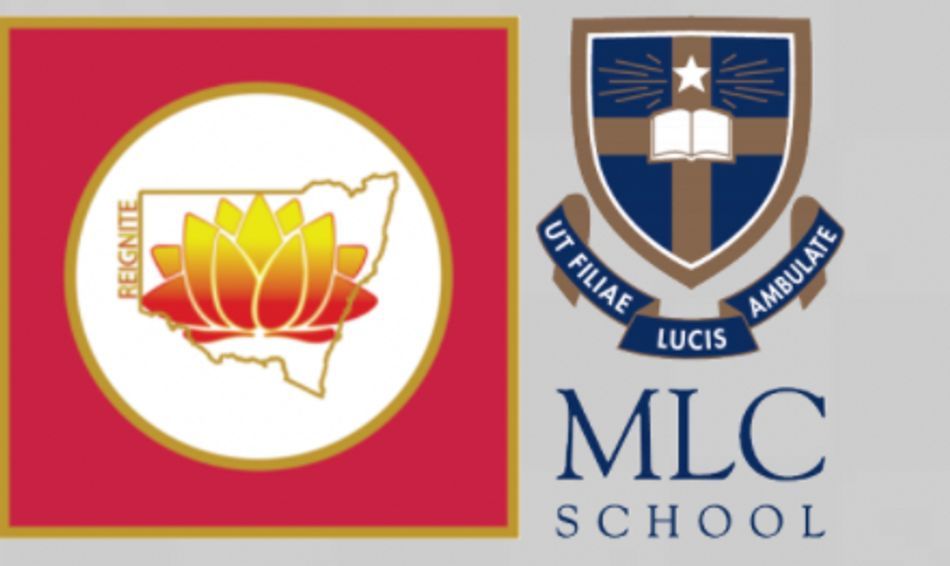 This is the inaugural NSW / ACT Round Square Cluster Mini-Conference of 2021, hosted by MLC School, Burwood, Sydney.

It runs from Friday, 21 May to Sunday, 23 May, and is open to students in Years 9 and 10.
"Join us as we gather for the first time as the NSW/ACT Cluster and welcome a number of new schools at a Round Square Conference.
The conference theme is Reignite the Flame which will be explored over the three days we spend together, exploring the spirits associated with Service, Collaboration and Adventure."
Below are three of the activities taking place over the weekend.
SERVICE:

One in every eight primary school children (age 5 to 11) are going to school without food to fuel their growing bodies and brains. Eat Up's mission is to provide lunch to some of the most vulnerable children in our community, to help children take advantage of learning opportunities, succeed in education and break the poverty cycle.




COLLABORATION:

Reignite our sense of community as you collaborate with your peers. Take the opportunity to leave your mark and explore your creative side. Through a group art project, we can demonstrate the many ways we can embody the Round Square IDEALS.

ADVENTURE:

Embrace the Spirt of Adventure as we explore Sydney's coastline on the Coogee to Bondi walk.
An Expression of Interest was emailed to all students in Year 9 and 10.
Please return these, preferably by email, to Mr Lush by Monday, 22 March.
Mike Lush
Round Square Coordinator
Sustainability
As part of our sustainability initiatives at Lindisfarne, we recently launched our completed Solar project at the Junior School Campus. School Sustainability Assistant Patrick Brabant, Sustainability Prefect Kelly Chen, Junior School Green Team members Chloe Manwarring (Year 3) and Hudson Engelmann (Year 3) along with Principal Stuart Marquardt and other key staff were onsite for switching on of the DC Solar array.



Provisioned and installed by Jared Mosely and his team from Modergy who worked tirelessly in evenings and on weekends to ensure the safety of our students and cause the least amount of disruption possible, the 99.9kW system will provide enough power to cover typical daily usage for the entire campus. On weekends, the excess usage will be exported to the grid. The School will realise significant financial savings from the solar installation but, most importantly, it will be contributing to reducing greenhouse gas emissions through the use of sustainable energy.
This is a great milestone for the School as it is the first of many large solar projects across all of our sites and adds to the many sustainability initiatives we already have in place.
Our systems were carefully selected to ensure students can access the data provided by the inverters and micro-inverters to study how solar energy works. We will be building dashboards and datasets for students to access our data on all sites, and allow discussions to happen in classes with real-life data.
Work soon begins on the larger 320kW system at the Middle and Senior School Campus, and the off-grid system at the Lindisfarne Boathouse in Kingscliff.
Gavin Kennedy
Director of Information Services, Infrastructure and Facilities
Recycling Spotlight: Coffee Pods
It comes as a surprise for many people that 3 million coffee pods get sent to landfill daily in Australia. That is a lot of waste! At Lindisfarne, we are doing our part to help reduce this by recycling all coffee pods that are used across both our campuses by staff. Since we started last year, we have sent off well over 2,680 coffee pods for recycling. This year we have expanded our coffee pod recycling efforts through the installation of our recycling hubs.
We encourage all members of our Lindisfarne community to bring in their used coffee pods and drop them off for recycling at our recycling hubs.
Our recycling hubs accept a number of different coffee pod brands including Nespresso, L'OR, Moccona and illy pods. These pods are sent to specialist recycling facilities where their aluminium is separated for recycling and their coffee grounds are composted. So, help us divert thousands of coffee pods from landfill by dropping off your used pods at our recycling hubs which can be found in the assembly area at our Junior School Campus and at the Chapel at our Middle and Senior School Campus.

If you have any questions regarding our recycling hubs, please feel free to email me at patrick.brabant@lindisfarne.nsw.edu.au.
Patrick Brabant
School Assistance — Sustainability


Lindisfarne Recording Studio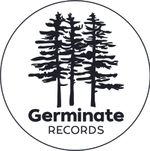 Co-curricular and Extra-curricular
Sport
Total Football Academy Easter Camp
Cross Country
Lindisfarne's next major sporting event will be the 2021 Cross Country which will be held at the Middle and Senior School Campus at Mahers Lane on Thursday, 1 April. Please visit this link for full details.
Please note, this event is not compulsory for Years 5 to 12. Students will come off class 30 minutes before their scheduled race time and sign in to the registration tent on the top oval. After their races, students will return to their classes.
Our Year 3 and 4 Junior School students will all be making the trip up to Mahers Lane for the Cross Country race. All transport and broader logistics will be communicated from the teaching staff at the Junior School Campus and all students will be travelling via bus together.
As per the document linked above, parents and spectators are invited to attend, albeit with COVID-19 restrictions.
Given the current weather conditions and the likelihood of further rain prior to the event, it is recommended that participating students bring with them extra shoes and socks to change into at the conclusion of their race.
Swimming
NSWCIS Primary results are filtering through, with any placegetters earning the right to make the coveted State Championships event in Sydney - NSW PSSA. We have been sent a few highly commendable results:
Jack Sewell came 2nd in the U8 50m Boys Freestyle final. He swam a Personal Best and smashed through the 40-second barrier with a 39.96.



Kaimana Lowien-Britt came 2nd in the U12/13 Girls 50m Butterfly. She also swam a Personal Best of 32.68. She will also represent the CIS team and Lindisfarne at the PSSA State Championships in 2 weeks time.
We love a good relay story and our Primary Girls U11-13 team, consisting of Eira-Grace McGilligan, Kaimana Lowien-Britt, Skye Campbell and Matilda Daniel, didn't disappoint. They qualified 6th through the heats and made the final, and finished a highly commendable 6th in the final. They smashed the NCIS record and had a 2.5-second personal best. Well done, girls.


Pictured above: Eira- Grace Mc Gilligan, Kaimana Lowien-Britt, Skye Campbell, Matilda Daniel and Isabelle Daniel.

Thanks to all the team for competing and representing Lindisfarne and NCIS with pride.
Skye Campbell
Jack Cross
Matilda Daniel
Isabelle Daniel
Riley Johnston
Finn Jones
Kaimana Lowien-Britt
Eira Grace McGilligan
Jack Sewell
Ned Simmonds
Koa Stotz
Hunter Whitrod

Integrated Sport
Our nominations window will open for our Term 2 integrated sports program on Saturday, 27 March. We will send further information early next week via email.
Years 7 to 10: Thursday Sport Dates (7 weeks):
22 April, 29 April, 6 May, 13 May, 20 May, (27 May camp week Years 7 to 11), 3 June and 10 June, (17 June ATHLETICS carnival).
Years 5 and 6: Term 2 Sport Dates (9 weeks):
23 April, 30 April, 7 May, 14 May, 21 May, 28 May , 4 June, 11 June and 18 June.
Extracurricular Sport
We are currently taking registrations for the following sports to represent Lindisfarne in competitions:
Volleyball - NRCC girls Volleyball
Years 7 and 8 - girls

Years 9 and 10 - girls
Futsal- Gold Coast School Titles
Years 5 and 6- boys

Years 7 to 12 - girls
Touch Football - NCIS Touch Football
Years 5 and 6 - boys and girls

Years 7 and 8 - boys and girls

Years 9 and 10 - boys and girls
Rugby 7s Girls - Miami Girls' Rugby 7s Tournament
Under 13s - girls

Under 15s - girls

Under 18s - girls
Rugby League Boys - NRCC Rugby League
Year 7 and 8 - boys

Year 9 and 10 -boys
Here is a video guide as to how to enrol for any of the extracurricular activities you hear in homeroom — for either teams or Individual entries.
The students that register through this process will appear on our rolls for further information via email. Most of these sports will be training this week:
These sports are up and running so, if you're interested, please join with haste.

Spotlight on Anthony Kershler
Our wonderful cricket coach, Anthony Kershler, yesterday received news that he has been accepted into the Level 3 Coaching Course through Cricket Australia.
This is a high-performance coaching program and is a nationally recognised coaching course. It provides the foundation for any coach the highest level accreditation for cricket coaches in Australia.
The personalised program is limited to 16 coaches from within Australia and will provide opportunities to learn and develop both professionally and personally, allowing them to become effective high-performance coaches.
We are very fortunate to have Anthony working within our school. Well done, Anthony, and good luck in your course.


Spotlight on Gabriella Hill
Well done to one of our skills Race Walkers - Gabriella Hill for her result on the weekend at the Queensland Athletics Championships. She won the Gold medal in the U20 10000m Race Walk in 54:37.
Best wishes as she heads to the Australian championships in Sydney in April.


Spotlight on Lyla Williams
Lyla Williams was also at the Queensland Athletics Championships, placing 1st in the U15 Girls 3km race walk in at the time of 15.30. She also is now off to the Australian Track and Field Championships in Sydney next month to see how she stacks up against the rest of the country. Best wishes, Lyla, and good luck!
Spotlight on Jordan Nichols
Jordan Nichols sat her first SAT on Saturday as part of the process to be eligible for a college scholarship to the USA.
In addition to this we attended the presentation to the State Teams with Jordan selected for the Queensland Pathways Squad to compete for Queensland at Penrith in April.
Jordan will be competing in the Australian Championships in Tasmania next week in the Open School Girls and the U19 . She also has a U19 double and quad crew with girls from Tasmania, so it's going to be a very busy week for her. Best of luck Jordan.


Spotlight on Lily Alford
Over the weekend, Lily Alford competed at the QLD Youth Surf Life Saving State Championships. She won the Gold medals in both the Beach Sprint and Flags and is therefore the U14s 2021 QLD State Champion for both events.
She left the carnival with a total of 4 Gold and 1 Silver, with her U14s and U15s Beach Relay teams both winning Gold and the All Age Relay team winning Silver.
Well done, Lily, you had an amazing carnival.


Spotlight on Koa Stotz
Congratulations to Koa Stotz (Year 5) who received at the Gold Coast Swimming Championships on Saturday, 13 March. Koa swam a time of 1:40:40 in the 10-year-old Boys 100m Breaststroke which saw him awarded second place. Well done, Koa.



Equestrian
Lindisfarne's Interschool team proudly saddled up their gorgeous steeds with Lindisfarne saddle cloths and competed at the recent Wide Bay Regional Interschool Championships, held at Queensland State Equestrian Centre in Caboolture.
Thanks to hard work and terrific results last year, Zali Greeney (Year 7) and Arajay Park Maverick have now advanced a dressage level. Despite the increased difficulty they managed to finish Reserve Champion at this more challenging grade!
Additionally, Nicola Gee (Year 10), aboard Otway Mako, rode beautifully to come home as Medium Dressage Champion, their first championship at this quite technical level!
Both teammates intend to compete at upcoming qualifiers in both Dressage and Show classes, for the state event and we wish them healthy and happy horses for their preparations.
Kathryn Leary
Equestrian Coordinator



Football
The Kingscliff Wolvers JPL team (U16 Boys) are looking for a couple of players.
Please email Damien Clucas if you are interested.
Damien Clucas
Head of Sport and Activities


Netball
Lindisfarne Netball Club Parent Support Group
Our next meeting is on 30 March at 6.30pm in the Chapel.

Monday Night Netball
Round 8 on Monday, 15 March was postponed, until further notice, due to the wet weather.
Round 9 is on Monday, 22 March
| | | | |
| --- | --- | --- | --- |
| Time | Team | Opposition | Court |
| 6.00pm | Golden Oldies | Storm | 10 |
| 6.00pm | Lions (Mixed) | Twelvies | 3 |
| 6.00pm | Gold Lions | Jalapeno Hotties | 2 |
| 7.00pm | White Lions | Centaur Aces | 2 |
| 7.00pm | Red Lions | Blue Lions | 3 |
| 7.00pm | Blue Lions | Red Lions | 3 |
| 7.00pm | Silver Lions | Hot Shots | 11 |
| 7.00pm | Glitter Bombers | Mothership | 11 |

Please be at the courts in time to warm-up and sign on.

Saturday Netball
Selections for Saturday teams which were scheduled for Junior School players this
Tuesday, 16 March were also cancelled due to the wet weather and slippery conditions.

Umpiring
Good luck to all of the Red and Green Bib Umpires at the course to be held by Tweed Netball Association this Saturday, 20 March: Maya Fairweather, Lily Hodges, Sian McGolligan, Ella Mitchell, Sienna Phelps, Lilly Porter, Yasmin Scott and Bonnie Starling.
The C badged umpires have a course next weekend on Saturday, 27 March.
It is essential that all Umpires planning to participate in 2021's Saturday Competition attend the relevant workshop. Our C Badged umpires are Samantha Harvey, Cedar Maycock and Georgia Maynard.
Please find a pdf of the rules here and how to log on to the exam on mynetball here.
Coaching - Nicole Cusack

We have a number of coaches signed up for the Nicole Cusack Coaching course on Saturday, 20 and 27 March: Samantha McGilligan, Deb Arghyros, Amanda Bennett, Carly Griffiths, Joelle Bruhn, Brooke Magnum, Ruby Sullivan, Ebony Richards, Giselle Smith, Abby Pirotta, Tahlia Evans, Tobi Chapman, Gracie Lynch, Olivia Sweetnam, Edie Arran, Mia McKinley, Keira Daley, Eden Smith, Annie Hammond, Yasmin Scott, Poppy Burdekin, Keeley Hughes, Ella Mitchell, Sienna Phelps and Bonnie Starling.
On both days:
9am = Sign on and Introduction
9.30 - 11.30am = Coaching
11.20am - 12noon = Debrief
Please bring water and snacks and wear fitness gear and sunscreen.


Netball Centre of Excellence
Strength and conditioning training with Rory continues on Mondays during School time.
Training was cancelled on Thursday last week - same story re: the rain!.
The girls worked on their "season campaigns". They were asked: What are your team values? What are your team goals? and How are you going to achieve these goals?
From this brainstorming session, the girls then wrote their own contract which they all agreed to sign!
See below some of the off-the-court work.

If you have any questions re: netball, please do not hesitate to email me.

"I'm here if you need!"
Gay Maynard
Teacher in Charge of Netball
Library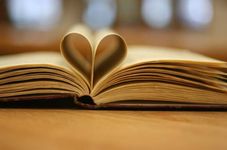 OOSHC
Vacation Care - Autumn 2021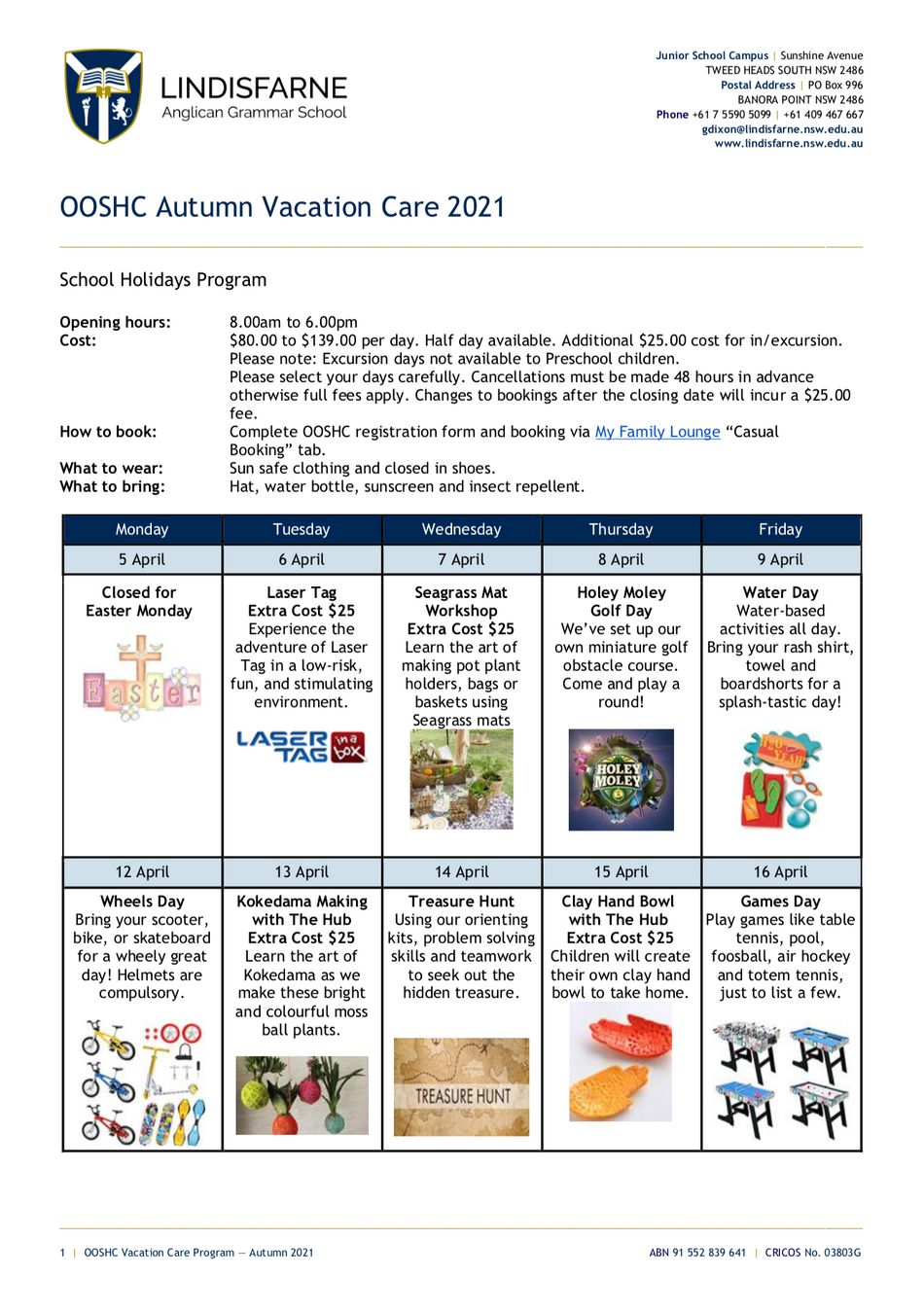 Careers and Vocational Education & Training (VET)
Upcoming Events
Loading events...
View full calendar