2021 Term 2 Week 4
14 May 2021
This Week Overview
Upcoming Events
Loading events...
From the Principal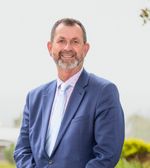 Last week I shared with you information about our Code of Conduct - Parents. I thought I'd include this in the newsletter again this week so everyone has a chance to access this important update and information.
At Lindisfarne Anglican Grammar School, we appreciate the education and welfare of each student requires support from the entire school community. Following most independent schools, Lindisfarne has now developed a new Code of Conduct that guides how parents can provide that support.
The Code of Conduct – Parents is available on the School's website here and covers a number of the School's expectations for parents, including respectful and courteous communications; technology and social media use in connection with the school and visiting the school.
Lindisfarne also recognises that parents ultimately want the best for their children. Accordingly, the Code of Conduct – Parents also outlines how parents may productively raise concerns with the School so that these can be resolved.
I ask that all parents take the time to familiarise themselves with the new Code of Conduct – Parents, which is ultimately about ensuring that parents, students and staff work directly and cohesively with one another so Lindisfarne can continue providing an engaging and supportive learning experience, which achieves the best individual outcomes for all students.
As this is the first version of this new Code of Conduct – Parents, the School will review its practicality and consider changes at the end of the school year (following any feedback from parents, students and staff).
I was delighted to welcome our Chaplain Reverend Constantine Osuchukwu to our School this week and commence the process of introducing Reverend Constantine to students, staff, school families and the wider community.
We are delighted that Reverend Constantine, his wife Faith and their children Obed and Sophie have joined our community. Reverend Constantine was able to join me and student leaders Jemma McNicoll, Ben Ouvrier and Heidi Chaffey at the Salvation Army Red Shield Appeal Breakfast hosted by the Tweed Chamber of Commerce.
It was a morning of deep reflection as we learnt more about the important work undertaken by the Salvation Army to support people in need. This work is close to Reverend Constantine's heart as he co-founded the One Humanity Shower Bus in Ballarat Victoria to support the homeless in that community.
At the breakfast the Salvation Army shared that for every homeless person you can see on the streets, there are 13 more you can't.
This past year has been a tough one for many Australians. The collective impact of drought, bushfires, floods and the COVID-19 pandemic has amplified existing social issues like homelessness and financial hardship. In times like these when the need is great your valuable support can make all the difference. If you'd like to assist by donating to the 2021 Red Shield Appeal you can do so at: www..salvationarmy.org.au/rsatwe
On Wednesday evening Wendy and I represented the Lindisfarne Anglican Grammar School community at the Tweed Heads Bowls Club 100th year anniversary celebrations. It was indeed a great honour to be invited given the significant and historic relationship between the Tweed Heads Bowls Club and the School, especially the initial loan of $50,000 (later to become a gift) advanced to the late Canon Ron Dyson the Parish Priest at St Cuthbert's Anglican Church, Tweed Heads, to commence the School at Sunshine Avenue, Tweed Heads in 1981.
Our Lindisfarne Stage Band was invited to assist in the celebrations and they played two remarkable sets of music as good as you would witness from any School band in Australia. Their performance was widely applauded by those in attendance with many taking to the dance floor.
Superbly conducted by Director of Performing Arts, Todd Hardy and supported backstage by school staff Michelle McNicoll and Cameron Jackson, the Stage Band represented our school with great distinction. Thank you to all our students who stepped forward to perform and our school parents for your continued support of world-class music at Lindisfarne Anglican Grammar School.
This has also been a particularly big week for our Year 3, 5, 7 and 9 students as they completed annual Naplan literacy and numeracy national testing. This is an important point-in-time assessment undertaken by the Australian Government each year to track student development in literacy and numeracy. It should be viewed as a narrow but important benchmark of student development at that point in time and read in conjunction with the ongoing and continuous assessment of the School. I commend our students and staff on their diligent efforts this week.
Stuart Marquardt
Principal
From the Deputy Principal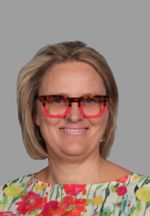 Chaplaincy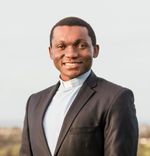 Hello Everyone,
What a delight it is to be finally here at Lindisfarne Anglican Grammar School. It's been quite a journey but all thanks to God and Mr Marquardt and the team for bringing us here. Thank you so much for receiving us and welcoming us so warmly and openly. Faith, Obed, Sophie and I are settling in very well and enjoying the stunning natural beauty and amenities on offer, whilst trying to find our way through boxes and new places.
I'm grateful to all those who have gone before me as chaplains, particularly Rev. Chad Rynehart, for the wonderful work they have done. We all stand on the shoulders of those who have gone before us, and I'm humbled and excited by the opportunity to continue in their footsteps.
My immediate task is to settle into the life of the school and my role as chaplain by listening, meeting and encountering as many people as possible as I seek to get to know you and you get to know me. The few days I have spent at the school this week have shown me what a wonderful school and community God has led us to. You ought to be proud of Lindisfarne children and staff.
The role of the chaplain in a school like ours is multifaceted, but at its heart is simply to search out for opportunities for encounters with faith within the Christian and Anglican tradition, while being respectful of those of other faiths and none.
Human beings are both material and spiritual beings and to achieve holistic well-being, we must care for both our outer and inner lives. Hence, spiritual development is a vital part of our work here at Lindisfarne as we seek to provide young people with opportunities to put faith into loving action; to make and protect time and space for reflection, prayer, silence and stillness; as well as to embed our school and gospel values of compassion, wisdom and respect in all aspects of school life.
I come with nothing but the love of Jesus Christ because only in Him do we find the ultimate meaning, happiness and joy that our hearts are longing for. I look forward very much to working with all of you to nurture our young people and to help them realize their potentials, as well as to fruitfully and holistically channel their gifts, idealism and energy in an increasingly uncertain and complex world.
Thank you for having me and my family! I'm available for a chat anytime. Please don't hesitate to reach out if you need to.
As Jeff Fenech will say, I love yous all!
Rev. Constantine Osuchukwu
Chaplain
Parents and Friends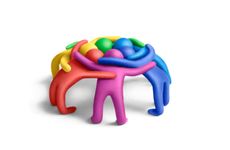 Welcome to FunFest Partner - Imagine Education
We welcome Imagine Education as our Festival Partner for FunFest.
Imagine Education Australia is a Vocational Education and Training Centre and a privately-owned English Language Centre with modern campuses on the Gold Coast and in Brisbane.
All of our campuses are situated to provide our students with the best study and living experiences possible. The Gold Coast not only boasts world-class surf and beaches, but is also known as one of the best cities by the beach for international students to study in. Our Brisbane campus is located right in the heart of this vibrant city, offering our students a world-class study experience.
Thank you to Bill Adler and the Imagine team for supporting FunFest.
For more information on sponsorship opportunities download the information booklet.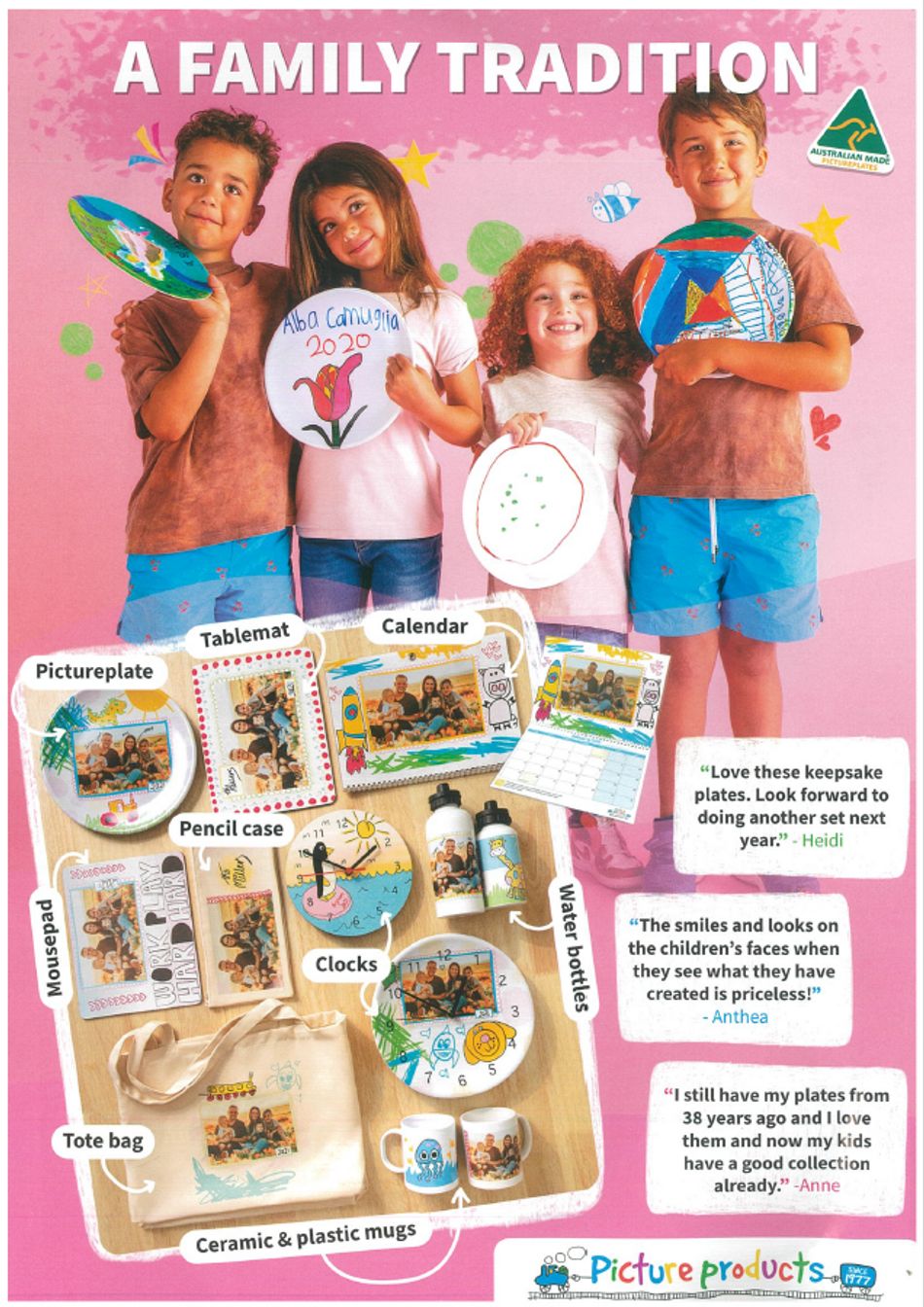 Dear Parents and Carers,

The P&F would like to offer you the opportunity to turn your child's treasured memories into durable, high-quality melamine Pictureplates that will last a lifetime!
Both decorative and useful, Pictureplates are simply beautiful. Children love eating off their very own Pictureplates, and as the years go by and they grow up and have their own families, their Pictureplates will bring back memories of those happy childhood years.
Your child will create their artwork using a special template in class under the guidance of their class teacher during the next two weeks and you can order as many copies of the Pictureplates as you would like, so it's a fantastic gift idea for grandparents and family members.
Pictureplates will cost $30.00 each, and profits will go to the P&F. Orders can be placed via www.flexischools.com.au
Schedule:
· Orders and payments via flexischools close Monday, 24 May 2021
(no orders excepted after this date)
· Templates will be created in class during week 4 and 5.
· We expect to be handing out the finished products by Week 1 of Term 3.
ParentEd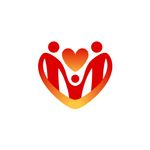 Wellbeing Team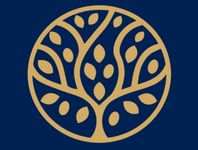 Stymie Launch Day – Tuesday, 18 May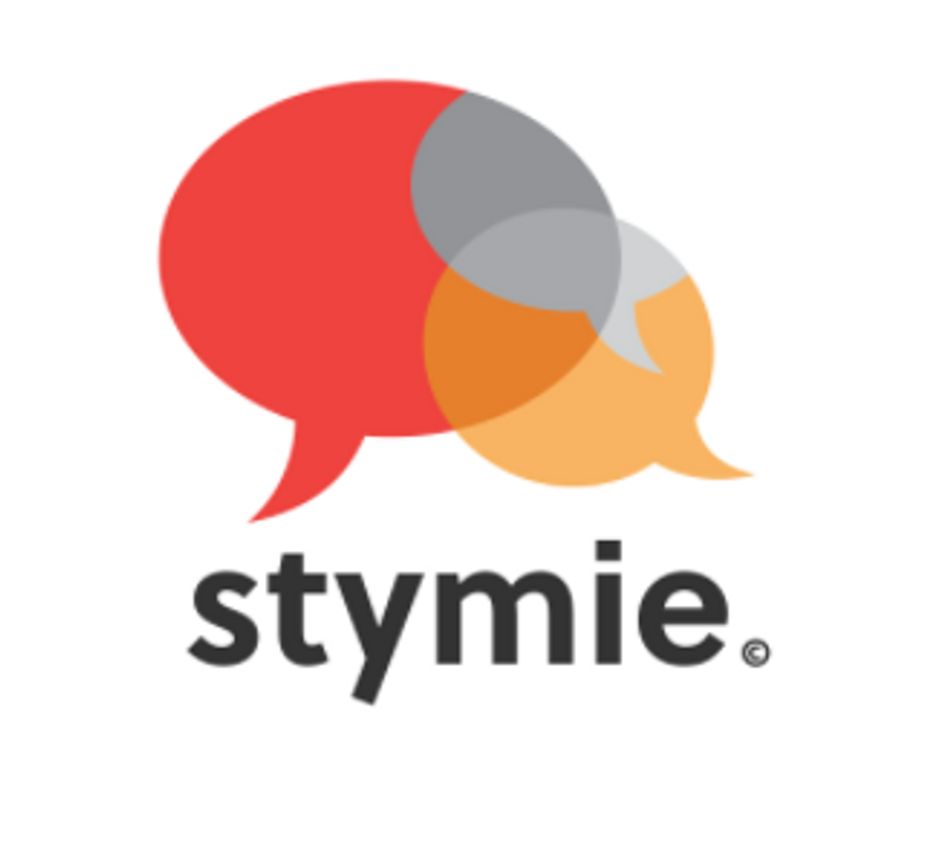 Stymie is an old fashioned word that means to stop or thwart. Stymie is an online, confidential messaging service for anyone who is needing help or concerned about someone else. Stymie provides a proactive opportunity for students to say something about harmful behaviours or anything they are concerned about for themselves, or someone else.
It works because it is accessible 24/7, anonymous, easy to use and messages are typically delivered in a few seconds to approved notification recipients.
Stymie is being launched for Years 5 to 12 on Tuesday, 18 May. The launch day describes the reason why Stymie is important and introduces the caring, empathetic and appropriate use of the platform. Stymie will highlight issues and behaviours in society that are concerning, and how easily we too can be bystanders.
The Heads of Middle and Senior School will send further information home to parents next week.

For more information on Stymie please refer to the following website:
Cassandra Gist
School Psychologist
Student Voice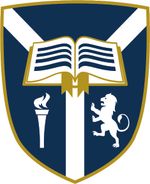 Whole School News
School Photos will be taken by MSP Photographers on the following days:
Tuesday, 8 June - Junior School
Wednesday, 9 June - Mahers Lane
Friday, 11 June - Junior School
Details will be circulated closer to the date once received from the photographers.
Lindisfarne @ 40 presents Thirsty Merc
Come and join us for a gala event as part of Lindisfarne @ 40 featuring live music from students, followed by Lindisfarne's favourite Aussie rockers, Thirsty Merc. This must-see event includes a two-course dinner with drinks at bar prices.

When: Thursday, 17 June 2021 at 6.30pm
Where: Twin Towns Showroom
Cost: $100
Booking Now Open
Junior School
Green Market At The Junior School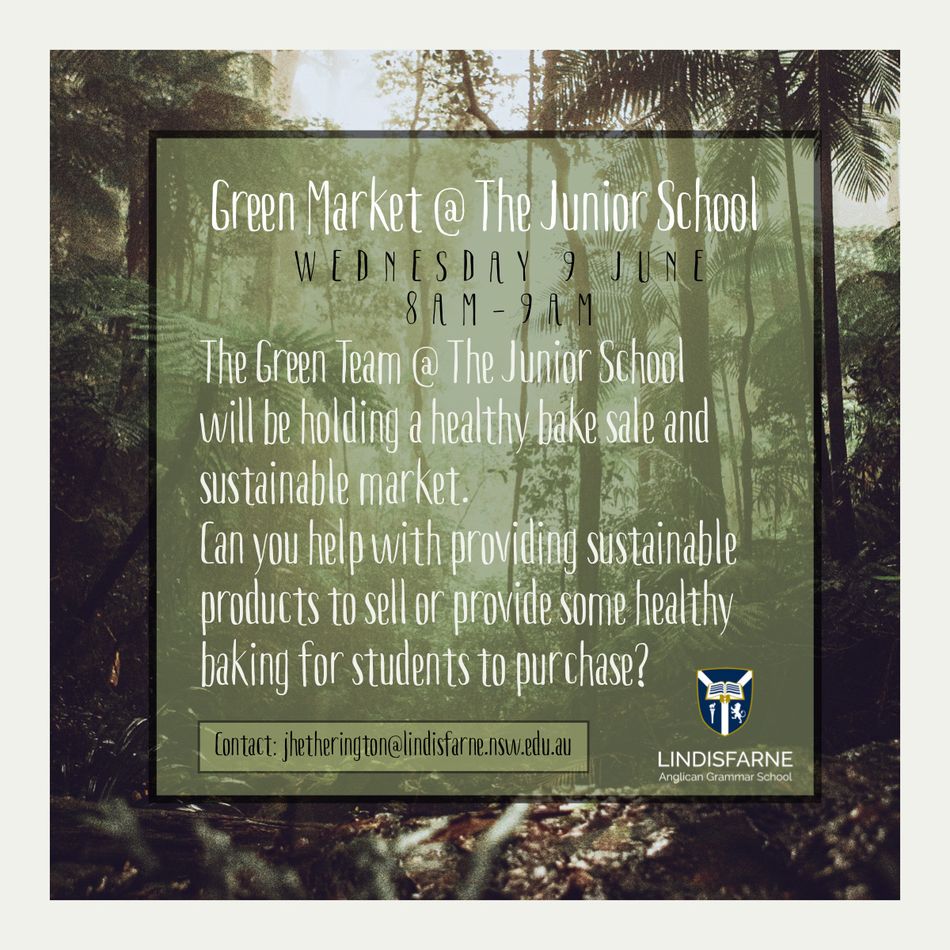 Head of Junior School Report
On this week's assembly and at home via SeeSaw, I asked our community to help those who are less fortunate by supporting our blanket and warm clothing drive before the Winter months. It is wonderful to see the piles of donations beginning to mount up as families demonstrate our school value of 'Compassion' through their efforts.
As our new Chaplain, Reverend Constantine, states - giving is compassion in action. It is important that young children have the opportunity to see the adults that surround them giving to those less fortunate and that their donation or efforts can make a positive difference to the lives of others. The sum of many individual donations equals a much greater difference and given the quick response from so many families, I am sure that we will surpass last year's donations.
All blankets and jumpers donated will be given to Agape Outreach in Tweed Heads. Agape support people in need in our local area as well as along the Gold Coast. Thank you once again for supporting this initiative and with some time remaining before we transport the donations across, there is still a chance to help out if you are able.
I was very pleased to introduce Reverend Constantine to our students at this week's assembly and many parents would have seen him around the school this week. Reverend Constantine will be at the Junior School every week and is looking forward to meeting our students and families. Our Chapel services will resume their normal fortnightly schedule beginning next week and parents are welcome to attend and join in.


Mark Douglas
Head of Junior School
Green Team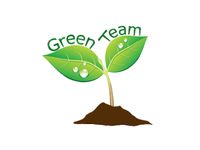 Stephanie Alexander Kitchen Garden
Middle School
On Friday, 7 May, 55 excited Stage 3 students headed to Murwillumbah to compete in the Annual Fitzpatrick Cup. A fabulous day was had by all. Students were able to develop their hockey skills further and build on their communications skills in a fun and supportive team environment. This was an excellent opportunity to build relationships and connections not only between our students but also with schools within the wider community. We were also fortunate to have 17 helpers from the senior school lead and coach each team throughout the day. Their help and knowledge was greatly appreciated by all and we thank them for their support.



Congratulations to the following students who received a coaches award: Lachlan Goodwin, Sienna Williamson, Jack Cross, Evie Curtis, Jessica Klein, Noah Rynehart, Sophie Leonessa, Freya Smith, Sana Rice, and Eira Grace McGilligan.
Sending a big thank you to Mrs Topper and Mrs Jarvis for guiding and supporting our teams on the day.
Kylie Thompson
Year 6 Coordinator
Senior School
Head of Senior School Report
Red Earth
It was a great pleasure to welcome Daniel Carson from Red Earth to this week's assembly. Red Earth has been giving young people the opportunity to make meaningful connections with remote Indigenous Australia for a number of years. In his presentation, Daniel was able to launch Lindisfarne's partnership with Red Earth by offering students in Years 9 to 11 the opportunity to participate in an immersion program to Cape York. Red Earth's immersions are all-inclusive, comprehensive programs designed to open the hearts and minds of students to the beauty and realities of life in remote Indigenous Australia. Departing on Tuesday, 28 September and returning on Wednesday, 6 October, it is the School's hope to send between 18-27 students on this inaugural trip to Cape York. Accompanied by Lindisfarne staff, we feel sure that this opportunity will provide an invaluable experience for our students. Please find below two links - an information booklet about the Lindisfarne immersion program, and a form to indicate your interest in this program.




An online information night will be held on Thursday 20th May at 6.30pm
Vaping
Vaping by students in NSW schools is on the rise. Sadly, some Lindisfarne students are engaging in this insidious practice. The School takes this issue seriously due to the negative health effects it can have on young people, who are often unaware of the risks associated with vaping. Vape devices and accessories are a prohibited item at our School and when in uniform. I ask that parents engage in conversations with their children about the significant dangers associated with vaping, and reinforce the School's commitment to the wellbeing of all students.
Further information about vaping can be found here:
Year 12 Activities and Tutorial Week
We have been working hard to construct a meaningful week for our Year 12 students where they can engage in a range of activities that will help them prepare for their upcoming HSC trials. In addition to this, presentations from a range of universities will occur, as well as RSA courses and pilates/meditation sessions. On the final day of the Activities and Tutorial Week, music students will be engaged in workshops, while other students may choose to participate in university campus tours. Information about the offerings will be released in the coming days. Stay tuned.
Kate Cornell
Head of Senior School
It was a busy week last week for some of our Senior VET Hospitality students who did a fantastic job contributing to the service of the Mother's Day High Tea, supported by their teacher Ms Hayley McDonald and Food Services Manager, Mr Le Ping Wong. This practical experience provides the students with valuable skills to contribute to their qualification. With the Queensland Government announcing the significant skilled labour shortage in the hospitality industry, these students are no doubt gaining job ready skills making them very employable for the future. Next week is National Careers Week, the focus of which is the idea of career development, that our career is constantly a work in progress and may change and evolve over time. This highlights the importance of our students acquiring a diverse range of skills to equip them for a dynamic future. As parents you play an essential role, as recognised here. The Year 13 Expo is also running online from the 17th-19th of May with a number of online sessions regarding life post school.
This week there are a couple of notices that may be relevant to students from across our senior school:
A reminder that the Brisbane Careers and Employment Expo is on the 21st and 22nd of May and will have exhibitors from industry and tertiary institutions that are particularly relevant for Northern NSW, Gold Coast and Brisbane. It is a free event, more information can be found here.
Any students, even those in Year 9 and 10, interested in studying Medicine or Dentistry in the future need to be aware that the application process can be very different to other University courses. There is a free webinar being held on the 16th of May which will explain the process and some of the entry requirements. Information on how to register can be found here. A parent-specific webinar is also being held on 16th May, details can be found here. Please click here to view Parents as Career Supporters useful information.
Year 12:
ANU Early Entry applications close on the 24th of May. Any students interested should come and see me ASAP. The process is quite easy but does require students to demonstrate considerable extracurricular activities, with evidence.
Students who may be looking for an apprenticeship on completion of Year 12 are encouraged to come and register with me. We can start to investigate potential employers and employers do contact the school to connect with graduating students, so having your details and interests registered can help facilitate this process.
Year 10:
Students and parents who completed their Natural Ability program by the due date will have received or will be receiving, their detailed results and the accompanying video. I encourage you to go through this together ahead of subject selection.
Lauren Ward
Director of Careers and VET
School Psychology / Counsellor
Business, Entrepreneurship and Enterprise
English
C.S. Lewis indicates that by writing we can 'make anything' happen. But what can Year 7 students 'make happen' in forty minutes under test conditions? Below are a few short extracts from some of our students' responses to the stimulus they were provided.
The doors groaned open. He had revealed a dimly lit passageway with doors on either side and carvings engraved on the walls. He took a deep breath and stepped in. The doors slammed behind him, causing him to jump and turn around quickly. As he stepped a little further into the passage, the oil lamps suddenly blew out, making the stone hallway cold and pitch black. He gasped and slowly put his hand out in from of him, feeling the cold stone walls of the narrow walkway. His foot got caught on a loose stone and he tumbled into the darkness. Suddenly, he felt the ground fall beneath him and his stomach lurched. - Grace Kerridge
Peter gazed out the window and onto the dreary moor which seemed to stretch out endlessly. Condensation dripped down the face of the glass window and it was cold to touch. It had been reading for the last week or so. All there was to do was reading the dusty books from his father's old library. He hated England. It was always cold and wet. - Autumn Shaw
The fire lapped at their feet as they rushed through the door. He never let go, sweat forming on his brow. She was terrified he could see it – seeping through her like the cold. They looked back on the burning stable, and at the door that was there moments ago – now engulfed by flames. Once he had caught his breath he sprawled on to the dead grass and sighed.
"It's alright Amy we'll find somewhere.'
She gripped his hand even harder and rested her head.
'I know,' was all she could say.
Soon after, their soft breathing and the crackling of the burning wood was all that could be heard. - Hayden Cooke
He gripped her arm as he led her through the cellar door which was standing roughly five metres tall. The hinges let out a shrill squeak as the door swung open. Ophelia soon found herself shoved into a dark corridor layered with grime and blood. Blaine stared at her intensely and muttered, 'We have to keep going.' - Bethani Broad
Creative writing opportunities encourage students to use their imagination, to express their feelings and develop their own personal voice in an organised manner. Whilst these opportunities are provided at school, our students are encouraged the read for inspiration and continue writing at home as a way of sharing their thoughts.


Kylie Wharton
Acting Director of English
Debating and Public Speaking
Debating at Lindisfarne Update
The Stage 6 debating team, consisting of Olivia-Jade Greenslade, Connor Hooley, Thomas Leach and Miranda Rhodes, underwent their first short preparation debate at Hillcrest Christian College on Wednesday evening, 5 May. This meant that they were issued the topic one hour prior to their debate. During that time, they had no access to technology, and had to prepare a team case that included an eight-minute speech each. The topic that they were given in their debate against Emmanuel College was: The Australian Government shouldincrease military funding. The Stage 6 team is congratulated for their enthusiasm, demeanour and being declared the winners of the debate.
The Stage 5 debating team, pictured below, competed at Kings' Christian College on Wednesday evening, 28 April. They were the given the affirmative side of their prepared debate and had to argue that Cancel Culture was a positive social development. They were narrowly defeated by Somerset College.
Stage 5 Team: Thomas Chong, Mia Harris, Amity Chaffey, Ava Von Stolzenheim

The Stage 4 debating teams competed at Somerset College on Wednesday evening, 5 May.
The topic for their prepared debate was: Marvel's 'Avengers' are a good role model. Tessa Ford, Teagan Gilmour, Eliza Evesson and Scout Bee Jones took the affirmative side of the case and successfully defeated Palm Beach-Currumbin State High School.
Ben Reeve, Leo Lush, Nicolas Leotta and James Cunnah were allotted the negative side of the case against Miami State High School. They were also successful in winning the debate.


We wish these debaters every success in Round 3 of the Gold Coast Debating Competition.
Suellen Walker
English Coordinator
Performing Arts
Lindisfarne Drama Festival - Saturday, 29 May
This year Lindisfarne will be hosting our very own Drama Festival on Saturday, 29 May. The festival will be held at our Mahers Lane campus and involve adjudicated Speech and Drama performances from our Year 1 to Year 8 students.
Student performers will be required to arrive at the beginning of their session and meet with their Speech and Drama tutor. Parents and friends are welcome to join the audience for all performances. Performances will be held from 8.30am to 4.00pm.
A trophy will be awarded for 1st place in each section, a medal for runners up and each child will receive a ribbon and an adjudication certificate.

A sausage sizzle and food stall will be set up by our Friends Of The Arts groups and will be located in the school canteen area.

If you have a child involved in the festival, a detailed program and more information will be sent via email.
Amy Skene
Drama Teacher
Germinate Records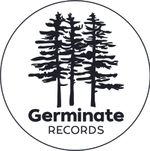 Recording Studio Album Artwork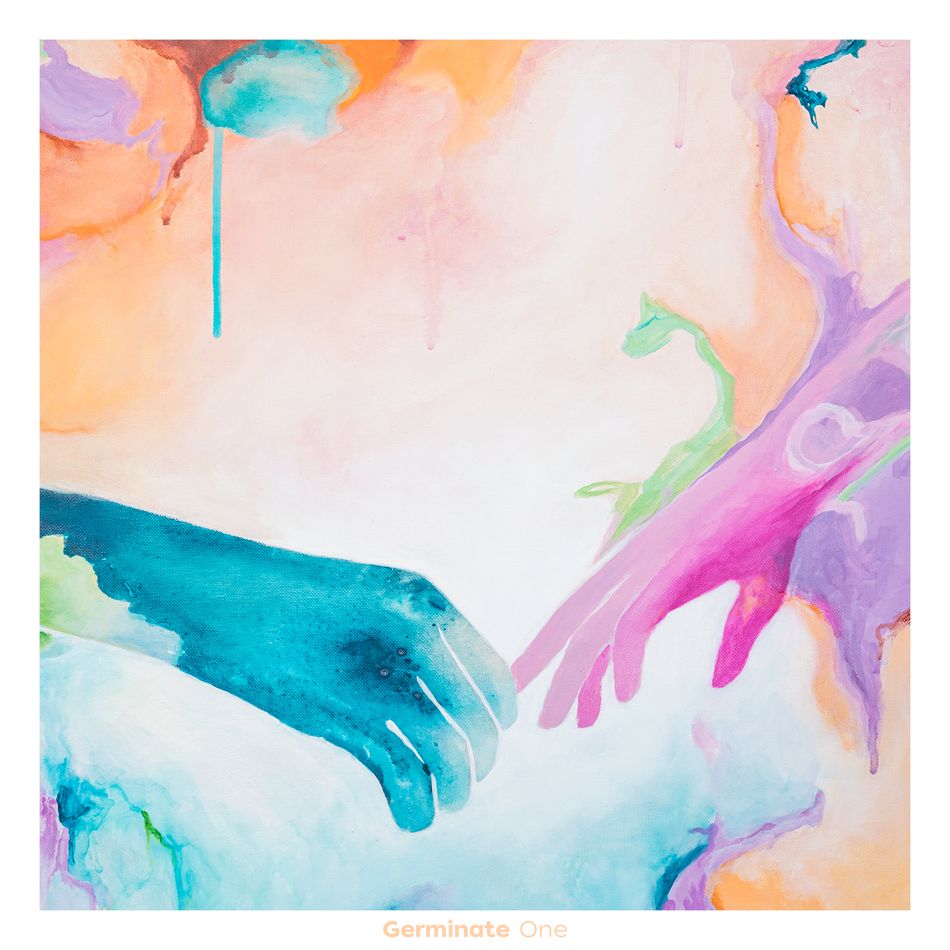 We are super excited to announce that the long-awaited compilation EP, Germinate One, will be released next Friday, 21 May. The EP is being released through our school record label, Germinate Records, and features tracks from four of our extremely talented student songwriters; Jemma McNicoll, Ronan Green, Jye Walker and Chelsea Valarie (Class of 2020). Our beautiful cover art was created by Lindisfarne alumni, Indigai Arnold. In line with our core value of using our gifts for the good of others, proceeds from the EP will donated to charity and to future philanthropic studio projects. Information on how to access the EP will appear in next week's newsletter along with a full list of credits.
Brett Canning
Recording Studio Producer
PDHPE
Smithy Sprint
In Week 2, Lindisfarne's Foundation week, we were tasked with running the annual Smithy Sprint. This event is named after the inaugural principal, Canon Peta Smith.

This year was an interesting event to organise and run due to a number of challenges including the various school building works occurring, a change in course and then our Foundation Day service running slightly long. In the lead up to the event we had to work out the course, who would stand at the different checkpoints to direct the athletes, how we would start and finish the event and ensure that athletes received the correct time when they finished, advertise the event and ensure the athletes knew where they needed to be and when. This experience certainly helped to consolidate our knowledge which we have gained in our current studies of the Event Management unit in Year 10 PASS.

We wanted to again congratulate the following students who excelled in their categories and took out the title of King and Queen of the Hill:
Teachers
Tracey Foyster
Liam Francis
Middle School
Lyla Williams
Lachlan Arghyros
Senior School
Bridie Bedford
Levi Dangerfield


Mr Liam Francis
Year 10 PASS Students
The PDHPE Faculty
Photography and Digital Media
Science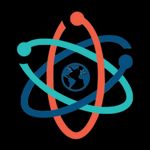 The Beauty of Science
The scientific method does not only involve beakers and investigations, it is infused with beauty and imagination as well. The beauty of Science surrounds us in the myriad forms of living things, the ceaselessly shifting patterns of clouds, and the infinite incarnations of waves arriving on the shore. There is also breathtaking beauty in a simple, profound equation or in a new, inspired design for an experiment. Science has a reputation for proceeding doggedly from one proven hypothesis to the next but in reality the most important scientific breakthroughs have arisen from intuitive leaps in understanding or the ability of one individual to think outside of the box constructed by other members of the scientific community. These abilities are typically associated with the personality traits of artists and, consequently, a need has been identified to encourage artistic qualities in scientists.
Each year up to five hundred artists apply for the privilege of being awarded one of the fully funded, one month residencies at CERN in Switzerland. The program, Collide: Arts at CERN, is designed to encourage artists and physicists to live and work together for mutual benefit. The artists draw inspiration from being immersed in an environment where each day sees discoveries that deliver new existential insights and the physicists benefit from exposure to the abstract, lateral thinking inherent to the artistic process. It seems that Science needs Art every bit as much as Art needs Science.
Closer to home, the Science faculty worked in collaboration with the Creative Arts faculty during Term 4, 2020 to develop a project aimed at immersing Year 10 Visual Art students in Science to complete their community art assessment task. These students, many of whom are not continuing with Science in Year 11, created a fourteen metre long mural for display in Lab1 which depicts the story of life on Earth in vibrant, colourful detail. After some initial concept meetings and background briefings about time scale and key events in evolution, the students took ownership of the research for the project and created a stunning work which will be displayed for years to come.
We acknowledge the time and effort that went into bringing this project to life and extend our thanks and appreciation to the artists: Finn Armstrong, Jessica Bain, Jazmin Baker, Laila Campbell, Paris Carpenter, Lucia Dann, Briony Hombroek, Tilly King, Jaedon Lotz, Zahli McCusker, Joely Morgan, Jordan Nichols, Elise Noakes, Chloe Schaeffer, Lucien Shand, Olivia Carroll, Jada Enright, Tahlia Evans, Olivia Greenslade, Chloe Guye, Shayla Henderson, Amelia Kucharski, Chloe Maguire, Jaime Nash, Abby Pirotta, Millie Prince, Cate Roberts, Olivia Sweetnam, Indya Tangye, and Bailey Wright. In addition, we would like to acknowledge the trust and vision displayed by Jane Brennan, Belinda Hope and Bronwyn Dann by agreeing to participate in this project.



Have a wonderful week in Science, take time to appreciate the beauty that surrounds you and consider the advice of the immortal Albert Einstein who famously proclaimed that "Imagination is more important than knowledge".
Hamish Inksetter
Science Coordinator
Technology and Applied Studies
Round Square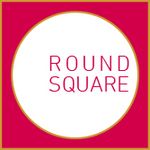 Sustainability
Recycling Spotlight: Bread Tags and Bags
Bread is something that so many of us eat on a daily basis and with this comes a lot of waste. Millions of plastic bread tags and bags end up in Australian landfills every year. At Lindisfarne, we are doing our part to help reduce this by accepting bread packaging at our recycling hubs.


Plastic bread tags have been the most popular item dropped off at our recycling hubs. So far, the Lindisfarne community has dropped off over 3,377 bread tags for recycling. This is a great effort. All of these tags will be sent to specialist recyclers that will turn this plastic into new products.


Our recycling hubs now also accept plastic bread bags for recycling through the Wonder Recycling Rewards competition. This program accepts all brands of bread bags - not just those from Wonder. All of the collected waste will be sent to the soft plastic recyclers at Redcycle. As a part of this competition Lindisfarne will go into the running to win an exercise circuit made from recycled soft plastic! We are also able to get free sports equipment for every 5kg of bread bags that we send off for recycling. Help us get free sporting equipment and divert more waste from landfill by bringing in your bread bags into our recycling hubs.

We encourage all members of the Lindisfarne community to get involved in this recycling program to save thousands of bread bags and tags from ending up in landfill. Our recycling hubs can be found in the assembly area at our Junior School Campus and near student admin at our Middle and Senior School Campus.


If you have any questions regarding our recycling hubs, please feel free to email me at patrick.brabant@lindisfarne.nsw.edu.au.
Patrick Brabant
School Assistant — Sustainability
Not Recyclable Vs Recyclable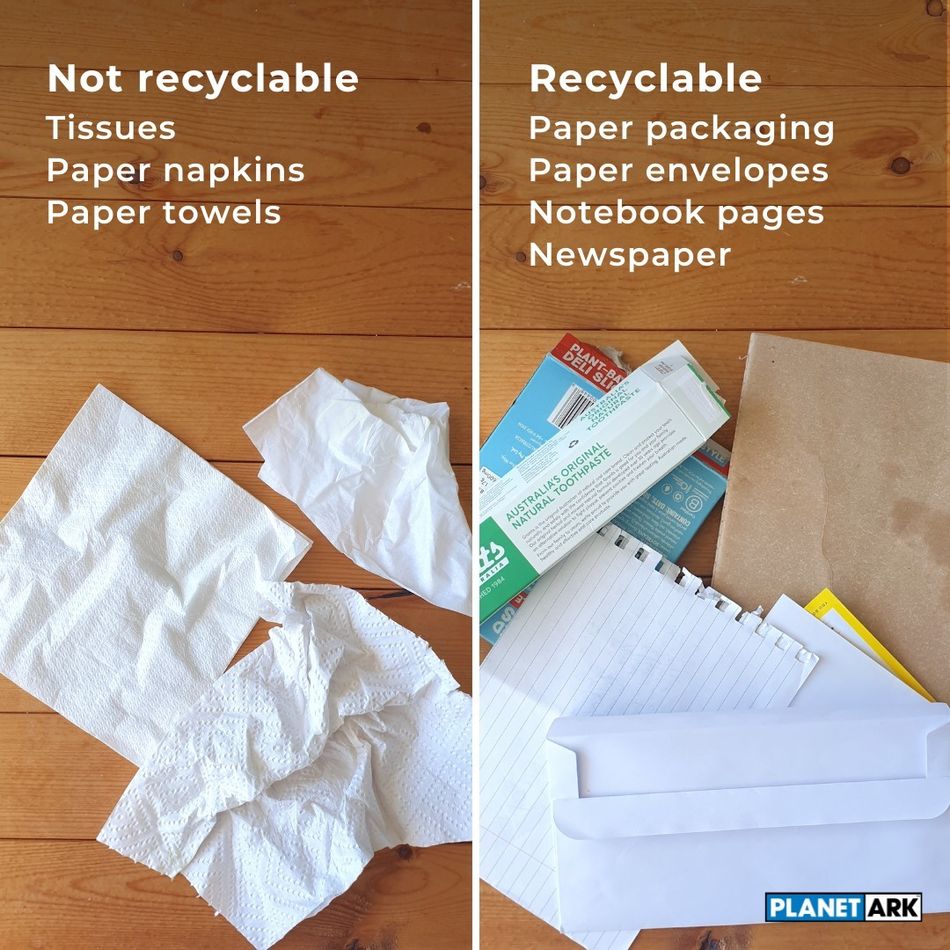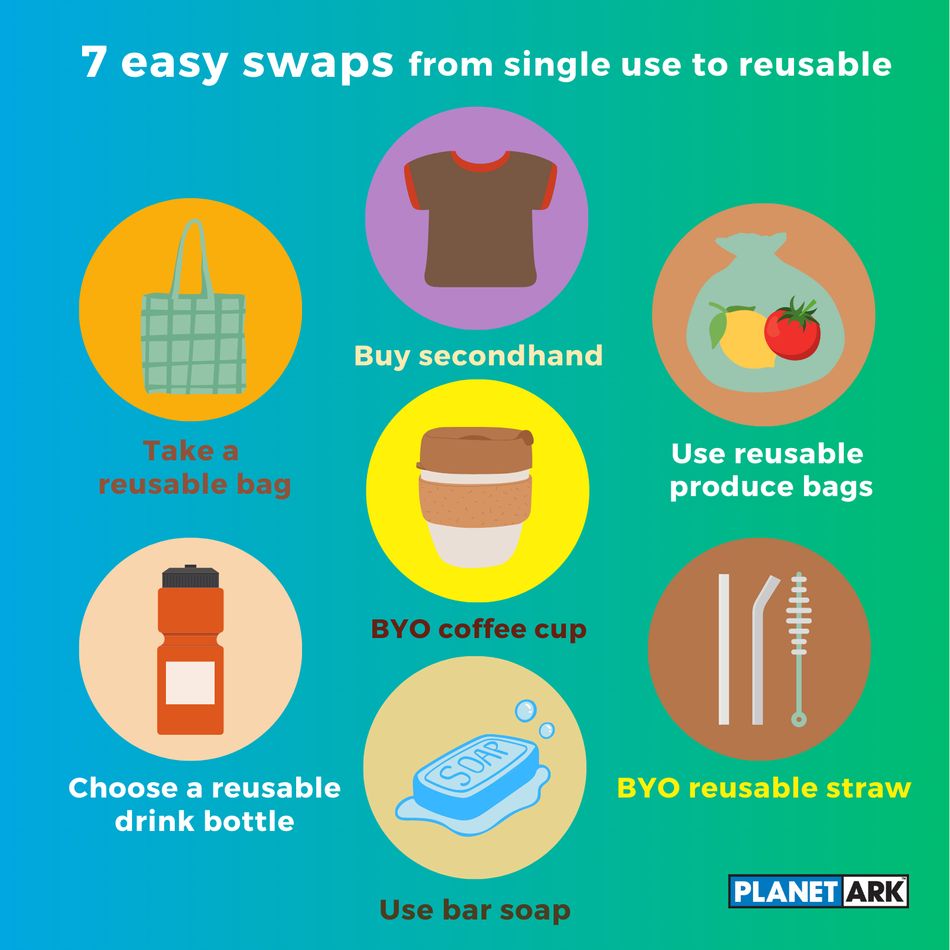 Lindisfarne Recording Studio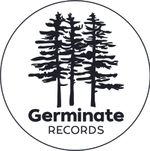 Co-curricular and Extra-curricular
Sport
Monday Night Netball
Go Glitter Bombs!
On Monday night, the Glitter Bombs admirably represented Lindisfarne and themselves in the Open C Grand Final. This team, of current and past Lindisfarne Mothers and a couple of their friends, began the return to netball last season after an average of 20 years hiatus between games. There were new rules to learn, but they bonded quickly, accepted the challenge and improved steadily each week. In the grand final, they took on the much more experienced and aptly named Storm. They fought hard and played their best game, executing a first-half victory. But unfortunately, the game had two halves, and the Glitter Bombs proudly accepted their runners-up trophies! Until next time, Storm…….
Kim Shepherd
Glitter Bombs Coach
The Hot Shots - filled with Lindisfarne students were runners-up to the Panthers, with Will Sullivan voted MVP by the umpires.

Winners of the Division 2 competition were the Jetsons - including LENA coach Suzanne Evans and MVP Tobi Chapman who was presented with the game ball.
Saturday Netball
It was a hot day and there were some hot results on Saturday!
Special mention to the White Lions who dominated their game from start to finish against a much older Cudgen team.
Well done to the debut umpires, including Scarlett Ojiako-Pettit and Shelby Osborne.
The Lindisfarne Netball Club wanted to recognise the dedication of all of the Mum's on Mother's Day, so each of the players presented their Number 1 fan with a flower to say thanks for their support.
The Purple Lions are pictured with their blooms.
Round 3 - May 15
| | | |
| --- | --- | --- |
| Time | Team | Court |
| 9.30am | Pink Lions | 18 |
| 11.00am | Purple Lions | 17 |
| 11.00am | Crimson Lions | 13 |
| 11.00am | Orange Lions | 5 |
| 2.00pm | Lime Lions | 16 |
| 11.00am | Bronze Lions | 16 |
| 11.00am | Aqua Lions | 11 |
| 2.00pm | Yellow Lions | 6 |
| 2.00pm | Blue Lions | 3 |
| 12.30pm | Green Lions | 5 |
| BYE | Lavender Lions | BYE |
| 2.00pm | Red Lions | 13 |
| 2.00pm | White Lions | 14 |
| 12.30pm | Silver Lions | 13 |
| 2.00pm | Navy Lions | 11 |
| 2.00pm | Gold Lions | 8 |
This week we have the 5-6 year old NetSetGo girls - the Lindisfarne Lion Cubs! - start on the grass courts.
Go Lions!
Netball Centre of Excellence
Nicole Cusack worked with the seniors this Thursday and is lined up to train the Stage 3 teams for the next couple of Fridays.
Before School training will start next week, as will individual and group mentoring sessions for the senior players.
The Aqua Lions will represent the School in the Primary NSW Cup, Round 1, on Thursday, 27 May held at Arkinstall Park.
Lindisfarne Netball Club Parent Support Group
Our "Carnivale Fundraiser" and Duty Day on Saturday, 22 May is rapidly approaching.
Final donations are to be collected by the managers this weekend.
If anyone from the wider community would like to offer any items from the list below or help sell, cook or braid on the day, please contact our fearless fundraising leaders:
Jane Daniel: 0401 277 710
Carly Griffiths: 0414 562 543
Fundraising Donations are:
Tubes of bubbles
Bags of lollies
Litres of Coke
Litres of Fanta
Litres of Creaming Soda
Bottles of coloured hairspray
Hair elastics
Hair ribbon
Water spray bottles
Cheap hair brushes
Tail combs for parting hair
The next meeting will be for all of the coaches and managers to join the Parent Support Group at the Terranora Pavilions for a chance to share ideas and concerns … and the good news about the fundraiser! on Tuesday, 1 June. More details to follow.
If you have any questions re: netball, please do not hesitate to email me.
Gay Maynard
Teacher in Charge of Netball
Cross Country
Training is running out of the Mahers Lane campus every Wednesday and Friday mornings at 7.15am up until the NSWCIS event. Anyone is welcome to attend, we meet at the School gym.
Here is a photo of this morning's squad completing their strides drill before their main set.
Extracurricular Sport sign up
Here is a video guide as to how to enrol for any of the extracurricular activities you hear in homeroom — for either teams or Individual entries.
The students that register through this process will appear on our rolls for further information via email.
Gold Coast Mountain Biking Championships at Nerang on Friday, 23 July.
Years 7 and 8 boys and girls

Years 9 and 10 boys and girls
Registrations may be completed through Student Cafe for Years 7 to 10 and Parent Lounge for Years 5 and 6. Please click here for instructions.
Integrated Sports (Year 5 to 10)
We will be releasing our Term 3 Integrated Sports next week for your perusal. The sports nominations will open on 5 June.
Athletics
Planning is well underway for our Athletics carnival on June 17, at Walter Peate Oval. We will be sourcing qualifying times/distances for numerous events track and field throughout PDHPE practical lessons in the coming weeks. More information released next week.
Football
Our Lindisfarne CIS Open Girls team had comfortably demolished two other schools on the North Coast on their way to drawing Abbotsleigh in their Round 3 CIS knockout fixture. Abbotsleigh being in the top handful of the coveted Division One IGSSA competition.
Abbotsleigh were tremendous hosts, picking us up from the airport (and dropping us back), and packing high-quality lunch packs for everyone.
Our team consisted of our strongest starting team across Years 8 to 12 and they played extremely well against a slick opposition on a synthetic pitch. This pitch was a distinct home ground advantage and took some getting used to - being short, narrow and very fast. Our team held strong but went down 2-nil in the first half.
They worked hard in the second half to piece together passes to release more shooting, however the Abbotsleigh defence and midfields constantly defied us. They were too good in the end beating us 7-nil. The final score would indicate a whitewash, but it was far from that.
Even though we got beaten, the girls' spirits were strong, forming closer bonds with each other. They are also resolute to build our program in the years to come to eventually withstand the intensity of the challenges of the bigger Sydney schools.
Rowing
Congratulations to the following students who represented Lindisfarne at the 2021 GCRASRA Regatta (#2)
Lily Foggo
1st women's U15 singles

3rd women's U16 doubles

2nd women's U15 Doubles
Caelan Mathieson
4th U17 men's doubles

4th U15 men's singles
Teal Atkinson
4th U17 men's doubles

5th U17 men's singles
Any student who would like to give still water rowing a go is encouraged to initially sign up through our integrated school sports program. The Head Coach down at the Tweed Heads and Coolangatta Rowing Club - Garry Annand will happily take on board any prospective rowers of all abilities.
Touch Football
We have the Secondary NCIS Touch Football looming on May 18 for our U15 and Open students. Many of the squad members have been training throughout term one and two already in our afternoon squad with Danni Davis. Both of our U15 and Open Girls teams are loaded with players that have goalset some very high representative honours - with this being the NSW system starting point. Best of luck to all our teams next Tuesday.
Spotlight on Will Sullivan
Will Sullivan, Captain of his Coolangatta Tweed Barbarians team was selected in the Far North Coast Rugby Union Under 15s representative side about four weeks ago. On the weekend Will travelled with the team to Armidale for the NSW Country Junior Championships, where they lost 2 games and won two games - the ultimate winning team only beat them by two points.
Will and two of his FNC teammates got selected for further higher representative honours, being selected for the NSW Country Squad to compete later in the year against NSW City at Bathurst, where the NSW state team will be selected.
Will Sullivan was outstanding when he played for Lindisfarne in the Gold Coast Schools Cup. He is a very intelligent craftsman of the hooker position, who brings significant physicality to the breakdown - a few of the opposition players would still be nursing their bruised ribs!
Damian Clucas
Head of Sports and Activities
Library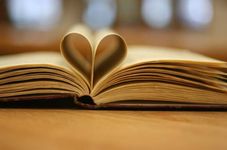 Careers and Vocational Education & Training (VET)
Upcoming Events
Loading events...
View full calendar