2021 Term 2 Week 6
28 May 2021
This Week Overview
Upcoming Events
Loading events...
From the Principal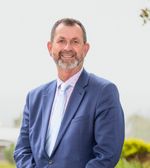 Dear Parents and Guardians,
Following on from our successful Year 4 camp last week, our Year 7 to 11 students ventured out beyond the school this week to locations far and wide. I was able to personally visit and spend time at our Year 11, Year 7 and Year 8 camps and it was a timely reminder for me of the incredible work our staff do each year to provide the opportunity for our students to spend time outdoors away from school, reconnecting with nature, building character and resilience.
It is always amazing to see our students embrace challenges beyond the boundaries of our school and grow their personal and leadership skills in the process. Being back in nature for part of the week reminded me of the beauty of Australia. As we approach National Reconciliation Week (27 May - 3 June), I was reminded of the words of Brooke Prentis CEO of Common Grace Australia who often says in her Acknowledgement of Country; "Country is all lands, waters, sky, trees, plants, animals, birds, fish, rocks, mountains and all peoples". Country is all of God's wondrous creation. It is a sense of identity, belonging, groundedness and home"
I encourage all students and families to consider how they might positively assist and contribute to reconciliation now and in the future.
As we continue to confront the COVID-19 global pandemic the recent outbreak in Melbourne is a timely reminder for all of us to remain vigilant and especially get tested if we have any symptoms of COVID-19 and self isolate until test results are received. The situation is dire in other parts of the world. In India where the suffering of people is considerable, the Bible Society has launched a campaign providing hope and comfort. If you would like to contribute you can find further information here.
In relation to the Victorian outbreak, there is a current public health order in place. I've included some key points for our school families and staff below:
Anyone travelling to NSW who has been in Victoria after 4.00pm yesterday, Thursday 27 May must follow the stay-at-home measures that will apply in Victoria.
This means anyone arriving in NSW who has been in Victoria since 4.00pm yesterday, Thursday 27 May must remain at their home or place of residence in NSW for the seven-day duration of the Victorian measures. People will only be permitted to leave their places of residence for limited reasons, including shopping for essential items, medical care, caregiving, outdoor exercise, and essential work or education if you cannot do it from home. Staff are reminded the exemptions they have been granted are strictly for professional purposes only. Staff and students who are subject to the stay-at-home orders should be supported to work and learn from home during this period.
People subject to the stay-at-home measures in Victoria should not be travelling to NSW unless they are permitted to do so.
Anyone arriving in NSW by air, rail or road from Victoria must complete a travel declaration that confirms they have not attended any of the growing number of venues of concern. Anyone who has attended a venue of concern must not travel to NSW; instead, they should follow the health advice on the Victorian Health website.
The declaration form is available on the Service NSW website, and can be completed in the 24-hour period before entering NSW or on arrival. The information gathered via the travel declarations is vital in allowing NSW Health to contact travellers if necessary.
NSW Health continues to urge people who have been in Victoria since 12 May to check the Victoria Department of Health and Human Services website regularly to see if they have visited any of these venues of concern, and if so, immediately follow the relevant public health advice.
If you attended any of the venues identified at the times listed, please contact NSW Health immediately on 1800 943 553.
NSW Health strongly advises against all non-essential travel to Victoria at this time. Travel to Victoria for school excursions, activities or any other business purpose is not permitted at this time. Advice will be provided as soon as they are able to resume.
People who do travel to Victoria for essential personal reasons will be required to follow the Victorian stay-at-home requirements on their return to NSW
Last week our Lindisfarne recording label launched a compilation EP Germinate One with performances by emerging artists:
Ronan Green - This Little Life
Jye Walker - Emotions Attached
Jemma McNicoll - One Sided Love
Chelsea Valarie - If I Told You
Chelsea Valarie - Throw Some Dice
Please support our talented students and the important work of the Australia and New Zealand Sarcoma Association and Children's Tumour Foundation by purchasing a digital copy of the EP HERE.
A reminder that the listed price of $6.00 is a minimum price, you are welcome to pay as much as you like if you are feeling generous!!!
Feel free to share the EP far and wide so that we can raise as much money as possible for our two charities.
You will also be letting the world know that our students are making world-class music for all of the right reasons. Congratulations to the students involved and Germinate Records and Mr Brett Canning on his leadership of this project.
Our Year 12 students are rapidly approaching their final 6 months of education at Lindisfarne - they spent camp week back at School undertaking revision, tutorials, university visits and webinars, RSA and financial literacy training, and a variety of other programs.
On Wednesday evening I spent time attending the annual Griffith University Principals' dinner. We are fortunate to have world-class universities on our doorstep. There are now multiple entry pathways for students and exciting learning and career opportunities. There is some incredible research and work being explored at Griffith and it was exciting to learn more about some of their current programs including Adaptive Technologies, Digital Twinning and Satellite programs.
Stuart Marquardt
Principal
From the Deputy Principal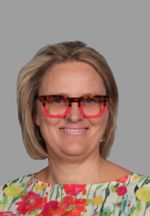 Chaplaincy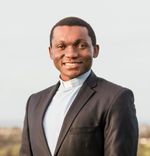 Friends,

It was refreshing and enjoyable spending some time with Year 11s at Mt. Tamborine Conference Centre and Year 8s at Tyalgum Ridge Retreat during camp week. It gave our staff and students the opportunity to get to know one another better, build connections and new skills, challenge ourselves, as well as enjoy some downtime surrounded by the beauty of nature.
Whilst at Mt Tamborine and Tyalgum I had time to reflect on the importance of outdoor education, positive benefits of time spent in nature as well as the benefits of rest, relaxation, leisure and human connection. Here are some of the fruits of my reflection and what I shared with our young people:
1. We are loved, brilliant, unique, amazing and beautiful: As Chaplain I want every child at Lindisfarne to know that they are loved, lovable and amazing, not because of anything external to them, but because they are made in the image and likeness of God who is love (cf. Genesis 1:26). "The greatest thing you'll ever learn," Eden Ahbez said, "is just to love and be loved in return."
2. Leisure is critical to holistic health: Joseph Piper in his book, Leisure: The Basis of Culture spoke about the need for making and protecting time for leisure as a way of reclaiming our human dignity in a culture obsessed by excessive and compulsive workaholism. I know this is easier said than done but as educators and parents we ought to model for our children the importance of life/work balance.
3. Everything is connected: We are all related -human and other-than-human components of creation. Jane Goodall, the 2021 Templeton Prize winner, argued recently that human beings are part of nature, not separate from it. She also highlighted how today science and religion are no longer strange bedfellows as 'more scientific minds are seeing purpose behind the universe and intelligence'. Listening to the birds, watching the sunset, touching the magnificent gum trees at Mt. Tamborine Conference Centre and beholding the majestic Wollumbin Mount Warning reminded me of the importance of stopping, waiting, seeing, and the interconnectedness of all life.
4. To care for creation is to love the Creator: In our time of ecological distress where the earth and the poor are groaning for freedom, it's imperative that we teach our children to love creation and care for it. St Francis, the beloved saint from Assisi, invited his friends to begin by loving the stone, the grass, the birds and the animals, the fish, the ocean, the earth, all human beings, and all of nature; and gradually by loving them one will arrive at the Creator of all that exists.
5. Good Heads, Good Hearts and Good Hands: Educating children in the 21st century who are able to face the social, moral and political problems of our time entails integrating the processes of thinking, feeling and doing. Nelson Mandela admonished us to have 'good heads and good hearts', and to that I dare to add, 'good hands' as well. Let us teach our children to know how to think, how to feel (love) and then how to act. After all, what is compassion, if not love in action.
May we continue to be grateful for all the blessings and abundant gifts that we enjoy in Australia, as we find creative, loving ways to walk along the path of reconciliation and justice with our Aboriginal brothers and sisters during this National Reconciliation Week.
Lovingly,

Rev Constantine Osuchukwu
Chaplain
Parents and Friends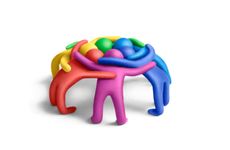 ParentEd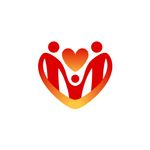 Wellbeing Team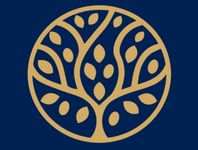 Student Voice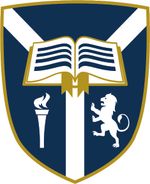 Whole School News
Tournament of the Minds - Student Expressions of Interest
This year, Lindisfarne Anglican Grammar School will be once again hosting the annual Tournament of Minds competition.

Tournament of Minds is a problem-solving program for a team of seven students who will complete open-ended challenges from one of the following disciplines:
Arts
Stem
Language Literature
Social Sciences
I am calling for expressions of interest for students in Years 3 – 10 who would like to nominate themselves to be a part of a team.
Important competition dates:
Regional FinalsSunday 22 August 2021Mahers Lane Campus
State FinalsSunday 12 September 2021UNSW, Sydney
National FinalsSaturday 16 October 2021UNSW, Sydney
Students MUST be available on all three dates to be eligible to participate.
If you are available on all three dates and would like to participate, please send an email to Mrs Williamson awilliamson@lindisfarne.nsw.edu.au for Years 5 to 10 and either email or speak to Miss Turnbull lturnbull@lindisfarne.nsw.edu.au if you are at the Junior Campus in Years 3 or 4.
Amy Williamson
Year 5 Coordinator
Lindisfarne @ 40 presents Thirsty Merc
Come and join us for a gala event as part of Lindisfarne @ 40 featuring live music from students, followed by Lindisfarne's favourite Aussie rockers, Thirsty Merc. This must-see event includes a two-course dinner with drinks at bar prices.

When: Thursday, 17 June 2021 at 6.30pm
Where: Twin Towns Showroom
Cost: $100
Booking Now Open
Junior School
Reconciliation Week - Book Donations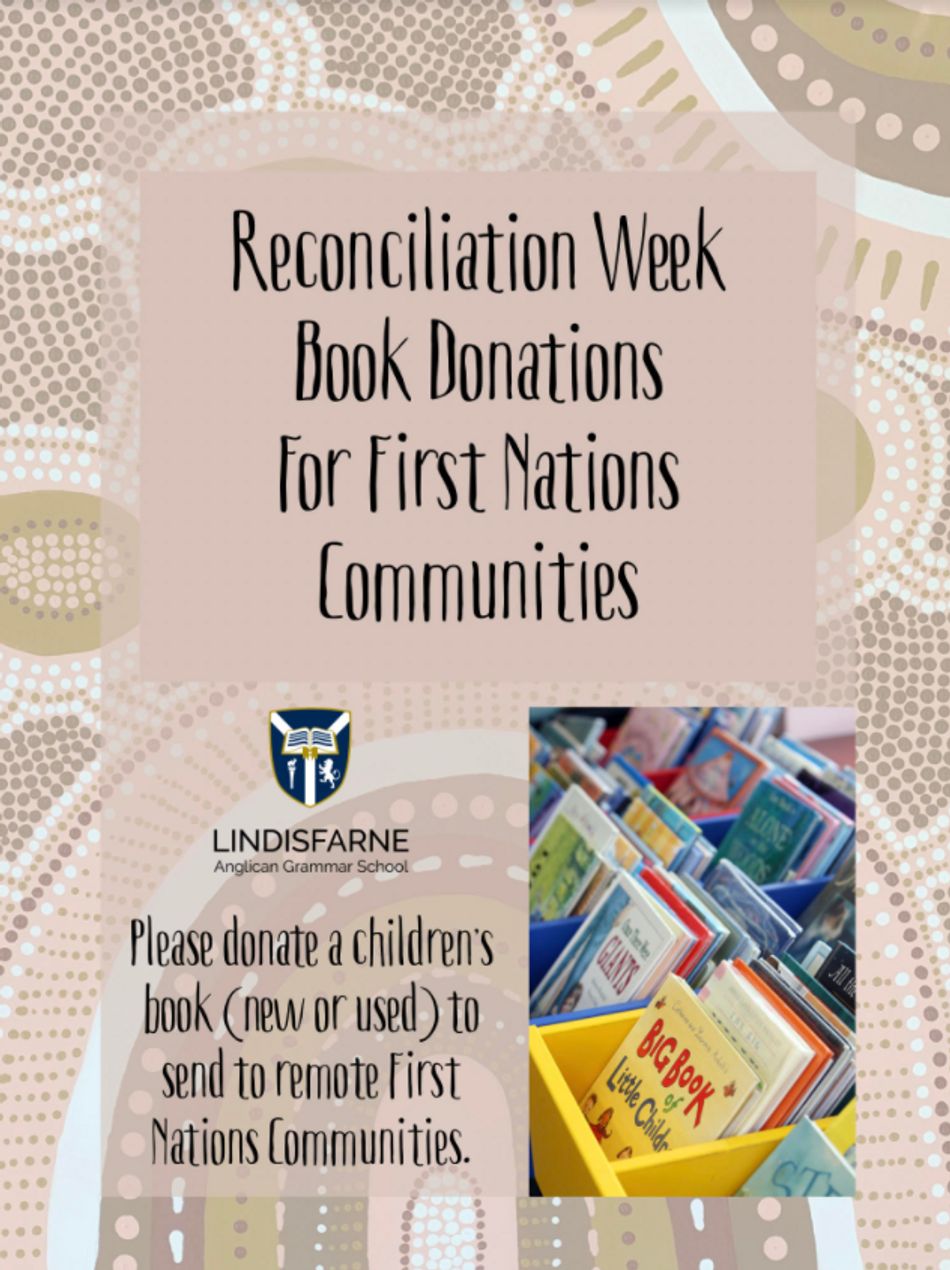 Green Market @ The Junior School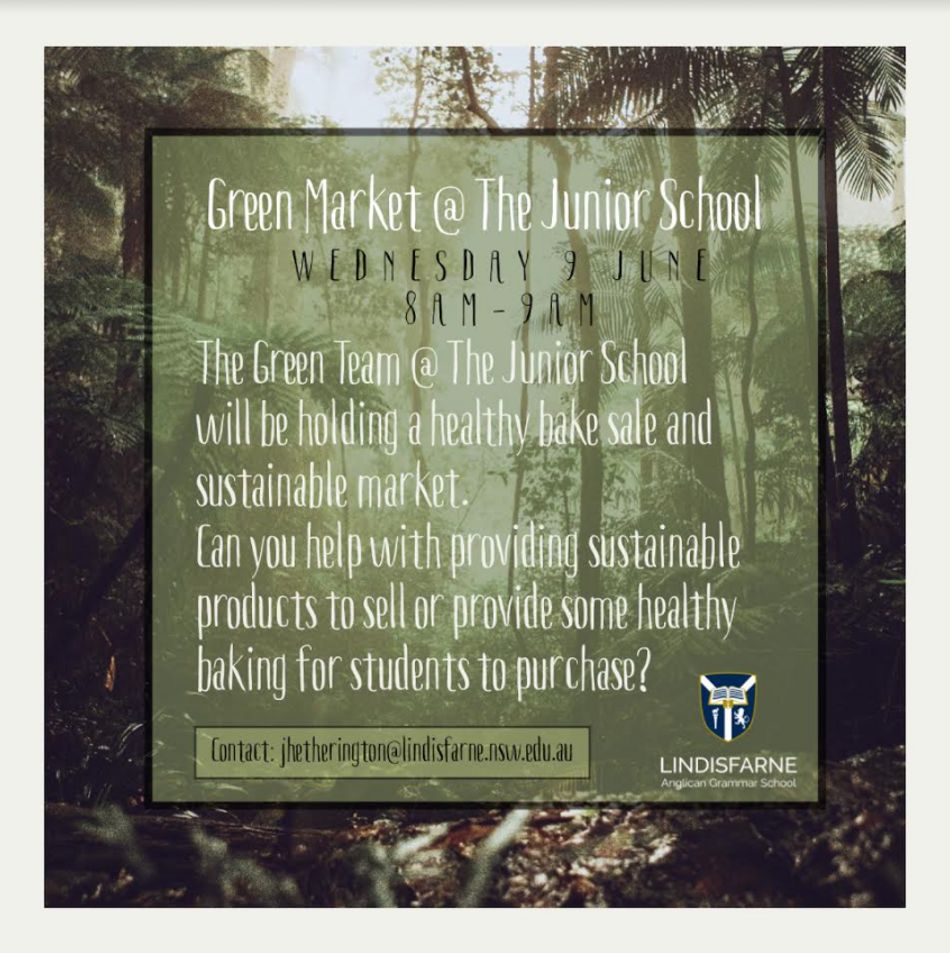 At the Junior School we are now offering a new leadership position for Year 4 students. All students interested in the sustainability leaders program filled out an application form to apply for the position. The roles of a sustainability leader include:
Talking on assemblies about environmental issues at the Junior School and what students can do to help
Helping to oversee the Earth Warriors program which we will be launching soon
Being a positive role model to other students
Sharing ideas on how the Junior School can continue to become more sustainable
At Monday's assembly, I was happy to announce that the Sustainability Leaders for the rest of term 2 and term 3 will be Mikiyo Walsh and Max Larsen. Our Sustainability Prefect, Kelly Chen, also came down for the assembly to present these students with their certificates and badges. The Junior School will get two new sustainability leaders in term four to help continue this important work.
Patrick Brabant
School Assistant - Sustainability
Green Team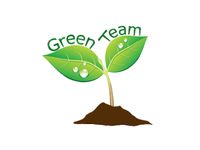 Stephanie Alexander Kitchen Garden
Middle School
Friday, 14 May was the 22nd anniversary of the annual Walk Safely to School Day. This event aims to encourage students to walk and commute safely to school as well as raising awareness of the various health benefits that regular walking can provide.

It is a community event seeking to promote road safety, health, public transport and environmental benefits as well as the long term well-being of our children. It also encourages parents and carers to walk more, reducing dangerous traffic congestion around schools, while minimising the risk of Australian children developing heart disease and diabetes.
Top 5 tips for parents to get their kids walking to school:
Walk some of the way or if you can, walk all the way to school.
Get off the bus a few stops earlier and walk the rest of the way.
Leave the car at least 1km away from school and walk the rest of the way.
Set your alarm 30 minutes earlier to fit in a walk to school.
If you can't walk in the morning, walk home after school
We had four very eager students Zoe Nixon-Hind, Marley Dee, Lexie Dee and Alicia Brown and their parents take part on what was a magical walk to school from Pavilions, Terranora. Marley and Lexie even brought their beautiful dog Nala along for the work.
Thank you to the parents for joining in on the fun and to Mrs Dowker and Mrs Foyster for giving their time to such a worthwhile activity.
I look forward to making this an annual tradition at Lindisfarne.
Kylie Thompson
Year 6 Coordinator
Senior School
Our young women are part of an increasingly fast-paced world. Choices about lifestyle and career paths are at the fore of their decision making and it is imperative that we support the future leaders of our community by providing them with tangible opportunities to develop real-world connections. To that end, Dare to Dream is built on the three pillars of inspiration, aspiration and motivation by curating a panel of female speakers who have faced challenges and celebrated success in their lives. This year, key messages of resilience, wellness, forward planning and understanding personal values will form the basis of the conversation.
A reminder for parents and guardians to please make sure they have logged into Parent Lounge to accept this opportunity.
Kylie Wharton
Dare to Dream Coordinator
With much of the school on Camp this week, Year 12 have been spending time; studying in subject masterclasses, working on assignments, meditating, doing pilates and hearing from Universities such as UQ, QUT and the University of Melbourne as well as opportunities with the Defence Force and information from Residential Colleges. Universities are responding to changes in demand from industries and as a result are reshaping many of their courses, adding new majors and changing the ways students can study. Our Year 12's have diverse interests but one thing they can all do, regardless of their intended pathway, is take advantage of Early Entry opportunities such as the STAR program at Southern Cross University. If the past year has taught us anything it is to expect the unexpected and therefore it is important to have multiple plans. Whether students don't get the ATAR they want or unforeseen circumstances impact their performance, being prepared with multiple pathways can ease stress as we move closer towards HSC exams. Please see this link for details of 2022 Early Entry programs for more information.
Many students have recently been indicating their interest in Engineering and with STEM being at the forefront of many government and industry initiatives, the Engineering field is one that is set to continue to boom. Engineers Australia are holding a 'Girls talk STEM' webinar on the 1st of June at 4.30pm which will discuss careers and opportunities in Engineering particularly for our young women. Any budding female engineers are encouraged to register. Female engineers work on an endless array of projects - NASA space suits, cutting edge electronics, structures, aeroplanes, machinery, space and literally anything you can think of.
Lauren Ward
Director of Careers and VET
School Psychology / Counsellor
Business, Entrepreneurship and Enterprise
English
Year 12 Camp Week

Across the week of camp, Year 12 students opt into a range of activities designed to add value to their day-to-day curriculum.
This week, the English Faculty provided lecture style insight into Paper 1, Section 1 and Section 2 of the English Standard and Advanced HSC examination.
Students explored a range of past HSC questions and got a detailed insight into the marking process. Additionally, Lindisfarne alumni shared their insight into their own personal HSC experience from 2020.
Some of these insights are shared here:
Thank you to our past students, Chelsea Redman, Emma Matusch and Kel Shaw for finding time in their busy schedules to reflect on their experiences.
Kylie Wharton
Acting Director of English
Debating and Public Speaking
Performing Arts
Lindisfarne @ 40 Big Chill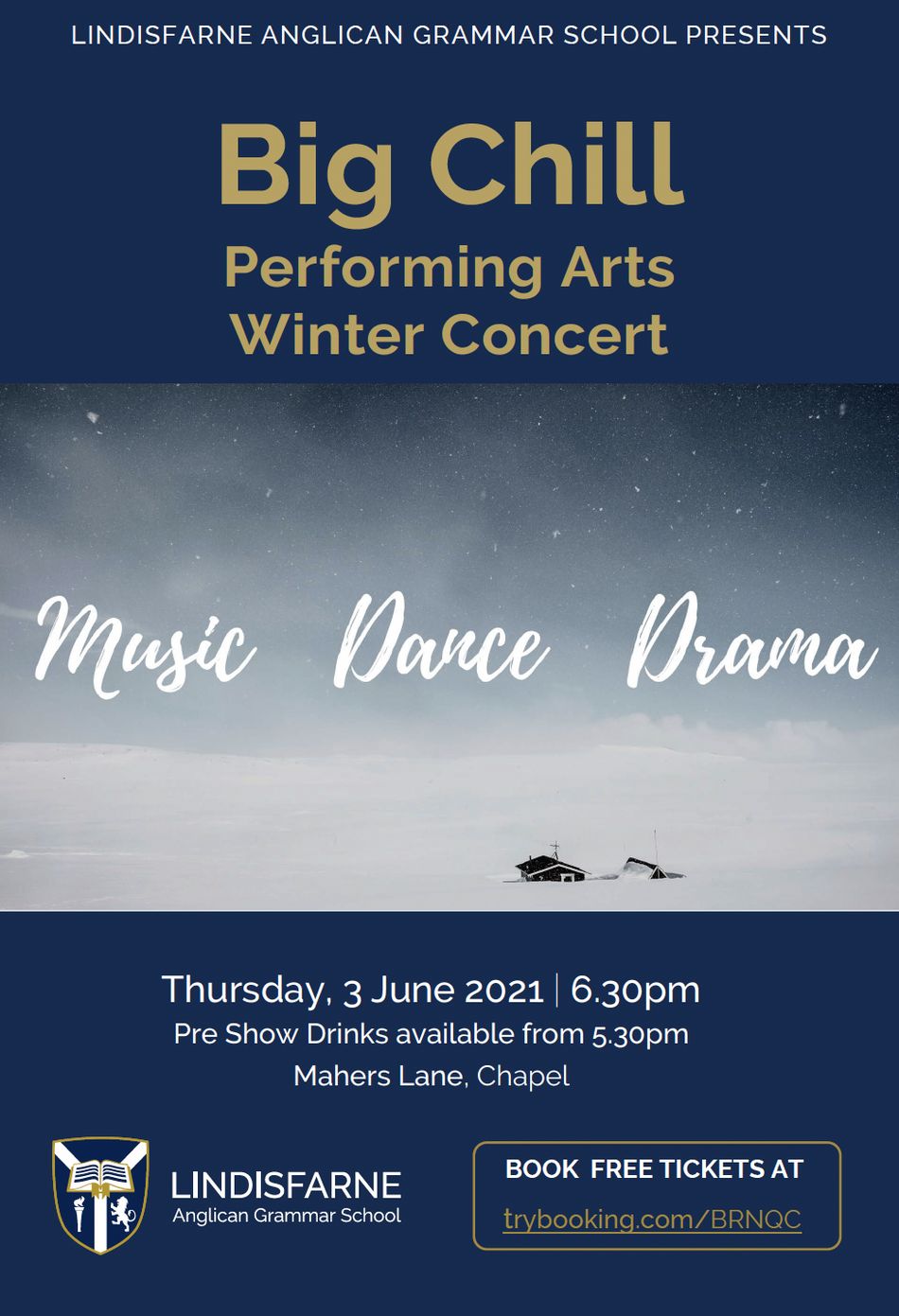 Lindisfarne @ 40 Big Chill
As part of Lindisfarne @ 40 we would like to introduce our Performing Arts winter concert featuring dance, drama and music.
This is a student-led variety performance featuring Drama, Dance and music acts which have all been prepared and rehearsed by students from years 5 - 12. We will also preview some of our Year 12 HSC performance works at this event,

When: Thursday, 3 June 2021 at 6.30pm
Where: The Chapel, Mahers Lane

Friends of the Arts (FOTA) will be supporting this event. Pre-show drinks and snacks will be available to purchase from 5.30pm.

Entry to the concert is free for our community. Booking a seat via this link below is essential to confirm your attendance.
Lindisfarne @ 40 Drama Festival
Lindisfarne @ 40 Drama Festival - Saturday 29 May
This year Lindisfarne will be hosting our very own Drama Festival on Saturday, 29 May. The festival will be held at our Mahers Lane campus and involve adjudicated Speech and Drama performances from our Kindergarten to Year 8 students.
Student performers will be required to arrive at the beginning of their session and meet with their Speech and Drama tutor. Parents and friends are welcome to join the audience for all performances. Performances will be held from 8.30am to 4.00pm.
A trophy will be awarded for 1st place in each section, a medal for runners up and each child will receive a ribbon and an adjudication certificate. A fund raising sausage sizzle and food stall will be set up by our Friends of the Arts group and will be located in the school canteen area. If you have a child involved in the festival, a detailed program and more information will be sent via email.
Amy Skene
Drama Teacher
Katie Noonan - Live in the Chapel
Katie Noonan
We are excited to announce that our Performing Arts visiting artist for 2021 will be 5-time ARIA award-winning artist Katie Noonan.
Over the past 20 years, Katie has proven herself one of Australia's most hardworking, versatile and prolific artists. Named one of the greatest Australian singers of all time by the Herald Sun, Katie has produced 20 studio albums throughout her career, with seven times platinum record sales under her belt and 27 ARIA award nominations that span diverse genres.
Whilst visiting Lindisfarne, Katie will conduct a series of musical workshops with our ensembles, undertake masterclass sessions with our senior students and present a performance at the Junior School.
On Friday, 11 June there will be an intimate concert presented in the Chapel featuring our students performing alongside Katie. Entry to the concert is free for our community. Booking a seat via this trybooking link is essential to confirm your attendance.
Todd Hardy
Director of Performing Arts
Germinate Records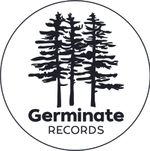 Photography and Digital Media
Science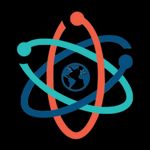 Technology and Applied Studies
Round Square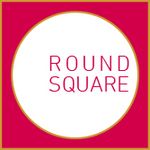 Vist From the School Support Director - Australasia And East Asia Region
Yesterday, Stuart and I were pleased to welcome Ben George, Schools' Support Director in the Australasia and East Asia Region for Round Square. Ben was particularly keen to learn more about Lindisfarnes sustainability projects, from the Sub Pods that will eventually mean no organic waste being sent to landfill, and our solar panels that will provide Lindisfarne with the possibility of going completely 'off grid'. Ben is new to the role and we will be working closely with him to achieve Global Membership in the coming months.
Mike Lush
Round Square Coordinator
Round Square Cluster Conference - Sydney
Last weekend six students attended the inaugural Round Square NSW and ACT cluster conference. With face-to-face conferences so limited due to Covid, it was fantastic that MLC Burwood hosted over 60 students from around the State and Territory.

The day started on Friday with ice-breaker activities for the delegates. From the beginning of the conference, delegates were split up into Baraza groups with the focus of meeting and connecting with the various schools. Team building tasks quickly resulted in interaction and dependency on each other to succeed.
A focus for much of the conference was on Homlessness and what we have compared to others. An eye opening lecture was presented by a team member of The Big Issue magazine with a guest speaker who lives on the streets. His story and perspective challenged any preconceptions we held.
The next day delegates took part in a scavenger hunt through Sydney. Put together by the team from The Big Issue, delegates had to follow clues, find safe places and work within a fictitious $50 budget to cross the CBD. Two of the tasks included finding a laundromat in the city and purchasing, with a budget of $20, an outfit for a job interview.
Another highlight from the conference was the Tribal Warrior harbour cruise. The harbour was seen through the lens of our First Nations people, their stories and dances.
Round Square conferences are about action and connection. With delegates from Orange, Coffs Harbour, Newcastle, Armidale, the Tweed Coast, Sydney and across the border in Canberra, friendships were made and perspectives were changed. It was a rewarding experience and as the cluster grows, more opportunities will be possible.
Mike Lush
Round Square Coordinator
Sustainability
Lindisfarne Recording Studio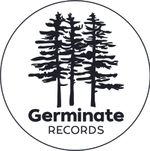 Compilation EP
A big thank-you to all who listened to and purchased the Germinate Records compilation EP, Germinate One. For those yet to visit our Germinate Records Bandcamp page, you can support our talented student songwriters, performers and sound engineers as well as our two cancer charities (ANZSA and The Children's Tumour Foundation) by listening to and/or purchasing a digital copy of the EP here.
Phebe Starr Songwriting Workshop
Next Tuesday, 1 June songwriting and music production students will be treated to an in-person songwriting workshop with LA-based songwriter and recording artist, Phebe Starr. Phebe grew up in the Northern Rivers before relocating to LA to pursue a highly successful career in songwriting. You can listen to some of Phebe's work here. There are still a very limited number of spaces available, interested students should email me ASAP on bcanning@lindisfarne.nsw.edu.au
Brett Canning
Recording Studio Producer/Manager
Co-curricular and Extra-curricular
Sport
Athletics
The Athletics Carnival which brings both our campuses together for our Years 3 to 12 is on Thursday, 17 June. It is a fantastic day on our collective calendar at Walter Peate Oval, Kingscliff - which showcases our athletic talents and wonderful school culture.
The 800m event will begin at 7.15am, and is open to anyone interested in this event. If students are interested in participating in this event they must find their own way to the venue by 6.50am for registration and warm up. The 400m event will begin at 8.00am and will be for qualifiers only (further information below).
The current volume of Lindisfarne students necessitates qualifying events to be held prior to the carnival day - in all events other than the 100m and 800m track events. Students across Years 5 to 10 will be running qualifiers in PE practical lessons, whilst our Year 11 and 12 students will be allotted lunchtimes to ascertain the final field.
Mr Croft will be sorting the qualifiers at Sunshine Avenue in a method of his discretion (across all track and field events).
Cross Country
Training is running out of the Mahers Lane campus every Wednesday and Friday mornings at 7.15am up until the NSWCIS event. Anyone is welcome to attend, we meet at the school gym.
Futsal
Our Primary boys and girls contingent (Years 3 to 6) attended the Gold Coast Schools Titles in Futsal this Thursday. Any winners will earn a place up at Brisbane for the State Titles. Full results will be published in next week's newsletter.
AFL
Our Years 5 and 6 boys and girls contingent are gearing up for the AFL Queensland Schools Cup to be held at the Cavanbah Centre in Byron Bay next Tuesday, 1 June.
Football
The following players have been selected to represent NCIS at the NSW CIS Secondary Football Championships in Sydney next week. We wish them all good luck. They will be joined by Mr Clucas and Mr Cadman as the NCIS Team Coaches.
Girls
Grace Eddy
Molly Eddy
Gabriella Hill
Cassandra Hill
Georgie Hughes
Olivia Kane
Phoebe Link
Millie Prince
Frances Watson
Summer Wise
Boys
JamesCampbell
Miki Hashimoto
Axel Hollis
Hugo McAteer
Gabriel Plesser
Rufus Scott
Toby Shapland
Extracurricular Sport sign up
Here is a video guide as to how to enrol for any of the extra curricular activities you hear in homeroom — for either teams or individual entries.
The students that register through this process will appear on our rolls to receive further information via email.
Mountain Biking
Gold Coast Mountain Biking Championships at Nerang on Friday, 23 July
Years 7 and 8 boys and girls
Years 9 and 10 boys and girls
Registrations may be completed through Student Cafe for Years 7 to 10, click here for instructions.
Integrated Sports (Years 5 to 10)
We will be releasing our Term 3 Integrated Sports next week for your perusal. The sports nominations will open on Saturday, 5 June.
Please review the sports choices below for Term 3. The selections will open on Parent lounge under Extra Curricular in Week 7 of Term 2 on Saturday, 5 June and will close at 8.00am on Friday, 11 June. A very short instructional video can be viewed here. The most critical step is to ensure you click on the green "submit to school" tab once you have selected the sport and this will open up the payment portal.
The sport options available can be view by clicking the links below:
Term 3 Sports Selections will be finalised through Parent Lounge, payment for your child's sport choice is required at the time of selection and their spot in that chosen sport will be secured upon payment.
Please note - some sports have a strict capacity limitation. Therefore, once they reach this quota, they will show as no places available and no longer be an option.
To ensure you have a clear and comprehensive view of all sports options on offer, it's recommended that you access the sports selections on a laptop or desktop as mobile phones may have a limited view and may also take longer to navigate all options on offer.
Swapping of sports once selections and payments have been made will not be possible unless there are pastoral matters, injury or health issues that arise. Please encourage your child to liaise with friends prior to the selection date and have a second sport contingency in case their first sport choice reaches capacity.
Prior to the sports selection start date, please make sure that you have sourced your login details and can access Parent Lounge. This must be finalised before Friday 4 June
Spotlight on Dane Henry
Dane had a successful NSW Far North Coast Junior Regional Surfing campaign, winning the 16s division event on the weekend and placing second in Monday's Far North Coast Schools Regional Competition, securing his spot to compete at State in July which will be held at Illawarra.
Spotlight on Tommy Horn
Tommy also competed at the NSW Far North Coast Junior Regional Surfing Titles in Lennox Head on the weekend. He surfed competitively in his heats and made it through to the finals and with a very close finish he secured fourth position.
Spotlight on Eira-Grace McGilligan
Congratulations to Eira-Grace McGilligan on her recent performance at the Gold Coast Open Taekwondo Tournament. She received the following highly commendable awards:
Individual Poomsae - silver medal
Pairs Poomsae (with her sister Sian - Year 7) - bronze medal
Jump Kick - gold medal
Sparring- gold Medal
Eira-Grace also competed in the ATQ Hanmadang & State Open last weekend receiving the following awards:
Individual Poomsae - gold medal
Pairs Poomsae (with her sister Sian - Year7) - bronze medal
Sparring- gold medal
For her aforementioned Sparring final - she won 40-9. This would appear by any reckoning to be a very dominant performance indeed. Well done Eira-Grace!
Damien Clucas
Head of Sports and Activities
Saturday Netball
Wow! What a day! So ... on May 22, we had 16 teams playing, our Lindisfarne Cubs performing new netball skills, our "Carnivale Fundraiser" and Duty Day.
Busy! Busy! Busy!
They say it takes a village to raise a child. Well ... it certainly took our WHOLE netball club to run our Saturday fundraiser.
Thank you so much to all the families who donated in big and little ways. From early morning set-up to late afternoon pack-up, hair braiding, hair spraying, raffle ticket selling, guess the lolly selling, making the signage, cutting bread rolls, cooking on the BBQ, trips to the shops for more supplies, putting up signs and bunting .... it really didn't go unnoticed!
Also, a big huge thank you to all our wonderful team managers who facilitated the donations and our netball families who made the donations - bottles of soft drinks, lolly bags, hair bands/ brushes/ spray to make our fundraiser day so awesome.
A special thank you to The Bakers Cafe (Casuarina) and The Meat Merchant (Casuarina) whom we purchased the delicious sausages/ bacon and delightfully fresh bread rolls and to Mira, a netball mum who owns 'Cookie Secrets' (phone: 0481214889) who donated the delicious sweet treats including specially made netball cookies.
And of course to Jane Daniel and Carly Griffith who were the heart and hands behind the effort as part of the Lindisfarne Netball Club Parent Support Group
The next meeting will be for all of the coaches and managers to join the PSG at the Terranora Pavilions for a chance to share ideas and concerns … and the good news about the fundraiser! … on Tuesday, 1 June.
Good Luck this weekend!
Round 5 - May 29
| | | |
| --- | --- | --- |
| Time | Team | Court |
| 9.30am | Pink Lions | 20 |
| 9.30am | Purple Lions | 21 |
| 11.00am | Crimson Lions | 15 |
| 11.00am | Orange Lions | 7 |
| 2.00pm | Lime Lions | 2 TBC |
| 2.00pm | Bronze Lions | 2 TBC |
| 12.30pm | Aqua Lions | 3 |
| 12.30pm | Yellow Lions | 4 |
| BYE | Blue Lions | BYE |
| 2.00pm | Green Lions | 5 |
| 12.30pm | Lavender Lions | 13 |
| 2.00pm | Red Lions | 11 |
| 2.00pm | White Lions | 12 |
| 2.00pm | Silver Lions | 13 |
| 12.30pm | Navy Lions | 12 |
| 2.00pm | Gold Lions | 9 |
Netball Centre of Excellence
Three Green Lions Centre of Excellence players, Scarlett Ojiako-Pettit, Amber Sullivan and Shelby Osborne represented Tweed at the Rep carnival at MacGregor on Sunday. The girls had a great day: Scarlett and Shelby competed in the under 13 Division 2 and their team was undefeated all day and took out first place. Amber's team competed in the under 13 Division 1 and came runners up.
Nicole Cusack worked with the Year 7 - 9 players last Thursday and Friday for Stage 3 too.
Sonia Mkoloma (ex-Swift, England International and present assistant coach to the English Roses) worked with the senior players in a session on Thursday evening last week. Special mention to Abby Pirotta who managed to defend this defender!
Before School training will start after camp week, as will individual and group mentoring sessions for the senior players.
Yesterday, the Lindisfarne Aqua Lions team competed in the Netball NSW Schools Cup. Coached by Samantha McGilligan and Deb Arghyros, the girls enjoyed a day full of fun, teamwork and cooperation. After 4 straight wins in the rounds (with impressive score lines like 25 - 0!), the team was successful in making it through to the finals. Playing against Bogangar Breakers, they were triumphant, winning 16-2. Well done to all the girls on their efforts and congratulations to everyone involved!
If you have any questions re: netball, please do not hesitate to email me.
"I'm here if you need!"
Gay Maynard
Teacher in Charge of Netball
Library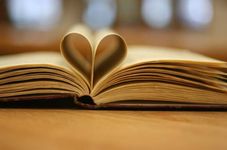 Careers and Vocational Education & Training (VET)
Upcoming Events
Loading events...
View full calendar