2021 Term 3 Week 10
17 Sept 2021
This Week Overview
Upcoming Events
Loading events...
From the Principal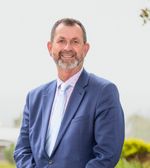 Dear Parents and Guardians,
What a pleasure it has been to be back at School with our Queensland and New South Wales students, staff and families reunited and face to face learning resumed.
It certainly has been a rewarding week with both of our campuses buzzing with the energy our students bring to our community each and every day.
As we approach the school holidays please continue to be vigilant in following any New South Wales and Queensland Health advice. For those still considering or progressing vaccination for Covid-19 the School holiday time would be an excellent opportunity to book an appointment or consult your medical professional.
The snap Lismore LGA seven day lockdown is a timely reminder of how quickly the landscape can change. As always please get tested if you have even the mildest symptoms of Covid-19.
We provided some care packages to our staff and Year 12 students over the last two days. This is a small but tangible way to express appreciation and support on behalf of our School community as staff have constantly adjusted quickly and with incredible commitment to ensure continuity of learning for all of our students. Our Year 12 students have made many adjustments and I'm so proud of how the students have responded despite the many changes and challenges.
Head of Senior School Kate Cornell shared with our Year 12 students and parents a clear outline for our Year 12 students covering both the ongoing preparation for the HSC and the important 'rites of passage' that we are all greatly looking forward to culminating in Speech Day and Year 12 Graduation on 8 December.
As we continue to offer more opportunities in STEM and Sustainability, it is projects like What'll Happen to the Wattle??!! (see below) that are gifting our students the opportunity to be involved in world-leading projects. Lindisfarne was one of 150 schools chosen from across Australia to grow and monitor the Golden Wattle seeds that have spent time in space. Thank you to Tracy Foyster for her work on this project and I look forward to following the progress of our 'space seeds'.
'As we close out this term of learning I wish all students, staff and families at least some form of a break and renewal. I know for many families a break may not be possible but the change of routine is a welcome chance to regroup and recharge ahead of our final term of the 2021 school year.
We are all looking forward to the term ahead and as is our Lindisfarne Way rise to any challenges we may confront.
Thank you again for all of the messages of support during the term. We are all grateful to be a part of such an exceptional School community.
Stuart Marquardt
Principal
From the Deputy Principal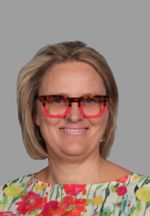 Chaplaincy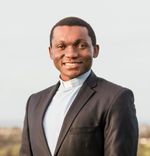 Dear Parents, Guardians, Staff and Students,
I would like to extend my sincere thanks to each and every one of you for your amazing creativity of love and support of one another during what has been an eventful and challenging but rewarding Term 3.
It's been heartening to experience the flexibility, agility and resilience of everyone as we made the most of the circumstances we found ourselves in. May God bless and reward you for all your efforts and hard work.
During our Chapel Services over the course of this term, we have explored the themes and values of gratefulness, gratitude, empathy, compassion, friendship, mindfulness, care for self and others. Our students have been learning that we just don't talk about our Christian faith, we also put it into action. The Faith in Action initiatives led to our partnership with Fred's Place in caring for the homeless members of our community. These samples of "Empathy and Compassion Letters", encouraging our most vulnerable citizens not to give up in these challenging times, are further touching examples of our students putting their love and faith into action for those in need.


As always, sharing with our young people the good news of God's unconditional love for us manifested in the person of Jesus Christ remains the greatest privilege of my life. During these uncertain and challenging times, it is in Jesus Christ that we find our anchor and hope. Let us not forget that Jesus is not only our saviour, but also our brother and friend. He is in the storm of covid-19 pandemic with us, and because of Him we shall not be overcome. I invite you to reach out to Jesus and let His presence bring you peace.
Finally, the chaplains of our diocesan schools have recorded a combined virtual service on the 'Communion of Saints' as a way of concluding Term 3 and giving thanks to God and to you for our shared journey of learning and growth. Please click here to watch and enjoy the video:
I wish you a relaxing, refreshing and safe break!
Constantine Osuchukwu
Chaplain
Parents and Friends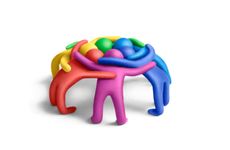 FunFest Car Raffle - Drawn 5.00pm Friday, 8 October
Thank you to our families for their efforts in returning tickets this week. The Mahers Lane Reception will accept all outstanding tickets over the break ready for the draw which will be at 5.00pm on Friday, 8 October. There will be a livestream and the link to watch will be sent in the days prior to the draw.
Thank you for supporting the Lindisfarne P&F.
Steve Cornell
P&F Vice President
ParentEd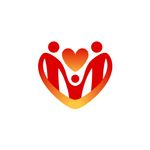 Wellbeing Team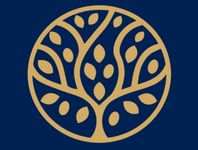 Screen Free Time Over The Holiday Break
Screens have been so critical over the past month in particular to help our kids stay on track with their learning, keep in touch with friends and family, and (let's be honest) to give us a break as well. Happily, and hopefully for all of the school holidays at least, we are now free of the need to be in front of a screen so often.
Children usually fall into one of two categories with their screen use, those who love it but can also leave it after a while and choose other things to do, and those who love it and have a really hard time leaving it. You know what type your child is, I am sure. When people say, just take the screens away, send them outside in the fresh air. The second group of parents roll their eyes, sigh and just agree while thinking 'you just don't understand'. It is tough but some planning ahead might help.
The start of the school holidays is a great time to review (or set up) family rules about screen use, and yes they apply to parents as well, we need to lead by example. Family rules should include when, where, what, and how long. The Raising Children Network has some great guides for setting up some rules and some alternate screen free options www.raisingchildren.net.au/schoolage/play-media-technology
As with most things, a few minutes planning can save a lot of time later. Make your plan first, sit with the kids and discuss the plan, be ready to compromise a little to let them feel they are being listened to, write the plan down and post it on the fridge.
Best of luck
Julie Henry
Junior School Psychologist
Student Voice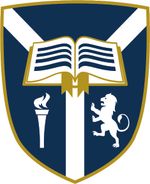 Curriculum
I would like to take the opportunity to thank the students for their efforts during Term 3 and congratulate them for the resilience and adaptability they have demonstrated during the term. I wish you all a happy and safe term break.
Interim Reports
Interim reports for Year 5 to 10 are now available on parent lounge. These reports are based on student application throughout Term 3. If you have any concerns please contact your child's teacher.
NAPLAN 2021
Please note that NAPLAN results have been mailed out via post today and you should receive them early next week in your letterboxes.
Higher School Certificate
In preparation for the Higher School Certificate there will be a number of tutorials running through the Term Break. Schedule available here.

Students have also been sent details of revision sessions running through the Term Break with ATAR Notes and have been given emailed access to InspirEd programme due to start on 1 October.
The updated Higher School Certificate Timetable is available on parent lounge under the examinations tab.
I would like to take this opportunity to acknowledge all the Year 12 students who completed major works this term. They should be very proud of their achievements.
Year 12 Reports are now available on parent lounge.
Term 4 Timetable Changes
The timetable will be updated during the holidays. Year 7 will be changing to their new Technology subject next term. Year 11 who have selected extension classes for 2022 will commence in Week 3. Please note Term 4 commences on Tuesday 5 October and is a Week B.
ICAS
Postponed ICAS tests will take place in the testing window in October. Emails containing the dates and times will be sent to parents and students early in Term 4.
Expression of Interest Supervisors for Higher School Certificate Examinations
Just a call out to our community that we still require some supervisors for the Higher School Certificate Examinations which commence in November. Supervisors will need to have received both doses of COVID-19 vaccine and a Working With Children Check.
Please contact reception@lindisfarne.nsw.edu.au for further information.
Caroline Jeffries
Dean of Studies
Junior School
Junior Engineers School Holiday Program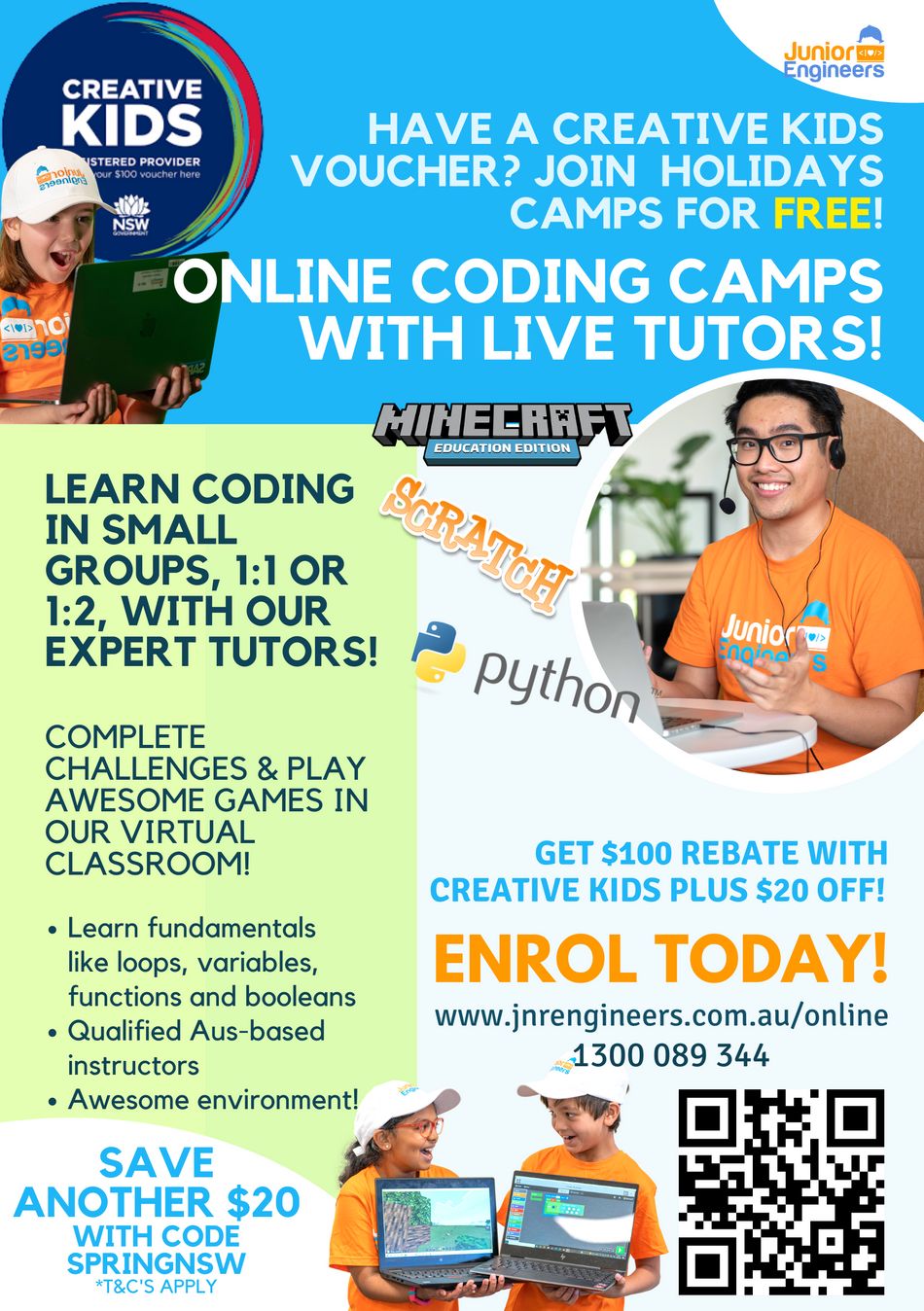 From The Head Of Junior School
What a wonderful week it was to have all of our students back on campus after another stint of online learning. Huge smiles could be found all over our playgrounds and in our classrooms as students were reacquainted in person with their friends and teachers.
I commented to our students during this week's online chapel service that I don't believe I have seen children run so hard and play so intensely for a very long time. Listening to students excitedly claim that it was 'the best day ever' certainly brought a smile to our faces.
Whilst I recognise that we are far from the conclusion of our covid journey, the light at the end of the tunnel is getting brighter each week. I would like to thank all members of the community for their flexibility, support and encouragement over the last month. In particular, the recognition our parents have given to the efforts of their teachers has been heart-warming and positively impactful for staff.
After only a week back at school – the children are back home again! I would encourage all parents to use this time to have their children disconnect from devices and get outside and enjoy the beautiful warmer weather. Time away from devices and screens will be important for the wellbeing of all students after nearly full days online in front of a device. Sometimes children can find this disconnect challenging, and I recommend that parents read the article for our Junior School Psychologist Mrs Henry regarding tips and support with this.
Have a safe and relaxing holiday with your families.
Mark Douglas
Head of Junior School
Early Learning Centre
Each year springtime in Preschool is marked by the fruiting mulberry tree and the hatching of silkworm eggs- which have been in hibernation since last year!
The children have been learning about the different stages the mulberries go through before they are ready to harvest… waiting patiently as the berries turn from green, to white, to pink, to red, to black! Now many a Preschooler goes home with stained fingers and mouths as they delight in tasting the ripened fruit. The bountiful harvest has inspired some delicious cooking experiences such as mulberry chia jam alongside freshly baked scones and mulberry swirl puffs!
It has also been a great responsibility caring for our silkworms who have a voracious appetite for freshly picked mulberry leaves. We have watched them hatch from tiny eggs and grow into large caterpillars and any day now they are expected to begin weaving their cocoons of silk threads for their metamorphosis.
So much hands-on, real-time learning about seasonal changes, food production and life cycles all within the Preschool playground!
Michelle Donohue
Preschool Joeys Teacher
Green Team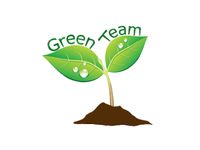 Stephanie Alexander Kitchen Garden
Middle School
What'll Happen to the Wattle? Seeds in Space Project
What'll Happen to the Wattle? That is the answer we will find out when we plant our SEEDS FROM SPACES.
At the end of 2020, students from Year 5 helped to create a short clip that was submitted to the 'One Giant Leap Foundation' and supported by the Australian Space Agency explaining why Lindisfarne should be selected as one of 150 schools Australia wide to take part in the 'What'll Happen to the Wattle?' Project. The project involves growing the space wattle seeds alongside seeds from the same seed lot that have remained on Earth. This information will add to the global research about growing plants in space and the future of space exploration. The research will also assist with ideas for sustainability and protecting our precious plants in case of disaster. The submission was successful and during the lockdown period the 'Space Seeds' arrived after spending 6 months at the International Space Station. 5C were excited to open the package and have their first glimpse of the seeds. Next term the project will begin with 5C students planting the seeds and recording data about the germination and seed growth. Data will be uploaded to an app sending information directly to the One Giant Leap Foundation. The project is a wonderful opportunity for Lindisfarne students to take part in an authentic scientific investigation that produces valuable results that will impact future generations.

Stage 3 has had a fabulous return to school and final week of Term 3. It has been wonderful to see the students and teachers reconnect and share stories from over the past few weeks. The Stage 3 teachers would like to thank all the parents and students for the amazing effort they have given to learning from home. We are truly part of a wonderful, caring community.
Gold Coast Eisteddfod
Over the past two weeks Sapphira Acedillo, Anna Haubek and Madeline Newman have performed with excellence in the Gold Coast Eisteddfod. They competed against students from many schools across the region.
Sapphira performed on the piano receiving a very highly commended, bronze medal and a gold medal. She also received a special award, the Dr Andrew Letchford trophy for students showing potential.
Anna and Madeline performed in the drama section. Madeline was awarded 2 gold medals and 2 silver medals & Anna received 3 gold and 3 silver. They performed various poetry and prose pieces.
We are very proud of the girls' achievements and congratulate them on their outstanding performances.


Chapel
Once again Reverend Constantine blessed our students with his wonderful words of wisdom and compassion. This week's chapel service focused on the importance of friendship. Not only the importance of our friendships with others but also our friendship with Jesus. Students discussed the various qualities that make a good friend. Friends listen to you and we need to learn to listen to our friends and to hold a true friend with both hands. Good friends are very special and can make the hard times easier to get through. Be a good friend to yourself and be a good friend to others.
Reverend Constantine reminded students that when you are worried or have anxiety remember that Jesus is your friend and you can speak to him about these things. See him with your heart and feel his presence with your heart. Jesus is our friend and will always be there to help us.
Marcus Fox- Starlight Children's Foundation Tour de Kids
Marcus Fox from 6D has signed up to ride 500km in 30 days to raise money for the Starlight Children's Foundation. Please visit https://tourdekids.org.au/marc... if you would like to sponsor Marcus' and follow his progress. We are all very proud of Marcus and how he is taking action to support those children in need in our community.
(add photo in folder)
Amy Williamson and Kylie Thompson
Year 5 and Year 6 Coordinators
Senior School
This week the update is directed at our current Year 12 cohort, with some information from Training Services NSW:
Training Services NSW and Industry are working together to support 2021 school leavers with their transition into local job opportunities and further training (fee free) post school. Historically we have lost connection with students when they leave school and recognising the 2012 school leavers need all the support we can give them in these uncertain times, we are hoping to make contact with students and secure their contact details now without disrupting students in the lead up to or during exams. We will follow up post school with links to the job opportunities in the region through the My Future Workforce Northern Rivers platform and fee-free training through the Summer Skills program.
1. If you would like to gain skills over summer with free training, the Summer Skills program has been designed specifically with school leavers in mind. The program allows students to explore their interests and gain valuable skills that they'll be able to take with them, wherever they end up! Training will be delivered from 15th November 2021 to 30 April 2022. Once students register via the QR code, students will be contacted with further information about courses of their interest post school. You can choose from a range of short courses where there are plenty of jobs available in the following industries, scan the QR Code now:
Hospitality (including RSA & RCG)
Construction
Agriculture
Community Services
Sport & Recreation - Swimming
IT/Digital
2.If you are job ready and looking for work after school, including an Apprenticeship or Traineeship or part time employment to get you through University, register and create a profile on the My Future Workforce Northern Rivers platform. We are working with local industry and Business NSW to ensure available vacancies are advertised on the platform. Here's how the platform works… Local school leavers create a profile detailing what type of employment they are looking for and are matched to local opportunities based on their skills and preferences, viewed on a personalised dashboard. Here they can add information to improve job matching and see recommended positions, courses and support.
Register for free today; https://northernrivers.myfutureworkforce.com.au
Don't miss out - Register Today!
If you have any questions or would like an Officer to contact you to discuss the programs further, please email TS.Lismore@det.nsw.edu.au
Lauren Ward
Director of Careers and VET
School Psychology / Counsellor
Business, Entrepreneurship and Enterprise
English
A Note From The English Faculty
On behalf of the English Faculty, I would like to extend my appreciation to the students for their online work and for being flexible in the way that they completed their assessment. Year 7 did some incredible persuasive speeches via Google Meets with Year 8 submitting their first analytical essay on the poetry of Oodgeroo Noonuccal. The Year 9 and 10 students crafted engaging video essays on the plays and texts that they studied to reflect their knowledge and engagement with the key ideas of the composers whilst our Year 11 students completed their Preliminary Examinations online.
To the parents and carers who became teacher support personnel overnight - thank you. It was great to have you on the team ensuring your students were engaged in their education.
And, on a personal note, I would like to extend my personal gratitude and recognise the tireless work of the English teachers who put their heart and soul into supporting our students to do their very best in the circumstances. We are certainly very blessed to have a team of such dedicated and passionate educators in the English team.
I hope that everyone can enjoy some family time without screens over the Spring break. We look forward to resuming Term 4 and finishing the year with strength and determination.
Kylie Wharton
Acting Director of English
Students in Year 10-11 are invited to submit a short piece of fiction (up to 300 words) on the theme of Landscape. Use your holiday break to enhance your writing skills. You are able to 'reflect on people, power and place in any landscape whether it's environmental, political, emotional or imaginative.'

You must submit your entry by 5 pm on 4 October 2021. Entry details can be found at: https://expressmedia.submittable.com/submit
Suellen Walker
English Coordinator
Debating and Public Speaking
Mathematics
Parabolic Functions
We see many examples of parabolic functions in nature and in real life such as the path traced out by water coming from a garden hose. Last week's challenge was to send a photo or create a picture of a parabola. See some samples from Year 10 and Year 7 math students.


Year 12
Next Term we are looking forward to hosting Stuart Palmer virtually, to present to some Year 12 Mathematics Standard 2 students. This will happen on the Wednesday of Week 1 Term 4 (1:30 - 3:00). Stuart is a fully qualified secondary mathematics teacher with 25 years of full-time teaching experience in a variety of NSW schools. He taught and programmed Stages 4, 5 and 6 Mathematics numerous times. He currently works as an educational consultant and delivers workshops all over the state. We are excited to have him present to Lindisfarne students to provide further support to them as they enter the final stages of their preparation for the Higher School Certificate.
Caitriona McCann
Mathematics Teacher
Performing Arts
In addition to the fantastic results from Junior School students last week, congratulations to the following Speech and Drama students representing Lindisfarne at the Gold Coast Eisteddfod.
Anna Haubek ( Yr 6)
1st -Prose
1st - Humorous Poetry
1st - Individual Drama
2nd - Verse Speaking
2nd - Poem in Pairs
Madeline Neuman (Yr 6)
1st - Prose
2nd - Humorous Poetry
2nd - Poem in Pairs


Todd Hardy
Director of Performing Arts
Germinate Records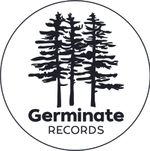 PDHPE
Question 1: What was Term 3 like for you?
A roller-coaster ride
A test of your resilience
A time when you reflected more than usual
All of the above
As we head into the holidays, try to look for the positives from this Term 3 experience. The silver-linings may be that you have thought more about your relationships with your family, friends and even yourself.
Self-care looks different for everyone, so do what you do when you need to decompress. Some ideas for reducing stress, practicing self-care and enjoying the break are to:
Take a long hot bath
Read a good novel
Take a nap when your body tells you to
Have a cozy movie night
Yoga
Put away the laptop
Go to sleep early!
Spend time with friends
Go for a walk alone
Listen to music
Drink lots of water
Practice mindful breathing
Fruit and Veg Month
Fruit & Veg Month 2021 ends this Friday. Don't forget to submit your competition entries - a drawing of a fruit and veg party. Winners will be selected by the School from entries received from K-Year 6 students. We will then email copies of our best entries to info@healthy-kids.com.au by close of business, Friday 8 October 2021. Remember that there are seven (7) great prize packs up for grabs to help the winners celebrate fruit and veg. Each pack contains: a wireless speaker for playing your favourite fruit and veg songs at your next party, food cutters to create fun fruit and veg shapes and a voucher for a local fruit and veg retailer
Entry forms: We have provided the standard PDF version here. We have also provided a modifiable Word version here if you want to complete it online to save on printing and scanning – you can type in their text, then draw your image on a piece of paper, take a photo of it and insert it into the entry form.
Selected entries may be published in Healthy Kids Association digital and print communications. Entries will be de-identified before publishing.
Wishing you all a restful, relaxing and recharging holiday
The PDHPE Faculty
Photography and Digital Media
Science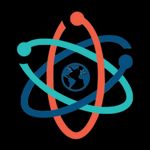 Celebrating Exceptionalism
There is an adage here at Lindisfarne that if we want our students to achieve exceptional things we need to give them exceptional things to do.
Last week we celebrated the achievements of Owen Browne (Australian Museum science video competition Highly Commended) and Olivia Sweetnam and Chloe Guye (accepted into the 2022 National Science Youth Forum).
This week, our return to face to face learning coincided with the release of results from the Junior Science Olympiad. This challenge is in the form of an examination based on the Australian science curriculum from Years 7 to 10 including extension questions on a range of topics. Participants who earn a High Distinction are invited to the Science Olympiad summer school and enter a selection process to represent Australia at the International Science Olympiad.
This year we are pleased to announce that Jorge Underhill and Ariella Stafford (Year 9 accelerated science) both achieved distinctions in the exam.
Equally exciting was the achievement of Hayley Maddalena and Nicolas Leotta (Year 7) who achieved credit results on this very demanding challenge.
Due to their accelerated status, both Jorge and Ariella have the option of sitting the exam again next year and Hayley and Nicolas will have at least three more opportunities to attempt the olympiad.
How good is your Year 7 to 10 science brain? This is just one of the questions our students had to contend with:
"DNA uses a code based on four molecules (known as 'bases') which we can represent with letters: A, C, T and G. The bases are arranged in groups of three (called 'codons'). Each codon represents one of the 20 amino acids. For example, a very short protein consisting of the amino acids alanine-glycine-arginine-alanine would be encoded by CGTGGAAGGCGT. If, instead of 20 different amino acids, proteins were composed of only 12 different amino acids, what is the smallest possible codon size that could be used in DNA to encode them all?"
The covid19 pandemic has delivered a barrage of biology vocabulary into our lounge rooms. Everyday we hear expressions like "RNA vaccine", "PCR testing", "Antigen testing", "Herd immunity", "Mutation" "Cytokine storm" and "Epidemiology" but how many people genuinely know what these terms mean? It is becoming increasingly important that our society is scientifically literate in order to understand the rapidly changing world around us.
It is right that we celebrate our exceptional students and encourage all members of our community to endeavour to become literate in the language of science.
If you would like to find out more about the Science Olympiad or are interested in entering next year, you can visit the website here:
https://www.asi.edu.au/programs/australian-science-olympiads/
Hamish Inksetter
Science Teacher

Technology and Applied Studies
Round Square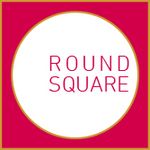 Round Square International Conference 2021

Next week five student delegates from Year 11 will be attending RSIC2021, "Blue Skies and Brave Conversations", which will be held online on the newly-created virtual campus on Gather over four days – three hours per day - from 20th to 23rd September.
The Gather with Round Square Campus blends a gaming-style with the functionality of video-conferencing. Delegates will join the platform online as an avatar, through which they can navigate around a virtual conference campus and park, using the arrow keys on their keypad. As delegates' avatars meet one another on the platform they connect through a video window and have a real-time conversation. Delegates can participate in games and activities by navigating their avatar to different areas of the conference campus and park.
Each day of the conference will offer a mixture of keynote content from 14 speakers, baraza breakout discussions on that day's topic, yoga sessions in our Yoga Pagodas, open mic performances "on the beach", a main stage where delegates can watch cultural performances, student-led small group games and activities such as Kahoot quizzes, dance tutorials, art and craft activities, puzzles, and a range of themed discussions e.g. hobbies or music or literature.
Mike Lush
Round Square Coordinator
Sustainability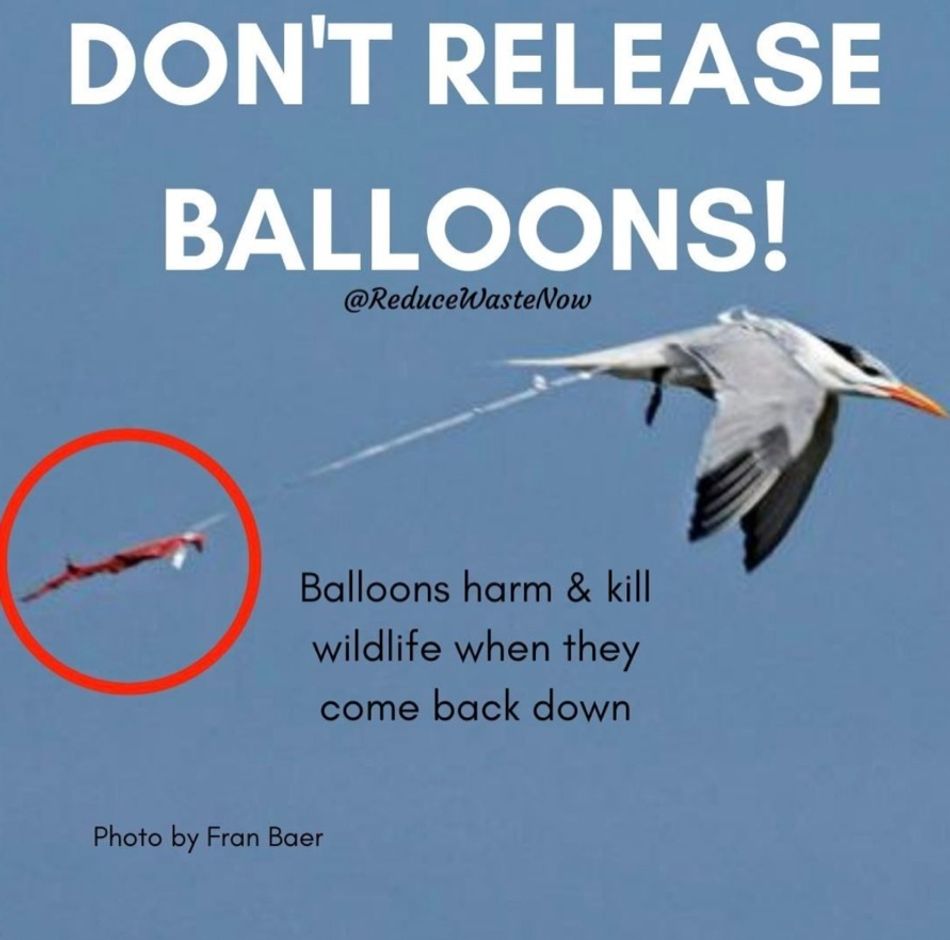 Over the past three terms our recycling hubs have been very popular amongst members of the Lindisfarne community who are wanting to reduce their environmental impact. The support for this project has been amazing and I thank everyone who has been involved. Through our efforts 20,117 items have been recycled through our recycling hubs. This is an incredible achievement.
An accepted waste poster for our recycling hubs has been created. Feel free to print our new accepted waste poster to stick on your fridge or in your bathroom to remind you of what items to bring in for recycling.
With term 3 now finished I encourage everyone to hold onto their recycling hub recyclables so they can be dropped off at the start of term 4. If you have any questions regarding our recycling hubs feel free to email me at patrick.brabant@lindisfarne.nsw.edu.au

Have a great break

Patrick Brabant
School Assistant - Sustainability
Lindisfarne Recording Studio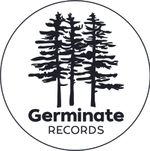 Co-curricular and Extra-curricular
Sport
Lindisfarne Tennis Championships
We are still taking registrations for our Annual Lindisfarne Tennis Championships on Wednesday, December 1. This event also needs the Level 3 restrictions to be removed for it to proceed.
Entries are now open, follow this link to register.
Saturday Netball
A decision regarding the end of the Tweed NA Saturday Season has yet to be finalised. I have a meeting on Wednesday evening, and hope to be able to share with you some plans after this. I have suggested that we have a fun day Carnival if we are able to return to play soon. As part of the day, the Grand Finals could be played. If Community Sport rules are not lifted and School Sport restrictions are, I will organise some in-School competitions to finish the season.
At present, we would not be allowed to host our Presentation Event even with just the players. After last year, we were really hoping to have parents join us to thank and congratulate Lindisfarne Lions Netball Club members. In light of this, we have postponed the Presentation Evening, again. Please save the date - Friday 22 October.
Monday Night Netball
Any 11 years to Open players who wish to play Monday Night Netball, starting on September 13, please contact me ASAP so teams and entries can be organised.
If you have already played this year, the registration through NetballConnect will cost $10 and the Team fees of approx. $50 - $60, will be charged through the Parent Lounge. It would be great to have teams in all of the divisions for Season 2.
Tweed's registrar has asked me to find more 11 - 13 year-old players!
Netball Centre of Excellence
The Netball Centre of Excellence players have continued to keep themselves Netball fit.
This week, the Lions did another workout with me.
Matilda Daniel sent this video of her completing Session 4 - Speed and Agility
And … Holiday Clinics are BACK!
This September, Holiday Clinics will be held for players aged 5-10 years and 11 -14 years. These clinics are a wonderful opportunity to have fun, be active and learn some new skills! No prior netball experience is required.
All registrations include the clinic, a Queensland Firebirds giveaway and the option to redeem a Digital Membership with some exclusive benefits!
NetSetGO 5-10 years
The Firebirds Holiday Clinics powered by Suncorp Team Girls is for girls and boys aged 5 to 10 years who are interested in having fun, being active, learning about netball and learning new skills.
Rookie 11-14 years - The Firebirds Holiday Clinics powered by Suncorp Team Girls is for girls and boys aged 11 to 14 years who are interested in learning more about netball or developing current skills.
Have fun over the holidays!
If you have any questions re: netball, please do not hesitate to email me.
"I'm here if you need!"
Gay Maynard
Teacher in Charge of Netball
Term 4 Sport selections UPDATED
The Sports Department will continue to postpone the selection of Term 4 Sports for Years 5 to 10. A decision will be made hopefully in Term 4, Week 1 - when the directives become clearer as to which level we have to work within.
Queensland All School Touch Football
Earlier this week, Lindisfarne made the reluctant decision to withdraw from this tournament. There are too many headwinds and the uncertainty with the QLD border and the NSW Level 3 restrictions we are working within guided this decision.
Spotlight on Koa Stotz
Well done to Koa Stotz (5B) who entered a swim meet at Miami last Saturday and won the gold medal for 50m Breaststroke Boys 11 Years.
Basketball
Summer League
The Gold Coast Junior Basketball League will run their Summer Season throughout Term 4. Unfortunately, with volatility around the QLD border directives, including the length of time it takes to cross the border in the current climate - even with a border bubble back in place, the hard decision has been made for Lindisfarne to withhold our team's entry for the remainder of the year (Summer League). We are reluctant to make this call, but the stress levels are too great on parents and students trying to make the venue on time with lengthy border delays and no immediate border respite in sight.
Student Cafe sign ups available
Please note that we want to roll these events out for trials and training as soon as we get clearance from the NSW Health directives.
The Australian Schools Volleyball Cup is now played on the Gold Coast.
We are taking registrations now for Lindisfarne's inaugural entry in the Australian Schools Volleyball Cup (a 5 day competition that runs in the last week of school in December on the Gold Coast). The tournament operators of this event are determined to proceed - even if it is just for QLD schools.
We will be running hour-long morning or afternoon training sessions for our squads that will be encouraged as compulsory for the selected students. Please register your interest via Student Cafe in the following age divisions and we will be back in touch with further details via email:
Year 7 and 8 Girls
Year 7 and 8 Boys
Year 9 and 10 Girls
Year 9 and 10 Boys
Australian Schools Basketball Championships
The 2021 Australian School Championships will be held from Saturday 27 November- Thursday 2 December at Carrara Indoor Sports Stadium on the Gold Coast. This is the first year of a three year tenure at the Gold Coast, and a magnificent opportunity on our doorstep for our Basketball enthusiasts - of which there are many here at Lindisfarne!
We will be taking player registrations very soon through Student Cafe and running trials. Training will be an hour long block either before or after school to prepare rigorously for this tournament.
U15 Boys
U15 Girls
U17 Boys
U17 Girls
U20 Boys
U20 Girls
U15 Division: for players aged 14 years and younger as at 31 December, 2021 – born in 2007 or later
U17 Division: for players aged 16 years and younger as at 31 December, 2021 – born in 2005 or later
U20 Division: for players aged 19 years and younger as at 31 December, 2021 – born in 2002 or later
Damien Clucas
Head of Sport
Library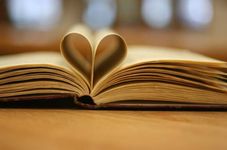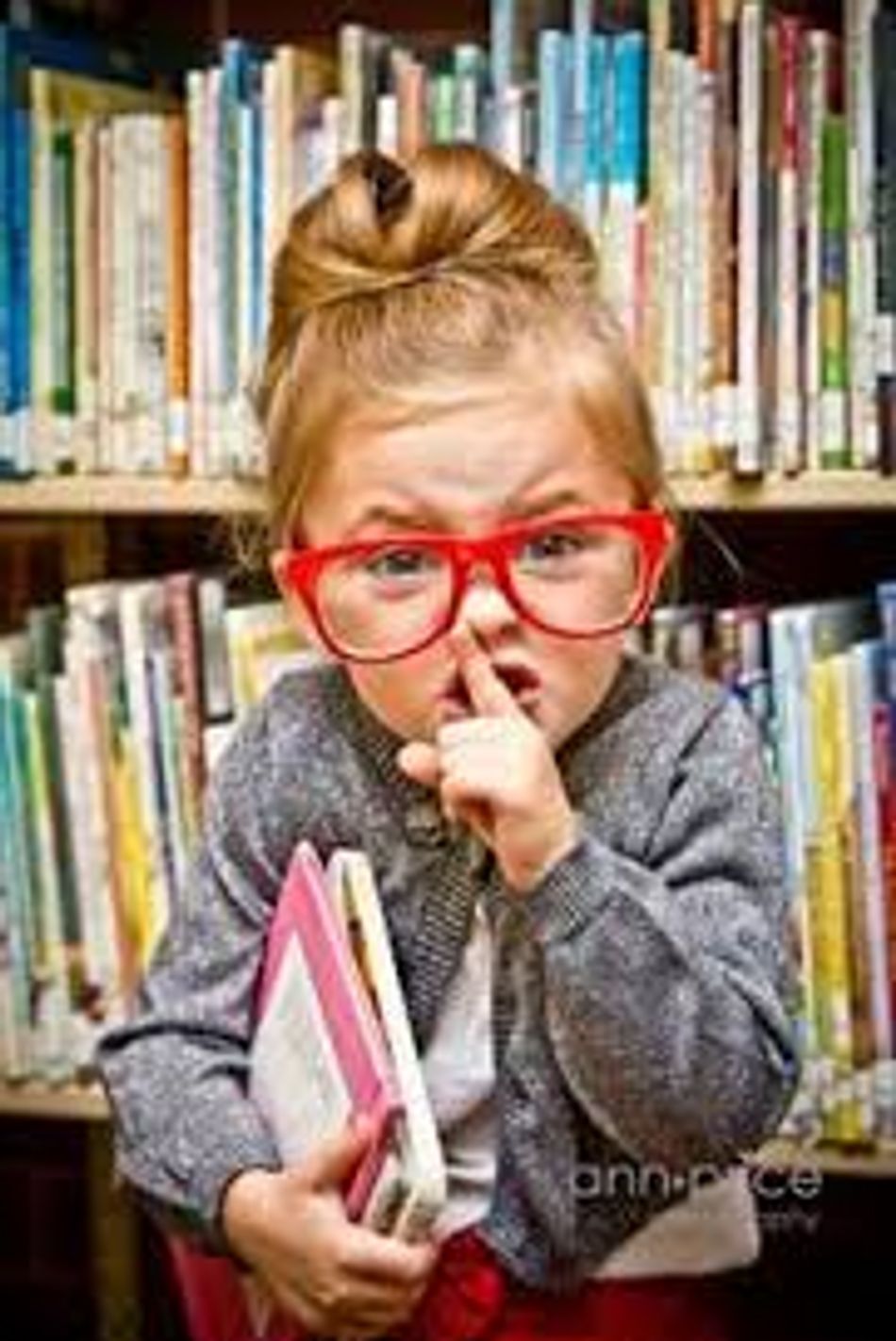 Our Lindisfarne tradition of Library study during the term breaks is still happening. So, gather up your study buddies, your thinking caps and get ready to brain-storm without any distractions in the luxury of your magnificent Library.
The opening hours will be 8.00am to 3.00pm every weekday, excluding Monday, 4 October, the Public Holiday.
Looking forward to seeing you all.

Careers and Vocational Education & Training (VET)
Upcoming Events
Loading events...
View full calendar