2021 Term 3 Week 2
23 July 2021
This Week Overview
Upcoming Events
Loading events...
From the Principal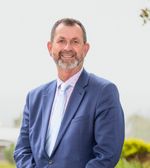 Dear Parents and Guardians,

A New South Wales border zone came into effect from 1.00am Friday, 23 July 2021 when all of New South Wales was declared a hotspot. Staff and students who are Queensland residents can continue to attend New South Wales schools in the border zone for work and education.
Students travelling on a Lindisfarne bus into New South Wales and then returning to Queensland are to ensure they have all the required border passes prior to boarding. A reminder that masks are mandatory on buses for students in Year 7 and above. Please support the School by reinforcing this essential compliance requirement with your child.
I appreciate how frustrating the border delays are, as we continue to navigate the pandemic. Please see my latest Covid-19 update to the School Community here.
Last night I attended the Senior Drama Performance Stories in the Dark at the Citadel, Murwillumbah. This really was an outstanding production and the students are to be congratulated on their exceptional work. I'm extremely grateful to Loretta Visser who expertly directed the work and to the Performing Arts faculty for their support of the production. The Citadel at Murwillumbah was an exceptional venue and we look forward to more live theatre in the years ahead.
Last weekend we had nine teams complete the gruelling Senior School Kokoda Challenge under the leadership of Jonathan Dwyer and expertly supported by our staff, school parents and Alumni. The Kokoda program grows each year with huge numbers participating in the 15km Year 7 and 30km Year 8 challenge earlier in the year and more and more Senior School students embracing the 48km and 96km programs each year.
One of the issues confronting young people and their families across Australia is the issue of Vaping. Generally, there is a lack of appreciation as to how dangerous and addictive Vaping can be. There are misconceptions that it is relatively safe - it isn't and of course, it is illegal to use e-cigarettes anywhere that smoking is banned, to advertise, display or promote e-cigarettes in retail stores or to sell them to people under the age of 18. It is illegal for someone under the age of 18 to buy e-cigarettes or e-cigarette accessories and for anyone to sell, market or promote e-cigarettes to people under the age of 18.
At no time should a student ever bring a vape to school, a school function or event or on a school bus service. Students who feel that this is an appropriate course of action are seriously in breach of expected behaviour for a Lindisfarne student and will face serious consequences for such actions. As we work to continue to educate our students and school families about the dangers of vaping I draw your attention to a valuable fact sheet below and a significant workshop that is available free of charge to parents. I have already registered for this workshop and would encourage you to do likewise.
The Tokyo Olympics are finally underway! As mentioned in last week's newsletter, Lindisfarne Alumni Savannah and Madison Fitzpatrick are competing at the Olympics as members of the Australian Hockeyroos team. You can watch live coverage of them in action via https://7plus.com.au/olympics
Sunday 25 July 11.00am AEST
Hockeyroos v Spain
Monday 26 July 1.15pm AEST
Hockeyroos v China
Wednesday 28 July 7.30pm AEST
Japan v Hockeyroos
Thursday 29 July 10.15pm AEST
New Zealand v Hockeyroos
Saturday 31 July 12.45pm AEST
Argentina v Hockeyroos
Monday 2 August
Women's Quarter Finals (2 matches 9.30am-1.45pm, 2 matches 6.30pm-10.45pm)
Wednesday 4 August
Women's Semi Finals (1 match 10.30am, 1 match 7.00pm)
Friday 6 August
Women's Bronze Medal Match (10.30am)
Women's Gold Medal Match (7.00pm)
In further Olympic news, Lindisfarne Alumni Brandon Copeland (2014) has been called into the Australian Triathlon team as a reserve member and has departed for Tokyo. We congratulate Brandon on the sacrifices, dedication and commitment that has led to him being called into this team.
Kind regards
Stuart Marquardt
Principal
From the Deputy Principal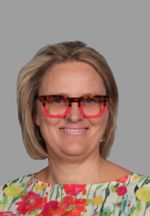 Chaplaincy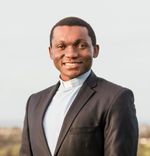 Dear Parents, Guardians, Staff and Students,

Homelessness is a hidden crisis in our community and a growing phenomenon. On Census night in 2016, around 116,000 fellow Australians were homeless (ABS, 2018). As we know, homelessness doesn't just describe people sleeping rough on the street, but also includes people living in temporary accommodation, persons living in supported accommodation, those living in overcrowded and inadequate dwellings, and of course those living in boarding houses or in their cars. The saddest of all is that 19,400 children aged 0-14 are homeless in Australia. Our state of NSW has the highest number of homeless people in Australia at about 28,000 persons.
There's a lot of research that shows how homelessness impacts people's wellbeing and once you become homeless, your life expectancy is reduced as long-term rough sleeping is associated with chronic health benefits, not to mention the physical, verbal and sexual assaults that homeless people encounter on a daily basis.
Besides, the adverse impact of the pandemic has also exacerbated the plight of our homeless brothers and sisters, due to loss of jobs, reduced household incomes, inadequate social welfare benefits, unaffordable housing and exorbitant rental market, as well as personal issues like relationship breakdown, addictions and mental illness.
In our region, Fred's Place is the only drop-in centre that attends to the needs of our brothers and sisters who are homeless. They need our help to continue supporting 80-100 persons who call on them daily for hot meals, showers and laundry services as well as for emotional and psycho-social support.
In response to this crisis, we are encouraging all Middle and Senior School students to bring a tin or two of canned food (soups, beans, vegetables; and noodles, etc) and leave it in their homerooms/tutor groups in Weeks 3 and 4. The homeroom/tutor group with the most canned food will win a free lunch by Le Ping. Please remind your children and students of this activity for the coming week. Thank you so much in advance for your support.
Our students are also passionate about shining a light on this hidden crisis of homelessness and have partnered with Vinnies to participate in the annual Sleepout in aid of Fred's Place on Friday, 27 August 2021. We have committed to raising $5,000 to help Fred's Place continue doing their wonderful work supporting those in need and would like your assistance to help us reach our goal. Please click on this link and donate if you could:
It is a human right to have a home, and homelessness is not inevitable in an affluent society like ours. We have the means but so often we lack the will. Let us do all we can to address this crisis and to give hope and dignity to those who are homeless.
Finally, we are inviting you to join us for our Monthly Spiritual Gym- Family Service on Sunday, 1 August at 5.00pm in the Mahers Lane Chapel, followed by supper. See below for further details. All are welcome. Thank you.
May we continue to be grateful for all we have and all we are. And may we continue to bring light, love and hope to all we meet in these trying times.
God loves y'all and so do I.
Kindest regards,
Constantine Osuchukwu
Chaplain
Parents and Friends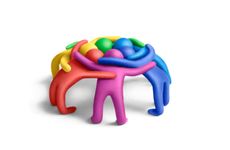 ParentEd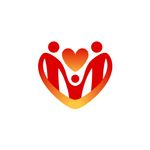 Wellbeing Team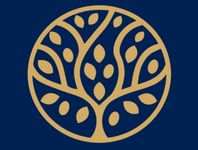 Hello, my name is Sarah Broome and I am the new School Psychologist based at the Mahers Lane campus. In working together with the skilled and dedicated wellbeing team, teachers and administration staff, I look forward to building relationships with students and parents to grow and support wellbeing across our school community ~ together.

That word 'together' is extremely relevant right now as we are all impacted by COVID-19 and the changes and various emotions we are all experiencing in our lives now and into the unknown future. Below is an informative piece from School TV where Psychologist Michael Carr-Greg outlines the impacts of COVID-19 on young people and parents, the risk factors young people currently face, and strategies to respond. I encourage you to watch this 8-minute video which may serve to enlighten or indeed confirm much of what you are observing in your everyday life. We are all increasingly understanding the fact that COVID-19 affects us well beyond a physical viral infection - impacting many aspects of our lives including mental health. Understanding the risk factors young people face is our responsibility, as is the support we can offer them.
https://senior-lindisfarne.nsw.schooltv.me/wellbeing_news/special-report-covid-fatigue-youth-mental-health
This time of uncertainty brings with it a sense of a lack of control. There is much out of our hands in terms of how this virus impacts our lives personally, socially, financially and broadly across the community. What we can control therefore becomes of paramount importance.
This includes:
Awareness: staying informed around the topic, including directives from authorities.
Self-care: keeping our basics solid like sleep, food, exercise, nurturing ourselves.
Connection: placing value on our relationships and tending to them.
Communication: with the change of rhythms and routines ensuring we talk and talk some more about our plans and activity.
Understanding: accessing our wisdom to gain perspective and understanding rather than judgement and reaction.
Respect: upholding standards of decency even when we feel stressed and entitled to be hurt, upset or inconvenienced.
Appreciation: there are many qualities that you live each day that go unnoticed due to our focus on stress and uncertainty. Connect to your care, love and other qualities such as humour, wisdom, resilience, resourcefulness - just to name a few.
When we activate the above, without perfection and in little ways in our day, we form a foundation for our lives. It is from this steady base we can respond to external situations that are stressful - like COVID-19 - instead of reacting to it.
Much of our wellbeing rests in our own hands. Remember I am here to support you if you need assistance in any way. I can be found in the Psychology and Counselling office (between Heads of House and Careers), or contact via email sarah.broome@lindisfarne.nsw.edu.au, or by phoning the school reception and leaving a message for me.
Sarah Broome
School Psychologist
Student Voice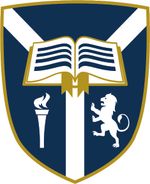 FunFest
Thank you FunFest Sponsors
FunFest 2021 will be on Saturday, 21 August at the Junior School, Sunshine Avenue Tweed Heads South. An event like this only comes together because of our supportive community. Please thank and support our generous Event Associate Sponsors.
FunFest Tickets - PS5 Lucky Door Prize
FunFest tickets will go on sale soon, and this year, all ticket holders go in the draw for a lucky door prize. The lucky door prize is a PS5 and more details will be released shortly on when and how to buy your tickets.
Steve Cornell
Vice-President
Parents and Friends Association
If you or your business would like to support the FunFest Auction through the donation of good or services then contact:
Steve Cornell
P&F Vice-President
pandf@lindisfarne.nsw.edu.au
0497 145 834
Win a MG3 - FunFest Raffle
The major raffle prize for FunFest 2021 is an MG3, proudly supported by Victory Ford. All funds raised will help the Parents and Friends Association (P&F) provide additional amenities for the children of our school.
This year we are distributing the tickets in a different manner to previous raffles. Last week the eldest child in each family was sent home with a book of five (5) tickets. The tickets are priced at $25.00 each. We kindly ask each family to sell the first four (4) tickets for a total of $100.00, with the fifth ticket provided as a bonus ticket for each family that returns their book with four (4) tickets sold and the correct money enclosed in the provided envelope.

You can sell more than one book if you wish, extra books can be arranged from Reception at either campus. We kindly ask all tickets (sold or unsold) are returned no later than Tuesday, 10 August 2021.
Thank you for your support.
Whole School News
Join Us In The Run 4 Fyds - It's Not Too Late To Register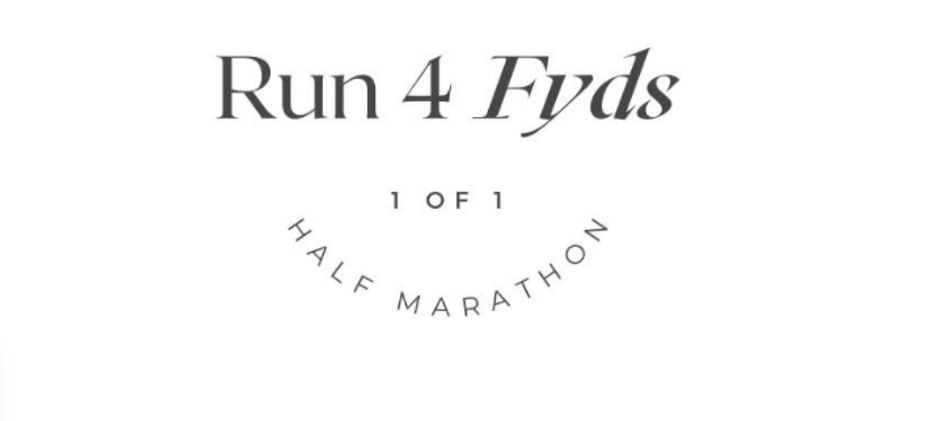 Run 4 Fyds is a virtual event set up by a past student Kai George that can be completed over a number of weeks. We encourage our whole community to be involved.
"We all know Fyds passion for fitness, what better way to show your support than signing up, logging your kilometres and trying to help us reach our goal of a lap of Australia, 14,935 kilometres following Highway 1.
This event started as a group of past students showing their support for Fyds and his family by planning the run. We hope you can show your support, there are no entry fees, but the Go Fund Me page is still active, so if you haven't considered a donation, you still can."
You can access Kai's event and register here. Make sure you get a confirmation email when you register so you can log your km's in the event on Facebook.
Dan Robins
Acting Head of House - St Barnabas
Green and Gold Day - Friday, 30 July 2021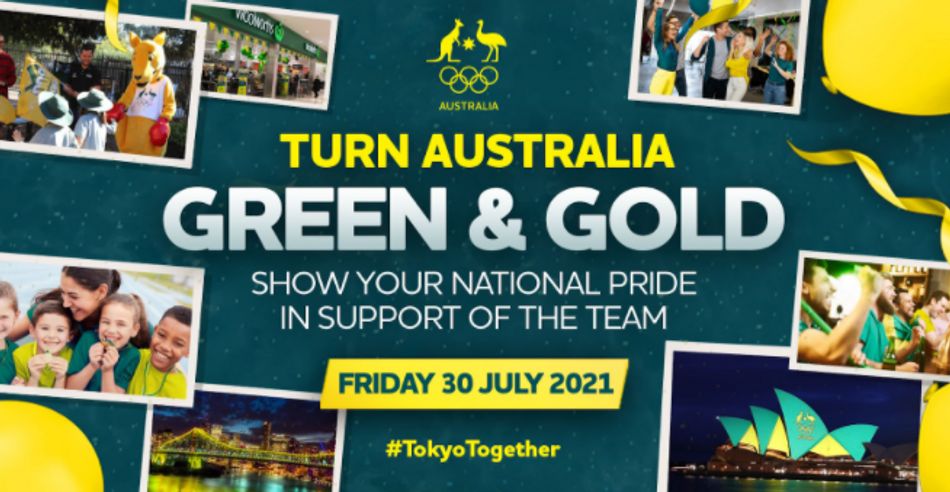 Don't Forget! Green and Gold Day is to celebrate the achievements of our Australian Team competing in Tokyo.
Let's all wear our Australian colours to support our Olympic Athletes and donate a gold coin for less fortunate locals through Fred's Place - helping our homeless brothers and sisters.
Not only do we have Hockeyroos Savannah and Madison Fitzpatrick donning the Green and Gold, we also have Alumni Brandon Copeland competing in the Triathlon!


Brandon was in the same year as Maddie, and was the Barnabas House Captain in 2014.
The Copeland family still live in Kingscliff and Olivia attends Lindisfarne in Year 10. Brandon is the eldest of his brothers Bailey (Class of 2018) and Brodie (Class of 2020).
When I emailed Brandon to congratulate him on his inclusion in the Olympic Squad, humble as ever he replied:
"This means a lot! I'm forever grateful to you and all the staff at Lindisfarne who encouraged me into sport! Exciting times ahead!"
Principal Marquardt wrote back: "That is super exciting and a great credit to you.
Enjoy this incredible time in your life as you pursue these amazing opportunities.
With hearty congratulations and best wishes from all of us at Lindisfarne."
Brandon leaves Australia on Tuesday, 27 July and will spend five days in Tokyo. From there he is travelling to Canada to race a World Series event in Montreal, followed by the World Championships in Edmonton.
Exciting times ahead for sure!
C'mon Aussies! … Go for Gold! …. particularly Brandon, Maddie and Savannah!
Gay Maynard
Director of PDHPE
Green Team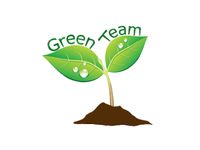 Stephanie Alexander Kitchen Garden
Middle School
From The Head Of Middle School
It has been a great start to our second semester for the Middle School. Our assembly this week focussed on the notion of personal excellence and striving to be better today than we were yesterday. Reverend Constantine shared some terrific anecdotes highlighting this, including the Baryshnikov Principle, named for the famous Russian dancer's quote, "I do not try to dance better than anyone else. I only try to dance better than myself." All students are encouraged to bring their best to their studies, their co-curricular contributions and to their social interactions.
There are a number of key opportunities for students to engage in extracurricular activities and competitions including the Public Speaking and Creative Writing house competitions. I encourage all Middle School students to consider participating in either or both of these great opportunities.
I would like to take this opportunity to thank you for supporting the school and its processes in managing these latest COVID-19 restrictions and processes. One element of these restrictions is the wearing of masks on public transport and privately owned school buses for all students aged 13 and over. This requirement is not only a NSW Health Order but also a school expectation that this safety measure is followed. I reiterate the requests made by Principal Marquardt that parents and students support the school in implementing these measures. Students who accidentally forget their masks will be provided with a disposable one to wear for the duration of the trip. Thank you for your support as we continue to work through these trying times.



Jeremy Godden
Head of Middle School
Chapel
The focus of this week's Chapel service was on the School value of Compassion. Reverend Constantine discussed the importance of showing compassion to yourself, to others and to the natural world. Compassion is: Love in Action. Showing compassion towards some else can be as simple as a smile. Students have been encouraged to write letters of compassion and drop them into the Compassion letterboxes in the Stage 3 area. This enables students to share acts of compassion they have witnessed over the fortnight and Reverend Constantine will share these during the next Chapel service. Thank you to 5C students Paddy, Lillia, Stella, Ivy, Willow D, Tessa, Zhyan, Eve and Chase for leading the service.


Awards
Congratulations to our Stage 3 Age Champions and Runners-Up who were presented with their badges at the Middle School Assembly this week:
Congratulations also go to the Stage 3 students who received an Academic Award for Semester One this week:
Congratulations also goes to the Stage 3 students who received an Application to Work for Semester One this week:
Littlescribe Mini Writing Festival
Next week Stage 3 students will participate in the Littlescribe Mini-Writing Festival. The Festival runs from 26-30 July and gives our students the opportunity to participate in live author workshops. These workshops build on the writing skills we are developing in class and we hope they foster some very imaginative pieces of work!
Stage 3 Disco
There is plenty of hype around the playground about the upcoming Stage 3 Disco on Friday 6 August (6:30pm-8:30pm). Make sure you get your tickets to secure your place!
Year 5 Camp
At this stage we are still closely monitoring restrictions and will report to families when we hear from the NSW Office of Sport regarding our camp to Lake Ainsworth on August 30. Until we hear otherwise, students in Year 5 need to register for this camp. Please register your child via this link.
Year 6 Camp
The Year 6 camp to Sydney from 15th August to 19th August has been postponed due to the current covid situation. Mrs Thompson is working on alternatives for those dates or possibilities for later in the semester. Parents will be updated once confirmation is received.
Welcome back Mr Lewis!
Year 5 are looking forward to the return of Mr Lewis on Monday, after spending quality time with his new family of four. We sincerely thank Mrs Gilmour for working so seamlessly with 5A over the past two weeks.
Amy Williamson and Kylie Thompson
Year 5 and Year 6 Coordinators
Senior School
From The Head Of Senior School
Senior Drama
A hearty congratulations to Ms Visser and her ensemble of Years 9 to 11 students for their terrific production of Stories in the Dark. Murwillumbah's The Citadel proved to be the perfect venue for an intimate performance. The play itself gave the audience a real opportunity to reflect on the importance of meaningful connections in the face of adversity. A pertinent message in our current climate!
Year 11 Leadership
What a pleasure it was to welcome Mr Graham Hyman back to the School this week to work with our aspirant leaders for 2022. Starting with a game that asked students to combine their individual strengths to achieve a great team outcome, they were soon led on a journey of self-discovery. Graham helped the students see that good leadership begins with self leadership and that great leadership is people-centric.
Trials
We are keeping our Year 12 students in our thoughts as they continue their preparations for their HSC Trials. They are currently in the throes of getting their study notes in order and completing past papers. We encourage them to continue to eat well and get plenty of exercise and sleep during this busy time.
Kate Cornell
Head of Senior School
School Psychology / Counsellor
Business, Entrepreneurship and Enterprise
English
Lindisfarne House Creative Writing Competition
This competition is open to any student from Stage 3 to Stage 6. Use the image below to inspire a piece of original imaginative writing. The inspiration can come from the entire image or one aspect of the image. You simply need to hand your typed submission, of no more than 600 words, to Mrs Walker by Monday, 26 July. Clearly indicate your name, your House and your year group.
External Writing Competitions
2021 Hachette Australia Prize for Young Writers
The Hachette Australia Prize for Young Writers is a developmental award open to Australian secondary school-aged students across the nation. The prize recognises writing excellence in three categories: Fiction, Creative Nonfiction and Poetry. Submissions of fiction or nonfiction may be up to 3,000 words in length. Submissions of poetry may be up to 100 lines in length. The competition closes on Thursday, 12 August. More details can be found at:
https://expressmedia.submittable.com/submit/b0d6cc14-c975-499a-88e0-37c69f9d498f/the-2021-hachette-prize-for-young-writers
Toolangi CJ Dennis Poetry Competition
This bush poetry competition is free for the junior (children's) category. Entries close on 30 August 2021. More information about this competition can be found at:
http://www.abpa.org.au/Files/event_2021_CJDennisPoetryCompetitionEntryForm.pdf
Seeking Asylum Poetry Prize
Ballina Region for Refugees invites you to submit up to three poems to this year's Seeking Asylum Poetry Prize. This Prize celebrates the positive contributions that refugees make to our communities and acknowledges the circumstances that forced them to flee their homelands and request refuge in Australia.
Theme: Time for a Home
Closes: 15 August 2021
More details can be obtained at: https://br4r.org.au/wp-content/uploads/2021/04/BR4R-Poetry-Prize-2021-Guidelines.pdf
Lane Cove Literary Awards
The Lane Cove Literary Awards is a prestigious national writing competition organised by Lane Cove Council that recognises writing excellence and fosters Australian writing talent. Australian writers over 16 years of age are invited to submit original, unpublished works for the Short Story Prize, Memoir Prize, and Poetry Prize. This competition closes on 19 August. Details for this competition may be found at: http://www.lanecove.nsw.gov.au/Community/Library/Pages/LaneCoveLiteraryAward.aspx
The Woollahra Digital Literary Award
The Woollahra Digital Literary Award, which closes on 30 August, is a national literary award supporting innovation in Australian literature and publishing, encouraging writers producing work in a digital medium. The award seeks submissions of a literary nature that are digitally born – published online or in electronic form. There are four categories in which to enter: fiction, non-fiction, poetry and digital innovation. More details are available at: https://www.woollahra.nsw.gov.au/library/whats_on/digital_literary_award
Boroondara Literary Awards Open Short Story Competition
Held each year by the City of Boroondara in partnership with the Rotary Club of Balwyn, the Awards encourage creativity in writers of all ages. As well as cash prizes, winners will have their work published in the Boroondara Literary Awards Anthology. Entry details are found at: https://www.boroondara.vic.gov.au/about-council/awards/boroondara-literary-awards/enter-boroondara-literary-awards
Insight Publications Creative Writing Competition for 2021
This competition aims to ignite a passion for creative writing in secondary-school students and to inspire. Each story must be written to the theme: A flash of inspiration. Stories must also be accompanied by a 100-word statement that addresses at least one of the following:
your motivation for writing
your creative inspiration
your aspirations for future writing
Entries close on 6 August. More details are found at: https://www.insightpublications.com.au/wp-content/uploads/2021/05/Conditions-of-Entry-for-Insights-Creative-Writing-Competition_2021-1905.pdf
Woorilla Poetry Prize
Another poetry writing competition that is open to students is the Woorilla Poetry Prize. This competition closes on 5 September. More data about the competition is located at:
https://woorilla.submittable.com/submit

Public Speaking at Lindisfarne
Nominations for the Lindisfarne House Public Speaking Competition close on Monday 26 July. This competition is open to students is Stages 3-6. Students may choose their own topic but it must be suitable to the school environment and it must not have been previously delivered in a Lindisfarne Public Speaking Competition. It should also be the original work of the student. Stage 3 entrants will speak for 3 minutes and students in Stage 4- 6 will speak for 5 minutes. House heats will be finalised by Friday 12 August.
Interested students in the Middle School must email their nomination to their Year Coordinator and in the Senior School students should email their Head of House.
Suellen Walker
English Coordinator
Debating and Public Speaking
Gold Coast Debating Success
Junior Debating
Both our Stage 4 debating teams were successful in their fifth round of the Gold Coast Debating Competition. The focus of this short preparation debate was Should the Tokyo
Olympics go ahead.
Our male team (Ben Reeve, Leo Lush, Nicolas Leotta and James Cunnah) defeated Somerset College.
Our female team (Tessa Ford, Teagan Gilmour, Eliza Evesson and Scout Bee Jones) defeated Palm Beach Currumbin.
Both teams are commended for winning all of their five debates in this competition and they are wished the best for their final round of the competition next week.
Senior Debating
The senior debating team (Connor Hooley, Miranda Rhodes, Olivia Greenslade, Thomas Leach) also had to prepare and deliver a short preparation debate on Should the Tokyo Olympics go ahead. They successfully argued against the topic defeating Marymount College. They now progress to the quarter-final which will also be held next week.
Suellen Walker
Performing Arts
Drama - Stories in the Dark
The inaugural Senior Drama Play was held this week at the Citadel in Murwillumbah. Students from the Years 10 and 11 Drama class worked on this joint project, a production of Debra Oswald's "Stories in the Dark".
Whilst the plays context is within a warzone, the magical stories told in the night time by the lead characters and enacted by the Year 10 students, provided much light-hearted humour – highlighting the deeper battles faced by individuals. "Stories in the Dark" is ultimately about friendship, community and enacting empathy and kindness. The opportunity to perform at such a lovely and intimate venue was a treat for our students and audience alike, and it provided valuable insight into how professional theatre shows run. The creative process was highly collaborative, with student and staff ideas being explored and the resulting performance showcased the many talents of our students, including accent skills, physical theatre and comic flair. We look forward to this being the first of many play performances for the Lindisfarne Performing Arts.
Todd Hardy
Director of Performing Arts
Germinate Records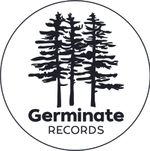 PDHPE
Year 6 Personal Development - Play To Your Strengths Program
Last term, our Year 6 Lindisfarne students were fortunate enough to be selected to participate in a new PDHPE theory program, developed by Leaders of Evolution and the Gold Coast Suns AFL Club.
It is titled "Play to Your Strengths" and aims to assist students in discovering their top personal strengths and then how to use these strengths to help them succeed in all aspects of life.
It uses three simple keywords to shape each learning section:
Know - Discovering one's top, middle and lesser strengths
Show - How to utilise these strengths to help oneself and others
Grow - Developing each strength and recognising when a strength might be over or underplayed.
All lessons were accessed through a special Gold Coast Suns learning portal, which included videos, activities, and quizzes to help students progress their knowledge and understanding. Students could work through these lessons at their own pace, allowing for thorough understanding.
As a culmination of the program, students worked in small groups to create a presentation reflecting their strengths and learning journey. This was then presented to four very special guests - players from the Gold Coast Suns: Jarrod Witts (current GC Suns AFL Captain), Hannah Dunn (current GC Suns ALFW Captain), Kate Surman and Connor Budarick.
The players were highly impressed by the student's presentations and had a fantastic time visiting our beautiful school. They were also very gracious in their time afterwards, signing many autographs for adoring fans!
We look forward to maintaining our relationship with the Gold Coast Suns Football Club and delivering this and other similar programs in the future.
Isabel Topper
PDHPE Faculty Teacher
Photography and Digital Media
Science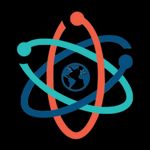 Technology and Applied Studies
Visual Arts
Photographer of the Week: Mia Harris MJ Photography
Year 9 Photography and Digital Media Students have been working on building websites to showcase their work. This week, we are delighted to introduce Mia Harris, a talented and dedicated young photographer whose website documents her incredible progress since first picking up a DSLR. Along with her emerging skills in photography, Mia is demonstrating great skill and sensitivity in the design of her website and research of a pioneer of photography in Australia, Max Dupain. She also worked on our Sports Carnival photography team this year. Follow this link to view Mia's work MJ Photography Website.
Year 8 En Plein Air Drawing Lessons
Year 8 have been studying Australian landscape artists John Olsen and Fred Williams. We have taken advantage of the stunning winter weather this week to use our beautiful view of Tweed and the Gold Coast to practice some of the techniques used by the artists they have studied. Students have explored the practice of Fred Williams and aimed to create the illusion of depth and space in their work. They have also "taken a line for a walk" and courageously explored John Olsen's more abstract way of depicting the landscape from an aerial perspective.
Bronwyn Dann
Acting Director of Visual Arts
Round Square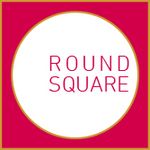 Sustainability
We Want Your Coffee Capsules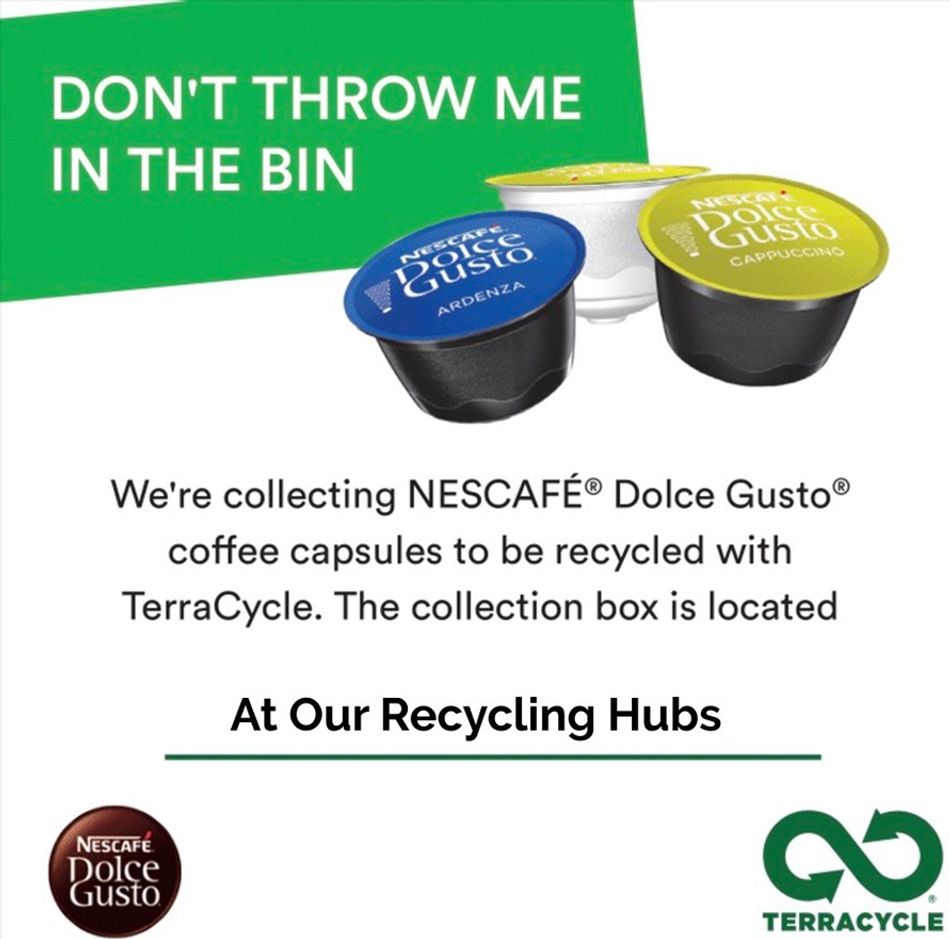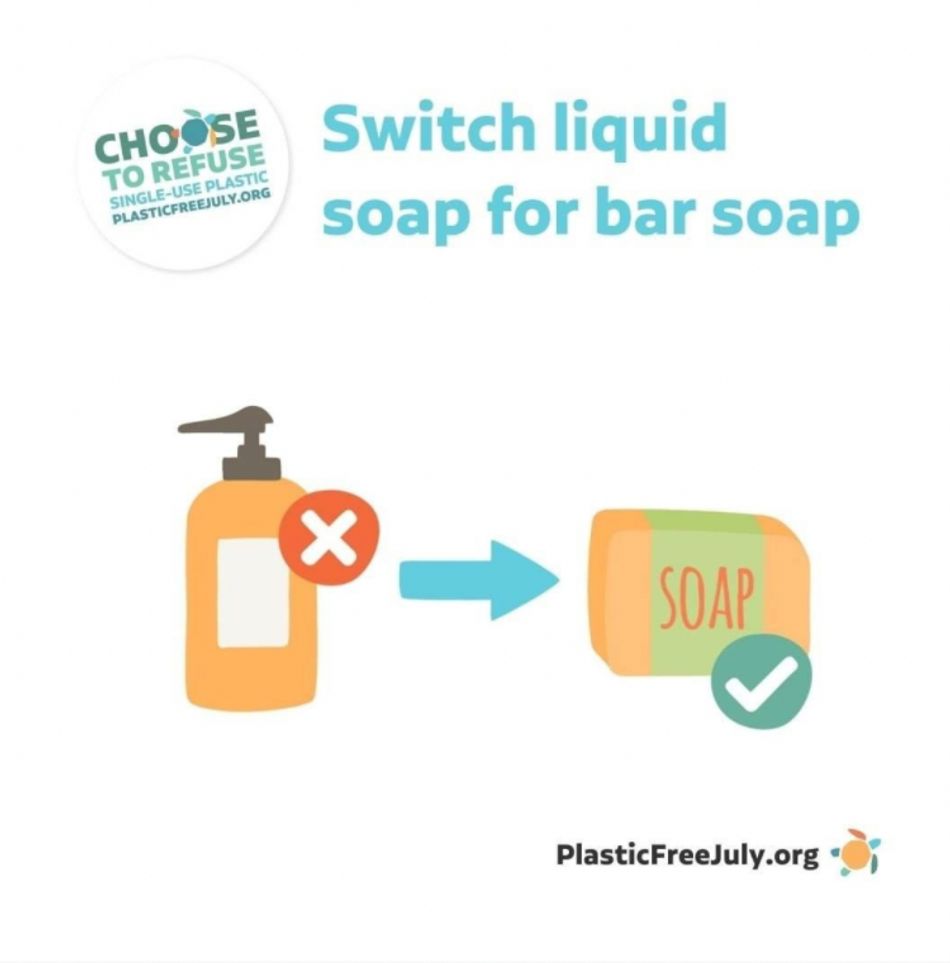 Lindisfarne Recording Studio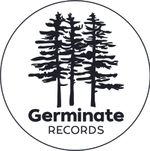 Co-curricular and Extra-curricular
Chess Tournament Now Played Online
COVID restrictions prevented the Rivers Secondary College, Kadina High Campus, Goonellabah from hosting the Country Schools Chess Tournament. Fortunately, technology came to the rescue with chess.com providing us with a platform to play the matches online, on Friday 16 July.
Round 5 ended in a 2-2 result with the results detailed below. The winners are highlighted in bold.
The players and the results for round five were:
1) Zac Holtsbaum, Lindisfarne (1) vs Brady Alvos, Rivers Secondary College (0)
2) Zachary Lingard, Rivers Secondary College (1) vs Nathan Lark, Lindisfarne (0)
3) Luke Bolter , Lindisfarne (1) vs Lachlan Driussi, Rivers Secondary College (0)
4) Thomas Gregory, Rivers Secondary College (1) vs Mia Wilkinson, Lindisfarne (0)
Zac and Nathan easily won their games and were in a dominant position from the start. Nathan was in the lead but an error late in the game changed the balance and the eventual result. Mia was unfortunate to play an opponent with a much higher rating than herself and was on the back foot early in the game.
While a 2-2 result may seem like a draw, Lindisfarne actually won this round as the rules of the tournament state that when there is a draw, the fourth game is removed and the winner is the team with the most points from the first three games. After removing Mia and Thomas' game Lindisfarne won 2-1.
The next round of the tournament will also be online games and is scheduled for Friday 30 July in which we will play the students from Macksville High School.
I have been approached by numerous students curious to find out how they could improve their chess. The chess.com site is great for learning chess or improving your level of play. Creating an account is free with lots of lessons for beginners. The free tool to analyse your games is worth creating an account for and the best way to improve your game regardless of your level.
If there are any students who are interested in participating in the chess tournament but are not able to attend Chess club on Wednesdays, please feel free to contact Mr Kester. You will need to play against Zac, Nathan, Luke and Mia to determine your level of play. We are happy for this challenge to be online games but you will need a chess.com account.
Gavin Kester
Teacher
Sport
Saturday Netball
Yet another round of fabulous netball this last weekend, with some very close matches for our Gold, Green and White Lions. The Silver Lions managed a win over their Lavender peers and the victory of the day went to the Navy Lions. The girls play with real passion and precision.
Good Luck this weekend!
Round 10 - July 24

| | | | |
| --- | --- | --- | --- |
| Time | Team | Opposition | Court |
| 11.00am | Pink Lions | Terranora | 17 |
| 9.30am | Purple Lions | Saints | 21 |
| 11.00am | Crimson Lions | Kingscliff | 12 |
| 11.00am | Orange Lions | Centaur | 3 |
| 2.00pm | Lime Lions | Terranora | 16 |
| 12.30pm | Bronze Lions | Kingscliff | 16 |
| 11.00am | Aqua Lions | Centaur | 11 |
| 2.00pm | Yellow Lions | Saints | 5 |
| 12.30pm | Blue Lions | Saints | 6 |
| 2.00pm | Green Lions | Kingscliff | 4 |
| 12.30pm | Lavender Lions | Kingscliff | 12 |
| 2.00pm | Red Lions | Saints | 14 |
| 2.00pm | White Lions | Silver Lions | 13 |
| 2.00pm | Silver Lions | White Lions | 13 |
| 12.30pm | Navy Lions | Saints | 13 |
| 11.00am | Gold Lions | Sharp Shooters Spartans | 9 |
Go Lions!
Don't forget that we are on duty this weekend - despite no spectators. It may be the opportunity you need to get close to the court to watch! Duty Timetable linked here
Nicole Cusack Club Carnival
We have 11 teams entered into this Sunday carnival. A decision whether this is going to proceed will be made at the weekend.
The Parent Support Group
The Parent Support Group invites all of the coaches and managers to the Terranora Pavilion on Tuesday, 27 July to welcome Suzanne Evans, Lindisfarne's recently appointed Head Coach. Please RSVP to Narelle Hodges - nmhodges26@yahoo.com. Suzanne has already been active at the courts; not only coaching the Gold Lions but also assisting with the Purple and Lime Lions at training sessions and on Saturday.


Umpiring
Well done to all of our umpires who continue to learn and develop into great officials.
Thanks to Narelle and Georgia for mentoring Tweed Umpires.


Netball Centre of Excellence
The girls continued with their Strength and Conditioning classes with Rory on Monday and before School training on Tuesday with Sam.
Shooting practice for all GA's and GS's takes place on Friday mornings.
Individual and group mentoring sessions for the senior players will also begin in earnest again on Thursday morning, with the girls asked to complete their goals and SWOT analysis before chatting with me about meeting their potential on the court.
Unfortunately, due to COVID, we have had to postpone all of the July School Netball Events. There has not been a date decided for the NCIS Championships - although the CIS pathway has been postponed until September. We are hoping that our Year 12 Gold Lions: Samnatha Harvey, Amber Orr and Georgie Hughes, as well as The Lion Kings - Corban Thomson, Jayden O'Rourke, Connor Wilson, Oliver Churchill, Sam Cox, Jake Sands, Will Georgakopoulos, Hayden Brims, Fletcher and Lewis Koppel, will still be able to represent the School in this event.
The NSW Cup Regional rounds are now moved from August 9 and 10 to October 13 and 14. We have 5 teams involved in this competition: The Aqua Lions, The Stage 4 Lions (Boys), The Stage 5 Red Lions (Girls), The Stage 5 Lion Kings (Boys) and The Stage 5 Navy Lions (Girls).
If you have any questions re: netball, please do not hesitate to email me.
"I'm here if you need!"
Gay Maynard
Teacher in Charge of Netball
Library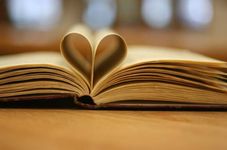 Community News
Tweed Heads And Coolangatta Nippers Sign On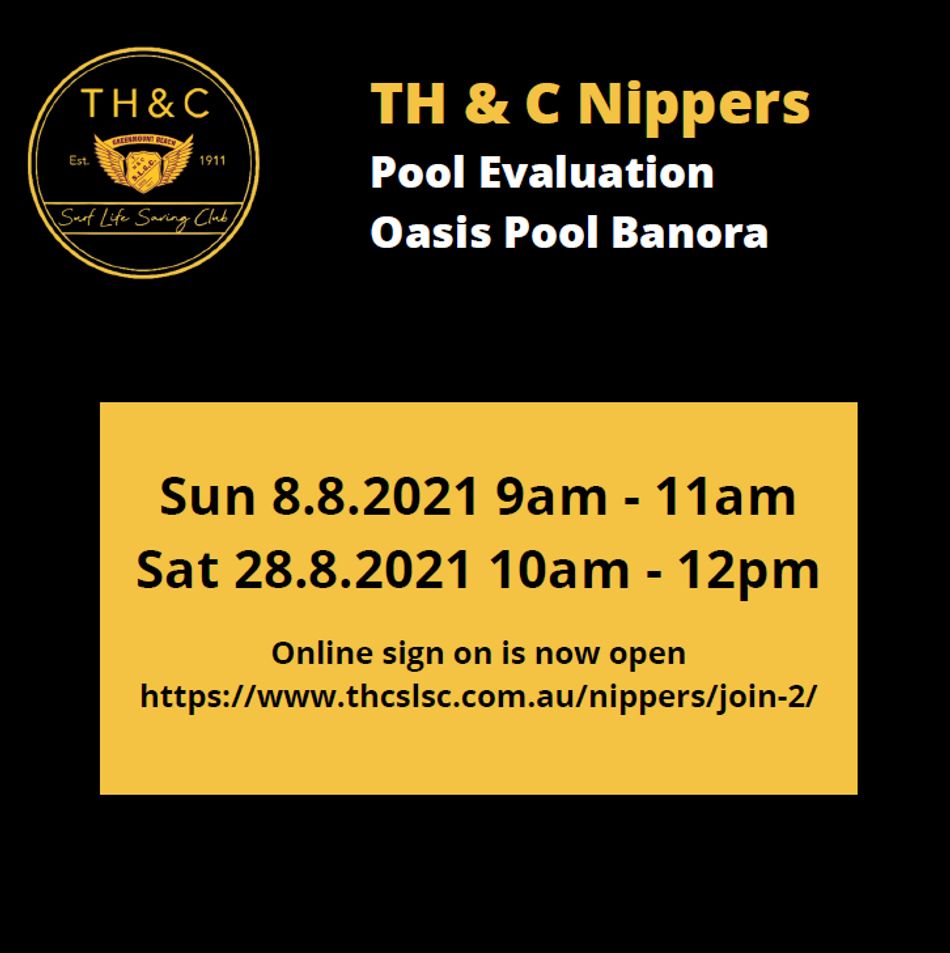 Careers and Vocational Education & Training (VET)
Upcoming Events
Loading events...
View full calendar