2021 Term 4 Week 8
26 Nov 2021
This Week Overview
Upcoming Events
Loading events...
From the Principal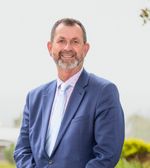 From the Deputy Principal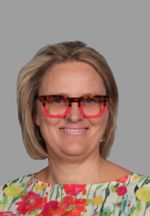 Dear Parents, Guardians and Students,

Retirement - Rosemary Greenup
Earlier this week we took the opportunity to acknowledge Rosemary Greenup's retirement at the end of this year. Rosemary has had a significant and profound impact on hundreds of students over her past 23 years of service. She is loved and adored by students and staff alike.
Year 11 student Brooke Gadd and Year 8 student Fletcher Burdekin, who were both taught by Mrs Greenup, presented her with a gift on behalf of the students of Lindisfarne. A few of Brooke's words are as follows:
The ongoing relationship we share is something that I will forever cherish; I still smile when I see you around the school, and it is just not going to be the same without you. So it seems fitting that I now say thank you for the amazing contribution you have made at Lindisfarne; this thank you comes from me personally and also every other student whose life you have touched.
Mrs Greenup, you truly are one of a kind and although we hate to see you go, know that you will always be in our hearts.
Sustainability Awards
As a School, we have committed to being a sustainability leader, not just in education, but also in the wider community. We have installed 1176 solar panels, taken our Kingscliff Boathouse totally off-grid, installed 41 subpods and implemented a comprehensive education program across both campuses around the recycling of all eligible products, including our compostable organic waste.
In 2020, Patrick Brabant became our first Sustainability Prefect, followed by Kelly Chen in 2021 with Miranda Rhodes and Riley Henderson carrying the mantle into 2022. Following his graduation, Patrick was employed part-time at Lindisfarne to support the Sustainability program.
Given our progress and commitment to sustainability, we are excited to announce that the hard work of our students and staff has been rewarded in the Tweed Shire Council's Sustainability Awards. Lindisfarne was the recipient of the Sustainability Award for Education and also ThePeople's Choice winner. This is a wonderful recognition of the work that is being done towards a more sustainable future. You can read more about this below in our Sustainability section.
Business, Entrepreneurship and Enterprise Club
Our Middle School Business, Entrepreneurship and Enterprise Club, with our Year 9 Commerce classes, have established an online market. The students have worked hard to develop their entrepreneurial ideas, creating a range of products to raise money for charity. On Thursday, the 2 December, our B.E.E students will also be running businesses to raise money for Mr Fydler. Students will be able to buy mini pizzas, nachos, drinks, doughnuts and snow cones at lunchtime. Please support these great causes. The central aim of our B.E.E department is to teach entrepreneurial skills through real-world practical experiences that also promote the Lindisfarne Way.
2023 Scholarships
Scholarships are offered at Lindisfarne to recognise high student achievement for new and current students across the categories of Academic, General Excellence, Music and Sport.
2023 applications will close at 5.00pm on Friday, 11 February 2022, following which applicants will sit an external exam on Saturday, 19 February 2022. Scholarship amounts awarded can vary, with up to 75% off the tuition component of the school fee account. This is at the discretion of the Principal, supported by a panel review.
Students who receive the benefit of a Scholarship are expected to fully participate in the life of the School and to undertake curriculum and co-curricular studies and opportunities in support of their Scholarship. For more information and to check eligibility please visit the Scholarships page of our website.
The Rite Journey - Homecoming
As the year draws to a close, so too does The Rite Journey for our Year 9 students of 2021. The Rite of Passage from childhood to adulthood continues to be a significant marker in the lives of young men and women in different cultures all around the world. So too is it a significant marker in the lives of Year 9 students at Lindisfarne.
On Tuesday evening our Year 9 students completed their Rite Journey with their Homecoming ceremony. Each student received a memento of their Rite Journey and their Rite Journey teacher shared words that epitomised each student. Words like compassion, respectful, joyful, empathetic, friendly, loving and many others were used to describe the 2021 Rite Journey cohort.
I would like to thank our Year 9 parents for entrusting your young men and women to our care for this program. My thanks also to Mrs Cathy Myers and her dedicated team of Rite Journey teachers for their work with our young people.
Stage Band at Club Tweed
Last night (Thursday) the Lindisfarne Stage Band performed at Club Tweed as they farewelled Year 12 students Jemma McNicoll, Gabriella Hill, Georgia Sweetnam and Tori Aston in their last public performance.
The newest members of the ensemble, Bradley Gilmour and Brody Slack-Smith presented flowers to our Year 12 students who have given considerable service to this ensemble and our community.
It was wonderful to see so many parents and friends in attendance to see our students perform. In thanking the students, Principal Marquardt acknowledged the close links between Lindisfarne and Club Tweed, who were instrumental in the formation of our school, sharing a boundary with St Cuthbert's Parish.
We look forward to seeing more student performances at our upcoming Speech Day events.
Charlotte Lush
Deputy Principal
Chaplaincy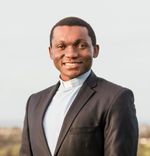 Dear Students, Staff, Parents and Guardians,
We have been exploring the theme of Advent and Christmas during our chapel services this week. "Advent", wrote Maria Boulding, "is primarily about the coming of God, and only in a secondary way about our asking, seeking, waiting, and longing. There is hope, because we are unconditionally loved, whatever may be our failures, our tepidity, or our secret despair. The word "Come" is a bearer of mystery."
Some More Advent Spiritual Pilgrimage Tips:
Advent Prayer Mantra: "Come, Lord Jesus! (Rev 22:20) is a short Bible verse we can pray daily. It opens our hearts to the presence of Jesus who brings us inner peace and joy.
Practice Non-Judgement: Our society can be quite judgemental, and we make up our minds very quickly about people and things. Why not delay the negative judgement and learn to see things and people as God sees them -with joy, love, delight and expectation? In Genesis 1:31, the Bible said: "God saw all that God made, and it was very good."
Care for Creation: The coming of Jesus in the flesh reminds us that the material world is holy and beautiful. During this time of ecological distress and climate crisis, do one small thing everyday that shows you care for creation because to care for creation is to love the Creator. Conversely, to abuse creation is to disrespect the Creator. Recycle. Re-use. Live simply. Reduce waste. Share your resources -time, talent, treasure, ties - with those who have less. Eat less meat. Plant a tree. Tend your garden.
Remember the Poor, Homeless and Needy: Christmas time can be a time of so many contradictions. This period when so many spend big on gifts, food and alcohol can also be a time when many families go without or have to manage meagre resources. Find a way to reach out to someone you know who's doing it tough. Our School is reaching out to Tweed Women's Refuge who assist victims of domestic abuse. Please help us to help them by donating gift cards. Thank you for your generosity and kindness.
Be Like St Nicholas (Santa Claus) whose Feast Day is on December 6. St Nicholas preached the gospel of love and devoted his life to issues of social justice. He had a social conscience and stood up for those on the margins. Let us imitate his example and speak up against policies that are unjust, unfair and inhumane. Let us stand up for migrants, refugees, our First Nations' brothers and sisters and those our society encourages us not to see. Because as Samuel Johnson aptly puts it, "A decent provision for the poor is the true test of civilization."
Join us for Community Christmas Service next Sunday (December 5): We'd be delighted to have you at 4pm for refreshments followed by the Service at 5pm. All are welcome! Please confirm your attendance through this link.

Lindisfarne's Dads Prayer Group meets for prayer and mutual support this Sunday, 28 November at 3pm via this Zoom link. Please join us if you could.
I wish you a restful and relaxing weekend filled with God's choicest blessing in every way.
Advent blessings of hope, joy and peace to you and yours!
Constantine Osuchukwu
Chaplain
Parents and Friends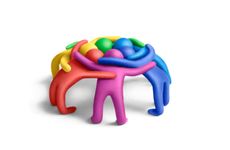 Show Your Support - The Athlete's Foot
Please support the businesses that support the Parents and Friends Association.
Ramesh Sivabalan
President
Lindisfarne Parents and Friends Association
ParentEd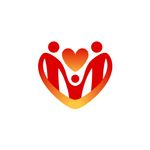 Wellbeing Team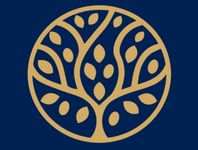 Mental Health Support Post HSC
One of my enduring memories of my 'gap year' Contiki tour of Europe (back in the olden days!) was two lovely young men waiting for their HSC Results. One was relaxed and didn't seem to be concerned about it, the other was a total nervous wreck waiting to hear his results from his family (this was a pre personal device world).
Now that the HSC is over the relief is probably palatable for some, however for others it will move to a different kind of stress – anticipation, over thinking, catastrophising, or uncertainty.
While I know supporting your child through the HSC took a huge effort, don't drop the ball now. Keep the lines of communication open, check in with them frequently, give them time to talk through their fears without brushing them off, telling them not to worry or that it will be fine. Deep down they know it will be fine but logic and worry are not team players and they will fight for control.
If you are concerned for your child's mental health – around this or any other issues – reach out for support. The Kidshelpline or Beyond Blue offer amazing phone or online supports.
If a crisis situation arises contact the Mental Health Access Line 1800 011 511, call 000 or take your child to your local Hospital Emergency department where Mental Health staff will be there to help.
Julie Henry
School Psychologist
Student Voice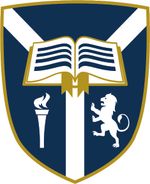 Whole School News

Friday, 19 November marked International Men's Day. A celebration of the positive value men bring to the world, their families and communities. The day also sought to highlight positive role models and raise awareness of men's well-being. Last week, the students and staff at the Mahers Lane Campus enjoyed the opportunity to nominate members of the Lindisfarne community who uphold these values.
The following members of our community will receive an International Men's Day Appreciation Award Certificate based on the numerous nominations they received:
The Reverend Constantine Osuchukwu
Congratulations to these fine recipients who have been recognised as men who teach the boys in their lives the values, character and responsibilities of being a man.
Mrs Kate Cornell
Head of Senior School
Community Christmas Service
Junior School
Junior School Cricket Big Bash Tournament
On the last Friday of term 4, All Year 3 and Year 4 students will be competing in the Junior School Cricket Big Bash Tournament at the Junior School, Sunshine Avenue Campus.
We are so lucky to have a cricket program at the school run by Anthony Kershler. Some of the students from this Cricket Program will be assisting on the day and helping our Junior School Students with skills as well as Umpiring and being Field Marshals.
This tournament will occur during class time on the back oval and on Arkinstall Park. Due to the current Covid restrictions placed upon schools, Parents are unfortunately unable to attend this sporting event. More information has been emailed to parents about this event.
Students will be in a team with a Big Bash name and Team colours. Students are asked to dress in their team colours for the day. Please ensure that clothing is sunsafe and appropriate to participate in a sporting activity that will include running.
This annual event has been a highlight on the Stage 2 calendar for the past 3 years. It is a super FUN way for students to be involved in team sports to learn the game of Cricket and to end the year of sport with a real positive.
Nathan Croft
PE Specialist P-4
"Yummy " was the word of the day as Year 1 cooked and tasted some bush foods last Thursday.
Freshly baked damper sizzled with samples of Rosella and Davidson Plum Jams, Finger Lime Marmalade and Quandong Jam, all made with foods that Indigenous Australians have been grazing on for thousands of years.
Lemon Myrtle has medicinal properties, high in antioxidants and anti-inflammatory. We also discovered it makes a delicious tea, which was accompanied by Lemon Myrtle Muffins drizzled with bush honey.
Linda Terry
Incursion Organiser
Year 2 Character Builders
Thankfully the weather was kind to us first thing Monday morning and our Year 2 Character Builders Incursion was able to take place. While our annual Year 2 camp experience was different this year, the children happily embraced the team work activities and laughed their way through the challenging games. Students worked together in teams, facilitated by the Character Builders staff, to focus on problem solving and providing support and encouragement to each other. It was rewarding to see the students from all three classes welcome the opportunity for connectedness and to celebrate the wonderful year we have had together.
Ashleigh Manning
Teacher
Green Team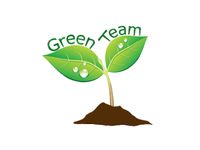 Stephanie Alexander Kitchen Garden
Middle School
From the Head of Middle School
FAREWELL - ROSEMARY GREENUP
It's hard to farewell someone like Rosemary Greenup in a manner befitting her career, her friendship and her heart for Lindisfarne and it's community. Over the past 23 years Mrs Greenup has touched and changed the lives of so many students - 25 students per year for 23 years = 575 students directly impacted by her warmth, care and professionalism. Each one of those 575 students is, undoubtedly, a better person for having known, and been taught and mentored by Mrs Greenup. Beyond those fortunate enough to have been taught by Rosemary is the exponential impact that those students have gone on to have on the people in their own lives.
It was with a mixture of sadness that we farewelled Rosemary earlier in the week during assembly but also good wishes and joy in having had the opportunity to work with her. Brooke Gadd (Year 11) and Fletcher Burdekin (Year 8) presented Mrs Greenup with a gift and we wish her well in retirement.
On Monday, current Year 8 Students will attend a Liturgy to acknowledge an important milestone as they complete Middle School and transition to Senior School in 2022. The service will take place in Ngahriyah at 9.40am and with revised COVID-19 restrictions we are able to invite one family member per child to attend this important milestone.
For anyone planning to attend the liturgy, we remind you that In line with current NSW Government mandates, all adult visitors/guests must check-in using the QR code and if aged over 16 years, provide evidence of double COVID-19 vaccination or a COVID-19 medical contraindication certificate.
Jeremy Godden
Head of Middle School
CHAPEL
This week's chapel services was presented by 6C and focussed in Advent. Advent means 'coming or arrival'. It's a time when we wait for the coming of the Christ-child at Christmas. Advent's waiting is filled with hope and joy because we know that Christ has already come, and that He comes each day to us in our hearts. Christ also meets us in each and every person we meet, and in the beauty of the natural world. In addition, Advent is a time when we prepare our hearts and home to welcome Jesus. As we come to the end of the term and look forward to the joy of Christmas and holidays, let us give thanks for all the blessings of this pandemic year.
As we prepare for Jesus' birthday it is important to spend time with family, prayer and do good deeds for others. Reverend Constantine asked the students the question; What are you doing to prepare for Christmas? Are you preparing for what you want to receive or are you preparing for what you can give to others. Because of Jesus we are remembering those who have nothing. We must think of others and be in the spirit of giving.
Another message that Reverend Constantine continually reminds our students to reflect on is to think about how you treat those around you.
Does your presence bring joy and happiness to others or are you a cause of sadness to others? What can you do to bring happiness and joy wherever you go?
Quote on Advent:
"Let's approach Christmas with an expectant hush, rather than a last minute rush" (unknown)
SPORT
With the easing of restrictions our students have been able to leave campus to engage in various sporting activities. They were able to enjoy activities such as Tennis, PickleBall, 5 a side futsal and netball at Pro One Tennis and some swimming fitness at TRAC Murwillumbah. It was wonderful to see the students together and sharing in some fun activities.
Year 6 2-day Transition Program Week 9 (information from parent letter emailed this week)
Year 6 will participate in a 2-day transition program during Week 9. We have arranged a variety of activities designed to focus on celebration, character development, team building, unity and reflection. These activities are devised to encourage students to work collaboratively and to assist them in discovering the different strengths of the individuals within their team. We feel this time together is important and will allow greater opportunity to get to know each other and develop stronger connections and relationships.
● Thursday 2 December Challenge Day - Cudgen Creek and Boat House
● Friday 3 December Character Builders are running a 1-day Team Building Incursion
The cost of this event is $27. Please give your permission and payment through Parent Lounge – Tours and Excursions by Monday 29th November. If you do not want your child to attend, the 'Declined' option should be selected.
Year 4 to Year 5 2022 Transition
The current Year 5 students once again welcomed Year 4 to the Mahers Lane campus for another transition day. They spent their day rotating through various activities with each of the Year 5 teachers. The activities allowed for collaboration and another chance for the Year 4 and 5 students to work together, see familiar faces and form bonds with some they hadn't met before. We look forward to their official arrival in 2022!
Amy Williamson and Kylie Thompson
Year 5 and 6 Coordinators
Senior School
Year 10 Dinner Dance and Year 12 Formal
Year 10 Dinner Dance
On Wednesday night our Year 10 students will attend their Dinner Dance in Ngahriyah. I am looking forward to the event and wanted to remind parents and students of some of the key details.
Student arrivals will take place at the top of the school in the school drop off area. Students arriving in cars should follow the directions of the parking attendants. Arrivals commence from 5.30pm.
Due to arrivals there will be no parent parking in the main carpark. Parents are asked to park in the Staff/Student carpark or on the adjacent land at 72 Mahers Lane, there will be staff available to assist.
Photos will be taken as part of the arrivals process and there will also be a space for family/group photos prior to the students moving down to Ngahriyah, via minibus if needed, just before 6.30pm.
Year 12 Formal
On Saturday, 4 December our Year 12 students will finally get to attend their formal. I want to thank the class of 2021 for the way in which they have adapted to the changes around their exams and also the important events that culminate their time at Lindisfarne.
Student arrivals for the Year 12 Formal will take place at the top of the school in the school drop off area. Students arriving in cars should follow the directions of the parking attendants. Arrivals commence from 5.15pm.
Photos will be taken as part of the arrivals process and there will also be a space for family/group photos prior to the students and parent attendees moving down to Ngahriyah, via minibus if needed, just before 6.15pm. There will be further opportunities for photos inside the venue, which will look stunning.
There is still an opportunity for Year 12 parents to purchase tickets to attend. I urge you to be part of the special event and help create memories with our students that we hope will last the rest of their lives. Tickets can be purchased via this booking link. Year 12 Formal Tickets.
Kate Cornell
Head of Senior School

We have many elite athletes here at Lindisfarne, as well as students who aspire to pursue sport after school. One option for students to consider applying for is the opportunity to study and play sport overseas. A typical pathway for this is for students to go to the US. This is a competitive pathway and often the help of an expert agency is required to help. Next week we have two opportunities for students and parents to find out more about this potential pathway next week. Study and Play USA will be presenting two webinars to outline the requirements and selection criteria for US Universities. This is useful for students in Year 8 right through to Year 12. Some universities have specific subject requirements that will accumulate from Year 9 subjects studied. To register please use the following links, you will be sent a webinar link to join either session:
Students are required to register so that they can be marked present and their teacher notified of their absence. They will need to bring their own device. Parents are also welcome to register for the student webinar if the timing suits.
Lauren Ward
Director of Careers and VET
School Psychology / Counsellor
Business, Entrepreneurship and Enterprise
Business, Entrepreneurship and Enterprise
A reminder to the whole community that a range of products are available for purchase through the school online marketplace.
https://www.lindisfarne.nsw.edu.au/entrepreneurs-abound/
Market Food for Fyds
On the 2nd of December our commerce students will be running a range of food stalls to raise money for Mr Fydler. Support this great cause!!!
Bryan Malone
Director of Business, Entrepreneurship and Enterprise
Debating and Public Speaking
Germinate Records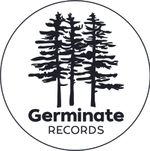 PDHPE
Mindfulness is a component in developing a greater sense of wellbeing in students.
We are always looking for ways to improve student wellbeing and social and emotional learning. When used appropriately, mindfulness can assist students of all ages to think more clearly and to feel calmer. In addition, student social and emotional learning (SEL) skills and personal and social capabilities can be practiced and enhanced eg self-awareness and self-regulation through activities related to mindfulness.
The benefits of mindfulness for all include;
improved cognitive skills
improved academic outcomes
enhanced social and emotional learning
greater emotional regulation
increased self-esteem and mood along with decreases in stress, anxiety and fatigue.
After participating in a five-week mindfulness program, students have reported improved sleep, increased ability to concentrate and manage emotions and more prosocial behaviours. In addition, significant reductions in bullying and disruptive behaviours were seen and the largest effects were obtained by those students who had higher levels of emotional distress before engaging in the program.
So perhaps we could try out some mindfulness activities ourselves:
Mindfulness can enhance communication, connectedness and relationships. It may be incorporated as a strategy to manage stress and to support mental health or to analyse how we can support our own and others' sense of self through managing unhelpful and unrealistic ways of thinking.

Mindfulness is a skill in the toolbox that we can draw upon to enhance wellbeing.
Gay Maynard
The PDHPE Faculty
Photography and Digital Media
Science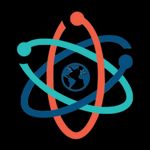 Technology and Applied Studies
Visual Arts
HSC Visual Art Virtual Gallery
At the conclusion of the HSC Visual Art Exam today, We are delighted to launch our Virtual HSC Art Exhibition. Due to level 3 restrictions this term and the uncertainty of being able to exhibit the work at school, we chose a virtual gallery format to share the incredible work of our large cohort of 28 students this year.
For the full exhibition opening experience, I advise sitting back over the weekend with a glass of your favourite bubbly drink, and a plate of Jatz and Bega squares for viewing the gallery space. The work showcases the huge variety of expressive forms students are able to explore in Art at Lindisfarne and the concepts they explore through their work demonstrates what engaged and creative young citizens our artists are.
It's been wonderful to have the option to curate student work in this gallery. If you have any questions about how to navigate the space (full screen is best!),
please click here Virtual Art Gallery to view the incredible works of our Grade 12 students.
Bronwyn Dann
Acting Director of Visual Art
Round Square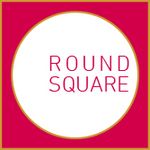 Sustainability
Lindisfarne Winners In Tweed Sustainability Awards
Once every two years the Tweed Shire Council runs the Tweed Sustainability Awards to celebrate local businesses, individuals and groups that are working towards a more sustainable Tweed. Lindisfarne entered this year's awards along with a number of other applicants from throughout the Tweed. I am happy to say that Lindisfarne Anglican Grammar School won the people choice and education categories of the Tweed Sustainability Awards. This is a great achievement and recognition of the amazing work that is being done at Lindisfarne by our passionate team of staff, students and parents. The Tweed Sustainability Awards media release can be viewed here and more can be learnt about the winners here.
Patrick Brabant
School Assistant - Sustainability
Lindisfarne Recording Studio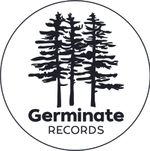 Co-curricular and Extra-curricular
Sport
Hockey
The Fitzpatrick sisters - who we all just witnessed playing superb Hockey for Australia at the recent Tokyo Olympics are seen here with the new breed of Lindisfarne hockey players. The sisters ran a great Hockey clinic last weekend and some of our students were lucky enough to nab a photo opportunity!
Duke Of Edinburgh
The parent information session was held for parents of predominantly our Year 8 and 9 cohorts. Please read through my post-session email content below which went to all the parents that had signed up. There are numerous informative links that will give you comprehensive information and detail if you are interested in the program. Furthermore, give me a call if you have any questions whatsoever.
The slides that I went through are - here, and another generalised overview of the program - here.
The Award Plan that you need to fill out before I can push you through the ORB is - here.
The volunteer Code of Conduct that needs to be filled out with any assessor is - here.
The start of the process is signing up to the program on the - Online Record Book, and organising a meeting with Mr Clucas to go through your proposed Award Plan.
Tennis
The annual Lindisfarne Tennis Championships were rescheduled to Thursday, after being unable to play back in Term 3. A decision was made at 7am to try and proceed with the Championships with a less than desirable weather forecast. The players were keen to proceed as much as possible after each rain delay, and we eventually ended up with the following results:
Open Boys
Champion - Oliver Jeffrey
Runner up -Flynn Howarth
Open Girls
Champion - Yasmin Scott
Runner up - Mia Bantoft
Intermediate Boys
Champion - Jack Stafford
Runner up - Max van Vorst
Intermediate Girls
Champion - Sarah Hodges
Junior Boys
Champion - Sacha Melrose Cripps and Noah Hawkins
The Junior boys made a decision to split the title between them due to the weather
Junior Girls
Champion - Matilda Daniel
Runner up - Eira Grace McGilligan
Primary Boys
Champion - Tyson Walk
Runner up - Sonny Hamon
Primary Girls
Champion - Ayva Immisch
Athletics
The NSW All Schools Athletics is being held in Sydney from 9 to 12 December and entries are now CLOSED. Dr. Joseph Coyne will be supporting students going to the carnival with training sessions at the school and coaching at the event. For athletes attending please let the Sports Department know as soon as possible if you intend to compete, as you will need to borrow a Lindisfarne competition singlet prior to departure.
Basketball
The Lindisfarne Lions Basketball program for 2022 will involve competition games for boys and girls in the Gold Coast Junior Basketball League. Please register your interest if you or your children would like to be involved in the program through please register through parent lounge or student cafe.
Parent Lounge:
> Extra Curricular
> Sign up now and "sign up" for
> Basketball Lindisfarne Lions
> Verify
> Sign up
>Submit to school
Student Cafe:
Please see a short instructional video here for student cafe sign up.
If you would like more details, please contact Dr. Coyne here or Mr Clucas here.
Please note that we want to close this entry portal on Monday 6 December to get further details out.
Rugby
We have launched the inaugural Lindisfarne Lions Rugby Union program for 2022 during senior and middle school assemblies this past week. This program will involve games in both XV and 7-a-side for 1st XV/7, under 15 and under 13 teams across the full school year. The program will also consist of 3 training sessions per week made up of a contact and individual skill session, a strength and conditioning session and full team session. More information can be found here and if you or your children would like to be involved in the program, please register through parent lounge or student cafe.
Parent Lounge:
> Extra Curricular
> Sign up now and "sign up" for
> Rugby Program 2022
> Verify
> Sign up
> Submit to school
Student Cafe:

Please see a short instructional video here for student cafe sign up.
Please note - sign up closes today!
Spotlight on Tyson Walk
Tyson won 6 Rounds in the U8 Tennis NSW North East Junior UTR Series throughout this year. Therefore he qualified for the Tennis NSW Northern East Champions of Champions which commenced in August in Grafton.
Tyson successfully won all his matches and was also acknowledged for being the highest points achiever in his division.
After Grafton the 8 top players from the North East region were invited to play in the Tennis Northern NSW Champions of Champions in Inverell. Players from the North East region and North West region are coming together and competing with each other. Luckily the weather held out and Tyson was able to achieve his goal of winning the U8 NSW Champions of Champions.
Damien Clucas
Head of Sports and Activities
Club Netball
It was lovely to see some of our Managers and Coaches at the Terranora Pavilions on Wednesday. We personally thanked them for their time and efforts for the Lindisfarne Lions Netball Club this year and presented them with a gift.
We will announce the new Netball Captain and share some photographs of the Passing the Pride and Netball presentation in next week's Netball newsletter article.
All Middle School Netball players have been invited to play in a Round-Robin tournament in elective time on Wednesday 1 December at the Mahers Lane courts. The season fizzled to a finish and we would like all of the Lions to have the opportunity to erase that disheartening memory and replace it with a better one!
Tweed Netball Association are hosting their Saturday Netball Presentation Day on Saturday 4 December at Arkinstall Park from 8.30am to 10.30am. This is for ALL of our teams, our NETSETGO 5s and 6s and our 7s/8s Pink and Purple Lions.
TNA will also be presenting the Meg Grace Award, The Nicole Cusack Award - to ex-student Tahlia Evans, Junior and Senior Umpires of the Year and the Rep Winners.
Please let your manager know that you are able to attend this morning - in your Lindisfarne dresses please! I will send more information closer to the time.
TNA is hosting Monday Night Social Netball again starting Round 1 on Monday 31 January. The sign-up will open on January 24th so please let me know ASAP if you are interested.
Sign-on day to play in the Saturday competition in 2022 will be in mid-February with March 26 as the Round 1 season start date. We will be calling for registrations very early in Term 1, but we have to wait for Netball Queensland to set up the league before we have anything to register for!
Netball Centre of Excellence
We are very close to being able to name the 2022 Netball Centre of Excellence teams for Year 7 - Year 12 players. We are so excited about the strength of our squads! Letter of acceptance will be sent before the end of the year. Club Ambassador Nicole Cusack, Head Coach Suzanne Evans and TNA rep and this year's 15 A's coach Mel Groves were the selectors on Thursday. Not an easy job with the calibre of players to choose from!
The Stage 3 Emerging Talent teams will also be finalised over the next two weeks.
The Netball Centre of Excellence teams train in Sport time in Terms 2 and 3. Players can choose netball in Term 1 but it is not compulsory. Training in Term 1 will be on a Thursday after School at Arkinstall Park.
Good Luck to those players who trial for a Tweed Representative team next week!
If you have any questions re: netball, please do not hesitate to email me.
"I'm here if you need!"
Gay Maynard
Teacher in Charge of Netball
Library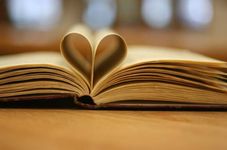 Careers and Vocational Education & Training (VET)
Upcoming Events
Loading events...
View full calendar