2022 Term 1 Week 10
8 Apr 2022
This Week Overview
Upcoming Events
Loading events...
From the Principal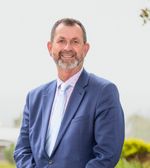 Dear Parents, Guardians and Students,

Thank you for your support throughout the first term. Today, I shared with the School community an important announcement in relation to an enduring tribute to our much-loved colleague, friend, teacher and mentor Mr Matt Fydler.
The Lindisfarne Anglican Grammar School Sports Academy will be a living memorial to Matt Fydler honouring his 22 years of service to the school and his significant contribution to the school over that time.
At the Senior School Foundation Day service on Wednesday, 27 April the Lindisfarne Anglican Grammar School Sports Academy will be renamed and forever known as - the Matt Fydler Sports Academy. You can read my full correspondence to the School community here.
Over the past fortnight, Reverend Constantine has led Easter services across the School. This Sunday he will lead the Palm Sunday service at St Cuthbert's Anglican Church at Tweed Heads and all are welcome. Service times over Easter in the surrounding Anglican Parishes are listed in the Chaplain's section.
We close out this term reflecting on the success of our School musical, We Will Rock You. We are grateful to all who attended and for the incredible work of our staff, students and school community in bringing the production to you. We appreciated the support of our School Council, our Parents and Friends Association, Friends of the Arts and our Sponsors. If you didn't get a chance to attend the musical, please find a link to the program here.

It was a pleasure to see so many in attendance at our Cross Country on Thursday at the Mahers Lane campus with students from Years 2 through to Year 12 competing. It was the first time that we were able to use the resurfaced oval and it will be a great surface to play on in the coming months.
I spent Sunday of last week in Brisbane along with a large group of parents, guardians and grandparents supporting our U-13, U-15 and first XV teams who represented Lindisfarne Anglican Grammar School in the prestigious Ballymore Cup. Our teams performed well against very strong opposition, developing their skills and combinations as the carnival progressed. It was a great experience for our players who stayed at Nudgee College for the 3 days of the competition.
I want to thank Laura Krebs and Tamara Melville who collected the surplus donated uniform items for flood-affected families. They held a second-hand uniform sale and raised $1256 for the Anglicare Flood Appeal. Compassion in action from our wonderful parents.
Today our Deputy Principal, Charlotte Lush wrote to school families in relation to the community Anzac Day services to be held on Anzac Day 25 April. Lindisfarne Anglican Grammar School has a strong history of engaging in the commemoration of Anzac Day services each year. Students and parents are encouraged to support and attend the services across the region or in their local area. You can find more information here.
Wishing all Lindisfarne students, staff and families a safe and happy Easter.
Stuart Marquardt
Principal
From the Deputy Principal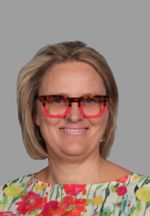 Chaplaincy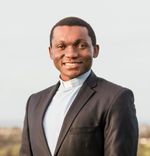 Dear Students, Staff, Parents and Guardians,
In what has been a challenging Term 1, I would like to thank God for his guidance, and to thank all of you most sincerely for taking all these challenges in your stride and making the most of the opportunities given to you for learning, growth and development.
I join with the others in thanking our amazing cast and crew for the wonderful presentation of We Will Rock You Musical. You certainly rocked us, lifted our spirits and reminded us of the power of music, love, perseverance, determination and collaboration.
A sincere and heartfelt thanks to all the teachers and staff finishing this Term at Lindisfarne: I pray for God's blessings and guidance in the next chapter of your life's journey. Thank you for the gift and generosity of your labour, talents, time and skills.
Ramadan Mubarak
I would like to wish a very Happy Ramadan to the members of the Islamic Faith in our School community: Ramadan Mubarak!! May God bless you and yours during this holy season.
Easter Services
It's been a thing of joy to celebrate Easter Services across all stages and ages these past two weeks. Thank you to all those who assisted me, particularly Class 3NH who brought to life the Easter story for the Junior School community with their superb and moving Easter play.
At Easter we are reminded that God loves this suffering world so much that God sent His son, Jesus, to come and redeem us so that death, evil, sin and suffering do not have the last word in our lives and our world.
In these challenging times, beset by Covid-19 pandemic, wars, and natural disasters, we need the joy, hope and fun of Easter to lift our spirits.
As we celebrate Easter 2022, as we hunt for and enjoy our Easter eggs, as we enjoy family time and a bit of rest and relaxation, let us remember the main reason why we celebrate Easter and to bring new life into what we do and say.
Life is short and we are not here forever. It's important that we make each day count and live life to the fullest.
We sometimes don't realise all the good we can do: a kind and encouraging word, a smile, a compassionate look and small deeds of kindness can lift the spirits of our fellow human beings and bring them hope and joy.
Jesus came to lift us up, and so let us learn to lift each other up.
Let us then be bearers of joy and hope, spreading light and kindness wherever we go.
This Easter, I have a simple message to all at Lindisfarne: find the light and joy of Christ in your life and then share it with others; share it with one person and make a difference to that one person. Imagine what our school and world will look like when we share Christ's light and joy every day.
Please remember to join us at St Cuthbert's, Tweed Heads (Powell Street) on Sunday, 10th April at 9am for our Palm Sunday Service. Details of Holy Week Services in the Tweed Valley Anglican parishes are also available below. All are welcome!
Happy Easter to you and your family! Have a restful and relaxing holiday.
Rev Constantine Osuchukwu
Chaplain
Easter and Holy Week Service Times
Anglican Churches in the Tweed 2022
We would love to have you join us to celebrate Easter.
Kingscliff – St James
122 Marine Parade, Kingscliff
Contact Phone: (02) 6674 1513
Maundy Thursday14th April5:00pm
Good Friday15th April8:30am
Easter Sunday17th April8:30am
Murwillumbah – All Saints
32 Byangam Road, Murwillumbah
Contact Phone: (02) 6672 6070
Palm Sunday10th April8:30am
Maundy Thursday14th April7:00pm - Feet washing & Holy Communion
Good Friday15th April8:30am - Service of the Nails
Easter Day17th April8:30am - Service of the Light
Pottsville – St Marks
15A Coronation Ave, Pottsville
Contact Phone: (02) 6674 1513
Good Friday15th April10:30am
Easter Sunday17th April10:30am
Tweed Heads - St Cuthberts
Cnr Florence and Powell Streets, Tweed Heads
Contact Phone: 07 5536 1060
Palm Sunday10th April9:00am – Lindisfarne providing Musicians
Maundy Thursday14th April9:00am – Remembering the Last Supper
Good Friday15th April9:00am – Stations of the Cross
Easter Day17th April6:00am – New Light Early Morning Service
Easter Day17th April9:00am – Easter Celebration
Tyalgum - St John's
Contact Phone: (02) 6672 6070
Easter Day17th April10:30am
Uki – Holy Trinity
Kylogle Road, Uki
Please call (0428) 166 783
Good Friday15th April9:00am
Easter Sunday17th April9:00am
Parents and Friends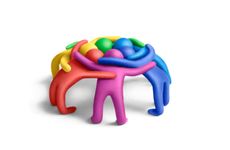 ParentEd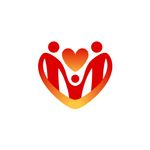 Wellbeing Team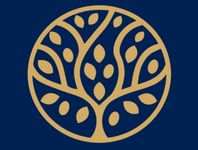 Student Voice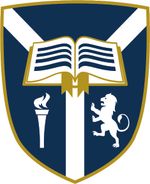 Lindisfarne Anglican Grammar Schools' performance of 'We Will Rock You' is nothing short of brilliant. The amount of hard work, dedication and commitment was evident through their stunning performances that was bound to leave you hanging off the edge of your seat! Over 5 shows, Lindisfarne staff and students explored the world of rock, bringing to life famous Queen songs in a post-apocalyptic dystopian world. Here is what a few people had to say about it:
"It was an amazing experience, it was like we shared a unique bond! We all had each other's backs and worked as a team!" - Ronan Green (Buddy)

"It was a great opportunity for all students who are interested in music to get involved, meet new people and showcase their talents!" - Jamie Lamont

"Being a part of a musical cast, whether ensemble, production or band, was a phenomenal experience for all involved. From the initial rehearsals up until the closing night, everyone gave it their all, despite the numerous setbacks along the way. On behalf of the cast, we want to express our immense gratitude to the wider school community for their support and belief in our hard work, enabling us to expand our talents, fulfil our potential and put on some pretty unforgettable shows!" - Olivia Grosser

"After my third and final lindisfarne musical comes to an end, I can safely say that it has been a unique experience that I will never forget. The relationships I have built will be something I will look back on fondly in the years to come. I strongly recommend anyone even remotely interested to participate in the next one. It was truely an experience like no other!" - Elise Matusch (Killer Queen)

Congratulations are in order for the 'We Will Rock You' team for their exceptional performances. We are all looking forward to what you can all accomplish in the years to come.
Luke Boulter
Communications Prefect
Junior School
Safe on Social @ the Junior School
Dear Junior School Families,
Keeping up with the ever changing online world can at times feel overwhelming. As part of our ongoing commitment to educating our School community about online safety, we are pleased to provide you with access to the Safe on Social Parents Toolkit. It's a fantastic resource that contains everything you need to know to keep your kids safe.
I encourage you to login using the information provided on Seesaw in the School Announcements section. Safe on Social founder, Kirra Pendergast suggests accessing the toolkit in 'bite-sized chunks' and I recommend checking out the Screen Time and Parent Tips sections as a starting point.
We hope this resource gives you confidence when navigating the online world with your children. Have a safe and happy Easter break.
Krissy Affleck
Information Services and Digital Pedagogy
From The Head Of Junior School
What a fantastic Term 1! While we've certainly encountered significant challenges and speed bumps along the way, I could not be more proud of the way the Junior School staff and students have responded with resilience and compassion. I am truly grateful to the Sunshine Avenue community for the warm and supportive welcome as I've settled into my new role.
It was great to formally celebrate the commencement of the construction of the new ELC precinct with the "turning of the sod". Student leaders from across the school gathered and shared their stories of time spent in the original Early Learning Centre and their excitement about the wonderful new facility that future students will enjoy. In spite of the weather and other challenges, we are, at this stage, still on track with completion timelines. I look forward to seeing the progress over the coming months.
This week our Year 3 and Year 4 participated in a maths incursion, ' World of Maths.' During the hour session, students worked in teams to explore mathematical concepts using hands-on materials. They utilised a range of problem-solving techniques and were encouraged to keep trying if they did not know how to find a solution straight away. The beauty of participating in an incursion like this allowed students to approach real-life situations and use their full sensory experience to come up with solutions. Students in both grades enjoyed the opportunity to stretch their minds and think creatively.
Our ELC Easter Hat Parade was a spectacle to behold as students showcased their amazing millinery creations and singing talents. It was wonderful to see so many parents in attendance to share this very special occasion. A huge thank you to Ms Jo and the ELC team for the beautiful morning tea enjoyed by all under the shade of the paperbark trees and to Mr Edwards for leading the wonderful choral offerings.
Thank you all once again for a great start to the year at school. I wish you a safe and restful Easter break and look forward to seeing everyone back in Term 2.
Jeremy Godden
Head of Junior School
Year 2 Butterfly Excursion
This Term, Year Two students have been involved in an integrated unit of study, 'Animals Alive.' Students have taken part in a range of activities that allow sharing of information about the appearance. habitat, movement, feeding habits, reproduction and behavioural and physical adaptions of different animals. Students also begin to identify factors that affect the survival and life cycles of living things in different environments. Using oil pastels students have created beautiful representations of the Monarch Butterfly. On Tuesday we were lucky enough to go on an excursion to the Gold Coast Butterfly House. Students were able to immerse themselves in the butterfly habitat seeing caterpillars, chrysalis and butterflies during the different stages of their lifecycle. We also learnt about how we can help preserve different butterfly species in our own backyards by planting host plants in our gardens. A highlight for most was the range of beautiful butterflies that enjoyed landing on everyone. Miss Josephine, from Gold Coast Butterflies was very impressed with the level of knowledge our students already had.
Emma Blaikie
Year 2 Teacher
Lindisfarne Anglican Grammar School is excited to announce that our Stage 2 Musical for 2022 is "The Grunch" by Denver Casado and Betina Hershey.
Inspired by the Dr Seuss classic "How The Grinch Stole Christmas", this funfilled musical tells the story of Rudy Grunch, a grumpy 6th Grader. When the entire school gets swept up in the upcoming school musical, Grunch comes up with a cunning plan…
Toe-tapping musical numbers and an array of over 30 fun characters lead to an engaging and highly entertaining show for all. Mr Edwards as Musical Director and Mrs Visser as Director can't wait to get started on this exciting musical with our Years 3 and 4 Lindisfarne Junior School students.
This Musical will be held at the Mahers Lane campus in Term 3. Auditions will take place early in Term 2. Interested students wishing to audition for a lead role will receive an audition pack and attend a workshop early in Term 2.
Loretta Visser
DIrector
Early Learning Centre
Over the past two weeks the Pre-schoolers' have delighted in watching live chicks hatch from their eggs! Once hatched, we then had to care for the chicks, ensuring they had food, water, warmth and safety. Every year this is a much anticipated and memorable experience where children learn first-hand about the chicken life cycle and the needs of living things.


Michelle Donohue
Preschool Teacher
On Wednesday 6 April we were very happy to be able to hold our ELC Easter Hat Parade. With Covid restrictions the last two years it has been difficult to hold this much loved celebration, so we were all very excited to have our families back on the school grounds.
A big thank you to our wonderful music teacher, Jesse Edwards, who prepared the children for their first performance in front of a big crowd. Thank you also goes to the Junior School Prefect, Joely Morgan, who made a special appearance as the Easter Bunny.
Thankfully, it was a beautiful day and we were able to hold our morning tea celebration all together in the paperbark forest to catch up with new and returning families.
Wishing everyone a very happy and safe Easter break and we can't wait to see you all again next term.
Jo Hetherington
Director of Early Learning
Green Team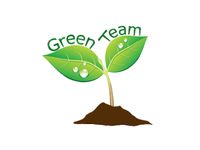 Stephanie Alexander Kitchen Garden
Middle School
From The Head Of Middle School
Vaping causes harm and addiction in 'new generation' of users, major report warns
The growing use of e-cigarettes, or vaping, in Australia poses a "serious public health risk" and threatens to introduce a new generation to smoking.
That's according to the authors of a major new government report into the health effects of e-cigarettes, which found vaping can be harmful, particularly for non-smokers and young people.
The global systematic review, undertaken by researchers at the Australian National University, is the most comprehensive review of vaping-related health impacts to date.
The review found vaping increases the risk of multiple adverse health outcomes, including poisoning, addiction, seizures, burns, lung injury and smoking uptake.
Nicotine is a key ingredient and one of the most addictive substances known. Young non-smokers who vape are around three times as likely to take up smoking than non-vapers.
Evidence of lung injury and uncertainty about the long-term
Conclusive evidence that e-cigarettes can cause acute lung injury, predominantly in cases where people use vapes containing the psychoactive substance THC and vitamin E acetate.
Cathy Cox
Head of Middle School
It seems incredible that only 10 short weeks ago the Year 5 cohort of 2022 were eagerly bustling down the stairs of the Mahers Lane campus ready for the year ahead. Despite some of the setbacks this term has produced, Year 5 have hung in there and should be extremely proud of what they have achieved. Some of our highlights have included meeting new friends and forming new connections, learning about the history of the Australian Gold Rush, participating in Friday sport and creating incredibly descriptive narratives. Please enjoy some of the narrative samples from our students:
George was slowly walking through a misty, forest, it was a spooky night and the moon was at its highest. In the dark his usual bright caramel, light brown fur was hard to see in the dark! His big, brown, fluffy ears pricked up as he heard the sound of a helicopter and the tramping of human feet! He froze and ran, but he was a clumsy koala, and tripped over, gashed his knee over a rock, skimming past him was a sleeping dart! It missed him by an inch and he scrambled up a big oak tree!
Aili 5C
The Classroom
As Donald was sitting in class all he could see was his book with scrambled words, they looked like a train had ran through them. Donald was trying to work but everytime he wrote a word, his teacher sighed with disappointment. This entire class was miserable, there was nothing on the walls and his classroom felt like a prison cell - just white walls. Donald could feel sweat running down his cheek and the sickness in his stomach. The there was a foul off putting smell from the teacher's 1980's pine tree deodorant. Life for Don seemed dommed, doomed, doomed!
By Henry A
Dark, deathly thunder clouds were all that Stella could see as she looked longingly out to the horizon. The howling winds called her aching body to react. An enormous sense of fear and loneliness circled in her stomach like a lost love. All Stella could smell was the fresh sea breeze. Beneath her bare feet, she could feel the spiky cold grass. She stared out into the ominous sky begging for the answer as to what to do next.
Students of 5D - shared writing piece
On behalf of the Year 5 teachers, we hope you have a wonderful holiday break and enjoy a well-deserved rest!
Amy Williamson
Year 5 Coordinator
Year 7 Heroic Habits Compassion
"I am living compassionately when I care for all others with empathy and understanding"
Over the past fortnight, Year 7 have spent time learning about the habit of compassion as part of our Heroic Habits program. This has been a particularly important habit to study for our first habit given the various events that are going on in the world around us. As part of the study of compassion, the Year 7 students have spent time thinking about what it is to be compassionate, how others show compassion around them, how compassion makes the world a better place and how being compassionate fits into their life. A key part of these lessons has been asking the students to look for opportunities to show compassion in their lives and see how the people around them respond. While it has been Year 7 that have been studying compassion, there is always room for more compassion in the world. Compassion is love in action.
Sam Dick
Year 7 Coordinator
Senior School
From The Head Of Senior School
Term 1 of 2022 has certainly presented a range of challenges for the students in the Senior School - COVID 19, torrential rains and significant flooding have all taken their toll. However, I am pleased to report that we have pressed on in the face of adversity and have finished the term on a real high, with a very successful Easter Service and the School musical We Will Rock You.
I would like to extend my thanks to The Reverend Constantine, Mrs Amy Blinco and our Year 12 Captains and Prefects for leading us in a beautiful online service on Tuesday morning. We were encouraged to reflect on the death and resurrection of Jesus and learned of the spiritual journey of some members of our School community.
At the end of our service, I was able to commend the exceptional leadership of a number of our Year 12 students who have been supporting the School at a range of events in recent weeks including the P&F Welcome Event, Principal's Tours and front-of-house for the School musical. These Year 12s are certainly setting a wonderful example for our younger students and their actions are a demonstration of true servant leadership.
The success of We Will Rock You is unquestionable. I am very proud of the Senior School students who have committed to the extensive rehearsals over the last 12 weeks. The students in lead roles and the ensemble did a terrific job in entertaining the sell-out audiences; but I would also like to commend the musicianship of our very talented students who were playing in the pit. Led by Mr Todd Hardy, the comradery amongst the musicians was palpable.
Finally, I would like to take this opportunity to wish all Senior School students and their families a very happy Easter. I hope that the holiday is restorative, and I look forward to seeing everyone back and feeling refreshed for a successful Term 2!
Kate Cornell
Head of Senior School
Careers and Vocational Education & Training (VET)
School Psychology / Counsellor
Business, Entrepreneurship and Enterprise
English
National Treasures Writing Competition 2022
You are invited to enter your original poetry gems or short story gold nuggets in the National Treasures Writing Competition of 2022.
Students are invited to enter their 16-line poems OR 500-word short stories. There is no theme and entrants are encouraged to let their imaginations run wild and write on any topic and in any style. Students from Kindergarten/Preparatory to Year 12 may enter.
Entry is free and the closing date is Saturday 30 April 2022. More details about this
competition may be found at: https://www.write4fun.net/competitions/71
Suellen Walker
English Coordinator
Mrs Treacy's Junior A Debating Team,
comprising of James Cunnah, Nicolas Leotta,Tessa Ford and Ryder Green, had their first debate in the 2022 Gold Coast Debating season on Wednesday evening 30 March. They opposed a Somerset College team and our students were successful in arguing that Influencers are more harm than help. They are congratulated for ably representing our school.
Some of our scheduled debates last week were postponed due to floods and student involvement in the musical. However, all of our students have been scheduled to debate on Wednesday evening 27 April and they are currently preparing for this event.
Suellen Walker
English Coordinator
Debating and Public Speaking
LOTE
Icons of Japan: 鶴Crane 侍Samurai 桜Cherry Blossom
The Japanese Calligraphy & Culture Crush Club recently took inspiration from three icons of Japan, the Red-Crowned Crane, Samurai warriors and of course the Cherry Blossom or sakura. Each icon offered an opportunity to challenge the students' developing calligraphy and origami skills and to find out more about its cultural significance.

It was a calm, creative and collaborative experience. The students created impressive kanji and hiragana calligraphy and origami of their chosen icons while listening to traditional Japanese music. Everyone answered in the affirmative when they were asked our end of session questions "Did you learn something today?" and "Did you have a good time?"
ゴデン先生
Mrs.Godden
Cherry Blossoms & Flower Viewing -Year 6
🌸 桜 Cherry Blossoms & Flower Viewing お花見 🌸
Just as we begin to feel a pleasant cool change in our autumn weather here in Australia, spring has sprung in Japan! That means cherry blossoms and plenty of them! Every year Japanese people enjoy celebrating spring by having picnics and parties under the gorgeous cherry blossom (sakura) trees. Cherry blossom viewing is called お花見 0hanami and it is always a much anticipated celebration in the Japanese cultural calendar.

Year 6 students have been learning 'how to hanami' including what to take on their hanami picnic, where the top 10 hanami locations are in Japan and when the best time to view the cherry blossoms is depending on their chosen location. There is also a cherry blossom forecast and report on the news each day at this time of year in Japan and it is keenly followed by viewers. They have also created beautiful sakura hanging mobiles to adorn their classroom reading nooks.
Interestingly, the cherry blossom is a symbol of the transience of human existence. That is, the blossom's beautiful yet brief life-span reminds us that our own lives are also beautiful but brief and we should therefore appreciate the here and now! Such a delicate flower brings so much joy and is such an important reminder to Japanese people each spring!
Why not try a virtual sakura tour to experience the beauty of hanami for yourself!
ゴデン先生
Mrs.Godden
Germinate Records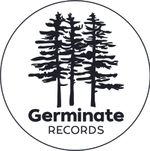 Photography and Digital Media
Science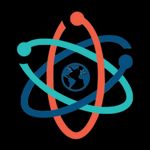 Technology and Applied Studies
Round Square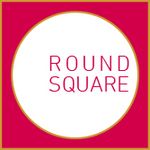 Lindisfarne Recording Studio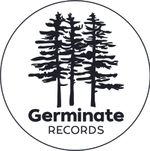 Co-curricular and Extra-curricular
Sport
Club Netball

Monday Night Netball
Monday 4 April saw heaps of fill-ins, but we managed to have 7 in each team take the court. Massive effort Lions! There were so many forfeits - but not from us!
Last matches and Finals are on April 11.
The Silver Lions will play RG's at 5.30pm. Please let me know if you are available or not.
Saturday Netball Competition
The start of the Tweed Netball Competition on SATURDAY 2 APRIL at Arkinstall Park, was great, overwhelming, difficult, exciting, fabulous … and all of the above!
This week, the games are as follows:
Round 2 - April 9

| | | |
| --- | --- | --- |
| Time | Team | Court |
| 9.30am | Purple Lions | 20 |
| 9.30am | DenomiNETTERS | 1 |
| 11.00am | Pink Lions | 17 |
| 11.00am | Crimson Lions | 12 |
| 11.00am | Lavender Lions | 3 |
| 11.00am | Orange Lions | 1 |
| 11.00am | White Lions | 8 |
| 12.30pm | Bronze Lions | 12 |
| 12.30pm | Blue Lions | 1 |
| 12.30pm | Silver Lions | 11 |
| 12.30pm | Black Lions | 11 |
| 12.30pm | Gold Lions | 10 |
| 2.00pm | Lime Lions | 5 |
| 2.00pm | Aqua Lions | 12 |
| 2.00pm | Green Lions | 6 |
| 2.00pm | Red Lions | 6 |
| BYE | Yellow Lions | BYE |
| BYE | Navy Lions | BYE |
Netball Centre of Excellence
Good Luck to all of the Rep Players who continue to train for the State Championships and in Queensland carnivals. Play well Lexi who is representing NCAS in Wagga Wagga too.
The Boys Year 11 team has also been invited to compete at the State Age Championships in May! It is a great honour for the Lions Club at Lindisfarne - especially as we are a NSW School!
Keep fitness training throughout the break so you are ready for the NSW School's Fast5 (Year 11 and 12 Boys and Girls) on May 6 and Saturday Round 3 on May 7.
NCIS Primary Trials
Congratulations to all who attended the NCIS Primary Netball Trials on Monday 4 April. Many of the girls have been selected to represent the region at the CIS Championships in Sydney on May 6 and all have been asked to be shadows (Non-travelling reserves who are ready to be called upon!)
Umpiring

Congratulations to all of our new umpires! What a fabulous job you did this weekend!
Please make sure you have completed your umpiring forms. You are a part of the Lindisfarne Lions Club!
Calling for any parents who would support the umpires supervising and coaching them as they start their officiating journey! PLEASE help if you know some of the rules!
Looking forward to Term 2!
If you have any questions re: netball, please do not hesitate to email me.
"I'm here if you need!"
Gay Maynard
Teacher in Charge of Netball
Wishing everyone a safe and happy break. As this article is being submitted, the Cross Country Carnival is all set up and ready to go - the results will be formally announced in the first newsletter Term 2.
Touch Football
Lindisfarne hosted the NCIS Secondary Touch Football Championships which were held at South Tweed Touch Football Fields on Friday 25 March. The day was going well with all our teams qualifying for the grand finals until a massive storm cell ceased play.
The Championships were decided on the pool results which saw the following results:
Open Girls - 1st place
Open Boys - 2nd place
U15 Girls - 2nd place
U15 Boys - 2nd place
Congratulations to the following students that have been selected to represent NCIS at CIS in Penrith on Thursday 28 and Friday 29 April.
Girls 15&U
Bree Hodges
Remy Brown
Ruby Lynch
Chloe May Kabealo
Eva McGowan
Seannah Weston
Shelby Osbourne
Girls Open
Anika Smith
Charlie Kirkwood
Ebony Richards
Giselle Smith
Grace Denny
Gracie Lynch
Kiara Denny
Mia Shepherd
Natalie Carrasco
Nicola Gee
Tilly McLaughlin
Boys 15&U
Archie Loemker
Bowie Robinson
Brock Osbourne
Fletcher Bisgrove
Lachlan Marshall
Noah Brown
Zac Bennett
Zane Weston
Boys Open
Baxter Fitzgerald
Declan Brown
Netball
The NCIS Primary Netball trials were held at Arkinstall park netball courts on Monday 4 April.
Congratulations to the following students who have been selected to represent NCIS at CIS at the Sydney Olympic Park on Friday 6 May.
Asha Hargraves
Brielle Humphries
Charli Hedger
Eden Jocumsen
Eira Grace McGilligan
Ella Agolley
Evee Sweet
Freya Smith
Rithika Sivabalan
Athletics

The Lindisfarne Athletics Carnival is the last Thursday of Term 2. We will be conducting trials for Field events and some track events if the volume of students necessitates it.
A Google Form will be released to students the first week back to establish how many students are interested in competing in various events.
If numbers demand, we will be holding trials on Wednesday afternoons at Walter Peate Oval starting in Week 2 (Term 2).
Cross Country
The NCIS Cross Country is to be run at Lindisfarne on Thursday 12 May. The Lennox Head circuit is no longer viable due to council complications and insurance impediments. Lindisfarne will be hosting this event.
Futsal
The Futsal Regional Championships is in Week 2 of Term 2 at the Coomera Indoor Sports Centre.
With the musical running throughout Term One, we haven't had Ngahriyah as a training facility, but our players have been working away in the Football program and will be well enough prepared.
Surf Life Saving

The Aussie Surf Life Saving Youth Titles were on the weekend and there were lots of great results from some of our Lindisfarne students.
Congratulations to some of the following Lindisfarne athletes.
Lachlan Arghyros in Year 7 Gold in the U13 male surfboard riding
Fletcher Burdekin in Year 9, 4th place in the U14 Male Board Race, finalist in the U14 Male Iron Man, board relay and Cameron.
Ava Arghyros also in year 9, 4th place in the U14 Female Board Race, finalist in the board rescue and board relay. Ava got Silver in the U14 Boardriding event which was held at Miami.
Claudia Arghyros in year 10 , 5th place in the U15 Female Board Race, 6th place in the U15 Female 2km run and 5th in the U15 female Board Rescue.
Tex Milroy in year 9 3rd in the U14 Males Beach flags
Fletcher Bisgrove in year in year 7 placed 6th in the U13 Male 2km beach run
The Aussie Opens kicked off on Wednesday 6th April at North Kirra and will run until Sunday April 10th:
Day 1: Lily O'Sullivan:
Silver in Opens Surf Teams
Bronze in U19 Ski Relay
Bronze in U19 Surf Teams
Qualified through to Sunday's U19 Ironwoman Final
Qualified through to Sunday's U19 Female Taplin Relay Final
Day 1: Ruby Meehan:
Qualified through to Sunday's U19 Ironwoman Final
8th Place U19 Ski Relay
Qualified through to Sunday's U19 Female Taplin Relay Final
Spotlight on Koa Stotz
Here is an update of Koa's best swimming results recently.
2022 Swimming Gold Coast Championships March 12th
Boys 10 Years and over, 50m Breast -First place, 38.04
Boys 10 Years and over, 50m Free - Fourth place, 31.19
Boys 11 Years, 100m Breast - First place, 1.27.48
Boys 11 Years and over, 200m Breast - Second place, 3:17.05
2022 Speedo National Preparation Meet and Jess Schiper Challenge
Boys 11 Years, 50m Breast First place, 38.03
Boys 11 Years, 50m Free Third place, 30.28
Boys 11 Years, 100m Breast First place, 1.25.66
NSWCIS Primary Championships 2022
Boys 12-13 Years, 50m Breast Second place, 37.95
Boys 11-13 Years, 200m Free Relay Fourth place
Spotlight on Dane Folpp
Dane achieved 8th place in the open men's competition which is part of the FMB (Freestyle Mountain Biking) Worl Tour at the Pro-Slopestyle competition (24-27 March) in Mansfield Victoria.This gains him points on an international level and will go towards his profile as an international athlete.
His next event is the Australian Slopestyle Tour Freeride Festival at Greenvalleys Mountain Bike Park on the 7-8 May (Tongarra, NSW).
Spotlight on Lyla Williams
Just a quick update on what Lyla has been up to over the last month. She won the QLD State Little A's Championship in the 1500m race walk, and was 3rd in the 800m & 1500m runs. The week prior to that she won the QLD Athletics State Championship in the u/16 3000m race walk, and then backed up the next day to make her debut in open women's 10000m race walk where she placed 2nd. On Saturday she competed at the Australian Track & Field Championships in the u/16 3000m race walk. She placed 4th in a race that certainly wasn't her best. She is disappointed, but her efforts will still see her selected in the Athletics Australia Target Talent Program for elite athletes, which has been her goal for some time.
Spotlight on Tom Chong
Tom won silver at the Australian National Taekwondo championships last Friday. He still has another year as a junior so gold next year looks promising.
Damien Clucas
Head of Sport & Activities
Library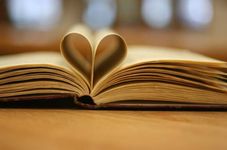 Library Holiday Hours - Mahers Lane
The Library will be open on the following days in the term break.
Week 1 - Monday to Wednesday between 8.00am and 3.00pm
Week 2 - Tuesday to Friday between 8.00am and 3.00pm
Gail Dessman
Librarian
Uniform Shop
Uniform Shop Holiday Hours
Community News
Update On Scenic Drive Landslips
Upcoming Events
Loading events...
View full calendar