2022 Term 1 Week 2
11 Feb 2022
This Week Overview
Upcoming Events
Loading events...
From the Principal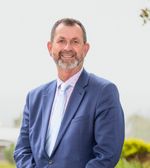 Dear Parents and Guardians

Week 2 back at school has certainly been busy as we had the opportunity to celebrate leadership, sport, community and show our appreciation for our Australian Olympians.
All Year 12 students were inducted as leaders of our school at a Service on Tuesday. The consistent message during the Service was one of servant leadership. In my address I asked each student to aspire to serve their fellow students, our school, and the wider community practising the love and inclusion of the greatest servant leader of them all - Jesus Christ.
We also inducted our Year 8 Leaders who lead our Middle School in 2022. I spoke to the students about our values in particular our value of compassion. What is compassion but love in action? Covid-19 has taught us that we are all connected, so I asked each Lindisfarne student to continue to make compassion the standard for our actions and our decision making. Let us all monitor our self-talk, monitor the tone of our conversations and be aware of our own and collective responsibilities to live lives of compassion.
On Tuesday, the Parents and Friends Association (P&F) held their first meeting for the year and I was pleased to be able to report on the significant capital works that have taken place across both campuses, and reaffirm our commitment to running FunFest in 2022. Our P&F is filled with people who give their time to make our school a better place for our students to learn and grow, including providing funding for important projects that support our students. In return, I ask that our community support the P&F events. The first fundraising and friend-raising opportunity this year is the P&F Trivia Night on Saturday, 12 March. You can purchase tickets and find out more via this link.
Across the last two years our ability to gather as a community has been limited, so events like FunFest, our musical 'We Will Rock You' at the end of Term 1, and our rescheduled 'Welcome Event' now on Friday, 25 March are events that will allow us to experience fellowship and friendship and to showcase the sense of community for which our school is known.
Our swimming carnivals were a sea of yellow, green, red and purple as students from Years 3 to 12 competed in the Junior and Senior Carnivals on Wednesday and Thursday. The mood on both days was positive and friendly competition was well on display. I am always amazed at how often these events come down to just a few points across a whole day of swimming. So as some students won races, and others did not, I pay tribute to each swimmer who stood on the blocks to compete, to gain a few valuable points for their house and to have fun doing so. In this way all students contribute to the success of the carnival.
Thank you to our students who supported Green and Gold Day today. It came at the end of a busy week and it was pleasing to see so many students embrace the opportunity to show support to this National Day of Support for our Olympians. As you can see our Junior School students certainly made the most of this opportunity.
On Sunday I look forward to joining our newly inducted Year 12 Captains and Prefects and their Mentors at the Boathouse for a day of leadership development. I have no doubt the varied roles they will each play in guiding our students through the rest of 2022 will be done in line with our values of compassion, wisdom and respect.
Stuart Marquardt
Principal
From the Deputy Principal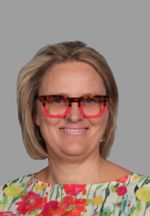 Chaplaincy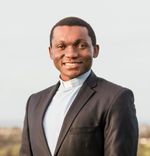 Dear Students, Staff, Parents and Guardians,
Our Turn
It was our family's turn to contract covid-19 last weekend which kept us at home all week. Even though our symptoms were mild to moderate, I had moments this week when I felt the fragility of human existence and the realisation that despite our best efforts to follow all the covid-19 health advice, we still got it, and cannot explain where and how. We are mindful during this time of so many who are suffering, have lost loved ones or have no access to vaccines, and are at the forefront of this battle against covid-19. We are equally grateful to friends and neighbours who came to our assistance and helped us with food and groceries etc. In moments of sickness and during a global pandemic, we are confronted, not only of the fragility of existence, but also of questions about the meaning of life. Whilst there are no answers to some of these questions, it helps to bring them before God in prayer, trusting that God doesn't abandon us -in sickness and in health.
School Year Service at St Cuthbert's Anglican Church Tweed Heads
A reminder that everyone is warmly invited to join The Reverend Dway and his parishioners on Sunday, 20th February at 9am for a service and fellowship. Our School will be leading the music at this service which should be uplifting and inspiring.
The Baptism of Piper Rose Greenup -Welcome to the Family!
It was a thing of joy to baptise Piper on the 22nd of January 2022 in our School Chapel. Piper is the Granddaughter of Rosie Greenup and the Daughter of Dani and Andrew Greenup. Andrew is an alumnus of Lindisfarne and a former Chaplain's Prefect, and it was such a pleasure to be able to welcome Piper into the family of God's people, the church. Please know that I am available for baptisms and weddings if you're interested in using the School Chapel for these important events.
A very special poem by Julia Fehrenbacher to savour over the weekend:
...think about the next thing. Walk
with the quiet trees, can you believe
how brave they are—how kind? Model your life
after theirs. Blow kisses
at yourself in the mirror
especially when
you think you've messed up. Forgive
yourself for not meeting your unreasonable
expectations. You are human, not
God—don't be so arrogant.
Praise fresh air
clean water, good dogs. Spin
something from joy. Open
a window, even if
it's cold outside. Sit. Close
your eyes. Breathe. Allow
the river
of it all to pulse
through eyelashes
fingertips, bare toes. Breathe in
breathe out. Breathe until
you feel
your bigness, until the sun
rises in your veins. Breathe
until you stop needing
anything
to be different.
May we continue to be grateful for all we have and for who we are.
Rev Constantine Osuchukwu
Chaplain
Parents and Friends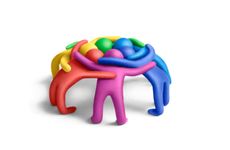 P&F Trivia Night - Saturday, 12 March
On Saturday, 12 March the Lindisfarne P&F will once again hold a Trivia Night in Ngahriyah. Tables of eight ($200)
BYO food and drinks, prizes and raffles and of course a best-dressed (or worst) prize for one table.
Parent Facebook Groups 2022
Facebook groups are provided and supported by the Lindisfarne Parents and Friends (P&F) through the Parent Representative program and supported by the Lindisfarne Community Engagement team. These groups allow parents to share, collaborate and get to know each other in a friendly and supportive manner. Please join the relevant group for your Lindisfarne student.

Preschool Joeys - New group for 2022.
ParentEd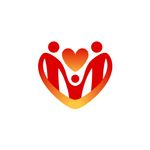 Wellbeing Team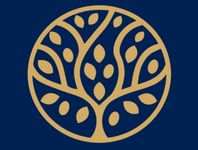 Student Voice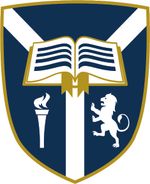 Character Builders Day
As a part of our Year 12 induction into leadership, we went down to Casuarina beach and spent a day with Character Builders who helped us along our journey into becoming the new leaders for 2022. We have spent some time with Character Builders previously at the Year 11 camp and we had all really connected and grown stronger as a cohort and as individuals following it. The day was broken into three different sessions with different activities in each session.
The first session was team challenges of flag races and sand digging races. In the flag races, it was all about cheering on your team as loud as they can as they run around you and raced to the flag. Klyde M. and Seb W. were the final two being the representative for each team and they put on quite the show. The second challenge was a sand digging race where you had to work as a team to dig out all the sand and get your whole team underneath a rope placed at the top of the sand without touching it, this focused on everyone in the team getting involved and switching around to be as efficient as possible. The aim of these activities was to be able to better work together in groups and to learn good communication and encouragement within each other to all complete the challenge together.
The second session was focusing on communication between each other. Everyone was put in pairs that kept changing and then walked through a course and were told to just casually talk about anything they like with people who they don't usually talk to. This was really beneficial as it gave us all a chance to connect with those people that we wouldn't always talk to often and also get to know a bit more about each other. This activity helped to grow our communication skills with each other as we all really engaged and actively listened to each other. Since this activity we have already seen a huge improvement with everyone else expanding more to others they don't always talk to.
The final activity was a group talking session where we all broke off into smaller groups and we discussed what we wanted our year to look like. In these groups, we talked about what we can contribute to our year, what needs improving, how it can be improved and what we want our legacy for our year to look like. This was really beneficial as it gave everyone a different view apart from their own and offered more transparency on how we as leaders in 2022 can improve for the best. The whole day was a great experience and we all had so much fun working with Character Builders again, we even got treated with a special food truck as a little treat from them.
Daniel Green and Abby Pirotta
School Captains
Whole School News
Club Tweed MoU - After 40 years, the partnership is as strong as ever
2021 saw Lindisfarne celebrate its 40th year. The establishment of our school back in 1981, came about as a result of start-up funding gifted by the Tweed Heads Bowls Club, now Club Tweed. A famous 'handshake deal over the back fence' saw the establishment of our junior campus and the start of all that we now know as Lindisfarne.
In December 2021, Principal Stuart Marquardt and Club Tweed CEO Mr Gerard Robinson met to finalise a new deal that will see the 40 year relationship between these organisations continue into the future (hopefully for another 40 years or more!).
After a new 'handshake deal' over the back fence of St Cuthbert's and Club Tweed, a Memorandum of Understanding (MoU) was signed by the school and the Club. This MoU outlines the intention of both parties to continue working together in the years ahead to support both the students of Lindisfarne and our wider community.
This agreement brings many benefits to both organisations. Some of the features of the deal are outlined below.
Committed places for Lindisfarne students to complete training and/or work experience at Club Tweed;
Opportunities for staff to work collaboratively between the organisations;
Direct support for students with an interest in Hospitality and/or Community Service career pathways;
Access to job and work placement opportunities for Lindisfarne students at Club Tweed; and
We will see Club Tweed more active in the life of our school, with attendance and support at major events hosted at the school each year.
Lindisfarne is pleased to announce this partnership. We are excited to welcome Club Tweed as an ongoing partner in our work with students and the community.
Kane Bradford
Head – Professional Practice, Innovation and Partnerships
Scholarships 2023 - Closed
2023 Scholarships have now closed. For those who have applied, please be reminded that the Scholarship Exam is on Saturday, 19 February, students are to proceed to the Chapel on the Mahers Lane campus for Registration between 8.45am and 9.00am.
Simon McKinley
Director of Community Engagement
The Lindisfarne buses provide a service to the bus stop closest to the residential address of the family. The Lindisfarne Bus service does not have the capacity to meet requests for the Lindisfarne buses to transport students to locations other than the bus stop closest to their residential address. Requests for students to swap buses or catch alternative buses for sport, work, social or other reasons are not able to be accommodated.
Should your child need to attend such an activity we advise you to make alternative arrangements like carpooling to transport your child to their event.
Your understanding in this matter is appreciated.
Brett Dinsdale
Business Manager
Junior School
Dates for Term 1
Please find below some Junior School key dates to add to your calendar:
Friday 25 March (week 8) - FUN Cross Country Carnival
Thursday 7 April (week 10) - 3-12 Cross Country
Total Football Academy - After school Program
The Total Football Academy after-school program kicked off this week on Monday 7 February and will continue until week 9 Monday 28 March.
Students in this program will meet Mr Croft at the Basketball Courts after school at 3:00pm. A roll will be taken and the students will then proceed to the Total Football Academy coaches.
Runner Club
Lindisfarne Junior School will start the runners club next week, week 3, at Sunshine Avenue. The purpose of the Runners club is to assist in the running development of our school students. Last year the Runners Club was a great success with students and parents joining in to improve their running, fitness or just to spend time with each other doing a physical activity. Students in years 1 - 4 are welcome to attend.
Runners Club Training days will be Monday and Wednesday morning. The training sessions will begin at 7:30am sharp and will conclude by 8:30am. Students will be required to bring along their school uniform to change into after the completion of the session. Students will be given time to change and have something to eat before the first bell at 8:45am. Parents and carers are more than welcome to come along and join in.
Nathan Croft
PE Specialist P-4
From The Head of Junior School
The Walking School Bus is beginning to gather momentum and it's great to see students and families make the most of this initiative. The kids are enjoying it and parents seem to be enjoying the opportunity to deliver their children to a staff member and be able to avoid Sunshine Avenue and the Turning Circle. The departure times for the morning remain 8:15 am and 8:30 am with drop off being available from 8:00 am. In the afternoon, the bus will leave once all of the "passengers", as indicated via the End of Day Process form, have arrived at the marshalling point.
The Junior/Middle School Swimming Carnival was a great success! It was fantastic to see so many students get in and have a go at various events. Thanks must go to our terrific teachers who supervised, supported, encouraged and cheered on our students throughout the day. An extra special Thank You to Mr Damien Clucas for his leadership and organisation of the carnival.
These week classroom teachers will have commenced our diagnostic assessment and screening process as we gather information about each student. This data will allow teachers to differentiate and adjust learning programs to suit each individual learner. Mrs Angela Mundy has also been busily arranging and meeting with parents to complete the start-of-year Individual Plans. This collaborative process allows our expert educators and support staff to work with families and external providers to make sure the most accurate information is available in relation to a child's learning and developmental needs. I take this opportunity to thank those families for engaging so positively as we work together to support our students.
As the year gets underway it's also a good time to remind parents/carers about the process for dropoff and pickup when utilising the turning circle.
The parent drop off/pick up area is provided to parents to drop off and pick up their children without the need to park along Sunshine Avenue and physically enter the school grounds.
Please note: There is no parking along the left hand side of Sunshine Avenue. This allows drivers to form a queue and only drop off or pick up students when in the designated zone. Please avoid stopping across driveways when queuing as we need to be considerate of local residents during this busy period.
School backpacks should be placed inside of the car in the morning and afternoon, not in the boot, to allow easy access and prompt entry and exit of the vehicle. Students are to be encouraged to enter and leave the vehicle through the door closest to the school gate.
To allow a constant flow of traffic, drivers are to remain in the car at all times and be mindful of their surroundings to ensure a smooth flow of traffic.
If your child is unable to seat themselves and buckle their seat belts independently, please park in Sunshine Avenue and walk in to collect your child. All drivers entering and leaving the drop off/car park area must, by law, give way to all vehicles and pedestrians.
Another quick reminder that our Development Approvals with Tweed Shire Council do not allow for parking on Sullivan Street when accessing the school. Please keep this in mind and make use of the many other areas for parking at drop off and pick up times.
Thank you to all of the parents/carers who have updated the end of day processes for picking up their child(ren). We know that circumstances change and often variations to pickup plans change too. May I please ask that these changes, or messages to children's classrooms, are communicated prior to 2:30 pm? Our wonderful office staff will try their very hardest to deliver messages to classes but cannot guarantee that messages received after 2:30pm will be delivered in time.
Jeremy Godden
Head of Junior School
Green Team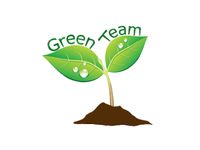 Stephanie Alexander Kitchen Garden
Middle School
From The Head of Middle School
Thank you to all parents who were able to attend the Andrew Lines, Heroic Habits Parent Information evening on Monday night. A parent's attendance and positive involvement in a school are considered amongst the most potent influences on a child's education.

Andrew's presentation highlighted the importance of developing a shared language and connection between home and school when discussing the social and emotional literacy of our young teenage children. Emotional literacy is an important skill for our children to engage with, to assist them in navigating the teenage years.
Another key component of Andrew's presentation was the gradual release of responsibility to young people as they develop greater independence and how this slow release model develops the skills required for the eventual departure from the family home in the future.
If you were unable to attend the evening, I highly recommend you take the time to watch Andrew's presentation:
Andrew's parent reading recommendations:

On Tuesday, the Middle School had the privilege to be a part of the Middle School Leadership Induction. This is a time when all Year 8 students are recognised for their leadership role within our Middle School.
Congratulations to Phoebe Robbins and Leo Lush who were presented as Middle School Captains, Tessa Ford and Ben Reeve as our Middle School Vice Captains and to our House Captains, Timana Andrews, Eliza Fahy, Oliver Watters, Emily Daniel, Kobe Frazer, Bethani Broad, Mia Gist and Sam Davies.
All Year 8 leaders have pledged to strive for a legacy where the achievement and encouragement of others go hand in hand. We look forward to a fantastic year under the leadership of our 2022 cohort.
On Wednesday, we were fortunate to have outstanding weather for our Junior and Middle School swimming carnival. It was an action packed day of racing and support from the grandstands. It was wonderful to see so many parents who were able to attend and cheer on their children.
Thank you to Damien Clucas and his team for the organisation and smooth running of our carnival.
It has been pleasing to see all of our new students settling into the Mahers Lane campus, finding their way around the school and forming new friendships and consolidating existing friendships.
Homeroom teachers are an important part of this setting process. If you have not yet had the opportunity to meet or speak with your child's Homeroom teacher, you will have, at the upcoming Meet the Homeroom Teacher evenings:

Stage 3 Meet the Homeroom Teacher: Tuesday, 15 February
Year 7 Meet the Homeroom Teacher: Wednesday, 16 February
Year 8 Meet the Homeroom Teacher: Monday 21, February
More information will follow, detailing the process for the evenings.
Finally, we have been fortunate to be able to start the school year in a face-to-face capacity. However, we are aware that some members of our community are in COVID-19 isolation and we expect this will continue throughout the year. As a result, all teachers will regularly upload tasks and activities to their Google Classrooms with instructions for students to access from home. Obviously, email and phone are still available to the students should they require further assistance from their teacher.
Cathy Cox
Head of Middle School
Senior School
From the Head of Senior School
The highlight of this week was undoubtedly the Senior Leaders' Induction Service where our Year 12 students were acknowledged as being the leaders of the student body. All Year 12s received their Senior badges and the Captains and Prefects were also recognised. The Service gave our students an opportunity to reflect on the fact that leadership is a driving force and whole of life approach, rather than a set of guidelines. We now look forward to seeing the passion of our students to make a difference to themselves and their world. As a school, we will continue to work with them to develop the skills and methods required to make that happen.
On Tuesday evening the Senior School hosted the annual Meet the Tutor Evening in the Chapel. This proved to be a wonderful occasion for parents and House Tutors to spend time in a social context and lay down the foundations of an important relationship. The concept of vertical tutor groups is new to some families and Tuesday night gave parents an opportunity to learn of the benefits of this structure. They heard about the ability for tutees to build strong relationships with each other across a diverse age range, with students sharing a wider range of experiences that broaden horizons. Barriers between year groups are broken down and there are more reciprocal opportunities for leadership, mentoring, advice and support between the students.
The School's close working relationship with Andrew Lines at The Rite Journey program was re-energised this week, with a number of key staff undertaking Mentor Training. Our Year 9 parents also had the opportunity to hear about the many and varied benefits of The Rite Journey at a parent seminar this week. The feedback from parents has been very encouraging, and we look forward to planning the Calling and Departure Ceremonies in the coming weeks.

Rite Journey Parent Seminar:
Finally, I would like to thank Mr Damien Clucas and his team for running a very successful Swimming Carnival on Thursday. We enjoyed a beautiful day down at TRAC in Murwillumbah - the highlights being the exciting relays at the end of the day.
Kate Cornell
Head of Senior School
It is an exciting time of year for many of our Year 11's who are about to commence study at TAFE. We have 14 Year 11 students study across Kingscliff and Murwillumbah and Online TAFE campuses studying a range of courses including Automotive, Beauty Services, Construction, Electortechnology, Health Services - Nursing, Information and Digital Technology and Aviation - Cabin Crew. We also have three Year 11 students starting School Based Apprenticeships in Automotive and Construction - Carpentry. These courses provide students with the opportunity to study a nationally recognised qualification while at school, which also counts towards credit for their HSC and many courses also have an optional HSC exam which can contribute to a students ATAR. These courses are combined with their studies at school and can form part of an ATAR or non-ATAR pathway. Year 10 students will get the opportunity to find out more about what's on offer when they look at subject selection in Careers class in Term 2.
Students are reminded that they can book in a meeting at any stage in their Lindisfarne journey, to discuss ideas about future pathways or subject selection. If students are considering sporting scholarships to study overseas or a Medical pathway, earlier is often better, however all students are welcome.
Lauren Ward
Director of Careers and VET
Careers and Vocational Education & Training (VET)
School Psychology / Counsellor
Psychology and Counselling
With the start of term we have been seeing a lot of children presenting with Anxiety. Separation anxiety, anxiety about friendships, worries about academic expectations and many other small worries can build up into seemingly insurmountable anxiety for some children.
The impact of anxiety can be seen pretty easily in younger children, they cling, they cry, they feel sick and don't want to go. The older children get the more difficult it can be to see the signs. Older children may be moody, grumpy, or downright angry and horrible, and sure this may be normal teenage angst, but it could also be anxiety bottling up.
All of these challenges are compounded by the huge shift in routine required to get back to school. No matter their age, most children will be very tired by the end of the week until their body clock resets to the earlier wakeups over the next few weeks.
If your family is dealing with this at the moment, be assured you are not alone and there is help available.
A couple of simple tips may be of help:

Find a calm breathing technique that your child likes and encourage them to use it daily. This can be as simple as 'smell the flower, blow out the candle' (try it), counting your breath (in 1 out 2 in 3 out 4 to 10), or some belly breathing.
Play some calming music at bedtime but some sing along ones in the morning and in the car (to distract from those worried thoughts)
Encourage your child to write their worries down or draw some pictures to express how they are feeling.
Be a good listener. Listen without judgement, without jumping in to fix it for them, DON'T tell them not to worry, instead give them empathy and understanding, ask if they want help but respect it if they say no (sometimes listening is actually enough),
Kids Helpline provides some wonderful resources for all Ages with child friendly language:
https://kidshelpline.com.au/te...
SchoolTV has some very helpful parent resources with a suite of short video clips from a range of mental health experts. https://lindisfarne.nsw.school...
Our School Counsellor Natalie Daugherty will have an article soon with some helpful tips around using exercise and sleep to jump start happy chemicals and support the brain to manage anxiety.
Reach out to your child's teacher or year coordinator if you are concerned about the impact of anxiety on their school attendance or performance. They are also the first contact point for counselling support.
Julie Henry
Junior School Psychologist
Business, Entrepreneurship and Enterprise
English
Writing Competitions
"Either write something worth reading or do something worth writing." - Benjamin Franklin
What Matters? is a "catalyst for young thinkers and young writers to develop a perspective, a point of view, on where we're heading as a society."
This competition was inspired by Gough Whitlam and is currently open to Year 5-12 students from Australia. Entrants are free to express their views on any matter they care about.
This competition is now open until 6 May 2022.

Competition Guidelines
1. Submit an original written work of up to 600 words in prose or poetry, either fiction or non-fiction.
2. Start with an issue of significance to you, and express your views with conviction.
3. Ensure correct grammar, spelling and punctuation.
4. Acknowledge your sources if using case studies, media reports or statistics. References and bibliographies will not be included in the word count however references should not include substantive content. All shortlisted entries will undergo a plagiarism check and word count check.
5. Essays are marked anonymously hence student name must not appear in the body of the essay or essay title.
6. There is a limit of one entry per student. If multiple entries are received only the most recent will be accepted.
7. Submit your entry online at: https://www.whitlam.org/what-matters

8. More information about this competition can be found at: https://www.whitlam.org/what-matters
Poetry and Short Story Competition 2022
Entry is now open for the 2022 Schools Poetry and Short Writing Competition. Students are invited to enter their 16-line poems OR 500-word short stories. There is no theme and entrants are encouraged to let their imaginations run wild and write on any topic and in any style. Students from Kindergarten/Preparatory to Year 12 may enter.
Entry is free and the closing date is Friday 1 April 2022. More details about this competition may be found at: https://www.write4fun.net/comp...

Speaking Competitions
The Plain English Speaking Award The Plain English Speaking Award (PESA) aims to 'encourage the use of clear and effective spoken English'. The focus is on developing a student's ability to compose a speech and deliver it in an effective and engaging manner. This competition will require an eight-minute prepared speech on any subject chosen by the contestant and also a three-minute impromptu speech (with three minutes to prepare it). However, this will not be too daunting as the contestant will receive the topic three minutes before they have to speak.
Schools are able to enter TWO contestants who are either Australian citizens or permanent residents of Australia. Contestants must be between the ages of 15 and 18 years (inclusive) on 1 January 2022. If there are more than two students interested in representing Lindisfarne, heats will be held. As entries must be finalised at the end of this month, please email your interest by Friday 11 February to swalker@lindisfarne.nsw.edu.au. If a school heat is required, you must be ready to present your speech on Tuesday 22 February. The local final will be held between Monday 14 March and Friday 30 May 2022.

The Legacy Junior Public Speaking Award
The Legacy Junior Public Speaking Award "provides an opportunity for NSW junior secondary students to improve their confidence and to develop their speech-writing and public speaking skills".
At each stage of the competition students present both a prepared speech and an impromptu speech. There are no restrictions on the subject matter, "though speakers should consider the Legacy values and how one of these might fit within the broader context of the topic they have chosen to address. Legacy's values are: voluntary service, social justice, caring, personal effort, personal sacrifice and mateship." The speaking time for the prepared speech is 5 minutes. The impromptu speech is on a subject chosen by the adjudicator. Contestants receive 5 minutes of preparation time to write their impromptu speech. The speaking time for the impromptu speech is two minutes.
Contestants must be either Australian citizens or permanent residents of Australia. They must also be 14 years of age or younger on 1 January 2022. This competition is suitable for students who meet the age requirements in Middle School. If more than two students express an interest in this competition, a school heat will be held. Please email: swalker@lindisfarne.nsw.edu.au if you are interested in representing Lindisfarne in this competition.
During Term 2 the Speaking Competitions Officer will advise all contestants of the date and venue of their local final which will be held in the first four weeks of Term 3.

Suellen Walker
English Coordinator
If you don't like to read, you may just be having trouble finding the right book.
Many young readers have trouble investing time and effort into a novel, or maintaining their attention span. Sometimes books don't feel relevant or meaningful. That is why I always encourage students to read Australian fiction.
Last year 9E English read a book during DEAR (Drop Everything And Read) time called The Road To Winter by Mark Smith, an author who lives on the Victorian surf coast. This particular novel is set in Angourie, a beautiful small town just a few hours south of Tweed Heads. As our class soaked up the overwhelmingly Australian imagery that permeated each page of the novel, many students made connections with their own experiences surfing in similar spots on the Northern NSW coastline. As our protagonist Finn surveyed the waves, the sets "lining up like corduroy", students reminisced on the elation created when staring down at the perfect swell from D'bah Hill or Cudgen Headland.
During the Christmas break I read the sequel (which I highly recommend to any 9E students who enjoyed the first book). Pictured here is me holding Wilder Country, the gripping continuation of Finn's story, with Angourie beach in the background. This intersection of literature and reality gave me a deeper appreciation for both, as I felt like I was seeing the bush trails and surf through Finn's eyes, and his love and appreciation for the landscape became mine.
If you are a student who has enjoyed some interesting Australian Fiction over the school holidays I would love to hear about it!

Ms Emily Brewer
English Teacher
Debating and Public Speaking
Mathematics
Performing Arts
Composers' Collective News
The Composers' Collective warmly invites any students interested in practicing musicianship. Meeting on Monday mornings in MM4 at 7:30am, we will train the following kills:
- Aural
- Transcription
- Improvisation
- Score Reading
- Harmony
- Sight Reading

Beyond preparing for any AMEB or Trinity exams, attending these sessions should serve to train your ear as well as help with the process of writing music.
Please register your interest by emailing me directly: roger.lock@lindisfarne.nsw.edu.au
Roger Lock
Composer in Residence
Germinate Records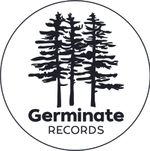 PDHPE
Traditional and Cultural Games
During practical lessons this term, Year 8 students are looking at participating in traditional and cultural games. It is a chance for students to experience sports that they might not have yet had a chance to play or have even seen.
Whilst we are familiar with many games that Australians would consider "traditional" or part of our "culture" like AFL, cricket and both rugby codes, how many could say they know about Kenntan, Buroinjin or Jillora which were games played by Indigenous Australians?
Looking outside of our own backyard at sports like Pelota, Lacrosse and Sepak Takraw, help Lindisfarne students make connections with other cultures and develop an understanding of where a number of the games they like to play, such as Handball, originated.
This term students will also complete a research task on a traditional game of their choice. Hopefully, our practical lessons are a great link and inspiration to some new ideas and games to be investigated.
The PDHPE Faculty
Photography and Digital Media
Science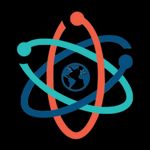 Technology and Applied Studies
Learning Enrichment
Homework Club Recommencing
Homework Club will be recommencing next Wednesday 16th February. It runs between 3:30pm and 4:30pm. Students are asked to bring homework, assessments or study and will be supervised and have access to support by the Learning Enrichment Team.
Hobby Hub Starting Next Monday 14th February
Hobby Hub will be starting next Monday 14th and run every Monday and Tuesday at 12:45pm to 1:15pm in MM2. Come along and meet some new friends while drawing, playing with lego, board games, reading or doing a puzzle.
Round Square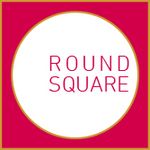 RS Postcard from Okinawa Amicus International School
Okinawa Amicus International School is hosting a Round Square Zoom Postcard on 2nd March with the theme "Masks Around the World".
Five questions will form the basis of the Postcard.
About what percentage of people in your country (or your region) wear masks?
Have you seen a person who doesn't want to wear a mask during the pandemic? How do you feel about people who refuse to wear masks?
Do you like wearing masks? Why or would not?
What was your thinking masks before this situation?
Should masks be mandatory?
Please email Mr Lush at mlush@lindisfarne.nsw.edu.au before Thursday 24 February if you would like to take part.
Mike Lush
Round Square Coordinator
Sustainability
Last year Lindisfarne installed recycling hubs at both of our campuses to allow our school community to recycle items that cannot usually be recycled. This has proved to be a popular program with the school community. During 2021 our recycling hubs recycled around 36,000 items. We are hoping to recycle even more waste this year with your help.
Our recycling hubs accept the following items:
Coffee pods
Writing instruments (pens, markers, highlighters, textas, twist crayons and correction tapes)
Bread tags
Household batteries
Small items of e-waste (electronic waste) and mobile phone waste
Oral care waste (toothpaste tubes, plastic toothbrushes, electric toothbrush waste and floss containers)
Dish and air care waste (dishwashing product packaging, plastic spray bottles and air fresheners).
Eye glasses
Our recycling hubs are located near the Wellbeing Centre at our Mahers Lane campus and in the assembly area at our Junior School campus. We encourage all members of the Lindisfarne community to drop off these items at our recycling hubs so we can send them off to be recycled on your behalf. If you are unsure whether you can recycle a particular item through our recycling hubs, please feel free to email me at patrick.brabant@lindisfarne.nsw.edu.au
Patrick Brabant
School Assistant - Sustainability
Lindisfarne Recording Studio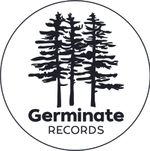 Co-curricular and Extra-curricular
Sport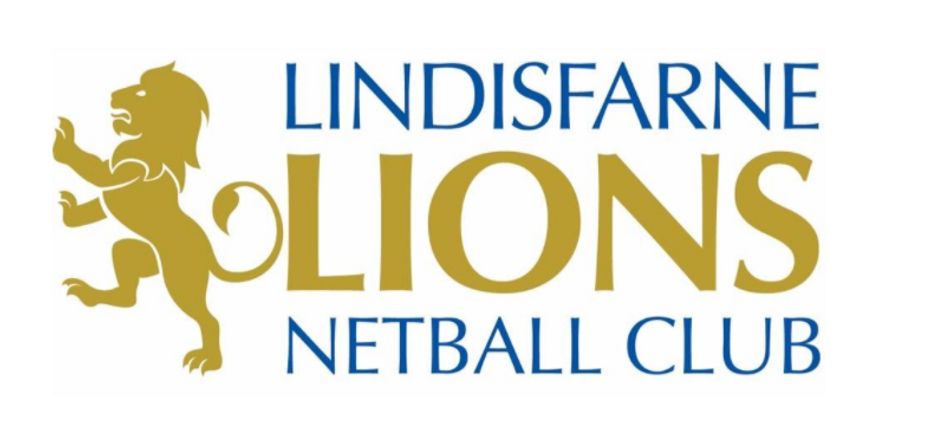 Monday Night Netball
There were some very close games in Round 2! Well done all for showing some real talent out on the courts.
We now have 4 teams of students and one team of parents competing each Monday evening. There are a couple of spaces left for any 11 - 14 year olds who wish to play. The Teams are linked here.
Good Luck in Round 3 on Monday 14 February
| | | | |
| --- | --- | --- | --- |
| Time | Squad | Opposition | Court |
| | | | |
| 7.30pm | Blue Lions | Sparkles | 2 |
| 7.30pm | White Lions | Cudgen | 9 |
| 6.30pm | Silver Lions | Twinnies | 12 |
| 6.30pm | Gold Lions | Cudgen | 11 |
| 6.30pm | Golden Oldies | Strikers | 1 |

Please be at the courts in time to warm-up and sign on.
Go Lions!
National Netball
Team Girls Cup 2022
On Friday 25 February, the world's greatest netballers descend on Melbourne for the Suncorp Team Girls Cup; Suncorp Super Netball's pre-season competition. Over three days, the Suncorp Super Netball teams will be battling it out to be crowned winner of Suncorp Team Girls Cup, across an intense, round-robin format, with fierce, shorter, 10-minute quarters. Wear your colours to show your support for your team! Go Birdies!
More on this in next week's newsletter…
Don't forget that ..
The Tweed Netball Association's Saturday competition starts on March 26 at Arkinstall Park, Cunningham Street. Registrations will open very shortly.
Netball Centre of Excellence
The program has started for the Year 7 - 12 teams.
Monday's P1 - P4 = Strength and Conditioning training with Rory for all Years 7 - 12 players. The Elite teams train as a team but so all of the other girls can have a session every week, they have been split into 2 training groups.
Tuesday's = 7.30am Speed and Agility training with Mr Sam Dick in the Ngahriyah or on the courts.
Thursday's = 3.45pm - 5pm Training at Arkinstall Park for all Years 7 - 12 players.
Friday's = 7.30am Shooting practice with Mrs Gay Maynard on the Mahers Lane Courts.
More events and training opportunities will be advertised soon, including the Stage 3 training day and times.
Due to clashes with SLS and other summer sports, we will be changing the 2022 Netball Centre of Excellence Induction Evening from Friday 25 February.
New Date for the Induction and bonding day will be advised in next week's Newsletter.
Umpiring
Any 12 years and older students may be interested in the Basic Umpiring Course to be held on Saturday 26 February at Arkinstall Park.
Tweed Netball's 2022 Basic Umpires Course is on Saturday 26 February! All beginners planning to start Umpiring in 2022 must: Complete the Rules of Netball Exam, and Attend Tweed Netball's Basic Umpires Course: 10am - 1pm. Tweed Netball will also be hosting three sessions at the clubhouse to complete the (compulsory) Rules of Netball Exam before the Basic Umpires Course. It is not a requirement to attend a session at the clubhouse, however it is a requirement to complete the Rules of Netball Exam prior to the Basic Umpires Course.
The link to access Netball Australia's new Netball Learning platform: https://learning.netball.com.au/login/index.php
RSVP by Wednesday 16 February to: umpireconvenor.tweednetball@gmail.com
See flyers below:
If you have any questions re: netball, please do not hesitate to email me.
"I'm here if you need!"

Gay Maynard
Teacher in Charge of Netball
I write this comment in a rather weary state after the conclusion of Junior/Middle School carnival, in which the deadline for the newsletter run will not be able to include any of the swimming finer details this week. What a fabulous day we all experienced out there at TRAC Murwillumbah. From the outstanding weather, to the behaviour and participation of our students, my utmost thanks and appreciation to all the staff, students and parents for their contributions to the success of this day.
Touch Football
Touch Football squads are starting up again next week. The afternoon program aims at developing players to be match ready for looming tournaments that we have planned, with Danni Davis coaching.
We are further developing the program to include our Year 5 and 6 students, and a separate session for Years 7 to 12.
Monday afternoon from 3.30-4.30pm - Years 5 and 6
Wednesday afternoon from 3.30-4.45pm - Years 7 to 12
This is for players that aspire to trial represent Lindisfarne in tournaments throughout the year. Whilst the top oval is undergoing reconstruction, we will use the Mahers Lane Bottom Oval.
Touch Football NCIS (Years 7 to 12)
Lindisfarne is hosting the NCIS tournament this year on March 8. As such, we are running trials at lunch on the bottom oval for the following:
Under 15 Girls (Years 7-9) - MONDAY 14 Feb
Under 15 Boys (Years 7-9) - TUESDAY 15 Feb
Open Boys (Years 10-12) - WEDNESDAY 16 Feb
Open Girls (Years 10-12) - MONDAY 21 Feb
Damien Clucas
Head of Sport and Activities
Spotlight On....
Flynn Southam
Flynn Southam had a recent strong meet when he swam at QLD States in December. Flynn doing things that only Flynn seems to be able to do - managed to nail a few records and took out the Open Men's 100m Free which was no mean feat - there were 4 Olympians in the event. Last at the turn on the 50m mark and managed to nail it by the slimmest of slim margins. Here's the video of the 100m free Men's Open.
Flynn heads off to Adelaide in early April for 2 weeks for the National Opens and Age swim meets. He will be competing in both and they will be telecast live on Prime.
Natasha Flahey
Natasha competed in the NSW Athletics County Championships recently. The event was held in Maitland on the 21 January, she competed in the U14 Girls 1500m Race walk and placed 1st. Just thought you might like to know as she most likely will keep it to herself.
Lyla Williams
Lyla had Regional Little Athletics over the weekend. She took the win in the 1500m Race walk, 1500m, 800m and came 2nd in the 400m. She's now off to State next month.
She also received the Brian Johnston award for the athlete the best exemplifies the spirit and aspirations of Little Athletics. She was the first athlete from Tweed to receive the award since 1995.
Ben Dickens
Thought I'd share Ben's achievements at the Regional Little Athletics Championships over the weekend in very wet and windy conditions.
Competing for the Tweed club in the U10;
- Silver in shot put with a PB
- Silver in Long Jump (missed Gold by 1cm)
- Gold in High Jump with a big PB
- Gold in 60m hurdles
It's now on to the State Championships in March for Ben, congratulations.
Amy Cronk
Congratulations to Amy Cronk who was selected in the Qld Hockey U15 squad. Amy attended the Queensland camp over the weekend to trial for the Queensland team. Whilst she was not successful this year her selection in the squad is testament to her drive and excellent hockey skills.
Damien Clucas
Head of Sport and Activities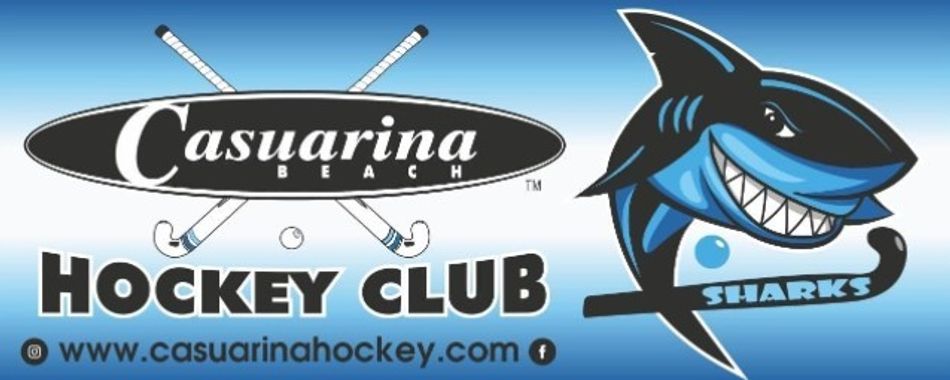 Casuarina Hockey Club information for LAGS
Club sign on dates 2022:

Pre-register for the 2022 winter season between 1/12/2021 and 31/1/2022 this is just registering your interest in playing hockey at Casuarina Hockey Club info@casuarinahockey.com
Pre-register for the 2022 Term 2 Monday afternoon school comp and summer comp any time info@casuarinahockey.com
Sign-on days At Casuarina Hockey Club House, 1 Barclay drive Casuarina time Feb Sunday 6th 4pm – 6pm or Feb Sunday13 4pm – 6pm
Sign-on day at LAGS Sunshine Avenue Campus 15 February – 3.00pm to 4.00pm
Sign-on day at LAGS Mahers Lane Campus 16 February - 3.30pm to 4.30pm
Casuarina Hockey Club Contact Information
Email: info@casuarinahockey.com
Website: casuarinahockey.com
Facebook: @hockeycasuarina
Instagram: casuarinahockey
Club President: Greg Brown 0401 652190
Club Coach: Matt Bartell 0406 912181
Library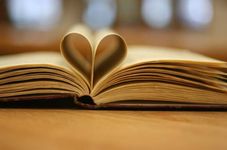 Community News
Upcoming Events
Loading events...
View full calendar