2022 Term 1 Week 6
11 Mar 2022
This Week Overview
Upcoming Events
Loading events...
From the Principal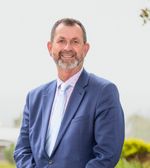 From the Deputy Principal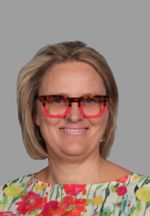 Dear Parents, Guardians, and Students,

Here's to strong women. May we know them. May we be them. May we raise them.
On Tuesday across all three subschools, we celebrated International Women's Day. It is the day when we pause to consider, to reflect, and to be grateful for the women who have shaped our society, and for those who have helped us in our personal and professional lives. Taking place on 8 March, the School focused on ways to create a world free of bias, stereotypes, and discrimination.
It is a day when we celebrate all women, in all their diversities. It is also a day to recognise how far we have come from that first iteration in 1908 when 15,000 women took to the streets of New York protesting for shorter working hours, better pay, and voting rights; through to 1975 when the United Nations adopted International Women's Day naming it March the 8th. This day is a chance for us to stand in solidarity with the less fortunate women living in desperate conditions of war and oppression. We particularly remember the women in Afghanistan and in Ukraine.
The effects of the recent severe weather in our local area have been significant. Many families in our School community have endured significant hardship as a result of flooding. I have been particularly moved by the stoicism of many of our students who have managed to attend classes with no books and limited uniforms.
The School is offering emergency financial bursary assistance to any families who have suffered significant damage or financial loss as a result of the floods. Please contact the Business Manager Mr Brett Dinsdale, bdinsdale@lindisfarne.nsw.edu.au.
Tomorrow evening we will we look forward to gathering as a School community for the Parents and Friends Trivia Night. Taking place in Ngahriyah, teams of 8 will battle it out for general knowledge supremacy. It is pleasing to see that there will be representations from our student body as well as the staff. It is not too late to secure a spot and you are encouraged to follow this link to register.
We are weeks away from the opening night of We Will Rock You on Wednesday, 30 March. Tickets sales have been strong and like past musicals, I expect all shows to sell out. So don't delay as you may miss out, tickets can be purchased via this link https://www.trybooking.com/BXJGS.
I would like to take this opportunity to commend the work of Year 12 student, Flynn Southam who was a recipient of a Queensland Games Foundation (QGF) grant for young sporting stars to assist their development in the lead up to Birmingham 2022 and Paris 2024. He used this opportunity to hold two development training sessions for our talented swimmers. Here our students were able to learn from an outstanding young athlete who is well and truly upholding the values of the Commonwealth Games - humanity, destiny, and equality. We wish Flynn well in his preparations for Australian selection.
Charlotte Lush
Deputy Principal
Chaplaincy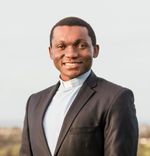 Dear Students, Staff, Parents and Guardians,
It's heartbreaking to see the unspeakable suffering of so many people in our communities and other places as a result of the recent catastrophic flooding and its aftermath. However, it's also heartwarming to see an amazing outpouring of kindness and support to those who have been adversely affected.
In moments like these we look for the helpers -those who put their lives on the line to help others get back on their feet -and offer our support. I thank all of you, particularly our students, who have been helping those in need as well as supporting those who are on the frontline of flood disaster relief and recovery.
We always encourage our students to be 'the helpers' in our world wherever there's a need, to give back to the community through service initiatives, and to find ways to eradicate inequality wherever they find them. This week I would like to share a story of what Desiree Mahleka is doing to make a difference in the lives of poor students in Zimbabwe and invite you to support her if you could:
Hello everyone, my name is Desireé and I'm currently in Year 10. Last year I had quite a challenging year. My mental health really started to decline and I experienced lows I've never felt before, I felt I lost purpose in life and I was ready to give up. I definitely cannot say I'm 100% better, but through my experiences the greatest thing I've learnt about myself is that helping others is a way of helping myself. Through the support of this school and my family. I reconnected with a project I had started in 2018… that was collecting unused stationery that's in good condition for the purpose of donating it to primary school children in Zimbabwe. I am extremely grateful for all the donations so far and was shocked by the amount of stationery that would have been thrown away into waste at the end of last year!! Focusing on this project has really brought me joy. I would love for you to help me and get involved too, below are links to my YouTube channel and Gofundme. I would love for you to check it out and help out if you can! If you ever see me around school you're more than welcome to come have a chat and I want you to know that you're not alone! Thank you so much.
Gofundme - https://gofund.me/65e2da8d

YouTube - https://www.youtube.com/channe...
Finally, it was such a joyful occasion for me to present new Bibles to our wonderful Kindergarten students last Tuesday. These Bibles were a gift from the School to the students to support their Lindisfarne educational journey, encouraging them to share in the stories of God's love which nurtures hope and instills positive life's values.
I sincerely thank you all for all you are doing to uphold and support one another. May this weekend be filled with peace, hope and strength as well as some rest and relaxation.
Rev Constantine Osuchukwu
Chaplain
Parents and Friends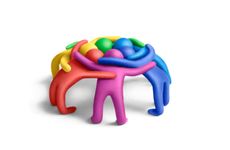 Parents and Friends - Notice of AGM
The Parents and Friends Association will hold an Annual General Meeting on Tuesday, 26 April at the Mahers Lane Library at 6.30pm. Anyone interested in joining and finding out more can enquire via pandf@lindisfarne.nsw.edu.au.
Kim Brown
P&F Secretary
P&F Trivia Night - Saturday, 12 March
On Saturday, 12 March the Lindisfarne P&F will once again hold a Trivia Night in Ngahriyah. Tables of eight ($200)
BYO food and drinks, prizes and raffles and of course a best-dressed (or worst) prize for one table.
ParentEd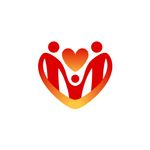 Wellbeing Team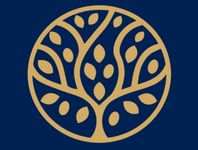 Student Voice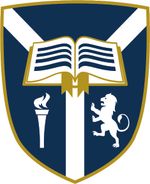 International Women's Day
This Tuesday, International Women's Day was celebrated all over the world, recognising the social, economic, cultural, and political achievements of women everywhere. Since the first International Women's Day in 1911, the celebration has grown significantly, spreading across the globe. International Women's Day is a day to recognise the contribution of all women. While we are lucky to live in a society that is progressive, empowering women, and offering endless opportunities for women and girls, others are not so lucky. This year's theme for International Women's day is #breakthebias.

We were lucky enough to welcome guest speaker, 2010 Lindisfarne Anglican Grammar School graduate Jae Schaefer, to our Senior School Assembly on Tuesday morning. Jae shared her own experience on how to break personal bias and explained that you need to break personal bias before anything else, realising that no matter what happens in life you will be there for yourself and love yourself no matter what.
This theme is incredibly important for emerging adults to be exposed to, as it creates a precedent for what an individual must demand in the world beyond school life. Jae's words were truly inspiring, and we were extremely lucky to have had the opportunity to hear from her.
Abby Pirotta and Evie Parkinson
School Captain and Vice-Captain
Whole School News
Lions Youth Of The Year Update
Region Youth of the Year Final
Alexander Ryan (pictured below) has been selected to represent the Kingscliff Lions Club at the Region Youth of the Year Final being held at the Ballina RSL Club on Saturday, 12 March.
Daniel Green (picture below) was selected to represent the Tweed Heads-Coolangatta Lions Club at his Region Youth of the Year Final being held at the Merrimac State School Hall on Saturday, 12 March.
Both students are congratulated for making it to the regional level of the Lions Youth of the Year competition and we wish them the very best in their endeavours on Saturday
Suellen Walker
English Coordinator
Kokoda Information Session
The 2022 Kokoda Challenge is open for registrations and we are pleased to advise that Lindisfarne Anglican Grammar School will be entering teams. These hiking endurance events on the Gold Coast and Brisbane allow the students to challenge themselves both physically and mentally, within a team environment based on the WWII campaign in Papua New Guinea.
The four events are as follows:
Brisbane - 28 May 2022
Year 7 - 18km
Year 8 - 30km
Gold Coast - 16-17 July 2022
Years 9 and 10 - 48km
Years 10 and 11 - 96km
Information sessions have been held for both events and recordings can be found below:
These outline how the challenges work and what commitment is required from both students and parents prior to requesting signed permission notes and payments to participate.
Lindisfarne has been involved with the Kokoda Challenge for 6 years and each year, students learn the benefits of self reflection, building important relationships with their peers and realise what they are truly capable of when faced with challenge and adversity.
Expressions of interest will be released next week via student email and permission notes and payments will follow soon after on Parent Lounge.
BRISBANE INFORMATION - 18km and 30km

Link to slides presented for more information.
GOLD COAST INFORMATION - 48km and 96km
Jonathan "Sherpa" Dwyer

We Will Rock You - Tickets Nearly Sold Out
Featuring more than 20 hit Queen songs, WE WILL ROCK YOU School Edition follows two revolutionaries as they try to save Rock in a post apocalyptic world. Featuring the songs "Another One Bites the Dust," "Bohemian Rhapsody," "Killer Queen," "We Will Rock You," "Somebody To Love," "We Are The Champions," "Don't Stop Me Now" and many more.
After a victorious 12 year reign and having rocked over 7,376,485 people in a record-breaking 12 years at the London Dominion Theatre, We Will Rock You played its final London performance on May 31 2014. With 4,659 performances played,
We Will Rock You achieved the distinction of becoming the longest running show ever at London's Dominion by a margin of nine years and took its rightful place in London West End history, sitting proudly in the Top 10 longest running musicals of all time. By this time We Will Rock You had been performed in 28 countries around the globe and seen by more than 16 million people.
Get Your Tickets via www.trybooking.com/BXJGS. Tickets over 80% sold. Don't wait.
Showtimes
Wednesday, 30 March 6.30pm
Thursday, 31 March 6.30pm
Friday, 1 April 6.30pm
Saturday, 2 April 2.00pm
Saturday, 2 April 6.30pm
Corporate Partnerships
Lindisfarne is also seeking partners and supporters, for more information download the Corporate Partners Booklet.
We Will Rock You - Support Needed
Rehearsals for our musical 'We will Rock You' are well underway for our performance in Week 9.
The musical is set in a dystopian world 300 years into the future. Rock music has been phased out, however, a group of Bohemians are trying to restore and piece together a world that resembles the past. A world with music.
We are looking for clothes and items that can be 'upcycled' to be creatively re-purposed. The looks are blended with STEAMPUNK and ROCK THROUGH THE AGES.
Including but not restricted to;
Fashion items
Headbands, wigs, hairpieces or hats
belts, gloves or accessories
If you have anything to donate or lend that fits this vibe please let me know or leave it in a box in top reception labelled musical DONATE or musical LOAN. If you are lending an item please be sure to either label it so we know who it's from.
There are also a number of items we need for our set. Please let me know if you have any of the following again to donate or lend.
Old TV (doesn't matter if it is broken)
VCR player
Tape recorder
Videotapes
DVD discs
Broken, faded rock memorabilia
Faded rock posters
Old jukebox
Cardboard boxes
Bike helmets
ANY broken or old musical instruments
Harley-Davidson bike
There will be a sewing bee and a set working bee for these dates; Sunday, 6 March and Sunday, 13 March. 10.00am to 3.00pm. Please let performingarts@lindisfarne.nsw.edu know if you can attend or if you have certain skills to offer.
Amy Skene
Director
Curriculum
NAPLAN 2022
The National Assessment Program – Literacy and Numeracy (NAPLAN) is a point in time assessment of literacy and numeracy skills. Students in Years 3, 5, 7 and 9 participate in the annual tests in writing, reading, conventions of language (spelling, grammar and punctuation) and numeracy. All NSW schools will sit NAPLAN online in 2022.

Students will be participating in NAPLAN between 10 and 20 May 2022. The test schedule will be published in Week 1, Term 2.
In preparation for NAPLAN, Lindisfarne will also be participating in the coordinated practice test on Thursday, 24 March 2022. The coordinated practice test is a trial run and key preparation activity for NAPLAN in May with all schools in the state logging on to the test site at the same time. It is not an assessment of student ability, and the tests will not be marked.
Excessive preparation for NAPLAN is not recommended.
Students can use the public demonstration site (https://www.nap.edu.au/online-assessment/public-demonstration-site) to familiarise themselves with the types of questions and tools available in NAPLAN.
For further information please read Information for parents and carers – NAPLAN 2022 sheet
If you have any questions about NAPLAN, please contact your child's teacher.
Caroline Jeffries
Dean of Studies
Junior School
From the Head of Junior School
Our International Women's Day event on Tuesday, 8 March was a wonderful acknowledgement and celebration of the influential and inspirational women in our lives. It was great to see so many mums, grandmas and other women significant in the lives of our students able to join us for our presentation, activities and Devonshire Tea to mark such an important day in our calendar. I was proud to be able to spend the morning sharing stories about those women in my own life who have had such a profound and positive influence on me and have shaped me throughout my life. Mrs Mundy and Ms Jo also shared some touching personal stories about those most meaningful in their lives. Mr Marquardt, our School Principal spoke to students about actively practising respect, referencing our own School Council Head Dominque O'Neill as an inspirational role model for him in his leadership. It was great to be able to, finally, invite parents back into the school after two years of restrictions. Please see photos at the end of article.

As we return to a semblance of normality (and accessibility) after last week's flooding, I take this opportunity to thank our families for their support, not just of the School but of our entire community. It has been truly heartwarming to witness the generosity of spirit within our community. This is also an opportunity to remind parents about the Walking Bus option for drop off and pick up; a great way to expedite the dropoff process!
It was wonderful to acknowledge the terrific achievements of our students at our combined Chapel/Assembly this week. We also had the fortune to recognise the achievements of Shanti P (Year 2). Shanti's mum is originally from Moscow, Russia, so Shanti and her brother Rishi have grown up speaking and being spoken to in Russian from birth. They have visited Moscow on three occasions to visit her cousins, aunt, uncle and of course her beloved Babushka (grandmother). As a family, they recognise the importance of being well acquainted with their family and culture. Shanti and Rishi both attend a small Russian language school in Burleigh each weekend where they learn about Russia and speak with their friends in Russian. Last year children from each of the Russian schools in Australia were invited by the Australian chapter of the International Academy of Russian Literature to participate in a poetry competition, and send in a video of themselves reciting a poem in Russian. Shanti won the grand prize in the competition, coming first in a group of 130 of her peers (including students much older than her).
The poem, she recited was "Peter is Tired" by Agniya Barto (1954). A literal translation of the poem would be quite difficult, so the following is a summary of the plot!
On arriving home from school after a long day the last thing that Peter feels like doing is
homework! So, when his mother tells him that it is time to get started, he gets his books
from his bag and, playing on his mother's trusting nature, suddenly complains that he is
feeling sick. Melodramatically, he tells her that he needs to lie down because he has been
working so hard at school. His mother becomes worried that perhaps yes, he has been
working too hard, and offers him some vitamins saying, "You're not looking too well, please
don't study tonight!"
"Yes, you're right, yes, I'm so tired, I might have a nap as I'm not feeling so well", Peter of
course agrees. Of course, as soon as his mother leaves him to rest, he puts his books away
and, magically feeling much better, throws away his vitamins and gets ready to play!
Congratulations, Shanti! And, don't get any ideas, boys and girls!
Jeremy Godden
Head of Junior School
Green Team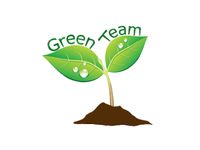 Stephanie Alexander Kitchen Garden
Senior School
From the Head of Senior School
It is so heartening to see our School community begin to emerge from the significant effects of the recent flood events in our local area. For some, the recovery will continue for some weeks and months - please know the thoughts and prayers of the Senior School staff are with all affected families at this time.
It has been another busy week in the Senior School, starting with The Kokoda Challenge parent Information evening on Monday. The Kokoda Youth Foundation supports Australians by inspiring them to do extraordinary things such as hiking endurance events. Central to the aim of this activity is the Spirit of Kokoda, embodying Courage, Endurance, Mateship and Sacrifice. These values take their origin from Australian soldiers who fought on the Kokoda Track in Papua New Guinea during WWII. I would like to extend my heartfelt thanks to Mr Jonathan Dwyer who ran the parent information session about the Gold Coast endurance event in July. I thoroughly endorse this event and encourage Senior School students to participate. Further information can be found in the week's newsletter.
On Tuesday we recognised International Women's Day in our Senior School assembly. We were privileged to hear from Lindisfarne Anglican Grammar School alumna, Jae Schaefer who graduated in 2010. In her final year of school, she was a prefect and talented English and public speaking student. She went on to study Journalism and Political Science at UQ before starting her own business at age 22, becoming a "life coach". Her message was very inclusive and we thank Jae for her inspiring presentation.
On Wednesday evening we were pleased to see a number of parents join another information session, this time focusing on Lindisfarne's inaugural trip to the remote Indigenous homelands of the Cape York Peninsula with Red Earth. Our students are being offered the rare opportunity to make real connections with Indigenous Australians living on their own land who have maintained a deep connection to their culture and history. Students will learn from Elders and Traditional Owners and play with young Indigenous children eager for a window to the outside world. To the parents who were unable to join us online, here is a link to the online session. For those who would like to participate, the link will be available on Parent Lounge from Friday 11 March. Please be quick as places are limited!

Kate Cornell
Head of Senior School
Year 10 - Natural Ability
Next week, Year 10 students will commence the Natural Ability Program in Careers class. Year 10 parents will have received an email regarding this. The Natural Ability program which is part of the careers and personal development program for Year 10 students. This powerful program helps identify what makes a person unique and where their best fit is in school and the working world. The test is based on 90 years of research and is the number one aptitude test in the world and is used by leading schools throughout Australia. The Natural Ability program is non-academic and does not require any study or prior knowledge. The program measures in-born natural abilities or how the brain receives, and processes information. The only requirement is that the student concentrates and tries their best. There are no "good or bad/right or wrong" responses, only an accurate profile of the unique individual. This program will involve the students taking an on-line test and will result in personalised ability/career and learning reports as well as personal video feedback that explains the student's results. This can then be used for future discussions around subject selection and future pathways. It is not designed to tell students which pathway they should take but rather to build self-awareness when making important decisions about their future. Please log in to Parent Lounge and find the details, including payment, if you have not done so already.
Study in the USA
Internationally Educated support students when applying to study in the USA. They are running a 'Study in the US' virtual information session on the 17th of March at 6.00pm. The session will draw from the presenters experience working in US university admissions and cover the application process as well as the higher education system in the US. As we rejoin the world, interest in international education opportunities is on the rise. Please register to attend if you are interested. This is suitable for students in Year 9 and above.
UCAT - Medicine and Dentistry
Students interested in studying Medicine or Dentistry straight after school through direct entry will need to sit the UCAT along with completing their Year 12 studies and achieving the required ATAR. UCAT stands for University Clinical Aptitude Test. UCAT is one of three main criteria used by most universities in Australia and New Zealand to select students into high demand health-related careers such as medicine and dentistry (the other two criteria being performance in final high school exams and interviews). The UCAT is a two hour, computer-based test which assesses a range of mental abilities identified by universities as important to practice in the fields of medicine and dentistry. It consists of five separately timed subtests which each contain a number of questions in a multiple-choice format. This year the UCAT will be held between 1 July and 12 of August this year and registrations are now open and close on the 17th of May. For more information and preparation support please see Medentry and ensure you discuss your intention with Dr Marriott. Note you can only sit the UCAT in your final year of school and can resit each year after you have finished (for example if you decided to take a gap year).
Lauren Ward
Director of Careers and VET
Careers and Vocational Education & Training (VET)
School Psychology / Counsellor
"I'm so stressed out!" How many times do we hear or say this statement?
Stress is simply the response of the body to the demands placed on it. The demands are called stressors. Stress means "to press together."
Not all stress is bad. We all need a certain amount of stress to get us out of bed every day and to be motivated to get on with life. External stressors can motivate, improve performance, maintain focus and productivity. Unhelpful stress, or dis-stress, can have the opposite effect and we all have a limit to the dis-stress that we can deal with.
Most importantly, stress affects the psyche (soul/mind), the spirit (purpose/hope/faith) and the human body. The good news is that the human body has an extraordinary capacity to 'contain' large amounts of stress. It processes' and expels past and current stress on a daily basis. However, when an individual is exposed to high frequency or high impact external stressors, trauma, critical incidents such as Covid-19, wars, natural disasters, HSC, loss, death, moving, relational conflict, unmet validation of emotions, changes of jobs, demanding job, technology overload, unresolved trauma/hurts in the past and so much more, they are at risk for abnormal responses to stress (or dis-stress).
With most of us currently experiencing a significant amount of stress, we wanted to provide you with a helpful resource from the Red Cross Psychological First Aid for Natural disasters. You will find that this valuable resource applies to natural disasters and other types of stress. If your stress tank is low, it can guide you on how to support your loved ones and neighbours.
https://psychology.org.au/getmedia/c1846704-2fa3-41ae-bf53-7a7451af6246/red-cross-psychological-first-aid-disasters.pdf

One of the most important factors in treating stress is overall self-care and taking "as much off your plate as you can."
This could involve

starting a new exercise program
sleeping more
decreasing watching the news or technology
being assertive, saying "no,"
getting professional help
off-loading to a trusted person
starting a gratitude journal
knowing your strengths and undeveloped strengths
eating micronutrients and well balanced meals
avoiding caffeine and alcohol
serving others
asking for help
getting that assessment started
setting realistic goals and practical strategies and so much more.
We will all get through this together and we will certainly have brighter days ahead. As always, if you need additional information or support, please reach out.


Natalie Daugherty - School Counsellor

Julie Henry - School Psychologist
Business, Entrepreneurship and Enterprise
Senior School Business. Entrepreneurship and Enterprise Program
As part of our Year 9 Commerce Program students undertake "social entrepreneurship" which helps our youth see problems as opportunities to help our community and live out the Lindisfarne Way. To help them on this journey we began with a 1-Day Discovery Program. On this day, Students worked in teams of 2-5 in this "hackathon-style" workshop to identify problems within their communities then ideate, validate, prototype, and pitch. 14 social enterprise ideas were pitched at the end of the program to the rest of the class. Students will now work on these ideas in Commerce with the Ideas becoming a reality in June. With a special market Day taking place on June 22, as well as online sales.
Community Problems Identified
Students discussed what community meant to them and worked to identify problems and create a vision for the future they want to create. Community problems identified by youth included:
High rates of skin cancer
Mental health problems in adolescents
Pollution and littering
Endangered animals
Lack of representation and understanding of different cultures
Domestic violence
Homelessness
Lost pets
High levels of stress in students
Alcohol and drug use
Student Social Enterprise Ideas
Some of the student social enterprise ideas included:

Bean and Leaf: A market stand selling a series of drinks and sweet treats and donating 100% of profits to support LGBTQ+ youth.
Wax-A-Wrap: Producing beeswax wraps as a sustainable alternative to cling wrap and zip lock bags. All profits will be donated to the Northern Rivers BirdLife charity.
G.S.A.C Designs: Producing clear, resin, flower phone cases with an attached bee charm. All profits from the phone cases will go towards animal welfare.
Top Soap: Producing essential-oil-infused jelly soap to reduce stress in students. All proceeds from the soap will be donated to a charity supporting women and children.
Patch Paste: A unique paste that can be applied to shoes to fix holes and defects, increasing the life of the product. All proceeds will be directed to the Tony Hawk Foundation.
We also have a similar program underway with our middle school students which will also culminate in June, which I will update in future newsletter. The BEE faculty believes that these opportunities are key to our students learning the skills they need to succeed in the 21st Century such as problem solving, creative thinking and teamwork. They are also key to the Lindisfarne Way compassion, respect, wisdom, leadership, standards, and collaboration.


Bryan Malone
Director of Business, Entrepreneurship and Enterprise
English
In the English Classroom Snapshot
Year 11 English Advanced have commenced their senior study of English with the 'Reading to Write' module. The intent of the teaching and learning is to expose students to a range of quality texts in order to shape how they in turn craft their own writing. With focus thus far on narratives, students in 11A were asked to share their favourite novel and explain why. The range of novels ranged from 'The Tattooist of Auschwitz' by Heather Morris to 'Little Princes' by Conor Grennan through to 'Where the Crawdads Sing' by Delia Owens. It was great to see the students share their ideas and experiences with each other.
Enjoy the opening pages of just a few of the stories shared.
Mrs Kylie Wharton
Acting Director of English
Debating and Public Speaking
LOTE
ひな祭り Hinamatsuri "Doll's Festival"/"Girls' Day"
Hinamatsuri is celebrated on March 3 each year in Japan. Precious hina dolls are displayed in the home from February through to the 3rd of March to celebrate daughters and pray for their happiness and good health.
Students in Year 6 and the Japanese Calligraphy & Culture Crush Club have enjoyed learning more about how HInamatsuri is celebrated in Japan this week. Students made their own origami emperor and empress hina dolls, listened to the traditional folk song うれしいひなまつり , wrote some hinamatsuri calligraphy and even browsed an online hina doll store to see how much these precious dolls and accessories are worth!
Hinamatsuri is a joyful celebration for girls and their families and a fascinating festival for our students to explore as a 'window' into Japan's traditional culture.
ゴデン先生
Mrs Godden
Germinate Records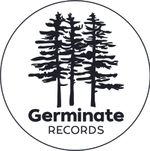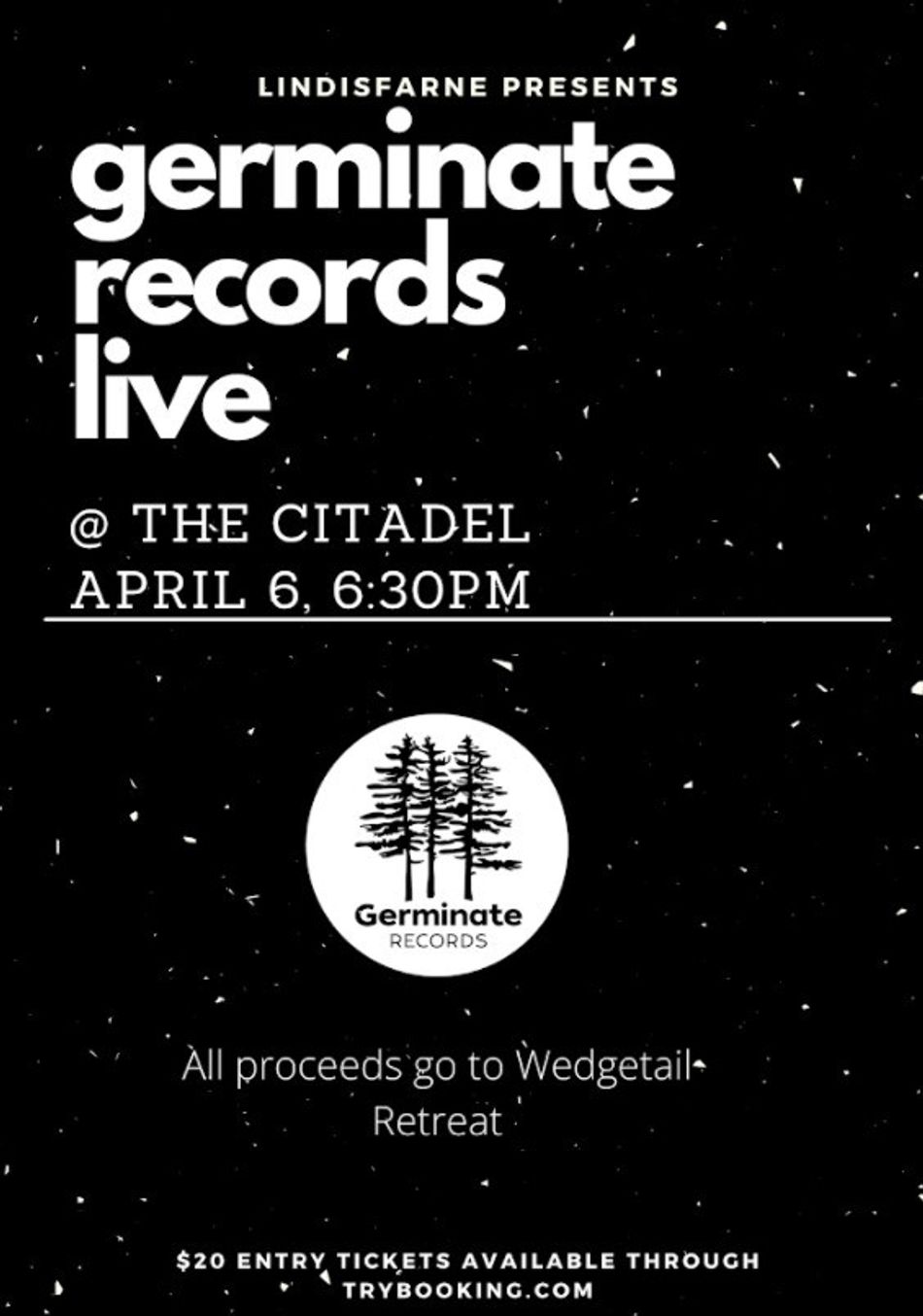 On the evening of Wednesday, 6 April, Germinate Records will be hosting a gig featuring live original music from our very talented student songwriters. Held at the Citadel in Murwillumbah, the event will help raise money for Wedgetail Retreat hospice while also supporting an important local music venue as it bounces back from flood damage and COVID19 lockdowns. Current and past students will be performing their own songs over two sets of great music including an extended performance by Chelsea Redman and her band. Keep an eye on next week's newsletter for ticketing information. Tickets are limited so be sure to get in quickly to support our young songwriters and a great cause.
Brett Canning
Recording Studio Producer
PDHPE
Improving Performance - Year 12 PDHPE
Improving Performance is one of the units studied in HSC PDHPE. Year 12 started this topic last week. The essential question is: How do athletes become great? Syllabus specific critical questions were:
How do athletes train for improved performance?
What are the planning considerations for improving performance?
What ethical issues are related to improving performance?
To answer the first content query, students participated in a Strength Training session with Rory Davies in the gym. They answered how and why the weights, machines and elastics would improve performance in a variety of sports.
We are so fortunate to have our own Australian Champion Triathlete at Lindisfarne, and in a few weeks, Tracy Foyster will share her knowledge about planning for a season; showing her own periodisation table and micro subphases in her training regime so that she can peak in her own performances.
To answer the final question of the topic, students will be "debating" issues re: performance-enhancing drugs and technology in sport such as:
Would allowing drug use make competition unfair and unethical?
Does access to technology make competition unfair?
The PDHPE Faculty
Photography and Digital Media
Science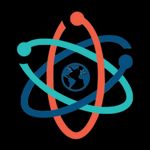 Technology and Applied Studies
Round Square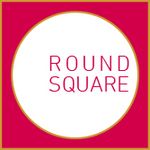 International
Olivia Sweetnam & Olivia Grosser
International Prefects
Sustainability
Lindisfarne Recording Studio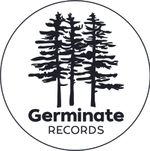 Co-curricular and Extra-curricular
Sport
Casuarina Hockey Club sign-on is open
We have teams for U6, U8, U11,U14,U17 for both boys and girls.
You can Register online via our website www.casuarinahockey.com
or for more information please contact us at info@casuarinahockey.com
Matt Bartell
Casuarina Hockey Club
The first term is low level flying, with wet weather always adding its fair share of disruption to our programs and shuffling dates around (further date specifics below). We also are inching towards getting our top oval back which will be a high class facility that we use for official matches versus other schools in Football, Rugby Union and Rugby League. A final top dressing of soil needs to be applied to the grass early next week and then we will be able to mark up the lines and get playing. The U15 Girls Bill Turner Cup will be the first lot of students able to use the oval in an official match vs Banora Point High School in early April.
It appears that COVID is not creating many headwinds for us, which is a great relief after two years of persistent disruption to all our sports programs. Hopefully this trend continues as we start sending individuals and teams to Sydney in the near future.
Cross Country
Cross Country training has been running for a few weeks now on Tuesday and Friday mornings for anyone interested in Years 3 to 12. The squad starts at 7.15am and meets at the Mahers Lane Gymnasium. Any Sunshine Avenue student who trains is to make their own transport arrangements back to their campus.
We also have the Lindisfarne Cross Country Carnival fast approaching in a few weeks on April 7.
Basketball
The trial games for our 13 Lindisfarne Lions teams playing in the Gold Coast Junior Basketball League finished up last week. The season proper begins in earnest this week so we wish these teams the best of luck for the gruelling competition ahead. We are hopeful for as many semi-final berths as possible in August.
Football
Trials for U15 Boys and Girls are gearing up and trials are now underway. All training is at Arkinstall Park until the top oval is ready for use. The start time is 6.55am with the Girls on Monday and the Boys on Fridays mornings.
NCIS in Coffs Harbour on 30 March for Open Girls/Boys and U16 Boys/Girls
CIS Football vs Emmaneul College on 18 March (Open Boys and Girls)
Bill Turner Knockout for U15 Boys and Girls (played before 8 April)
Pacific Pines Tournament (27&28 April)

Girls (Years 7 and 8)
Boys (Years 5 and 6 / Years 7 and 8 / Years 9 and 10)
We also wish our Primary Boys and Girls all the best as they head down to represent Lindisfarne at the rescheduled NCIS tournament next Tuesday in Coffs Harbour. Last year the Girls won the tournament and the Boys came Runners Up.
Boys
Saxon Chaseling
Oliver Costello
Chaz Croke-Sims
Coby Ellison
MaximHarmsworth
SaxonLeiper
Charlie Pollard
Tahn Richards
Finn Robinson
Noah Tucker
Hunter Whitrod
Taj Williams
Girls
Evie Barker
Isabelle Daniel
Mia Harris
Eira Grace McGilligan
FarrahMelville
Lyla Mitchell
Kayla Mupunga
Lola Parsons
Sana Rice
Iona Risk
Milla Sergiacomi
Freya Smith
Charli Wiegand
Rugby Union

Our U15 boy's team had their first game of the season in the Gold Coast Super Schools Cup at Bond Pirates on Wednesday evening. The team won their first game versus Miami SHS 17-5 and drew their second game against Varsity College 0-0. Although there is a lot of work to do, the U15s coach, Mr Dick, was happy with the overall effort from the boys in the two games, and noted Cruz Dangerfield, Max Mater, Tate Dee and Taj Billet stood out on defence with Oska Martin, Koen Hodge and Mani Lopez having nice moments in attack.
Our teams also have trial games against Somerset (Boys 1st XV, U15, and U13; Girls 7's) this Friday and All Saints (Boys 1st XV and U13; Girls 7's) on Tuesday next week. Our U15 will also have their next round in the Gold Coast Super Schools Cup versus Merrimac SHS and Pimpama SHS at Surfers Paradise Rugby Union Club at 1600 QLD time next Wednesday. We would love to have as much support as possible from our community at these games.
NCIS Update

Copied below is the rescheduled plan for the remainder of Term 1 following the washout disruption:
Week 7

Monday, 14 March - Secondary Hockey Trials - Grafton
Tuesday, 15 March - Primary Football - Coffs Harbour
Thursday, 17 March - NCIS Secondary Swimming - Alstonville
Week 8
Tuesday, 22 March - Secondary Girls Basketball Trials - Coffs Harbour - To be confirmed
Surfing - Postponed until Term 2
Thursday, 24 March - CIS Primary Swimming - Sydney
Thursday, 24 March - 16&U Boys AICES Rugby Trial - Casuarina - To be confirmed
Friday, 25 March - Secondary Touch Football - Tweed Heads
Week 9
Wednesday, 30 March - Secondary Football - Coffs Harbour - Information coming in the next day or so
Thursday, 31 March - CIS Primary Boys Football - Sydney
Primary Girls Netball Trials - Tweed Heads - To be confirmed
Week 7 Events

14/03
NCIS Secondary Hockey Trials (boys & girls) 16&U B&G, opens boys only
Grafton Hockey Fields, Oliver Street, Grafton.
15/03
NCIS Primary Football (boys & girls)
Coffs Coast Sports & Leisure Park,Coffs Harbour. Staying at Best Western.
15/03
GC Rugby Union U15's Boys
All Saints Anglican School, Highfield Drive, Merrimac
16/03
GC Super Schools RD2 U15 Boys ( Merrimac, Pimpama)
Surfers paradise Rugby Club
17/03
NCIS Secondary Swimming (years 9 to 12)
Alstonville Aquatic Centre
18/03
CIS Soccer - U15's & Open Boys & Girls (Mon & Tues)
Walter Peate soccer fields, Kingscliff
Swimming
The NSWCIS Primary swimming is at the Sydney Olympic Park Aquatic Centre on 24, March. Best luck to the following athletes representing the North Coast Independent Schools:
Skye Campbell
Isabell Daniel
Hunter Gaffney
Florenc Gaffney
Eden Jocumsen
Riley Johnston
Saxon Leiper
Isaac Lloyd
Eira Grace McGilligan
Stella O'Hare
Ari Porche
Tom Proctor
Jack Sewell
Lucy Simmonds
Ned Simmonds
Koa Stotz
Hunter Whitrod
SunnyWillcox
Hopefully, we can see some of our outstanding young swimming contingents make the NSW PSSA level of representation.
Damien Clucas
Head of Sports and Activities
Our U15 boy's team had their first game of the season in the Gold Coast Super Schools Cup at Bond Pirates on Wednesday evening. The team won their first game versus Miami SHS 17-5 and drew their second game against Varsity College 0-0. Although there is a lot of work to do, the U15s coach, Mr Dick, was happy with the overall effort from the boys in the two games, and noted Cruz Dangerfield, Max Mater, Tate Dee and Taj Billet stood out on defence with Oska Martin, Koen Hodge and Mani Lopez having nice moments in attack.
Our teams also have trial games against Somerset (Boys 1st XV, U15, and U13; Girls 7's) this Friday and All Saints (Boys 1st XV and U13; Girls 7's) on Tuesday next week. Our U15 will also have their next round in the Gold Coast Super Schools Cup versus Merrimac SHS and Pimpama SHS at Surfers Paradise Rugby Union Club at 1600 QLD time next Wednesday.
We would love to have as much support as possible from our community at these games and you can view our competition schedule HERE. One of the major competitions that we need to flag immediately for our boys is the Ballymore Cup on the 2-4th April. The Ballymore Cup has been running for over 15 years and is Queensland's largest schoolboy rugby tournament. More details will be released as soon as possible but we will be staying at Nudgee College in Brisbane for the Saturday and Sunday nights and also attending the Queensland Reds v ACT Brumbies Super Rugby game at Suncorp Stadium on the Saturday night with all the squads. Please make sure your calendars are clear for the boys on these dates and if you cannot clear them, please let your squad's respective coach, Dr Coyne and Mr Lewis know as soon as possible.
Joseph Coyne, Phd
Director of High Performance, Athlete and Sports Development
Lindisfarne Lions Netball
Monday Night Netball
Yes! Round 6 on March 7 went ahead - and we enjoyed some great victories. Go Lions!
There will be double matches for everyone over the next two rounds to catch up after the wet weather. An email will be sent when the games have been confirmed.
Tweed NA will have a sausage sizzle from 5.30pm - 8.30pm to cover the four time slots. All money raised will go to netball families affected by the recent floods.
Please be at the courts in time to warm-up and sign on ready to roar on Monday.
Club Netball
The Tweed Netball Association's Saturday competition has been moved back a week and will now start on SATURDAY 2 APRIL at Arkinstall Park, Cunningham Street.

Registrations are still OPEN and will close on March 15. Please see the Saturday Registration Guide linked by clicking - HERE
I will sort the teams and send them out to you all as soon as the registrations have closed. At the moment, we have 18 teams!
Please note: You are not able to use your Active Kids Vouchers through the School.
You will not be able to register if you attempt to use your Voucher through Netball Connect.
The Active Kids Voucher can be refunded at a later date directly through Tweed Netball Association. Please expect a 6 week turnaround.
We had to cancel the Netball Captain's workshop again this week due to the weather, but plan on repeating the experience for the younger Lions each Thursday for the next few weeks.
All coaches will need to register as a coach also. This will cost approx $45 but will be refunded to you by the Lindisfarne Lions Club.
We are now calling for volunteers to help the Netball Parent Support Group with:
Managing a Team, Umpire Supervision, Fundraising, Duties and other tasks like bib washing and supplying half-time fruit. Please contact President Narelle Hodges - Narelle's email is linked here. We will have a meeting soon to discuss the year ahead.
Netball Centre of Excellence
Training proceeded as planned this week!
The new date for the Induction Evening for all Centre of Excellence players is confirmed as Tuesday 22 March. We are still working on ideas for bonding when we do not have clashes with Rep Netball or the Musical - and we will find something!
We still plan to go to see the Firebirds play a Suncorp Super Netball match at Nissan Arena!

NCIS Primary Trials
Lindisfarne are hosting the NCIS Primary Netball Trials in April - either Friday 1 or Monday 4 (TBC). Good Luck to the 11 girls who have nominated to represent the region at the CIS Championships in Sydney in May.
Umpiring
All Saturday Umpires need to register as an Umpire on NetballConnect. This includes anyone that has already registered as a Player, Coach or any other role on NetballConnect. The Umpire registration is supposed to be free. However - there is a glitch on Netball Connect, charging already registered playing members $7.50 to register as an Umpire. Please pay for this and Tahu will send a $7.50 discount code to you to have the money reimbursed.
Please note that "beginner and bibbed" umpires will still receive $10 a match but some of you could/ should be badged this year - and will then earn $25 an hour!
I am assuming that all umpires from 2021 would like to continue but please let me know ASAP.
If you have any questions re: netball, please do not hesitate to email me.
"I'm here if you need!"
Gay Maynard
Teacher in Charge of Netball
A wonderful opportunity was made available to our up and coming young swimmers with a training and mentoring workshop with Lindisfarne student and teenage swimming sensation, Flynn Southam.
Flynn has recently been announced as a recipient of the Queensland Games Foundation (QGF) grant for young sporting stars to assist his development in the lead up to Birmingham 2022 and Paris 2024! With this huge opportunity, responsibilities are included, such as community actions aligned with the values of the Commonwealth Games. These values are humanity, equality and destiny. These values were well and truly showcased in his workshops with our students.
This week, Flynn provided insight to our young swimmers and their families into the world of elite training and competition coupled with a training session to highlight some of the skills and routines that have served him so well. Flynn was happy to provide his own insights into the pressures and challenges for parents of high performing swimmers.
Here's what Cash C and Baxter F, two of the participants had to say:

Flynn gave us the opportunity to learn new skills and ways to help us better our swimming, inside and outside of the pool. The 2-hour session consisted of a group meeting discussing goals we have for swimming, eating healthy and maintaining a good mindset.
After our discussion, we then did a land workout with Mr Coyne to teach us how to warm up before swimming or training. Then we headed into the pool for 1 hour and Flynn got us to do some racing and diving drills that will help us when we race. After our training session in the pool, we regrouped for a discussion on what we learned from the drills and everyone asked questions on how Flynn got to where he is now. He was generous with his advice to help us get to a high level as well.
The whole group walked away from the session learning something new to help them achieve their goals in the pool.
Thanks, Flynn for an awesome day.
For those looking to benefit further from Flynn's experience and dedication to swimming and supporting young swimmers, please check out his webpage. There you can find access to one-on-one online mentoring programs and opportunities for your fledgling competitive swimmer! https://www.flynnsoutham.com/

Jeremy Godden
Head of Junior School/Executive Contact for Sport
Library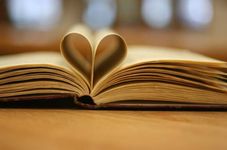 Upcoming Events
Loading events...
View full calendar