2022 Term 1 Week 7
18 Mar 2022
This Week Overview
Upcoming Events
Loading events...
From the Principal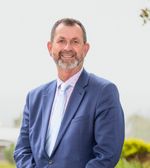 Dear Parents, Guardians, and Students,
Flood Support
Yesterday, Reverend Constantine and I wrote to the School community as we continue to work through the impact of the recent floods in northern New South Wales and provide support to families who have been impacted by the widespread flooding. You can read our communication here.
Since the flooding, you would have noticed a significant increase in the volume of traffic on Terranora Road. Scenic Drive at Bilambil has been severely damaged by a landslide. Residents and businesses of the area have been greatly impacted and traffic is being diverted with many people using Terranora Road. We will seek an update as to the likely time frame to repair Scenic Drive from the Tweed Shire in the coming weeks. The damage to Scenic Drive is significant and it is anticipated that works to repair the road will take a number of months.
School Musical - We Will Rock You
Opening night for the award winning musical "We will Rock You" is only twelve days away. The students, staff and support crew have worked incredibly hard for months on end to bring this production to our school community. They have embraced challenges like no other with rehearsals impacted by Covid-19 and the recent flood impacts.
Nevertheless, in the true spirit of musical theatre, the show will go on and it's promising to be simply amazing. The show features more than 20 hit Queen songs and will be uplifting and enjoyable. When students and staff work so hard to bring a musical to life one of our main roles is to jump on board and purchase tickets to attend the performances. It gives all those involved just an incredible lift when we sell out the shows, and when performances are delivered to a full house and an appreciative audience. Please spread the word, gather family and friends and join us for one or more of the performances. You can purchase tickets via www.trybooking.com/BXJGS. Over 80% of the 2000 tickets are sold, so if you wait you will miss out.
This is also a final call for people to join as event partners and secure a Sponsorship package to support the We Will Rock You production. Sponsorship information can be accessed via the link. Musical Corporate Partners.
As we build towards opening night we have established an email link for you to send messages of support to the cast and crew. You can provide words of encouragement by emailing musical@lindisfarne.nsw.edu.au
ISA/AHISA Education Forum
As we build towards the Federal election later this year, I attended the joint Independent Schools Australia (ISA) and Association of Heads of Independent Schools Australia (AHISA) in Canberra yesterday.
The forum provided an opportunity to hear from a range of speakers on the Health of the Nation from an educational perspective.
Speakers included:
Karen Mundine CEO, Reconciliation Australia. Karen Mundine is from the Bundjalung Nation of northern New South Wales. As the CEO of Reconciliation Australia, Karen brings to the role more than 20 years of experience leading community engagement, public advocacy, communication and social marketing campaigns.
Over the course of her career, she has been instrumental in some of Australia's watershed national events including the Apology to the Stolen Generations, Centenary of Federation Commorations, Corroboree 2000 and the 1997 Reconciliation Convention. Karen challenged delegates to embrace reconciliation and move from 'safe to brave'.
Delegates also heard from the Hon Stuart Robert MP, Minister for Employment, Workforce, Skills, Small and Family Business, Acting Minister for Education and Youth, and;
The Hon Tanya Plibersek MP, Shadow Minister for Education.
The Acting eSafety Commissioner Rebecca Razavi gave an update on actions the eSafety Commission are taking to keep young people safe online, and;
Professor Donna Cross shared on the mental health and wellbeing of young people especially given the impact of the last two years of the Covid-19 pandemic.
Delegates were also fortunate to hear from Craig James, Chief Economist, Commsec on the economic forecasts for the year ahead.
At the heart of the forum for the Principals of Independent Schools was a challenge to Amplify your Leadership, Build Relationships and Influence Education Policy - and to approach this through Collegiality, Contribution and Collaboration.
P&F Trivia Night
It was really uplifting last Saturday evening to join members of the School community for the P&F Association Trivia night. The atmosphere was terrific and I'm sure everyone who attended appreciated the opportunity to be back together. Thank you to everyone who worked behind the scenes to put together and support such an enjoyable evening, especially P&F Association Vice- President Steve Cornell and our student helpers Jett Vonhoff, Lucy White and Mia McKinley.
Principal's and P&F Welcome
Next Friday, 25 March, all members of the school community have been invited to join the annual Principal's and Parent and Friends Welcome event. This event was initially delayed due to Covid-19 restrictions but is now possible and we look forward to gathering to officially celebrate the start of the 2022 school year. You can access the invitation via this link.
Bravehearts and Child Safety Handbook
On Monday evening I was able to attend the online Child Safety Training facilitated by Bravehearts with parents and staff of the Junior School. Thank you to School Psychologist Julie Henry for coordinating this training ahead of the Junior School students undertaking some important protective behaviours presented by Bravehearts.
In addition I am pleased to advise that a new edition of the NSW Police Legacy Child Safety Handbook is now available online with updated safety content. I urge all parents and carers to download this latest edition and discuss the safety content with your children. The Handbook's emphasis is on prevention.
The NSW Police Legacy Child Safety Handbook is a comprehensive resource to assist parents, carers as well as teachers on a range of topics essential to child safety.
The handbook has been updated to include key messages about storm and flood safety, covid safety, children's personal safety and online safety.
The digital handbook can also be viewed NSW Police Legacy – https://www.policelegacynsw.org.au/resources/ and Child Safety Hub website – http://nsw.childsafetyhub.com.au/handbook/
National Day of Action Against Bullying and Violence
Today we marked 12 years of action, connecting schools and communities to find workable solutions to prevent bullying through the annual National Day of Action against Bullying and Violence.
The theme for 2022 is Kindness Culture. By building Kindness Culture together, we can promote inclusion, respect and community belonging for all students in schools across Australia. Bullying is an ongoing and deliberate misuse of power in relationships. It can happen in person or online, via various digital platforms and devices and it can be obvious or hidden. Bullying of any form or for any reason can have immediate, medium and long-term effects on those involved, including bystanders. Intervening appropriately to respond to or prevent bullying is very important and bullying in schools, workplaces and organisations across Australia needs to stop. You can view my message to students below.
As part of our work to build Kindness Culture we are working to raise awareness and encourage students to be an up-stander NOT a bystander. We can all make a difference, particularly by talking to our own children about our expectations as parents for our children to be up-standers, to intervene where possible or seek support to do so, remembering to treat their friends and peers with kindness, compassion and respect, embracing the dignity and self-worth of each person with whom they associate.
Harmony Week - Monday, 21 March to Friday, 27 March
Today was an excellent way to also introduce Harmony Week.
We celebrate Harmony Week each year in the School by focusing on inclusiveness, respect and a sense of belonging for everyone.
People from more than 300 different ancestries have contributed to building our harmonious modern nation.
Our success in fostering a cohesive, culturally diverse society is one of our nation's greatest achievements. While this can and should be celebrated every single day, Harmony Week provides the opportunity to reflect on what brings us together, and our unique Australian identity.
Australia's rich cultural diversity is one of our greatest strengths as a nation, and one of the main reasons Australia is such a great place to live.
Orange is the colour chosen to represent Harmony Week. Traditionally, orange signifies social communication and meaningful conversations. It also relates to the freedom of ideas and encouragement of mutual respect.
Stuart Marquardt
Principal
From the Deputy Principal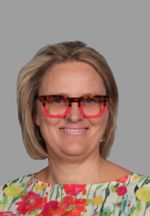 Chaplaincy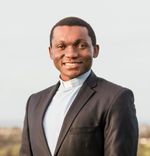 Dear Students, Staff, Parents and Guardians,
Harmony Week (21-27 March 2022) -Everyone Belongs
When I was about 17, I read one of the most important books that helped shape me as a person. The book is Strength to Love, by Martin Luther King Jnr. It's a collection of 3 of his sermons, some of them written in prison in 1963. In Strength to Love, Martin Luther wrote:
All (wo)men are caught in an inescapable network of mutuality, tied by a single garment of destiny. You cannot be who you want to be until I become who I want to be and I cannot be who I want to be until you become who you want to be. This is the interconnectedness of all reality.
You'll be forgiven to think that he wrote this in 2022 during a global pandemic, war and natural disasters that have reminded us of our interconnectedness.
It is this 'interconnectedness of all reality' that is at the heart of Harmony Week. We know the African proverb which says that "it takes a village to raise a child", emphasizing the importance of community and how we need many people's involvement to achieve a goal.
Harmony Week speaks about community in a way that calls us to make our shared humanity as important a value as our personal and individual success.
Harmony Week celebrates the beauty of the multicultural diversity we have in Australia, but also challenges us to see difference as a strength not a weakness.
In Southern Africa we speak about Ubuntu means that "I am because we are…'' My humanity is seen through your humanity; my salvation is caught up in yours and yours in mine….If you are diminished in any way, I am diminished, and if I flourish, you also flourish because we are human together.
So, during Harmony Week next week, let us imagine lives that are not our own; let us make sure, in words and deeds, that Everyone Belongs: in our School, community, classroom and suburbs. May no one feel excluded and unloved.
Above all, let us celebrate the strength of community and the beauty of diversity by coming together to continue to support those who have been impacted by the recent devastating floods -who in some ways may be feeling lost, anxious, worried, exhausted and alone.
Thank you sincerely for all the ways you celebrate diversity, and for strengthening the bonds of community through your generosity, kindness, care and compassion.
Happy Harmony Week 2022!
Rev Constantine Osuchukwu
Chaplain
Parents and Friends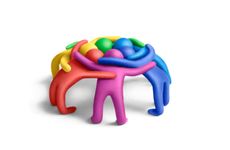 Last Saturday we held the annual Lindisfarne P&F Trivia Night. The event was well attended with over 150 members of our school community enjoying the opportunity to gather whilst at the same time raising funds for the P&F as well as flood relief. A big thank you to our prize donors which included Raegan Glazner Photo Inc., Smile Street Dental, The Pavilions Hotel, Bickford's Group and Tango Gelato. Over $1,400 was raised for flood relief which will be donated to the Anglicare North Coast Flood Appeal.
We look forward to seeing current and new members of our community at the Principal's and Parents and Friends Welcome for 2022, to be held on Friday, 25 March 2022.
Just a reminder the Parents and Friends Annual General Meeting will be held on Tuesday, 26 April in the Mahers Lane campus Library. Anyone interested in finding out more or is interested in joining the committee please email pandf@lindisfarne.nsw.edu.au.
Steve Cornell
P&F Vice-President
Parents and Friends - Notice of AGM
The Parents and Friends Association will hold an Annual General Meeting on Tuesday, 26 April at the Mahers Lane Library at 6.30pm. Anyone interested in joining and finding out more can enquire via pandf@lindisfarne.nsw.edu.au.
Kim Brown
P&F Secretary
ParentEd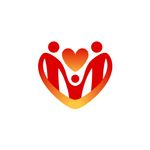 Wellbeing Team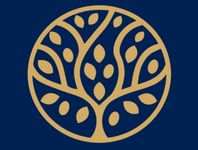 Student Voice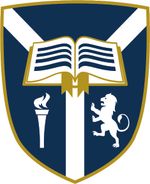 The National Day of Action against Bullying and Violence for school students and the community encourages everyone to say Bullying, No way! Today, on the 18th of March, we encourage you, your peers and the community to encourage a kind culture by promoting inclusion, respect and community belonging in all aspects of life.
According to another anti-bullying organisation, in 2018, approximately 80% of students believe that bullying is a serious issue. This study also found that almost 60% of students say they have experienced bullying.
The organisation 'Bullying No Way' has a new animated series for the 2022 National Day of Action against Bullying and Violence, that informs students to help start the conversation to understand and respond to bullying. As a community, we encourage everyone to obtain the 'kindness culture' mindset.
Jesse Starling and Jarrod Eriksen
Middle School Prefects
Charity Box In The Canteen
"Hey everyone! :)
I hope everyone is going well, safe, and recovering during these difficult times of flooding.
I had an idea last year for SRC that there would be a charity box in the Mahers Lane canteen (like those boxes you might see at the checkout/counter of the supermarket). There have been plenty of interruptions doing so, but I've finally placed this idea into action.
Some of you may have noticed that I've put out a form for Grade 5-12 of what charity to do each month, and some of you have even voted. Every month, the charity will change and I will put out a google form of what charity the money in the charity box will go towards. This month, Fred's Place was the most voted charity so the money will go towards Fred's Place from March 8-April 8.
Of course, it's not mandatory to donate, it is something that you might like to do. :)
If you would like to ask me any questions about this, you can find me anywhere at the Mahers Lane campus or with my class, 8G.
Kind regards,
Marina McNeven-Marsden
Year 8 Student
Whole School News
We Will Rock You - Tickets Nearly Sold Out
Featuring more than 20 hit Queen songs, WE WILL ROCK YOU School Edition follows two revolutionaries as they try to save Rock in a post apocalyptic world. Featuring the songs "Another One Bites the Dust," "Bohemian Rhapsody," "Killer Queen," "We Will Rock You," "Somebody To Love," "We Are The Champions," "Don't Stop Me Now" and many more.
After a victorious 12 year reign and having rocked over 7,376,485 people in a record-breaking 12 years at the London Dominion Theatre, We Will Rock You played its final London performance on May 31 2014. With 4,659 performances played,
We Will Rock You achieved the distinction of becoming the longest running show ever at London's Dominion by a margin of nine years and took its rightful place in London West End history, sitting proudly in the Top 10 longest running musicals of all time. By this time We Will Rock You had been performed in 28 countries around the globe and seen by more than 16 million people.
Get Your Tickets via www.trybooking.com/BXJGS. Tickets over 80% sold. Don't wait.
Showtimes
Wednesday, 30 March 6.30pm
Thursday, 31 March 6.30pm
Friday, 1 April 6.30pm
Saturday, 2 April 2.00pm
Saturday, 2 April 6.30pm
Corporate Partnerships
Lindisfarne is also seeking partners and supporters, for more information download the Corporate Partners Booklet.
Junior School
Dates for Term 1
Please find below some Junior School key dates to add to your calendar:
Friday, 25 March (week 8) - FUN Cross Country Carnival
Thursday, 7 April (week 10) - 3-12 Cross Country
FUN Cross Country
The Cross Country for PreSchool, Kindergarten, Year 1 and Year 2 will be held on Arkinstall Park next to the Junior School Campus on Sunshine Avenue this year. The day will be about Fun and Participation and all races will be in Year levels.
All students in Year 2, Year 1, Kindergarten and Pre-school will be participating on the day.
For Preschool families: If your child does not attend Preschool on this day you are most welcome to come along with them so they can join in the fun. A parent or caregiver must stay with the child between races.
Parents wishing to attend are asked to park in the Arkinstall Park car park.
An outline of the events are as follows:
(Please be aware these times are a guide only, we may be required to run through events faster on the day)
1.15pm Official Opening Jeremy Godden
1.20pm: Pre School – (200m)
1.35pm: Year 2 Boys (1km)
1.50pm: Year 2 Girls (1km)
2.05pm:Year 1 Boys (1km)
2.20pm:Year 1 Girls (1km)
2.30pm:Kindergarten Boys (500m)
2.40pm:Kindergarten Girls (500m)
2.50pm Close and Home (parents are free to take students home please see your child's teacher to let them know.)
We look forward to an exciting, fabulous, and FUN Cross Country!
Total Football Academy - After school Program
The Total Football Academy after school program will continue on Monday for the rest of term 1 until week 9 Monday 28 March.
Students in this program will meet Mr Croft on the Basketball Courts after school at 3.00pm. A roll will be taken and the students will then proceed to the Total Football Academy coaches.
Runners Club
The Runners Club has seen steady growth in students and parents attending. This week was outstanding with lots of people up early and keen for a run with their friends.
We will always be on as we have some alternate routes and the ability to take the runners club undercover to get some exercise in.
The purpose of the Runners club is to assist in the running development of our school students. Last year the Runners Club was a great success with students and parents joining in to improve their running, fitness or just to spend time with each other doing physical activity. Students in Years 1 to 4 are welcome to attend.
Runners Club will continue on Monday and Wednesday mornings for the rest of Term 1. The training sessions will begin at 7.30am sharp and will conclude by 8.30am.
Students will be required to bring along their school uniforms to change into after the completion of the session. Students will be given time to change and have something to eat before the first bell at 8.45am. Parents and carers are more than welcome to come along and join in.
Hockey - Year 3 and 4 After School Program
The Casuarina Hockey Club will be running an after school Hockey Program for 5 weeks. This program will be open to students in Years 3 and 4. There will be a limited number of places available details for registration are below:
Dates: March 24th, 31st and April 7th
Time: 3:15 pm – 4:15 pm
Cost: $50 payment made at end of first session
Where: Lindisfarne Junior School
Plastic sticks provided
To Register please contact: Matt via email at info@casuarinahockey.com
This program will be limited to 16 players, so get in early so you don't miss out.
Nathan Croft
PE Speacialist P-4
From The Head Of Junior School
Thank you to those parents who joined us for the online workshop with Indie Garlick from Bravehearts on Monday evening. Indie shared some interesting and often sobering information about child protection and personal safety. This parent workshop was the precursor to the Ditto - Keep Safe Adventure Show our students will participate in next week. As part of Lindisfarne's commitment to supporting families with the growth and development of our young people, we will, from time to time, provide opportunities such as this to the parent community. I encourage you to keep an eye out for these workshops and seminars in the future and engage wherever possible. Thank you to Julie Henry, School Psychologist, for putting this program together for our students and families.
Next week will provide parents with an opportunity to meet with their child's teacher at our Term 1 Parent-Teacher interviews. These meetings are a great way for parents to catch up with teachers to discuss student progress and establish protocols and processes for continuous improvement throughout the year. We will have a number of dates that parents can access these interviews, details are below. If you have not yet booked in for a meeting, please do so via Parent Lounge
Tuesday, 22 March - 3:30 pm - 7:00 pm
Thursday, 24 March - 3:30 pm - 5:30 pm
Monday, 4 April - 3:30 pm - 5:30 pm
This week I sent home a survey seeking information from families in the Kingscliff/Casuarina/Bogangar areas about their interest in utilising Surfside Buses if a dedicated Sunshine Avenue route was provided. If you live in the identified areas and have a child/children attending Sunshine Avenue Campus and have not yet completed the survey, please do so by 5 pm on Monday 21 March. The survey is linked here.

Today we marked the National Day of Action Against Bullying and violence. The school was a sea of orange as students engaged in a range of activities centred around the theme of Kindness Culture- It starts with you! By building Kindness Culture together, we can promote inclusion, respect and community belonging for all students in schools across Australia. What better place to start than Sunshine Ave. Thank you to everyone involved in this great initiative.
Jeremy Godden
Head of Junior School

Green Team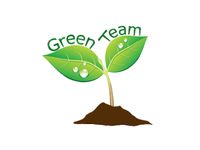 Stephanie Alexander Kitchen Garden
Middle School
From The Head Of Middle School
Today, Lindisfarne staff and students marked the National Day of Action Against Bullying and Violence. Our Principal, Mr Marquardt delivered an emotive and important community message about our individual and collective responsibility to be inclusive, respectful and to create a Kindness Culture. See link: https://www.youtube.com/watch?v=gk7i64Rpsao
Bullying is a community-wide issue that must not be ignored, and as a school, Lindisfarne works to provide a safe, inclusive and respectful learning community. Talking to our students about bullying prevention helps build understanding and knowledge. It's empowering to know what to do when you see or experience bullying. These important conversations have very much been a part of our dialogue with Middle School students, over the past few weeks and these conversations will continue as we work to educate young people about responsible behaviour, choices and decisions, both online and in person.
Students can be especially effective in bullying intervention. It's important for adults to encourage our youth to be supportive of anyone experiencing bullying and to educate young people on how to advocate for themselves and for others.
Silence is not an acceptable response to bullying. Ignoring it won't work. Everyone needs to be empowered with options for responding to bullying situations
Today, students wore a splash of orange to promote awareness and actively encourage inclusion, respect and mateship. During our Middle School assembly on Tuesday, our School Captains, Abby Pirotta and Daniel Green, addressed the Middle School students. They spoke about the importance of amplifying the unified message that no one deserves to be bullied and all students have a right to feel safe and supported.
Daniel specifically spoke about his personal thoughts regarding, "how inclusion comes first from accepting those around you; no matter what their perceived differences are" and how, "respect means that you accept somebody for who they are, even when they are different from you or you don't agree with them" and finally, "mateship is what joins us together".
Abby spoke about, "the simpleness of the saying, "treat others the way you want to be treated". Although it's repeated and re-used time and time again there is power in its meaning. Like there is power in your actions. Each morning when we get up, we have an opportunity to be the best versions of ourselves. We have the opportunity to make someone's day better and we have the opportunity to be kind". These words truly resonated with our students.
Everyone's actions matter; we all have a role to play in bullying prevention. Our message to others is stronger when we are united by the common principle that bullying is never acceptable.
Harmony Week
Next week, Lindisfarne will celebrate Harmony Week. This is a week where we acknowledge Australia's cultural diversity and explore inclusiveness, respect and belonging for everyone.
Crepe Stalls
On Tuesday, there will be crepe stalls located in the Learning Commons and at the Trade Skills Centre. A variety of crepes will be sold at lunch time for $3 /crepe. Students are encouraged to bring cash for this event. All money raised will go to Flood relief.
Mufti Day
On Friday, there will be a mufti day to continue to raise money for the Flood relief. Please bring a gold coin donation to support the families in our community, who are in need. Please remember there are NO midriffs, off the shoulder, mini or torn clothing to be worn. Hats are still required and hair must be tied back, as per a normal school day.
Kokoda Challenge
The 2022 Kokoda Challenge is open for registrations and we are pleased to advise that Lindisfarne Anglican Grammar School will be entering teams. These hiking endurance events on the Gold Coast and Brisbane allow the students to challenge themselves both physically and mentally, within a team environment based on the WWII campaign in Papua New Guinea. Event dates for MIddle School students are:
Brisbane - 28 May 2022
Year 7 - 18km
Year 8 - 30km
Kokoda Challenge Online Information Session:
| | | |
| --- | --- | --- |
| Brisbane (Years 7 to 8) | Monday, 28 March at 6:30pm | |
Ash Wednesday
Ash Wednesday service reminder - Tuesday, 1 March at 8:40am. Parents and guests that wish to attend either service, please register your attendance via the link: Ash Wednesday Service Acceptance
Cathy Cox
Head of Middle School
Senior School
Lions Youth of The Year: Regional Round Success
Daniel Green successfully competed in the Gold Coast Region 2 Final on Saturday 12 March. In order to achieve this victory, he had to complete a panel interview which focuses on aspects such as his leadership and communication skills, his involvement in the community, his academic and sporting ability and his current affairs knowledge. Daniel then had to complete the public speaking component of the competition in front of a wider audience. His two spontaneous impromptu speeches were:
The effect of social media and influencers on society today.
With regard to the film "Don't look up" what is our responsibility to climate change ?
After this, he had to deliver a prepared speech.
Daniel is congratulated on his success and for ably representing Lindisfarne. He will now progress to the next level of the competition which will be held in Brisbane on Saturday 26 March.
Alexander Ryan's Regional Final was held at Ballina on Saturday 12 March. Whilst he was unsuccessful in reaching the next level of the competition, the Head Judge personally commended Alexander on his performance. Ms Keast, Alexander's House Tutor, attended Alexander's Regional Final and had this to say:
Alex spoke confidently and was a delight to watch. He was asked to answer two impromptu questions on the day, the first being "What do you love about Australia" and the second being "What do you see as the major consequences for our region of the current crisis in housing affordability". Alex answered the questions logically and in well-constructed sentences, that were very informative and highly engaging. Alex was then asked to speak about a topic of his choice that he was able to prepare prior to the event. Alex spoke about his Great-Great-Grandfather fighting the Kokoda track in World War Two and his own experience in the Gold Coast Kokoda Challenge. He spoke with enthusiasm and emotion around his topic and engaged his audience with laughter. It is without a doubt that Alex has a bright future ahead of him and I wish him all the best with whatever may come his way. Like the judge said on the day 'Life is like a long corridor when one door closes another one opens'. I cannot wait to see what you have installed next!

Alexander Ryan
Whilst Alexander leaves the competition after the Regional Final, he is commended for his enthusiasm, his level of preparation and his willingness to represent Lindisfarne. When asked to share his thoughts on this competition he stated:
The Lions Youth of the Year Competition helped further expand and sharpen my skills associated with interview techniques, public speaking and thinking under pressure. The instantaneous impromptu and public speaking allowed me to improve my critical thinking skills, my fear of public scrutiny and to gain further confidence in the public speaking arena. YOTY is an excellent forum where I could practise and enhance these skills before I leave school this year. Overall, it was an invaluable experience for these reasons and I would highly recommend it to anyone willing to take on a challenge.
Suellen Walker
English Coordinator
Marine Studies 25 Person Solas Life Raft Practical Experience
Last Monday saw Marine Studies students from Years 9 to 11 experience what life at sea might be like in the event of a maritime disaster.
Deploying the 25 person SOLAS (Safety Of Life At Sea) life raft on the bottom oval gave students an up close and personal insight into life on board a life raft. Designed to hold 25 people for no more than 30 days, the life raft was sturdily built but extremely basic in what it had to offer.
What became most apparent to all present was that survival at sea is no light matter. With rationed provisions including approximately 50ml of water per person per day and a biscuit or two, conditions aboard would be extremely difficult to say the least. Given the reality of this, what was clear to all present was that only those with the most determined mind set and the ability to stay positive against the odds would likely survive such an event, without a great degree of luck.
Happy Travels


Mr Leach and Ms Magnum
Teachers of Marine Studies
Year 10
Year 10 students are reminded that their Natural Ability program is commencing and continuing in class for the remainder of the term. Students need to ensure they have a fully charged device and earphones for each lesson. Some students may need to continue some of the testing at home. Parents, if you have not done so already please refer to Parent Lounge for acceptance of terms and conditions and payment.

Year 12
Australian National University (ANU's) 2023 applications are now open and close on 23 May 2022. It is an all-in-one application process that covers admission, a guaranteed room in campus accommodation and 200-plus scholarships available. ANU application is free and they use your Year 11 or Year 12 results. You could receive an offer as early as 5 September. Click here to read more and find a list of application steps that will walk you through the application process. All Year 12 students have also received emails about this from Mrs Ward. Applications close on 23 May 2022.
Griffith University are hosting a Dental Health Science webinar on 31 March from 5.30 - 6.30pm where they will introduce you to their Bachelor of Dental Health Science and guide you through the application process, including the requirement to complete the University Clinical Aptitude Test (UCAT). The event includes a short webinar presentation, followed by an opportunity to ask questions about application deadlines, the UCAT and the Multiple Mini Interview (MMI) process, a prerequisite for course entry. Click here to register.
Is your dream to become a doctor? The University of the Sunshine Coast (USC) has a joint medical pathway with Griffith University (GU). USC's Bachelor of Medical Science is your first step. This highly competitive program provides provisional direct entry (subject to entry requirements) to Griffith University's Doctor of Medicine program and towards a medical career. For more information regarding this pathway, visit the Bachelor of Medical Science web page on the USC website.

The Joint Medical Program (JMP) is offered jointly by the University of Newcastle and the University of New England. You can study on either a metropolitan (Newcastle) or rural (New England) campus. Clinical venues will give students metropolitan, regional and rural experience so they will be prepared to practice anywhere in Australia. This is a direct entry program that Year 12 students can apply for. There are no subject prerequisites for admission to this course. However, students may benefit from completing Chemistry and English. Applicants need to sit for UCAT and apply through JMP and UAC. You will find more information in the Joint Medical program prospectus. Applications close on 30 September 2022.

General Updates

On Saturday 9 April from 10am to 3pm, SAE Brisbane is opening its doors for the SAE Create for a day, a one-day program to expand student skills and get students working on inspiring creative projects in the fields of Animation, Audio, Design, Film, Games, Music Production or Songwriting. On the day, you will learn valuable practical and collaborative skills as you work towards building a creative piece of work. You will also receive a certificate of participation to acknowledge the creative project you have undertaken. Click here to find out more and to register.
Griffith University Early Start to Tertiary Studies (GUESTS) program is designed to give you the opportunity to study a course (subject) at Griffith while completing your high school studies. With the tuition fee covered by the University, the program lets you sample university life at Griffith, learn from industry leaders and stretch your academic boundaries. If you are a motivated student who is looking to challenge yourself, you could consider applying for a GUESTS Online course. There are many courses/subjects to choose from and eligible students can complete a course while at school and can commence from Semester 2 of Year 11. Click here to find out more about eligibility, application process and see Dr Marriott for more information.
I commence Maternity Leave this week and leave VET and Careers in the extremely capable hands of Dr Natalie Marriott. Please contact Dr Marriott with any queries in my absence and I very much look forward to returning in 2023.
Lauren Ward
Director of Careers and VET
School Psychology / Counsellor
Today is the National Day of Action Against Bullying
This year's theme is 'KindnessCulture'
Lindisfarne works to provide safe, inclusive, and respectful learning communities that promote student wellbeing. We reject all forms of bullying behaviours and believe all members of the community have the right to a learning (and work) environment, free from intimidation, humiliation and hurt.
Lindisfarne endeavours to embed bullying prevention within a whole school approach. Age appropriate education and fostering of positive relationships are incorporated across the school to enhance our anti-bullying approach and response to bullying behaviours.
Bullying is everyone's business and we strive to work together with students, parents and staff to ensure a safe school environment for everyone. All members of our school community are encouraged to take a stand together to make our school a safe and welcoming space. (Lindisfarne anti-bullying policy)
Bullying takes many forms. One of the more subtle forms can be exclusion, or pressure to conform to be accepted by others ('cliques').
While all children make some adjustments to 'fit in' with their peers, a friendship group that has one or two dominant individuals who hold the power to decide who is in or out can be toxic for other members. Fear of doing or saying the wrong thing, excessive worry about upsetting their friend, tolerating unkind behaviours from 'friends', or behaving in a way that goes against their own values (being mean to others to gain favour from the dominant child), suggest the friendship group is no longer 'friendly'.
Unfortunately, this is not only a problem in childhood. Patterns of acceptance of unkind and controlling behaviour in a friendship group can have lifelong impacts. Standing up for ourselves and others in a polite, confident and respectful way, being assertive, is a skill that takes time to develop and needs to start now. Assertive communication can dramatically improve relationships and self-esteem.
So how can you help your child be assertive and encourage the 'Kindness Culture' within their friendship groups?
School TV has a lovely resource 'Helping kids cope with Cliques', with some straightforward practical strategies you can use to help your child.
https://lindisfarne.nsw.schooltv.me/content/blog/helping-kids-cope-cliques
If your child is struggling with issues related to friendships, please contact their class teacher or year coordinator in the first instance. These staff members will put the wheels in motion to ensure the right support is provided to your child.
Julie Henry, School Psychologist
Natalie Daughtery, School Counsellor

The schools anti-bullying policy can be found here: https://www.lindisfarne.nsw.edu.au/school-policies/
Business, Entrepreneurship and Enterprise
English
Gold Coast Debating Summer School
Students, coaches and adjudicators from Lindisfarne all attended the Gold Coast Debating Summer School at Bond University on Saturday 12 March. The aim of this Summer School was to provide information on:

the structural requirements of a debate,
the stylistic features of a debate,
the different types of debates, and
the quality of arguments and rebuttal that are required.
Besides listening to a variety of informative sessions, students also viewed demonstration debates. These were used as a training tool to highlight debating strengths and weaknesses.
A special thank you is extended to Mrs Makepeace, Mrs Fitzsimmons and Ms Malone who attended. They are coaching some of this year's Junior Debating Teams.
.
Xan Quirk, a Year 9 student, provided these thoughts on the Debating Summer School:
The Debating Summer School was a good mix of educational and entertaining. The junior sessions covered the fundamental structure of a debate, while the open/intermediate sessions covered some more advanced topics and strategies. The lectures had show debates, which demonstrated the do's and don'ts of the debating. The students who had volunteered to prepare these show debates kept it enjoyable through the use of comedy. It is a valuable experience that provides foundational knowledge for anyone.
Some of our junior debaters focused on the content.
Whilst coaches are an important part of debating, there is also a requirement for each school who enters the Gold Coast Debating Competition to provide fully trained adjudicators. Hence, Mrs Wharton and Mrs Myers are thanked for participating in the adjudication training and volunteering to adjudicate debates throughout the 2022 debating season.
Round One of the actual competition starts soon and all of our teams have commenced training with their individual coaches. We are pleased to have seven teams debating in the Gold Coast Debating Competition:
Junior A Teams
LAGS1: James Cunnah,Tessa Ford, Ryder Green, Nicolas Leotta. Coach: Mrs Treacy
LAGS2: Eliza Evesson, Teagan Gilmour,Leo Lush, Ben Reeve. Coach: Mrs Fitzsimmons
Junior B TeamsLAGS1: Ziggy Bailey-Wong, Ava Keay, Kailash Sivabalan, Sienna Williamson. Coach: Mr Inksetter
LAGS2: Abbey Archer, Emile Howie, Britta Jamison, Alexandra Salmon. Coach: Ms Malone

LAGS3: Violet Chase, Oscar Drysdale, Django Kahn-Casey, Molly Lowe. Coach: Mrs Makepeace
Intermediate B Team
Scout Bee Jones, Xan Quirk, Jessica Wilson. Coach: Mr Bradford
Open B Team
Amity Chaffey, Bailey Keay, Zia Mowbray, Trishul Sivabalan. Coach: Mrs Walker
Suellen Walker
English Coordinator
Slowing Down in 7D English
Last week was far from normal, and teachers and students alike have been feeling the mental and emotional strain of the widespread damage to our community. In 7D English we decided that we would take a break from our novel study for a wellbeing check in. We watched a short film Piper and spoke about attributes the main character possesses that we should strive to uphold ourselves in difficult times. Students raised ideas such as perseverance and resilience, but also the importance of asking for help when you need it, offering help to others, and working together. Now more than ever these messages feel appropriate as we work together to support one another as a community. This was a great chance for students to slow down and take a deep breath. It was also a good reminder that wellbeing is a priority at Lindisfarne, and we encourage any students who are feeling anxious or burnt out to reach out to teachers.
Kylie Wharton
Acting Director of English

Debating and Public Speaking
Mathematics
Buffon's Needle
Asked to get an estimate for the famed mathematical constant pi (π), you might do what the ancient Greeks did: Divide the circumference of a circle by its diameter. Here you can estimate pi
by a less conventional method: the random tossing of toothpicks.
Materials
Paper
Ruler
Pencil
Toothpicks
Assembly

Draw two parallel lines on your paper. Make sure the distance between the lines is exactly equal
to twice the length of your toothpicks (see image below).
Procedure
One by one, randomly toss toothpicks onto the lined paper. Keep tossing until you're out of
toothpicks—or tired of tossing (see image below).
Count the total number of toothpicks you tossed. Also count the number of toothpicks that touch
or cross one of your lines. Do not count any toothpicks that missed the paper or poked out beyond
the paper's edge.
Divide the total number of toothpicks you threw by the number that touched a line.
This is your approximation of pi, or 3.14.
How close did you come?
What's Going On?
Depending on how many toothpicks you tossed, your approximation of pi may or may not be
impressively close. But if you had the patience to toss toothpicks all day—or all week—and then
averaged your results, you'd get an increasingly accurate estimate.
This surprising method of calculating pi, known as Buffon's Needle.
Robert Seguin
Teacher of Mathematics
Pi Day and International day of Mathematics 2022
On Monday, the students celebrated international Pi Day and International day of Mathematics which is celebrated on March 14th (3/14) around the world. Pi (Greek letter "π") is the symbol used in mathematics to represent a constant — the ratio of the circumference of a circle to its diameter — which is approximately 3.14159. Pi Day is an annual opportunity for maths enthusiasts to recite the infinite digits of Pi, talk to their friends about maths, and eat pie.
Pi has been calculated to over 50 trillion digits beyond its decimal point. As an irrational and transcendental number, it will continue infinitely without repetition or pattern. While only a handful of digits are needed for typical calculations, pi's infinite nature makes it a fun challenge to memorise!
Fun fact: Einstein shares a birthday with Pi Day.
These photos show some of the fun the students had completing different Pi day activities. Pi pencils were given out as prizes, and we even had a recital of Pi competition. Congratulations to Alexandria Larsen in year 8, managing to recall the first 88 digits of Pi and Thomas Leach who could recite Pi to 58 decimal places.
Thanks also to the English Department who had fun and joined us in our celebrations by making some non traditional Pikus.
See photos below.
Caitriona McCann
Teacher of Mathematics

Performing Arts
Year 10 Elective Dance students have been studying Musical Theatre this term. The last couple of weeks we have been focusing on Bob Fosse and his distinctive style. Fosse was a dancer and choreographer who reshaped the aesthetics of modern musical theatre in the late 20th century to the modern world today. Visionary, intense, and unbelievably driven, Fosse was an artist whose work was always provocative, entertaining, and quite unlike anything ever seen before. When Fosse would create a piece of choreography he was known for playing up the contrast in each move. He forged an uncompromising modern style, characterised by finger-snapping, tilted bowler hats, net stockings, splayed gloved fingers, turned-in knees and toes, shoulder rolls and jazz hands. Fosse was director and choreographer for numerous musicals and films such as Chicago, Cabaret, Sweet Charity, Lenny, and All that Jazz. Please enjoy this item that was inspired by Bob Fosse.

Amber Phillips
Teacher of Dance

Germinate Records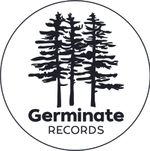 Germinate Records Live – Tickets Now Available!!
A reminder that at 6pm on the evening of Wednesday, April 6, Germinate Records will be hosting a gig featuring live original music from our very talented student songwriters. Held at the Citadel in Murwillumbah, the event will help raise money for Tweed Palliative Care & Wedgetail Retreat while also supporting an important local music venue as it bounces back from flood damage and COVID19 lockdowns. Current and past students will be performing their own songs over two sets of great music including performances by Ronan Green Jemma McNicoll and Chelsea Redman.
Tickets for the evening are $20 and can be bought here
All proceeds from all ticket sales will go to Tweed Palliative Care & Wedgetail Retreat.
The Citadel is a licenced venue, finger food will be available.
Brett Canning
Recording Studio Producer

PDHPE
Hot and Cold Immersion Therapy
This week, Year 12 continued to experience the practical application of their HSC syllabus with a visit to the Gym at Salt. One of the syllabus dot points focuses on recovery strategies including the
hot and cold immersion technique. Harrison from Salt at Gym explained how the immersion therapy worked and we were given the opportunity to investigate how an athlete is assisted in returning to peak performance. Our students were able to experience an ice bath, (which was set at a very chilly 5 degrees), a magnesium spa and a sauna. They were advised to aim for 30 seconds to 2 minutes in the ice tub (much easier said than done) followed by 4 min in the magnesium pool and 4 minutes in the sauna. They completed four rotations of the cycle. Hot and cold therapy helps the body get rid of lactic acid build-up, assists muscle recovery and reduces inflammation.
Everyone commented how good they felt after the session and would highly recommend this recovery process.
The PDHPE Faculty
Photography and Digital Media
Science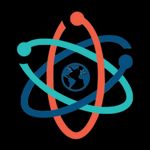 Technology and Applied Studies
Round Square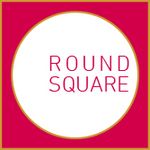 Round Square International Confrence 2022
The Round Square International Conference for 2022 is being hosted in the UK across four Round Square Schools, with the first part of the conference happening all together in the fabulous and historic surroundings of Oxford University.
I am very excited to be able to offer this wonderful face-to-face experience to students 16 years and older. Our delegation will depart on or around 18 September, with the arrivals taking place at Oxford on 19 September. Students will be staying in one of four colleges (Keble, Pembroke, The Queen's College or St Anne's), attending keynotes at the Oxford New Theatre, taking part in baraza breakouts, dining at the Colleges and enjoying some fun activities including a literary adventure race, and creative and theatrical and dance opportunities in locations around the City of Oxford.
On day four, delegates will travel by coach to one of four UK schools for Adventure and Service activities: AKS Lytham in the North West of England or Felsted School in Essex, or Latymer Upper School in London, or Ryde School with Upper Chine, on the Isle of Wight.

About the Host Schools
Delegates heading to AKS Lytham will be travelling North to the seaside town of Lytham St Anne's, from where they will visit the spectacular Lake District National Park for high ropes and kayaking on Lake Windermere. There will also be an international food festival with catering from the school's award-winning chef and top-notch catering team. The Service programme at AKS will include turning recycling crisp packets into blankets, working with local charities that focus on caring for the elderly, and on beach restoration.

Those going to Felsted School will be heading East into the beautiful British Countryside in Essex, for some traditional country-pursuits, and a stay in the historic surroundings of the oldest RS school (Felsted was founded in 1564). Outdoor and forest-based activities will include teamwork and high ropes, and there will be opportunities to explore local beaver habitats and investigate Environmental Journalism. The service programme will involve tree and hedge planting, and, with guidance from a Netherlands-based start-up clothing company, delegates will spend time unpacking what 'sustainable fashion' really entails.
Delegates at Latymer Upper School will find themselves on the banks of the River Thames in Hammersmith in London, a fantastic jumping-off point for exploring the sights of the UK's capital city. A boat tour will take delegates on a sightseeing trip through Central London. The programme will also include a special gala dinner evening with music and entertainment. The Service Programme will connect with Latymer's long-standing local charity partnerships including West London Welcome and The Conservation Volunteers.
Those going to Ryde School with Upper Chine will be crossing by ferry to the Isle of Wight off the south coast of England. The island is rich with history and the school will celebrate its 100th anniversary this year. Ryde is a seaside town, and activities planned include watersports, and visits to heritage sights such as Osborne House, made famous by Queen Victoria, where delegates will join a scavenger hunt through the gardens. The service programme is still being finalised but will likely involve conservation work and/or a sponsored run/walk.
Further details
The conference itself runs from 19 September to 25 September. This falls in the last week of Term 3.
Flight and cost details are being finalised and I anticipate there will be a post-conference tour, which realistically means we will return to Australia closer to 30 September.
Numbers are strictly limited to six student delegates.
Next week further information, including costs, and an Expression of Interest Form will be emailed to students.
It can be very easy to call something 'once in a lifetime', but I genuinely believe this is one such event. It is fantastic that we can now offer an international face-to-face opportunity for our students, a sense of connection that has been missed for over two years.

Mike Lush
Round Square Coordinator
International
Olivia Grosser and Olivia Sweetnam
International Prefects
Sustainability
Lindisfarne Recording Studio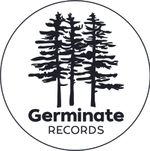 Co-curricular and Extra-curricular
Sport
Lindisfarne Lions Netball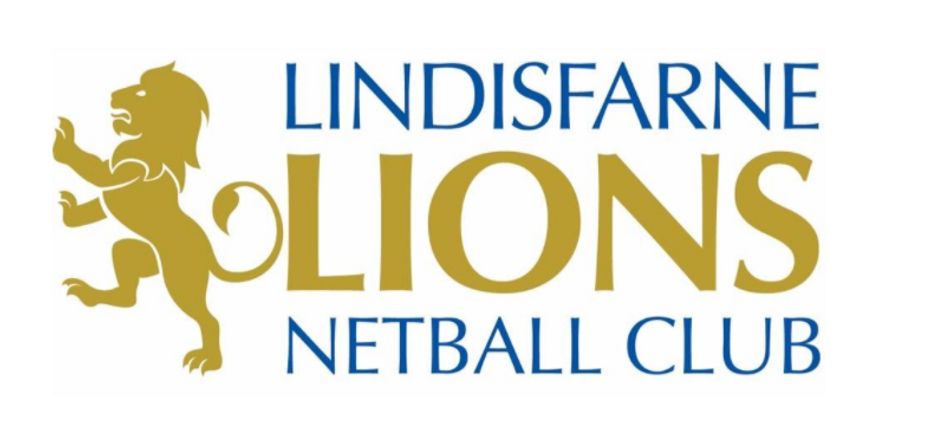 Monday Night Netball
There were double matches for everyone on Monday Night in an attempt to catch up after the wet weather. Tweed NA had a sausage sizzle to raise money for netball families affected by the recent floods… And we will do the same this coming Monday!
Good Luck with your games on March 21.
I will send out the game schedule to each of the players.
Please be at the courts in time to warm-up and sign on ready to roar on Monday.
Club Netball
Registrations for the Tweed Netball Association's Saturday competition closed this week. We are now preparing for the start on SATURDAY 2 APRIL at Arkinstall Park, Cunningham Street. I have 18 teams to organise with coaches, managers and training times, so please be patient!
We still have spaces for Juniors (11-14) and for Year 10 and Year 11 players, but other teams are packed! PLEASE contact me if you have missed out though as I will contact Tweed about having a 19th team of 7 and 8 year olds.
This is the Schedule for the season:
The Active Kids Voucher can now be refunded directly through the Tweed Netball Association. Please expect a 6 week turnaround. Please complete the form and send it to the TNA Vouchers email address.
We held another Netball Captain's workshop this week. We plan on running the session for the younger Lions each Thursday for the next two weeks: March 24 and 31.
We are now calling for volunteers to help the Netball Parent Support Group with: Managing a Team, Umpire Supervision, Fundraising, Duties and other tasks like bib washing and supplying half-time fruit. Please contact President Narelle Hodges - Narelle's email is linked here. We will have a meeting soon to discuss the year ahead.
Netball Centre of Excellence

The new date for the Induction Evening for all Centre of Excellence players is confirmed as Tuesday 22 March.
We issued the training singlets to the players able to compete in friendly matches v Cudgen on Thursday afternoon (see photos). It was an opportunity for the coaches to see their players in different positions and combinations on the court. Apart from a couple of injuries, it was great! Thanks to Narelle for the fabulous feast - she called afternoon tea! We are still working on ideas for bonding when we do not have clashes with Rep Netball or the Musical - and we will find something. We will definitely go to see the Firebirds play a Suncorp Super Netball match at Nissan Arena.
NCIS Primary Trials
Lindisfarne are hosting the NCIS Primary Netball Trials on Monday 4 April. Good Luck to the 11 girls who have nominated to represent the region at the CIS Championships in Sydney in May.
Umpiring
Well done all of our new umpires! Knowing the rules will help your game … and you will earn some pocket money!
All Saturday Umpires need to register as an Umpire on NetballConnect. This includes anyone that has already registered as a Player, Coach or any other role on NetballConnect. The Umpire registration is supposed to be free. However - there is a glitch on Netball Connect, charging already registered playing members $7.50 to register as an Umpire. Please pay for this and Tahu will send a $7.50 discount code to you to have the money reimbursed.
Please note that "beginner and bibbed" umpires will still receive $10 a match but some of you could/ should be badged this year - and will then earn $25 an hour!
I am assuming that all umpires from 2021 would like to continue but please let me know ASAP.
If you have any questions re: netball, please do not hesitate to email me.
"I'm here if you need!"
Gay Maynard
Teacher in Charge of Netball
Cross Country
Cross Country training has been running for a few weeks now on Tuesday and Friday mornings for anyone interested in Years 3 to 12. The squad starts at 7.15am and meets at the Mahers Lane Gymnasium. Any Sunshine Avenue student who trains is to make their own transport arrangements back to their campus.
We also have the Lindisfarne Cross Country Carnival fast approaching in a few weeks on April 7.
Basketball

The trial games for our 13 Lindisfarne Lions teams playing in the Gold Coast Junior Basketball League finished up last week. The season proper begins in earnest this week so we wish these teams the best of luck for the gruelling competition ahead. We are hopeful for as many semi-final berths as possible in August.
NCIS Primary Football

The new fields at Coffs Harbour Stadium were excellent and provided a new experience for many students. While the rain didn't dampen the enthusiasm of the players it did clear and ended up a nice day!
Both of our teams made it to the final.
Girls won 3-1 vs EAC - which is the second year in row for the girls! Congratulations girls.
Boys lost 6-0 vs EAC. EAC is a very classy team this year and dominated rep selections. The boys made the final though, so earnt second place. Likewise well done lads.
For the boys, the NCIS representative team was selected and we commend the following boys who made the cut:
Finn Robinson
Noah Tucker - Goalkeeper
Tahn Richards
These boys will join a solid core of players in their venture to Sydney to play at the NSWCIS tournament.
Our Open Girls and Boys are playing this Friday against Emmanuel College in the CIS Knockout, so by the time our community are reading this - the games will be finished (detailed write up next week for these games).
Football training is underway in full:

U15 and Open Girls Monday at Arkinstall Park (6.55am)
U15 and Open Boys Friday at Arkinstall Park (6.55am)
Hockey

NCIS Secondary Trials
On Monday 14th March, our talented hockey players represented Lindisfarne in the NCIS Secondary Hockey Trials at Grafton. There was a good standard of play throughout the day and the following students have been chosen to represent NCIS in the CIS Hockey Championships in Sydney during Term 2:
Girls
Bridie Bedford
Bonnie Crimson
Chloe Latham
Eliza Fahy
Elke Clauson
Gracie Crimson
Savannah Banbury
Sienna Little
Boys
Rupert Fahy
Brodie McDowell
Jack Furness
Callum McNicoll
Elliot Latham
Finlay Bartell
Congratulations to all students.
Mrs Topper & Mrs Sands

Mountain Biking

Some like minded Mountain Biking enthusiasts - both students and parents - have latched onto the Australian Mountain Biking Interschools in Thredbo which takes place next week. Have a look at closer details - here.
So a team of 11 students along with their parents will be carting tents, eskies, bikes and mobile mechanic equipment down to the vast slopes of Thredbo to represent Lindisfarne and test their skills against other students from around the country.
Wishing them a safe journey and the best of luck in their events:
Swimming
NCIS Secondary Championships
The sun shone for the majority of the day which was perfect for swimming and a great atmosphere amongst the swimmers. Parents also enjoyed the freedom of being able to be a part of their schools
Well done for yesterday's collective efforts - Lindisfarne ended up in 2nd place by a small margin.
The general carnival results are below:
NCIS Age Champions and School Points - HERE. Congratulations for your significant efforts here.

NCIS Records - HERE. Well done to each of you, hopefully your name endures for many years.
CIS Advancers - HERE.
CIS Relay Advancers - HERE.
Lindisfarne Specific results :
LAGS CIS individual advancers - HERE.
LAGS Meet Summary - HERE.
NCIS Update

Copied below is the rescheduled plan for the remainder of Term 1 following the washout disruption:
Week 8
Secondary Surfing - Postponed until Term 2
Thursday 24 March - CIS Primary Swimming - Sydney
Thursday 24 March - 16&U Boys AICES Rugby Trial - Casuarina
Friday 25 March - Secondary Touch Football - Tweed Heads
Week 9
Wednesday 30 March - Secondary Football - Coffs Harbour - Information coming in the next day or so
Thursday 31 March - CIS Primary Boys Football - Sydney
Primary Girls Netball Trials - Tweed Heads - To be confirmed
Week 8 Events
23/03

GC Super Schools RD3 Rugby Union U15's Boys

Palm Beach Rugby Club

24/03

NCIS Rugby trials - ACIES (Boys 16&U)

Casuarina Barbarians Rugby Fields

24-27/03

Australian MTB Interschools Comp

Thredbo

Div 1 = Enrolled in years 11 & 12

Div 2 = Enrolled in years 9 & 10

Div 3 = Enrolled in years 7 & 8

Div 4 = Enrolled in years 5 & 6

Male & Female

24/03

NSW CIS Primary Swimming

Sydney Olympic Park Aquatic Centre

25/03

NCIS Secondary Touch Football (boys & girls) 15&U and Opens

South Tweed Heads, Twin Towns Juniors fields
Damien Clucas
Head of Sports and Activities
Friday, 11 March saw the official debut of the Lindisfarne Lions Rugby teams with a series of fixtures against Somerset College. We had our Under 13, 1st XV and Girls 7's squads in action for the first time and our Under 15's backing up from a successful debut in the GC Super Schools Cup a few days prior.
Playing a rugby powerhouse like Somerset College was always going to be a tough initiation into the Gold Coast Rugby Community, but each squad handled themselves well and gave the program a debut to be proud of.
Our Under 13 squad flew out of the gates and scored the opening try of the afternoon. Buoyed with this enthusiasm the squad kept battling away all afternoon, with many members of this team playing their first-ever game of rugby. In the end the team went down 32-5. The Under 15 squad played in the match of the afternoon and narrowly missed their chance to ice the game, going down 10-5. Our 1st XV faced a big challenge going up against the reigning APS Rugby premiers. The team improved as the game went on and never gave up, challenging Sommerset deep into the contest. Standouts in the 1st XV game were Flynn McCullough and Charlie Heath who both showed courage on defence and Levi Dangerfield who was dangerous in attack. The Opens Girls 7's also enjoyed their first taste of rugby in a fast and open game with the result finishing in a 27-all draw.
These fixtures were followed up with a series of matches against All Saints Anglican Grammar on Tuesday 15th. This was a proper trial afternoon - with matches being played in thirds, allowing each of our squads a chance to further develop combinations in match situations. Another great afternoon of learning rugby on the pitch saw each team make steps forward in their general game play. There were many fine performances in the 1st XV game with Jesse Frier, Zac Brims and Levi Dangerfield being among the best on the ground.
Our Under 15 squad continued their participation in the GC Super Schools Cup on Wednesday and recorded strong wins against both Merrimac Stage High and Pimpama Stage High.
A reminder that our boys squads have the Ballymore Cup Carnival coming up in a few weeks from Saturday 2nd April - Monday 4th April. Information was sent home this week from Dr Coyne about logistics for this weekend. Please check your emails and read through this information. Please ensure you accept or decline the invitation on Parent Lounge by 18 March 2022 to confirm your son's attendance. Any questions about the weekend can be directed to Dr Coyne or myself.
Scott Lewis
Manager - Lindisfarne Lions Rugby
Library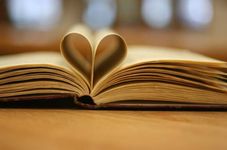 Careers and Vocational Education & Training (VET)
Upcoming Events
Loading events...
View full calendar