2022 Term 2 Week 1
29 Apr 2022
This Week Overview
Upcoming Events
Loading events...
From the Principal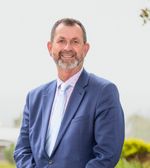 Welcome back to Term 2 of the 2022 school year.
We have 'hit the ground running' with a number of school events and activities taking place during the first week of term. Staff and students have quickly settled back into school routines and are looking forward to a productive term of learning and achievement.
This week we celebrated Foundation Day services in each of our three Subschools. It was a timely opportunity to look back proudly on the legacy of the late Canon Ron Dyson who had the original vision to start the School and the Parishioners of St Cuthbert's Anglican Church, Tweed Heads who had the faith to support that vision.
Canon Ron had developed a great relationship with the Tweed Heads Bowls Club that adjoins St Cuthbert's Church in Tweed Heads and a loan (later to become a gift) of $50,000 secured to acquire the land at Sunshine Avenue. The demountable building to commence the School year was not ready in time so the first classes of 1981 were held in the Parish Hall! Eventually the demountable was ready and on 5 March 1981 classes moved on to the Sunshine Avenue Campus.
By 1996 the School had outgrown Sunshine Avenue and members of the Parish, the late Bill Bedser and his wife Shirley. stepped forward and donated land at Mahers Lane, Terranora to establish a secondary campus along with donating the first school bus.
From those small beginnings, the School has continued to build on the legacy of Canon Ron Dyson and St Cuthbert's Parish, striving to create a world-class coeducational Anglican Grammar School for the children and families of the southern Gold Coast, Tweed Coast and northern New South Wales.
In recent years additional land has been acquired, a BoatHouse at Salt purchased, an ambitious Master Plan developed and the first capital projects undertaken as we strive to leave our own legacy for the current and future generations of students who will graduate from Lindisfarne Anglican Grammar School.
As our students take that final walk up the stairs of Mahers Lane and enter the world beyond School we hope that they will remember with gratitude the sacrifices and legacy of the Founders of our School who gave so much of themselves to establish Lindisfarne Anglican Grammar School.
At our Senior School Foundation day, there was a significant announcement in relation to the Lindisfarne Sports Academy and the establishment of a living memorial to Mr Matt Fydler at Lindisfarne Anglican Grammar School.
Whilst Matt Fydler positively contributed to all aspects of school life at Lindisfarne Anglican Grammar School with over 20 years of dedicated service to the school, his absolute passion was the Lindisfarne Sports Academy that he co-founded with Mr Matt Bedford in 2017.
Just over six months ago Matt shared with me his dreams of taking the Sports Academy to the next level, his dreams of developing the Lindisfarne Sports Academy to stand among the best Sports Academy programs for students in Australian Schools and around the world.
It's now up to each of us to keep this dream alive.
I am humbled to advise that from this point on, the Lindisfarne Anglican Grammar School Sports Academy will be renamed as a living memorial to Matt Fydler and be forever known as - the Matt Fydler Sports Academy.
This enduring tribute is made on behalf of all of our School Community. In loving memory and recognition of the outstanding contribution of Matt Fydler to Lindisfarne Anglican Grammar School during the years 2000 - 2022.
In making this important announcement I'm thankful for the blessing of Amy Fydler and the Fydler family (and also co-founder Matt Bedford) and the ongoing support of Mr Matt Bedford and Dr Joseph Coyne who continue the development of what will now be known as the Matt Fydler Sports Academy.
On Thursday we welcomed a number of special guests to the School for the official opening of the long-awaited Middle School building. In particular, we greatly appreciate our State Member for Tweed Geoff Provest, our Federal Member for Richmond Justine Elliot and New South Wales Senator Hollie Hughes and the Bishop of Grafton The Right Reverend Dr Murray Harvey taking the time to personally attend what was a significant milestone for our school community.
We gave thanks for the incredible Middle School building we now enjoy and the many people who worked to bring this project to fruition. What has been delivered is an amazing learning facility for our School - including learning and adjacent collaboration spaces, a staff hub and amenities, a learning commons and plaza and outdoor learning spaces.
Costing in the vicinity of $10M we are grateful for the support of the Federal Government which contributed $2.5M to the project through the New South Wales Education Infrastructure Fund - School Expansion program.
We are grateful for the support of the Capital Grant Authority AISNSW to deliver this project.
Importantly the 12 classrooms in the facility are now home to 336 bright, energetic, aspirational and enthusiastic Middle School students and up to 30 staff who are based out of the building.
As school families are aware we are a significant provider of outstanding education for students and families across our border region - providing a world-class education for children and families from the southern Gold Coast, Tweed Coast and northern New South Wales. The official representative of the Australian government for the opening of the Middle School Building was Senator Hollie Hughes who was elected as a Senator for New South Wales in the 2019 Federal election.
Senator Hughes is renowned as a strong advocate for the people of rural and regional New South Wales.
Senator Hughes has also been a strong advocate for children with additional needs having been the Founder and Chair of the Country Autism Network.
We greatly appreciated Senator Hughes visiting Lindisfarne as the official representative of the Australian Government to open our long-awaited and much needed Middle School building.
Senator Hughes was joined on stage by our School Council Chair for the duration of the build and Alumna Dominique O'Neill (2004) to assist with the unveiling of the plaque to commemorate the opening of the Middle School building. The Right Reverend Dr Murray Harvey Bishop of Grafton followed with the dedication of the Building.
We have much to look forward to in the years ahead and today as we celebrated our Foundation Day with our Junior School Students we gave thanks to God and all those who have contributed to our School over the years as we continue to develop a world-class school providing an outstanding education for the children and families of the southern Gold Coast, Tweed Coast and northern New South Wales.
On Sunday we will close out our Foundation week with a combined service with the Parish at St Cuthbert's Anglican Church Tweed Heads commencing at 9.00am. All are welcome.
In relation to Covid-19, from 6.00pm on Friday, 22 April, household/close contacts do not need to self-isolate if they do not have any symptoms.
Any student determined by the school to be a household contact of a positive case should be tested for COVID-19 as soon as possible and must comply with the New South Wales Health Household and Close Contact Guidelines for 7 days from the last time someone in their household tested positive for COVID-19. Further information about requirements for household contacts is available here.
As the settings and restrictions are further adjusted during this next phase of the global pandemic-living with Covid-19, a reminder of a couple of key points.
Symptomatic testing still applies. If you have symptoms please test and if positive isolate for 7 days and advise the School.
If you are a household contact you do not need to self isolate providing you are well, undertake a daily RAHT and wear a mask indoors. If 12 years and over mask-wearing is compulsory and is also strongly recommended for children under 12 years of age.
The School has ample RAHT kits available to support staff, students and families with these requirements-please contact student reception if you need additional RAHT kits.
Parents and Friends Annual General Meeting
It was a pleasure to join the P&F Association for the Annual General Meeting on Tuesday evening. Thank you to P&F President Ramesh Sivabalan and all of the committee members who have taken on leadership roles for the year ahead.
P&F Executive Committee
President - Ramesh Sivabalan
Vice President - Steven Cornell
Treasurer - TBC
Assistant Treasurer - Nicole Larsen
Public Officer - Rachel Mead
General Committee
Corey Lelean
Samantha McGilligan
Peta Fahy
Penny Brady
Michael Wright (TBC)
You will note that the Treasurer's position remains vacant - if you feel you could assist the committee in this capacity please contact President Ramesh via Simon McKinley, Director of Community Engagement, smckinley@lindisfarne.nsw.edu.au
A heartfelt thank you to Natalie Howard, Treasurer and Alison Hedger general committee member who concluded their time on the Committee.
The P&F gives incredible support to the School each and every year in both friend-raising and fundraising.
At the opening of our Middle School Building on Thursday, I was able to thank the P&F Association for the donation of $50,000 towards the outdoor recreation and learning space that forms a part of the Middle School precinct. P&F President Ramesh (pictured with the plaque recongising the P&F support) enjoyed testing out the much-loved slide that links the Middle School buildings to Ngahriyah, as did Bishop Murray!
Stuart Marquardt
Principal
From the Deputy Principal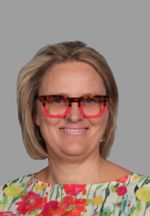 Chaplaincy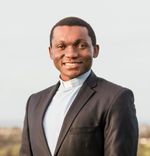 Dear Students, Staff, Parents and Guardians,

Welcome Back To Term 2!
A very warm welcome to everyone as we begin Term 2. The celebration of ANZAC Day earlier this week reminds us of the enduring values of sacrifice, endurance, dedication, mateship, self-lessness and love for others. In these challenging times of, let us remember, as Etty Hillesum said, to reclaim large areas of peace within ourselves and to share this peace with others. Because the more peace there's in us, the more peace there will be in our troubled world.
Foundation Day Services
The highlight of this week has been the significant and memorable Foundation Day Services. Thank you to all those who helped us remember this week that 'we stand on the shoulders of giants', as Isaac Newton said. In remembering our Founders, dedicating the new Middle School Building and Matt Fydler's Sports Academy, we are inspired to recommit ourselves to making Lindisfarne School a better place, as a way of honouring the legacies of those who have bequeathed this wonderful school to us.
A Celtic Cross pictured above made by Mr Tony Wright, hanging on the wall in newly dedicated Middle School Building.
Year of Compassion and Holistic Health

2022 is our Year of Compassion and Holistic Health. Can I encourage you to continue to find creative ways of putting love into action through acts of kindness and compassion to yourself, others and the natural world? It's equally important for us to be taking care of our physical, mental, emotional and spiritual wellbeing. Everyone goes through dark and challenging times, but knowing that there's support helps bring our fears into the light. Let us continue to be 'lighthouses' for each other and so help 'bear the beams of love' with one another, as William Blake asked us to do.
Prayers for our School Community

I'm conscious that some members of our School community are enduring losses, sickness and bereavement at this time. I invite and encourage everyone to pray for all in need of comfort, strength and healing: May the Risen Christ be close to all in our community with His peace, comfort, hope and joy, Amen.
In this light, it'd be great for us to gather for prayer at St Cuthbert's Parish Church (Powell Street, Tweed Heads) this Sunday, 1st May at 9am for the annual Foundation Week Thanksgiving Service. Let us come together to entrust to our loving God 'the joys and hopes, griefs and anxieties' of our School community.
Gratitude
I thank each and everyone of you most sincerely for your care, dedication, commitment and support of the work being done at Lindisfarne School. I pray that God may guide our endeavours in this new Term and give success to the work of our hands.
Rev Constantine Osuchukwu
Chaplain
Parents and Friends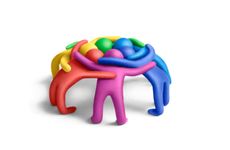 Important fundraisers for the Parents and Friends every year are the annual Mother's Day Stalls so students can find that perfect gift! Stalls will be running at the Junior School campus on Tuesday, 3 April and the Mahers Lane campus for Years 5 and 6 students on Wednesday, 3 April. See below for more details.
FOTA Meeting Friends of the Arts
Friends of the Arts (FOTA) is a sub-committee of the P&F created for parents and friends interested in supporting the Arts at Lindisfarne. FOTA has actively supported a number of events over the past years including our recent We Will Rock You, The Musical, Lindisfarne Drama Festival, Darren Percival concert evening, senior art exhibition and school holiday music workshops. All interested parents and friends are invited to join us for our first meeting for 2022 on Monday, 16 May in the Mahers Lanes Library. There will be an AGM at 6.30pm followed by our first committee meeting of the year.
Please contact performingarts@lindisfarne.nsw.edu.au to receive meeting papers including committee nomination form and agendas.

David Keay
FOTA President
ParentEd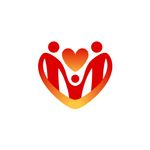 Wellbeing Team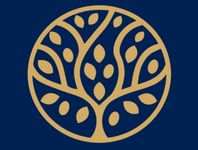 Student Voice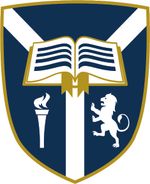 Last Monday was ANZAC Day, marking 107 years since troops of the first Australian Imperial Force landed at Gallipoli. It was the first military engagement in which significant numbers of Australians fought and died as Australians. These troops, and many more, would go on to serve in the great battles on the Western Front at a time when losses were heavy and gains were small. Over the next 4 years, Australian troops fought in Turkey, the Middle East, in the air, at sea and on the Western Front. For Australia, the First World War remains the costliest conflict in terms of deaths and casualties. From a population of fewer than five million, 416,809 men enlisted, of whom more than 60,000 were killed and 156,000 wounded, gassed, or taken prisoner.
On ANZAC day this year, it is important to remember all of the servicemen and women who have served our country, gifting us the peace we enjoy every day. It can be easy to forget how lucky we are to live in this beautiful country with endless opportunities and the privilege of not having to worry about or experience conflict. I encourage you to take a moment to reflect on all that we have to be grateful for and to pay respect to all those who fought, died and have suffered for the freedom we enjoy.
During World War One, the friends and families of soldiers and community groups sent food to the fighting men. Due to the time delays in getting food items to the front lines, they had to send food that would remain edible, without refrigeration, for long periods of time that retained high nutritional value; the Anzac biscuit met this need.
They shall grow not old, as we that are left grow old:
Age shall not weary them, nor the years condemn
At the going down of the sun and in the morning
We will remember them.
Lest We Forget
School Captain Daniel Green spoke at the Dawn Service at Tweed Heads Coolangatta, speaking about Victoria Cross recipient, Major General Sir Neville Reginald Howse. Included below is his speech.
Rosie Taylor
Communications Prefect
If you were to peruse my school library. In particular the section of shelving dedicated to educating us on Australia's involvement in various wars over the last 150 years or so, you would find some very chunky texts, jam packed with stories of heartbreak and triumph of thousands of our soldiers. Each story is special and has shaped the nation we have become. However, today, I would like to reflect upon just one soldier. Recipient of the Victoria Cross; an honour bestowed upon those with extraordinary courage, prompting heroic actions, so that their stories are not lost amid historial pages, Major General Sir Neville Reginald Howse.

Sir Howse's story and life could surely be Hollywood's next blockbuster. It overflows with thrilling tales of travels around the world during his service in multiple military campaigns that saw him become a highly decorated officer. But what is truly exemplary is Sir Howse's character. He is meticulous, thoughtful, compassionate and dedicated; a true serviceman. He truly set the bar for what it means to be committed to your comrades and your nation with disregard to your own wellbeing. To be an ANZAC.

Born and trained as a surgeon in England, Sir Howse chose to live life in regional NSW. He proved his commitment to community by working as a medical officer at both Manning and Orange hospital, as well as serving two terms as the Mayor of Orange, and later as the Minister of health and aged care. More impressive still, is the display of bravery that earnt him his Victorian Cross.

On the 24th of July 1900 whilst fighting in the Boer War in South Africa, Howse went out under a heavy crossfire and picked up a wounded man, carrying him to a place of shelter. It was his actions and characteristic selflessness exhibited that day that made him the very first Australian to earn the victorian cross, in 1901. Sir Howse's time as a soldier didn't finish there, he fought again as an ANZAC, landing on the shore of Gallipoli on this day, 107 years ago. During the opening days of the campaign, Sir Howse took charge of the evacuation of the wounded soldiers from the beach. Observing Howse's operation, one officer wrote of him, "shells and bullets he completely disregarded". Surgeon, politician, soldier and Australia's first Victoria Cross recipient; the embodiment of what being an ANZAC represents. Major General Sir Neville Reginald Howse's stories will not go untold but continue on in his legacy this ANZAC day and into the future. Less we forget.
Daniel Green
School Captain
Whole School News
Stage 3 and Middle School Garden Club students have been working on a new project this year in the Community Garden. In February more than 200 chrysanthemum cuttings were planted. Over the past 3 months the plants have been nurtured and pampered by the students and we are excited to announce that we now have some beautiful flowers ready for sale for Mother's Day. Flowers will be available for sale through TryBooking for $10 a bunch and all proceeds will go to 'Tweed Palliative Support and Wedgetail Retreat'.
There are a limited number of bunches available so get in quick!
Ordered flowers will be ready for collection on Friday at both campuses. Pick up area and time will be communicated by email next week.
Tracy Foyster
Teacher
Junior School
Dates for Term 2
Please find below some Junior School key dates to add to your calendar:
NCIS Cross Country Thursday, 12 May
FUN Athletics Carnival P - 4 Friday, 3 June
K-6 Athletics Carnival Friday, 24 June
Total Football Academy After school Sessions

The Total Football Academy session will kick off next week Monday, 2 May. Sessions will run on Monday afternoons from 3.15- 4.15 pm on the back oval on Arkinstall park.
Students are to meet Mr Croft on the Basketball courts after school to have a roll marked. Students will have time to change into training gear and boots if they would like, have a snack and be ready to start at 3.15 pm.
Dates for this term are as follows and can also be found on the flyer attached.
Sessions will be run on Monday 2, 9, 16, 23, 30 May and 6, 20 June.
*** PLEASE NOTE MONDAY 13 JUNE IS A PUBLIC HOLIDAY AND THERE WILL BE NO SESSION ON THIS DAY***
AFL Auskick

The Junior school will be running the AFL Auskick program after school in Term 2. The Auskickj program is an introductory program for K - 4 students to learn the skills and rules of AFL. Trent Ryan from AFLQ will be joining us at Assembly next week and also running some promotional lessons in PE classes over the next two weeks. Keep an eye on the newsletter and also for a flyer coming home in the coming weeks.
Nathan Croft
PE Specialist P-4
Green Team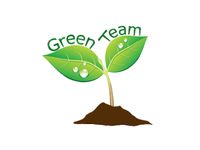 Stephanie Alexander Kitchen Garden
Middle School
From The Head Of Middle School
Welcome back to all our students and families. I would also like to extend a very warm welcome to a number of new students and their families to our school community. I trust you had a restful and relaxing Easter break, spending time with family and friends.
Our first week back saw many smiles as students and staff reconnected. The school commemorated ANZAC Day on Tuesday morning, 26 April, marking the occasion with a special ANZAC Day service video watched by the whole school during Homeroom time. It was a time to reflect and remember all Australians who served and died in war, and on operational service past and present. I would also like to acknowledge the students and families who attended the various ANZAC Day services in our local communities. I would particularly like to acknowledge those students who represented Lindisfarne by either marching, providing musical accompaniment or laying wreaths. Seeing the Lindisfarne uniform amongst the ANZAC Day gathering was wonderful.
Our Middle School celebrated our 41st Foundation Day in a service held on Thursday 28 April. Our focus this year was the opening of our new Middle School building. It was a privilege to share the blessing of this building with all of our community, especially St Cuthbert's Parish with whom we have a deep and enduring connection. We were also fortunate to have The Right Reverend Dr Murray Harvey and Senator Hollie Hughes, amongst other distinguished guests, attend the ceremonial cutting of the ribbon.
To round out a week of Foundation Day service celebrations across all three subschools, St Cuthbert's Parish is holding a Foundation Week Thanksgiving service on Sunday at 9am. All are welcome and encouraged to join.
A reminder that Year 5-10 Parent-Teacher conferences are being held in Ngahriyah on Thursday 5th May and Tuesday 10th May. If you have not yet done so, please go into Parent Lounge and book your times.
Much has been in the news of late regarding the pervasive and increasing use of vapes amongst teens and young adults. This is a serious health threat and one I encourage parents to speak to their children about. Below is some important information for you to read and consider.
Get the facts on the dangers of vaping
The NSW Health Vaping Toolkit and social media campaign has been launched to support parents, carers and young people to know the facts and dangers of vaping.
The toolkit was developed in collaboration between the NSW Ministry of Health, Cancer Council NSW and the NSW Department of Education.
Vaping is not safe and can have harmful long-term effects. These are some of the facts:
E-cigarettes can contain many harmful chemicals found in cleaning products, nail polish remover, weed killer and bug spray.
Many vapes that are labelled as nicotine-free, contain nicotine.
The nicotine in one vape can equal 50 cigarettes.
It is illegal to sell e-cigarettes to anyone under the age of 18.

What can I do as a parent or carer?

Parents, carers and young people can get the facts about the dangers of vaping by visiting the NSW Health and NSW Department of Education websites.
If you think a retailer is selling vapes that contain nicotine, or selling vapes to anyone under 18 years of age, please report it to NSW Health or call the Tobacco Information Line on 1800 357 412.
If you are concerned that your child is using vapes at school, please contact the school. If you have concerns for your child's health, please speak to your paediatrician or doctor.

Cathy Cox
Head of Middle School
Senior School
UQ Career Pulse day
Several of our Year 12 students represented Lindisfarne at the UQ Careers Insight Day in St Lucia on April 21. Olivia Sweetnam, Tilly King, Paris Carpenter, Jamie Lamont and Georgia Pikos all heard from UQ graduates who are now industry professionals, academic experts and UQ postgraduate students that discussed their diverse and inspirational career experiences. Our students reported that they had a chance to ask questions of the graduates and they enjoyed the day. Thanks girls for representing Lindisfarne at UQ.
If you missed this day and would like to hear more about what was presented, then you can tune into the UQ webinar from 9 - 15 May as the presentations were recorded in-person at the Career Pulse Day and are being posted online. Look at the UQ website here for more information.
Upcoming Careers Events at Griffith University
Griffith University's pathway to Medicine webinar, Thurs 5 May 5:30pm - 6pm
Join Griffith University's study experts as they introduce the various entry pathways into the Doctor of Medicine. This short webinar will be followed by a Q&A session and will cover everything students need to know about Griffith's admission criteria and selection process.
Griffith University's Musical Theatre and Acting Workshops Winter School: 27-30 June, and Audition workshops: 4-7 July.
The Performing Arts department at the Queensland Conservatorium Griffith University (QCGU) invites Year 11 and 12 students with an interest in performing arts, to register for their Winter School and Audition Workshops in acting and musical theatre. The programs are run by Conservatorium performance coaches and based on teaching from QCGU degrees. Cost: $450 (including GST) per workshop.
Griffith University's Tertiary Preparation Workshop for Music, 27 June–1 July 2022
Students can stand out from the pack at their Queensland Conservatorium Bachelor of Music audition by participating in a Tertiary Preparation Workshop. This program is designed to help students prepare for the theoretical and practical requirements of the audition process. Cost: $495 (including GST) per workshop.
Griffith University's Queensland College of Art Portfolio Workshops,: 29 – 30 June
Work in a supportive, inclusive and encouraging environment to build your creative portfolio. This workshop is tailored to students in Year 10, 11 and 12, and anyone considering future tertiary study at the Queensland College of Art. Cost: $95 (includes catering and materials)
Apply now for Griffith University's Winton film camp, 1–7 July 2022
Secondary school students in Years 11 and 12 looking to pursue a career in screen and media production are invited to apply to attend Swaggies Film Camp in Queensland's Winton from 1–7 July. The immersive production camp provides opportunities to shoot and edit in small crews, with instruction from Griffith Film School experts. Cost: $580 (to be paid upon successful selection).
ANU Direct Applications for 2023
Early entry to ANU applications will be closing on May 23. So, if any Year 12 student needs help in finalising their application, please let me know - I'd be happy to help!
USC Headstart Opportunity

The University of the SUnshine Coast offers a Headstart program for motivated Year 11 ans 12 students. You can gain credit towards a university degree by studying on of over 90 subjects available, many of which can be completed online. If you are interested please go to usc.edu.au/headstart or come and talk to me.
Dr Natalie Marriott
Acting Director of Careers and VET
Careers and Vocational Education & Training (VET)
School Psychology / Counsellor
Business, Entrepreneurship and Enterprise
Debating and Public Speaking
Performing Arts

Calling all performers and entertainers! If you want the opportunity to perform on a stage with your friends in front of a live audience, start preparing your audition now for our Week 7 winter concert, THE BIG CHILL.
This is a student performers only concert featuring Drama, Dance and Music, with only the very best acts invited to take the stage.
Auditions will be held at lunchtimes in Weeks 4 and 6, so start preparing your acts.
Look out for posters around the School and come and talk to Mr Norton or Mr Grant if you have any questions.
Rock on!

Dale Norton and Johnny Grant
Music Teachers
From The Performing Arts Department
Co-curricular Performing Arts Ensemble Rehearsals
Rehearsals for our school ensembles have already resumed this term, Students with an interest in music are encouraged to find an ensemble which best suits their skill level and get involved.
All students studying elective music and drama, Years 9 to 12 are required to support our vibrant ensemble program.

Performing Arts Studio Tuition

Private lessons for speech and drama and music tuition are available at Lindisfarne for almost all instruments, voice and songwriting/music production. Right now is the perfect time to sign up. The 30-minute lessons occur during class time, before and after school on a rotating basis.
Many thanks to those parents who have already completed the application form, we have over 550 students already enrolled. Places are limited, if you are yet to enrol your child, please follow the link below. Some tuition has already filled and there are waiting lists.
2022 Application for Instrumental, Vocal and Songwriting/Production Tuition

2022 Application for Speech and Drama Tuition

Todd Hardy
Director of Performing Arts
Germinate Records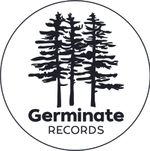 PDHPE
The Random Acts of Calendar for the Month of May
We all have such busy schedules, but try and plan some random fun days for you and your family and friends over the next weeks. This calendar may give you some ideas!
The PDHPE Faculty
Photography and Digital Media
Science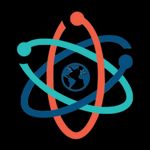 Technology and Applied Studies
Round Square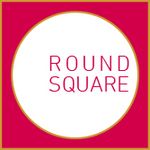 International
Olivia Grosser and Olivia Sweetnam
International Prefects
Sustainability
Remember to vote for Lindisfarne Anglican Grammar School in the Colgate Community Garden Competition. Through this competition we have the opportunity to win a community garden kit valued at $4,780 for our school. You can vote for us here. You can also help us to win by dropping off your oral care waste at our recycling hubs. Accepted items include toothpaste tubes, plastic toothbrushes, floss containers and electric toothbrush waste. All brands are accepted.

Patrick Brabant
School Assistant- Sustainability
Lindisfarne Recording Studio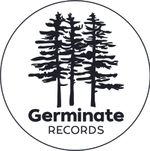 Co-curricular and Extra-curricular
Sport
Lindisfarne Lions Netball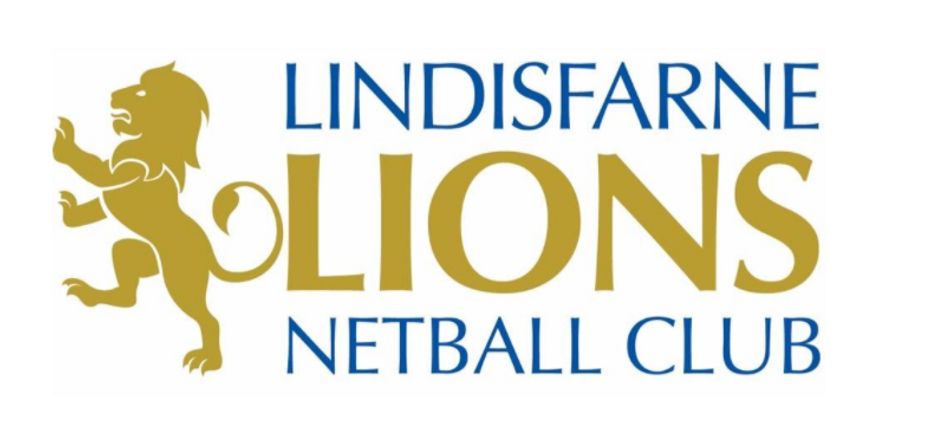 Club Netball
Saturday Netball Competition
The first Saturday of the holiday saw our Lions "enjoying" the rain! Well done everyone for helping out and filling in.
Good Luck all of our 15 - 17 year old Lions who are competing at the State Championships at Hinterland District Netball Association this Queensland's long weekend. Due to this event, there will be no Saturday competition games on April 30. Round 3 is on May 7.
| | | |
| --- | --- | --- |
| Time | Team | Court |
| 9.30am | Purple Lions | 17 |
| 9.30am | Pink Lions | 18 |
| 9.30am | Navy Lions | 10 |
| 11am | Lavender Lions | 4 |
| 11am | Crimson Lions | 15 |
| 11am | Orange Lions | 2 |
| 11am | Aqua Lions | 9 |
| 11am | White Lions | 8 |
| 12.30pm | Lime Lions | 5 |
| 12.30pm | Bronze Lions | 2 |
| 12.30pm | Yellow Lions | 2 |
| 12.30pm | Green Lions | 7 |
| 12.30pm | Silver Lions | 11 |
| 2pm | Red Lions | 6 |
| 2pm | Blue Lions | 1 |
| 2pm | Gold Lions | 13 |
| BYE | Black Lions | BYE |
| BYE | DenomiNETTERS | BYE |
The Draw up to Round 10 is now correct on the Netball Connect App - although there is one Div 1 change of time due to umpiring.
The NetSetGo program starts on Saturday 7 May at Arkinstall Park Grass Courts. The 10-week NetSetGo Skills Program for boys and girls aged 5 & 6 years will be an hour of fun games, drills and skills from 9.30am to 10.30am.
Tweed Netball Association was recognised as the NSG Centre of the Year in 2021!
To all of our Stage 6 Netball players: Have fun at the NSW Netball Fast5 at Ballina on May 6! We have 3 mixed teams of boys and girls playing the intense but thoroughly compelling version of the game where extra points can be won from shooting long bombs.

Netball Centre of Excellence

Congratulations to Lexi McEvoy for playing in the NCAS team at the end of last term. So proud of you!
Lexi pictured second from the Right with fellow NCAS Team mates
We are super excited to be travelling to the Nissan Arena on Saturday 30 April to see ex-student Tahlia Evans play in the Wildcats V Rays Hart Series match. This is the warm-up game before the White, Red, Bronze and Aqua Lions watch the Queensland Firebirds take on the NSW Swifts. Netball Ambassador, Nicole Cusack is joining us for an afternoon of high quality netball.
Good Luck to these LENA Lions who will be representing Tweed at the Queensland Netball Championships: Lily Hodges, Sienna Phelps, Maya Fairweather, Ella Mitchell, Poppy Burdekin, Lexi McEvoy, Riley Cranston, Ruby Sullivan and Abby Pirotta.
All the best to our Emerging Talent players who represent the NCIS at the NSWCIS Championship and trial on May 6 next week. The following Centre of Excellence players were selected to represent the region at the CIS Championships in Sydney:
Eira-Grace McGilligan, Eden Jocumsen, Ella Agolley, Brielle Humphries, Rithika Sivabalan, Charli Hedger, Asha Hargrave, Freya Smith and Evee Sweet. Tilli Dorr, Mila Saines and Lily McCormack are shadows.

State Netball Invitation

Just before the holidays, the senior boys netball team - The Lion Kings - were invited to compete in the Queensland Championships against other netball associations from around the state. Good Luck to Jay Anderson, Zac Brims, Declan Brown, Levi Dangerfield, Lachlan Gonsal, Oliver Henderson, Oliver Jeffery, Henry McMillian and Fredrick Watson at Hinterland District NA, Firth Park on Sunday and Monday.

Umpiring
Those of you who have not done so already, please make sure you have completed your umpiring forms.
Calling for any parents who would support the umpires supervising and coaching them as they start their officiating journey! PLEASE help if you know some of the rules!
If you have any questions re: netball, please do not hesitate to email me.
"I'm here if you need!"
Gay Maynard
Teacher in Charge of Netball
Lindisfarne Lions Basketball
With the GCJBL restarting competition in the week before students returned to school, the Lions had a number of teams that were down on numbers and needed other students to play up divisions. Thanks to all the players who helped cover the holiday deficit last week - everybody acquitted themselves well.
For the first time in our basketball program, we held training sessions for students able to attend in the holidays. Thank you to all students that managed to make it along to these sessions.
Results from last week:
Boys
U21 Kings vs Celtics Green (43-31 win)
U17 Hunters vs PBC Gold (32-34 loss)
U17 Scouts vs Varsity Adders (15-35 loss)
U15 Kovus vs Spartans Blue (50-35 win)
U15 Mohatus vs PBC Bronze (bye)
U15 Attilas vs Kings Eagles (28-30 loss)
U15 Ahadis vs Heat Rockets (28-18 win)
U15 Mufasas vs Central Stars Platinum (24 - 20 win)
U13 Lokis vs Amigos (14 - 26 loss)
U13 Fangs vs Varsity Venom (38 - 41 loss)
Girls
Open Girls Queens - vs Celtics Leprechauns (6-78 loss)
U15 Sarafinas vs Varsity Cobras (8-21 loss)
Upcoming fixtures
Fixtures for next week for all divisions can be found HERE.
Damien Clucas
Head of Sports and Activities
Athletics
The Lindisfarne athletics program for 2022 kicked off this Thursday and Friday in our integrated school sport program - for both the senior and middle school. This year, the athletics program will have three streams: sprint and jumps, throws and distance running. This program will be based around preparing students to compete in our school carnival, the NCIS Championships, the NSWCIS Championships and NSW All Schools Championships this year. The full 2022 competition schedule with dates and locations can be found HERE. The training schedule for the athletics program can be found HERE.
As part of the athletics program and our school carnivals, students will need to register their interest to compete in different events at our school carnival HERE. Students should complete this by Friday 6th May. From these event registration lists, trials will be held in any events that have numbers that are too large to run on the school carnival day. The trial locations and times will be advised as soon as possible.
We will also be using the event registration lists from the above link to determine additional coaching sessions for the different athletics events outside of school sport time; so please make sure to fill the entry form out above as soon as possible. The time and location of these sessions will be advised as all entries have been received.

Cross Country

The Lindisfarne Cross Country event was a pleasant day and seamless event. The predicted wet weather didn't arrive, which saw our students tackle the really challenging terrain in perfect conditions.
What a relief it is to see - after the compromised years of COVID-19 - all our parents and participants milling around without a range of restrictions hovering over our heads.
Congratulations to the following students with the places they ran and the representative pathway this unlocks for each of them. Full list of results found here. The top 7 in each age group qualify for NCIS.
Football
The Open Boys Football Round 2 of the CIS Knockout saw our boys prevail with a 6-3 win. They were down 2-1 at half time and rallied hard to win comprehensively. Coach Cadmans report next week.
The Open Girls Football Round 2 of the CIS Knockout sees the team busing to Armidale to take on Carinya next Tuesday. Full report next week.
Terranora Tennis After School Program at Mahers Lane Campus
Starting: Week 2 for 7 weeks, 3 May to 14 June.
When: Tuesday afternoons
Time: 3.30pom - 4.30pm
Cost: $8 per session
Rhythmic Gymnastics
Rhythmic Gymnastics after school sessions Term 2
When: Monday and Thursday afternoons at 4.15pm to 5.15pm
Where: Ngahriyah.
Cost: FREE to Lindisfarne students
The class will cater for beginners to competitive levels.
Lindisfarne students can attend one or both sessions per week.
The coach is Stacey Bech, who is a National Level Silver Advanced Coach with
an impressive history.
If you have any questions, please contact Stacey directly on:
0418640200 or via email: stacey.bech@gmail.com
Surf Life Saving
Surf Life Saving Aussie Titles on the Gold Coast.
Coco Ofsoski got the bronze in the under 13 surfing and Hannah Jocumsen competed in the under 13 beach flags and came away with 9th. They both compete for Cabarita surf club.

Spotlight on Elijah Lobascher
Elijah had a fantastic first year of Little Athletics and made it to State for 3 events; 100m, 200m and Long Jump. He progressed through to the final for both running events and placed 9th out of 22 for Long Jump. He came 3rd overall for his age group for his Little Aths club and was presented with the prestigious 'Joe Van den Driest' Perpetual Trophy for Male Athlete of the Year. Well done Elijah!
Spotlight on Koa Stotz
Koa swam in Sydney on Monday 4 April for NSW PSSA, Koa won gold for 50m Breaststroke 12-13years Boys, with a time of 36.56 a new pb and ticket to Australian All Schools in Brisbane in August 2022. This is a wonderful effort from Koa.
Spotlight on Riley Johnston
As you can see in the photos, Riley Johnston was also swimming in a swag of events at NSWCIS. He finaled for the Backstroke, and also qualified in the Australian All Schools for the 50m and 100m Breastroke. He joined Koa on the podium in the 50m Breastroke winning Bronze.
A fabulous effort from both our year 6 boys attaining such significant results at one of the highest levels of school swimming in the country.
Spotlight on Dane Folpp
An update on Dane Folpp's achievements at the Pro-Slopestyle competition (24-27 March) in Mansfield Victoria.
Dane achieved an outstanding 8th place in the Open Men's competition - which is part of the FMB (Freestyle Mountain Biking) World Tour. This gains him points on an International level and will go towards his profile as an international athlete.
We look forward to the next event update which is the Australian Slopestyle Tour Freeride Festival at Greenvalleys Mountain Bike Park on the 7-8 May (Tongarra, NSW).
Damien Clucas
Head of Sports and Activities
Library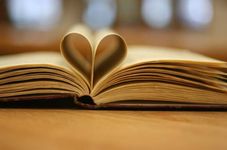 Upcoming Events
Loading events...
View full calendar