2022 Term 2 Week 9
24 June 2022
This Week Overview
Upcoming Events
Loading events...
From the Principal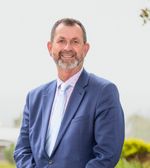 Dear Parents and Guardians,

Last weekend I travelled to Coffs Harbour with Reverend Dway from St Cuthbert's Parish and our School Chaplain Reverend Constantine for the Synod of the Grafton Diocese. We joined other members of the Grafton Diocese exploring a range of important issues. We looked at support from the Anglican church for Reconciliation, adoption of the Uluru Statement from the Heart, support for the homeless and low cost housing, sustainability and climate change, support for victims of domestic violence and continued support for those affected by floods including the work of Anglicare to support the flood recovery.
We have been blessed with beautiful weather as we held our Athletics Carnivals over the last two days. It is always a highlight on the school calendar and both carnivals have been very successful. I thank all staff, parents and students for their efforts and make note of special thanks to Parents and Friends Vice-President, Steve Cornell and his team of volunteers for their efforts on the BBQ. The carnivals were a great way to finish the first semester of the 2022 School year.
FunFest 2022 is fast approaching and in conjunction with the Parents and Friends Association we have made the decision to move the event to Mahers Lane for this year. The building of our new Early Learning Centre has been the main reason for this move and as we resume for Term 3 we will begin the build-up to what is one of my favourite Lindisfarne days. Please ensure to keep Saturday, 20 August free and enjoy a day of fun and friendship at Mahers Lane for FunFest 2022.
On Monday evening, more than 30 people attended the Lindisfarne Netball Parent Support Group Annual General Meeting. Narelle Hodges will again serve as President and I thank her and the members of the Committee for volunteering their time in support of netball at Lindisfarne. Each year Lindisfarne holds a fundraiser at the netball courts to raise money for the club. This year the fundraising date is Saturday, 30 July so please make sure you support this day at Arkinstall Park.
I was pleased to attend the Griffith University Principal's Dinner on Wednesday evening where I joined Principals from the independent, catholic and government sectors. The guest speaker was Professor Paulo de Souza, Dean of Research who spoke on the Griffith University space mission to build and launch a satellite early next year. At $25 000 a gram to launch a 5 to 10 kg satellite into space it is a considerable investment supported by corporate partners including Gilmour Space and Airbus. It is great that such impressive research and development is underway on the Gold Coast. I have approached Professor de Souza to explore whether it would be possible for a small number of Lindisfarne students to become involved in the project.
As you are aware we live in a nation of contrasts, and whilst I attended the Principal's meeting at Griffith a compassionate group of students supported by Reverend Constantine ran a Homelessness Forum at our Lindisfarne Chapel and asked the question of how we can better support the homeless people in our area? Community and Business Leaders joined our students to discuss this critical issue and they also heard from our students about their concept for 'Hope House', an initiative to provide accommodation and support services for those in need. These students are the living embodiment of our values of compassion, wisdom and respect and I applaud their efforts as they take the first steps to bringing this dream alive, remembering that at the heart of education is education of the heart.
Year 9 Commerce students and Middle School students involved in the Business elective held a Market Day at Mahers Lane this week. Markets were open for parents and the wider community, with student customers joining in at lunchtime. These Market Days develop student's skills, with the focus being on the 6 C's of Deep Learning; Collaboration, Creativity, Critical Thinking, Communication, Citizenship and Character. The students raised over $6,000 for various local charities and I thank Mr Bryan Malone and the members of the Business, Entrepreneurship and Enterprise (BEE) faculty and HSIE faculty for their work in supporting these students. You can see the businesses the students ran via the links on our website.
A reminder that School Reports have been posted to Parent Lounge. Student reports can bring mixed feelings for parents, but also for students. I urge all parents to discuss the first semester report with their children, discussing strengths and positives, and looking at areas that may need improvement. Reports do not define a student but provide an opportunity to track progress and learning so that each student can grow across all domains of learning.
As we are now in the phase of living with COVID-19 and have returned fully to face to face learning at School, all standards for students of the School apply. This includes the School Uniform standards and expectations for our students. Heads of School wrote to all parents (copy of letter is here) to remind students and parents of the expectations. The correct wearing of the Lindisfarne uniform should give students a sense of pride and reflect the positive regard for which Lindisfarne students and the school is held in the community. Our Uniform Shop is open at the end of the holidays to assist families to ensure Students have the correct uniform. You can view the opening hours here.
School holidays are a time for students, staff and families to have some renewal and reset for the learning and opportunities ahead. Semester 1 has certainly been rewarding as we engaged fully in school life and navigated some significant challenges.
I am proud of our students and staff and all that has been achieved in Semester 1.
I appreciate the support from our School families and wish each family an enjoyable school break and I look forward to seeing everyone rested and refreshed for an exciting Semester 2.
Stuart Marquardt
Principal
From the Deputy Principal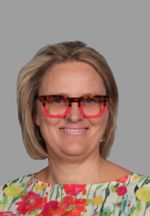 Chaplaincy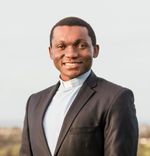 Dear Students, Staff, Parents and Guardians,

Community Forum on Homelessness
"The test of a civilization", Pearl Buck said, "is the way that it cares for its helpless members." On Wednesday evening, a group of our Year 10 service learning students helped me organize and lead a community forum on homelessness attended by a cross section of the members of the wider community, local council, school parents and staff members. This forum was an opportunity for the students to put their service learning into action, and to share our vision for a HOPE house initiative. HOPE house, by which we mean a Home of Presence and Encounter, for people in the Tweed suffering from chronic mental illness and who are homeless or at risk of becoming homeless, and who will always need some level of support to stay safely housed. It will be developed as a pilot for 10 residents and provide a model for future development. Please read more about the students' pitch here. Thank you to these students for a job well done.
For our Prayers or Positive Thoughts
Please pray for the safety and protection of all the members of our school community during this holiday and beyond; for refugees and migrants; for families doing it tough at this time; and for our year 12s as they prepare for the HSC exams:
Dear Lord, watch over our Year 12s and their families.
Grant them good health, wisdom, knowledge, understanding and retentive memory.
Grant peace of mind to their parents and teachers, and give success to their work, Amen.
Parent-Child Webinar Series
A gentle reminder of this webinar, starting online on Thursday, July 21, presented by Relationship Capital in association with our school to assist parents in these challenging times and to encourage them in the important work of parenting.
Dr Carlos A Raimundo will share key principles in relating successfully with your children through understanding the relational dynamic between parents and child using role theory.
These sessions will have space for participant interactions, mutual learning, questions and comments. Please click here to register.
Diocesan Synod
Principal Stuart Marquardt and I attended the Diocese of Grafton's Synod last weekend. Synod is a gathering of all the representatives from across our diocese for prayer, reflection, deliberation, planning, and appreciation of what God is doing in our world. The synod covered a lot of ground on topics like family and domestic abuse, environmental and ecological crisis, redress scheme for the victims and survivors of abuse in the church, reconciliation with our First Nations Peoples, as well as received reports on the work of Anglicare North Coast, Anglican Board of Mission (ABM) and Bush Aid society in support of the flood victims, poor, vulnerable and needy in our society. Below is a summary of the report we received from Anglicare North Coast, and I thank you for your donations towards the work of Anglicare in the aftermath of the catastrophic floods.
Gratitude
Thank you, one and all, for all the work we have done this Semester. We ask God to bless this work and grant us true rest and relaxation this holiday period.

Rev Constantine Osuchukwu
Chaplain
Parents and Friends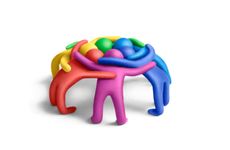 Parents and Friends Update
A big thank you to all of the parents who volunteered their time to help out at the P&F BBQ over the last two days. It was great to see some familiar faces as well as some who have only recently joined the school community.

In FunFest news, the decision has been made to move the event to Mahers Lane due to the construction works at the Junior School. With only 8 weeks to go until until the event on the 20th of August, expect to see further updates over the coming weeks.
Steve Cornell
P&F Vice President
ParentEd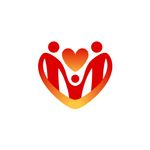 Wellbeing Team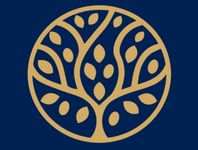 Student Voice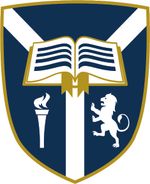 FunFest
Curriculum
Programme For International Student Assessment (PISA)
Lindisfarne is participating in the Programme for International Student Assessment (PISA), on 26 July 2022.
PISA is an important part of the National Assessment Program in Australia, which is the measure through which governments, education authorities and schools can determine whether or not young Australians are meeting important educational outcomes. All Australian Education Ministers have agreed to Australian schools' participation in PISA, which is reflected in the Australian Education Act 2013.
International assessments provide a wide range of valuable information for education policy and review in Australia and overseas and also enable Australia to consider the performance of our education system compared with others.
Since the first PISA assessment involving 32 countries in 2000, the survey has continued to raise interest amongst educators and policy-makers world-wide. In 2022, Australia will be one of over 85 countries participating in PISA with around 15,000 students (from around 800 schools) representing our country.
A random sample of 15-year-old, mostly from Years 10 and 11, will be sampled to complete a two-hour computer-based assessment consisting of mathematics, science, reading, and creative thinking. These students will also be asked to complete a questionnaire.
Selected students will receive further information in the coming weeks.
Term Break HSC Revision Sessions
During the Term Break there will be workshops and revision sessions for Higher School Certificate Courses the timetable can be viewed here.

Semester 1 Reports
Semester 1 Reports for students from Kindergarten to Year 10 are now available on parent lounge. Please take the time to review the reports and if you have any concerns please contact the relevant teacher.

HSC Supervisors - Expressions of Interest
The Higher School Certificate runs from October to November.
We are looking for members of the school community who are interested in being an examination supervisor this year. Supervision is generally either a morning or afternoon shift and is paid position by NESA if you are interested or know someone who may be interested please contact the Presiding Officer - Belinda Seaton via her email address: belindase@gmail.com.
Caroline Jeffries
Dean of Studies

Junior School
Total Football Academy After School Sessions
The Total Football Academy will again be holding their afterschool program in term 3. The program runs after school on a Monday from 3.15 pm - 4.15 pm.
The flyer attached outlines the dates and times for the program in term 3.
This program is limited to 60 places and will be filled, so please get in quick to reserve your position. To confirm your place please accept and make payment to the Total Football Academy invitation on Parent Lounge.
Nathan Croft
PE Speacialist P-4
Global Academic Challenge - Junior School
Earlier this year, 12 selected students in Year 4 were invited to participate in the first Global Academic Challenge for Mathematics, Science and Reading developed by ACER.
This Challenge encouraged students to apply their knowledge and skills beyond the curriculum by actively engaging with real-life contexts to solve problems and employ a range of higher-order thinking skills.
Every student who took part in the challenge received a certificate at the Junior School Assembly this week, recognising their level of participation. I would like to congratulate the following students for their outstanding achievements:
Medallion- Top Result in Australia

High Distinction with Honours (top 2%)
Chloe M- Science
Chloe M- Reading
High Distinction (top 10%):
Nyah M- Reading
Thomas S- Science
Thomas S- Reading
Thomas S- Mathematics
Jackson B- Mathematics
Distinction (top 25%)
Ella A- Science
Ella A- Mathematics
George T- Science
George T- Mathematics
George T- Reading
Evie B- Science
Evie B- Reading
Nyah M-Science
Xavier M- Science
Riva D- Science
Riva D- Reading
Riva D- Mathematics
Jackson B- Reading
Zoe F- Reading
Zoe F- Mathematics
Chloe M- Mathematics
Credit (top 50%)

Evie B- Mathematics
Xavier M- Mathematics
Xavier M- Reading
Jackson B- Science
All 12 students should be extremely proud of the way in which they represented themselves and Lindisfarne on a global scale.
Congratulations on accepting this Global Academic Challenge in 2022 and challenging your limits!
Angela Mundy
Director of Learning Enrichment P-4
Year 3 Winter Solstice Celebration - Tuesday 21 June 2022
Winter Solstice recognises the shortest day of the year and occurs when one of the Earth's poles has reached maximum tilt away from the sun. It also marks the beginning of the planet's slow turn towards the light, as days start to get longer and warmer. The solstice has been observed for many thousands of years across numerous cultures and is a wonderful time to reflect on and connect with the natural world.
Our Winter Solstice celebrations today included an Australian First Nations perspective. We decorated glass jars, creating beautiful lanterns inspired by nature and Indigenous colours and designs. Students also enjoyed time around the camp fire, cooking damper on a stick and sampling a delicious hot lemon myrtle tea. Lastly, temporary artworks were made using found natural elements from our local environment, each telling a special story about our connection with the land and all it provides.
Thank you to Miss Maria and Miss Jo who planned and organised today's event and to Patrick, Jamie, parents, guardians and special helpers who assisted and attended, ensuring its success. We are reminded regularly of the wonderful opportunities our students have to learn outside the classroom, extending their knowledge and understanding across the curriculum and beyond, and this event ticked all those boxes.
Year 3 Team
From The Head Of Junior School
What a great way to finish off a great semester! We've had a wonderful day out at Walter Peate Oval for our K - 6 Athletics Carnival. Congratulations to our competitors who have gained selection in the NCIS Representative team. Congrats and thanks also to everyone who joined in and made the most of the beautiful day, the great atmosphere and the funa and friendship that the day provided. It was great to see so many parents and grandparents in attendance cheering on the students as they did their thing.
I spoke at our combined Chapel/Assembly this week about the many great opportunities our school provides and the wonderful visitors with whom we can share our great school. Our visiting performers, educators and coaches add tremendous value to our programs and give students a wide variety of engaging topics to learn about and engage in. We have been grateful to, finally, be able to do these things again.
Today, in concert with the Middle and Senior School Heads, i wrote to Junior School families to remind and reinforce the importance of our Lindisfarne uniform. I encourage all families to revisit the uniform expectations and guidelines for Junior School students. The Junior School is the home of our foundation years of learning and our foundation years of the Lindisfarne Way. It's important that we work together to ensure that we set the foundations for our culture of high standards and high expectations here at Sunshine Avenue. I thank you for your support of our school and its policies as we journey through these years together.
We have a fantstically busy Term 3 coming up with the Stage 2 Musical, The Grunch, as well as Funfest coming up on the excitement-filled school calendar. Our students have been rehearsing brilliantly and preparations are well underway to make The Grunch a great success. Thank you to the staff and students involved for your commitment to this sharing of your energy and gifts with the Lindisfarne community. Keep an eye out in upcoming newsletters and in SeeSaw posts for information about the P and F Funfest Fundraising event.
It's been a great first semester at the helm of the Junior School and I look forward to a terrific second half of 2022 with you all. I'd like to thank our Sunshine Avenue staff for their commitment to the Junior School students' learning, development and wellbeing across this Semester.
Have a wonderful, restful break!

Jeremy Godden
Head of Junior School
Green Team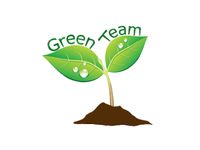 Stephanie Alexander Kitchen Garden
Middle School
Stage 3 Accelerated Reader Report
As Semester 1 drew to a close this week, it was appropriate to celebrate the success of our Stage 3 students and their achievements in reading.
At the Middle School Assembly on Tuesday we had the chance to celebrate our newest Accelerated Reader Millionaires. These are students who have read a combined total of over 1 million words so far this year.
Year 5 - Bailey Beaumont and Akira Palma
Year 6 - Byron Bown and Peyton Cecil
This term we also celebrated a group of students who are now Double Millionaires having read over 2 million words to date in 2022! This is an incredible achievement to have reached this milestone inside a Semester.
Congratulations to: Isabelle Daniel, Ashton Schneider and Claire Godden
Our Millionaires and Double Millionaires enjoyed their Millionaires Morning Tea on Wednesday in the library. They enjoyed an all-you-can-eat feast sharing in conversations about their favourite books with Mr Marquardt, Mrs Cox and the Stage 3 Year Co-ordinators.
They look forward to sharing their best book recommendations with everyone early next term.
Congratulations to our Millionaires - we look forward to celebrating the next batch of reading superstars next term!
Scott Lewis
Teacher in Charge of Accelerated Reader
From The Head Of Middle School
Middle School Awards
Middle School had the opportunity to celebrate many outstanding student achievements, during our assembly this week.
The Global Academic Challenge offered a valuable opportunity to recognise what students can achieve to apply their knowledge and skills beyond the curriculum. This is the first year that this challenge has taken place, and the students who participated achieved pleasing results.
A Distinction represents the top 25% of achievement, a High Distinction represents the top top 10% of achievement, High Distinction with Honors represents the topTop 2% of achievement.
Congratulations to the following students:
Year 8 Distinction for Mathematics:
Nicolas Leotta
Will Saunders
Lil Proart
Year 6 Awards:
Koa Stotz - Mathematics Distinction
Stella O'Hare - Reading High Distinction
Archie Wilson - Reading Distinction
Audrey Schapowal - Reading Distinction, Mathematics Distinction
Campbell Patterson - Reading Distinction,
Zhyan Usovs-Norman - Mathematics Distinction, Reading Distinction, Science Distinction
Maya Stokes - Mathematics Distinction,
Harlem Selvey - Mathematics Distinction, Reading Distinction
Chase Medford - Mathematics Distinction
Sana Rice - Mathematics Distinction, Science Distinction, Reading High Distinction
April Henry - Science High Distinction, Reading High Distinction with Honors
Aidan O'Brien - Reading Distinction, Mathematics Distinction
Charlie Buchan - Science Distinction, Reading Distinction, Mathematics Distinction
Claire Kung - Mathematics Distinction, Reading Distinction
Lillia Abbey - Science High Distinction with Honors, Reading Distinction, Mathematics Distinction
Eva Taylor - Reading High Distinction, A Medallion for the Top Result in Science - Year 6

Mrs Cox
Head of Middle School
Senior School
From The Heads Of Middle and Senior Schools
From The Heads Of Subschool
As we reach the end of yet another busy semester, we are all undoubtedly ready for the holidays. This time is a wonderful opportunity to slow down, relax and recover from the term.
It has been uplifting to complete Semester 1, with greater engagement between students, parents and our school community. Additionally, we would like to congratulate our Lindisfarne community on the exceptional resilience and fortitude shown in the face of some ongoing challenges in our 'living with COVID-19' phase.
Our students have worked incredibly hard to recover academic ground after illness marred them at various times during the semester. Likewise, the Lindisfarne teaching staff have embodied an extraordinary level of adaptability and professionalism to ensure our students continue to receive quality learning experiences in spite of these disruptions.
We hope all families take the time to restore from the hustle and bustle of the school term.
Reporting
On Wednesday, academic reports were published and made available to all parents in Years 5-10, via Parent Lounge. Please take some time to sit with your child and review their achievements.
We encourage all students to reflect on two more tasks:

What academic achievement are you most proud of in the past semester? And, most importantly, why did this make you proud?
What academic challenges did you face in this past semester? And, most importantly, how do you think you have changed as a result of facing them?
Please talk with your child about setting some academic goals as goal setting is proven to be effective in achieving stronger results. We hope you take the opportunity to have some worthy conversations with your child about his/her plans and processes to reach academic targets
As the great American philosopher and educational reformer John Dewey once said, "We do not learn from experience, we learn from reflecting on experience."
Uniform
Last week we wrote to all families to inform you of the School's decision to return to pre-COVID-19 uniform standards. The Lindisfarne uniform plays a key role in our identity as it embodies one of the School's cultural drivers - standards - which is the establishment of high expectations. The correct wearing of the school uniform reflects students' standards of self-discipline and respect for the School and community. We are very grateful for the very positive feedback and for the continued partnership with our Lindisfarne families in ensuring all students meet the expectations of our school uniform policy.
Staffing Update
We are pleased to welcome Ms Sarah Oakley who has joined us as a school counsellor. Sarah has extensive experience as a Case Manager, Project Officer and Team Leader for the Department of Human Services and the Department of Education and Training. Her recent experience as a Mental Health Practitioner for Albert Park College will be an asset to our Student Wellbeing team.
Mr Glenn Hill will be joining our IT team at Lindisfarne as a Systems Administrator, commencing 29 August 2022. He was the IT System Administrator for the International School of Stuttgart in Germany.
We would like to congratulate Mr Justin Leary, who has been appointed as Lindisfarne Fleet Supervisor, with responsibility for overseeing the day-to-day activities and maintenance of our fleet, including buses and other vehicles.
Athletics Carnivals
Thursday and Friday saw two days of exceptional weather, House spirit and competition at our Senior and Primary Athletics carnivals, held at the Walter Peate Oval in Kingscliff. Carnivals such as these are an integral part of building positive school culture and we would like to thank the students and staff for their enthusiasm and sense of spirit.
Finally, we would like to take this opportunity to wish all students and their families a well-deserved rest. We look forward to seeing all our students back next term refreshed, looking smart and ready for the semester ahead.
Cathy Cox Kate Cornell
Head of Middle School Head of Senior School
Online HSC Lectures - Free
ATAR Notes is running free online lectures in July. Students can register for as many subjects as they like via the ATAR Notes Lectures website. Follow this link to register: https://atarnoteslectures.com/...
Southern Cross University Information Night
Southern Cross University are hosting an information night for parents and students who wish to study at their university next year. The Gold Coast campus' night is Thursday July 28th at 5:30pm. The evening will include canapés and refreshments and will cover important topics like:
● How to apply
● UAC
● The ATAR
● Scholarships
● Costs of Uni
● Accommodation
● Support Services & More!
Register here: scu.edu.au/study-at-scu/high-school-students/parent-information-evening/
Riviera Australia Apprenticeships
If your son or daughter is interested in an apprenticeship in the Marine Industry, then you may find the following Information Evening of relevance. Riviera Australia will be hosting their Annual Apprentice Program Information Evening on TUESDAY 12th JULY 2022. (Yes, it does fall in the middle of our holidays)
This invitation is extended to any current Year 11 & 12 Students (plus Parent) who would be interested in becoming a School Based Apprentice / Full Time Apprentice for 2023. They will be having guest speakers of past apprentices, current apprentices, and current school-based apprentices and also be conducting a twilight factory tour.
The night is scheduled to start at 5:30pm Sharp
Current trades on Offer:
Cert III in Polymer Processing (Composite)
Cert III in Electrotechnology (Pre-requisite Cert II in Electrotechnology)
Cert III in Timber & Composites Machining
Cert III in Marine Craft Construction
Cert III in Furniture Finishing (French Polishing)
Cert III in Cabinetmaking
Cert III in Engineering – Diesel Fitting
Cert III in Engineering – Fabrication – Welding
Cert III in Engineering – Fabrication - Surface Finishing
Cert III in Upholstery
To RSVP please click on the link - https://www.rivieraaustralia.c...
Try a Trade Day at Tweed Valley Hospital Construction Site
20 lucky Year 10 and 11 boys attended the 'Try a Trade' day hosted by Lendlease at Kingscliff Hospital. This popular excursion introduced students to a range of trades and careers within the construction industry. Students spent half the day onsite at Tweed Valley Hospital and the other half at Kingscliff TAFE Campus learning and experiencing careers such as Electrician, Plumber, Scaffolding, Carpentry, Concreting, Civil Construction, Horticulture and many more. Our students were a credit to our school as they showed interest, applied themselves to tasks, asked questions and were good role models all day. It was a lovely day to see them so engaged and understanding the possibilities of different careers in trades and engineering.
Natalie Marriott
Acting Director of Careers and VET
School Psychology / Counsellor
Business, Entrepreneurship and Enterprise
English
Junior B Debating
Our three Junior B teams debated last week at PBC State High. Whilst our LAG1 and LAG3 team were defeated in their short preparation debate, our LAG2 team (pictured below with their coach Ms Alyssa Malone) was victorious. This now completes the Gold Coast Debating Competition for our Junior B teams. However, their coaches indicated that their teams had demonstrated considerable improvement in their debating skills throughout the season.
Junior A Debating
Mrs Treacy's LAG 1 team was unfortunately defeated in their Round 16 debate after winning all of their first four debates. However, they are commended for making it through to this round of the final series. Our LAG 2 Junior A team won two of the four debates.
Intermediate B Debating
Mr Bradford's Intermediate debating Team, pictured below, won their Round of 16 debate and will proceed to the quarter final of the Gold Coast Debating Competition on 20 July. This will be another short preparation debate. We wish them success in their next debate.
Open B Debating
The Open B team (pictured below) had wins in three of their four preliminary debates and is now waiting to see if they will make it to the quarter final round. Whilst they lost their last short preparation debate, the adjudicator commended them on their debating skills and indicated that the other team had been awarded the debate because of the way our team had defined the topic.
Suellen Walker
English Coordinator
Creative Writing Competition
Be INSPIRED!

Have Hope!
Be the CREATIVEHOUSE!

Which House at Lindisfarne can compose the best pieces of imaginative writing? Enter the competition and see!
This competition is open to any student from Stage 3 to Stage 6. Use the image and/or the words above to inspire a piece of original imaginative writing. The inspiration can come from the entire image or one aspect of the image. You simply need to submit your typed submission, of no more than 600 words, to Mrs Walker by Monday 25 July. Clearly indicate your name, your House and what year group you are in.

Suellen Walker
English Coordinator

The English Faculty is launching its Book Review Competition. This competition is open to any student from Stage 3 to Stage 6. Vouchers will be presented to the best reviews in each stage. There are four simple steps that entrants have to follow:
1. READ Select a book, fiction or nonfiction, and read it.
2. COMPOSE Compose a one minute book review.
3. FILM Film yourself chatting about your selected book. This recording should be filmed in landscape.
4. SUBMIT You simply need to submit your recording to Mrs Walker by Monday 1 August.
Suellen Walker
English Coordinator
Debating and Public Speaking
HSIE
Stage 5 History: Courage to Care
'Amongst the horrors of World War II, Irena Sendler was an unsung hero. While many people lived in fear of the Nazis, Irena defied them, even though it risked her life. She kept records of children she helped smuggle away from the Nazis, and when she feared her work might be discovered, she buried her lists in jars, hoping to someday recover them and reunite children with their parents…'
Irena's story was just one of many courageous stories students listened to during the Courage to Care presentations at Lindisfarne this week.
The Courage to Care Zoom presentation to Stage 5 History students aimed to inform and educate students about the dangers of prejudice, racism and discrimination. The program celebrates the lives of men and women who chose to stand up and confront discrimination and injustice – ordinary people who were extraordinary in their bravery and impact.
The program featured inspiring first-person testimonies from Holocaust survivors.
The survivors shared messages about the dangers of prejudice, racism, discrimination and bullying, and emplored students to challenge and speak out against unacceptable behaviour.
Students were amazed at the first-person stories at each of their sessions. Survivors in their 80s and 90s to maintain a positive outlook and with such gratitude for those who helped them survive in occupied territories such as Hungary and after their arrivals in Australia; the Australian people.
Students also heard about Irena Sendler- a great hero of WWII. She led a secret operation to rescue children by smuggling them out of the Warsaw Ghetto - saving them from an almost certain death. Approximately 2,500 Jewish children were saved by Irena.
Next they heard about William Cooper, an indigenous activist who was instrumental in standing up against the cruel persecution of Jewish people through protest and petition. We also learnt about Nicholas Winton who both stood up for Jewish rights and assisted in the rescue of 669 children during the Holocaust.
This was such a special and unique experience for our students, and following this program, students should be empowered to take positive action — in their school and in our communities.
Mrs Tarley Jones
HSIE Teacher
LOTE
Year 10 Japanese: ImmerseMe
Imagine improving your fluency, in speaking, reading, listening and even writing/typing, through an interactive and realistic platform! Year 10 Japanese students have been doing just that by using ImmerseMe. It is a great way for students to attempt conversation with native speakers where the stakes are not high. That is, there are no negative consequences, such as awkward or failed communication.
Students can attempt and reattempt conversations, with the help of script and audio prompts. Once they have communicated successfully, the conversation progresses. The native speakers have been pre-recorded and the speech recognition technology detects correct pronunciation and intonation, vocabulary and grammar. Topics of conversation range from basic through to advanced. Students could be learning to count or even discussing human rights, values and ethics.
In a short amount of time the students have found their fluency and confidence increasing, and they have had fun while doing so!
ゴデン先生
Mrs.Godden
Tanabata - The Star Festival
Tanabata is approaching and Year 7 Japanese students and Calligraphy & Culture Crush Club members have been preparing! This Japanese festival is celebrated on the 7th day of the 7th month and has its origins in a Chinese myth. Two 'star-crossed' lovers are said to meet, for only one night a year, from across opposite sides of the Milky Way. Orihime (the weaver star Vega) and Hikoboshi (the cowherd star Altair) were said to be so in love that they were distracted from their important daily tasks. They were therefore banished to opposite sides of the Milky Way (amanogawa), only permitted to meet on the 7th of the 7th each year. The story can be viewed here: July 7th Is Tanabata In Japan!
In celebration of Orihime and Hikoboshi's annual reunification Japanese people gather to sing, dance, eat and make wishes by writing on colourful strips of paper and tying these tanzaku to bamboo branches or other fixtures. Popular wishes include marriage, health, happiness, passing exams, improvement in skills playing an instrument or sport, and of course world peace! Writing down wishes,Tanabata festival part 2 #95

Our students in Year 7 Japanese and the Calligraphy & Culture Crush Club members have made their own tanzaku wishes and placed them on our tankaku tree. They were very keen to learn how to express their wishes in Japanese and to contribute to this reflective process.

Look to the stars on July 7th, think of Orihime and Hikoboshi and make your own wish!


ゴデン先生

Mrs.Godden
Round Square Language Lab - Japanese Sessions
Join Japanese Language Lab for ages 14-18
Round Square are pleased to invite participants to register for the final Japanese Language Lab session, which will be brought to us by students from Linden Hall High School and Junior & Senior High School of Kogakuin University in Japan
Over a Zoom Call, our hosts will lead conversations, which will be conducted in Japanese, for students aged 14-18, who are keen to practise and develop their language skills.
On Tuesday July 19th the final topic will be music. The session will take place at 5:30pm Sydney time. The Zoom link will be made available to registered participants who will then be able to join the Language Lab session from home, or wherever they may be located at the time. This provides great flexibility for students who are keen to participate.
Each participating school may register up to 6 students, aged 14-18, plus one adult by Thursday July 14th.
Lindisfarne students may indicate their expression of interest by completing the Google Form below ⭕️🔲🇯🇵🗣3rd Session: "Music"🎵

Mrs.Godden
ゴデン先生
Performing Arts
HSC Dance Showcase Evening
On Wednesday, 20 July we will be featuring our HSC Dance students in an evening showcase performance at 6.30pm in the Chapel. The concert will feature performances and original compositions from Year 11 and 12 Dance students. All of the Year 12 works included in the performance will be presented in two weeks for external NESA markers when they undertake the performance aspect of the HSC course.
This concert is a highlight in the Performing Arts calendar and gives our students an opportunity to showcase their works to their family and friends.
Amber Phillips
Year 8 Coordinator/Dance Teacher
Year 11 Drama Play Shakespeare Bachelor
Year 11 Drama students have spent much of the term rehearsing for their Term 3 performance of the Australian comedy "Shakespeare Bachelor" by Kristen Doherty. Yes, the Bard himself has joined Osher on The Bachelor in his quest to find the greatest female character he has written and, of course, in search of love. Join us as a bevy of Shakespeare's most famous females (Lady Macbeth, Titania, Ophelia, Juliet, Katherine, Tamora, Beatrice, Viola, Cleopatra and Cordelia) vie for his affections. There will be cookoffs, card tricks, rose ceremonies and, perhaps, even a bear!
We'd love to extend a warm invitation to join the Bard on his search for love at the Citadel, Murwillumbah on Wednesday 27th and Thursday 28th July, at 6:30 pm. Please use the Try Booking code https://www.trybooking.com/CAREW to ensure your seat.
Loretta Visser
Drama Teacher
A Night of Jazz featuring Monica Trapaga Friday 22 July
We are happy to announce that on Friday, 22 July we will be hosting A Night of Jazz featuring our visiting artist Monica Trapaga. This will be the culmination of a two-day Jazz workshop with Monica and renowned Sydney Jazz musician Andrew Robertson.
A Night of Jazz will be a supper club-style event and feature our Senior Choir, Senior Stage Band and Middle School Stage Band, followed by a performance from Monica and the Moochers seven-piece band.
Tickets for the show including canapes are only $30, available from the trybooking link below. Tickets will be limited to an audience of just 119, in tables of 7.
Many may know Monica Trapaga from her numerous television credits going back to regular performances on the Midday Show, Roy and HG's Club Buggery, Steve Vizard, Good Morning Australia, Better Homes and Gardens, Behind the Wheel, while maintaining a favourite spot in every preschooler's life writing, producing and touring her original music and videos. She was involved in Children's Television for over twenty years as a regular host on ABC's PlaySchool, and then recorded three hundred and fifty episodes of Playhouse Disney for Channel 7 and the Asian Disney Channel.
Her true love however is Jazz. From her first stint with her brother Ignatius Jones in "Pardon Me Boys"in 1985 to her own very successful band Monica and the Moochers. She has performed and recorded with her own Cuban Bands, Big Bands, and various Jazz Quartets. Her first national tour was with Australian Jazz royalty James Morrison, Don Burrows and Bob Bernard which launched her career in the Jazz world where she is in her element.
Monica continues to tour and record and also hosts her own Radio Show every Friday night on ABC Jazz - "The Dinner Set".
Todd Hardy
Director of Performing Arts
Throughout the start of 2022, all Year 5 students have been meeting on a Wednesday for Music. This involves the entire cohort singing together and then students break into a variety of instrumental groups including wind bands, Classical Guitar ensemble, Strings and Percussion group.
To round out the semester, students in Year 5 presented a performance in there Music ensembles on Wdnesday, performing for each other on stage in Ngahriyagh. The concert featured a wide range of repertoire from Beethoven to bespoke compositions prepared by our Staff Mr Norton (Wind Band) and Mr Grant (Guitar Ensemble).
Congratulations to al of the students involved, many who performed on stage for the first time. We are looking forward to all of these ensembles performing in the Stage 3 Showcase in Term 4.
Todd Hardy
Director of Performing Arts
Germinate Records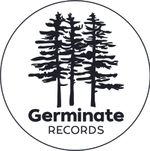 PDHPE
Just like that ... the winter holidays are upon us again! It has been terrific to speak to so many students this week about their plans for the holidays and to hear how many have very active times in the near future. Skiing, Rugby carnivals, Netball carnivals, Surf trips and Kokoda hikes are all on the agenda for our students.
There are also plenty of students who are looking to take a well-earned break and will be enjoying some down time.
For those of you travelling around the state and even the country to compete, we wish you all the very best in your chosen pursuits. Have fun and enjoy the opportunity to play sports with your friends.
For those of you enjoying the break with some more relaxed activities, remember the benefits of physical activity each day are numerous. A healthier state of mind, serotonin and endorphin release, lower blood pressure and an improved mood are just some of the benefits of getting those 10000 steps in around your Netflix schedule everyday!
Some of our students have been studying risk taking behaviours this semester. We hope this has given them an understanding of the types of situations they might find themselves in where they will have to call on these new skills they have learnt. As we know, there are situations where it is good to take a risk and give yourself the opportunity to succeed; ask out a new partner or discover a new talent. There are then of course the potential consequences of any risk we take. What we would hope over these holidays, and in fact any time in life, is that our students are able to weigh up the risks they are taking and make their own decision on whether taking the risk and potentially facing a consequence is worth the potential of the success on the other side.
The PDHPE department is looking forward to hearing about the holidays, excited to welcome everyone back in three weeks and to what is planned for Semester 2; including activities such as our Rock and Roll unit for Year 10!
Stay safe, enjoy your holidays and remember to find some time each day to be active.

The PDHPE Department
Photography and Digital Media
Science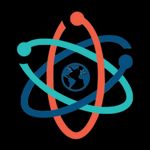 Year 7
Year 7 science students have been having fun exploring separating mixtures this term through a variety of methods from distillation to filtration to flotation. See a snap shot of pictures below.

Work is underway for the Crystal Growing Competition - entries to be in by the end of July so there is still time to come on board if you are interested.


Big Science Competition
Congratulations to students who participated in The Big Science competition. This week in assembly we celebrated students who stretched themselves by entering The Big Science Competition. Sapphira Acedillo, Dylan Allsop-Lane, Alicia Brown, Cooper Broxup, Daniel Challis, Olivia Dunphy, Keon Higham, Zeik Kohnston, James Letters, Thomas Miklos, Zoe Nixon-Hind, Chloe Rosser, Walt Samuels, Miles Scheiwe, Kailash Sivabalan, Sienna Williamson.
Special mention to students who received credits: Dylan Allsop-Lane, Cooper Broxup, Olivia Dunphy, Thomas Miklos and Miles Scheiwe. A number of students received a distinction which is the highest award you can achieve in this competition:
Alicia Brown, Keon Higham, James Letters, Zoe Nixon-Hind, Kailash Sivabalan. Well done all involved.
If you would like to be involved in some science competitions - the next one is Junior Science Olympiads. Registration for this is now open. Please email your science teacher or me if you want to know more.
Guest Speaker - Year 9
This week, we were grateful to have Jane Lofthouse from Tweed Council who has a degree in Coastal Management visit Lindisfarne and chat to some of our Year 9 students. She spoke to the students about the coastal system along Cudgen Creek and Kingscliff Beach. She also explored significant erosion events that have occurred in the past, in particular the 2011 event. Students learnt about the expense and management involved in managing this area in terms of vegetation monitoring, dune stability, storms, wind speed and sand movement. She discussed the risks involved to the caravan park at Kingscliff and the design of the permanent sea wall. The application of LIDAR technology was addressed. She also spoke about how best to eradicate weeds such as Bitou bush.
Feedback from Year 9 students
Oliver Nelson "I really enjoyed the presentation. It was very interesting, and I improved my local knowledge. I found out about what happened in the area and how the council helped the environment".
Ruby Silburn " The slideshow presentation was really good! It helped me get a better idea and understanding of the Kingscliff coastal management unit and what has happened to kingscliff beach over the past couple years."
Sarina Amoedo "On Tuesday we were privileged to have a guest speaker from the council come in and talk to us about the coastal erosion happening in our local area. It was an inspiring talk and I thoroughly enjoyed taking part in this incursion. Some of the facts she provided us with were unbelievable and the pictures were very interesting to look at. I am grateful for this opportunity."
Year 11 Earth and Environmental Science
Year 11 students have been studying plate tectonics and the dominant topographic and geological features that we commonly find at each different type of plate boundary. They were given the task of modelling a plate boundary of their choosing in a format of their preference. In addition to the model, they were required to write a scientific report on their plate boundary including an analysis of their model. It was pleasing to see a wide range of mediums used to present the models which ranged from Minecraft interactives of subduction zones to physical models involving water and the formation of new rift valleys! Next term students will delve into the human impacts on Earth's resources and look at ways to rehabilitate damaged ecosystems.
Feedback from Year 11 students:
The modelling process was a great way to visually represent a tangible plate concept. This task was a great way to deepen our understanding and perception of what is happening under the Earth's surface. - Keeley Hughes
It was an enjoyable process creating a three-dimensional model of a convergent plate boundary. The freedom that came with the modelling task was favourable as it allowed for everyone's models to be unique. Not only was the modelling process enjoyable it also helped deepen my understanding and improve my knowledge of the topic. - Tate Marquardt
The Australian Power Institute's Post
FACT: Did you know that the number one reason someone becomes a power engineer is because they know another person working in the sector?
So, the API is asking you to HELP US reach out to any female high school students (Years 10-12) and their teachers to share what a career in electricity can potentially look like.
Please share this with friends, family and colleagues – anyone who may have a young woman in their life that would want to learn more about a career in an integral industry such as power/energy.
Plus, it's National Careers Week and we should all work together to make sure our future workforce is as inclusive as possible.
The API's Let's talk about... A Career in Power is a forum for women, run by women, about women working to supply our communities with sustainable electricity. This 1.5 hour session is separated into three parts:
Part 1: Hear from 5 inspiring women on their jobs and why they are passionate about working in the electricity industry.
Part 2: AMA (Ask me anything) Get answers to your questions on why you should be choosing a career in the Australian power sector.
Part 3: Let's get serious - discussing the tough topics on working in an exciting but challenging business.
This Forum is part of the API's new Powerful Women Leadership Program, which is working to develop a community of 200+ professional, graduate and undergraduate women in the Australian electricity sector over the period 2022-2024 and is supported by the API's member organisations and the Department of the Prime Minister and Cabinet Women's Leadership Development Program.
Register here: https://bit.ly/3G32YO0
Our members are:

Australian Energy Market Operator (AEMO), Ausgrid, Endeavour Energy (NSW), Ergon Energy and Energex (Part of Energy Queensland), Powerlink Queensland, TasNetworks, Transgrid
Western Power, Aurecon, ElectraNet Pty Ltd, SA Power Networks, Tyree Transformers, Wilson Transformer Company, K-BIK Power Pty Ltd, United Energy, Redback Technologies, Synergy (Electricity Generation and Retail Corporation), Horizon Power and CS Energy.
Sophie Farmer
Teacher of Science

Technology and Applied Studies
Round Square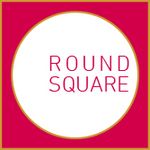 International
Olivia Sweetnam & Olivia Grosser
International Prefects
Lindisfarne Recording Studio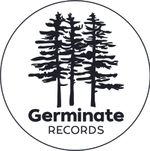 Co-curricular and Extra-curricular
Sport
The arrival of the mid-year break sees the first Semester of the Lindisfarne Lions rugby program come to a close. We have enjoyed a very successful start to our program with highlights including the Ballymore Cup tour and more recently the success of our Open Girls 7s team. We are really looking forward to building on these successes next term.
Firstly, we have another Lindisfarne player achieve representative honours. Congratulations go to Ruby Power, who is a member of our Open Girls 7s team and has been selected in the U15 South Queensland XV Squad to compete at Toowoomba from the 1st to 3rd July.
We also have a very busy competition schedule planned for Term 3, with all of our squads in action multiple times. You can see the Rugby 2022 Competition Schedule here. We have a few overnight trips in the works for some of these fixtures and more information will be coming out early in Term 3. However, it is very important our full XV-aside squads for 1st XV, U15, U13 and Open Girls 7s are available on Tuesday 19th July at 0700 for training. This is in preparation for our games vs:
Bishop Druitt (U15/U13) on the 20th July,
St Mary's (1st XV) on the 21st July, and
Far North Coast U17 Girls 7s (Open Girls 7s) on the 22nd July.
We will also want our full XV-aside squads available on the following Tuesday 26th July at 0700 in preparation for our 1st XV, U15 and U13 games vs Downlands College in Toowoomba. As a reminder, this game will be on Saturday 30th July and it appears we will be travelling up and back on the day. If you have any conflicts with these training and competition dates, please let your respective coach know as soon as possible.
After these fixtures, as mentioned in previous correspondence, we will be moving into the Queensland Schools 7s tournaments
We hope you all have a safe and happy break. Please make sure you do some strength and conditioning work in the break - the Lions have only just got started!

Scott Lewis
Manager - Lions Rugby
Club Netball
Saturday Netball Competition
| | | |
| --- | --- | --- |
| Time | Team | Court |
| 9.30am | Purple Lions | 20 |
| 11am | Pink Lions | 18 |
| 11am | Crimson Lions | 13 |
| 11am | Lavender Lions | 1 |
| 11am | Orange Lions | 3 |
| 11am | Bronze Lions | 9 |
| 11am | White Lions | 8 |
| 12.30pm | Lime Lions | 3 |
| 12.30pm | Yellow Lions | 2 |
| 12.30pm | Blue Lions | 1 |
| 12.30pm | Silver Lions | TBC 11 |
| 12.30pm | Black Lions | TBC 11 |
| 12.30pm | Gold Lions | 10 |
| 2pm | Green Lions | 7 |
| 2pm | Red Lions | 7 |
| 2pm | DenomiNETTERS | 2 |
| BYE | Navy Lions | BYE |
| BYE | Aqua Lions | BYE |
And Round 10 is the last weekend of the holiday
| | | |
| --- | --- | --- |
| Time | Team | Court |
| 9.30am | Purple Lions | 18 |
| 9.30am | White Lions | 8 |
| 9.30am | Navy Lions | 9 |
| 11am | Pink Lions | 20 |
| 11am | Orange Lions | 1 |
| 11am | Lavender Lions | 2 |
| 11am | Crimson Lions | 14 |
| 12.30pm | Lime Lions | 4 |
| 12.30pm | Bronze Lions | 2 |
| 12.30pm | Aqua Lions | 2 |
| 12.30pm | Green Lions | 6 |
| 12.30pm | Yellow Lions | 12 |
| 12.30pm | Silver Lions | 11 |
| 2pm | Red Lions | 6 |
| 2pm | Blue Lions | 1 |
| 2pm | DenomiNETTERS | 2 |
| BYE | Gold Lions | BYE |
| BYE | Black Lions | BYE |
WE ARE ON DUTY throughout the day of 16 July - Round 10 (the last weekend of the holidays)
Please see the roster and the jobs below:
Time

Team

Game time

Duty

9.00am - 9.30am

Purple Lions

9.30am

Post Pads on grass courts

White Lions

9.30am

Bins

Navy Lions

9.30am

Post Pads on hard courts

10.00am -

11.00am

Pink Lions

11am

Set up First Aid Tent – grassed area near toilets

Orange Lions

11am

Assist in Canteen (x 3 volunteers)

Lavender Lions

11am

Check cleanliness of toilets (alert TNA Executive re: cleaning)

Restock Toilet supplies if required

Crimson Lions

11am

Monitor grounds for rubbish (garbage bags and gloves available from canteen)

11.00am -

11.30am

Purple Lions

9.30am

Monitor grounds for rubbish (garbage bags and gloves available from canteen)

White Lions

9.30am

Assist in Canteen (x 3 volunteers)

Navy Lions

9.30am

Check cleanliness of toilets (alert TNA Executive re: cleaning)

Restock Toilet supplies if required

11.30am - 12.30pm

Lime Lions

12.30pm

Assist in Canteen (x 3 volunteers)

Bronze Lions

12.30pm

Check cleanliness of toilets (alert TNA Executive re: cleaning)

Restock Toilet supplies if required

Aqua Lions

12.30pm

Monitor grounds for rubbish (garbage bags and gloves available from canteen)

12.30pm - 1.30pm

Red Lions

2pm

Assist in Canteen (x 3 volunteers)

Blue Lions

2pm

Check cleanliness of toilets (alert TNA Executive re: cleaning)

Restock Toilet supplies if required
DenomiNETTERS

2pm

Monitor grounds for rubbish (garbage bags and gloves available from canteen)

1.30pm - 2.30pm

Green Lions

12.30pm

Assist in Canteen (x 3 volunteers)

1.30pm - 2.30pm

Yellow Lions

12.30pm

Check cleanliness of toilets (alert TNA Executive re: cleaning)

Restock Toilet supplies if required

Monitor grounds for rubbish (garbage bags and gloves available from canteen)

2.30pm - 3.30pm

Silver Lions

12.30pm

Assist in Canteen (x 3 volunteers)

Check cleanliness of toilets (alert TNA Executive re: cleaning)

Restock Toilet supplies if required

Monitor grounds for rubbish (garbage bags and gloves available from canteen)

Pack Away

Red Lions

2pm

Bring in Rubbish Bins

Bring in Post Pads

Pack Away

Blue Lions

2pm

Bring in Rubbish Bins

Bring in Post Pads

Pack Away

DenomiNETTERS

2pm

Bring in Rubbish Bins

Bring in Post Pads
DUTY CLUBS are to provide at least 6 volunteers for each time slot
All volunteers MUST sign on via Duty Roster sheet at clubhouse
Canteen Volunteers need to be over 16yrs and covered shoes are to be worn
The cancelled wet weather matches have now been scheduled for 2 Sundays - July 31 and August 7. Please plan around these catch-up games.

Parent Support Group Meeting
The Parent Support Group Meeting held on Monday 20 June in the Chapel was awesomely attended. There was a positive and collaborative vibe and so many ideas were shared. The Lindisfarne Lions Netball Club is certainly moving forward and upward!
The Committee for the 2022/2023 Season are:
President - Narelle Hodges
Vice President - Aleisha Weston
Secretary - Lauren Taylor
Registrar - Lauren Taylor
Treasurer - Belinda Curtis
Teacher in Charge - Gay Maynard
Fundraising Convenors - Jane Daniel and Carly Griffiths
Umpire Convenors - Gay Maynard and Narelle Hodges
General Committee members are: Carmen Sullivan, Samantha McGilligan, Sondi Bootle and Rachelle McCormack.
Also: Our Fundraising Day at the TNA courts is on July 30th. We will be asking for your support in providing goods and your time to have a Sausage Sizzle, Bacon and Egg Rolls, lolly bags and sweet treats. Thanks to Jane Daniel and Carly Griffiths for all of their work leading this event … and thanks to Simon McKinley and all of the volunteers who will help man the BBQ and Stall throughout the day.
We appreciate that the Lindisfarne Netball Club is supported by our parents and our community, but thought we would share this visual with you - so you can help us support the opposition!
Association News
TNA will be hosting a second coaching session with our 11s coaches on Saturday 25th June from 9.15 to 10.30 at the courts presented by Mike Kiker. The session is free.
Tweed are hosting some Netball Clinics in the holidays. Not just beneficial for the players but coaches, you may pick up some tips too!
Netball Queensland also has School Holiday Camps running over the upcoming holidays. Whether you are a player, umpire or coach - there is something for everyone.
When: Wednesday 6th - Thursday 7th July, 2022.
Opportunity:
- Players Camp.
- Beginners Umpire Camp.
Location: Nissan Arena.
Centre of Excellence
The Silver and Gold Lions, The Lion Princes and the Lions Kings will be competing in the NCIS Secondary Championships at Arkinstall Park on Thursday 28 July. The carnival will also serve as a trial for the girls to represent the NCIS at the CIS Championships on August 21 and 22.
The Lion Kings have captain Oliver Jeffrey speak on this video re: the State Championships at the beginning of Term 2. Please click the link HERE.
Please enjoy the photos of the Stage 2 netball teams - The Orange and the Lavender Lions taken at Mullumbimby last week.
If you have any questions or stories you would like to share re: netball, please do not hesitate to email me.
"I'm here if you need!"

Gay Maynard
Teacher in Charge of Netball
Wishing everyone a safe and relaxing holiday. The newsletter is a little light on this week with the Athletics carnivals prioritising most of our time.
Athletics
Thanks to all our students for their contributions over the two very successful Athletics Carnival days at Walter Peate Reserve. It was great to see all the parents and families out enjoying the day's activities and cheering the athletes on.
We had spectacular winter weather for both days, surrounded by music, food, house spirit and of course athletic pursuits.
Thanks to our wonderful student helpers for the Primary Carnival and of course our staff; maintenance, teachers, IT and all others involved over the 2 days both at the carnival and on campus. Thank you!
All results will be released Monday after being checked as thoroughly as possible.
Touch Football
On Wednesday the 22nd of June, our year 7&8 girls and boys combined Touch Football teams competed at the NSWTA regional All Schools qualifying competition. The boys team finished 5th overall while the girls team remained undefeated all day, taking out the number one spot!
The girls will now progress to the state finals in Sydney in early August.
Our Lindisfarne students showed a great amount of respect for their opposition and displayed their excellent skills throughout the day. A special mention to Zane Weston and Eliza Fahy for their coaches awards. A big congratulations to all players and staff involved on the day.
Danni Davis
Coach

Football

Our Bill Turner Boys lost their round 5 match to Xavier Catholic College. They were gallant in defeat, but were outclassed on the day 1-4.
Congratulations to the boys for making it so far into the tournament.
Mountain Biking
The Gold Coast Mountain Biking Schools competition is on Friday 22 July in Nerang
Information -here. Please register your child directly using the link in the attached information and let Mr Clucas know once you have registered.

Tennis
The Tennis Tennis Terranora After School program will be running again in term 3.
Group Lessons for beginners and competition players.
Price: $72 for 9 weeks
Time: Tuesdays 3:30-4:30 pm

Week 2 to Week 10 (26/7/22)-(20/9/22)
Location: Lindisfarne High School Campus
Run By Tennis Terranora Coach Caleb Maxted
Spotlight on Jeff Dunne
Jeff went to Slovenia to compete in the World U18 Breaking Championships. With 51 countries represented and over 100 kids. Jeff made it all the way to Top 16 and was ranked equal 9th with his points.
He also competed with his coach on a 2x2 and got all the way to Top 4.
Super proud of him and his achievements against these insanely talented kids from Europe and Japan / Asia.
Spotlight on James Letters
Over the course of this term, James Letters (7D) and his Gold Coast Force futsal team have taken part in the State Futsal League in Brisbane on Sundays. GC Force came second on the ladder, losing along the way on both occasions in which they played their nemesis, Feenix. In the semi-final, James scored, assisted and tackled well, helping his team achieve a 7-1 victory over Carina. GC Force's opponents in the Grand Final were, inevitably, Feenix. The first half was tense, finishing 3-3, with Force repeatedly going one goal ahead only for Feenix to pull level each time. Force took a 4-3 lead after half-time, and we braced ourselves for the seemingly inevitable equaliser. Then something strange happened: Force took a two-goal lead, thanks to James taking a quick kick-in which set up his teammate to sweep the ball into the goal. The game finished 7-4, with Force taking away the championship trophy.
Damien Clucas
Head of Sports and Activities
Library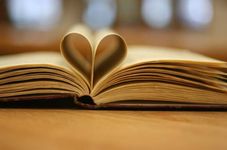 Holiday opening hours @ Mahers Lane Library

Weeks 1 and 2 Open 8 am – 3 pm
Closed Week 3
"None shall sleep" by Ellie Marney
A riveting New York Times bestselling YA thriller that will keep readers on the edge of their seats from start to finish.
It's 1982, and the innovative FBI Behavioural Science section is breaking new ground. Emma Lewis and Travis Bell, two teenagers with valuable skills, are recruited to interview convicted juvenile killers for information on cold cases.
When they're drawn into an active case targeting teenagers, everything starts to unravel. Over Travis's objections, Emma becomes the conduit between the FBI and an incarcerated serial killer, nineteen-year-old Simon Gutmunsson, who is a super-intelligent sociopath. And although Simon seems to be giving them the information they need to save lives, he's also an expert manipulator playing a very long game ...
Can Emma and Travis stop a serial killer on the loose - or will they fall victim themselves?
'A YA Silence of the Lambs that blew me away with its daring premise, gripped me with its twists and turns, and kept me up all night until its stunning conclusion. Marney brings the serial killer thriller to YA with riveting suspense and sizzling style. Don't read this book in the dark!' - CS Pacat
'With its dark, intriguing premise, gripping suspense and riveting pace, None Shall Sleep is an exhilarating read.' - Fleur Ferris
'Tightly written with whip-smart characters, None Shall Sleep pulled me in and didn't let go until the bone-chilling conclusion. A clever and compelling story that rattled me long after I put the book down. Fans of Mindhunter will love this.' - Sarah Epstein
Gail Dessmann
Mahers Lane Librarian
Careers and Vocational Education & Training (VET)
Upcoming Events
Loading events...
View full calendar