2022 Term 3 Week 1
22 July 2022
This Week Overview
Upcoming Events
Loading events...
From the Principal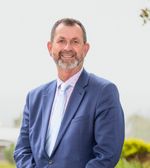 Dear Parents
As I write we continue to battle challenging weather conditions. I was pleased to see predicted improvement in the weather from Sunday and into next week.
We certainly have hit the ground running as we commence Semester two and it has been pleasing to see staff and students quickly settle into school routines and school programs.
A number of events and activities took place this week despite the deterioration in the weather.
Our P&F are busy working to bring FunFest 2022 to our school community. This much-anticipated event will be held on Saturday 20 August with the Mahers Lane campus hosting the event for our school community this year. The P&F FunFest Convenor Steve Cornell is working tirelessly with our Director of Community Engagement, Simon McKinley and Deputy Principal, Charlotte Lush to finalise plans for the FunFest. There will be calls for support as we build through to 20 August so please be ready and prepared to assist.
As so many of you are already aware, there continues to be widespread illness in our school and region as we navigate a particularly cold winter for this part of the world. Covid-19, Influenza and RSV are some of the dominant viruses prevalent in the community at present. As we continue to navigate the 'living with Covid-19' phase of the pandemic we need to remain vigilant and avoid pandemic fatigue.
To that end, Principals in New South Wales Independent Schools attended a meeting via Zoom yesterday with the Chief Medical Officer Dr Kerry Chant, facilitated by AISNSW. Dr Chant shared a number of important messages.
If you have any symptoms at all of Covid-19 it is important to stay at home, not attend work or school and undertake symptomatic RAHT testing. If you test negative but remain concerned that you may have Covid-19 repeat the process over subsequent days and go for PCR test.
Mask wearing particularly inside is encouraged. It has proved to be an effective intervention strategy in limiting the transmission of Covid-19.
The current Omicron variants are particularly transmissible. However, vaccination is proving to be effective in preventing severe illness, hospitalisation and death.
The most effective vaccination strategy is to have the third and fourth doses (if you are eligible). As always consult with your medical practitioner.
Early anti-virals are now available to treat symptoms of Covid-19 hence the need to ensure people with symptoms undertake RAHT tests so that if they are positive can seek access to the anti-viral treatments available.
Thank you for your support as we continue to work through the third year of the global Covid-19 pandemic.
The School has been proactive and has a large number of RAHT kits on hand and available at student reception at both campuses. Alternatively, contact the School if you need additional kits and we can send them to you.
The School may still require RAHT testing to occur before certain events and Heads of Subschool will advise whenever this is required. We will also still distribute additional RAHT kits from time to time.
Whilst we continue to face challenges we are so excited about the term ahead. The Early Learning Centre is progressing rapidly and the School is constructing a roundabout at the intersection of Sunshine Avenue and Dry Dock Road as part of the condition of our successful development application to the Tweed Shire Council.
Please continue to keep our Year 12 students in your thoughts and prayers as the class of 2022 undertake their trial HSC exams and finalise major works.
Please also pray for and remember all those in our community experiencing ill health or grief and loss.
We look forward to a positive term of learning and achievement at Lindisfarne.

Stuart Marquardt
Principal
From the Deputy Principal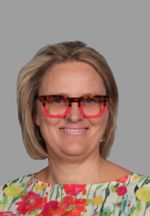 Chaplaincy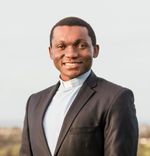 Building Parent - Child Relationships
Dear Students, Staff, Parents and Guardians,
Welcome Back to Semester 2
It's been lovely to welcome everyone back to School and to see our students going about their learning and work with commitment, diligence and joy. Thank you to all those who worked behind the scenes during the holidays to get things ready for this new Term, and to all our teachers, parents and families for your continued support and encouragement. I pray that God may bless all our endeavours this semester and grant us flourishing, health, wealth and peace of mind.
Nelson Mandela International Day on 18 July 2022
Every year on July 18, the day of Mandela's birth, the world pauses to remember his contribution to negotiate an end to apartheid. Mandela's words about education remain apt as we begin a new Term, "Education is the most powerful weapon which you can use to change the world."
Welcome to the Family of God and Lindisfarne Community
A couple of weeks ago I had the privilege and pleasure to baptize George and Charlotte, twins of Danielle Watters, one of our teachers. It was such a day of joy and blessing as we welcomed them into the family of God and to the Lindisfarne Community surrounded by family and friends. If ever you'd like to have your child/ren baptised, please don't hesitate to contact me: constantine.osuchukwu@lindisfarne.nsw.edu.au

Photo: Mr Godden presenting the Bible on behalf of the School to the twins.

Staff Eucharist and Reconciliation Action Plan (RAP) Update
Earlier in the week, the whole staff gathered together in prayer and worship, giving thanks for our Lindisfarne community, and asking for God's blessings on and guidance for our work this Term. Following the Service, we welcomed Narelle Urquhart, a Wiradjuri woman from Leeton in New South Wales, who has historical connections to the Bundjalung Nation. Narelle set the scene for our RAP work by sharing her's and her family's story of Indigenous discrimination and injustice, but also one full of courage, resilience, hope and forgiveness. Hearing and listening to Narelle's story strengthened our resolve not to let what she suffered ever happen again, and to educate our students to work for a more reconciled and just Australia.



Vinnies Community Sleepout in aid of the Homeless
Team Lindisfarne Grammar School are braving the cold and sleeping out at Sunshine Avenue on Friday, 19 August, to shine a spotlight on homelessness and raise much needed funds for the work of Fred's Place in supporting the needy in our Tweed Shire..
Please help us reach our team's fundraising goal of $4,000 to help those in our community who need it the most. Please click on this link to donate.
For Our Prayers or Positive Thoughts
Let's pray for the health and wellbeing of all our students, staff and families, particularly for those who are enduring ill health, losses or grief.
Let's pray for our Year 12s as they begin their trials and prepare for their final exams: that God may grant them health, serenity, retentive memory and courage.
Let's continue to pray for peace in our troubled world and in our own hearts.
Thank you for all you do for our community and for who you are amongst us.


Rev Constantine Osuchukwu
Chaplain
Parents and Friends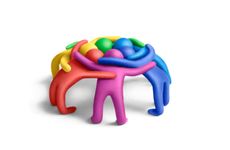 ParentEd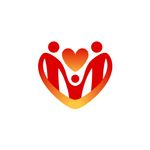 Wellbeing Team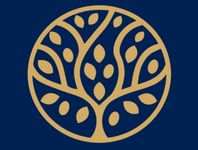 Student Voice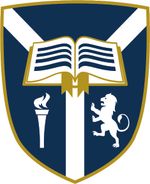 FunFest
Thank you to our Event Partners, please support our FunFest sponsors.
Thank you to Jo Croft Mortgage Choice for her on-going support of Lindisfarne events, in particular FunFest.
FunFest is the major fundraiser for the Lindisfarne P&F. It is a fun-filled day of rides, food stalls, activities, raffles, live music, coffee and bar, mega-auction and much much more.
So save the date, purchase ride tickets below and make sure you are ready for FUN!!!
Purchase your ride tickets and win an Xbox
Preparations continue for FunFest 2022 with ticket sales available online through Trybooking now.
Ride tickets cost $40, and offer unlimited rides on the day. All ride tickets purchased online go into the draw to win an Xbox Series S valued at $499. This will be drawn on the day.
Rides include the Bucking Bull, Obstacle Course, Laser Skirmish, Jumping Castle, Dodge 'Ems, Frog Hopper, Giant Swings, Giant Slide, Dominator, and Super Sizzler.
Due to popular demand, we will once again be holding a cake baking competition as part of FunFest, with prizes for best cake and runner-up.

Keep an eye out on the various School socials over the next few weeks for more information. Please support your school community by booking your tickets online and coming along on the day.
Steve Cornell
Lindisfarne P&F
Whole School News
Gold Coast Kokoda Challenge
96 KM Reflection - Brodie McDowell Year 11
It all began last Saturday!! We stood at the start line nervous but also excited. We just wanted to get started. We started in Mudgeeraba and almost immediately started climbing…and that was pretty much the rest of the event, hike, climb, descend and repeat..over and over and over!! You laugh, sing, chat, snack on food and just keep walking. Night comes early as it's winter, the temperature drops and then you just keep walking. For 14 long dark hours, the only thing you can see is the circle formed by your head torch. You get sore tired, and cranky ( i won't mention names) but the company of your friends and knowing what you are going to achieve keeps you going.
Along the way you are supported by your family in the form of support crews, they provide blankets, warmth, hot food ( think chilli, burgers, stew, hot chocolate) patch up blisters and then boot you out after 20 minutes so you don't get too cold.
Somehow morning arrives, you witness the most stunning sunrise and you suddenly realise you are actually going to finish this long and crazy event. You dig deep, you support and encourage each other and pick up those who need it and somehow 28 hrs and 12 seconds later you cross the finish line. When they say it's one of the toughest events in Australia both physically and mentally they really do mean it.
So what did I learn……..
96 km is a long way
With determination, you can achieve anything far greater than you ever imagined
With support and encouragement, you can always make someone's journey a bit easier
That music makes everything better
And finally that you can fall asleep while walking
I was privileged to share this journey with some amazing friends and great guys. I also got to walk with my mum (Mrs McDowell) and Mrs Bedford (real mum and mum No 2) who made it all possible. Sharing it with both of you made it twice as special. You were both so calm and supportive throughout and we wouldn't have gotten through without your help.
Finally, I can't encourage all of you enough to step outside your comfort zone and have a go at the Kokoda next year. You will be challenged and it will be tough but I can guarantee you you won't regret it.
48 KM Reflection - Fergus Hogan Year 10
On the weekend I took part in the Gold Coast Kokoda 48km Challenge and believe me, no one should underestimate the word challenge. I would like to acknowledge and thank all the teachers and parents who gave up their time to lead us through the course. Not only during the event but all the weekends you have given up on the training sessions. Hats off to all those who competed in the 96km. I have participated in the 48km twice now and when I get to the finish line the last thing I can imagine is walking that whole distance again- well-done guys. I would also like to thank the parents and friends who supported us all on the walk. The support crews do a wonderful job feeding us and making sure we have everything we need to complete the challenge.
Kokoda is much more than just a race, it is about teamwork, mateship, tolerance, endurance, commitment and strength. Well done to all those who competed and thank you to all those who supported us. If you have ever thought about participating in this event I would highly recommend it. It's brutal but it's worth it!
Junior School
From The Head of Junior School
It has been a wonderful week for the Performing Arts at the Junior School. It was a fantastic sight, seeing our Stage 2 students diving back into rehearsals after a three-week break for this term's Junior School Musical, The Grunch. With performances seemingly just around the corner, there will be plenty of excitement building for the students, staff and parents. Students were also presented with their cast t-shirts this week. The shirts are to be worn each Tuesday for rehearsals and any additional rehearsals as they are announced. Further information about cast performance dates will be provided in the coming days.
It has been noted that some students are bringing and wearing smartwatches and other wearable tech to school. These watches, with mobile communication capabilities, ostensibly fall under our mobile phone policy and, as such, should not be used at school. Any wearable technology should be placed in school mode during the school day. If you need to contact your child throughout the day, please ensure this is done via the Junior School office.
As our afternoon activities are updated and new opportunities are provided to our students, it is of great importance that parents check and update their child(ren)'s End of Day processes via Parent Lounge. We had a situation this week whereby a number of students were still registered for "School Activity" which caused some confusion for staff and students. I ask that families review and update those processes as a matter of priority.

Jeremy Godden
Head of Junior School
Year 3 Bush Tucker Research
Stephanie Alexander Kitchen Garden Program
Did you know that Australia is home to thousands of native edible plant species? Yet most of the food we grow in our backyards today originally came from overseas.
At Lindisfarne, our Bush Tucker gardens are vastly becoming one of the most predominant and intriguing areas in our school garden. This culturally significant feature connects students to Australia's rich and vibrant history, exposing them to unique flavours and traditional methods of cooking.
During today's SAKG lesson, Miss Maria tasked us with researching and presenting facts for various types of bush tucker (listed below), some of which are grown in our garden at school.
Lilly Pilly ~ Midyim Berries ~ Warrigal Greens ~ River Mint ~ Pigface ~ Cinnamon Myrtle ~ Davidson Plum
In collaborative groups, students researched the growth of these plants, edible parts, medicinal purposes and recipes they can be used in before presenting their facts to the class.
We are looking forward to sampling more bush tucker in our gardening lessons!
Mrs. Maria Roberson & Year 3 Teachers
Green Team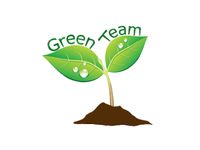 Stephanie Alexander Kitchen Garden
Middle School
On Thursday 23 June our Year 5 and 6 students were lucky enough to be entertained and inspired by a visiting theatre group called Brainstorm Productions.
Brainstorm productions is an educational group bringing about positive social change
through theatre; empowering students with practical strategies to enhance their mental health, resilience and wellbeing. The performance was followed by a Q&A designed to support our school's existing wellbeing, cyber safety and pastoral care programs. It was a fabulous opportunity for our Stage 3 students to explore topics that help them to develop and analyse practical skills such as self-awareness, self-management and help-seeking; particularly in regards to social media.
Brainstorm Productions unpacked and presented stories of hope and
resilience, inspiring our students to draw on their strengths and values to face life's
challenges. The students were thoroughly engaged, actively involved and it was a fantastic learning experience for all.
Amber Jarvis
Year 5 Coordinator
From The Head of Middle School
Welcome
We welcome warmly to Lindisfarne Anglican Grammar School, our new students, their families and staff. Hopefully you found time for rest during the holiday break and are ready for the term ahead.
Having a number of new enrollments this term, I think it is important to talk about friendships and building friendships. FRIENDSHIP "The ability to obtain, maintain and retain friendships is, according to all the childhood psychologists in the whole wide world, the greatest predictor of wellbeing. Having a rich repertoire of friends is a true indicator of whether your child is travelling ok." Dr Michael Carr Gregg.
It is not always easy for children and teenagers to know how to manage friendships. Learning how to make new friends and keep them involves a number of skills every young person needs to understand and develop. For some, these skills will come very naturally, allowing them to easily move between different friendship groups, sharing their experiences and opening up to new people. For others, this can be much harder to navigate. Belonging to a group that is like-minded with similar interests is highly beneficial to a child's wellbeing. Please encourage your child to participate in the co-curricular and extra-curricular activities offered at school as these experiences offer connection and build relationships. If you have any concerns regarding your child establishing positive relationships please contact their Homeroom Teacher to discuss.
Year 6 Canberra Trip
On Tuesday evening, Year 6 parents attended the Canberra Trip information evening in the Chapel. Thank you to those parents who were able to attend. It was beneficial to be able to inform parents of the travel arrangements, itinerary and outline the key educational activities of the trip, as well as the requirements for medication and travel.
If you were unable to attend, please ensure you contact your child's Homeroom teacher for the essential paperwork that needs to be completed prior to travel.
Uniform
It has been wonderful to see the students return to school in Term 3, wearing their formal school uniform. Wearing our uniform should instil pride in our students because of who we are associated with and how those who have gone before us have carried themselves. It should provide us with a sense of belonging. Thank you for your continued support in meeting the standards and expectations of Lindisfarne Anglican Grammar School.
Building Parent-Child Relationships Online Seminar
On Thursday evening Dr Carlos Raimundo, founder of Active Learning International and the creator of Play of Life, presented an online seminar for staff and parents. This session offered some valuable insights into the way we relate to our children. I commend you to join one of the following onlines sessions over the next 3 Thursday evenings - 28 July, 4 August and 11 August from 7:30pm, where he will explore, The Way We Respond, What's Happening in the Child's Brain and The Search of Happiness respectively. To register, please use the following link: https://www.relationship.capital/family/

Cathy Cox
Head of Middle School
Senior School
From The Head Of Senior School
Uniform
It was a pleasure to return to school on Monday to see the Senior School students looking so well-presented in their formal uniforms with blazers. I would like to thank our Lindisfarne families for supporting the School's return to these essential cultural standards. Whilst some of our students still have a little bit of work to do in ensuring their uniforms are worn correctly, the vast majority are doing so daily. A reminder that the School Uniform Shop is open on Mondays, Tuesdays and Thursdays for those needing to make some additional purchases.
HSC Dance Showcase
On Wednesday night an audience of parents, grandparents and staff were treated to a beautiful evening of dance at the annual HSC Dance Showcase. Students in Years 10-12 performed pieces in front of supportive onlookers in preparation for their upcoming Trial Examinations. Many thanks to Mrs Amber Phillips for her hard work in preparing the girls for their impending assessments.
Parenting Seminars
This week Lindisfarne Anglican Grammar School hosted the first of a series of webinars about building parent-child relationships, an initiative driven by our own Reverend Constantine. It was so pleasing to see a number of parents and staff online. One of the many strengths of Lindisfarne is the partnership we have with our families in developing fine young men and women. Thursday night's seminar helped both parents and staff find a common and productive dialogue to use with our young people, helping to build improved relationships, well-being and learning outcomes. I encourage parents to enrol in next week's seminar for some more practical advice: https://www.relationship.capital/family/
Goodji Festival
I am excited to offer a wonderful opportunity to our current Year 10 students to attend the Goodji Festival on Friday 5th August at St John's Anglican College, Forest Lake. The festival promises to be "a festival of disruptive inspiration led by young serving the common good." It has speakers, stalls, music, food, and workshops. The themes encompass climate action, reconciliation, advocacy, refugee action and even a Tik Tok workshop! Parents are asked to register their child's interest via Parent Lounge.
Kate Cornell
Head of Senior Schools
From The Careers Desk.......
University Applications
UAC has already opened for 2023 study and is allowing you to put in your applications for NSW universities. As I mentioned during camp,week, you can put in your preferences now and change them as often as you need. The fee for a UAC account is roughly $70 until Sept 30, and it will increase to $200.
QTAC opens on 2 August 2022 for applications for 2023. Last year it was roughly $50 to set up an account, and they are saying the fee is likely to be the same this year. QTAC only allow you to change your preferences 3 times, so be aware that the first 3 times that you click the 'save' button are free, but each time after this, you will be charged a change of preference fee of $46.


University Open Days
There are many open days coming up for the universities. These days are a great source of motivation and inspiration, not to mention they are a great way to get the university vibe and ask questions about the courses and facilities. Dont forget to find out the person who can help you with scholarship applications, and they often give good advice, tips and tricks.

For uni's close to us, the dates are:
Bond Uni 30 July
QUT 31 July
UQ 7 August
Griffith 14 August
SCU 6 August (Lismore) and 7 August (Gold Coast)
The dates for the other universities are in the attachment link. Please register that you are going.


SCU Information Night
In conjunction with UAC and QTAC, Southern Cross University are hosting a series of Parent Information Nights at their 3 main campuses:
> SCU Lismore: Monday 25th July, 5:30pm - 7pm
> SCU Coffs Harbour: Tuesday 26th July, 5:30pm - 7pm
> SCU Gold Coast: Thursday 28th July, 5:30pm - 7pm
If you are a parent or caregiver of a child interested in University, they would love you to join them. Future students are also welcome to attend on the night. Register here
Looking forward to a great Term 3

Dr Marriott
Acting Director of Careers and VET
Careers and Vocational Education & Training (VET)
School Psychology / Counsellor
Business, Entrepreneurship and Enterprise
English
LINDISFARNE PUBLIC SPEAKING COMPETITION
Step Up and Speak Out!
This competition is open to any student from Stage 3 to Stage 6. There are four simple steps that entrants have to follow:
1. Nominate
Register your nomination by Friday 29 July. Email: swalker@lindisfarne.nsw.edu.au . Please include your full name and year level.
2. Compose
Compose an original speech that hasn't been used in this competition before. It may be informative, opinionative, persuasive or humorous. The choice is yours. However, it must be suitable for the school environment. Stage 3 will need a three minute speech and Stage 4 to 6 will require a five minute speech.
3. Heats
You must be ready to present your speech on Wednesday 17 August.
4. Grand Final
The grand final of the Lindisfarne Public Speaking Competition will be held in the Chapel at Mahers Lane on Tuesday, 6 September commencing at 6.30 pm.
Creative Writing Competition
The previously advertised Creative Writing Competition for Stage 3 to 6 students closes on Monday 25 July. All typed entries must include the student's name and year level. Entries should be emailed to: swalker@lindisfarne.nsw.edu.au
Book Review Competition
The Book Review Competition closes on Monday 6 August. There is still plenty of time for students in Stage 3 to 6 to finish reading a novel and record their one minute review. All reviews must be emailed to: swalker@lindisfarne.nsw.edu.au
Suellen Walker
English Coordinator
Gold Coast Debating Quarter Finals
It was fantastic that both our Intermediate and Open Debating Teams made it through to the Quarter Finals of the Gold Coast Debating Competition. Both teams were allotted the affirmative side of their short preparation debates.
The Intermediate Team, (pictured below) is congratulated on their success in arguing that we should all be vegan. Most of these students are debating for the first time and their success is a testament to their enthusiasm and effective team work. They will now move forward to the semi-final round of the Gold Coast Debating Competition.


Jess Wilson, Scout Bee Jones, Olivia Danesi and Xan Quirk

The Open Team (pictured below) had to argue that Performance Enhancing Drugs should be allowed in sports. The debate against A.B. Paterson was very closely contested but in the end the adjudicator awarded the victory to our opposition based on the quality of their rebuttal. However, he commended our students on their definition, model, arguments and their manner.


Amity Chaffey, Bailey Keay, Trishul Sivabalan, Zia Mowbray
Suellen Walker
English Coordinator
During Week 6 of Term 3 we will be celebrating literature during Book Week. The theme this year is Dreaming With Eyes Open. There will be several initiatives running around the school during Book Week including a Dress Up Day. On Tuesday the 23rd of August you will have the opportunity to dress up as your favourite book character!

The Middle School assembly will still be held, but it will be a special assembly to celebrate Book Week. This assembly will be compulsory for middle school students. We will also be extending an invitation to any senior school students who get involved by dressing up. There will be prizes available for students in all years 5-12, so start planning your costume!
If you do not dress up in costume, you MUST be in school uniform. This is not a mufti day, it is a day to celebrate reading. You also need to register your costume via google form by the end of week 5. You can do so at the following link https://forms.gle/j46BZ4hnpVwGdHbw9.
Can't wait to see what amazing costumes you decide on!
Ms Brewer
Teacher of English
Welcome Back from the English Faculty
We have well and truly hit the ground running in the English Faculty this term. We welcome back Mrs Kylie Rossington from maternity leave and Mrs Katy Otto who has recently joined our team. Mrs Georgia Artmann joined our team mid Term 2 and is looking forward to continuing working with her classes.
There are lots of exciting opportunities available to students this term that will complement their study of English. The details of current School based competitions and external programs are available to view via Student Café, in daily notices, in this newletter and across the Google Classroom platform.
Our students have started their study of the Term 3 units of work including:
Year 7: The Art of Rhetoric
Year 8: Close Study of Fiction
Year 9: On the Stage
Year 10: Shakespeare: Revenge Tragedy
Year 11 English Standard: Close Study of Literature
Year 11 English Advanced: Critical Study of Literature
Year 11 English Extension 1: Texts, Value and Culture
Our Year 12 students move towards their Trial and HSC Examinations with lots of revision, timed writing tasks and re-reading of their prescribed texts.
Ms Brewer's Year 10 students were lucky enough to visit the Macbeth crime scene in the library on Monday as an interactive introduction to the text and genre of revenge tragedy. The photos from the class show students engaging in a collaborative investigation of the crime scene to create a list of persons of interest and develop a hypothesis for 'whodunit'.


If you need to get in touch with any of the team, please don't hesitate to do so:
Mrs Kylie Wharton:kwharton@lindisfarne.nsw.edu.au

Mrs Kylie Rossington: krossington@lindisfarne.nsw.edu.au
Mrs Suellen Walker: swalker@lindisfarne.nsw.edu.au
Mrs Julia Treacy: julia.treacy@lindisfarne.nsw.edu.au
Ms Emily Brewer: emily.brewer@lindisfarne.nsw.edu.au
Mr John Cadman:jcadman@lindisfarne.nsw.edu.au
Mr Kane Bradford: kane.bradford@lindisfarne.nsw.edu.au
Mrs Georgia Artmann: georgia.artmann@lindisfarne.nsw.edu.au
Mrs Cathy Myers: cmyers@lindisfarne.nsw.edu.au
Mrs Kate Cornell: kate.cornell@lindisfarne.nsw.edu.au
Mrs Katy Otto:catherine.otto@lindisfarne.nsw.edu.au
Mr Jasper Schoenmaker: jasper.schoenmaker@lindisfarne.nsw.edu.au
Kylie Wharton
Acting Director of English
Debating and Public Speaking
LOTE
Japanese C&CC Club + NAIDOC Week
Get Up!Stand Up!Show Up!
The messages of NAIDOC Week 2022 were beautifully represented in Japanese calligraphy by the students during Japanese Calligraphy & Culture Crush Club lessons this week. The students used traditional fude brush and sumi ink to create pieces such as 立ち上がる which can mean "to get up', 'to stand up' and 'to take action', 庇う which means 'to stand up for', 'to protect' and 'to defend', and also 味方 which represents 'friend/ally/supporter'. Further creative elements were incorporated by the students with some dot painting elements to their work which depicted symbols of reconciliation.
ゴデン先生
Mrs Godden
Children's minds are 'like sponges' when it comes to soaking up new information - especially language! Year 5 have certainly shown this in their first Japanese lessons this week. Eager to learn, the students are already responding to simple classroom instructions, politely bowing and greeting their sensei (teacher) at the start and end of the lesson, participating in the roll-marking process in Japanese and more! There is also a Japan Fun Fact Quiz and some songs for learning greetings and introductions to look forward to in the coming lessons. Well done Year 5! よくできました!

ゴデン先生
Mrs.Godden
Ancient China Depth Study
In the final weeks of Term 2, Year 7 HSIE undertook a depth study into Ancient China. In a new addition to our program, students undertook a 'Choose your own adventure" Project based learning task. In groups, students chose a topic and a series of individual activities from an Activity Grid. Teachers provided resources, guidance and inspiration however students were encouraged to use their creativity in how they would present their work. Many students opted to show their work to the class in the final lessons of term. Groups were able to show diverse skills from artistry, digital media, design and of course, in depth knowledge and understanding of the key features of Ancient Societies.
Highlights from 7E and 7C include one group making a 'BTN' (behind the news) style video, another creating an excellent 3D map of China focussing on the Terracotta Warriors, several models of key Temples or palaces on Minecraft, and gifts to peers based on Chinese New Year tradition. Some students even made traditional Chinese meals and wrote about the importance of specific foods to various Dynasties across history.
Students developed maturity in taking control of their own learning and sharing this with their peers. The collaborative and independent learning was a valuable and memorable experience for teachers and students alike. Some of the work has been displayed in classrooms and in the Library for other students and staff to admire.
Georgina Doyle
Teacher of HSIE
Performing Arts
What's Happening In Performing Arts
Ensemble rehearsals return this week
Our ensembles have resumed rehearsals this week and will be preparing for a wide range of performance opportunities between now and the end of the year. All of our ensembles will have featured performances at the upcoming Funfest on Saturday 20 August
Middle and Senior Orchestras have combined forces and are now rehearsing on Tuesday mornings from 7.30am. The new Combined Orchestra is preparing a range of repertoire for upcoming performances at Funfest and other end of year ceremonies.
The Friday Jam
Students who are interested in improvising and jamming are encouraged to attend the Friday Jam - 7.30am in the Chapel. Mr Hardy and Mr Grant will be laying down some funky grooves and providing guidance on many aspects of improvising including the use of modes, arpeggios, transcriptions and other associated techniques.
If you wanna get hip to the funky funky beat, be sure to head to the Chapel on Friday mornings.


Todd Hardy
Director of Performing Arts
Germinate Records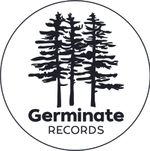 PDHPE
Lindisfarne Students In Birmingham
The 2022 Commonwealth Games, officially known as the XXII Commonwealth Games and commonly known as Birmingham 2022, will be held for members of the Commonwealth in Birmingham, UK from 28 July to 8 August 2022. The Opening Ceremony is set to take place at Alexander Stadium with all 72 countries within the Commonwealth.
Enjoy the "Friendly Games" and cheer on our local and Lindisfarne competitors!
Madison Fitzpatrick - Hockey
Lily Dick - Rugby Sevens
Brandon Copeland - Triathlon
Flynn Southam - Swimming


| | |
| --- | --- |
| Host city | Birmingham, England |
| Motto | Games for Everyone |
| Nations participating | 72 Commonwealth nations (expected) |
| Athletes participating | 5,054 |
| Events | 280 in 20 sports |
| Opening ceremony | 28 July |
| Closing ceremony | 8 August |
| Anthem | Champion, UB40 featuring Dapz on the Map and Gilly G |
| Main venue | |
| Website | |
The PDHPE Faculty
Photography and Digital Media
Science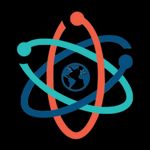 Technology and Applied Studies
Round Square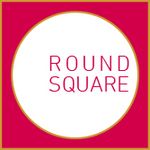 Round Square Language Lab - Japanese Sessions
Lindisfarne Student Participation in the Music Language Lab
The final Japanese Language Lab session was held on July 18th. The theme was Music and once again participants from Lindisfarne Anglican Grammar School joined other students from around the world to talk and connect through a topic of mutual interest. The session included a group welcome before joining 'breakout rooms' based on student ability. Students participated in a brief icebreaker and self-introduction followed by games and quizzes that brought a fun and inclusive atmosphere to the session. Once again, it was a great way for students to connect with each other and to try out their language skills in a supportive environment. Check out the song recommendations provided by the Japanese students in the photos!
The language lab sessions have inspired us to take on more of these opportunities as they become available and to be further involved in presenting language lab sessions in the future.
Finally, well done to the students who participated, and I would also like to encourage any other students who may be interested in participating to join us next time!
Mrs Godden
ゴデン先生
Round Square Postcard Series

Join 3rd August RS Zoom Postcard from MLC School in Australia
MLC School invites up to 6 students aged 16 to 18 for a RS Zoom Postcard on 3rd August with the theme "Break the Bias" ...to explore the theme of this year's International Women's Day "Breaking the Bias" in order to raise awareness on each of our own unconscious
and conscious biases.
In the spirit of democracy and leadership, we are committed to playing our part in working towards a world free of bias, stereotypes and discrimination by taking the initiative to ask
questions and challenge each other to take responsibility. We hope to collaborate with the Round Square community to accomplish this and break the bias together.
The 60 minute call will take place at 12pm AEST (GMT +10) on 3rd August. Please email Mr Lush no later than 28 July if you would like to take part.
Join 10th August RS Zoom Postcard from Junior & Senior High School of Kogakuin University in Japan
Junior & Senior High School of Kogakuin University invites up to 6 Year 11 students for a RS Zoom Postcard on 10th August with the theme "Aggression and Peace".
What induces aggressive behavior in humans? Is violence ever justified? Should we really turn the other cheek? Buddha once said: even if you cut the trunk of the tree, the tree would nevertheless grow again. Except if you manage to cut its roots. The world currently stores more than 13,000 nuclear weapons. Join us for an in-depth discussion on aggression and peace: to reflect upon what humanity has gone through in the past, and to affirm the future
that we want.
The 90 minute call will take place at 8am Tokyo (GMT+9) which will make it 9am for us. Please email Mr Lush no later than 29 July if you would like to take part.


Join 24th August RS Zoom Postcard from St Philip's College in Australia
St Philip's College invites up to 6 students from Year 10 for a RS Zoom Postcard on Wednesday August 24th with the theme "Adventure in the Centre". St Philip's College invites you to join our Zoom Postcard with the theme 'ADVENTURE in the Centre', a discussion on how Adventure is encompassed in your school culture.
The 60-minute call will take place at 5pm ACST local time in Alice Springs, which is 5:30pm our time. Please email mlush@lindisfarne.nsw.edu.au Mr Lush no later than 15 August if you would like to take part
Mike Lush
Round Square Coordinator
International
This term, we are excited to be able to once again welcome international student visitors to Lindisfarne. In week 3, we will welcome Ana Clara, who will be completing her HSC with us. Ana Clara joins us from Brazil, where she attends an International School. I am sure our school community will make her very welcome.
We are also excited to host a number of Study Tour groups in Term 3. Three groups of students from Japan, ranging in age from 12 - 18 will visit us for one day each and get a very small taste of Lindisfarne. Over the coming weeks, a call for International Buddies will go out as we look for students to share some friendship and fellowship with our Japanese friends.
Homestay Families Required
From March 4 to 24, 2023, Lindisfarne will again host students from the Aoyama Gakuin University (AGU) in Tokyo. The students are aged 19 to 24 years and are studying a range of university subjects.
The goal of the AGU student visit is to provide cross-cultural experiences for both the Lindisfarne and AGU students. Homestay families are required to provide a room, meals, transport to and from the school, Sunday visits to church and plenty of fun and conversations. Homestay families are reimbursed $300 p/w to cover the cost of food and transport.
If you would like to express interest in being a homestay family, please email drsuzannehudson@gmail.com or phone 0432 147 776 for further information. We hope you can support this wonderful program.

Jeremy Godden
International Coordinator
Olivia Grosser & Olivia Sweetnam
International Prefects
Sustainability
We Still Need Your Oral Care Waste To Win
Lindisfarne is participating in the Colgate community garden challenge. Through this competition, we can win a community garden kit valued at $4,780 for our school. This garden kit includes:
Two garden beds made from recycled plastic
A bench with planter boxes made from recycled plastic
A bug hotel
$100 Bunnings Warehouse gift voucher
$100 Australian Seeds Voucher
Plantastic A to Z of Australian Plants Book
All we need to do to win this is recycle as much oral care waste as we can. Accepted items include plastic toothbrushes, empty toothpaste tubes, floss containers, and electric toothbrush waste. All brands are accepted. Your oral care waste can be dropped off at our recycling hubs which are located near student admin at Mahers Lane and in the assembly area at the Junior School. The more we send off for recycling the more chance we have of winning!
Another way to help us to win is to vote for our school in the competition. This can be done here.
Patrick Brabant
School Assistant - Sustainability
Lindisfarne Recording Studio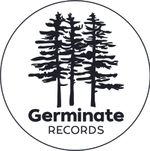 Co-curricular and Extra-curricular
Sport
Athletics
Thanks to all our community members for pulling together to make the carnival such a success. The music, participation, athletics feats and general feel of our carnivals speaks volumes for our school culture - both days were very pleasant indeed.
Congratulations for Stephen house in bolting away for a commanding victory in the cumulative point score. Full details - HERE
Lindisfarne Secondary
Field Events - HERE
Track Events -HERE
Age Champions - HERE
Records - HERE
Lindisfarne Primary
Field Events - HERE
Track Events -HERE
Age Champions - HERE
Records - HERE
NCIS Advancers - HERE
Invitational 100m Champions
Callie Errikson - Secondary Girls
Owen Reardon - Secondary Boys
Ella Agolley
Riley Johnson
For the ever so important bragging rights that come with the March Past honours, the judges had a very hard time in adjudicating this quality spectacle:
1st Barnabas
2nd Andrew
3rd Cuthbert
4th Stephen
Our school team will gear up for NCIS later in August and will hopefully see lots of our athletes bound for NSWCIS in Sydney later in the term.
AFL
On Tuesday the 19th of July our senior boys and girls AFL squads made their way to Springfield to participate in the AFLQ's round robin event. In conditions ideal for footy our Lindisfarne students did the school proud with their relentless endeavour and effort. Our boys team put up a fantastic fight in their group, finishing 3rd overall. Where they may have been outshone in the skill department at times, they made up for in spades with their fierceness at the contest.

The girls team managed to finish their group on top at the completion of their fixtured rounds. This meant they progressed directly to the Semi final event. In what was a seesawing battle throughout the match, the girls were able to hold off their fast finishing opponents for a thrilling 1 point win, decided in the final minute of play.. With little rest, the girls played the Grand Final event against Varsity College. Again they fought valiantly before eventually going down to their opponents by a 4 margin.
Our Senior girls will now prepare themselves for the South East Queensland Quarter Finals at Yeronga on the 3rd of August where they will approach it with plenty of confidence on the back of their Regional performances.
Spotlight on River Robinson and Finley Watson
Finley Watson and River Robinson competed at the Ocean and Earth High School State Titles Under 16's at Sandon Point in Bulli (Southern NSW). The waves were really good, and both boys forged into and won their quarter finals. They came 2nd in the semi-finals and eventually 4th in the final (so close to getting a 3rd). Congratulations to the boys.


Spotlight on Jeff Dunne
Jeff Dunne went to Slovenia late last term to compete in the World U18 Breaking Championships. With 51 countries represented and over 100 kids Jeff made it all the way to Top 16 and being ranked equal 9th with his points.
He also competed with his coach on a 2x2 and got all the way to Top 4.
Congratulations Jeff, such a huge achievement against these incredibly talented kids from Europe and Japan / Asia.
Spotlight on Keira Millar
On Sunday, 17 July Keira Millar (Lindisfarne Student Year 7 and Collective Martial Arts Junior Coach), participated at the Brazilian Jiu-Jitsu Australian Open in Byron Bay.
Keira took double gold in both divisions: Gi and No Gi. She had 4 hard matches and showed incredible skills winning all matches by submission.
This is an important event for our region and I thought you would like to know that a Lindisfarne student is performing at a high level in this world known sport.
Daniel Levy
Coach and Founder Collective Martial Arts
Rhythmic Gymnastics
We continue to offer the opportunity for your daughter to join a Rhythmic Gymnastics program at Lindisfarne for this year.
The Club is on Monday's at 4.15pm to 5.15pm and Thursday's after-school from 4.15pm to 5.15pm, this started on Monday 14th February 2022 and continues all
year, in the Ngahriyah. The class will cater for beginners to competitive levels. Lindisfarne students can attend one or both sessions per week at NO COST.
The coach is Stacey Bech, who is a National Level Silver Advanced Coach with an impressive history. If you have any questions please contact Stacey directly
on 0418640200 or via email: stacey.bech@gmail.com
Please complete the Registration form - here and bring it with you on the first day.
Damien Clucas
Head of Sports and Activities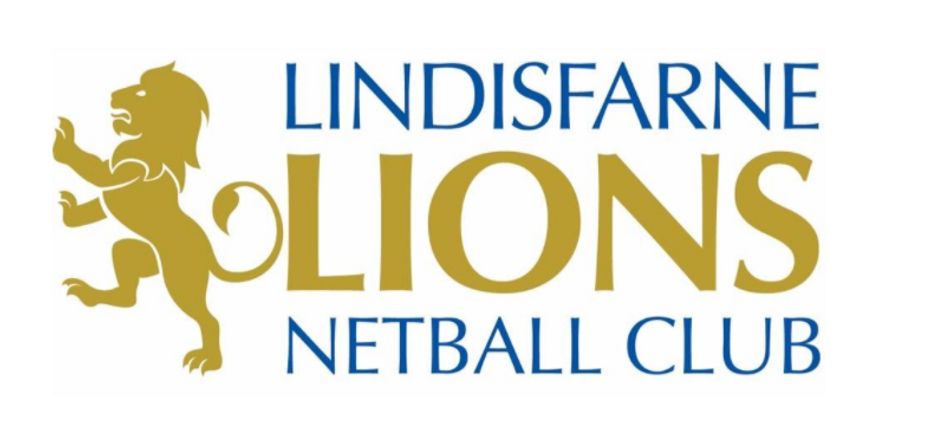 Club Netball
Saturday Netball Competition
Round 11 - July 23
| | | | |
| --- | --- | --- | --- |
| Time | Team | Division | Court |
| 9.30am | DenomiNETTERS | Open Division 2 | 9 |
| 11am | Pink Lions | 7/ 8 years | 17 |
| 11am | Purple Lions | 7/ 8 years | 20 |
| 11am | Crimson Lions | 9 years | 16 |
| 11am | Lavender Lions | 10 years | 3 |
| 11am | Orange Lions | 10 years | 1 |
| 11am | White Lions | Intermediate B | 7 |
| 12.30pm | Aqua Lions | Junior B | 2 |
| 12.30pm | Yellow Lions | Junior B | 2 |
| 12.30pm | Red Lions | Junior A | 6 |
| 12.30pm | Green Lions | Junior A | 7 |
| 12.30pm | Silver Lions | Intermediate A | 11 |
| 12.30pm | Gold Lions | Open Division 1 | 9 |
| 2pm | Lime Lions | 11 years | 5 |
| 2pm | Bronze Lions | Junior B | 12 |
| 2pm | Blue Lions | Intermediate C | 2 |
| 2pm | Navy/ Black Lions | Intermediate A | 11 |
| 2pm | DenomiNETTERS | Open Division 2 | 13 |
| 3.30pm | Gold Lions | Open Division 1 | 8 |
Good Luck everyone!
*Please note the extra matches for the Open Teams
Don't forget Next Weekend is …
Our Fundraising Day at the TNA courts is on July 30th. We will be asking for your support in providing goods and your time to have a Sausage Sizzle, Bacon and Egg Rolls, lolly bags and sweet treats. Thanks to Jane Daniel and Carly Griffiths for all of their work leading this event … and thanks to Simon McKinley and all of the volunteers who will help man the BBQ and Stall throughout the day. We still need more volunteers... sign up via
https://volunteersignup.org/FP...

Students from the Junior School are asked to bring a plate of sweet treats on a disposable plate. This can be anything from tea cup biscuits/ pop cakes/ cup cakes/ muffins/ slices/ biscuits. We will price them on the day according to size - small = $1, medium = $3 and large = $5. We'd love these to be home made versus supermarket purchased. Please bring them along before your child's game
Students from the Middle and Senior School are asked to contribute $10 to purchase lollies! Thank you to all families who contributed $10 already. These lolly bags will be created by our Year 7 and 8 NCofE girls on Thursday 28th July - parents of these girls, please have your girls RSVP in Team App and catch the bus home with Emily and Matilda Daniel. Pick up at 5.30pm please. If you missed contributing your $10, it's not too late to do so. Please deposit here and this money will be a direct donation to our fundraising day:
CJ Daniel
BSB: 951 200
Account Number: 012291751
Volunteer roster:
Thank you to Simon McKinley for creating a volunteer roster for the fundraising day. If you haven't done so already, please sign up for a slot. Dads are particularly encouraged to help with BBQ duties. The link for the volunteer roster can be found here: volunteersignup.org/FPH3Q. To sign up, please follow the instructions on the page. It only takes a few seconds to do.
Thank you for volunteering!
Any questions, please don't hesitate to contact Jane or Carly directly:
Jane Daniel phone: 0401277710 and
Carly Griffith phone: 0414 562 543
… And we also have the first of our Wet Weather Rounds - Round 4 on Sunday 31 July.
Centre of Excellence
The Silver and Gold Lions, The Lion Princes and the Lions Kings will be competing in the NCIS Secondary Championships at Arkinstall Park on Thursday 28 July. The carnival will also serve as a trial for the girls to represent the NCIS at the CIS Championships on August 21 and 22. We wish all players the best of games!
Strength and Conditioning with Rory continues for the senior teams on Mondays this term.
Speed and Agility training will also recommence on Tuesday mornings and Friday mornings is shooting practice.
If you have any questions or stories you would like to share re: netball, please do not hesitate to email me.
"I'm here if you need!"
Gay Maynard
Teacher in Charge of Netball
Versatility is the hallmark of an exemplary equestrienne and Nelly Brindley (year 6) is no exception. Competing on behalf of the Lindisfarne Interschool Equestrian Team, Nelly and her super pony Belrose Park Small Talk (Rocky) have competed at the recent Interschool Queensland State Championships, recently held across 2 weekends at Caboolture and freezing Toowoomba as well the Scots PGC event at Warwick in May.
These events attract around 200 riders representing over 90 schools and I am proud to report that the combination have achieved fantastic results in Show Jumping, Show Horse, Combined Training AND Dressage! A highlight was being named Primary Champion at States. Congratulations Nelly and Rocky!
Competing at this level is a huge commitment so special mention must go to Nelly's mum Briohny for all the early mornings and late finishes, the miles towing the float, keeping Nelly and Rocky fed and watered and keeping me up to date with results and photos.



Kathryn Leary
Equestrian Co ordinator
Library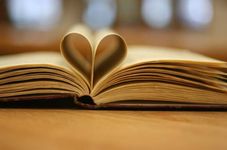 Employment
Lindisfarne is seeking suitably qualified people for the following roles:
Visual Arts Teacher
Secondary Teachers (Multiple positions)
Casual Relief Teachers
Bus Driver
For more information on each role visit the Employment page of the Lindisfarne website.
Salvation Army - Store Manager
The Salvation Army is one of Australia's largest and most-loved charities, helping thousands of Australians every year find hope in the midst of all kinds of personal hardship. The Salvation Army offers the opportunity to use your professional skills and expertise to make a real difference in the lives of people who need help most.

There is a position vacant for a Store Manager in Kingscliff.
Please click here for more information.
Upcoming Events
Loading events...
View full calendar