2022 Term 3 Week 5
19 Aug 2022
This Week Overview
Upcoming Events
Loading events...
From the Principal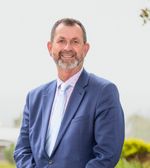 Dear Parents,
I'm writing today with mixed emotions to share the news that Dr Natalie Marriott and Mr Richard Marriott will officially retire at the conclusion of the 2022 academic year. Obviously, I'm excited for Natalie and Richard as they take this step and enter a new season in their life, but like you, I will sorely miss the incredible gifts and talents they have brought to our school over the last 13 years and the depth of their work in our school and community.
Natalie and Richard will remain connected to our school, their daughters Ashleigh (2018) and Brooke (2019) graduating from Lindisfarne Anglican Grammar School in recent years.
Both Natalie and Richard have been involved in a number of important roles over the years at the School. Natalie has been a long term Head of St Cuthbert House and more recently the Acting Director of Careers and VET. Richard is currently our Director of Science.
Please join me in thanking Natalie and Richard for their service to our school as they announce their retirement at the end of the year.
I'm looking forward to joining members of the school community tomorrow Saturday 20 August as we celebrate our first Parents and Friends (P&F) FunFest since 2019. This a reminder that this important friendraising and fundraising event will be held at our Mahers Lane campus, all are welcome. Thank you to P&F FunFest Convenor Steve Cornell, P&F members, Deputy Principal Charlotte Lush, Director of Community Engagement Simon McKinley, and the staff, parents and students who are working tirelessly to make this event a great day out for our community.
It was very exciting to attend the Australian Education Awards in Sydney on Friday evening last week. It was great recognition for our School to be shortlisted and to be Excellence Award recipients for the following categories:
Department Head of the Year - Jodie Duggan (Learning Enrichment)
Rising Star of the Year - Ella Evans (Geography/Economics Teacher)
Best Use of Technology (ConnectEd and related projects)
Best Professional Learning Program (Professional Development Plans and Featured Sessions)
Innovation in Learning Environment Design (Middle School Building)
We were delighted when Lindisfarne Anglican Grammar School was announced as the National Award winner for Innovation in Learning Environment Design for our Middle School Building. This outstanding facility has made a big difference to our school and we were delighted to receive national recognition for this project.
Last night our 2022 HSC Music Showcase was held at the Mahers Lane campus. We were treated to a night of exceptional music, enjoying some of the best student performances you would see anywhere in the world from our Class of 2022 HSC Music students. Congratulations to our exceptional staff for your work with our students and to the students for continuing to 'raise the bar' each year.

Stuart Marquardt
Principal
From the Deputy Principal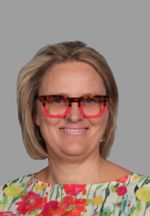 Chaplaincy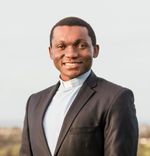 Sleepout in Aid of Those Experiencing Homelessness
I'm very grateful to all the staff and students who have put their hands up to brave the cold and sleep out today, 19 August 2022, to shine a spotlight on homelessness, and to assist Fred's Place in caring for those experiencing homelessness and going through hard times in our community. I'm pleased to announce that we have raised over $5,000.00, well above our fundraising target. Thank you most sincerely for your compassion, care, generosity, and kindness. We are truly a caring and loving community.


Anglican Schools Australia (ASA) Conference
Earlier this week we attended the ASA Annual Conference, Lifted in Spirit, which was held online in Perth. We heard from speakers from overseas and around Australia on the vital work Anglican schools do in shaping the identity and character of nearly 200,000 young Australians. It was particularly pleasing to see some of the work that students are doing in serving the common good and making the world a better place for all, despite the challenges of the pandemic and planetary crisis. Evidently, we are reminded that the vocation of Anglican Schools is "education driven by a vision of humanity shaped by the image of God made visible in Jesus, present in every human being."


St Cuthbert's Day on September 4, 2022, at 9.00am
The Reverend Dway and his parishioners have extended an invitation for us to join them in celebrating the feast day of St Cuthbert's, the patron of the parish, on Sunday, September 4, 2022, at 9.00am. Please come along to the parish on this day and let's give thanks for the life of St Cuthbert's as well as celebrate and deepen the bond of friendship that we share with the parish. All are welcome.

Beginning the Week with Prayer and Reflection on Mondays at 7.30am in the Mahers Lane Chapel
I'm extending an invitation to all in our community to join me and the staff on Mondays from 7.30 am to 7.55 am in the Chapel for a Eucharist to start the week. It's important that we gather as a community for a time of silence, prayer, and reflection, as well as spiritual nourishment and mutual support and encouragement.

For Our Prayers, Positive Thoughts, and Practical Actions
All those attending the Funfest tomorrow
All those participating in the Vinnies Sleepout around NSW
All those in our community who are sick in mind, body or spirit
All those battling cancer and the medical professionals caring for them
The elderly in nursing homes, and those caring for them.
I wish you a fantastic Funfest Day tomorrow celebrating all that is beautiful, wonderful, fun and good in our community. A very huge thanks to the committee who have made it possible for us to celebrate this day. May God bless each and every one of you for who you are and for all you do.

Rev Constantine Osuchukwu
Chaplain
Sleeping Rough - Victor's Story
When Victor was a young man, he arrived in Australia completely alone. He had left everything behind – his family, his friends, and even his qualifications. His nursing degree was not recognised in Australia so Victor did whatever he could to earn a living and build a better life for himself. He worked hard for many years, but one morning in 2002 Victor's life took an unexpected turn. As he was getting ready for work, he suffered a sudden stroke and collapsed on the floor. After the stroke, Victor tried his hardest to keep earning a living, but eventually, his poor health resulted in the loss of his job. Victor didn't have a passport or birth certificate so trying to access employment benefits was like running in circles.

With nowhere else to go, Victor found himself on the street. Despite their determination and resilience, life's twists and turns can leave people in a desperate situation with no one to call upon. That's where Vinnies steps in because we believe that everyone should feel safe, supported, and listened to. When Victor came to the Matthew Talbot Hostel, he found a safe haven. Through Vinnies and the help of his caseworker, Victor secured a place to call home and was able to access employment benefits, life skills courses, and extra medical support. In NSW alone 28,190 people are either sleeping rough or living in unsafe or insecure housing every night.
In support of people like Victor, 30 Lindisfarne students and staff will be sleeping rough to raise money for Vinnies this Friday, 19th August. If you would still like to donate, it's not too late! Click the link below to support this worthy cause.
https://my.fundraise.vinniesnsw.org.au/fred-s-place-vinnies-community-sleepout-2022/lindisfarne-grammar-school
Alyssa Malone
Lindisfarne Sleepout Team
Parents and Friends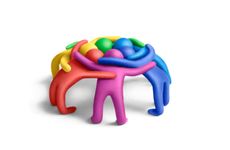 ParentEd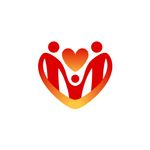 Wellbeing Team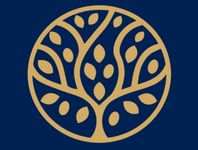 Student Voice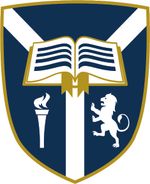 ​Student Representative Council (SRC) News
Members of the 2022 Student Representative Council were elected at the beginning of this semester. Our student representatives are working collaboratively with their peers, staff, and campus management to strive to make our school a better place for all. As members of the SRC they are passionate about making positive changes for students, having their voices heard, improving the student experience, and creating a campus environment that respects and celebrates diversity and inclusivity.
We would like to introduce and congratulate the following students:
Year 12: Abby Pirotta, Daniel Green, Ronan Green, Evie Parkinson
Year 11: Trishul Sivabalan, Ruby Stante
Year 10: Mia Wilkinson
Year 9: Sarina Amoedo
Year 8: Cruz McKinley, Marina McNeven-Marsden, India Yen
Year 7: Jessica Klein, Molly Lowe, Kailash Sivabalan
Year 6: Ziggy Davison
Students and staff look forward to working with this enthusiastic group.
Margaret Gula
SRC Co-ordinator
Upcoming Events
Lindisfarne Business Breakfast - Guest Speaker Major Matina Jewell (retired)
The Lindisfarne Business Network is proud to host its next Business Breakfast on Wednesday, 7 September at the Salt Bar, Kingscliff. Tickets can be booked via https://www.trybooking.com/CBUDS
We are fortunate to have Major Matina Jewell (retired) who grew up in the Byron Bay region as our guest speaker.
In her 15-year military career Matina:
Served on five missions earning nine military and war medals
Is the only Australian to receive two Republic of Lebanon war medals for acts of bravery on the battlefield and being wounded in combat
Completed the physically demanding Navy divers' course
Served with American Navy Seals
Tracked-down warlords in the Solomon Islands
Fast-roped from helicopters and boarded smuggler ships in the Arabian Gulf, and
Was posted as a peacekeeper with the United Nations in Syria and Lebanon.
Medically retired from injuries sustained during the 2006 Lebanon War; Matina served on the Prime Ministerial Advisory Council, was featured on the ABC's Australian Story, is a best-selling author and her life story has been optioned for a global feature film.
Principal Stuart Marquardt looks forward to you joining him for another wonderful event as part of the Lindisfarne Business Network.
Make sure you also keep Wednesday, 19 October free for our final Business Breakfast for 2022, when we welcome Kerry O'Brien as our guest speaker.
Simon McKinley
Director of Community Engagement
FunFest
FunFest Ride Passes - Collection
Patrons who purchased ride passes online can pick up their wrist bands from the ticket tent which opens at 9.45am from outside Ngahriyah. Additional ride passes can also be purchased as well as single ride tickets for the day.
Come along to the Mega Auction starting at 2.30pm in Ngahriyah as part of FunFest, the total value of the items available exceeds $20,000!!!! See them all listed below.
FunFest - Entertainment Schedule
All our carparks at Mahers Lane will be opened and have parking attendants to assist for FunFest, we also ask as many patrons as possible to 'Park 'n' Ride' from Club Banora, Leisure Drive, Banora Point.
Buses will depart every 30 minutes and first bus of the day is at 9.15am.
Thank you to Twin Towns Club Banora for their support of FunFest.
Whole School News
Homestay Families Required
During the dates March 4 to 24, 2023 Lindisfarne will again be hosting students from the Aoyama Gakuin University (AGU) in Tokyo. The students are aged between 19 to 24 years and are studying a range of university subjects.
The goal of the AGU student visit is to provide cross cultural experiences for both the Lindisfarne and AGU students. Homestay families are required to provide a room, meals, transport to and from the school, Sunday visits to church, and plenty of fun and conversations. Homestay families are reimbursed $300 per week to cover the cost of food and transport.
If you would like to express interest in being a homestay family, please email drsuzannehudson@gmail.com or phone 0432 147 776 for further information. I hope you can support this excellent program.
Jeremy Godden
Head of International
The Lindisfarne Uniform Shop will now be open for additional hours commencing from Monday, 15 August 2022. The new hours will be:
Monday 8.00am - 4.00pm
Tuesday 8.00am - 4.00pm
Wednesday 8.00am - 4.00pm
Thursday 8.00am - 4.00pm
A reminder that orders can easily be made from the online Uniform shop. When prompted, use the code LINDISFARNE1981. Link below.
Lindisfarne Uniform Shop - Online

Leischa Bevan
Lindisfarne Uniform Shop
Junior School
NCIS Athletics
The following Junior School Students will be traveling to represent Lindisfarne Anglican Grammar School at the NCIS Primary and Secondary Athletics Carnival in Coffs Harbour on Thursday 25 August.
We wish them the best of luck and look forward to hearing about their fantastic trip and the results of their events.
The students are:
Andie Buchan
Sage Dangerfield
Torah Fincaryk
Savannah Fincaryk
Isla Finlay
Hunter Gaffney
Isla Hollands
Theodore Houghton
Oliver Krebs
Ayva Immisch
Summer Immisch
Harvey Johnston
Finn Jones
Lucia Juric
Jack Kane
Madison Kelly
Susan Kiss
Nicholas Klein
Kai Lever
Nyah McLaughlin
Henry Mifsud
Xavier Mundy
Oswald Shoobridge
Ned Simmonds
Hockey
The Casuarina Hockey Club is looking to run an afterschool Hockey program in term 4 for Year 3 and 4 students. The program will be held on the Junior School Campus on a Thursday afternoon after school. This program will build on the basic skills students learned in PE classes earlier in the year. See the flyer attached for information on dates and how to register, but be quick as there are limited numbers and places will fill up fast.
Key Information
Dates: Oct 13,20,27 & Nov 3,10,17,24
Time: 3.15 pm – 4.15 pm
Cost: $70 payment to be made at the end of the first session...
Where: Lindisfarne Junior School
Gear required: Plastic sticks and balls are provided, and Shin pads are recommended.
Register Contact: (Attention Matt) info@casuarinahockey.com
Limited space. Bookings close 1 Oct 2022


Lindisfarne Tennis Championships
The annual Lindisfarne Tennis Championships will be held on Wednesday 14 September in the afternoon/evening. Students in Year 3 and 4 are eligible to register for this event in the Primary Division.
Registrations are now open, please click the link on the flyer - here to register your child.
Date: Wednesday 14 September
Time: 4.00pm - 8.30pm
Venue: Arkinstall Park Tennis Centre, Cunningham St, Tweed Heads South
Attire: Lindisfarne Sports Uniform
Registrations close on 7 September


Total Football Academy After School Sessions
The Total Football Academy program is continuing for the remainder of term 3.
The program runs after school on Monday from 3.15 pm - 4.15 pm. Students are asked to meet Mr. Croft on the Basketball Courts for a roll call at 3.15 pm before being taken to the program coaches in Arkinstall park.
The flyer attached outlines the dates and times for the program in term 3.
The remaining dates for the term are:
Monday 15, 22, 29 August, and 5 and 12 September.

Nathan Croft
PE Specialist P-4
A Morning Shared With Special Guests
Year 3 classrooms were alive with excitement on Monday morning as we welcomed some very special guests to share their cultural and religious celebrations and commemorations. Students worked collaboratively to interview our special guests and ask inquiry questions to gather information and interesting facts. From the colourful Carnival of Brazil, to the Obon Festival in Japan, Thanksgiving celebrations throughout the USA, and The New Yam Festival of the Igbo people in Nigeria.
This experience took us around Australia and globally, with some special guests joining us virtually from the other side of the world! This deep learning event wouldn't have been possible without our enthusiastic volunteers who willingly gave their time to share their knowledge, experiences, and cultural traditions with our Year 3 students. We want to thank our special guests Gretchen Hambly, Shannon Kelly, Janaina Butteri, Ginnie Virk, Rev Constantine Osuchukwu, Louise Godden, Priscila De Lima, Neal Daniels, and Lindisfarne's International Prefects, Olivia Grosser, and Olivia Sweetnam. We're inviting Lindisfarne students, staff, families, and community members to complete our survey (created by Year 3 students) to assist us in learning more about the cultural and religious celebrations and commemorations recognised in our school. A link and QR code to our Google form can be found below:
Click here for the Google Form

Jessica Nixon
Teacher of Grade 3

Junior School Musical - The Grunch
"The Grunch" tells the story of Rudy Grunch as he/she joins the school musical cast, only to hatch a diabolical plan to destroy it! Will he succeed or will the magic of the theatre touch his heart?

Our production of the Grunch involves all students in Year 3 and Year 4 and will be performed in Ngahriyah, at the Mahers Lane Campus on Tuesday 30 and Wednesday 31 August. Each day there will be an 11.00 am Matinee and 6.00 pm Evening performance.
Please follow this link to confirm your attendance. THE GRUNCH PERFORMANCE BOOKING
With the Stage 2 Musical – The Grunch, fast approaching, please take the time to organise your child's costume over the next two weekends. Tuesday 23 August, we will have a technical run at Mahers Lane and will require all students to wear their costumes to school. If you would like some assistance or feedback, please feel free to email Rebecca Hassell at rhassell@lindisfarne.nsw.edu.au.
We look forward to bringing everyone's hard work altogether over the coming weeks.

Rebecca Hassell
Costume Co-ordinator
Book Week 2022 - Thursday 25 August
Green Team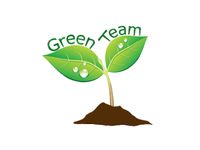 Stephanie Alexander Kitchen Garden
Middle School
Last week our Year 5 students departed for an exciting adventure to Brisbane and then onto the Sunshine Coast. We met at school bright and early with our bags packed and a buzz of excitement was in the air. What a group it was! What an adventure we had!
On day 1, our first stop was Brisbane city where the students explored the Brisbane Art Gallery and Museum. It was fascinating to learn first hand about the culture and history of our country. After lunch, the Scientist in us all came alive as we explored the natural world at the Sparklab Science Centre.
Our accommodation was fabulous and the Alexandra Conference Centre had wonderful cabin style lodgings where the students bunked in with their closest buddies. We ate like Kings and Queens with delights ranging from pancakes and homemade lasagna to sticky date pudding and homemade choc chip cookies (fresh fruit and vegetables were always close by too!).
Day 2 was a blast! It was off to Australia Zoo and we travelled all over the world. Starting in Australia, viewing crocodiles, koalas, dingoes and birds of prey. Moving on to Asia we explored red pandas and Asian Elephants. The African species were awe inspiring, where we visited the meerkats, white rhinos and giraffes. These are just to name a few.
Day 3 saw us exploring our Australian marine life at the Mooloolaba Sea Life Aquarium. The seal show was a smash hit and it linked so well with our Integrated Studies unit on conservation and life on Macquarie Island. The ocean tunnel really brought the underwater world alive with sharks and giant manta rays swimming overhead.
The Year 5 Camp for 2022 drew to a close on Friday afternoon as we arrived back to school safe and sound and into the arms of our families. It was a fabulous camp during which we all grew as learners, individuals and as a strong Lindisfarne team. It is fair to say that many happy memories were made. Thank you to the students for making the trip such a memorable experience and to the staff for making it all possible.
Amber Jarvis
Year 5 Coordinator
School Psychology / Counsellor
Business, Entrepreneurship and Enterprise
English
During Week 6 of Term 3 we will be celebrating literature during Book Week. The theme this year is Dreaming With Eyes Open. There will be several initiatives running around the school during Book Week including a Dress Up Day. On Tuesday the 23rd of August you will have the opportunity to dress up as your favourite book character!

The Middle School assembly will still be held, but it will be a special assembly to celebrate Book Week. This assembly will be compulsory for middle school students. We will also be extending an invitation to any senior school students who get involved by dressing up. There will be prizes available for students in all years 5-12, so start planning your costume!
If you do not dress up in costume, you MUST be in school uniform. This is not a mufti day, it is a day to celebrate reading. You also need to register your costume via google form by the end of week 5. You can do so at the following link https://forms.gle/j46BZ4hnpVwGdHbw9.
Can't wait to see what amazing costumes you decide on!
Ms Brewer
Teacher of English
Debating and Public Speaking
LOTE
Success in the Education Perfect NSW Languages Championships
Bonjour & Konichiwa. During Week 4 our French and Japanese classes competed in a live languages competition over two days. We watched the scoreboard in real time as our students answered 150,000 questions, and we cheered as we climbed the ladder.
Out of 367 schools all over NSW, Lindisfarne came in 3RD OVERALL! Congratulations! Felicitations! Omedetō !
Many students took the competition home and worked hard to contribute to our school's success after hours. The leading class in the school was 7.3 French which contributed a massive 13,000 points to our score. They won a French party for their efforts.
Here are the final results:
1st in Japanese: 500 - 1000 students category
2nd in French: 500 - 1000 students category
Emerald Award3000 pointsSam Ort

Gold Award2000 pointsBritta Jamison: 8th for French out of 5,500
Austin Jeejo
Silver Award1000 pointsNash Mulholland
Matilda Daniel
Simon Hodges
Jade Coney
Bronze Award750 pointsMadeleine Dujmovic
Chayse Irvine
Credit Awards500 pointsRemy Brown
Sadie Eddy
Tessa Reddrop
Chloe Rosser
Alicia Brown
Andrew Percival
Manaia Hyett
Frank Spooner

Au revior, Mademe Waterkamp

Germinate Records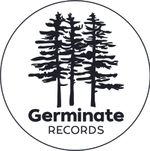 Save the Date!- Monday, September 5,
We are finally able to hold another sing for RUOK? Day! This will be held at the M-Arts precinct on the evening of Monday, September 5. The last event, in 2019, was a huge success with community members coming together to sing Don't Dream It's Over by Crowded House in support of mental health. We will be singing another Australian song this year with Vicky Jacobs returning to lead us. As in 2019, this will be a very relaxed, very fun, pub choir style event – no prior singing experience is necessary. Please save the date and come along to support this very important cause.

Brett Canning
Recording Studio Producer
PDHPE
It's Daffodil Day on Thursday 25 August
Daffodil Day is a chance for all Australians to create change in the lives of people impacted by cancer, by funding cancer research.
In 2021, the Daffodil Day Appeal raised almost $1.5 million for life-saving cancer research.
Despite a global pandemic, Australians still dug deep and donated online to show their commitment to a cancer free future.
Some of the highlights from 2021 were:
2,000,000 little Aussies protected, $62.9M+ invested in research, and 2,500,000+ times our services were used to support those impacted by cancer.
This year, the Cancer Council is asking for our essential support once more. Sadly, with nearly 150,000 Australians diagnosed with cancer every year, most people have been touched by this heartbreaking disease.
The Year 12 have recently completed a task on this prevalent National Health Priority Area and noted the Cancer Council's Daffodil Day as one of the major health promotion initiatives.
The PDHPE Faculty
Photography and Digital Media
Science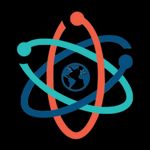 What an exciting time we had starting the celebrations for Science week.

The Education Perfect challenge is still going on till Monday 22nd at 4 pm. Science week was launched by Glen Rhodes as he presented three different shows. This was lots of fun. We learnt that bubbles that are rich in colour are thicker but right before they burst they turn black. We also learnt about the reflection of light and how bubbles have three different layers.
On Tuesday we heard from a real scientist Georgia King who presented in Assembly about her paper she recently published.
Throughout the rest of the week we had some squid dissections, escape rooms, made telescopes and saw some fun activities with glass. Some year 9 students took part in a pottery-glass workshop. Thanks to the library crew who played some films from the international Science Festival and had an amazing display. Prizes will be awarded to students who correctly identified the correct Einstein (teacher). See below a collection of photographs. Stay tuned for more information on how we went in Junior Science Olympiads and Education Perfect Challenge.
Caitriona McCann
Teacher of Science
Technology and Applied Studies
Round Square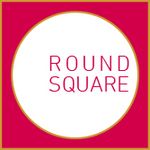 Sustainability
Help Us Win A Community Garden Kit
Lindisfarne is participating in the Colgate community garden challenge. Through this competition, we can win a community garden kit valued at $4,780 for our school. This garden kit includes:
Two garden beds made from recycled plastic
A bench with planter boxes made from recycled plastic
A bug hotel
$100 Bunnings Warehouse gift voucher
$100 Australian Seeds Voucher
Plantastic A to Z of Australian Plants Book
All we need to do to win this is recycle as much oral care waste as we can. Accepted items include plastic toothbrushes, empty toothpaste tubes, floss containers, and electric toothbrush waste. All brands are accepted. Your oral care waste can be dropped off at our recycling hubs which are located near student admin at Mahers Lane and in the assembly area at the Junior School. The more we send off for recycling the more chance we have of winning!
Another way to help us win is to vote for our school in the competition. This can be done here.
Help Us Win Free Sporting Equipment
Remember to drop off your bread bags at our recycling hubs. These are recycled through the Wonder Recycling Rewards competition. Through this competition, Lindisfarne is able to win free sporting equipment with the grand prize being a free exercise circuit made out of recycled plastic. The more bread bags we send off for recycling the more we can win! All brands are accepted. We participated in this competition last year and were able to win free sporting equipment which Mr Croft now uses in his Junior School PE lessons. Our recycling hubs can be found in the assembly area at the Junior School and near student admin at our Mahers Lane campus.
Lindisfarne Recording Studio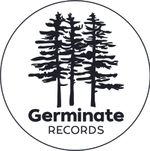 Co-curricular and Extra-curricular
Tournament of Minds - Call for Assistants
After 2 years of Covid impacted Tournaments, The Tournament of Minds is back in a live, face-to-face context!
Lindisfarne is hosting the North Coast Regional Final here at Mahers Lane next Sunday 28th of August and I am seeking some parents who might be interested in acting as judges on the day.
Tournament of Minds is a competition in which teams of students (Primary and Secondary) work together to solve challenges and present their solutions to a panel of judges. The students may choose to solve either an Arts, Social Sciences, STEM, or Language Literature problem.
I am calling out to anyone who is interested in judging on the day. You will be placed on a panel with experienced staff who will help you through the day.
You don't need to help for the whole day - any time you can spare is greatly appreciated.
If you are able to assist, can you please fill in the Google Form HERE by Monday Morning so I schedule you into our planning.
Those of you who are assisting with judging are invited to attend a Zoom Training Session next Monday 22nd August at 5 pm.
Thank you very much- I hope to see some of you here on Tournament Day!

Scott Lewis
North Coast Regional Director - Tournament of Minds
Sport
It has been a busy few weeks for the Lions Rugby teams, who have been involved in a number of 7's tournaments.
We are in the final stages of the competition for this term and all squads are performing strongly.
Moreton Bay 7's
In Week 3 we sent our boys 7's squads to Caboolture Rugby Club to participate in the Moreton Bay 7's competition. This was a very successful day out with our teams performing strongly:
1st 7: Dr. Coyne
This tournament featured a number of excellent performances by our 1st 7 and they finished the tournament in 2nd place. Our first game vs St James, who had some big bodies in their team, was won in fine form, 34-5. We then proceeded to play two games based on the competition format vs North Lakes College, with our lads running out winners 29-14 in the first game and then 41-7 in the second. Lastly, we played the final vs Miami SHS. Miami was a definite step up in competition, especially defensively, and this combined with a 20 minute turnaround from the previous game against North Lakes, saw our 1st 7 lose the final. Standouts were Jesse Frier, who showed some brilliant play and "efforts upon efforts" in our pool matches; Kynan Jones, who made a number of strong contacts in defence; Jack Kerridge, who has come along in leaps and bounds in defence; and Declan Brown, who demonstrated some nice footwork and attacking touches in the games vs North Lakes.
Under 15's Mr. Dick
The under 15s enjoyed their return to 7s with a 4th place finish with a tight 3rd vs 4th playoff. The day began with a great 6 try display based on strong ball carries from Jesse Bravington, Julian Bleakley and Max Mater. The second game ended 17-12 to eventual winners Miami who scored the first three tries before we tried our hardest to run them down in the second half. The last pool game saw another 6 try thumping which gave a final score of 32-0. Mani Lopez and Keahi Avery-Numa led our backs around the park in a great all round performance. A 15-10 loss in the 3rd vs 4th playoff reflected a number of missed opportunities which was a valuable learning experience and introduction to the at times ruthless nature of sevens where one little error can mean a near try can quickly be turned into watching the opposition score at the other end. It was most pleasing to see our hard work in fitness sessions come to the fore in the second half of the tight contests.

Under 13's - Mr. Hall
The Under 13s had a great tournament ending up in 3rd place behind 2 strong Miami SHS teams. We started well in the first game with a convincing win over North Lakes Secondary College before running into Miami Gold. In a tight game, we lost 3 tries to 1, but looked good a big improvement from the last time we played. We then played Miami Blue and with the boys tiring, they put in a valiant effort before being overrun near the end of the game. With a final game against Good Samaritan College, the boys were looking to finish on a high and went out to a 4-1 try lead before injuries and tiring legs ended in a 4-4 draw. However, the rules of 7s give the win to the team who scored first which was our boys. This meant we came third in the U13 division. The boys are improving every week and are learning new skills each time they take the field. Well done lads!
Logan 7's
Our squads then backed up a week later at the Logan 7's at Canterbury College. This tournament was a step up in terms of the quality of opposition we faced, but all squads performed well and gained valuable match experience.
Our 1st 7 lost their opening two pool matches against Miami SHS and Canterbury College. Following this, they rebounded with two wins over Windaroo Valley SHS in the last pool game and playoff for 3 v 4. Standouts were Levi Dangerfield, who scored some very nice tries, especially in our last game; Jesse Frier, with again a number of tenacious efforts on the transition between defence and attack; and Will Sullivan, whose defence and counter ruck work was exceptional.
Under 15's Mr. Dick
Playing the first game of the day and with a short prep in the still clearing fog, our first game was error filled by both sides who struggled to contend with a slippery surface and ball. Despite some great play throughout the game, tenacious defence from both sides meant a 0-0 draw ensued. The second game came only 40 minutes later and an improved attacking display lead to two quick tries but a fightback from Windaroo meant the final score was 10-10. Three games, three draws. Our final pool game also ended in a draw following an end-to-end contest with three tries a piece. Our final game was a playoff for 4th against Windaroo and an improved display of attaching smarts and defensive connection meant we ran away 36-5 winners as the pieces came together. Koen Hodge leading the way in his return from a head knock in our first game of the term and Oska Martin and Albert Stainlay-Werrin also showcasing their talents.
Finally, our Open Girls squad saw some action in this tournament too, and gave a great account of themselves. This was to the point where after one try was scored by our girls, we had a number of other school's boys coaches coming over to remark that it was the try of the tournament. Standouts were Giselle Smith and Kiara Denny, who both showed nice touches on the ball and some pace, Ruby Power, who demonstrated a physical presence far above her years, and Riley Cranston, who played her first 7s tournament.
Their growth this season is a testament to the effort of the girls and excellent coaching from Coach Elliston!
Far North Coast 7's
Our Open Girls 7's squad have been competing today in the FNC 7's tournament - which is run exclusively for Girls by NSW Rugby. Watch for an update on their performance next week!
Our focus now shifts to the NCIS 7's next Week. Our squads have been blended together to form Under 14 and Under 16 squads in line with the tournament requirements. Information for those attending has come from Cherie Montford in the Sports Department and the final squads will have been announced on Thursday.
Representative Honours
We have some more representative players in our Lions Squad!
Congratulations to Oska Martin and Keahi Avery-Numa who have been selected to play for the QLD U14 New Zealand team. The team will play in a Trans Tasman Cup, and the Pacific Youth Rugby Tournament vs Australia, Samoa, QLD Barbarians, & QLD Royals/Lions. Congratulations boys!
Upcoming Fixtures:
The remaining competition schedule for our 2022 season can be found here.
As communicated by Dr. Coyne last week, we are no longer attending the Sunshine Coast 7's or the Scots College 7's as previously planned. Please check in with this document as it is updated regularly as fixtures change.

Scott Lewis
Manager - Lions Rugby
With some solid wins across the board for many of the Lindisfarne basketball teams, teams are looking to finish out their season strong. Most of our teams have been eliminated from finals contention. However, all teams have seen huge progress in their basketball skills and knowledge over the season. The U15 Kovus still remain dominant in their division, maintaining their top spot on the ladder going into the final week of competition. Also, the U21 Kings are guaranteed a top 4 spot despite their loss this week. Depending on the success of some higher ranked teams, the U17 Hunters could potentially clinch a top 4 spot with a win in the final round, which would put them through to the finals. Good luck to all teams in their final week and congratulations on all progress so far this season!
Results from last week:
Boys
U21 Kings vs PBC Black (26-46 loss)
U17 Hunters vs Central Stars Platinum (39-49 loss)
U17 Scouts vs Varsity Taipans (12-33 loss)
U15 Kovus vs Blades Samurai (43-23 win)
U15 Mohatus vs Varsity Lakers (forfeit)
U15 Attilas vs Spartans White (39-27 win)
U15 Ahadis vs Central Stars Platinum (28-6 win)
U15 Mufasas vs Celtics Boston (29-27 win)
U13 Lokis vs Varsity Mambas (forfeit)
U13 Fangs vs Varsity Cobras (29-20 win)
Girls
Open Girls Queens vs PBC Magpies (7-57 loss)
U15 Sarafinas vs Varsity Cobras (23-25 loss)
Upcoming Fixtures
Fixtures for next week for all divisions can be found HERE.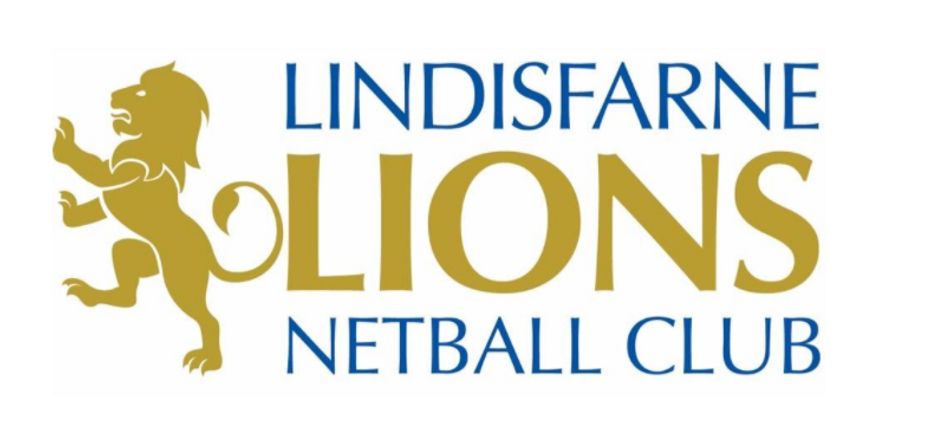 Saturday Netball Competition
It's semi-final time!
Great work to everyone involved in the 2022 Saturday Competition and congratulations to all teams progressing into the Finals Series.
Well done to our Pink, Purple, Bronze, Red, White, Silver Lions and the Denominetters for playing this Saturday:
| | | | |
| --- | --- | --- | --- |
| Time | Court | Lindisfarne | Opposition |
| 9.30am | 10 | Denominetters | Seagulls Storm |
| 9.30am | 21 | Pink Lions | Cudgen Cupcakes |
| Forfeit | Win | Purple Lions | Kingscliff Lunars |
| 11am | 8 | Silver Lions | Cudgen Crew |
| 11am | 11 | White Lions | Saints Jade |
| 12.30pm | 6 | Bronze Lions | Saints Gems |
| 12.30pm | 4 | Red Lions | Cudgen Cannonballs |
The 7's/8's Awards will be presented at the end of their games at the front of the clubhouse.
Good Luck everyone! Go Lions!
Photos of the Year 12
The last match in Lions dresses for our Year 12? We hope not! Don't forget that you never leave Lindisfarne, you just don't attend everyday! There will always be a position on the team for our outstanding ambassadors of School and Rep Netball: Abby Pirotta, Ruby Sullivan, and Giselle Smith (pictured). Netball Captain Ebony Richards will also be leaving the pride now the season has finished for the Gold Lions.

Monday Night 10-week Competition
Any players interested in this social competition, please let me know via this Google Form - linked here. The teams will be organised into age and friendship groups.
Once the teams have been finalised, you will then need to register on Netball Connect https://netball-registration.worldsportaction.com/userReg…
Dates for the Diary
The Primary NCIS Championships
These Championships will be hosted by Lindisfarne at Arkinstall Park on Tuesday 8 September. Only one team will be allowed to compete for each School.
The House Cup
The Inaugural Netball House Cup will be played P1 and P2 on Thursday 8 September for all female Senior School students. Middle School students will have their Netball House Cup Competition in Term 4.
The Lindisfarne Lions Netball Presentation Evening
This event will be held in the Ngahriyah for the Lions 2022 Saturday teams. This is our opportunity to publicly recognise and thank all players, umpires, coaches and managers. An invitation will be sent soon, but please save the date and time of Tuesday 13 September at 6pm.
High Performance Umpires Course
A number of our green-bibbed and experienced red-bibbed umpires will be invited to attend this umpires course on October 1 and 2 held at Somerset College.
The Lindisfarne Lions Coaches and Managers Thankyou Gathering
This will be a catered event held in the Chapel on Tuesday 11 October for all 2022 Coaches and Managers. It will be an opportunity to give feedback on the season so we can improve next year … as well as thank you again for your dedication and hard work.
2022 North Coast Anglican Schools Country Week
Year 7/8 and Year 9/10 girls will represent the Lindisfarne Lions in this competition hosted by Bishop Druitt College, Coffs Harbour on November 16 and 17. Only one team will be allowed to compete in each division for each School.
Rep Ready and Lions Development in Term 4
If you are thinking of trying out for the Secondary Centre of Excellence Squads, a local Association Rep team or just want to improve your netball, there will be opportunities each week before School on Wednesdays and Fridays in Term 4 on the Mahers Lane Courts.

Centre of Excellence
Training continues for the teams who are contesting finals and who wish to be Rep Ready for the 2023 Tweed, South Coast and Centre of Excellence Trials in October.
The Bronze and Aqua Lions will continue training on Wednesday mornings and shooting practice will remain on Friday mornings throughout Term 3.
After the Saturday season has finished, we would like to invite all Centre of Excellence Players to an End of Season Event - Date and venue to be confirmed
Tweed Association News
Calling all 11-year-olds who wish to train and trial for Tweed Rep selection!
Please register with trybooking:
https://www.trybooking.com/eve...
Tweed are offering a 5 week training program for players interested in trialling for their 12 years rep squad for 2023. Open to players born in 2011, trials for the squad will be held after September 14. Sessions will run at the Arkinstall Park courts from 4.30 pm to 6 pm on Wednesday 17 August, Wednesday 24 August, Wednesday 31 August, Wednesday 7 September, and Wednesday 14 September.
Go Lions! Such a fabulous experience to be involved in a representative team.
Netball Queensland News
Please see Netball Queensland's holiday camps at Nissan Arena during these School holidays. Of course, some of the days are in our last week of Term 3 (Wednesday 21 September and Thursday 22 September) ….but there may still be an opportunity to attend on:
Friday 30 September – 5-11yrs 9am-3pm

Netball Queensland Holiday Camp - 5-11yrs FRI 30 Sept Tickets - The Nissan Arena on September 30 2022 in Brisbane - Eventopia
*ONLY 60 PLACES AVAILABLE*
Friday 30 September – Rep Ready 9am-3pm
Netball Queensland Holiday Camp - Rep Ready - FRI 30 Sept Tickets - The Nissan Arena on September 30 2022 in Nathan - Eventopia
*ONLY 60 PLACES AVAILABLE*
Focus on 1on1 feedback to enhance your game and be ready for the next level! There are no prerequisites to attend this camp.
If you have any questions or stories you would like to share re: netball, please do not hesitate to email me.
"I'm here if you need!"

Gay Maynard
Teacher in Charge of Netball
Spotlight On - Zali Greenery
Equestrian
Over the weekend, one of Lindisfarne's long term Equestrian team members, Zali Greeney (Year 8), competed in the Queensland Youth and Pony Dressage Championships.
The beginning of the competition was a difficult one for Zali's super mount, Arajay Park Maverick (Mr. Maverick), not appreciating the numerous gunshots being fired from the adjacent pistol club.
Despite the difficult start to the competition, Zali remained cool and composed, and her calmness paid off when she and Maverick made their debut in a higher level of dressage, run by the International Federation for Equestrian Sports (FEI). Zali rode two beautiful tests against some very seasoned riders, resulting in her being awarded the Queensland Children's FEI Reserve Champion. An outstanding result for such a young rider competing at this level of competition for the very first time! I congratulate Zali and Maverick on this super achievement and look forward to watching this pair's journey in the future.
Spotlight On - Nelly Brindley
Equestrian
Congratulations are in order to Nelly Brindley (Year 6), who has been invited to join the Queensland Interschool Team and compete at the Interschool Nationals, to be held in Sydney in late September! Riding in her favoured discipline, Combined Training will see Nelly and Belrose Park Small Talk (alias Rocky) competing in two phases-dressage and show jumping.
Well done Nelly and Goodluck at the Interschool Nationals!
Spotlight On - Riley Johnston
Swimming
Over the weekend Riley Johnston competed for Lawrence Swim Club at the QLD Short Course Championships in Brisbane. He had some tremendous results.
DAY 1
Riley wins Gold / QLD CHAMPION 100m IM
With a time of 1:06.42 & NEW PB
Riley comes 4th 100m Backstroke
With a time of 1:07.31 & NEW PB
DAY 2
Riley wins Gold / QLD CHAMPION 100m Breaststroke
With a time 1:13.43 & NEW PB
Riley comes 3rd 50m Backstroke
With a time 31.03 & NEW PB
DAY 3
Riley wins Gold / QLD CHAMPION 50m Breaststroke
With a time 34.02 & NEW PB
5 races - 3 GOLD, 1 Bronze, and a 4th
He is also off to compete for the NSW schools nationals at the end of this week.
Swimming
Please see Koa's email below, of his results over the past few weeks. He has set four new records at these events.
Koa has the QLD Short Course Champs this Fri, Sat, and Sunday and then School Nationals from the 19th to 23rd of August.
Please see attached a photo of Koa at Southport; this is from the 2022 Swimming Gold Coast Winter Short Course Championships.
Results:
The Brauer Swim Transition Meet hosted by All Saints
Sat 16th July, Boys 11 Years

All Saints:
50m Breaststroke, 1st, 35.99 + record
100m Freestyle, 3rd, 1:07:75
200m Breaststroke, 5th, 3:01:87
100m Individual Medley, 1st, 1:20:13
100m Breaststroke, 1st, 1:25:43 + record
50m Freestyle, 2nd, 31:72

2022 Swimming Gold Coast Winter Short Course Championships
Sat 30th and Sun 31st July, Boys 11 Years
Gold Coast Championships:
100m Breaststroke, 1st, 1:20:32 + record
50m Freestyle, 2nd, 30:00
50m Breaststroke, 1st, 35:88 + record
100m Freestyle, 1st, 1:06:24
Volleyball
We are really excited to be launching the Volleyball Program, there are numerous high quality competitions in Term 4 for individuals if they make the final squads. The culmination of the tournaments is the Australian Schools Volleyball Cup which is played in the last week of school in Term 4 on the Gold Coast - it is a full week competition.
Training and trials will be running every Thursday morning at 7 am in Ngahriyah from September 1.
You must be able to regularly attend these sessions to be on our radar for selection.
If you are interested in participating please sign up on Student Cafe to receive updates via email.

Term 4 Sport
Term 4 Sports selections will open in week 6 on Tuesday 23 August at 7.00 pm. Starting the nomination process at this time can only be done by individually activating each sport - this will take about 10 minutes to fully load all the choices. If you log on at 7.00 pm and don't initially see your choice, it is because we will be opening them up on the system.
Year 11 Term 4 Sports Options are - here.
Year 7 to 10 Sports Options are - here.
Year 5 & 6 Term 4 Sports Options are - here.
Tennis
Registrations for the annual Lindisfarne Tennis Championships on the afternoon/evening of 14 September schedule. Please click the link on the flyer to register - here.

National Schools Cycling Championships
The National Schools cycling is on 2-4 September - this includes; BMX, road, MTB racing, and some relay events. Race information can be found - here.

Our regular MTB students are already booked in, but if we want to run a relay in the BMX and all bike challenges, we need to find a few more experienced people. Each team of 4 needs at least 2 girls and at least one from each age group 7-8, 9-10, and 11-12.

Any student who wishes to compete will need an AusCycling race license, but there is a 4 week free trial available. Auscycling website details are - here.
Any interested athletes please sign up for whatever events directly with the organisers and make provisions for your own transport to and from the venue.
So Lindisfarne can keep up to date with our MTB Athlete roster - please sign up through the student cafe or parent lounge so we can make direct contact if necessary

Basketball
Lindisfarne Lions Gold Coast Basketball Summer Season will be launching for registrations in the next fortnight. The Summer League competition will run throughout all of Term 4 at Carrara Indoor in the Gold Coast Junior Basketball League. If you are interested in joining a Lindisfarne team please sign up on Student Cafe and we will email further information.

Duke of Edinburgh
We will be launching the Duke of Edinburgh program for the Year 8 (or 9) students at the end of August. A flyer outlining the international program can be found - here
We will be offering a Parent/Student evening on August 29 in the Chapel, with the Year 8 cohort debriefed on the program the week beforehand. Please sign up through Parent Lounge or Student Cafe if you are interested in getting more details about this program.
Lindisfarne will be running the following Adventurous Journey section for any interested Year 8 or 9 students in Term 4 with Bornhoffen.
Pre-trip Information session and preparation - 1 November (3.30 - 5.30pm)
Practice Journey - 17 to 18 November
Qualifying Journey - 24 to 25 November

Damien Clucas
Head of Sports and Activities
Library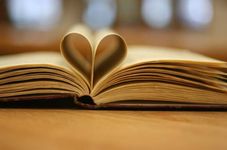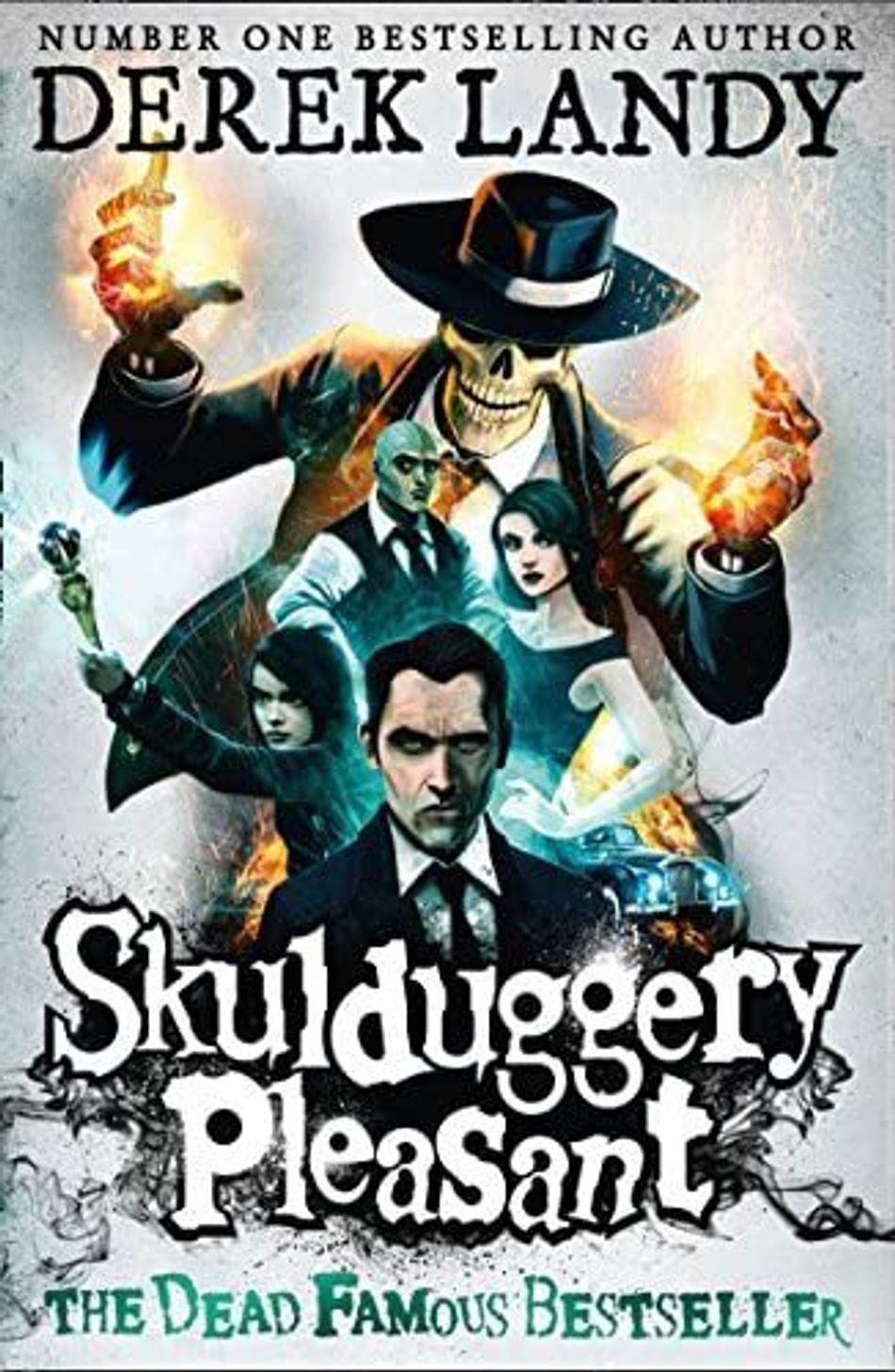 'Skulduggery Pleasant' by Derek Landy

Meet Skulduggery Pleasant Ace Detective Snappy Dresser Razor–tongued Wit Crackerjack Sorcerer and Walking, Talking, Fire-throwing Skeleton —as well as ally, protector, and mentor of Stephanie Edgley, a very unusual and darkly talented twelve-year-old. These two alone must defeat an all-consuming ancient evil. The end of the world? Over his dead body.
A favourite series of many of our present and past students, well worth a read.
Skulduggery paying a visit to the Mahers Lane Library
Gail Dessmann
Mahers Lane - Librarian
Community News
Become A Mental Health First Aider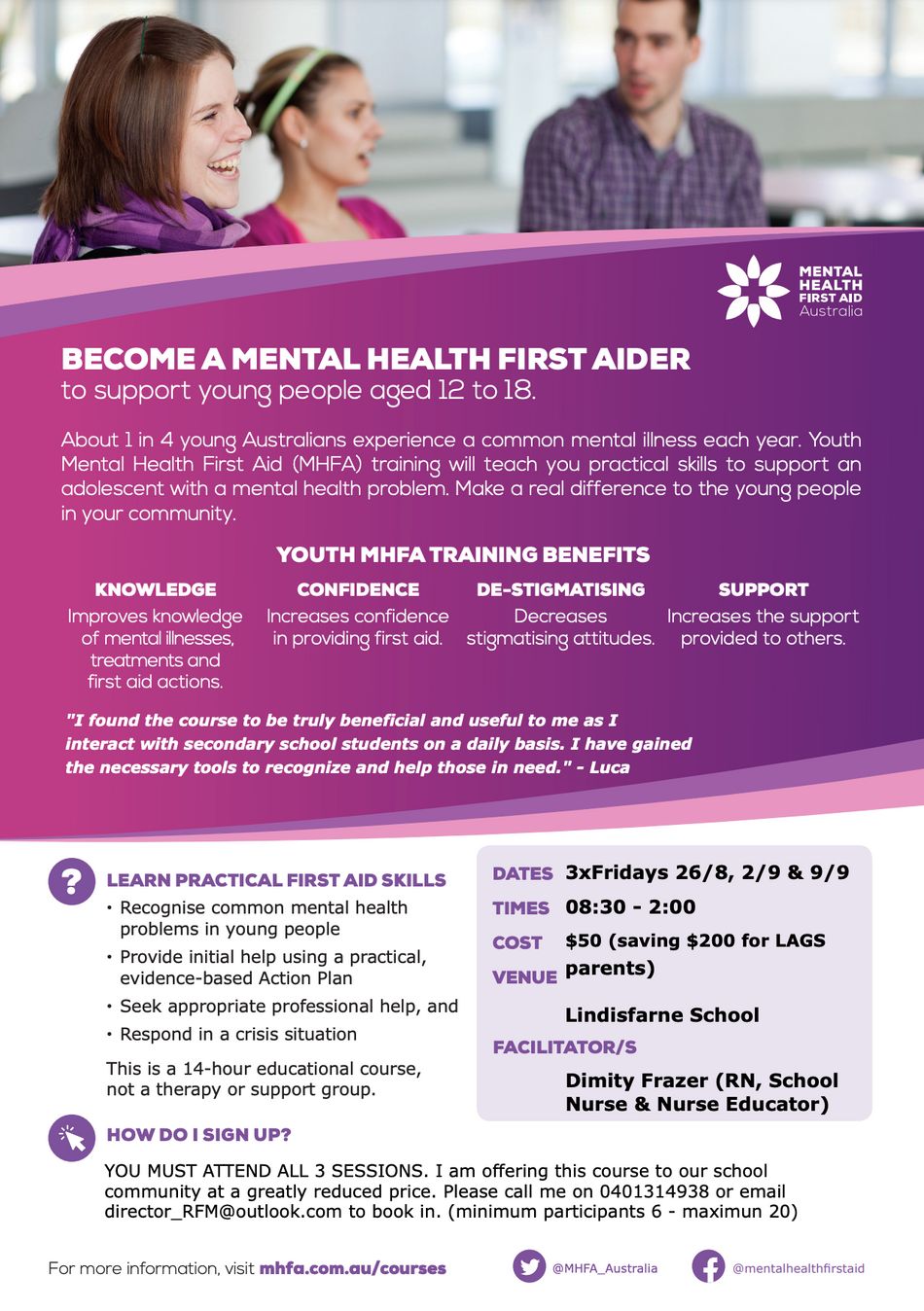 PLAY CRICKET WITH YOUR MATES!!
TWEED BANORA COLTS CRICKET CLUB
CLUB SIGN ON & information days Held @ Ron Wilkinson Field
Cnr Leisure Dr & Fraser Dr Banora Point
Dates: Every Sunday starting 21 August, 2022
Time: 9.30am – 12pm
Junior and Senior Players Welcome!

Girls encouraged to participate

Registration and payment is via the PlayCricket Website https://www.play.cricket.com.a...
Or Our webpage
Colts website: https://www.tweedbanoracolts.c...
Junior Enquiries to Mark Wood
Phone: 0421 832 122
Email: colts@tweedbanora.com
If you've ever thought of helping out a young person in need, CASPA is a local foster care agency and at the moment, we are in desperate need of new foster carers. We have children of all ages who are looking for wonderful people who can provide a supportive loving home or offer respite. If you're interested in learning more about becoming a respite, long-term, or emergency carer, we have free training coming up. You can register here:
https://www.eventbrite.com.au/e/online-shared-lives-become-a-foster-carer-tickets-228615714757
And please reach out and contact our office on (02)6627 3700 for further information.
North Kirra SLSC - Nippers Sign On
Cabarita Beach Nippers Sign On
Tweed Heads & Coolangatta SLSC - Sign On
Maggie Dent at Lindisfarne - Guiding Teen Boys
Careers and Vocational Education & Training (VET)
Upcoming Events
Loading events...
View full calendar