2022 Term 4 Week 1
14 Oct 2022
This Week Overview
Upcoming Events
Loading events...
From the Principal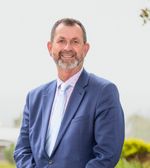 From the Deputy Principal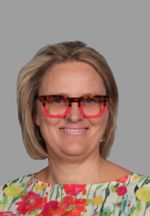 Welcome back to all our students as we commence the final term for 2022.
Principal Marquardt is on the Sunshine Coast cheering on our Primary Girls AFL team as they compete in the AFL Queensland State Cup. Good luck to the team and Coach Bedford as they represent the navy and gold.
Our Year 12 students commenced their HSC examinations this week with the same determination and dedication we have come to know of them. Over the holiday period, they attended workshops and tutorials to continue preparing for these important examinations. As we approach their graduation at Speech Day in December, we acknowledge the resilience of this grade in navigating the past three years of their education during the global pandemic. The values they chose on their Leadership Day, Cohesive, Resilient, and Passionate, accurately describe this group of students. They leave a strong legacy as they pass the mantle of leadership to the incoming Year 12 cohort of 2023.
On Tuesday, we celebrated the induction of our incoming cohort as they commence their roles as leaders in our school and community. We also formally recognised our 2023 School Captains, House Captains, and School Prefects as they assumed additional leadership responsibilities. Of note was the appointment of inaugural House Captains for our new Houses, St Hilda and St Margaret. Families will be provided with information shortly on how they can be considered to join one of these new houses.
As part of our ongoing commitment to continuously improving the school, we believe it is critical to seek each parent and guardian's opinion on a range of issues relating to Lindisfarne. Your feedback is very important to us as we continue to build a successful school and strengthen our reputation as an educator of choice.
As such, we have again engaged the professional services of MYP Corporation (MYPCorp) to undertake a strictly private and confidential School Results Survey on our behalf. The survey should take approximately 10 - 15 minutes and must be completed online between Thursday, 20 October, and Wednesday, 9 November. Parents will receive the link to this survey next week, and I urge you all to please take the time to provide this feedback by completing the survey.
Our students continued to avail themselves of some extraordinary opportunities during the term break. Students travelled internationally to the United Kingdom and Switzerland as part of the Round Square program, to the furthest parts of Australia as part of the Red Earth Immersion, and competed against the best in the State at the NSW All Schools Athletics.. I want to thank the staff who supported these students in participating in these ventures.
We celebrated the end of the Basketball and Rugby seasons this week. It has been wonderful to see the basketball program grow over the last few seasons and the commitment from players, parents, and our coaches and team managers as they made their way to Carrara each week. Our inaugural Rugby Captains' Dinner and Presentation was held last night, with 160 people in attendance to celebrate the season. To hear the passions of our U13, U15, Open Girls, and 1st XV Captains as they made speeches left no doubt that Rugby in Lindisfarne now has a strong foundation from which to grow.
It was a historic night as students, parents, and staff travelled to Ballina for an audience with the Archbishop of Canterbury, The Most Reverend Justin Welby. This is his first visit to Australia since his appointment in 2013 and the first visit to Australia by an Archbishop in 34 years. He spoke of 'Building Peace in Robust Diversity', with clear messages on reconciliation, climate change, and justice. Thank you to The Reverend Constantine, Judy McCue, Nathalie Newton-Walters, Amy Blinco, Kane Bradford, and Bryan Malone for supporting our students to attend this wonderful opportunity.
Finally, I thank all students for supporting Pink and Blue Day today at both campuses. This important annual event on our school calendar raises funds for the Cancer Council each year. We look forward to sharing the results from the numerous raffles and competitions in next week's newsletter.
Charlotte Lush
Deputy Principal
Chaplaincy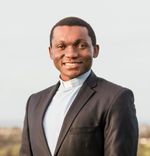 Dear members of the Lindisfarne Community,

Welcome back to Term 4. May it be a wonderful time of learning, growth, flourishing and fun for all of us, and may the Holy Spirit bless and give success to the work of our hands.
Gratitude
I thank all those who supported Pink and Blue Day today to assist the work of Cancer Council Australia in caring for the most vulnerable members of our community. Your hard work and generosity are very much appreciated.
An Enchanting Evening with Archbishop Justin Welby
Last night at Emmanuel Anglican College Ballina I joined delegates from our school community and hundreds of others from around our Grafton Diocese and beyond for an evening with the Archbishop of Canterbury, Justin Welby, and his wife, Mrs. Caroline Welby. The Archbishop gave a public lecture on 'Building Peace in Robust Diversity." where he painted a grim picture of global conflicts raging around the globe and the challenges of creating a more fraternal world in an increasingly fragmented and polarised world. He invited us to be peacemakers by being curious; listening empathetically to one another and reimagining a world free from conflicts, and working in both our personal and collective lives to create this world. Above all, he reminded us that reconciliation is not so much about agreeing with one another but learning to disagree well.
one another but learning to disagree well.

Confirmation
At St Cuthbert's on the 23rd of October Bishop Murray will be confirming five of our students and a staff member. Confirmation is a sacrament (an outward sign of inward grace) by which people make a commitment to following Jesus and receiving the Holy Spirit to enable them to become witnesses of Christ in the world. If you'd like to know more about Christianity or other Faiths, please let me know.
Lindisfarne's Dads' Prayer Group
A group of us meets at 6 am tomorrow, 15 October, in the Mahers Lane Chapel to pray for our children and all the members of our school community followed by breakfast. Please come along if you're interested in meeting other dads over prayer and breakfast.
For Our Prayers or Good Wishes
Please pray for our Graduating Class of 2022 who are in the middle of their HSC Exams: that God may grant them strength, peace, a retentive memory, and health of mind and body.
Pray for our teachers and their families;
Pray for the candidates preparing for confirmation;
Pray for all those who are sick in our community and those who care for them;
Pray for the poor and needy, and all the agencies working for a more just and equitable human society.
I wish you a relaxing weekend and God's choicest blessings in every way.
Rev Constantine Osuchukwu
Chaplain
Parents and Friends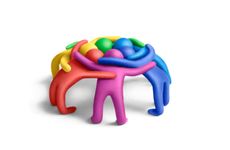 The last Ordinary Meeting of the Lindisfarne Parents and Friends Association for 2022 is this coming Tuesday, 18 October at 6.30pm in the Mahers Lane Library. All are welcome.
Ramesh Sivabalan
President
ParentEd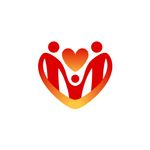 Wellbeing Team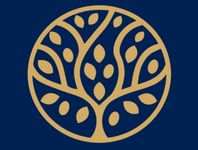 Student Voice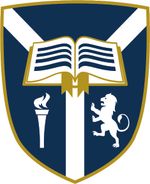 Whole School News
Pink And Blue Day Success!
What a truly incredible showcase of Pink and Blue we saw at both campuses today for our Cancer Council fundraiser. Seeing so many staff and students show their Lindisfarne spirit and contribute to this incredible cause was wonderful.
Reverend Constantine organised a photo booth a Mahers Lane which was very well received, and the students also enjoyed trying to guess the number of lollies in our lolly jars! We also had chips, drinks, and lollies for sale at lunch.
Keep an eye out in next week's newsletter for more information on the winners of the various competitions we had running. At the time of writing this article, we are still calculating the total amount raised. Stay tuned for the announcement next week!!
Thank you to everyone involved for their contribution today. It was yet another example of our students and staff banding together for an important cause.
Amy Williamson
Coordinator of Pink and Blue Day
Lindisfarne Business Network presents Kerry O'Brien
Tickets are available for our next Business Breakfast to be held on Wednesday, 19 October. Click on the link https://www.trybooking.com/CCNKV.
Junior School
From The Head of Junior School
Welcome back! It's been a great start to our final term of 2022!
Firstly, I would like to acknowledge and congratulate Zoe F for her wonderful achievements in the world of poetry! At assembly on Monday, Zoe was presented with her awards and prizes, having won two separate poetry competitions. Zoe was the winner of the Hilarie Lindsay Poetry Competition for the 2022 Junior Primary Section and she was awarded the Outstanding Speaker of Australian Verse 10 years and under at the Gold Coast Eisteddfod. Congratulations Zoe!
We are excited to be starting our Kindy and Year 1 swimming lessons next week.
On Monday, 24 October, we will have a visit from Nathan Verinder from Online Guardians to discuss online behavior, cyber-safety, and digital citizenship. Parents will also be able to advantage of the opportunity to hear from Nathan via a webinar on Wednesday, 26 October, at 6:30 pm. Nathan has extensive experience in law enforcement, and his firsthand experience in dealing with youth issues and life education stems from his many years as a New South Wales Police Youth Liaison Officer in the Tweed region. Covering topics such as cybersafety, online presence, cyberbullying, and online and offline life balance, Nathan will provide students and parents with evidence-based information and deliver ever-important strategies for navigating the online environment. We again look forward to working with Nathan in this important and complex space. Please keep an eye out for further information about the parent session in the coming days.
Over the next few weeks, we will see our ELC building project approach completion. This is a very exciting time and we can wait to see it occupied with lots of happy students (and staff!). Naturally, as the project comes to a close, we will need to accommodate a small number of additional, minor inconveniences to ensure a great outcome for the school. Today, students will have seen the bunting that has been placed around the playground area which is being prepared to be leveled and re-turfed. Once again, this temporarily makes our play spaces a bit tight for our students. A revised playground plan will be in place for next week and will ensure all students have adequate access to outside play. Thank you for your patience and understanding as we navigate the short-term discomfort on our way to getting our hands on our fantastic new facility.
End of Day Process Updates

The start of a new term is a great opportunity to review and update information relating to end-of-day arrangements and pickup routines. I ask that parents/carers log in to Parent Lounge and make any necessary adjustments to the records. This can be found in Parent Lounge at School Links / General Links / End of Day Arrangements. Having this information correct streamlines our busiest time of the day and reduces the potential for student anxiety about how they are getting home. If changes need to be made, these can be made in the 'Parent Lounge' prior to 2:00 pm. As previously communicated, whilst every effort will be made, we cannot guarantee that any changes to the afternoon pickup arrangements will be able to be communicated if received after 2:30 pm. Thank you for your understanding and support in this matter.
Jeremy Godden
Head of Junior School
Junior School Music Ensembles
Hockey
The Casuarina Hockey Club has kicked off its afterschool Hockey program this term for Year 3 and 4 students.
The program is being held on the Junior School Campus Thursday afternoon after school.
This program builds on the basic skills students learned in PE classes earlier in the year.
See the attached flyer for information on dates and how to register, but be quick as limited numbers and places will fill up quickly.
Key Information
Dates: Oct 13,20,27 & Nov 3,10,17,24
Time: 3.15 pm – 4.15 pm
Cost: $70 payment to be made at the end of the first session.
Where: Lindisfarne Junior School
Gear required: Plastic sticks and balls are provided, Shin pads are recommended.
Register Contact:info@casuarinahockey.com (Att Matt)
Limited space.
Total Football Academy After School Program
The Total Football Academy program started again in term 4. This term the program will run for 8 weeks finishing on Monday 28th November.
The Term 4 information is attached in the flyer here- Term 4 - AFS Lindisfarne.pdf
Please register via "Parent Lounge" in Events and Payments.
The program runs every Monday afternoon from 3.15 pm - 4.15 pm there are still places available for those wishing to register.
Rugby Union - Casuarina Cup
The Casuarina Rugby Club will be holding its annual Casuarina Cup competition on Wednesday 2nd November in Week 4 of Term 4.
The Junior School will be entering teams in the Junior division. This will be open to Boys and Girls in years 3 and 4. Training started this week and will continue will on Tuesdays and Thursday''s at Lunchtime with Mr Croft. Any interested students should see Mr Croft for More information.
FUN Swimming Carnival (Kindergarten, Year 1 and Year 2)
All Kindergarten to Year 2 students will be participating in a Fun Swimming Carnival in week 6 of Term 4. This Carnival is a non-competitive carnival that introduces the students to a variety of races and novelty events at Kingscliff Pool, whilst fully supported by helpers.
The information below outlines the day. We are in need of support and Helpers to assist both in and out of the pool. If you are willing and able to assist please contact Mr Nathan Croft via email at -ncroft@lindisfarne.nsw.edu.au
| | |
| --- | --- |
| Date: | Friday 18 November 2022 (week 6) |
| Where: | Kingscliff Pool, Corner of Cudgen Road and McPhail Avenue, Kingscliff. |
| Time: | During school hours 9.30am - 12.30pm |
| Transport: | Bus to and from school |
| Cost: | Nil |
As per all our fun carnivals, we have a sponsor for the event that will be providing a sausage sizzle on the day for lunch.
Information about the day will be sent home via email and posted on Seesaw, so please save the date, assist where you can, and come along to another fantastic FUN carnival for our little people.
Nathan Croft
PE Specialist P-4
Green Team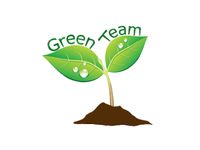 Stephanie Alexander Kitchen Garden
Senior School
From The Head of Senior School
On Tuesday we gathered for the Year 12 Leadership Induction for our 2023 school leaders. We acknowledged our new leadership team, congratulated them, and reflected on what leadership and service mean in our community. The most powerful leadership tool we all possess is our own personal example. It is said that "leadership is a privilege. When you're in a leadership role, your influence may affect the trajectories of people's lives." The students we honoured on Tuesday see leadership as a privilege. They show they know how to work together to serve our community and in their journey at Lindisfarne they have led by personal example. Earlier this year, the cohort worked together to develop the three trademarks they wanted to be known by: Supportive, Inclusive and Connected. These will be the hallmarks of their leadership, and we look forward to seeing them leave a lasting legacy.
Weeks 2-3 see the School host the final Parent/Teacher Interviews for 2022. Information has been sent to all families about the process of booking times to meet with students' teachers. I encourage parents to bring their children along to the interviews to allow for open and honest communication. With the students at the centre of all discussions, it seems appropriate to have them involved.
In recent days it has become apparent that some of our students are using a Virtual Private Network (VPN) or Hotspot with their School devices. In doing so, these students are bypassing the School's filtering systems which can have some ramifications in terms of security. I ask that parents/carers remind students the use of VPNs and Hotspot is strictly prohibited at Lindisfarne Anglican Grammar School and is in breach of the School's Student Code of Conduct. The current media coverage surrounding the Optus security breach serves as a timely reminder as to why the School deems online security to be of paramount importance.

Kate Cornell
Head of Senior School
Careers and Vocational Education & Training (VET)
School Psychology / Counsellor
Business, Entrepreneurship and Enterprise
Debating and Public Speaking
Performing Arts
Co-curricular Performing Arts Ensemble Rehearsals
Our ensembles on both campuses have resumed rehearsals this week and will be preparing for a wide range of performance opportunities between now and the end of the year.
Students with an interest in music are encouraged to find an ensemble that best suits their skill level and get involved.
All students studying elective music and drama, Years 9 to 12 are required to support our vibrant ensemble program.
Todd Hardy
Director of Performing Arts
FOTA Meeting - Friends of the Arts
Friends of the Arts (FOTA) is a sub-committee of the P&F created for parents and friends interested in supporting the Arts at Lindisfarne. FOTA has actively supported a number of events over the past years including our recent Funfest, We Will Rock You, The Musical, Lindisfarne Drama Festival, Monica Trapaga concert evening, senior art exhibition, and school holiday music workshops. All interested parents and friends are invited to join us for our next meeting for 2022 on Monday, 24 October, at 6.30 pm in the Mahers Lane Library.
David Keay
FOTA President
Germinate Records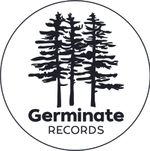 Photography and Digital Media
Science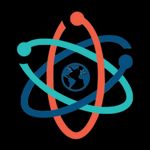 Technology and Applied Studies
Visual Arts
Wollumbin Youth Art Award
The opening of the Wollumbin Youth Art Award was held in the holidays at the Tweed Regional Gallery. The WYAA celebrates the artistic talent and creativity of young people living in the Tweed region. Illustrator Tamsin Anslie was the judge of the Youth Art Award and was overwhelmed by the high caliber of entrants.
Sadie Eddy (Year 7) was awarded Highly Commended in the 9-12 years section of the award.
We would like to take this opportunity to congratulate Sadie on her beautiful artwork Place of Pelicans, and all other Lindisfarne Anglican Grammar School students who were chosen as finalists in the Wollumbin Youth Art Award.
The exhibition for the Wollumbin Youth Art Award is on display until 27th November at the Tweed Regional Gallery.

Jane Brennan
Director of Visual Arts
Round Square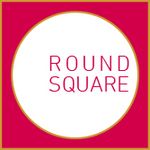 Round Square International Conference 2022 – Take Less, Be More
During the last week of Term 3 and the first week of the holidays, five students and two staff attended the RSIC2022 in Oxford, England. It was our first opportunity since joining Round Square to participate in a face-to-face conference, so as you can imagine, it was very exciting to be able to do so. It was also a historic day to arrive in England, on the day of Queen Elizabeth II's funeral. As a group, we felt the sombre mood on the day as we watched the funeral from Oxford.
Oxford University
Almost 1500 students from across the globe descended on Oxford to participate in workshops and listen to fantastic keynote speakers, including Emily Penn, Ben Fogle, and Sir Dieter Helm. We took part in Baraza discussions with other delegates, brainstorming ways in which we could all effect a positive change. This was a truly global experience, with delegates coming from all over the world to share their experiences and work collaboratively.
Our delegation was lucky enough to stay at Balliol College for part of our time, whose dining hall was the template for the one found at Hogwarts in the Harry Potter series. Next, we moved to Pembroke College, whose Alumni include the current King of Jordan, Abdullah II.
It was not all work and no play in Oxford. Our students enjoyed the tradition of punting, a Disco Boat experience with the other delegates, visiting some amazing museums, and spending the day at Blenheim Palace.
Aiglon College Switzerland
The conference lasted the week, and then we moved to Switzerland to spend some time at Aiglon College. Aiglon, famous for its outdoor education ethos, is one of the founding members of Round Square and is located about two hours from Geneva in the village of Villars. Here we could experience life at an international boarding school and enjoy a two-day hiking experience in the Alps. We were also joined by students from Kinross Wolaroi School based in Orange. The hiking experience was made even more memorable because of the weather. We ascended the mountain pass in overcast and very grey conditions. The next day we woke to a complete white-out, lots and lots of snow. This was amazing, especially watching the students from respective schools who had never seen snow become thoroughly childish and enjoy the freezing conditions. Suffice-it-to-say, teachers became popular targets for snowballs as we descended the mountain.
London
Our next stop was London…for 36 hours. It was a whirlwind visit but we crammed as much as we could into the time we had. The Natural History Museum, Harrods, Wellington Arch, Green Park, Buckingham Palace, Westminster Abbey, The Palace of Westminster, Big Ben, the London Eye, No. 10, The Cenotaph, Trafalgar Square, Leicester Square, Piccadilly Circus, Hamleys, Liberty, Carnaby Street, The Tower of London, Tower Bridge, St. Pauls…and more.
Trishul, Emily, Mikayla, Georgina, and Jess were fantastic ambassadors for Lindisfarne and amazing travel companions. Mrs McDowell and I feel honoured we could not only take part in RSIC2022 but also have such dynamic, confident and good-spirited travel companions.
Nairobi, Kenya 2023

Next year, in early October, RSIC2023 will be hosted by Brookhouse Schools in Nairobi, Kenya, an amazing school in an amazing part of the world. Details for this and other opportunities will follow in due course, or as they say…Watch This Space.
Mike Lush
Round Square Coordinator
Lindisfarne Recording Studio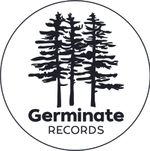 Co-curricular and Extra-curricular
Sport
Touch Football
National Youth Championships - (28 September to 1 October)
The DoorDash National Youth Championship is an annual tournament held on the Sunshine Coast in Queensland and is contested by Australia's best young Touch Footballers. This year, six Lindisfarne students were selected in the NSW CIS Opens teams to compete at the event. Declan Brown competed in the U18's Boys team while Giselle Smith (c), Anika Smith, Kiara Denny, Grace Denny and Tilly McLaughlin competed in the U18's Girls team. The girls progressed through to the quarter-finals, narrowly missing out on a semi-final spot. All Lindisfarne students were highly commendable throughout the tournament and represented themselves, their teams and their families with pride.
Gold Coast Titans All Schools - (5th-9th October)
The Gold Coast Titans All Schools event reached its 40th year in 2022 and took place in Runaway Bay on the Gold Coast. Over 450 teams played a combined 1,700 matches over the 5-day event. This year Lindisfarne debuted teams in the U13's Boys, U13's Girls & U15's Girls divisions while the U18's returned for their second time competing in the event since 2019. In addition to a tremendous amount of skill that was put forward, all Lindisfarne students exhibited a great amount of school pride & sportsmanship throughout the week. A big congratulations to all involved.


Spotlight on Lyla Williams
Congratulations to Lyla Williams who came 2nd place at NSW All Schools Athletics in the 5km Racewalk (30sec). She's now off to Adelaide for the Australian All Schools Athletics in December. Well done Lyla!


Spotlight on Sana Rice, Charli Wiegand, and Farrah Melville
Sana and Charli both played in the 2022 SEQ State Futsal Tournament on 24 and 25 September at Nissan Arena only to back it up with another 4 days at the 2022 AFA National Schools Championship along with Farrah Melville also held at Nissan Arena.
Sana and Farrah's team - South Coast Maroons, who had never even trained together as a full team did an amazing job and only lost one game throughout the tournament as did Charli's team – South Coast White. Both teams went on to face each other in the semi-finals, but Charli's team's experience was hard to beat and went on to win the Grand Final - 11-2.
All the girls did an exceptional job playing so many days of straight futsal. Farrah had the game of her life in the semi-final, Charli was on fire all tournament and Sana who also played in the U13's team as well as U12's was named an 'All Star' at the Dreamworld presentation night following the finals.
Congratulations to Charlie Wiegand who has been selected for an Australian team to play in Barcelona. Congratulations Charlie and on behalf of all of the Lindisfarne Community we wish you the Best of Luck!


Triathlon Training
Triathlon Training will begin next week for the upcoming Kingscliff Triathlon. Training will be in the Gym on Wednesday and Friday mornings 7.15-8.15 am with Mrs Tracy Foyster . Training will begin on Friday 21st October.
The Kingscliff triathlon is on Sunday, November 20.
Terranora Tennis Term 4 After School Program
The Tennis Terranora after school Tennis lessons will start again on Tuesday afternoons in week 2 Term 4 at Lindisfarne Mahers lane Campus Tennis Courts. These sessions are capped at 20 students.
Group lessons for beginners and competition players
Pricing: $64 for 8 weeks (sign up on parent lounge, Events, and Payments)
Time: Tuesdays 3:30-4:30 pm
Week 2 to Week 9 (18/10/22)-(6/12/22)
Location: Lindisfarne Mahers lane Campus Tennis courts
Run By Tennis Terranora Coach Caleb Maxted
Hockey Tweed
Hockey Tweed is running a summer Hockey 5's program starting next Wednesday 19th October. The program runs for 8 weeks and is a fun way for players to come together and enjoy the sport in a non competitive way.
NSW All Schools Athletics
I wanted to share with you some of our students' results at NSW All Schools Athletics at the start of the holidays just gone.
Natasha Flahey 13 years
13th Discus
10th Javelin
3rd 3000m Race Walk
Lily Alford 16 years
9th 100m (finalist and very tight finish from 6th place on)
11th 200m
Lyla Williams 16 years
Giselle Smith 19 years
10th 100m
7th Long Jump
4th Shot Put
7th Javelin
Elijah Lobascher 13 years
29th 100m
19th 200m
12th 400m
12th Long Jump
Hugo Grainger 13 years
25th 800m
22nd 1500m
7th High Jump
Cullen Grainger 14 years
9th 800m (very high standard final)
10th 1500m (again, very high standard for this age)
Thomas Ojiako-Pettit 15 years
Liam Reardon 15 years
10th 100m (finalist)
9th 200m (finalist)
7th High Jump
6th Long Jump
Owen Reardon 17 years
27th 100m
26th 200m
9th Long Jump
It is a tough competition down there with a number of talented competitors so if you see the students around the school, please pass on congratulations for their efforts.

Damien Clucas
Head of Sports and Activities
Monday Night Netball is in full swing with Round 4 being played this week. Our next round of games is on Monday, 17 October starting at 5:30 pm. Please ensure you know what time you play and arrive at least 15 minutes before the start of play. Your team manager can help you if you have questions and make sure you let them know if you will be unable to play.
Should you need more information or have further questions please contact netball@lindisfarne.nsw.edu.au.
Danielle Watters
World Lifesaving Championships 2022
Lily O'Sullivan returns from The World Life Saving Championships in Italy with 8 Gold and 1 Bronze Medal
Congratulations to Year 12 Student Lily O'Sullivan who was part of the Australian Youth Lifesaving Team and were dominant in winning back the World Title in Riccione, Italy over the holidays. There were over 37 countries competing in the youth championships. The Australian Team won the title by 278 points over New Zealand which is the largest win in history. Lily was a huge part of the team's success winning 9 medals including 8 gold medals and claiming a new Youth World Record in the 4 x 25m Manikin Carry Relay. There was also an extra level of connection for Lindisfarne who not only had Lily representing as an athlete but Mr Sam Dick, Lindisfarne's Year 7 coordinator and teacher, who was the Assistant Coach of the Australian Youth Team.

Lily finished the first 3 days on the beach with an amazing 7 Gold medals out of a possible 7 events! She is now the Youth World Champion in -
She also took out the world title with her teammates in -
Rescue Tube Rescue
Mixed Oceanman relay
Ocean Woman Relay
Board Rescue
The Australian team also won the Open Championship, this is the first World championship where one country has won both the Youth and Opens World Title. The Youth Team then moved to the Pool to compete in Pool Rescue. Lily dropped a huge 11 seconds off her PB to gain a Bronze in The Super LifeSaver Event, 4th place in Line Throw, and 5th place in 100m Manikin tow with fins.
It has been an absolutely amazing experience for Lily and a huge juggle to prepare on top of HSC preparation, racing the top competitors from across the globe. Her eye is now on the Nutrigrain Trials which she is looking to requalify on the 12th of November.
Library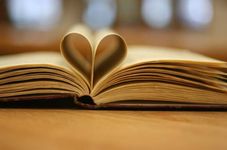 Upcoming Events
Loading events...
View full calendar