2022 Term 4 Week 7
25 Nov 2022
This Week Overview
Upcoming Events
Loading events...
From the Principal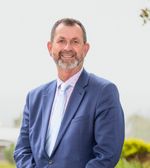 Dear Parents and Guardians,
What a pleasure it was to host the first Principal's Evening of Thanks since 2019 last Friday evening. Thank you to all those who attended the event including many of our supporters, sponsors, and volunteers that give so much time and support to Lindisfarne Anglican Grammar School each year.
The entertainment provided by our exceptional musicians and staff along with the beautiful food prepared by our food services team, made the evening extra special. Most of all being together and celebrating a year of achievement at Lindisfarne filled our hearts with gratitude for our school; especially our Students, Staff, Parents, and community members.
We were very excited to welcome Year 7 (2023) and Year 5 (2023) students to the Mahers Lane campus this week as part of our ongoing orientation program in preparation for the 2023 school year. The students enjoyed this visit and the range of activities on offer as they learned a little more about our school and the year ahead. The Year 7 (2023) Parent Information Evening on Monday Night was extremely well attended and it was heartening to see the support of the Parent Community as we prepare for 2023. Across the Junior School campus, students have also been trialing transitions to their next year group, with Year 4 students travelling to the Mahers Lane campus as part of their orientation process. These opportunities give students the chance to adjust and begin to manage the many changes ahead. We look forward to the Transition Service for our Year 8 students and families, which will take place on Tuesday, 29 November at 8.40am in Ngahriyah All Year 8 Parents are welcome.
Also this week the BEE faculty worked with the Middle School and Junior School students to present a market day allowing the students to showcase their emerging skills and interest in Business, Entrepreneurship and Enterprise.
On Wednesday afternoon the Reconciliation Action Plan (RAP) working group met for the final time for 2022. We have taken the first important steps with our RAP in 2022 and look forward to finalisation and initial implementation in 2023.
As I write this afternoon there is much excitement as our Year 5 and 6 students prepare for their long-awaited Stage 3 Disco. Thank you to the Parents and Friends Association who always support this social event for our Stage 3 students each year.
On Sunday we will mark Advent with a service with St Cuthberts Anglican Parish Tweed Heads. Our Junior Choir will be part of the service on Sunday. The Service commences at the Church at 9.00am sharp. All are welcome to attend.
As we approach the conclusion of the 2022 Academic Year, I draw your attention to Mrs Lush's recent communication to all families regarding Speech Day ceremonies. We look forward to celebrating these final important occasions for the 2022 school year and remind all families that as these events are held during school time, all students are expected to attend. Speech Day ceremonies are an opportunity for our students and families to celebrate and reflect on a rewarding year at Lindisfarne. All families are welcome to attend these significant celebrations.
I wrote to all members of the Lindisfarne Community earlier this week inviting all interested parents and supporters to join us for a Strategic Planning Day for netball on Sunday, 4 December 8.00am at The Boathouse Kingscliff. The day will be facilitated by Mike McLaughlin. Mike McLaughlin is the Founding Director and Lead Consultant of McLaughlin Sports Consultancy (MSC). Since its inception in 2002, MSC has successfully completed over 700 projects; working with over 250 client organisations from all levels of the international and domestic Sport and Recreation sectors. Please use this LINK to register your interest.
Stuart Marquardt
Principal
From the Deputy Principal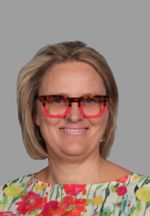 Chaplaincy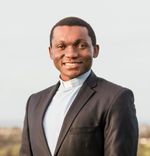 Dear members of the Lindisfarne Community,

The Hush of Advent
In the Christian calendar, the season of Advent begins this Sunday. Advent is a time of joyful preparation for Christmas. It comes from the Latin word, 'Adventus' which means "coming.' This Christian season asks us to prepare both materially and spiritually for the coming of the Divine Child at Christmas.
In the rush and busyness of this time of the year, Advent reminds us to take time to notice the presence of God who comes to us 'disguised as our lives, for Christ meets us not just at his birth at Christmas, but also in every person we live and work with. Christ also meets us in the daily events of our daily life and in the beauty of the natural world.
In the words of an Unknown author, "Let us then approach Christmas with an expectant hush, rather than the last minute rush."
You are cordially invited to the Advent Service on Sunday, 27 November, at St Cuthbert's (13 Powell Street), Tweed Heads at 9 am. Our Junior School Choir will be singing and it'd be wonderful for us to support them.

Community Christmas Service in the Mahers Lane Chapel on Sunday, December 4
Please be reminded that on Sunday week, 4 December 2023, at 4.30 pm (Afternoon Tea) and 5 pm (Service of Carols and Readings), we will be gathering in our Mahers Lane Chapel for our Community Christmas Service. All are welcome!
Christmas Giving Tree and Surplus Christmas Decorations
Thank you to all those who have donated to our "Christmas Giving Tree" in aid of Tweed Women and Children's Refuge and Kids In Need (KIN). We're still accepting donations of gift cards for these charities. Also, if you have any surplus Christmas decorations (indoor and/or outdoor/solar lights and other decorations), please bring them to the Chaplain's office or at School receptions. They will be used to assist those who lost all their decorations in the floods. We sincerely appreciate your efforts in helping those in need this Christmas season.
Thanksgiving Day
Whilst it's an American thing to have a Thanksgiving Day this time of the year, it's a tradition that's worth celebrating. Given the challenges of the pandemic years, fires, and floods, most of us have a new appreciation for the simple pleasures of life and have learned the lesson not to take anything for granted.
Brother David Stendl-Rast said, it's not happiness that makes us grateful, but gratitude that makes us happy. Perhaps, it'd be worthwhile for us to spend some time giving thanks for all the people and things we are grateful for. For despite 'all that is awry in our lives', Etty Hillesum said, 'life is still full of beauty and meaning.'
I thank you for the gift you are to the Lindisfarne School community, and I pray that God may bless you and yours as only he can.
I wish you a relaxing and restful weekend.

Rev Constantine Osuchukwu
Chaplain.
Parents and Friends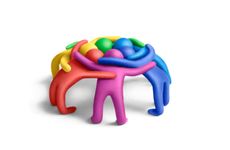 ParentEd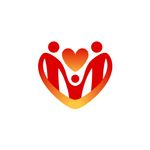 Wellbeing Team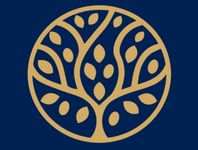 Transitioning To Secondary School
Moving to secondary school is one of the key milestones of a teenager's life. It's an exciting phase that happens alongside other big changes, including puberty.
It's important for parents to stay informed about their teen's transition to high school and to learn how to support them as they navigate these changes.
This can help you if:
your teen is about to start secondary school
you want to learn about the high-school-transition phase and what to look out for
you're seeking expert advice on this major life change and on how to support your teen.
What to know about the transition phase
Secondary school is an exciting time in your teen's life. During their transition to secondary school, they will experience new challenges and plenty of changes. You can support your teen by talking to them about any worries they may have during this time. Some of the changes your teen is likely to face during transition include:
being separated from the friends they made at primary school
meeting new people and making new friends
navigating their new school campus
learning different rules and expectations
getting to know multiple teachers
managing their study schedule and a new routine
moving into adolescence and experiencing puberty
starting to use social media and increasing their technology use.
How can I help my teen?
You can help your teen settle in at secondary school by:
Communicating with your teen about what to expect as they start high school. Encourage them to ask questions, and if you don't know the answers, find them together.
Helping your teen prepare for high school. Talk to them about what they need, and organise those things together.
Talking to your teen about how to use social media and technology safely and ask them to show you their favourite apps, games, and websites. Lead by example, set realistic boundaries for internet use, and show them how to use it in a positive way.
Getting to know other parents, your teen's teachers, and the school community.
Encouraging your teen to make new friends and to participate in social activities.
Getting involved in school events.
Being present and supportive during your teen's transition to high school.
How to stay involved
Teens may want more independence as they transition to high school, which can be challenging for parents. While it's good to give your teen the freedom to form their identity, make new friends, and explore their interests, you still play a key role in helping them to navigate this phase.
Here's how you can stay involved in your teen's school life as they become more independent:
Get involved with the school community. Go to parent-teacher conferences and stay across communication and key events. If there's a school website, online app or newsletter, check it regularly to stay up to date.
Observe changes in your teen, particularly their mental and physical health. If you have concerns about your child, contact your school or GP.
Make time to talk to your teen about school life at a time that works for both of you.
Respect your teen's need for independence and their ability to make decisions for themselves. Offer advice and support, but give them the opportunity to solve their own problems.
Celebrate their wins. Cheer them on when they do something great at school, such as performing well academically, taking part in a sporting event, or making a new friend. Rewarding their positive behaviours will strengthen their abilities and motivation to do well in the future.
For more tips go to: https://parents.au.reachout.com/common-concerns/everyday-issues/things-to-try-transition-to-high-school
From Reachout.com

Emmalene Wells
School Psychologist
Student Voice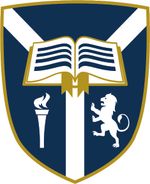 Whole School News
FIFA World Cup Screening At Lindisfarne
The World Cup Game at Lindisfarne

Early on Wednesday morning, members of our school community gathered in Ngahriyah to watch the Socceroos take on France in their opening match of the 2022 FIFA World Cup. The excitement was evident at the 9 minute mark when Australia scored first courtesy of an outstanding cross from Matthew Leckie, finding Craig Goodwin for the finish. Hopes were high but dashed quickly as the strength of footballing powerhouse France shone through defeating the Aussies 4-1. Regardless, the opportunity to watch this special event as a school community was quite something. Across this event and the subsequent 'Green and Gold Day', students raised significant funds for destinyrescue.org.au, a very important cause. Thank you to Rev. Constantine, Y12 Leaders, and all staff who supported this event.
Kane Bradford
Head of Professional Practice, Innovation, and Partnerships

Uniform Shop - Beat the Rush
Dear Current Parents,

If you require new Uniform for 2023 please visit the store PRIOR to closure on the 9th of December.
All Year 8 Parents are reminded of the change in Uniform from Year 8 to Year 9 including the need for the blazer
The Uniform Shop hours until Christmas closure are:
Monday, 21 Nov 8.00am - 4.00pm
Tuesday, 22 Nov 8.00am - 4.00pm
Wednesday, 23 Nov 8.00am - 4.00pm
Thursday, 24 Nov 8.00am - 4.00pm
Monday, 28 Nov 9.00am - 5.00pm
Tuesday, 29 Nov 9.00am - 5.00pm
Wednesday, 30 Nov 9.00am - 5.00pm
Thursday, 1 Dec 9.00am - 5.00pm
Friday, 2 Dec 9.00am - 5.00pm
Monday, 4 Dec 9.00am - 5.00pm
Tuesday, 5 Dec 9.00am - 5.00pm
Wednesday, 6 Dec 9.00am - 5.00pm
Thursday, 7 Dec 9.00am - 5.00pm
Friday, 8 Dec 9.00am - 5.00pm
Appointments are preferred but not essential for top-up purchases.

PLEASE try to purchase what you need NOW to avoid the January rush.
Further information for online orders or to make bookings is available at https://www.lindisfarne.nsw.edu.au/uniform-shop/
Leischa Bevan
Uniform Shop Manager
Junior School
Year 4 Fingal Head Excursion
On Tuesday 22nd November 4R, 4S, The Green Team parent helpers, and our team leader Sarah Whitrod went on an excursion to Fingal. We completed two activities, painting bollards to protect the curlews and the forest walk. After painting the bollards we went to plant some trees on the other side of the protected area while some people stayed and continued painting. Everyone did a great job at painting and planting and we were so excited to go on the Fingal forest walk!

On our way, we met Sarah and ate some morning tea. She brought some icy poles before the walk and they were delicious! At the start of the forest walk, we saw preschools decorated bird boxes and then listened to Sarah's daughter's, acknowledgment of Country. Halfway through the forest walk, we went and stood down on the beautiful Dream Time Beach. In the sand dunes, some 4R classmates saw two tiny baby birds in a small nest and they looked so cute!
We walked back up the beach and started to head back. Sarah showed us a secret way to loop back around to the start of our walk. Throughout our return, we saw the bird box that 4R had painted. 4R recognised it easily because we had a big starfish on the front of it. As we made our way back to the entrance of the walk and we saw a huge goanna in the tree by the beach! This excursion was the best! We saw so many wild and wonderful things from bird boxes to birds in sand dunes and it all happened in one day. We would like to say a huge thanks to Sarah Whitrod for making this happen. Over the Christmas Holidays, we strongly encourage you to take your family to Fingal to enjoy the magnificent forest walk.
Sari Heta and Lily Young
Year 4 Students
Weekly Report With Crofty's Junior School Sport
Total Football Academy after-school Program
The Total Football Academy program will come to an end with the last session next Monday 28th November. The program has been well supported and the students have had a great time each week. We would like to thank Andy and the coaches at Total Football Academy for running the program and teaching us so much about Football.
FUN Swimming Carnival (Kindergarten, Year 1 and Year 2)
What a way to end the carnivals for the year! The Fun swimming carnival for Kindergarten, year 1, and year 2 was a great success. The weather was kindly providing a warm day full of sunshine, and the sausages for lunch were a great hit.
Kindergarten
The sunshine and warmth last Friday provided perfect weather for our annual Fun Swimming Carnival. It was a fun-filled day and excitement levels were high, creating a buzz of energy throughout the day. Kindergarten students had just completed 4 weeks of intensive swimming lessons prior to the carnival. Our newfound confidence in the water allowed us to participate in a variety of fun water-based activities. It was wonderful to see so many brave and happy children doing their best as well as the many family members who were able to share it with us. Congratulations to all of our Kindergarten Super Fish, staff and parent helpers on a successful Fun Swimming Carnival!
Yolanda Whitaker Teacher KT
Year 1
Year 1 had a fantastic time at the Fun Swimming Carnival. Although there were a few chills whilst waiting outside of the pool, all of the students loved having a kick and a splash, racing each other on the noodles, and swimming a half lap as fast as they could. The highlight of the day: "Jumping into the pool and diving through the hoops!"
Kaitlyn Kidd Teacher Year 1K
Year 2
What a fabulous day! Year Two had the most wonderful time in the sunshine at Kingscliff Pool. Arden said "My favourite part was in the big pool and doing over arm!" Mason thought "Jumping off the block!" was awesome and Ollie thought the "Best bit was the sausage sizzle." An all-round super way to spend a fantastic Friday, a great success.
Melissa O'Reily Teacher 2OB
Thank you to our amazing teachers, they are so good at what they do! I am constantly blown away by how great they are. The day was a great success because of you all.
Thank you to all the parents that helped out both in the pools for the day and on the BBQ cooking delicious sausages for the kids. You are amazing supporters and I know that the students have so much fun with you all involved.

A huge thank you to Jo Croft @ Jo Croft Mortgage Choice who provided the sausages for the Sausage sizzle.
We are so thankful for her fabulous sponsorship of all of our FUN carnivals.
Big Bash Cricket Day!
On Friday 2 December (week 8) the Year 3 and 4 students will be participating in the annual Big Bash Cricket Day at Sunshine Avenue.
The Big Bash is a great way to finish our sporting year and will occur during class time on the back oval and on Arkinstall Park. As this is a normal school day parents are not required to attend. The students have been put into teams for the day. Students are asked to dress in their team colours. Please ensure that clothing is sunsafe and appropriate to participate in a sporting activity that will include running.
Spotlight on Student - Dean Arghyros
Dean has recently competed at two branch carnivals for Surf Life Saving. He competed at the Lennox carnival on 6 November and at the Yamba carnival on 20 November against other clubs in the branch that operates from the Qld border down to Coffs Harbour.
He has had exceptional results as follows:
Lennox
- 2nd is the individual board (under 11)
- 2nd in the individual swim (under 11)
- 1st in the all age board relay (under 11 representatives)
- 1st in under 11 sprint relay
- 3rd in the under 12 sprint relay (filled in for the older age group)
Yamba
- 2nd in the individual iron
- 1st in the individual board ( under 11)
- 1st in swim teams event (under 11)
- 1st in sprint relay (under 11)
Congratulations Dean on your fantastic results keep up the great work.

Nathan Croft
PE Specialist P-4
Sunshine Avenue Giving Tree
Green Team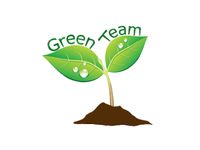 Stephanie Alexander Kitchen Garden
Middle School
Year 6 Parents and Students are invited to this event being organised by some of our wonderful Year 6 parents.
You can confirm via this link.
Senior School
The local Lions Clubs are seeking nominees for the 2022-2023 Lions Youth of the Year competition which is now open. The Lions Club states the aim of this competition is to:
"encourage, foster and develop leadership in conjunction with other citizenship qualities in our youth, at the age when they are about to enter the fields of employment or higher education, and provides students with the incentive to pay greater attention to the general qualities, so vital in developing our youths into first-class citizens. The qualities sought, apart from academic attainments, are those of leadership, personality, sportsmanship, public speaking, and good citizenship. The students meet in fellowship and have the opportunity of open discussion, exchange of ideas, and meet professional people of a community service Club organisation. (Lions Australia, 2016)"
Entry Eligibility
The Quest is open to high school students who are over the age of 15 and under 19 years of age on 30 June 2023. Lindisfarne is encouraging eligible students currently in Year 10 and those just commencing Year 12 to consider entering this competition.
Competition Requirements
There are a number of steps involved for students who decide to enter this worthwhile competition:
Application Form. A completed application form must be submitted to Mrs. Walker.
Panel Interview. Each contestant will have to attend a panel interview that will discuss the material noted in the application form. Additionally, they will have to answer four general knowledge questions. This usually lasts about 30-40 minutes.
Public Speaking. On a separate occasion from the panel interview, applicants will need to complete the public speaking component of the challenge before an audience of Lions members, family, and adjudicators. This often occurs at a Lions Club dinner. There are two parts to this section:
Prepared Speech. Applicants prepare a speech, on a topic of their own choice, that lasts for five minutes.
Impromptu Speeches. Each applicant will also need to complete two spontaneous speeches that last for no longer than two minutes each.
Competition Levels
There are a number of levels to this competition, the first being the Club heats which are usually held early in February. The winner of this heat is expected to proceed to the next level of the competition.
Prizes
Besides providing an opportunity to enhance communication skills in both the interview and public speaking forums, there are some other rewards for entering this competition.
Next Step
Email me before 28 November, at swalker@lindisfarne.nsw.edu.au, if you would like to find out more about this competition or simply nominate yourself. Coaching sessions and further instructions will be provided.

Suellen Walker
English Coordinator
School Psychology / Counsellor
Business, Entrepreneurship and Enterprise
Debating and Public Speaking
LOTE
In Week 6, Madame Gula and I joined our Year 7 classes for a fabulous French Pique Nique. The event celebrated the end of our Au Marché (At the Market) unit, as students had been learning how to buy fresh food. Food is an engaging topic for teaching languages that also enables the learning of useful vocabulary and opens up discussions about cultural differences in travel. Most students ordered their bread and pastries in French however not many were brave enough to taste the pâté or the blue cheese!

We look forward to continuing this theme with our French Food Truck unit in Year 8. Bon Appetit!
Madame Weterkamp
Teacher of French
Maths
Creating pathways for students to recognise mathematics as a visible phenomenon in their daily routine instead of a set of abstract rules and concepts confined to the classroom is an important component of the Mathematics Standard course. This week students in the year 12 course had the opportunity to flex their muscles and apply mathematics to heart rates. Heart rates fall under the topic of Rate and Ratios and provided an opportunity to take our classes outside. Students were required to record their resting heart rate, and maximum heart rate, and record post-exercise and recovery heart rates. Examining their recordings, students could then calculate different training zones required for specific exercise adaptations.

Kelly Bedford
Teacher of Mathematics
Performing Arts
AMEB Speech and Drama Exams
Earlier this month, 26 students from Years 4 to 8, undertook Speech and Drama exams. They performed their individually devised Drama programs in front of an external examiner. We are very proud of their dedication to improving their communication and performance skills in this way.
Congratulations to all students on this fantastic achievement.
Special mention to the following students who achieved the highest possible mark A+ (High Distinction) in their respective exams
Year 7
Sienna Williamson
Madeline Neumann
Anna Haubek
Year 5
Lucy Simmonds
Macy Duggan
Mikiyo Walsh
Year 4
Harper Reid
Chloe Manwarring
Ginny Leslie
Amelia Haubek
Ayva Immisch
Hunter Gaffney
Todd Hardy
Director of Performing Arts
​Speech and Drama Concert
On Wednesday afternoon in the Mahers Lane Chapel, 125 students from Kindergarten to Year 4 took part in a Speech and Drama Concert for their families.

They performed group plays and group poems to showcase their stagecraft skills.
Congratulations to all students on their entertaining performances
Todd Hardy
Director of Performing
To kickstart 2023, our Middle and Senior School Music Ensembles will have a two-day intensive music workshop in January.
All students from Years 5 to 12 with prior ensemble involvement are invited to attend the workshop which will involve all of our Music staff and specialised professional tutors.
If you are new to the School or not currently in an ensemble you will be assigned a group on the first day.
The workshop will culminate in a concert for parents on Thursday 19 January at 1.30 pm in Ngahriyah.
Students will have the opportunity to rehearse with our core Music Ensembles as well as participate in our Mass Choir, improvisation sessions, extension ensembles, and specialised musical clinics.
Please confirm your attendance by completing the Music Workshop form or via performingarts@lindisfarne.nsw.edu.au.



Todd Hardy
Director of Performing Arts
Germinate Records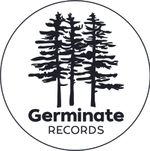 Photography and Digital Media
Science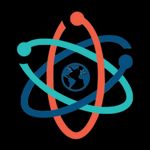 Technology and Applied Studies
Visual Arts
Lindisfarne Success In ARTEXPRESS
Last week the Visual Arts Department received the news of four ARTEXPRESS nominations of our 2022 HSC Visual Arts students and their Bodies of Work. Congratulations to the following students on their ARTEXPRESS nominations:
Olivia Carroll for her work The Value of Commercial Art "Not just another pretty picture"
Chloe Guye for her work Contemplation
Elise Noakes for her work SEEN
Cate Roberts for her work The Wild Wild West
ARTEXPRESS is an annual series of exhibitions of exemplary artworks created by New South Wales visual arts students for the Higher School Certificate examination. In the 2022 NSW Higher School Certificate, 8028 students submitted Bodies of Work for the 2022 HSC Visual Arts Examination, and 410 students were nominated for ARTEXPRESS. It is an amazing accolade for our students, teachers, and the school to receive four nominations for ARTEXPRESS 2023 after the many hours of work, heart and soul that go into the creation of a Body of Work.
Further to this news, the school received notification earlier this week that Olivia Carroll and her work The Value of Commercial Art "Not just another pretty picture" has been formally selected for exhibition in 2023. Her artwork will tour a number of galleries in Sydney and in regional New South Wales next year with the 2023 ARTEXPRESS exhibition.
Congratulations to Olivia on her successful selection for ARTEXPRESS 2023 and our other amazing students on their nominations.

Jane Brennan
Director of Visual Arts
Learning Enrichment
Homework Club has finished for the year and will recommence in Week 2 of Term 1 2023.
Enjoy the Christmas break from all of us in The Learning Enrichment Team!
Round Square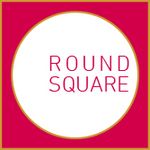 International
Homestay Families Required
From March 3 to 24, 2023 (please note the slight change of date), Lindisfarne will again be hosting students from the Aoyama Gakuin University (AGU) in Tokyo. The students are aged between 19 and 24 years and are studying various university subjects.
The AGU student visit aims to provide cross-cultural experiences for both the Lindisfarne and AGU students. Homestay families are required to provide a room, meals, transport to and from the school (they can catch the Lindisfarne bus), Sunday visits to church, and plenty of fun and conversations. Homestay families are reimbursed $300 PW ($900 in total) to cover the cost of food and transport. Due to the change of dates, there will be an additional $40. On Friday, the students arrive, and they will engage in activities at the school. It is hoped families can collect them (and their bags) at the conclusion of the school day.
If you would like to express interest in being a homestay family, please email drsuzannehudson@gmail.com or phone 0432 147 776 for further information. I hope you can support this excellent program.
Jeremy Godden
Head of Junior School
Sustainability
Lindisfarne Recording Studio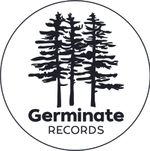 Co-curricular and Extra-curricular
Sport
Casuarina Hockey Club - Join Up!
Duke of Edinburgh Bronze Award
What a fantastic time was had by all of the Bronze Duke of Edinburgh During their practice hike in the Gold Coast Hinterland last week.
Some started the hike with trepidation and concern that they had all the right equipment and would have to carry it all with them.
Throughout the journey, students developed valuable skills in leadership, organisation, and teamwork. The students worked together to read their maps and compasses, decide on their routes, and check in with each other about when breaks were needed. Students should be proud of the way they supported their peers with words of encouragement and the sharing of resources.
Sienna Little
Zoe Marshall
Amelie Tonnet
Lachlan Wisler
India Yen
Nicolas Leotta
Emily Daniel
Chloe Clunies-Ross
Bradley Gilmour
Thomas Cunnah
Jack Edwards
Jesse Bravington
Mitchell Buchan
Eliza Evesson
Tessa Ford
Eden Critchlow
Mani Lopez
Kynan Luescher
Lil Proart
Flinders Shirley
Mia Harris
Summah Orford
Kingscliff Triathlon


Name

Swim

POS

Cycle

POS

Run

POS

Overall Time

Place

Isabelle Daniel

Big Kids

10-12 yr olds

4.03

8

20.05

8

7.44

5

31.53

= 4th

Out of 22 competitors

Farrah Melville

Big Kids

10-12 yr olds

4.20

12

20.22

10

7.31

1

32.14

7th

Out of 22 competitors

Campbell Patterson

Big Kids

10-12 yr olds

8.26

3

21.45

16

7.58

16

38.10

16th

Out of 36 competitors

Ben Dickens

Big Kids

10-12 yr olds

9.37

25

21.18

20

8.31

29

39.27

19th

Out of 36 competitors

Rex Flood

Big Kids

10-12 yr olds

9.56

26

22.44

27

10.10

28

42.51

28th

Out of 36 competitors

Ollie Clark

Big Kids

10-12 yr olds

10.50

30

21.42

26

8.03

22

40.36

22nd

Out of 36 competitors

Channing Melville

Juniors

7-9 yr olds

2.53

4

12.50

4

2.19

4

18.03

4th

Out of 24 competitors
Last Sunday, Lindisfarne students were thrilled to finally be able to compete in their first Kingscliff Triathlon as previous events over the past three years have been cancelled due to Covid or extreme weather conditions. Students had an early start with a tide-assisted swim before they had to tackle strong winds during the cycle. Luckily the run leg was completed before the heat of the day set in. All students crossed the finish line smiling, having clearly enjoyed the event.
Congratulations to the following students who participated in the triathlon; Isabelle Daniel who finished with a brilliant result of equal fourth overall; Farrah Melville, finishing 7th overall and recording the fastest run in her category; Campbell Patterson, finishing 16th and recording the 3rd fastest swim in his category; Ben Dickens, finishing 19th; Ollie Clark finishing 22nd, Rex Flood, finishing 28th and Channing Melville competed in the Junior event finishing 4th.
We are looking forward to training for the next Kingscliff Triathlon on the 19th March 2023 and entering more students to have a greater Lindisfarne presence.
Entries for the next event can be made by clicking on the following links;
7-9 yrs - 100m swim, 3 km cycle, 0.5 km run
10-12 yrs - 200m swim, 6 km cycle, 1 km run
13+: Pinky - 200m swim, 6 km cycle, 1 km run
Tempta - 300m swim, 10 km cycle, 2.5 km run
14+:750m swim, 20 km cycle, 5 km run
For more information about the Triathlon and training times, contact Mrs Foyster - tfoyster@lindisfarne.nsw.edu.au


Cricket
Our Year 7 to 9 Cricketers took on a talented TAS team from Armidale in the second round of the Wiburd Shield. TAS won the toss and elected to bat first in the 50-over fixture. TAS got off to a flyer making 123 for the first wicket. Our Lindisfarne side fought back, taking regular wickets, and dismissing them for 270. The bowling attack was led by Josh Marsh (2/35) and James Rosser (2/61). In reply, our side never gave up chasing the big total but ultimately fell short, all out for 126. Determined innings was compiled by Harry Kershler (33), Tom O'Brien (20), Josh Marsh (15) and Bonnie Crimson (15). It was great to see the fighting spirit from the girls and boys in our Junior side. Whilst that marks the end of our Wiburd Shield campaign, we look forward to more cricketing opportunities coming up over the coming season.
NFL Flag
On Tuesday, a small group of Year 5 and 6 students representing Lindisfarne competed in the inaugural NFL Flag event at Carrara. This tournament, being the first of its kind to be held on Australian shores, provided a unique opportunity for our students to learn a brand new sport, before then testing their skills against one of the other nine schools hand selected to participate.
From the very first game, our students looked switched on - scoring within the opening minutes. This run of form continued through the remainder of the first match and then into our second game, coming away convincing winners in both. By the time our third-round game had come along, our students were on a high, growing in confidence that the training time committed was finally paying off. That confidence took a slight blow in a frustrating third-round game that saw us come away with no points. With no time to dwell on the past, the team prepared themselves for their final round against the pool group leaders. In what was a highly entertaining affair, our Lindisfarne students played out of their skins to hold the opposition to two touchdowns whilst also managing to score themselves. With the game ending in a draw, and results from other games not falling our way, it meant that we finished our Pool in 3rd place, narrowly missing out on a semi-finals berth by an agonising 1 point. Nonetheless, our students did absolutely everything they could and left nothing out of the park. They came away from the event, as did I, extremely proud of their efforts and most importantly with big smiles on their faces in what was an unforgettable event experience.
I would like to give special thanks to Matt Bedford and Cherie Montford for their contribution to the lead-up preparation and then running of the day. I would also like to thank and congratulate our committed team of students - and by extension their parents, for the many hours of training and study they put in these past six weeks. Bring on NFL Flag 2023!
NCIS Primary Touch Football
On Wednesday the 23rd of November, four year 5 and 6 Touch Football teams competed in the NCIS primary event. The year 5 mixed team won all games and finished first while the year 6 girls finished equal first (placing second by one point on a count back). The year 6 boys finished third and the year 6 mixed team finished second. Congratulations to all students involved!
Best and Fairest Awards:
Boys: Taj Williams
Girls: Lola Parsons
Year 5 mixed: Oliver Clarke & Isabelle Daniel
Year 6 mixed: Cooper Vane & Eve Doyle
Basketball - Australian Schools Championships
This is the first year that Lindisfarne is sending two of our high performance teams to the Australian School's Championships - an U15 and U17 Boys team.
Wishing the playing roster all the best:
U15 team
Pedro Cestari
Harry Kershler
Oliver Watters
Billy Blair
Talon Chilcott
James Douglas
Ben Squires
Jackson Mater
Flinders Shirley
U17 team
Marlow McDornan
Joshua Watters
Manny Leach
Thomas Chong
Will Roberts
Henry McMillan
Cody Wilkes
Liam Reardon
Jahlan Janes
The ASC's is the pinnacle event for school basketball in Australia that sees Secondary Schools from around Australia travel and compete in a weeklong event. In recent years the ASC's have become so well regarded that they have on many occasions included teams from neighbouring countries participating in the event.
Spotlight on Dane Folpp – Freestyle Mountain Bike Rider
After recovering from an injury, which had our year 10 student Dane Folpp out of action for 7 weeks, we are happy to report he is back riding better than ever, competing again, and gaining great results.
In September, Dane was unable to compete in round 2 of the AST (Australian Slopestyle Tour) at the Kooralbyn MTB Festival which was devastating for the young Freestyle Mountain Bike Rider. Only 2 days before the event he over-flipped a front flip whilst training at home and broke his collarbone and chipped his scapular.
The road to recovery began and his hopes to compete and do well for round 3 (the final stop of the AST) came true last weekend. Dane managed to qualify in this Australian Men's Open category at Greenvalley's MTB Park and came 2nd which is a huge achievement for this 15-year-old. Dane now
has his sights set on improving his results in 2023.
Damien Clucas
Head of Sports and Activities
Strategic Planning Day For Netball
All interested parents and supporters are encouraged to come along to the Strategic Planning Day for netball. The day will be facilitated by Mike McLaughlin.
Mike McLaughlin is the Founding Director and Lead Consultant of McLaughlin Sports Consultancy (MSC). Since its inception in 2002, MSC has successfully completed over 700 projects; working with over 250 client organisations from all levels of the international and domestic Sport and Recreation sectors.

Mike has worked with organisations such as the International Olympic Committee, International Cricket Council, Commonwealth Games Australia, British Swimming, Swimming New Zealand, Sport Australia, Archery Australia, Swimming Australia, Judo Australia, Netball Australia, Australian Rugby Union, Surfing Australia, Hockey Australia, Rowing Australia, Bowls Australia, The PGA of Australia, Gymnastics Australia, AFL, Triathlon Australia, Surf Life Saving Australia, Diving Australia, numerous state sporting organisations, all Australian State Departments of Sport and Recreation, and several State / Territory and Regional Institutes of Sport; and many more.
Mike has a Master of Business Administration in Sport Management and a Bachelor of Applied Science in Sports Coaching. Prior to founding McLaughlin Sports Consultancy in 2002, Mike worked as an Australian Institute of Sport Scholarship Coach; National and State Sporting Organisation Development Manager; University lecturer (sports management); TAFE lecturer; Sport Australia Consultant; and International Private School Sports Excellence Programs Manager.
Since founding MSC, Mike has assisted Peak Industry Bodies, national, state, and local Government departments, clubs, state, national, and international sporting associations, and state/territory institutes and academies of sport, in all facets of sports governance, planning, management, capacity development, high-performance sport, workforce development, participation growth, and service delivery.
MSC has undertaken Organisational Reviews; developed Sports Facility, Strategic, Participation, High Performance, Commercial, and Coach/Official Development Strategies; developed all resource elements of coach education and official development programs; and designed whole sports athlete development pathway frameworks for over 50 international, national, state and local sporting organisations over the past 27 years.
PLEASE USE THIS LINK TO REGISTER YOUR INTEREST

Library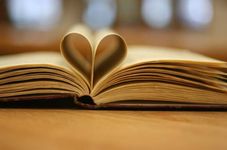 Please Donate To The Lindisfarne Giving Tree
Christmas Decoration Appeal
Community News
You're Invited - 8 x 8 Art Award and Exhibition
Christmas Services Times - Anglican Churches in the Tweed 2022
Careers and Vocational Education & Training (VET)
Upcoming Events
Loading events...
View full calendar