2023 Term 1 Week 2
10 Feb 2023
This Week Overview
Upcoming Events
Loading events...
From the Principal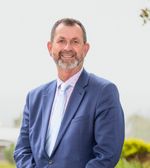 Dear Parents and Guardians,

Kinetic (Surfside) had advised that the planned industrial action for Monday 13 February will no longer take place. Kinetic (Surfside) Buses will run as scheduled. I wanted to make sure we communicated this to families, as we have seen some information out in the community. I want to continue to remind families to please make use of available bus services, carpool with other families in your local area and use the drop-and-go zones to limit traffic congestion as much as possible around our campuses.
The swimming carnivals over the last two days have been wonderful events for our students and community. The student behaviour has been excellent and I want to thank every student for the way they promoted a positive culture of inclusion, healthy competition and fun for the events.
The Senior School carnival was a historic event for us as a school, with St Hilda and St Margaret House students competing in a House competition for the very first time. It was wonderful to see the House crests on display on the new House marquees supplied by our Parents and Friends, we were thankful to have these in time for the carnivals. In future years, when others are talking about the history of our school, key moments like this will feature strongly in the story of our school. Thank you to Mr Clucas, Mr Croft and all the members of our staff who contribute to these events.
It has been pleasing to have such strong attendance from our parents for our start-of-year events. The Meet the Senior School Tutor night on Monday was very well attended, with Year 9 parents staying to hear about The Rite Journey program and the Camp Kokoda program. These two programs form an integral part of the Year 9 journey and also form a solid foundation for our students, as they embark on their final few years at Lindisfarne as part of the Senior School.
We continue our introductions to our teaching groups next week when we hold our Year 5 and 6 Meet the Teachers night on Tuesday night, Early Learning Centre morning tea on Wednesday, and Meet the K to 4 Teachers on Friday, prior to the whole school Welcome Event on Friday evening.
The Welcome Event is open to all Parents and Guardians and is a social event so our current families can meet, and welcome, new families, rekindle parent connections and enjoy some hospitality with some wonderful performances by our music students. The event is jointly hosted by the Lindisfarne Parents and Friends who give so much service to our community and urge all Parents and Guardians to make time for this event. The details are listed below this article.
School sport is underway with training and preparations well advanced for many sports. On Thursday evening we will host our Rugby Season launch, followed on Saturday by our Netball Season launch. I thank Joseph Coyne and Danielle Watters for their leadership of these programs and the opportunities it affords our passionate students.
Our Scholarships applications for 2024 close this evening, and already we have record numbers of applicants. Demand for places at Lindisfarne continues to be strong. I remind all parents that they must ensure they have any 2024 sibling enrolment applications in prior to Friday, 24 February when we start interviewing for available places. Sibling enrolment applications after this date will not be prioritised and be subject to our normal processes based upon the date of application.
Stuart Marquardt
Principal
Save the Date - Friday, 17 February
All Parents and Guardians are invited to attend the Welcome for 2023.
From the Deputy Principal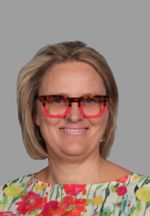 Chaplaincy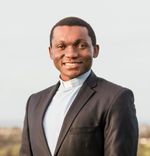 Dear Students, Staff, Parents and Guardians,

Stephen Covey once said, "begin with the end in mind." I would like to reflect with you on the twelve principles that I shared with our Middle and Senior School staff and students, and which I hope will stand us in good stead for the year ahead:
1. Put God first -pay attention to your spiritual life and to the one thing that truly counts in life: God. Be open to God for God longs to give you the happiness and joy you're searching for. God is your friend who loves you so much and has wonderful plans for your life. Allow God to love you, direct you, bless you and guide you this new year.
2. Opportunity - Marlon Rico Lee said that "the things you take for granted, someone else is praying for." Let us make the most of the opportunities offered at Lindisfarne, and not allow them fritter away because they come so easily.
3. Choices -Your choices, not your parents wealth or success, determine your future. Make good choices always!
4. Character -Who you are when no one is watching. Be a person of good character -online and offline.
5. Characteristics - 'Be yourself,' said Oscar Wilde, 'everyone else is taken'. What will people remember you for? Be the person who makes others feel great about themselves. Or as Robby Novak puts it, "Be somebody who makes everybody feel like a somebody."
6. Culture building -The culture we seek to build at Lindisfarne implies that we put our values of compassion, wisdom and respect into action. As Simon Sinek said, "Values + action =culture." Not all of us can do great things, but we can do small things with great love (Mother Teresa). May sincere and genuine love for each other imbue all we do and say this new year.
7.Emotional Agility -hold life's challenges and joys together. As we say in Africa: 'things go up and down and up again.' Never ever give up! '...Just keep going, Rilke said, 'No feeling is final.'
8.Be Kind always - to our teachers, to our parents, to yourself, and to one another. 'Kindness is cool.'
9.Be Grateful -As Brother David Stendl-Rast said, "it's not happiness that makes us grateful, but gratitude that makes us happy." If you want to be happy, be grateful.
10.Be Curious -be amazed… life is awesome! Question things you read or see on social media or what Andrew Tate says. Questions lead us on a quest for deep knowledge. Don't settle for mediocrity.
11.Don't do what's easy, do what's hard. "Because you are not made for comfort, rather you are made for greatness" (Pope Benedict XVI).
12. Take care of your life, your growth, your education, your belongings; take care of nature; take care of the School's property; take care of each other. Because the future is in your hands; Lindisfarne is in your hands, Australia in your hands. You decide what you want to make of it.
Finally, always remember that you're loved. I make mine the words of Pablo Casals, one of the greatest cellists of all time, who said:
"Each second we live is a new and unique moment of the universe, a moment that will never be again…
Do you know what you are? You are a marvel. You are unique. In all the years that have passed, there has never been another child like you. Your legs, your arms, your clever fingers, the way you move. You may become a Shakespeare, a Michaelangelo, a Beethoven. You have the capacity for anything. Yes, you are a marvel. And when you grow up, can you then harm another who is, like you, a marvel? You must work, we must all work, to make the world worthy of its children."
I wish you a restful and relaxing weekend full of joy, health and happiness.
The Reverend Constantine Osuchukwu
Chaplain
Important Information
SEQTA Engage - Parent Portal
SEQTA is a leading teaching and learning support system that integrates Wellbeing, Learning and Attendance management in one solution, driving deeper engagement with students, teachers and parents to improve learning outcomes.
SEQTA is made up of three systems that all work together to assist teachers (SEQTA Teach), students (SEQTA Learn) and parents (SEQTA Engage).
The linked guide below will assist Parents in beginning to explore SEQTA Engage, which will allow them to have better visibility across their child's whole school life, including:
Lesson information
Homework
Reports and teacher feedback
Timetables
Notices
Attendance and wellbeing information
Key school documents
All assessment and feedback data
Parents will still use Parent Lounge for things like school fees, trips and excursions, absenteeism etc but parents will be able to access these Parent Lounge features via the SEQTA Engage portal so we recommend logging into SEQTA Engage.
You can log into SEQTA Engage by using your current Parent Lounge username and password at:
https://engage.lindisfarne.nsw.edu.au/

We have prepared the Lindisfarne SEQTA Engage Parent Guide to assist you.
Parents and Friends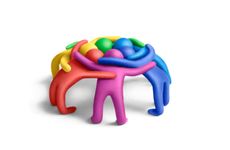 P&F Trivia Night - Tickets on Sale
Gather the crew and get ready for a night of fun and games! The P&F Trivia Night is the ultimate trivia test, where knowledge meets laughter and competition takes centre stage. Whether you're a trivia master or just along for the good times, the P&F have a night full of challenges and surprises in store for you. So grab a seat and get ready to put your brain to the test!
Facebook groups are provided and supported by the Lindisfarne Parents and Friends (P&F) through the Parent Representative program and supported by the Lindisfarne Community Engagement team. These groups allow parents to share, collaborate and get to know each other in a friendly and supportive manner. Please join the relevant group for your Lindisfarne student.
In the coming weeks, we will be checking in with our current Admins of each group and confirming if they wish to continue in 2023 and of course be on the lookout for those willing to support the group by being involved.
Any queries can be sent to community@lindisfarne.nsw.edu.au

Preschool Joeys - New group for 2023
We ask all participants to remember that we are a community that values respect, and participants whose online behaviour doesn't align with this value will be removed.

Simon McKinley
Director of Community Engagement
ParentEd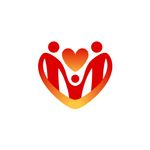 Wellbeing Team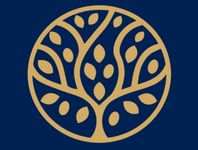 Student Voice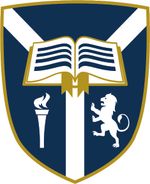 Whole School News
Scholarships and 2024 Enrolments
Scholarships
Scholarship applications are now being accepted for the 2024 school year. Applications close on Friday, 10 February 2023.
Lindisfarne offers a limited number of Academic, General Excellence, Music, and Sports scholarships to students who meet the eligibility requirements.
Scholarship Categories
Academic – Based on a high level of academic merit.
General Excellence – For students who demonstrate strength in a range of areas as listed below.
Music – High level of music capacity is required combined with satisfactory academics.
Sport – For students who are competing in at least one sport at state level or above combined with satisfactory academics.
For more information and for the full criteria please visit 2024 Scholarships.
2024 Enrolments - Sibling Priority
Lindisfarne offers priority for sibling enrolments. To be considered for sibling priority for 2024, applications must be received by Friday, 24 February 2023.
Simon McKinley
Director of Community Engagement
Kinetic (Surfside) Bus Passes - Have You Applied?
It is critically important that all Lindisfarne students who use the Kinetic (Surfside) Bus Service have registered for travel.
Who should apply/reapply?
All students transitioning from Primary School to Secondary School. This means all Year 7 students, even if they attended Lindisfarne and had a bus pass in Year 6. Please reapply.
Students whose details have changed. If you have moved house or changed any address or personal details, you must reapply for a bus pass.
Students without a bus pass who wish to travel on a bus. Anyone who is travelling on the network for the first time, or has used the network and never applied for a pass.
It is readily apparent through conversations with students that many students use this service every day and have never applied for a bus pass. Doing so assists Kinetic to allocate the correct number of buses and helps us as a School to continue to advocate for more buses on behalf of our students.
To apply or reapply, please see the link below.
https://transportnsw.info/tickets-opal/ticket-eligibility-concessions/school-student-travel

Simon McKinley
Director of Community Engagement
Due to the additional new enrolments and students requiring travel on the Lindisfarne buses, the School had added an additional bus to accommodate students from the Byron Bay area.
Please ensure you review the new 2023 Bus Schedule and Timetable which will be attached to an email advising you of seat allocation for the commencement of Term 1 2023.
The Lindisfarne buses provide a service to and from the residential address of the family. The Lindisfarne Bus service does not have the capacity to meet requests for the Lindisfarne buses to transport students to swap buses to travel to other locations for sport, work, social or other reasons.
Should your child need to attend such an activity we advise you to make alternative arrangements like carpooling to transport your child to their event.
Your understanding in this matter is appreciated.
Please direct any Lindisfarne bus enquiries to bus@lindisfarne.nsw.edu.au

Brett Dinsdale
Business Manager
Junior School
Junior School Performing Arts
It is that time of year again when we would like to offer our students the opportunity to take part in a range of our extra-curricular programs and activities run at the Lindisfarne Junior School Campus. Ensemble groups range from Concert Bands, Acting Clubs, Junior or Intermediate String Orchestras, Choirs, Guitakestra (Guitar Orchestra), and Rock Band, to name a few. These ensembles present students with a variety of exciting opportunities throughout the year to represent Lindisfarne. So as to limit the amount of class time missed, all ensemble groups will run before and after school, with the exception of one or two ensembles running at lunch.

This year, all of our Year 4 students will be participating in learning a brass and woodwind instrument as part of the program. Parents of these students would have been emailed a Google Form to submit. This form will advise us of each student's instrument preference. These instruments will not be able to go home with students until the form has been submitted. Unfortunately, due to the limited number of classroom instruments, preferences will be issued on a first in first served basis. In addition to this, we will also be offering an extension program for students with previous experience in violin, viola, cello, or double bass. The inclusion of string students in the Year 4 program is limited and will require students to already be performing and reading music at a high standard. Students wishing to continue on violin, viola, cello, or double bass will be required to audition.
Our Year 2 and 3 parents will once again have the option to enrol their son or daughter into our String program. All parents of these students would have received an email with a form attached which they will need to submit. These instruments will also be issued on a come first served policy. Any existing string students wishing to continue will also need to re-enrol using this form.
Junior School Ensembles
Please note; any students wishing to join one of our Junior school ensembles will need to complete the google signup forms which will be emailed to all parents at the conclusion of week 2. Junior School ensembles will commence at the start of Week 3.
Actors Club - Tuesday lunchtime/D.E.A.R time
Actors Club will be run by Mrs Kim Shepherd (Miss Kim) who teaches Speech and Drama across both campuses. The Actors Club is open to all Year 3 and Year 4 students who would like to develop their 'Acting for the Stage' skills. Activities will include stagecraft, characterisation, and reading and interpreting scripts. This club is designed for students who are keen to work with a range of peers and are comfortable performing in front of a group.
Rock Band
The Rock Band ensemble will be run by Ms Alicia Charleston who is one of our specialist guitar tutors. Due to the nature of this ensemble, students wishing to enrol will need to participate in a small informal audition to demonstrate competency on their chosen instrument. These students will sit in on a Rock Band rehearsal where the teachers will assess their ability and will notify them at the end of the rehearsal if they are ready to join the band or not. Please be aware that it is a prerequisite for all guitar students wishing to join this ensemble to also be a member of the Guitakestra ensemble group and all vocal students to be members of the Choir.
Guitakestra
What is 'Guitakestra'?
Guitakestra is an orchestra consisting of only guitars. Students will learn to play in an ensemble setting, focusing on note reading and rhythm reading, performance techniques whilst learning to play fun arrangements of an array of songs. Any guitar student wishing to become a member of the rock band will be required to also be a member of the Guitakestra.
The only requirement for this ensemble is that students are currently having guitar lessons.
Choir
Music is an important part of your child's education. Music develops creativity, builds self-confidence and adds to social development. Last but not least, music should be FUN. If your son/daughter enjoys singing and is looking for a fun ensemble to join but is not sure which one, this ensemble is a good starting point. No previous experience is required to join the Junior School choir however this ensemble group is only offered to students in Years 2-4.
Intermediate String Orchestra
This ensemble is an invitation-based ensemble group for students who are performing at the necessary standard on a string instrument such as violin, viola, cello, and double bass. Mr Warr our String Director will be in touch with all students he feels are ready to join the intermediate string orchestra.
For students wanting to join the Beginner Orchestra or Concert Band ensemble, these groups will not commence until the start of term 2.
I'm really looking forward to an exciting year of performance and learning opportunities for our students here at the Junior School.
Jesse Edwards
Junior School Performing Arts Coordinator
Safer Internet Day at The Junior School
Junior School students celebrated this important day by engaging in a variety of activities to ensure they stay safe online.
Kindy and Year 1 discovered how important it is to have rules about technology use at home through the shared reading of Swoosh, Glide, and Rule Number 5:
Year 2 brainstormed ways that they can help themselves and others to make the most of the online environment while Year 3 and 4 students participated in a special Safer Internet Day Webinar where they explored how to
identify ways to connect online safely
reflect on how connections, posts, and comments can affect themselves and others
develop ways to protect themselves using settings, help seeking, and reporting strategies.
Some students also created a Safer Internet poster to encourage others to consider their internet use.
(Above Poster created by Kendall, 3B)
Krissy Affleck
Information Services and Digital Pedagogy
Junior School Sport - Chat's With Crofty
Dates for Term 1
Please find below Term 1 - Junior School key dates to add to your calendar:
Friday 24 March (Week 8) - FUN Cross Country Carnival
Total Football Academy - After School Program
The Total Football Academy after school program will kick off next week on Monday 13 February and will continue until week 10 Monday 3 April.
This program was promoted at the end of 2022 and has some vacancies at this stage. This will be filled on a first come first basis, so if you are interested please sign up ASAP. This program will be run again in Term 2, 3, and possibly Term 4 this year. Information about the program can be found in the Flyer here: AFS Lindisfarne T1.pdf.
Runners Club
Lindisfarne Junior School will start the runners club next week 3 on Monday 13 Feb at Sunshine Avenue. The purpose of the Runners club is to assist in the running development of our school students and preparation for the upcoming Cross Country competitions.
Last year the Runners Club was a great success with students and parents joining in to improve their running, and fitness or just to spend time with each other doing physical activity. Students in years 1 - 4 are welcome to attend.
Runners Club Training days will be Monday and Wednesday morning. The training sessions will begin at 7.30 am sharp and will conclude by 8.30 am. Students will be required to bring along their school uniform to change into after the completion of the session. Students will be given time to change and have something to eat before the first bell at 8.45 am. We would love to see parents and carers come along and join in the fun, what a great way to start the day with a little exercise and spending time with your kids.
Sportstar Spotlight
This week in the Junior School we would like to highlight the achievements of two of our up-and-coming athletes who competed at the Regional Little Athletics over the weekend.
Jack Kane had a large program of events and an exceptional day placing 3rd in Long jump, 1st in 100m, 1st in 200m, 1st in 70m, and 1st in the High Jump.
William Middleton also competed in Regional Athletics. He also had a fantastic day placing 1st in the 800m.
Both boys are now off to the State Titles in Townsville in March. Congratulations boys and good luck in your upcoming competitions.

All information relating to sporting programs, Gala Days, and Sporting Competitions run at the Junior Campus will be advertised in the Newsletter, and information sent home to parents. Please keep an eye on the Newsletter for relevant information throughout the year.
Nathan Croft
PE Specialist P-4
From The Head of Junior School
What a fantastic start to the school year we've had so far! We recently held a successful swimming carnival for our Year 3, 4, and some Year 2 students, and we couldn't be more proud of everyone who participated. A huge shout-out to Mr Clucas and his team of helpers who put together such a great day – you all did an amazing job!
We have some exciting news to share with you – congratulations to our Term 1 House Leaders! It was wonderful to see so many high-quality candidates step up to lead our school, and we can't wait to support and work with you throughout the term. The Term 1 House Leaders are:
St Andrew - Jack S and Isla H-B
St Barnabas - Alice S and Oliver C
St Cuthbert - Frank N and Willow C
St Hilda - Jasper M and Parker W
St Margaret - Liam Y and Tiahn R
St Stephen - Sailor L and Lexie B
Next week, we will be inducting our Year 4 students as leaders in Monday's assembly. All Year 4 students will be presented with their leader badge, which is a symbol of their position within the Sunshine Avenue community. This week, we spoke about the importance of leadership and the opportunities that all students have to demonstrate it and build a positive school culture. Let's remember, leadership is not just for those with badges or titles – it's for everyone.
During the week, I had a chat with our Year 4 students about our school culture and the importance of being an "upstander" rather than a "bystander". We talked about the unacceptable behaviour of taunting and criticising someone who stands up for what is right, and the need for clarity in our values and expectations for conduct and behaviour as we start this new school year. Our students have been introduced to the refined and clarified Student Code of Conduct, which sets out clear expectations for everyone within the Lindisfarne community. Let's continue to strive to be the best we can be!
We also had a productive evening with our Kindy to Year 2 teachers on Wednesday as we kicked off our first of three professional development sessions on the InitiaLit literacy program. Thank you to all of our teachers for their commitment to this improvement strategy – we have no doubt that the outcomes will be incredible!
I also wanted to mention a potential stomach bug that has been going around in the community. In an effort to maintain a healthy and safe learning environment for all students, we strongly advise that you keep your child at home if they are experiencing any symptoms of a stomach bug, such as vomiting, diarrhea, or stomach pain. Please note that students should remain at home for at least 24 hours after their last symptom has subsided, or until they have seen a healthcare provider and been cleared to return to school. This will help prevent the spread of the illness to others and promote a faster recovery for your child.
If your child does become sick, please do not hesitate to reach out to your healthcare provider for further guidance and treatment. Thank you for your cooperation and understanding as we work together to maintain a healthy and safe school environment.
For those families who have been awaiting news on a dedicated afternoon bus service for Lindisfarne students, unfortunately, I don't yet have positive news to share. Some headway has been made in discussions with representatives from Transport for NSW on a number of matters relating to services for Lindisfarne students but, at the time of writing this article, I have not received confirmation or details. I will continue to work with relevant agencies and stakeholders and will update the community if/when information comes to hand.
Lastly, we'd like to give a big thank you to all of our parents for supporting our uniform standards. Our students are dressed for success, and we couldn't be more proud! As we wrap up the second week of term, we expect that our students are now familiar with their specialist schedules and are wearing the correct uniform each day. Thanks again for your support!
Upcoming dates of note:
Monday 13 Feb - Junior School Assembly (Yearr 4s presented with leadership badges)
Wednesday 15 Feb - ELC Morning Tea
Friday 17 Feb - Meet the Teachers Evening followed by P & F Welcome Event
Jeremy Godden
Head of Junior School
Green Team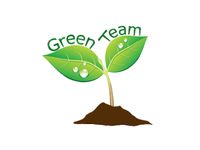 Stephanie Alexander Kitchen Garden
Middle School
From The Head of Middle School
Swimming Carnival
It was a spectacular day today for the Junior and Middle School Swimming Carnival. The event was a great success with strong attendance from our parents and grandparents. The students' enthusiasm and participation were wonderful to see.
Thank you to all of the staff who attended and to Damien Clucas and his team for the organisation and smooth running of our carnival.
Stage 3 Meet the Homeroom Teacher Evening
The Stage 3 Meet the Homeroom Teacher Evening is an important event and one we recommend all Middle School parents of Year 5 and 6 students attend. As well as meeting key staff, parents will also get an overview of the Middle School structure for Year 5 and 6 students. Year Level Coordinators will also speak in detail about the Stage 3 Pastoral Care program at Lindisfarne. This evening also offers a great opportunity for parents to meet with other families in the same Homeroom group.
Date: Tuesday 14 February at 6:30 pm (NSW time)
Venue: Lindisfarne School Chapel, Mahers Lane for initial welcome then move to individual Homerooms with Homeroom teacher
Year 8 Induction Ceremony
On Tuesday 14 February from 8:40 am our Year 8 Cohort will be inducted as the Middle School Leaders for 2023.
Year 8 parents are invited to attend this special ceremony in Ngahriyah where our students will receive their silver Middle School leadership cross and our elected captains will receive their respective badges.
If you wish to attend and have not yet registered your intention, please do so via this link: Middle School Leadership Induction
Please be advised that car parking will be available on the bottom oval. Parking attendants will be on hand to assist you.
DiscoverEd
DiscoverEd is a new program being rolled out across the Middle School this year. It replaces the previous 'Electives' program.
DiscoverED involves all students in a holistic program, building character, competencies, and life-skills in our students. This will be achieved through a Project-Based Learning approach. Classroom focus is centred on an extended process of inquiry in response to a complex question, problem, or challenge faced by the community. Students will be able to explore personal interests and strengths within a framework that supports a breadth of opportunities and the development of their intellectual curiosity aligned with the Round Square ideals.
Internationalism
Democracy
Environmentalism
Adventure
Leadership
Service
Beyond the classroom, a service-based approach should be taken to bring the students' projects to life within the wider community; with a focus on, "Using one's gifts for the good of others."
Being a Round Square member school, we have the ability to collaborate with approximately 230 like-minded schools in 50 countries across the world. Having such a reach, allows our students to have an impact on the local, national, and global community.
Cathy Cox
Head of Middle School
Senior School
From the Head of Senior School
Meet the Senior Tutor Evening
The annual Meet the Senior Tutor Evening was a very well-attended event on Monday, 6 February. Parents of students in Years 9-12 had the opportunity to hear from the School Principal, the School Chaplain and the Heads of House before meeting their child's House Tutor. This event is an important date in the calendar, and offers opportunities to build relationships across the School community.
Year 9 Rite Journey
It was a pleasure to host Andrew Lines at Lindisfarne earlier this week. Andrew is the founder of The Rite Journey, a program undertaken by all Year 9 students to help acknowledge and celebrate each student's shift into adulthood. The program also seeks to foster connections with positive adult role models and connect students with their strengths. Andrew discussed the importance of this program with Year 9 parents, ensuring another successful year of The Rite Journey at Lindisfarne Anglican Grammar School.
Swimming Carnival
The Senior School Swimming Carnival was held at TRAC in Murwillumbah on Thursday and was a terrific event. It was wonderful to see so many students participating - both competitively and for enjoyment. Thank you very much to Mr Damien Clucas and his team for running another successful carnival.
Lions Youth of the Year
It was a pleasure to support Mia Wilkinson (Year 11) and Zia Mowbray (12) at the Lions Youth of the Year event at Kingscliff Bowls Club on Thursday. The Lions Youth of the Year  program has a proud history of encouraging and fostering leadership skills in Australian students approaching the end of their high school years. By emphasising qualities like academic skills, sporting and cultural involvement, public speaking and contribution to the community, Youth of the Year aims to bring forth the next generation of outstanding young Australians. I would like to congratulate Mia on her selection to progress to the next round of the competition.
Kate Cornell
Head of Senior School


Careers and Vocational Education & Training (VET)
School Psychology / Counsellor
Business, Entrepreneurship and Enterprise
English
Debating Adjudicators Wanted
Lindisfarne has had an overwhelming level of interest in debating. However, to enter these teams we need adjudicators. If you are a member of the Lindisfarne community and would like to adjudicate a Gold Coast Debate, we need you. No previous experience is needed. However, all adjudicators will need to attend the Gold Coast Debating Summer School at Bond University on Saturday 18 February. Details about the course and requirements may be found at: https://www.goldcoastdebating.org/summer-school-2023
This adjudication opportunity is not only open to parents or grandparents. It is also open to current Year 11 and 12 students and any of our recent graduates. A small honorarium is also provided. The rate varies depending on whether you are a current student or an adult.
If you decide to adjudicate, please register your interest on the expression of interest form at https://www.goldcoastdebating.org/ and indicate that your affiliated school is Lindisfarne. The debates will be held at schools on the Gold Coast on scheduled Wednesday evenings. If you are interested in adjudicating, please also email Mrs Suellen Walker at: swalker@lindisfarne.nsw.edu.au.
Suellen Walker
English Coordinator
From The English Classroom
Year 11 students have started their Common Module: Transition to Senior English (Reading to Write). The premise of this module is to explore a range of works (both fiction and non-fiction) in the quest to become more well-rounded writers. Last week, students wrote some 'black out' poetry. This activity generated lots of creativity and interesting poems.

I would like to introduce our featured English teachers this week: Mrs Suellen Walker and Ms Emily Brewer. Mrs Walker is the English Coordinator and powers the excursions, the debating program, public speaking, and Lions and Rotary speaking competitions amongst other endeavours. Ms Brewer has been involved in many facets of the School community and notably, has brought Book Week back to Mahers Lane with great enthusiasm. Both Mrs Walker and Ms Brewer will be familiar faces to many of our students and offer a wealth of teaching expertise across year levels.

Kylie Wharton
Director of English
Debating and Public Speaking
Mathematics
Parent Information Year 7 and Year 8 Mathematics
Year 8 Mathematics
In 2023 we have 2 targeted classes based on Mathematics results from last year. They are 8D and 8G. (They are different from the ADASTRA classes.) These classes are fluid and students can come in and out throughout the year, depending on their application or assessment and class results.
All students in Yr 8 have access to extension and advanced work regardless of their class.
Also, we have a smaller target mathematics class (8I) which has students who have struggled with this subject in the past. We have done this to enable extra help for these students, with smaller numbers (12) and more teacher-aide support. This class is not fixed, as students will come in and out depending on the assessment and class results.
Shortly each Mathematics teacher will be emailing the class parents, to introduce themselves, share the class page and to inform you of the day-to-day running of the class.
Feel free to contact the mathematics class teacher or me if you are concerned about your child's placement in Mathematics.
Year 7 Mathematics
In 2023 we have 2 targeted classes, 7D and 7G. (They will be slightly different from the ADASTRA classes.) These classes are not finalised as we had limited data for most of the students from Year 6. The classes will be fluid and students will come in and out throughout the year, depending on their application or assessment and class results. All students in Yr 7 have access to extension and advanced work regardless of their class.
Also, we have a smaller target mathematics class (7I) which has students who have struggled with this subject in the past. We have done this to enable extra help for these students, with smaller numbers (currently 10) and more teacher-aide support. This class is not fixed, and students will come in and out depending on their assessment and class results.
Shortly each Mathematics teacher will email the class parents, to introduce themselves, share the class page and inform you of the day to day running of the class.
Feel free to contact the mathematics class teacher or myself if you concerned about your child's placement in Mathematics

Mr Frank Malone
Director of Mathematics
Performing Arts
Year 11 and Year 12 Drama Excursion To OnStage
OnStage is the showcase of some of the finest examples of Drama Performance and Projects from the 2022 state cohort. A selection of students currently studying Drama in Years 11 & 12 had a jampacked day of theatre and culture on a day trip to Sydney with Mr Leach and Mrs Visser.

Flying out early on Wednesday morning, students went straight to the famous Belvoir Street Theatre for a workshop on 'Devising Theatre'. Exploring how to incorporate tableau, soundscapes, levels, focus, and repeated movement into a short but stunning group devised performance, students created and shared their original performance pieces. Next up was OnStage at the Seymor Centre where Monologues and Group Performances were played out along with, for the first time, a scripted-reading with professional actors and a showing of a student film. In the foyer was an array of exemplar samples from the Individual Projects, including Promotion & Program, and colourful Costume Designs. Viewing these fabulous works has given our students a greater understanding of the expected quality of work in Year 12 Drama, and proved a fun bonding experience that enhanced their craft.
Back row: Desiree Mahleka, Aquila Day, Isaac Rynehart, Bailey Keay, Manaia Hyett, Olive Theobald, Yasmin Scott, Amity Chaffey
Front row: Phoenix Bennett, Gracie Lynch, Annie Stautner, Fergus Hogan, Naiya Boschma-Wagner, Lolo Laga
Back row: Olive Theobald, Desiree Mahleka, Lolo Laga, Fergus Hogan, Annie Stautner, Gracie Lynch, Phoenix Bennett, Manaia Hyett, Bailey Keay, Isaac Rynehart Front row: Amity Chaffey, Aquila Day, Yasmin Scott, Naiya Boschma-Wagner and Belvoir Practitioner Nicole.

Loretta Visser
Drama Teacher
Friends of the Arts
Friends of the Arts (FOTA) is a sub-committee of the P&F, formed in 2018 for parents and friends interested in supporting the Arts at Lindisfarne.
FOTA has actively supported a number of events over the years including an evening of Jazz with Monica Trapaga, the Katie Noonan concert, The Big Chill student performances, Lindisfarne Drama Festival, Bring it On and The Grunch, musicals, Darren Percival concert, the Senior Art exhibition and just recently, the January Music Workshops.
All interested parents and friends are invited to join us at our first meeting for 2023 on Monday, 13 February in the school library at 6.30 pm.

David Keay
FOTA President
Performing Arts Private Studio Tuition
Private lessons for speech and drama and music tuition are available at Lindisfarne for almost all instruments, voice, and songwriting/music production. Right now is the perfect time to sign up. The 30-minute lessons occur during class time, before and after school on a rotating basis.
Many thanks to those parents who have already completed the application form, we have over 670 students already enrolled. Places are now limited, if you are yet to enroll your child, please follow the links below:
2023 Application for Instrumental, Vocal and Songwriting/Production Tuition
Music Tutors Performance Evening
Music Tutors Performance Evening
On Wednesday 22 February, we will present an evening concert to showcase the talents of our studio music tutors and music staff.
This concert is a great opportunity for students to hear our music staff perform in a professional setting and will feature a variety of styles from Rock to Classical.
This year the concert will be followed by meet n greet which is a great opportunity for parents and students to chat with our studio music tutors. Any new students to the school with an interest in music are encouraged to attend this concert to gain an appreciation of the ensembles and programs on offer.
This year we will also include performances from the Senior and Middle School Choirs, Senior and Middle Stage Band, and senior students.
Starting at 6.30 pm, the 90-minute concert will be hosted by our Friends of the Arts committee. Drinks will be available from 5.45 pm
Todd Hardy
Director of Performing Arts
Co curricular Music Ensemble Rehearsals
Middle and Senior School
Co-curricular Music Ensemble Rehearsals
After an amazing kick start to the year with our hugely successful Music Workshops, rehearsals for our school ensembles will resume in Week 2 of this term,
I would encourage all students with an interest in music to find an ensemble that best suits their skill level and get involved. All students studying elective music in years 9-12 are required to support our vibrant ensemble program.
Music Ensembles - Core & Elective
We have a large offering of music ensembles to cater to our ever-growing cohort of young musicians. Our Core Ensembles are designed to ensure that our students develop correct technique, ensemble awareness, and appropriate sight-reading skills. We offer elective ensembles for students who are already a member of a core ensemble and looking to extend their performance opportunities. Some elective ensembles require an audition.
Actors' Group
Wednesday Lunch (12.45 pm)
Open to Years 8 - 11, the Actors' Group is for any student who enjoys acting, improvisation, and enacting scripts. There is one major acting focus area per semester.
Middle School Orchestra (Core)
Tuesday mornings 7:30am-8:15am
For students of year levels 5-8 with a passion for playing orchestral compositions in large groups.
Instruments may include; saxophone, clarinet, flute, trombone, trumpet, baritone, french horn, euphonium, oboe, bassoon, auxiliary percussion, and bass guitar.
Middle Stage Band (Elective)
Wednesday mornings 7:30am-8:15am
For students of year levels 5-8 with a passion for playing funk, blues, swing, and jazz compositions in a big band style ensemble.
Instruments may include; saxophone, trumpet, trombone, bass guitar, electric guitar, drums, and keyboards. (by audition)
Senior School Orchestra (Core)
Friday Mornings 7:30am-8:15am
For more advanced students of year levels 7- 12 with a passion for playing orchestral compositions in large groups.
Instruments may include; saxophone, clarinet, flute, trombone, trumpet, baritone, french horn, euphonium, oboe, bassoon, auxiliary percussion, and bass guitar.
Senior Stage Band (Elective)
Wednesday mornings 7:30am-8:15am
For students of year levels 8 -12 with a passion for playing funk, blues, swing, and jazz compositions in a big band style ensemble.
Instruments may include; saxophone, trumpet, trombone, bass guitar, electric guitar, drums, and keyboards. (by audition)
Senior Choir (Core)

Monday & Wednesday Lunch (12.45pm)
Senior vocalists who are committed to rehearsing a variety of repertoire at a high level in a variety of styles and genres. (by audition)
Middle Choir (Core)
Wednesday Lunch (12.45pm)
An energetic and fun ensemble for students of year levels 5-8 who love to sing and would like to perform in a group setting.
Guitar Ensemble (Core)
Wednesday Lunch (12.45pm)
An ensemble for guitarists and bassists of all levels, with a focus on developing sight-reading and ensemble awareness whilst also fine-tuning guitar techniques.
Drumline Percussion (Core)
Thursday mornings 7.30am - 8.15am (starting in week 4)
This ensemble is open to all drummers and percussionists of year levels 5-12, focussing on drum techniques and ensemble awareness through the rhythmic disciplines of an American-style drumline.
String Ensemble Yr 5-12 (Core)
Monday Lunch 12.45pm
There's an exciting buzz around the string department this year with the premier string ensemble taking off again. All string students from year 5 to 12 participate in this large ensemble. From Mozart to Jigs there's something for everybody to have a lot of fun!
Chamber Strings (Elective)
Tuesday Lunch 12.45pm
This advanced ensemble prides itself on higher level musicianship and skill to provide the members with a highly rewarding ensemble experience. With fun and challenging repertoire, students can really sink their teeth into Chamber Strings. (by audition)
Elementary Dance Group (Yr 5 & 6)
Monday Lunch (12.45pm)
This year we are pleased to announce Mrs Amber Phillips will be directing a new contemporary dance ensemble which is open to all students in Year 5 and 6.
Elementary Dance will commence next Monday lunchtime in PA1. with a brief info session and registration for this group. All students are encouraged to attend.
Middle Rock Band (Elective)
Wednesday 7.30 - 8.15am
Senior Rock Band (Elective)
Tuesday 7.30 - 8.15am
Both of our Rock Bands allow students to perform classic rock repertoire in an ensemble setting. Rock band encourages teamwork and develops an understanding of the roles of vocalists and rhythm section players whilst also developing stagecraft.
Students must be a member of a core ensemble to qualify for entry to this ensemble
Todd Hardy
Director of Performing Arts
Germinate Records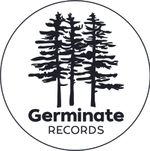 Photography and Digital Media
Science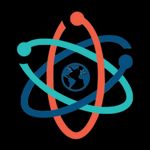 Well, we have kicked off the 2023 school year in style. Engineering Studies students have begun to explore the world of possibilities in their Laboratory sessions last week. They had an opportunity to pull apart a chainsaw, maintain it and put it back together again (and yes it was allliiiiveeeeee!). If that wasn't enough, a group of enthusiastic students also took on an Arduino Programming and Robotics challenge in order to enhance and utilise a set of sensors that were in disarray. Thank you to all those who put in a great effort and I am super excited for all of the adventures we are yet to go on!
Best regards
Mr Mulla
Technology and Applied Studies
Learning Enrichment
Homework Club will recommence in Week 2, from 3:30 pm to 4:30 pm in the Library at Mahers Lane. Please ensure you are prompt in picking your child up from the pickup zone at 4:30 pm.

Round Square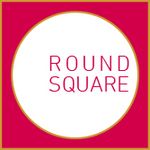 Join RS Zoom Postcard from Fountain Valley School in USA on 8th March
Fountain Valley School invites up to 6 students from Years 10,11 or 12 for a Round Square Zoom Postcard on March 8th with the theme "Safe Spaces: Where we all belong".
This 90-minute call will examine how our campus physical spaces can create emotional and mental safety to instill a sense of belonging in our communities around the world.
Mike Lush
Round Square Coordinator
Sustainability
We strongly encourage students to have waste free lunches at Lindisfarne. Waste free lunches use reusable items instead of single-use plastic or other disposable items. Having a waste-free lunch is a win for everyone as it makes our school cleaner, reduces landfill, and saves parents money as you no longer need to continually buy a disposable plastic wrap for lunches.
Having a waste-free lunch is simple and easy. Plastics and disposable items can be replaced with more sustainable items that can be washed and reused again. This is great for the environment and ends up being cheaper for you. The below table may be used as a helpful guide to make your lunches waste-free.
| | |
| --- | --- |
| Lunchbox Disposables | Sustainable Alternatives |
| Sandwich in plastic cling wrap, a zip lock bag or aluminium foil | Sandwich that is packed in a reusable container or in a beeswax wrap |
| Chips, biscuits, cake and other snacks in plastic packaging | Chips, biscuits, cake and other snacks packed in a reusable container |
| Yoghurt squeeze pouches | Yoghurt in a reusable container with a washable spoon |
| Plastic water bottles | Reusable water bottle (there are bubblers and water bottle refill stations around Lindisfarne where bottles can be refilled with cold water) |
| Fruit and vegetables in plastic | Pack whole fruit and vegetables as they don't require packaging or slice fruit and vegetables and store them in a reusable container |
| Cheese strips or sticks wrapped in plastic | Cut up cubes or slices of cheese in a reusable container. |
| Disposable cutlery | Reusable cutlery |
Patrick Brabant
School Assistant - Sustainability
Lindisfarne Recording Studio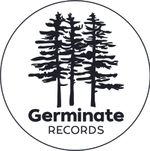 Co-curricular and Extra-curricular
Co-curricular and Academic Support Opportunities
Lindisfarne offers a range of co-curricular opportunities and dedicated academic support sessions for students.
Please visit the link to see further information about the opportunities listed below.
Link - Co-curricular Activities for Term 1 – 2023

ACTIVITY
Actors' Club
Chamber Strings (by audition)
Choir – Senior (by audition)
Choir – Middle
Cricket
Cross Country Training
Drum Line Percussion
Elementary Dance Group (contemporary dance)
eSports (5/6) - Nintendo Switch
eSports (7/8) - Nintendo Switch
Football Training - Primary (Girls and Boys)
Football Training - Open & U15 GIRLS
Football Training - Open & U15 BOYS
Garden Club
Guitar Ensemble
Homework Help
Junior VEX Robotics
Middle VEX Robotics
Middle Orchestra
Middle StageBand by audition
NFL Training
Rock Band – Middle Level
Rock Band – Senior Level
Round Square
Rugby Union Program
Senior StageBand by audition
Senior Orchestra
String Ensemble
SRC
Touch Football
Touch Football
Triathlon Training
Visual Arts Assistance
HSC Visual Arts Studio Session
ACTIVITY
Biology
Chemistry
Diploma of Business
English Help Sessions
French
Hospitality Assistance
Japanese
Japanese
Maths Help Session
PDHPE
Physics / Engineering Studies
Textiles and Design
Sport
Swimming Carnivals
The swimming carnivals wrap will be in next week's newsletter. In writing this editorial after the Senior Carnival, I can unequivocally say that this event was a magnificent day down at Murwillumbah. The students were so well behaved and the vibe throughout the carnival day from staff to students and teaching staff was excellent.
As always the March Past performances were very entertaining. The winner of the March Past was St Stephen.
1st - St Stephen
2nd - St Cuthbert
3rd - St Barnabas
4th - St Andrew & St Hilda
6th - St Margaret
NCIS Tennis Championships
We had 12 students represent Lindisfarne at the NCIS Tennis championships in Grafton on Thursday.
Jamere Arnesen
Jake Archer
Andie Buchan
Matilda Daniel
Bradley Gilmour
Nicolas Leotta
Coby Mead
Heidi Miklos
Harlem Selvey
Ayva Immisch
Summer Immisch
Tyson Walk
Border Schools Gala Day
This is a secondary school concept forged between Hillcrest, St Andrews and Pacific Coast to value add to our sports programs. The term one gala day is MTB, Tennis and Touch Football on 21 February.
****There is a partner meeting this TUESDAY, 14 February in T1 at recess.
Tennis
Up-coming competition will be held at Arkinstall Tennis Courts, Tweed Heads.
This is a doubles competition for :
Years 7 to 9 Boys
Years 7 to 9 Girls
Years 10 to 12 Boys
Years 10 to 12 Girls
Regular tennis players are welcome to sign up, please register your interest on SEQTA/Parent lounge or Student cafe under extracurricular sign-ups.
Touch Football
At David Burns Oval, Banora Point
Miss Danielle Davis will select teams through her squads.
MTB
At Nerang
Years 7 to 12 experienced MTB riders are encouraged to sign up
Sign ups have been open for a few weeks now, but will close next Tuesday, and registrations sent to the organising school (Hillcrest).
NCIS Secondary Hockey Trials
The NCIS Secondary Hockey trials will be held on Monday 13 March in Grafton.
Please log on to student cafe under Extra Curricular and sign up if you would like to participate in these trials.
Individual trial for all Secondary 16&U Girls/Boys and Open Boys interested
in representing NCIS at CIS Hockey. Only students committed to attending CIS
are permitted to attend the trial.
Spotlight on Ned Simmonds
Ned competed at the Gold Coast Sprint Swimming Championships last weekend and broke the record for the 50m breaststroke. He also got 2 x 3rds in the Butterfly & Backstroke. Well done young Ned!
Spotlight on Jack Sewell
Jack recently competed in the Gold Coast Sprint Championships with outstanding results. Jack placed 1st in 3 events and was awarded the Gold Coast Sprint 9 year AGE CHAMPION.
A great achievement, fantastic swimming Jack!
Spotlight on Malakai and India Yen
Malakai and India competed in the regional athletics championships over the weekend and qualified for State so they are off to Townsville next month.
India came 2nd in the 200m hurdles.
Malakai had some excellent results too:
1st in the High Hump
2nd in the 200m Sprint, Long Jump and Triple Jump
3rd in the 300m hurdles
Well done Malakai and India.
Damien Clucas
Head of Sport
Season Launch
We are hosting our inaugural season launch on Saturday, 18 February at Pioneer Country. This is a chance for you to come along, meet your team for Saturday Netball, and enjoy some team bonding activities.

Saturday Netball Registrations
Saturday Netball registrations are currently open if you have not completed this via Netball Connect yet please be aware that we have a strict closing date of 5:00 pm, Sunday, 12 February (this weekend).

Please follow this link to register.
You can pop down to Arkinstall Park on Saturday, 11 February from 8:30 am to 11:30 am if you are having trouble with your registration or simply want to come to say hello and ask us a question.
Key Dates for Saturday Netball can be found here.

Umpiring and Coaching
Any Parents and/or Students who are interested in umpiring or coaching this year regardless of your level are asked to please contact netball@lindisfarne.nsw.edu.au

We are also taking expressions of interest for umpires who are interested in being involved with the Performance Pathway for Umpiring.
Please use this link to register.
Danielle Watters
Coordinator of Netball
Rugby Program Season Launch
We will be hosting our Rugby Season Launch on the Thursday, 16 February at Pioneer Country, Fraser Drive. This launch will be for any Year 5 to 12 student (boy or girl) wanting to be involved in our Rugby Union program, along with parents. To confirm your attendance, please use this link HERE.
2022 Team Photos (1st XV, U15, U13 boy and Open Girls' 7s)
We have organised for the photos of our 2022 rugby union squads to be printed. The photos will be $13 each and printed on 310sqm in the below design. Note, the U15 photo is an example of the design and the text and photo will change based on the squad e.g., 1st XV, U15, U13 boys, and Open Girls 7's.
Please complete the attached Google form HERE if you would like to order one and we will close orders by Monday 13th February.
The Armidale School Rugby Carnival 2023 - U12 Boys
We have recently been accepted into The Armidale School Rugby Carnival (TASRC), which is the biggest primary (U12) school rugby carnival in Australia. The carnival runs from Friday 21st April - Sunday 23rd April this year (NOTE: this is the weekend before term 2 begins). For a draft itinerary of the weekend at the TASRC, please click HERE. To confirm our attendance as a school, we need to finalise our player registrations. Registration will cost $275 and includes:
TASRC carnival cap
Five games of rugby at the carnival
Two nights' accommodation for players and support staff
Dinner on Friday and Saturday night
Full breakfast on Saturday and Sunday mornings at the boarding school
Lunch on two days provided by TAS at the carnival
Team photograph for each participant
Transport to and from the school on Friday 21st and Sunday 23rd
If you would like to attend the 2023 TASRC, please confirm your registration through this link HEREby Friday 17th February. Note, payment will be arranged through Parent lounge once registered and we can only take 20 players to the carnival so if you are interested, please register asap.
Rugby Training Camp
The 2023 Rugby Union training camp was held on Saturday 4th February and helped us establish the culture and standards for our boys involved with the Lindisfarne rugby union program this season. It was a great day with a number of activities, including fitness testing, wrestling, and team-building activities. The highlights of the day included the speech, Q&A, and training gear giveaway with our Lindisfarne rugby ambassador, Lily Dick. Along with this, there were some great takeaways for the boys from The Reverend Constantine's presentation on culture and Mr Wilson's presentation on the value of schoolboy rugby.
Thank you to all the boys who attended and the parents who got their children to the event.
Stack Team APP
The Lindisfarne Rugby Union program's main form of communication for our Boy's U13, U15, 1st XVs and 7's and Girl's 7s will be the Stack Team app with email being used as minimally as possible. The Stack Team app will host news and updates to schedules, live scores, player availability, important documents, and links to our sponsors.
Note, both parents and Boy's U13, U15, 1st XVs and 7's and Girl's 7s students who have parental permission for smartphones will need to download the app and join the relevant squad in the app (e.g., 1st XV, U15 XV, U13 XV, Girls 7s).
To download the Stack team app, use the following links:
● iOS: https://www.teamapp.com/ios-ap...
● Android: https://www.teamapp.com/androi...
Once downloaded, please search for the 'Lindisfarne Rugby Program' and request to join. We will be approving the requests from students and parents in the coming weeks as we roll out the app in more depth.
More Information
If you have any questions, please do not hesitate to contact Dr. Coyne (jcoyne@lindisfarne.nsw.edu.au).
Casuarina Hockey Club - Join Up!
Library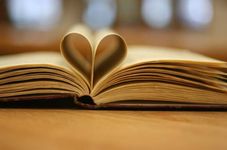 Uniform Shop
Casual Position Avaliable
Community News
Tweed Coolangatta JAFC - The Place To Be in 2023
Upcoming Events
Loading events...
View full calendar