2023 Term 1 Week 1
3 Feb 2023
This Week Overview
Upcoming Events
Loading events...
From the Principal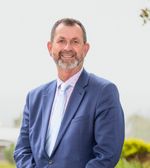 Dear Parents and Guardians,
We have enjoyed a positive week of learning as we commence the 2023 academic year. Students and staff are quickly settling in at both campuses and programs are underway. We have had a week of very hot weather and are grateful that our school is air-conditioned allowing productive learning to continue despite the heat.
Last week we held our annual staff dinner ahead of students returning to school. An honourable tradition at the School is to recognise the service of the long-serving staff at this event. We were especially thrilled to recognise the 40 years of service of Mr John White (below) who has worked at our School almost since our inception. One of only four teachers at Lindisfarne in 1983, John has made a significant contribution to our School and is highly respected by our School community.
It is uplifting to see our School parents embrace the opportunity to once again meet face to face following the Covid-19 restrictions of the last three years with great attendance at our Netball Support Group meeting this week and our Stage 4 meet the Homeroom Teacher on Wednesday evening.
I'd encourage parents to attend the Principal's - Parents and Friends Welcome Event on Friday, 17 February, with our Junior School campus at Sunshine Avenue being the host venue again. All parents of the School are welcome and the invitation to the event is attached below this article with the link to confirm attendance.
Thank you for your support this week with the back-to-school traffic at both campuses. The traffic flowed well at Sunshine Avenue given it was the start of School but was more complex at Mahers Lane. Adding to the complexity was a house removal on Monday, a bus strike Tuesday, vegetation trimming reducing Terranora road to one lane on Thursday and works across the road from the Mahers Lane campus on Friday morning!
The traffic will settle over the next fortnight. Please use bus services whenever possible, consider carpooling for those families who drive, use the drop-and-go zone as much as possible and if you live locally and can walk safely to school please do so. As our regular before and after school activities kick in and our extensive sports and cocurricular programs are underway this will further stagger the traffic flow. We continue to work with Kinetic (Surfside) on the provision of additional buses and will meet with them again next week.
Once a month on Sunday afternoons we have 'Spiritual Gym' in the Chapel at Mahers Lane. An afternoon tea is available from 4.30pm with a short service from 5:00 to 6:00pm. All are welcome. The first monthly service for 2023 is this Sunday 5 February.
Enjoy the weekend ahead and a chance to regroup after what is always a very rewarding but busy week of the School year for staff, students and families.
Kind regards,
Stuart Marquardt
Principal

Save the Date - Friday, 17 February
All Parents and Guardians are invited to attend the Welcome for 2023.
From the Deputy Principal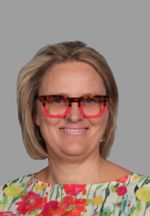 Chaplaincy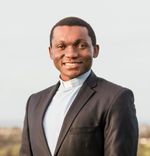 Dear Students, Staff, Parents, and Guardians,

"This is a wonderful day, I have never seen this one before." ~ Maya Angelou
Every new day or new year gives us an opportunity to begin again; to dream, to hope, and to work for a more just, humane, loving, and peaceful society. In this endeavour, we have various resources at our disposal, but being human, these resources are limited.
However, we have a God whose goodness and resources never run dry. For what is impossible for us is possible for God (Cf. Luke 18:27).
In this light, I am writing to warmly invite you to the 'Spiritual Gym' and Family Eucharist to welcome and entrust the new academic year to God's guidance, protection, and blessing. Please come along on Sunday, 5th February for refreshments at 4.30 pm, followed by the Service at 5 pm in the Mahers Lane Chapel.
The idea of a 'Spiritual Gym" fits in with our educational vision at Lindisfarne which strongly focuses on the holistic development of our students -body, mind, and spirit.
Through prayer, fellowship, Bible reading, and spiritual nourishment we attend to our inner lives and find meaning, purpose, and hope.
All the students attending are encouraged to bring something that represents their study and work this year, for instance, a backpack or pencil case, etc; for a special blessing.
These are the dates of the "Spiritual Gym" for the remainder of Term 1:
Sunday, 5th March at 4.30 pm
Sunday, 7th May at 4.30 pm
Sunday, 4th June at 4.30 pm
Please reply via this form today to indicate your attendance.
I look forward to seeing you and wish you a very relaxing and restful weekend.

The Reverend Constantine Osuchukwu
Chaplain
Important Information
SEQTA Engage - Parent Portal
SEQTA is a leading teaching and learning support system that integrates Wellbeing, Learning and Attendance management in one solution, driving deeper engagement with students, teachers and parents to improve learning outcomes.
SEQTA is made up of three systems that all work together to assist teachers (SEQTA Teach), students (SEQTA Learn) and parents (SEQTA Engage).
The linked guide below will assist Parents in beginning to explore SEQTA Engage, which will allow them to have better visibility across their child's whole school life, including:
Lesson information
Homework
Reports and teacher feedback
Timetables
Notices
Attendance and wellbeing information
Key school documents
All assessment and feedback data
Parents will still use Parent Lounge for things like school fees, trips and excursions, absenteeism etc but parents will be able to access these Parent Lounge features via the SEQTA Engage portal so we recommend logging into SEQTA Engage.
You can log into SEQTA Engage by using your current Parent Lounge username and password at:
https://engage.lindisfarne.nsw.edu.au/

We have prepared the Lindisfarne SEQTA Engage Parent Guide to assist you.
Parents and Friends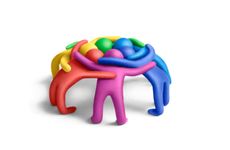 Facebook groups are provided and supported by the Lindisfarne Parents and Friends (P&F) through the Parent Representative program and supported by the Lindisfarne Community Engagement team. These groups allow parents to share, collaborate and get to know each other in a friendly and supportive manner. Please join the relevant group for your Lindisfarne student.
In the coming weeks, we will be checking in with our current Admins of each group and confirming if they wish to continue in 2023 and of course be on the lookout for those willing to support the group by being involved.
Any queries can be sent to community@lindisfarne.nsw.edu.au

Preschool Joeys - New group for 2023
We ask all participants to remember that we are a community that values respect, and participants whose online behaviour doesn't align with this value will be removed.

Simon McKinley
Director of Community Engagement
Parents and Friends - Next Meeting
The first meeting of the Lindisfarne Parents and Friends Association for 2023 will be held on Tuesday, 7 February at 6.30pm at the Junior School.
All are welcome to attend and here about the positive work form the P&F Committee and be involved in supporting the School.
Kind regards

Ramesh Sivabalan
President
ParentEd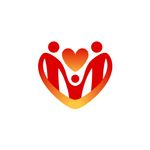 ParentEd - Dr Kaylene Henderson - Tackling Anxiety and Building Resilience
Dr Kaylene Henderson is a medically trained child health specialist and one of Australia's leading parenting experts. Popular for sharing her expertise in a warm and relatable way, Kaylene presents a talk on supporting all children to tackle anxiety and build resilience.
To confirm your attendance please use this link.
Wellbeing Team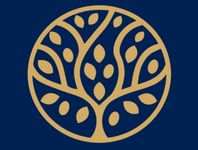 Join Lindisfarne in its mission to foster strong, healthy friendships among students. As a proud URSTRONG School, we are dedicated to empowering your children with the skills they need to navigate social challenges and be friendship ninjas. On Monday, March 6th, the URSTRONG team will host a "Day of Friendship" for students in Years 1-6, as part of our Term 1 activities. This whole-school friendship strategy, in conjunction with our robust pastoral care program, aims to create a positive social climate for all students. In addition to the Day of Friendship, Lindisfarne is offering a free "Language of Friendship" workshop for parents and children, as part of our ParentEd program. Led by Tyson Greenwood, the Director of URSTRONG, this workshop will equip families with strategies to support their child's friendship development and foster a culture of kindness at home.
Don't miss this chance to boost your child's friendship skills. Register now for the "Language of Friendship" workshop and help create a supportive, inclusive environment: CLICK HERE TO REGISTER. Lindisfarne also offers a FREE Parent Membership with access to hundreds of resources. Together, let's reinforce the values of empowerment, self-compassion, and kindness for a happier, more connected school community.
Student Voice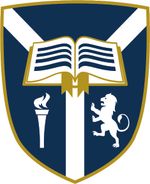 Whole School News
Scholarships and 2024 Enrolments
Scholarships
Scholarship applications are now being accepted for the 2024 school year. Applications close on Friday, 10 February 2023.
Lindisfarne offers a limited number of Academic, General Excellence, Music, and Sports scholarships to students who meet the eligibility requirements.
Scholarship Categories
Academic – Based on a high level of academic merit.
General Excellence – For students who demonstrate strength in a range of areas as listed below.
Music – High level of music capacity is required combined with satisfactory academics.
Sport – For students who are competing in at least one sport at state level or above combined with satisfactory academics.
For more information and for the full criteria please visit 2024 Scholarships.
2024 Enrolments - Sibling Priority
Lindisfarne offers priority for sibling enrolments. To be considered for sibling priority for 2024, applications must be received by Friday, 24 February 2023.
Simon McKinley
Director of Community Engagement
Kinetic (Surfside) Bus Passes - Have You Applied?
It is critically important that all Lindisfarne students who use the Kinetic (Surfside) Bus Service have registered for travel.
Who should apply/reapply?
All students transitioning from Primary School to Secondary School. This means all Year 7 students, even if they attended Lindisfarne and had a bus pass in Year 6. Please reapply.
Students whose details have changed. If you have moved house or changed any address or personal details, you must reapply for a bus pass.
Students without a bus pass who wish to travel on a bus. Anyone who is travelling on the network for the first time, or has used the network and never applied for a pass.
It is readily apparent through conversations with students that many students use this service every day and have never applied for a bus pass. Doing so assists Kinetic to allocate the correct number of buses and helps us as a School to continue to advocate for more buses on behalf of our students.
To apply or reapply, please see the link below.
https://transportnsw.info/tickets-opal/ticket-eligibility-concessions/school-student-travel

Simon McKinley
Director of Community Engagement
Lindisfarne Partners with Surfing Australia
We are excited to announce that Lindisfarne has partnered with Surfing Australia to provide a unique opportunity for our students. Eleven students from Years 8 to 10 will be participating in an intensive training program at the Surfing Australia High-Performance Centre in Casuarina throughout 2023.
This partnership is an amazing opportunity for our students to learn from the best surf coaches in the country and to receive specialised training in the sport they love. The Surfing Australia High-Performance Centre is known for its cutting-edge training facilities, world-class coaches, and elite surfers, making it the perfect environment for our students to improve their skills and reach their full potential.
Our students will be participating in regular training sessions, learning about the latest techniques and strategies in the sport, and competing against other surfers from around the world. They will also have the opportunity to meet and learn from top surfers, and receive guidance on how to balance their surfing and academic commitments.
At Lindisfarne, we believe in providing our students with unique and exciting opportunities that challenge them both academically and physically. We are proud to partner with Surfing Australia to offer this once-in-a-lifetime opportunity for our students and are confident that this experience will have a positive impact on their future both in and out of the water.
Due to the additional new enrolments and students requiring travel on the Lindisfarne buses, the School had added an additional bus to accommodate students from the Byron Bay area.
Please ensure you review the new 2023 Bus Schedule and Timetable which will be attached to an email advising you of seat allocation for the commencement of Term 1 2023.
The Lindisfarne buses provide a service to and from the residential address of the family. The Lindisfarne Bus service does not have the capacity to meet requests for the Lindisfarne buses to transport students to swap buses to travel to other locations for sport, work, social or other reasons.
Should your child need to attend such an activity we advise you to make alternative arrangements like carpooling to transport your child to their event.
Your understanding in this matter is appreciated.
Please direct any Lindisfarne bus enquiries to bus@lindisfarne.nsw.edu.au

Brett Dinsdale
Business Manager
PAYMENT PLANS
All parents who have requested a Payment Plan by direct debit for 2023 School Fees have been emailed the calculations and direct debit authority.
However, we have yet to receive a number of direct debit authorities from parents who indicated they would like to take up this option. If you still wish to proceed with a payment plan in 2023, could you please check your emails and ensure you scan and email your completed direct debit authority to accounts@lindisfarne.nsw.edu.au as soon as possible.
ANNUAL PAYMENTS
We are currently working through the many requests for calculations for 2023 Annual Fee Payments.
As the date for payment is not until Monday, 6 February, we will endeavour to complete these in plenty of time for payment.
Brett Dinsdale
Business Manager
Junior School
From The Head of Junior School
What an amazing first week back! I want to take a moment to express my gratitude for the positive start to the school year. Our students, staff, and families have all stepped up to the challenges and made this first week back at Lindisfarne a success despite the heinously hot and humid weather!
I want to extend my appreciation to our dedicated staff, who have worked tirelessly to ensure a smooth and successful start to 2023. Their commitment and passion for education have set the tone for a fantastic year ahead.
I also want to acknowledge and thank our students for their enthusiasm and engagement in their learning. It's great to see everyone back and eager to continue their education journey.
A special mention goes out to our group of Year 4 students who stood up as MCs for our first assembly. They did an amazing job and set the bar high for future assemblies. Thank you for your bravery and for representing our School so well.
Please keep an eye out for important upcoming events such as the Swimming Carnival on 10th February and the Meet the Teacher Evening, followed by the 2023 Parents and Friends Welcome function on 17th February. These events provide an opportunity for our community to come together and celebrate our school and students.
Finally, I would like to remind our families to be considerate when parking near the school and to be mindful of student safety when moving through shared traffic areas. Your cooperation in this matter is greatly appreciated.
Let's continue to work together to make this a successful and memorable school year.

Jeremy Godden
Head of Junior School
Junior School Sport - Chats with Crofty
Dates for Term 1
Please find below some Term 1 - Junior School key dates to add to your calendar.:
Friday 10 February (week 2) - Yr 3-8 Swimming Carnival
Friday 24 March (week 8) - FUN Cross Country Carnival
Junior and Middle Swimming Carnival
Our first major carnival for the year will be the 3-8 Swimming Carnival to be held on Friday 10 February in week 2. All students in years 3 and 4 will attend the Carnival along with competitive swimmers that turn 8 in year 2. Students will be required to accept via the 'Parent Lounge'.
Information relating to the carnival will be sent to all those students who are eligible to attend. Please read the information and if you have any questions please contact Damien Clucas Head of Sport or Nathan Croft at the Junior Campus.
Total Football Academy - After school Program
The Total Football Academy after school program will kick off in week 3 on Monday 13 February and will continue until week 10 Monday 3 April.
This program was promoted at the end of 2022 and has some vacancies at this stage. This will be filled on a first come first basis, so if you are interested please sign up ASAP. This program will be run again in terms 2, 3, and possibly term 4 this year for those who missed out. Information about the program can be found in the Flyer here: AFS Lindisfarne T1.pdf.
Runners Club
Lindisfarne Junior School will start the runners club in week 3 at Sunshine Avenue. The purpose of the Runners club is to assist in the running development of our school students and preparation for the upcoming Cross Country competitions.
Last year the Runners Club was a great success with students and parents joining in to improve their running, and fitness or just to spend time with each other doing physical activity. Students in years 1 - 4 are welcome to attend.
Runners Club Training days will be Monday and Wednesday morning. The training sessions will begin at 7.30 am sharp and will conclude by 8.30 am. Students will be required to bring along their school uniform to change into after the completion of the session. Students will be given time to change and have something to eat before the first bell at 8.45 am. We would love to see parents and carers come along and join in the fun, what a great way to start the day with a little exercise and spending time with your kids.
Tennis - Inter-School Challenge
The Junior School will once again be participating in the Tennis Gold Coast - InterSchool Challenge. This is a Round Robin Doubles tournament. There are Boys' teams, Girls' Teams, or Mixed teams, however, Mixed teams will play in the Boy's event.
The Primary division (Yrs 4, 5 and 6) is a Green Ball competition.
Date: Sunday 19th February 2023
Venue: Queens Park Tennis Centre
Time: 8.00 am - 12.00 pm (7.45 am sign-on)
Cost: $10 Per Player (payable on the day)
Format: ROUND ROBIN DOUBLES
Teams will be nominated by the school, if you are interested please contact Mr. Nathan Croft - Head of Junior Sport via Email ncroft@lindisfarne.nsw.edu.au. Team nominations will close on Monday 6 February.
All information relating to sporting programs, Gala Days, and Sporting Competitions run at the Junior Campus will be advertised in the Newsletter, and information sent home to parents. Please keep an eye on the Newsletter for relevant information throughout the year.
Nathan Croft
PE Specialist P-4
Green Team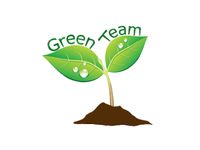 Stephanie Alexander Kitchen Garden
Middle School
From the Head of Middle School
We have enjoyed a positive week of learning with new and returning students and staff settling nicely into their classes and routines.

During our first Middle School Assembly I spoke to the students explaining that our school is a place where everyone is valued and respected. We are fortunate to have a diverse student and staff body and so strive to create a safe and inclusive environment for everyone.
As we embark on this new school year, all students are encouraged to get involved in every opportunity, take risks with their learning, challenge themselves and to strive for excellence in all that they do.
Student Drop-off and Pick-up Zone
I would like to acknowledge parents, students and staff who have been working together throughout the week to develop the most efficient routine to ensure all students are where they need to be, at the appropriate time. Your continued support is greatly appreciated.
Uniform
We are a school that takes tremendous pride in the way in which we demonstrate our sense of belonging and our standards. As such we are very grateful for the continued partnership with our Lindisfarne families in supporting our students' in the correct wearing of the school uniform. If your child requires any additional items of clothing, please remember you can order online from the uniform shop and the students can collect it during the School day. Online orders can be placed via https://www.lindisfarne.nsw.edu.au/uniform-shop/
Stage 4 Meet the Homeroom Teacher Evening
We had a very successful Stage 4 Meet the Homeroom Teacher evening on Tuesday night. It was terrific to see so many parents come along to hear the important information and messages shared. Many parents were able to connect and meet new families as well as meeting their child's Homeroom teacher for 2023.
Junior and Middle School Swimming Carnival
Next week we look forward to our Junior and Middle School Swimming Carnival that will be held at Tweed Regional Aquatic Centre, Murwillumbah (TRAC). As this is a normal school day, arrival and departure from school is expected and attendance at the carnival is compulsory.
Participation on the day is highly encouraged as we provide activities for all students, from non-swimmers to advanced. Points are allocated for House spirit and participation and for those who compete at a seeded level.
Students are encouraged to get into the House spirit by accessorising with their House colours.
Parents are invited to attend the carnival if they wish. Please note seating/shade is limited. As a result, parents are encouraged to bring a collapsible chair and umbrella.
I look forward to seeing you and one of these many events.
Cathy Cox
Head of Middle School
Senior School
From The Head of Senior School
It has been wonderful to welcome Senior School students back to Mahers Lane after the summer holidays. The excitement and energy they bring to our classrooms are palpable. Already, our teachers have done an outstanding job of engaging students in meaningful and challenging learning experiences. This certainly bodes well for the year ahead.

Year 10 - Service Learning
Thank you to The Reverend Constantine Osuchukwu and Mrs Jodie Duggan for leading the Year 10s through an introduction to the Service Learning program. 2023 will see our students build on existing relationships with local groups and pursue new opportunities to connect with community groups in our local area. The Service Learning program is an invaluable experience for all Year 10 students as they seek to achieve fundamental objectives for the community and deeper understanding and skills for themselves.
Swimming Carnival
Our Swimming Carnival is a key component of the House Cup, and we look forward to coming together to participate on Thursday, 9 February. One of the main reasons I enjoy the swimming carnival so much is because it gives us a forum to celebrate and respect our students' diverse talents and abilities and how each student is valued. This includes advanced swimmers doing the butterfly, students who compete in the novelty events, students who help as officials, and students who cheer for their teammates. Lindisfarne's carnivals are important, as they are a great way to build community amongst our students and staff. We look forward to full attendance for what will be a fun-filled day.
Student Parking
There have been changes to the student car parking facilities due to the building works on the Mahers Lane campus. Pleasingly, the space is being used sensibly and economically by our Senior students, who are relieved that provisions have been made for them to park on the school site. Always conscious of our environmental impact, Lindisfarne encourages students to carpool (provided the appropriate approvals are obtained from parents and the School).
Meet the Senior School Tutor Evening
On Monday, 6 February at 6.00 pm, we look forward to hosting parents and carers for the annual Meet the Senior School Tutor Evening. The connection between a student and their tutor is arguably the most important in their life at the School. Please use this opportunity to come and meet the staff member who will be caring for your child from Year 9 through to the end of Year 12. Please use the following link to indicate your attendance: link
Year 9 - The Rite Journey
The Senior School Meet the Tutor evening will be followed by a Year 9 Rite Journey information session to commence at 7.00 pm. This information session is essential for all Year 9 parents and guardians. Andrew Lines, the founder of The Rite Journey, is journeying from Adelaide to meet with parents to help bring a greater understanding of this important wellbeing program for their child. A representative from Camp Kokoda will also be attending to provide information about the Year 9 camp. Please use the following link to indicate your attendance: link.
In closing, I want to express my gratitude for your support and cooperation as we work together to make this a successful year. If you have any questions or concerns, please do not hesitate to reach out to your child's House Tutor or Head of House.
Kate Cornell
Head of Senior School
School Psychology / Counsellor
Business, Entrepreneurship and Enterprise
English
Welcome to the 2023 academic year! This week has been a busy one with the English faculty getting to know our students and beginning new units of work.

Google Classrooms are up and running. These should be the first port of call for students who are absent from classes. The English faculty will continue to work within this platform for lessons and drafting and use our new platform SEQTA for final submissions and returning results. Students will be supported through our processes and expectations in due course.
Over the next couple of weeks, I will be introducing our teaching team. Across our faculty, we have a range of experience and together we're committed to working with your students to ensure that they are accessing exciting ideas and building their knowledge base as they move towards the Higher School Certificate examination.
This week, it's my pleasure to introduce MISS ALIAH WHITESIDES. A new addition to the teaching team, Aliah brings with her a wealth of knowledge across both English and Art.

Kylie Wharton
Director of English
Debating and Public Speaking
Mathematics
Performing Arts
Performing Arts Private Studio Tuition
Private lessons for speech and drama and music tuition are available at Lindisfarne for almost all instruments, voice, and songwriting/music production. Right now is the perfect time to sign up. The 30-minute lessons occur during class time, before and after school on a rotating basis.
Many thanks to those parents who have already completed the application form, we have over 670 students already enrolled. Places are now limited, if you are yet to enroll your child, please follow the links below:
2023 Application for Instrumental, Vocal and Songwriting/Production Tuition
Music Tutors Performance Evening
Music Tutors Performance Evening
On Wednesday 22 February, we will present an evening concert to showcase the talents of our studio music tutors and music staff.
This concert is a great opportunity for students to hear our music staff perform in a professional setting and will feature a variety of styles from Rock to Classical.
This year the concert will be followed by meet n greet which is a great opportunity for parents and students to chat with our studio music tutors. Any new students to the school with an interest in music are encouraged to attend this concert to gain an appreciation of the ensembles and programs on offer.
This year we will also include performances from the Senior and Middle School Choirs, Senior and Middle Stage Band, and senior students.
Starting at 6.30 pm, the 90-minute concert will be hosted by our Friends of the Arts committee. Drinks will be available from 5.45 pm
Todd Hardy
Director of Performing Arts
Co curricular Music Ensemble Rehearsals
Middle and Senior School
Co-curricular Music Ensemble Rehearsals
After an amazing kick start to the year with our hugely successful Music Workshops, rehearsals for our school ensembles will resume in Week 2 of this term,
I would encourage all students with an interest in music to find an ensemble that best suits their skill level and get involved. All students studying elective music in years 9-12 are required to support our vibrant ensemble program.
Music Ensembles - Core & Elective
We have a large offering of music ensembles to cater to our ever-growing cohort of young musicians. Our Core Ensembles are designed to ensure that our students develop correct technique, ensemble awareness, and appropriate sight-reading skills. We offer elective ensembles for students who are already a member of a core ensemble and looking to extend their performance opportunities. Some elective ensembles require an audition.
Actors' Group
Wednesday Lunch (12.45 pm)
Open to Years 8 - 11, the Actors' Group is for any student who enjoys acting, improvisation, and enacting scripts. There is one major acting focus area per semester.
Middle School Orchestra (Core)
Tuesday mornings 7:30am-8:15am
For students of year levels 5-8 with a passion for playing orchestral compositions in large groups.
Instruments may include; saxophone, clarinet, flute, trombone, trumpet, baritone, french horn, euphonium, oboe, bassoon, auxiliary percussion, and bass guitar.
Middle Stage Band (Elective)
Wednesday mornings 7:30am-8:15am
For students of year levels 5-8 with a passion for playing funk, blues, swing, and jazz compositions in a big band style ensemble.
Instruments may include; saxophone, trumpet, trombone, bass guitar, electric guitar, drums, and keyboards. (by audition)
Senior School Orchestra (Core)
Friday Mornings 7:30am-8:15am
For more advanced students of year levels 7- 12 with a passion for playing orchestral compositions in large groups.
Instruments may include; saxophone, clarinet, flute, trombone, trumpet, baritone, french horn, euphonium, oboe, bassoon, auxiliary percussion, and bass guitar.
Senior Stage Band (Elective)
Wednesday mornings 7:30am-8:15am
For students of year levels 8 -12 with a passion for playing funk, blues, swing, and jazz compositions in a big band style ensemble.
Instruments may include; saxophone, trumpet, trombone, bass guitar, electric guitar, drums, and keyboards. (by audition)
Senior Choir (Core)

Monday & Wednesday Lunch (12.45pm)
Senior vocalists who are committed to rehearsing a variety of repertoire at a high level in a variety of styles and genres. (by audition)
Middle Choir (Core)
Wednesday Lunch (12.45pm)
An energetic and fun ensemble for students of year levels 5-8 who love to sing and would like to perform in a group setting.
Guitar Ensemble (Core)
Wednesday Lunch (12.45pm)
An ensemble for guitarists and bassists of all levels, with a focus on developing sight-reading and ensemble awareness whilst also fine-tuning guitar techniques.
Drumline Percussion (Core)
Thursday mornings 7.30am - 8.15am (starting in week 4)
This ensemble is open to all drummers and percussionists of year levels 5-12, focussing on drum techniques and ensemble awareness through the rhythmic disciplines of an American-style drumline.
String Ensemble Yr 5-12 (Core)
Monday Lunch 12.45pm
There's an exciting buzz around the string department this year with the premier string ensemble taking off again. All string students from year 5 to 12 participate in this large ensemble. From Mozart to Jigs there's something for everybody to have a lot of fun!
Chamber Strings (Elective)
Tuesday Lunch 12.45pm
This advanced ensemble prides itself on higher level musicianship and skill to provide the members with a highly rewarding ensemble experience. With fun and challenging repertoire, students can really sink their teeth into Chamber Strings. (by audition)
Elementary Dance Group (Yr 5 & 6)
Monday Lunch (12.45pm)
This year we are pleased to announce Mrs Amber Phillips will be directing a new contemporary dance ensemble which is open to all students in Year 5 and 6.
Elementary Dance will commence next Monday lunchtime in PA1. with a brief info session and registration for this group. All students are encouraged to attend.
Middle Rock Band (Elective)
Wednesday 7.30 - 8.15am
Senior Rock Band (Elective)
Tuesday 7.30 - 8.15am
Both of our Rock Bands allow students to perform classic rock repertoire in an ensemble setting. Rock band encourages teamwork and develops an understanding of the roles of vocalists and rhythm section players whilst also developing stagecraft.
Students must be a member of a core ensemble to qualify for entry to this ensemble
Todd Hardy
Director of Performing Arts
Germinate Records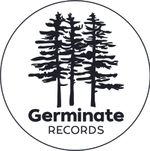 Germinate Records and our school recording studio exist to provide experience and pathways for our talented student songwriters and music producers. The aim is for students to use their gifts for the good of others by giving back to the community in some way.
Term one is a very active time for us, with several projects moving ahead. In the coming months, we will be releasing several new songs featuring current and past students as well as a music video. On Wednesday, April 5, students will perform live at our Germinate Records Live gig, taking place at The Citadel in Murwillumbah. This event will once again help raise money for Tweed Palliative Support Inc. and Wedgetail Retreat. Looking further into 2023, there are many more exciting projects including a very special collaborative project and our annual Sing For RUOK? Day pub choir event.
Any students who are actively writing songs or who have a keen interest in music production are very welcome to contact me either via email or by visiting me in the recording studio at recess or lunchtime any day except Fridays. My email address is: brett@germinaterecord.com
Brett Canning
Recording Studio Producer / Manager
PDHPE
Another busy year has begun and it has been wonderful to see all of our students back on campus after a much-needed break.

Just a reminder about the process for changing into PE Uniform in preparation for all PE practical lessons. The teacher will advise students in the first lesson when they have practical and theory classes
Practical lesson
Yr 7-10

Changing before

Changing after

Period 1

Arrive in full sports uniform

Change at end of the lesson or no later than the end of recess

Period 2

Arrive in full sports uniform

Change at end of the lesson or no later than the end of recess

Period 3

Change at recess or start of the lesson

Change at end of the lesson or no later than the end of lunch

Period 4

Change at recess or start of the lesson

Change at end of the lesson or no later than the end of lunch

Period 5

Change at lunch or the start of the lesson

Change at end of period 5

Period 6

Change at lunch or the start of the lesson

Change at end of period 6

Practical lesson Year 5 and 6- wear full sports uniform on the day of the advised practical lesson
It is important that all students adhere to this policy and change back into formal uniform by the required time. All teachers will allow adequate time for changing.
We look forward to introducing our four new PDHPE teachers in the next newsletter.
Julie McDowell
Acting Director

Photography and Digital Media
Science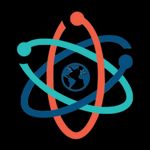 Technology and Applied Studies
Round Square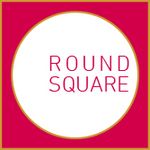 International
Lunar New Year - Year of the Rabbit
Recently, the beginning of the Lunar New Year/Spring festival was celebrated. This event was celebrated on the 22nd of January by numerous cultures, many with their own traditions. The Lunar New originated in the Shang Dynasty (1600-1046BC) in China, where people held ceremonies in honour of Gods and ancestors at the beginning of the year. Lunar New Year is the grandest ancient tradition in China, commonly known as Guo Nian. The festival marks the beginning of spring and a new year. The celebrations are focused on removing negative concepts and welcoming the good and new. It's a time to worship ancestors and pray for good harvests.
Nowadays, the Lunar New Year is celebrated all around the world in Chinese communities. Lion and dragon dances are performed to scare away evil. At home, many families decorated their windows with red paper cuttings and adorn their doors with couplets expressing auspicious wishes for the new year. One of the most important staples of Chinese festivity is food, and the Lunar New Year is no different. In the north, people tend to eat dumplings, which represent pieces of gold and can symbolise prosperity for the coming year. Meanwhile, people living in the south may enjoy rice cakes, which signifies increasing riches each year. Fish is also essential to the Spring Festival banquet, with the word yú (鱼), meaning 'fish', possessing the same pronunciation as the Chinese words for affluence and abundance. An envelope of money is gifted from the older generation to the younger... The money inside surprisingly isn't the most important part of the gift instead, it's the envelope itself, with the red colour symbolising good luck and prosperity.
This year is the year of the Rabbit and represents those born in 2011, 1999, 1987, 1975, 1963, 1951, and 1939. The rabbit is the symbol of longevity, peace, and prosperity, thus this year is predicted to be the year of hope. According to Chinese tradition, this year is likely to bring calming energy to those looking for balance in life. The rabbit holds a special place in the Chinese written language which is known as Hanzi (漢字). The Hanzi character for the rabbit is 兔, which depicts a wild rabbit with short hair and long ears. The character is used in a number of popular Chinese expressions that reference the rabbit and comment upon its intelligence and skilful nature.
We wish anyone who celebrated or is still celebrating the Lunar New Year a happy new year and that this year brings you longevity, peace, and prosperity!

Georgina Warman
International Prefect
Sustainability
Lindisfarne Recording Studio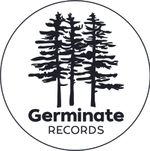 Co-curricular and Extra-curricular
Sport
Cricket at Lindisfarne in 2023
One on One Coaching program

Do you love cricket and want to continue to improve your skills then you need to enquire about the Lindisfarne cricket program. Students selected to participate in this program are invited to three one-on-one sessions per term with our coach Mr Anthony Kershler. Mr. Kershler is a Cricket Australia Level 3 High Performance Accredited coach and former NSW Sheffield Shield player who now coaches the NSW Bush Blues. NSW second X1 and recently was asked to be an assistant coach for the Sydney Sixers. He is currently the Head Coach of the North Coast Zone NSW Academy and Assistant Coach of the NSW Country U17 team.. He brings a wealth of knowledge and experience to the school and we are very fortunate to be able to offer this opportunity to your children.
This program is aimed at students currently playing club cricket and looking to get to the next level, trial for academies or representative teams. For more information please email jmcdowell@lindisfarne.nsw.edu.au
Wednesday afternoon Cricket program
For those who are not sure they are ready for one-on-one sessions yet, all are welcome to Wednesday afternoon cricket with "Kersh". This session runs from 3.30 to 4.30 pm on the bottom oval and looks to develop the fundamental skills required to succeed in the team.
UK Tour 2023
In 2023 for the first time ever, Lindisfarne will take a senior team to the United Kingdom to play 8 games against various clubs and schools. This is an incredibly exciting and wonderful opportunity for our students. Our projected plans will see us taking our junior team on a domestic tour in 2025.
Douglas Shield
Our senior boy's team has successfully made its way through to the top 12 teams in NSW and will soon play against Calrossy for a place in the top 6 in the state. They are two games away from being in the state finals and we wish the boys all the best and hope they can continue this exciting journey.
Australian Under 17's Championships
During January Year 12 student Brodie McDowell represented NSW Country at the U17 National Cricket Championships in Hobart. Our Head Cricket Coach Anthony Kershler was the Assistant Coach of the team. As to be expected of a National Championship the quality of players involved was outstanding, not only was the skill level on display incredible but the outstanding sportsmanship demonstrated by all these young men of the highest calibre. The players were treated to playing at some of the finest grounds in Australia that provided these aspiring young cricket players the opportunity to recognise they were in elite competition and enhance their dreams of one-day playing professional cricket. Brodie had an amazing tournament and performed to the absolute highest standards in his specialist role of wicketkeeper, taking some amazing catches that he will remember for years to come. As much as cricket was the primary focus, the friendships and life experiences that Brodie enjoyed will no doubt hold a very special part in his heart for the rest of his life. Brodie was an outstanding representative of Lindisfarne Anglican Grammar School and we are extremely proud of his achievements we are all excited for what is next on his journey...
Sydney Premier Cricket- Green Shield Competition U16
Year 10 student Harry Kershler spent the majority of his holiday period in Sydney representing Manly Cricket Club in the Green Shield competition. Harry had some amazing performances and helped his side to the finals of this prestigious competition. Harry was an underage player and gets to do it all again next year. Congratulations on an outstanding achievement.
Bradman Cup U16 Country Cricket Championships
Harry Kershler was also involved in the Bradman Cup which is the elite NSW U16 Country Championships. Harry performed incredibly well with some of his highlight performances being a match winning 5/22 from 10 overs against the Central Coast and a score of 48 from 31 balls against the ACT. These performances saw Harry named in the Team of the Tournament which is an incredible achievement as he is still only 14 years old.
Anthony Kershler
Lindisfarne Cricket Coach
There was a large mailout this week elaborating on various Extra Curricular opportunities, copy - here.
Please sign up as soon as you can, trials are now underway for some sports!
Football:
Open Girls and U15 Girls trials/training start this MONDAY morning at 7 am.
Primary Boys and Girls start this WEDNESDAY morning at 7 am.
Open Boys has trialed TODAY.
Open Boys and U15 Boys starts/continues next FRIDAY morning at 7 am.
All training/trials on the Top Oval at 7 am sharp.
Swimming Carnival(s)
Our Swimming Carnivals are next week - find a brief overview of both the Years 3-8 and the Years 9-12 Carnivals - here.
Junior/Middle Carnival Program - here.
Senior Carnival Program - here.
Upcoming Dates:
LAGS

Swimming

LAGS Date

Gender

Age/year group

LAGS location

Swimming - Junior & Middle

10/02

All

Yrs 3 to 8

TRAC pools Murbah

Swimming - Senior

9/02

All

Yrs 9 to 12

TRAC Pools Murbah
Rep Swimming

Age/year group

NCIS Date

NCIS Location

CIS Date

NSW CIS Location

NSW STATE

NSW ALL SCHOOLS

Swimming

Primary

Yrs 3 to 6

23/02

Alstonville

22/03

Sydney SOPAC

NSW PSSA

5 &6 April

Sydney SOPAC

Swimming Senior

Yrs 7 to 12

20/03

Alstonville

1 & 2/05

Sydney SOPAC

NSW All Schools

1&2 June

Sydney SOPAC
**An onsite sports program will be provided for Years 7 and 8, on February 9 - whilst the Senior Swimming Carnival is running.**


Spotlight on Lily O'Sullivan (Alumni '22)
If any of you are after some spine-tingling surf sports athleticism - well I have 15 minutes of entertainment for you to kick back and enjoy.
Lily O'Sullivan won her first Opens Gold Medal yesterday at the time-honored Maroochy Classic - at Maroochydore SLSC.
Only a technically skilled athlete can win in those lumpy conditions, working those little chops better than all of them on the board especially.
Enjoy - here.
Spotlight on Riley Johnston
Riley entered all events at the Gold Coast Swimming Championships with some outstanding results through some very hard work and shorter turnarounds between heats than Finals.
Riley Qualified 1st for all four Finals after some clinical racing in the preliminary heats.
Overall Riley achieved:
Gold - 50m Backstroke 31:35
Gold - 50m Fly 30:69
Gold - 50m Freestyle 27:72
Silver - 50m Breaststroke 34:14
Riley also won Age Champion
What a fantastic start to his 2023 season
From the Scrum - Rugby Report
Rugby Training Camp
PLEASE NOTE THIS CAMP IS FOR YEAR 7-12 BOYS ONLY
The 2023 Rugby Union training camp will be held on the 4th February 2023 from 0900 to 1400. The aim of this training camp is to establish the culture and standards for any students involved with the Lindisfarne rugby union program for the new season. There will be a number of team building activities on the day. The training camp will run according to the following schedule:
| | | |
| --- | --- | --- |
| Time | Activity | Location |
| 0900-0915 | Introduction by Dr Coyne and Sports Executive, Mr Godden | Theatre |
| 0915-0945 | Expectations and culture for rugby union at the school led by Reverend Constantine. | Theatre |
| 0945-1015 | Rugby Program Identity and Standards Revision | Theatre |
| 1015-1030 | Morning Break | |
| 1030-1100 | Fitness Testing - Bronco | Top Oval |
| 1100-1200 | Team Building Activities | Top Oval |
| 1200-1300 | Lunch with talk from Australian 7s player and Lindisfarne Rugby Ambassador, Lily Dick | Theatre |
| 1300-1345 | Team Building Activities | Top Oval |
| 1345-1400 | Wrap up and competition/training schedule moving forward | Top Oval |
Lunch will be provided but please bring snacks and if there are any dietary concerns, please pack your own food. Students will need to bring their own:
Hat
Sunscreen
Training attire
Drink bottle
Rugby boots
Running shoes
Strudents, please make sure to be at the school by 0850 on Saturday morning. If there are any changes to your RSVP or any questions, please do not hesitate to contact Dr Joseph Coyne.
Rugby Season Launch
We will be hosting our Rugby Season Launch on Thursday, 16 February at Pioneer Country. This launch will be for any Year 5 to 12 student (boy or girl) wanting to be involved in our rugby union program, along with parents. More information, including invites, will be coming soon.
Stack Team APP
The Lindisfarne Rugby Union program's main form of communication for our Boy's U13, U15, 1st XVs and 7's and Girl's 7s will be the Stack Team app with email being used as minimally as possible. The Stack Team app will host news and updates to schedules, live scores, player availability, important documents and links to our sponsors.
Note, both parents and Boy's U13, U15, 1st XVs and 7's and Girl's 7s students who have parental permission for smartphones will need to download the app and join the relevant squad in the app (e.g., 1st XV, U15 XV, U13 XV, Girls 7s).
To download the Stack team app, use the following links:
● iOS: https://www.teamapp.com/ios-ap...
● Android: https://www.teamapp.com/androi...
Once downloaded, please search for 'Lindisfarne Rugby Program' and request to join. We will be approving the requests from students and parents in the coming weeks as we roll out the app in more depth.
More Information
If you have any questions, please do not hesitate to contact me.
Dr Joseph Coyne
jcoyne@lindisfarne.nsw.edu.au
Equestrian Queensland aims to promote equitation, education, and equestrian sport via a range of Interschool competitions. Interschool provides a unique opportunity to compete against students from other schools in teams and individual events during weekends and holidays representing Lindisfarne. Expressions of interest are invited from both junior and senior students currently competing in Dressage, Show Jumping, Eventing, or Showing to be considered for the Lindisfarne team. Please contact Mrs. Kathryn Leary at kleary@lindisfarne.nsw.edu.au for further details.
Library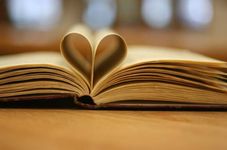 Community News
Tweed Coolangatta JAFC - The Place To Be in 2023
Careers and Vocational Education & Training (VET)
Upcoming Events
Loading events...
View full calendar