2023 Term 1 Week 10
6 Apr 2023
This Week Overview
Upcoming Events
Loading events...
From the Principal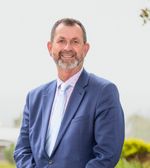 Dear Parents and Guardians,
Rugby Ballymore Cup
I am thrilled to share with you the outstanding results of our Rugby Union teams at the recent Ballymore Cup in Brisbane. Our students showcased their incredible talent and sportsmanship over the three days of the tournament.
Our under 13's team put up a remarkable performance, finishing in third place. The U 15's team demonstrated their unbeatable spirit, remaining undefeated and emerging as the champions of Division 2. Koen Hodge from our U 15's team was named the overall player of the Division 2 tournament - a fantastic achievement.
Our First XV team put on a stunning performance, remaining undefeated and emerging as the champions of Division 2. In the Grand Final, they defeated St Brendan's College Yeppoon with a score of 19-5, with Levi Dangerfield named as the player of the game. We are very proud of how much progress our students have made in only the second year of our Rugby program.
I would like to thank all the staff who travelled with the teams in coaching, managing, and supervision roles. Joseph Coyne, Mick Hall, Robbie Barone, Aled Temperly, Tom Campbell, Dan Frith, Jade Boddy, and Gemma Harvey. These staff did an exceptional job supporting and guiding our students. I would like to acknowledge Gemma Harvey for her invaluable support as the Physiotherapist to our Ballymore Cup teams. Go Lions.
Lindisfarne Easter Services
Our annual Easter services were held at both of our campuses this week. These services are an integral part of our school and provide a special opportunity for our students and staff to come together and reflect on the true meaning of Easter.
It was pleasing to see parents and members of the school community in attendance. Your presence added a special element to the services, and we hope that you found them to be a meaningful experience.
I would like to extend my sincere thanks to Reverend Constantine and to all the staff and students who contributed to making these services special. It was heartwarming to see our community come together to celebrate the significance of Easter.
Below is the Chaplain's area where you will find details of the local Anglican Parishes and their Easter Service times. Please know that all members of the Lindisfarne community are warmly invited to attend.
ANZAC Day Services
I would like to draw your attention to correspondence that was emailed out to the community last Friday by our Deputy Principal, Charlotte Lush, regarding ANZAC Day Services. Click here to view.
ANZAC Day Services will be held on April 25, immediately following the school holidays. These Services are a significant occasion to honour and commemorate the sacrifice of all those who have served our Nation in times of war and conflict.
We extend a warm invitation to all members of our school community to represent the School and support the commemoration of ANZAC Day. Your attendance and respectful observance of ANZAC Day will see our school truly uphold the words, "We will remember them."
Cross Country
Our second major House sporting event for the year has been a wonderful showcase of participation, sportsmanship and encouragement as students in Years 3 to 12 participated today in the Cross Country.
In near-perfect conditions, the rain has stayed away and it hasn't been too hot for participants as they ran, jogged and walked around our testing Cross Country course on the Mahers Lane campus.
It is always a wonderful experience for our Junior School students, including some of the older Year 2 students, to join their House teammates at a big event like this. The full results from today will be posted in the first newsletter in Term 2, but I commend all students on their participation today.
I want to conclude the term by wishing all members of our School community a happy and safe Easter, may it be a special time of personal, family and spiritual renewal.
Stuart Marquardt
Principal
From the Deputy Principal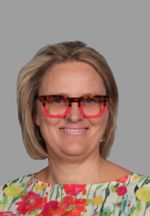 Chaplaincy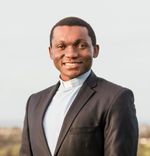 Dear Students, Staff, Parents and Guardians,
Palm Sunday and Easter Celebrations 2023
"For God loved the world so much that He gave His one and only Son…" (John 3:16)
Last Sunday, our School community joined St Cuthbert's parish for Palm Sunday's commemoration of Christ's triumphant entry into Jerusalem where he suffered, died and rose from the dead for our salvation. I'm particularly grateful to our staff and students who enhanced this worship with their musical renditions and reading of the Bible passages. It's always wonderful to return to the spiritual home of our school and to continue to forge the bonds of friendship and affection with The Reverend Dway Goon-Chew and the congregation. Thank you immensely for your presence and participation.
During the week our School community celebrated in our subschools the Easter story brought to life by drama, singing, and uplifting liturgies. We thank all those who assisted with these celebrations and ask that God may bless you as only he can.
Easter reminds us that God's love for us in Jesus is bigger and stronger than death, sin, evil and suffering. On the Cross the power of evil was laid bare, but Jesus emptied it of its power by humbling himself, even to the point of crucifixion, thus sharing in our own humiliation, weakness, abandonment and suffering (cf. Philippians 2:6-11). By doing so, he turned evil into good, sorrow into joy, hurt into forgiveness, overcame the love of power with the power of love, and opened for all creation the doors of eternal life. From the Cross Christ speaks to each and every one of us and extends his merciful arms and heart to embrace us: I love you, trust me, give me your hand, I will accompany you in your life's journey and show you the way to the fullness of life (cf. John 10:10).
Amidst the vicissitudes of life, may we never forget the love that led Jesus Christ to the Cross (cf. John 13:1), and may his suffering, death and resurrection renew us and the whole creation, and buoy us up with his hope, joy and peace.
I wish you and all the members of the Lindisfarne family a happy, holy, safe and blessed Easter! Thank you for all you do, it's greatly appreciated.
The Reverend Constantine Osuchukwu
Chaplain
Anglican Churches in the Tweed - Easter Services
Easter and Holy Week Service Times
Anglican Churches in the Tweed 2023
We would love to have you join us to celebrate Easter.
Kingscliff – St James
122 Marine Parade, Kingscliff
Contact Phone: (02) 6674 1513
Maundy Thursday 6th April 7:00pm - Worship evoking The Last Supper, The Garden of Gethsemane and the arrest
Good Friday 6th April 8:30am – The Celebration of the Passion
Easter Sunday 9th April 8:30am – He is Risen!
Murwillumbah – All Saints
32 Byangam Road, Murwillumbah
Contact Phone: (02) 6672 6070
Palm Sunday 2nd April 8:30am - Holy Communion
Maundy Thursday 6th April 7:00pm - Holy Communion
Good Friday 7th April 8:30am - Service of the Nails
Easter Sunday 9th April 8:30am - Service of the Light
Pottsville – St Marks
15A Coronation Ave, Pottsville
Contact Phone: (02) 6674 1513
Good Friday 6th April 10:30am – The Celebration of the Passion
Easter Sunday 9th April 9:00am – He is Risen!
Tweed Heads - St Cuthberts
Cnr Florence and Powell Streets, Tweed Heads
Contact Phone: (07) 5536 1060
Palm Sunday 2nd April 9:00am – Liturgy of the Palms with Lindisfarne Choir & Musicians
Maundy Thursday 6th April 9:00am – Remembering the Last Supper & Foot Washing
Good Friday 7th April 9:00am – Stations of the Cross (Solemn Service)
Easter Day 9th April 6:00am – New Light Early Morning Service
Easter Day 9th April 9:00am – Easter Celebration
Uki – Holy Trinity
Kylogle Road, Uki
Contact Phone: (0428) 166 783
Good Friday 7th April 9:00am
Easter Sunday 9th April 9:00am
Parents and Friends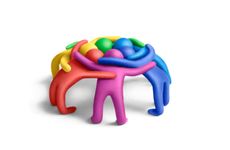 The ever-popular and sure-to-sell-out fast Mother's Day High Tea tickets are now on sale. Held on Friday, 5 May at on the Trade Skills Centre deck at the Mahers Lane campus, you can book via https://www.trybooking.com/CHDYP.
Notice of Annual General Meeting
The Parents and Friends Association (P&F) Annual General Meeting (AGM) is to be held on Tuesday, 9 May 2023 at 6.30pm in the Mahers Lane Library, Terranora. As members of the P&F all Lindisfarne families are welcome to attend and are invited to nominate for an Executive or General Committee position for the 2023 year. Nominations are sought for President, Vice President, Treasurer, Secretary, Public Officer and General Committee (5). A brief outline of each is below.
Nominations must be received in writing by Tuesday, 2 May 2023, via e-mail to pandf@lindisfarne.nsw.edu.au
President: shall preside over P&F Association meetings and is responsible for working towards P&F Association's objectives. The President ensures that the P&F Association takes part in decision-making processes in the school and fosters fair participation of all members in its undertakings. The President will support volunteers and ensure consistent adherence to the constitution.
Vice President: Assist the president in his duties. The Vice President may be called upon to Chair meetings in the absence of the President.
Secretary: Attend all meetings and keep a record of all business conducted. Monitor incoming and outgoing correspondence.
Treasurer: Report on the Association's financial status at all meetings, detailing all monies received and paid since the last meeting. The Treasurer must also provide an audited copy of the previous financial year's accounts at the AGM.
Public Officer: Ensure consistent adherence to the constitution. Notify Fair Trading of any change and is responsible for collecting or take receipt of any official documentation.
General Committee: to assist and support the P&F Association to reach its objectives in line with the school's needs and focus area's at the time.

Rachel Mead
Public Officer
ParentEd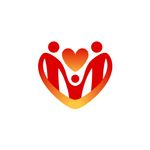 Wellbeing Team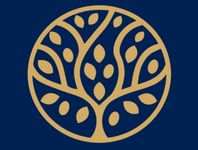 Adolescence is a period of complex developmental change toward adulthood and is a time of increased vulnerability to emotional and behavioural difficulties. Globally it is estimated that 1 in 4 young people aged between 13 and 24 will experience a mental health difficulty. However, despite this high prevalence many young people do not seek help for their problems. A reluctance to seek formal help (ie GP, Health Service, School services) presents as a significant barrier to the delivery of appropriate and timely mental health support, in turn placing young people at greater risk of developing more severe or extended mental health problems. It's suggested that in early adolescence, young people who do seek help are most likely to approach a Parent and half of those would approach a Teacher. These rates drop even further with older adolescents who are increasingly likely to seek support from friends and internet-based sources. It's also suggested that females are more likely to engage in help seeking behaviours than their male counterparts.
This tells us that it's everyone's business to check in on and support help seeking behaviour in our Children, Friends and Students. If you see something is off, different or declined with a young person, say something to them or someone close to them. The more regularly we're checking in with others, we'll all become more comfortable with talking about and addressing the hard topics.
The following short clips from the Black Dog Institute are a great place to start and share:
https://youtu.be/XiCrniLQGYc
https://youtu.be/8cuznh2RiR4
Emmalene Wells
Psychologist
Student Voice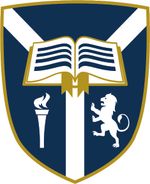 Whole School News
Dear Parents and Guardians,
One of the conditions of enrolment at Lindisfarne is ensuring Parents and Guardians keep address and contact details up to date at all times.
To do this visit SEQTA Engage (Parent Lounge) and use the 'Update Details' button as shown below.
SEQTA Engage (Parent Lounge) Link
Simon McKinley
Director of Community Engagement
Uniform Shop - Term Break
Lindisfarne Anglican Grammar School Uniform Shop will close for the school holidays on Thursday, 6 April at 4.00pm and will re-open on Thursday, 20 April from 10.00am to 4.00pm.
Online Store

Parents can order on-line at any time during the break via the on-line store.
When prompted, use the code LINDISFARNE1981.
Thank you.
Manager
Lindisfarne Uniform Shop
Reception Hours - Term Break
Reception at both campuses will remain open during the term break. Parents and guardians will be able to make fee payments or receive assistance with general enquiries during this time. Please note this does not include Student Administration.
During term break, Reception hours are 8.00am to 4.00pm.
Simon McKinley
Director of Community Engagement
This year our Lindisfarne students will be participating in local ANZAC Day Services on Tuesday, 25 April. On this day we remember all Australians past and present who have served in war. The spirit of ANZAC, with its qualities of courage, mateship and sacrifice, continues to have meaning and relevance for our sense of national identity.
To help us acknowledge students attending the services, it would be helpful if you can please complete the form below to register your child's intended participation - Although staff will be in attendance at each service students will remain under the supervision of their parents. Where students will be marching, further details on supervising staff will be sent closer to the time.
All students who are attending any of the services are requested to be in full formal uniform, including ties and blazers. As a sign of respect please ensure your shoes are polished and clean and your uniform is neatly presented. If any students wish to wear medals from a family member or relative they are to be worn on the right-hand side of their chest/jacket.
The details for each event are outlined below:
COOLANGATTA/TWEED HEADSDawn Service at 5:50am
Service Venue: Chris Cunningham Park, Tweed Heads.
Students in attendance, please meet Mrs Amber Phillips and Mr Simon McKinley in Chris Cunningham Park to gather for this Service, where a wreath will be laid.
Main Service at 11:00am We would like to see a large contingent of Lindisfarne students marching at this service.
Service Venue: Chris Cunningham Park, Tweed Heads.
Year 12 student, Nicola Gee, will be speaking about Lieutenant James Rogers at this service.
Year 6 student Beatrice Broad has been asked to read the Act of Remembrance.
KINGSCLIFF Dawn Service at 5:59am
Venue: Kingscliff Beach, Cenotaph.
Main Service at 11:00am
Venue: Kingscliff Beach, Cenotaph.
BYRON BAYDawn Service: 5:30am
Venue: The Cenotaph, corner of Tennyson and Marvell streets, Byron Bay.
Main Service: 10:50am
Venue: The Cenotaph, corner of Tennyson and Marvell streets, Byron Bay.
MURWILLUMBAHDawn Service: 5:20am
Venue: The Cenotaph, near the Civic Centre, Murwillumbah.
Main Service: 10:30am
Venue: The Cenotaph, near the Civic Centre, Murwillumbah
CUDGENDawn Service: 4:28am
Venue: The War Memorial, Cudgen School
MULLUMBIMBYDawn Service: 4:30am
Venue: The Cenotaph, Corner of Dalley st, Mullumbimy.
Main Service: 11:00am
Venue: The Cenotaph, Corner of Dalley st, Mullumbimy.
POTTSVILLEMain Service: 8:00am
Venue: The Cenotaph, Tweed Coast rd, Pottsville
BRUNSWICK HEADSDawn Service: 4:50am
Venue: The Cenotaph, Fawcett Street, Memorial Park, Brunswick Heads.
We look forward to the ANZAC Day services and hope to see a good representation of students on the day.
Charlotte Lush
Deputy Principal
Junior School
What a great term of fun and sports at the junior school. Term 2 is jam-packed with more fun and excitement. Keep an eye on the newsletter in week 1 of term 2 for important dates and to keep up with all the fantastic things in sports happening at the Junior school.
Have a safe and Happy Easter break and see you all in term 2.

Total Football Academy - After school Program
The Total Football Academy sessions will be available again in term 2. Information on the new program can be found in the flyer here - AFS Lindisfarne-T2.pdf.
This information has been emailed to all K-4 students. There is a maximum limit of 60 places that can be filled. If you are interested please log on to Parent Lounge to accept and make payment as soon as possible to secure your place.

Please note the Total Football Academy session in term 2 will begin on the first Monday back after the holidays.

Rugby Union Gala Day
On Tuesday, 19 Sunshine Ave students in years 3 and 4 competed in the NSW Rugby Union 7's Tournament held at Wollongbar Rugby Union Club. Two teams entered in the Gala day and have been training for the past 4 weeks in preparation for the day. The boys were super excited about the bus trip and finally get to play some matches.
Both teams performed really well, with some flashes of individual brilliance, amazing runs, and some huge tackles. Scores were not the most important part of the day however both teams were able to win a game or two. The boys were a credit to our school and played super hard, but really fair. It was a pleasure to take them away. We are now looking forward to participating in the DNK Cup at All Saints in term 2. Congratulations on your performances boys.


The two teams were:

| | | |
| --- | --- | --- |
| Team 1 | | |
| Jackson | Medford | 3M |
| Tala | Brebner | 3N |
| Darcy | Clark | 4H |
| Harvey | Majerovic | 4H |
| Harry | Williams | 4H |
| Harry | Tatchell | 4H |
| Tamati | Hyett | 4S |
| Theo | Midgley | 4S |
| Zach | Davison | 4T |
| Team 2 | | |
| Mason | Keating | 3B |
| Jayden | Stenning | 3M |
| William | Blinco | 3M |
| George | Taylor | 4A |
| Ollie | Condon | 4A |
| Jack | Sinclair | 4H |
| Channing | Melville | 4H |
| David | Dickens | 4H |
| Jaxon | Bishop | 4S |
| Luke | Cecil | 4T |
Nathan Croft
PE Specialist P-4
As we come to the end of Term 1, we reflect on what has been a wonderful term filled with learning and growth. It has been an absolute joy to see our students thrive and develop into confident and capable young individuals.

This week, we celebrated Easter with our annual Easter Service, where our students came together to reflect on the significance of the holiday. We were also treated to a lovely Easter Play beautifully performed by the Year 3 students. Their hard work and dedication paid off in the form of a delightful and heartwarming performance.
In addition, the ELC Easter Hat Parade and morning tea were a highlight of the week. We were thrilled to see over 250 parents, guardians, grandparents, and special friends in attendance. It was a joyous occasion, filled with cuteness overload, as our youngest students paraded around in their adorable Easter hats.
We hope that these events have helped form some core memories for our students and their families. Through such moments, we create a strong sense of community, where we can come together to celebrate and support one another.
Front left to right : Erin Brown Teacher and Amy Castle Teacher Assistant
As we head into the Easter break, we encourage our students to take some time to rest and rejuvenate before returning for Term 2. We look forward to continuing our journey of learning and growth together.
We want to thank all our teachers, staff, and parents for their continued support and dedication to our school community. It is through your efforts that we are able to provide a safe and nurturing environment for our students to thrive.
Jeremy Godden
Head of Junior School
Early Learning Centre
Bush Regeneration Project
This term the Bush Preschool groups have been visiting Booninybah-Fingal Headland each week, learning about this special place in our community. During this time, we have been lucky enough to form a connection with the Fingal Head Coast Care group who have been regenerating the headland for over 36 years. They have generously supported and guided us in getting the children involved in a regeneration project within the littoral rain forest, close to where our base camp is situated. Our journey began at the Fingal Coast Care nursery where we began propagating seeds followed by a number of planting sessions. We propagated 600 cordyline and lillypilly seeds and planted over 30 young plants consisting of cordylines, lillypillies, tuckeroos, native peanut tree, rose tamarind and two endangered tree species; the white lace flower and the Cryptocarya foetida.
During these experiences the children (and educators alike!) have been learning:
The history of the area
Native bush food species
How seeds grow and germinate
How to plant, water and mulch in a bush setting
How to identify and eradicate invasive weeds
How to care for and maintain the forest
It has been a fantastic opportunity for the children to get their hands dirty and get involved in a great community initiative. They are making a real difference in the preservation of an endangered forest ecosystem and becoming socially responsible advocates for the natural environment.
We are incredibly grateful that we have established this community partnership and look forward to the exciting learning opportunities it presents for our littlest of learners. A special thank you to Kay, Peter, Kate, and Sarah from Fingal Head Coast Care and parent helpers for volunteering your time and resources which made the project the success it is.
If you are interested in getting involved in local bush regeneration projects, please follow this link for further information: Fingal Head Coat Care
Michelle Donohue, Lisa Maysek and Hannah Wicks
The Bush Preschool Team
Green Team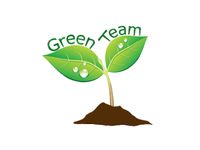 Stephanie Alexander Kitchen Garden
Senior School
Tweed Byron Police Family Community Forums
From the Head of Senior School
Easter Service
On Tuesday morning, all Senior School students attended an Easter service filled with tradition and meaning. The atmosphere was peaceful, and Ngahriyah became a place of deep reflection and solemnity. The Reverend Constantine Osuchukwu delivered a heartfelt sermon, reminding everyone of the significance of Easter. The inclusion of the Stations of the Cross, performed by our drama students, was especially moving. I would like to thank Ms Loretta Visser, Ms Amy Camer and Mr Rod Bertram for their fine work in bringing this concept to life through lighting and tableau. Overall, it was a touching and meaningful experience that left a lasting impression on all who attended.
Parent/Teacher Evening
Thank you to all who attended the final Parent/Teacher interviews for the term. Your presence and active participation during these meetings were greatly appreciated, and it was wonderful to have the opportunity to discuss your child's academic progress and achievements with you. I hope that our discussions were beneficial and provided valuable insights into your child's strengths and areas for improvement. With your continued support and involvement, I am confident that we can work together to ensure your child's success. It is my hope that we will have more students in attendance at next semester's interviews.
Camp 2023
The camps offered at Lindisfarne Anglican Grammar School are an integral part of a well-rounded education, providing students with unique opportunities for personal growth, experiential learning, and social development. These camps offer a chance for students to step out of their comfort zones, learn new skills, and build lasting memories with their peers. They often include activities such as team-building exercises, outdoor adventures, and educational workshops that cannot be replicated in a classroom setting. Resultingly, the camp program is compulsory for all Lindisfarne students. Correspondence regarding the camps for the Senior School was sent earlier this week. I ask that families respond to the requests for updates to dietary and medical information in a timely manner. All camps have an option of making payments via instalments - alternatively, families may choose to make both payments concurrently. Ultimately, investing in school camps is an investment in the holistic development and future success of our students. Many thanks in advance for your support.
Term 2 - Uniform
I would like to remind all families that a new term brings a change in uniform requirements for all Senior School students. The blazer is to be worn when travelling to and from the School in Terms 2 and 3 by all students in Years 9 to 12, in addition to the School tie. Wearing the school uniform properly is of utmost importance as it not only represents the School, but also instils a sense of pride and belonging among students. When students wear their uniforms correctly, it sets a positive tone for the school environment and fosters a sense of discipline and respect for the School. The uniform is an important symbol of the values and traditions of Lindisfarne Anglican Grammar School, and students who wear it with pride demonstrate their commitment to these ideals. Therefore, it is imperative students adhere to the School's uniform policy and wear it with respect and dignity.
Easter - Best Wishes
As we approach the Easter holiday, I want to take a moment to wish all of our students and families a wonderful and restful break. Easter is a time for reflection, renewal, and joy, and I hope that you are able to take some time to enjoy the company of loved ones, relax, and recharge. Whether you are celebrating with traditional festivities or simply enjoying some well-deserved time off, I hope that this holiday brings you peace, happiness, and an opportunity to reconnect with what is most important in your lives. As we return to school after the break, I look forward to continuing our journey of learning and growth together. Happy Easter!
Kate Cornell
Head of Senior School
Class of 2023 Parent Dinner
Year 12 Parents are invited to celebrate at the Class of 2023 Parent Cocktail Event.
This School-endorsed gathering, arranged by parents, offers an opportunity for them to mingle and appreciate each other's company, acknowledging the collaborative educational journey their children have shared at Lindisfarne Anglican Grammar School.
Bookings are essential and can be made via https://www.trybooking.com/CGPQW
For more information contact Parent Representative Peta Fahy via pfahy1@eq.edu.au or Director of Community Engagement Simon McKinley via smckinley@lindisfarne.nsw.edu.au.
Careers and Vocational Education & Training (VET)
School Psychology / Counsellor
Business, Entrepreneurship and Enterprise
English
Students in Year 9 D were played the song 'I Was Only 19' by Redgum: https://www.youtube.com/watch?v=1gmgwx77osw. Once they had viewed the clip once, they were asked to focus on an aspect of this song and use it as a stimulus for a piece of creative writing. They were told to write continuously for 15 minutes. The following seven extracts are examples of the way 9D commenced their responses:
Silently, I lowered myself into the thick concealment of the undergrowth.
Watching.
Waiting.
The steady drum of gunfire sounded in the distance, the occasional brown chips of bark falling off a dew-coated trunk. I inserted my hand into my back pocket, retrieving a fresh magazine to load into my battered M16. Hearing the click of the clip as it fit into the chamber, I raised the barrel of my rifle.
Adrenaline coursed through my veins, The air became heavy with tension, not even a whisper escaping the lips of the men around me.
Then a bang.
My world began to turn, the trees before me rotating in a blur of green leaves and navy sky. Shrill screams pierced the everlasting silence and hell rained down with the force of bullets and bombs. Dense orange clouds rolled through the forest, taking with them the lives of the soldiers they consumed. (Nicolas Leotta)
I felt the viscous mud seep through my green uniform, soaking me thoroughly. I continued shuffling on my stomach through the overgrown rainforest. Rain pattered sporadically onto the bucket hat I had been issued and the constant buzzing of all manner of bugs did nil to raise my spirits.
I thought about home. I thought about a warm bed and a solid roof above my head. How I yearned for a good, warm cup of coffee. These things seemed like a dream now. A distant mirage of life beyond war. Life beyond the green uniforms and guns and bombs.
I was quickly and suddenly stirred from my foolish dream by the loud, clear yell of a comrade of mine. 'Contact!' (Chloe Chaseling)
'Contact!'
The scream echoed through my mind as my stomach sank. A cold shiver worked its way down my spine. Who could it have been? Every death is a hard one over here. I crawled, as low as possible, through the bushes and foliage to find them. I was making my way into the impact zone. My peers warned me as I got closer, but I needed to help them.
Suddenly the wails and cries of a man down began to ring in my ears and when I pushed away the branches restricting me, I saw him. Frankie. He was sprawled out across the jungle floor screaming in agony. Crimson covered his greens. In that moment, my mind took me back.
I could picture him laughing and smithing with a beer in his hand … (Phoebe Robins)
I remember rummaging through my bag to reach the only shirt I had. Gripping my weapon like a child about to run across the busy road. Scratching dried mud off my legs, shivering, so cold, death crossed my mind. Being told I couldn't scream. Thinking about how I would never hear my unborn child scream. Greeting death at its door, but turning me away.
I remember.
I sit up hours into the night. Fearing unconsciousness. Alone. Remembering past harrahs as I walk down the streets. Seeing allies gripping the floor, bleeding to their inevitable fate.
Survival is harder than death. Survival is hell. Harder every day.
I remember… (Rosie Maccoll)
The Vietnam jungle was unforgiving, dark, dense and filled with the promise of death. My ears were ringing and my heart was beating out of my chest. Salty beads of sweat slowly fell down my forehead as I continued walking. I wiped my brow, running my hand along the build-up of grime that came with months stuck in the jungle.
It'd been horrible. It was still horrible.
During the day, we just waited, mud seeping into our boots. My eyes were wide open and bood-shot. Alert for even the slightest movement. Aware that every step I took could be my last.
The nights were living hell. Lying in the humidity Cursing the war. The scent of blood and haze thick in the air … (Lyla Macdonald.)
Why won't it stop? I just want it to stop! The chopper blades just keep spinning around, blocking all other sounds and thoughts. I bound out of the house, shoving the keys into the stale ignition. The engine turns over and I drive. I just keep driving. I have no reason to stop. No appointments to stop for. No job to stop for. No one to stop for.
The turning chopper blades begin to subside and my mind clears. I can breathe once more. Loneliness begins to corner me, so I turn on the radio. A static, a constant in the ever changing music. The lyrics hit me …
(Tessa Ford)
Dear Mum and Dad,
God help me. Frankie's gone. Most of them are. It'll be next. It might nor be the enemy's fire that kills me, It could be me. I can't sleep at night. Even when the guns are silenced, I still hear their bark and the screams of men. I still hear the choppers flying overhead with the machine guns. Those are the worst. I've been in and out of those choppers for months … (Teagan Gilmour)
As you can see, it is amazing what our students can do and the different approaches that they take to the same stimulus.
Mrs Suellen Walker
English Coordinator
Debating and Public Speaking
Nine Lindisfarne debating teams debated in their first round of debates against schools on the Gold Coast on Wednesday evening 29 March.
Open B Team
The Lindisfarne Open B team, coached by Mrs Cathy Myers, successfully defeated their opposition arguing that artificial intelligence is developing too quickly. They defeated Benowa State High.

Max Milton-Goodhead, Jay Cahill, Hunter Wilson and Amity Chaffey
Intermediate A Teams
LAG 1A. Mrs Julia Treacy's debating team, Lachlan Clarke, Olivia Danesi, Tessa Ford, Scout Bee Jones and Xan Quirk had to argue that artificial intelligence is developing too quickly. Our LAG1A team, and their opposition, Somerset, were both commended on their excellent debate. However, the victory was awarded to Somerset.
LAG 2A. The LAG 2A team, coached by Mrs Suellen Walker, capably argued that artificial intelligence is NOT developing too quickly, against their Somerset College opposition. The team is pictured below.

James Cunnah, Ben Reeve, Teagan Gilmour, Eliza Evesson and (Nicolas Leotta - absent)
Junior A Teams
LAG 1A. The LAG 1 debaters, coached by Mrs Amy Williamson, successfully argued that NAPLAN is worthwhile, defeating their opponents from Somerset College.
LAG 2A. The LAG 2 debating team, pictured below, was successful in arguing against the contention that NAPLAN is worthwhile. Congratulations to the team and their coach Mrs Hayley McDonald.

Django Khan-Casey, Ziggy Bailey-Wong, Alexandra Salmon and Eva Taylor
LAG 4A. The LAG 4 debaters were also victorious against a Somerset College team. They took the negative side and capably argued against the topic that NAPLAN is worthwhile.

Niamh Glasson, Aziah Phoenix-Coy, Audrey Schapowal and Charlie Buchan
Junior B Teams
LAG 1 B. Mrs Eldridge's debating team were narrowly defeated by a Somerset College team. However, they performed creditably arguing that early birds are NOT better than night owls.
LAG 2B. The Junior B LAG 2 team, coached by Mrs Kristy Dee, were successful in their contest against Palm Beach Currumbin High. This team also had to debate that early birds are NOT better than night owls.

Anouk Schlueter, Indi Haan, Lexie Dee and Ivy McKinley
LAG 3B. Our Junior B LAG 3 team, coached by Mr Lachlan Prestage, debated a Somerset College team. Mr Prestage stated that the debate was fierce but his students were defeated by one point.

Zhyan Usovs-Norman, Ajay Arun, Emmerson Born and Xavier Galle
We commend all twelve of our teams for their level of preparation, teamwork and the way they represented Lindisfarne in Round One of the Gold Coast Debating Competition.
Suellen Walker
English Coordinator
Model United Nations Assembly
On Saturday the 1st of April, two Lindisfarne teams attended the Model United Nations Assembly at the Tweed Civic Centre. Senior students Ido Hadad, Audrey Fallon and Lexi Dujmovic represented Egypt while Erin Koning, Georgina Warman and Emily Kearney represented Mexico. Students were bright-eyed and keen to argue the resolutions in their country delegations. Brimming with ideas and insights, they were eager to find common ground and build bridges of understanding between nations. It was a truly inspiring display of diplomacy in action.

Our teams held their own against the competition, showing off their impressive public speaking, group communication, active listening and diplomatic skills. Our intrepid Lindisfarne teams tackled three resolutions; international cooperation in the peaceful uses of space, affirming the rights of indigenous populations around the world, and encouraging sustainable consumption and production patterns worldwide. The room was buzzing with lively debate and compelling arguments as the delegates worked to find common ground.

At the end of the day, the Lindisfarne students emerged having gained valuable experience and perspective. MUNA is all about building bridges of goodwill for world peace and understanding in the minds of our youth. Our students definitely rose to the occasion! Well done to our brilliant MUNA entrants, and thank you to the teachers who coordinated the event, Mrs Tarley Jones and Mrs Lauren Ward.
Tarley Jones
Teacher
Performing Arts
​Lindisfarne Soul and Blues Festival
We are excited to announce the inaugural Soul and Blues Festival, which will take place on Saturday, April 29th at our Sunshine Avenue campus. This festival is set to be an incredible event, featuring some of Australia's most talented and respected professional musicians, including Ray Beadle, Clayton Doley, and Pat Powell.

Ray Beadle is an award-winning blues guitarist and vocalist, who has shared the stage with some of the biggest names in music, including BB King, Buddy Guy, and Jimmie Vaughan. Clayton Doley is a master of the Hammond organ and is known for his soulful blues sound. Pat Powell is a renowned vocalist, songwriter, and multi-instrumentalist who has worked with artists such as Jimmy Barnes, Diesel, and Wendy Matthews.
In addition to these amazing professional musicians, the festival will also feature performances by our very own school choirs, stage bands, and rock bands. This will be an incredible opportunity for our students to showcase their musical talents and perform alongside some of the best musicians in the country.
The Soul and Blues Festival is sure to be a fantastic day for everyone in the greater Lindisfarne community, and we encourage you all to come along and enjoy the music, food, and atmosphere. Tickets are available now, and we expect them to sell quickly, so be sure to get yours soon to avoid disappointment.
The audience are encouraged to bring a picnic rug or low-back camping chair to enjoy this music festival on the green.
Antipasto platters can be ordered with your tickets, drinks will be available from the bar and our Friends of the Arts parent group will be running a BBQ.
We look forward to seeing you all there for what promises to be an unforgettable evening of music.

Tickets are available through the following Trybooking link: Soul and Blues Festival
Todd Hardy Director of Performing Arts
Germinate Records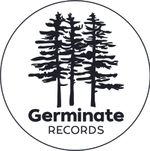 Music Video for Seventeen Out Now!
In support of our release last week of Josh Geoghegan's song Seventeen, we are very excited to share the music video for Seventeen. This clip, filmed in Nghariyah, features both Josh and super talented Year 11 dance student, Amelie Mitchell. Special thanks to James O'Gorman for video production and Simone Canning for choreography.

You can subscribe to the Germinate Records youtube channel here.
Germinate Records Live
A fantastic night was had by all at The Citadel in Murwillumbah on Wednesday evening for our second-ever Germinate Records Live gig. The sold-out audience was treated to two sets of completely original music written and performed by our students. The first set featured three of our talented singer-songwriters, Caalen Lewis, Oscar Rynderman and Josh Geoghegan. The gig also served as a launch for Josh's newly released single and music video, Seventeen. The second set featured a performance by our yet-to-be-named, New Music Ensemble, a collaboration between senior music students, university-aged musicians and experienced professional musicians. All students and performers did so well to perform their own work to an audience, which can be a daunting prospect! The event raised money for Tweed Palliative Support and Wedgetail Retreat, a local facility doing incredibly important work. You can donate to Tweed Palliative Support and Wedgetail Retreat here.
Brett Canning
Recording Studio Producer/Manager
Photography and Digital Media
Science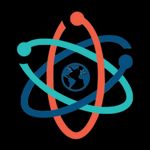 Technology and Applied Studies
DiscoverEd STEAM - Mario Kart
We have some exciting news from our recent Mario Kart event that had our DiscoverEd STEAM students revved up!

Our DiscoverEd kids had a blast building their own Mario Kart-inspired vehicles with three balloons attached at the back, and competing in a friendly tournament. The aim of the game was to navigate their way through the course without losing any balloons, while also trying to pop their opponents' balloons.
Our girls' team, consisting of the fabulously named Lexie Dee, Janhavi Grover, Niamh Glasson, Aziah Phoenix-Coy, and Eva Taylor, took home the top prize! These girls outengineered, outplayed and outsmarted all of their opponents, and we couldn't be more proud of them!
While this event was full of fun and excitement, it was also a fantastic learning opportunity for our STEM students. They honed their teamwork, communication, and problem-solving skills, while also developing a deeper appreciation for science, technology, engineering, and maths.

We'd like to give a huge shout-out to all the staff who gave up their lunch times to help support this program this term. And a special thanks to Sally Bowen for her invaluable help on the day. We couldn't have done it without you!
We hope that this news brings a smile to your faces, and that you're as proud of our DiscoverEd students as we are! Stay tuned for more exciting updates from our STEAM program.
Mr Henderson
Director of TAS
Round Square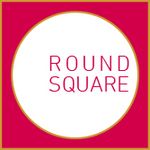 Sustainability
Lindisfarne Recording Studio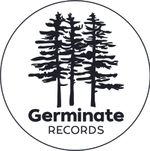 Co-curricular and Extra-curricular
Sport
The whole school community is ready for holidays - including teachers, students and parents! Term 1 is a whirlwind, with Term 2 not much better. We will be launching Athletics really early in Term 2, so please look out for communications.
All the Cross Country action from today, will be detailed in the first newsletter back.
Wishing you all a Happy Easter, and a wonderful holiday.
Football
We had a home game in Round 2 of the Bill Turner Football Cup - versus Murwillumbah Learning Community.
A convincing win for our U15 boys, 5 - nil. Mind you it was a game that we were expecting to win prior to the holidays.
Onwards and upwards from here as we work towards trying to win the regional rounds.
Goalscorers were:
Hayden Cooke (2)
Jack Edwards
Maximo Serallach
Fletcher Bisgrove
CIS Primary Football
Three Primary Lindisfarne boys, Saxon Leiper, Noah Tucker, Jack Kane (Year 4!) represented NCIS Football last Friday - at the prestigious NSWCIS tournament at Football HQ in Sydney, Valentine Park.. The boys won two of their four games, which is a highly commendable result at that level. Well done lads.
Triathlon
On Sunday April 2, Sofie and Isa Soenen competed in the Enticer event at the Gold Coast Triathlon. This event included a 300m swim, 6.7 km cycle and 3km run. Congratulations to Sofie and Isa who placed 17th and 18th respectively out of a field of 87 female competitors. In the under 14's their placing was 9th and 10th. Well done to both girls especially as it was their first event at this distance.
Tennis Terranora
The Tennis Terranora after-school Tennis lessons will start again on Tuesday afternoons in week 2 Term 2 at Lindisfarne Mahers Lane Campus Tennis Courts. These sessions are capped at 20 students.
Group lessons for beginners and competition players.
Capped at 20 students
Pricing: $70 for 7 weeks (sign up on parent lounge, Events and Payments)
Time: Tuesdays 3:30-4:30 pm
Week 2 to Week 9 (02/05/23)-(20/06/23) (excluding years 7 10 12 camp week)
Location: Lindisfarne Mahers lane Campus Tennis courts
Run By Tennis Terranora Coach Caleb Maxted
Please see the information Flyer - here
Surf Life Saving Aussie Titles
Spotlight on Lily O'Sullivan (Alumni '22)
Aussies Surf Life Saving Championships were held at Scarborough Beach in Perth, WA over the last 2 weeks and our current and past Lindisfarne students shone bright.
Lily O'Sullivan is the Australian Champion Woman in u19 Iron and u19 Board, a close silver in u19 Surf Race. Gold with her team in u19 Surf Team and u19 Board Relay, Silver in u19 Taplin, Silver in Opens Rescue Tube Rescue, Bronze in Ski Relay, 4th in open surf Teams, 4th in u19 Board rescue and 13th in the open Iron.
Finishing up as the Overall Female competitor of the Championships.
Also, Ryan Muggeridge and his Tugun teammates received some excellent places in their relays, bringing home a couple of medals.
2nd U17 Ski Relay
3rd U17 Board Relay
5th U17th Taplin Relay (Board leg)
Damien Clucas
Head of Sport
REGISTRATION
Girls 7s Program
Registration for the 2023 Lindisfarne Rugby Union Girls 7's program was launched last week. Our Rugby Union program is in its second year and similar to 2022, we will have a 1st 7 Girls team and we would also love to be able to field U15 and U13 7s teams (pending player numbers).
If you are interested in representing the school in Girls 7's, please complete the registration form HERE. Registrations close on Thursday 6th April. If you do register for the program, you are expected to be available for our Tuesday and Thursday morning training sessions at 0700 at the school.
Leading our Girls 7s program will be Miss Jessika Elliston and Mrs Julie McDowell. Miss Elliston is a current NRLW player for the Gold Coast Titans, Queensland State of Origin player and has also played Rugby Union 7s for Queensland. Meanwhile, Mrs McDowell is the head of the PDHPE department at the school and a vast experience across a range of sports.
We have a very full schedule for our Girls 7's program, especially in Term 3, and we are also hopeful of adding tournaments/games for our girls to compete in at the back end of Term 2. We hope to have as many students as possible register this year to build on our success from 2022 and enjoy the great game of rugby union with their fellow schoolmates. So if you are interested in playing rugby 7s for the school is to complete the registration form HERE.
RECENT GAMES
The 2023 Ballymore Cup
The 2023 Ballymore Cup was a great success for Lindisfarne across all three squads. After watching the QLD Reds play the Crusaders on Friday evening at Suncorp Stadium, our boys played multiple games over the next three days. The full list of results were as follows:
Day 1
1st XV
6-3 v Pimpama SHS
12-7 v St John's Nambour
U15
40-7 v St Peter's Lutheran
15-7 v Chanel College.
U13
Day 2
1st XV
12-12 v Marist College Emerald (qualified 1st in pool A)
Semifinal 27-0 v Ambrose Treacy College
U15
21-0 v Faith Lutheran
35-7 v St James.
U13
0-43 v Kings Christian (qualified for finals)
Semifinal 5-7 v Downlands College
Day 3
1st XV
Grand Final 19-5 v St Brendans Yeppoon (Champions 1st XV Div 2, Levi Dangerfield Player of the Final)
U15
43-0 v Ambrose Treacy (Champions U15 Div 2, Koen Hodge Player of Tournament)
U13
3v4 Playoff 10-5 v Iona College (3rd U13 Div)
It is a great achievement for our school in only our second year of attendance at the Ballymore Cup with the 1st XV winning the U18 Division 2, our U15s winning the U15 Division 2 and our U13s finishing third in the U13 division. Many thanks have to go to the staff who attended, our physiotherapist for the tour (Mrs Gemma Harvey), and all the parents who came up to support and barrack for our boys.
More photos are below, just use the Expand All button.
More photos of the Ballymore Cup can be found at the QLD Rugby Facebook page HERE.

KEY DATES
Please see upcoming key dates for our boys' and girls' program below. You can find the full list of key dates HERE.
Boys
| | |
| --- | --- |
| Friday - Sunday, 21-23 April | The Armidale School Rugby Carnival (U12) AWAY |
| Monday, 24 April | Term 2 begins |
| Tuesday, 9 May | NSW U12 Far North Coast 7s Tournament (Byron Bay) 9-2pm AWAY |
| Monday, 1 May | Len Diett Cup (U13 & U15) AWAY v Evans River (1st XV BYE) AWAY |
| Thursday, 11 May* | Len Diett Cup (U13, U15 & 1st XV) BYE |
Girls
Thursday, 6 April

Registrations closes

Term 1 ends

Monday, 24 April

Term 2 begins

Thursday, 26 April

Thursday AM training begins (7s)

Tuesday, 2 May

Tuesday AM training begins (7s)

Friday, 23 June

Term 2 ends
UPCOMING FIXTURES
The Armidale School Rugby Carnival
We have finalised selections for The Armidale School Rugby Carnival, which is on the 22nd - 23rd of April and is the biggest primary schools rugby carnival in Australia, and congratulations to all players selected. Further information has been provided to selected players and all registrations on Parent Lounge should be completed. The final itinerary and details for the Armidale Schools Rugby Carnival will be sent out shortly to all students and parents.
OTHER ITEMS
Boys Training Notes
The next training session for our boys squads will be school sport on Thursday 27th April (fitness testing) followed by Tuesday 2nd May. Please make sure we are keeping up with our strength and conditioning over the holiday break.
2022 Team Photos (1st XV, U15, U13 boy and Open Girls' 7s)
The 2022 rugby union squads' photos have arrived and all students that have ordered a photo can pick theirs up from the PE office at the school.
Somerset College 1st XV Trial Footage
Footage of our 1st XV trial game v Somerset College can be found HERE.
Stack Team APP
The Lindisfarne Rugby Union program's main form of communication for our Boy's U13, U15, 1st XVs and 7's and Girl's 7s will be the Stack Team app with email being used as minimally as possible. The Stack Team app will host news and updates to schedules, live scores, player availability, important documents and links to our sponsors.
Note, both parents and Boy's U13, U15, 1st XVs and 7's and Girl's 7s students who have parental permission for smartphones will need to download the app and join the relevant squad in the app (e.g., 1st XV, U15 XV, U13 XV, Girls 7s).
To download the Stack team app, use the following links:
● iOS: https://www.teamapp.com/ios-ap...
● Android: https://www.teamapp.com/androi...
Once downloaded, please search for 'Lindisfarne Rugby Program' and request to join. We will be approving the requests from students and parents in the coming weeks as we roll out the app in more depth.
More Information
If you have any questions about the above, please do not hesitate to contact Dr. Coyne (jcoyne@lindiisfarne.nsw.edu.au).
Joseph Coyne


Library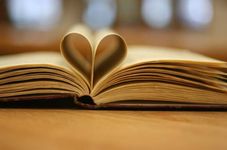 Community News
Participants who complete the Safer Drivers Course for Learners will receive a bonus of 20 hours of credit recorded in their learner driver log book reducing the total logbook requirement from 120 to 100 hrs. The Course is a combination of theoretical and practical training for under 25-year-old learner drivers who have completed 50 hours of log book driving hours.
Monday 17th of April - 9.30am to 12.30pm
Byron Youth Activity Centre
1 Gilmore Crescent Byron Bay
Cost: $140
CONCESSIONS ARE AVAILABLE for young people on Health Care or Centrelink benefits.
To book:https://www.bys.org.au/transport

Contact Steffie on 66857777 or email
info@bys.org.au for more information.
Upcoming Events
Loading events...
View full calendar