2021 Term 2 Week 2
30 Apr 2021
This Week Overview
Upcoming Events
Loading events...
From the Principal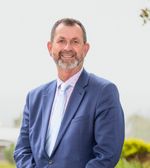 From the Deputy Principal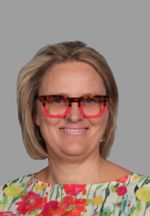 It is my privilege to be writing to you today on behalf of our Principal Stuart Marquardt who is in Sydney for the commissioning of Geoff Lancaster as Principal of St Lukes Grammar in Sydney. This is a significant day not only in the life of their school but also for Geoff and Katie and their family. We wish them well in this new endeavour and remember all they have contributed to our history here at Lindisfarne.

It has been a privilege to be part of our Foundation Day celebrations held over the course of this week. The Junior School service held on Wednesday, 28 April was a particular highlight where we welcomed The Bishop of Grafton, Dr Murray Harvey, The Reverend Dway Goon Chew, past and present School Council members, past and present members of the Parents and Friends, past and present staff members: all people who have made a significant contribution to our Lindisfarne community helping to build our school over the past 40 years. Their legacy of showing compassion, sharing their wisdom and their respect has served us well to lead us to the point where we are today.
This Sunday, 2 May at 9.00am we will conclude our Foundation Week celebrations with a service at St Cuthbert's Parish where the journey began in 1981. I hope many families will be able to join in this significant milestone in the history of our school.
Our Lindisfarne at 40 events will continue across the rest of the year as we celebrate our school. One of the major events on our calendar is a gala event to be held on Thursday, 17 June at Twin Towns. Featuring live music from students, followed by Lindisfarne's favourite Aussie rockers, Thirsty Merc. Guests will enjoy a two-course meal and the opportunity to gather and celebrate our school. Bookings are open.
For more information and bookings click here.
On Thursday night we held our Sports Academy Induction, a celebration to induct new members to this elite high-performance group. We are fortunate to have such a dedicated team of Ambassadors, Directors, teachers and coaches supporting these students striving for excellence in their various disciplines.
My thanks to Mr Matt Bedford for all the work he continues to do supporting the development and the running of the programs in our Sports' Academy.
In closing, I draw your attention to a letter I wrote to the school community earlier today regarding the re-launch of our website, a link of which can be found below.

This website is a "living" document and as such will continue to evolve. I hope you enjoy taking the time to reconnect with our Lindisfarne stories.
Charlotte Lush
Deputy Principal
Chaplaincy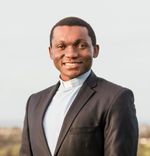 Important Information
Please find following the link to the 2021 Higher School Certificate Exam timetable.
Kind regards,
Caroline Jeffries
Dean of Studies
Parents and Friends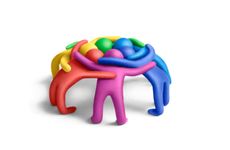 Please join in the celebrations at Lindisfarne's elegant Mother's Day High Tea event brought to life by our Parents and Friends Association.
Includes:
- High Tea petite delights
- Tea or coffee
- Glass of sparkling wine on arrival
- Musical performances by our talented students

Bookings will close at 5.00pm on Thursday, 6 May for catering purposes.
Please be sure to let us know about any dietary requirements at least one week prior to the event.
We hope to see you there.
ParentEd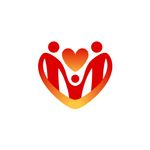 Wellbeing Team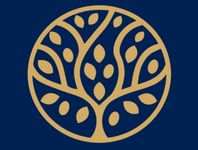 Student Voice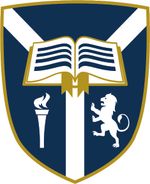 Whole School News
Lindisfarne @ 40 presents Thirsty Merc
Come and join us for a gala event as part of Lindisfarne @ 40 featuring live music from students, followed by Lindisfarne's favourite Aussie rockers, Thirsty Merc. This must-see event includes a two-course dinner with drinks at bar prices.

When: Thursday, 17 June 2021 at 6.30pm
Where: Twin Towns Showroom
Cost: $100
Booking Now Open
The School has implemented a new process for parents to request refunds (sports, camps, excursions). The refund guideline document and refund form are available to parents via Parent Lounge/School Links/Student Forms. Parents now can download the refund form and complete the form electronically. Once completed the form and any necessary documentation e.g. medical certificate are complete, they need to be emailed to the accounts team via accounts@lindisfarne.nsw.edu.au.
The main reason for this change is refunds are not limited to term sport, they also include camps, excursions and any extra curricular activities where a payment is made. We want to start encouraging parents to use this form as it will streamline the process for both parents and the administration team.

Please find following a link to the guideline document and the refund form.
Thank you,
Lindisfarne Accounts Department
Our students paused and reflected at ANZAC Day Services held last week to recognise and remember those who served, and those paid the supreme price for our nation.
We were very pleased to invite Lindisfarne father-of-two Colonel Russell Maddalena to give the Commemorative Address at last week's Middle and Senior School ANZAC Services. During his career, Colonel Maddalena served in Afghanistan 11 times — including a six-month tour of duty stationed in a war zone.
In his address, the students were able to hear the story of a Taliban attack endured by soldiers under Colonel Maddalena's command. Our students were very moved by the heart-warming story of Sarbi, the Special Forces bomb detection dog who was missing in action for 14 months following the attack.
We thank Colonel Maddalena for his contribution to our ANZAC Services and, most importantly, for his incredible service to our country.
Many marches were limited in numbers, so Lindisfarne students were represented through our music students who played at a number of services across our region. Of note were Monty Lush, Rosie Taylor and Callum McNicoll whom were asked to play their bugles (trumpets) and the students who participated in the drum band at Kingscliff. Each student represented themselves and Lindisfarne with great respect, and are to be commended for their efforts.
Important Surfside Bus Changes
Dear Parents and Guardians,
Please see below very important changes to Surfside Bus numbers effective immediately.
Staff Bio
Hi Everyone,
I am pleased to introduce myself as a new member of the teaching staff here in the Lindisfarne PDHPE department. I am returning to Lindisfarne as a teacher having graduated from Lindisfarne in 2013. I am extremely excited to be returning to Lindisfarne and seeing the new and exciting changes that have happened and are planned for the future. This term I will be working with our Years 9 and 10 PASS classes, Year 10 PDHPE and Year 10 Science.
Graduating from the University of Queensland last November, I have experienced a lot since leaving Lindisfarne eight years ago. Since 2017, I have been the Assistant coach of the Australian Youth Surf Lifesaving Team, working with Australia's most impressive young Surf Life Saving athletes, travelling to Adelaide, New Zealand, Japan and South Africa along the way. In addition to this role, I hold coaching roles at a club, branch and state level as well as vast experience in Rugby Union and Athletics. I am passionate about developing youth athletes and ensuring they are equipped for athletic success but also ensuring they are aware of the importance of their education now and in the future.
I am passionate about ensuring each and every student enjoys their time in PDHPE and in the great school community that Lindisfarne offers. The PDHPE department have some great things planned for this term and we certainly hope all students enjoy their time in PDHPE this term and every term.
I look forward to spending more time in the Lindisfarne community.
Mr Sam Dick
Teacher
Green Team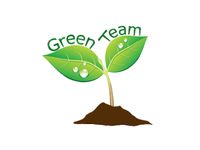 Stephanie Alexander Kitchen Garden
Middle School
Head of Middle School Report
It was a wonderful week of celebration this week as we marked 40 years of Lindisfarne. Our Middle School Service was a beautiful celebration of our school, its past, its present and its future. Helping us to recognise and celebrate Lindisfarne at 40 was past student and present teacher Mr Sam Dick. His reflections on his time at school as a student and now as a teacher was a tremendously uplifting acknowledgement of our school. His address to the assembled students and staff was a warm and appreciative account of his own experiences in our school community. A link to his speech can be found here: Link to Foundation Day Speech
Jeremy Godden
Head of Middle School
Dr Cameron Stelzer - Author Illustrator Workshop

This week the Year 5 and 6 students were fortunate to participate in an interactive writer's workshop session with one of Australia's most enthusiastic and talented authors and illustrators, Dr Cameron Stelzer. Each year Dr Cameron, the 'Story Doctor', works with over 20,000 students throughout Australia. He has produced three series; The Stroogle, Scallywags and most recently PieRats.
Dr Cameron inspired the Year 6 students with his energy and passion for writing. Students worked through a variety of activities that helped them to use their imagination and build their understanding of how to use descriptive language to bring their stories to life. A key focus of the workshop was to use the 5 senses to describe a setting and create a picture in the reader's mind. He also gave practical ways to enhance a piece of writing with the use of adjectives and super-sized similes.
For Year 5, Dr Cameron focused on strategies for students to use in their upcoming NAPLAN writing task. He used a series of short activities to enhance the students' writing and thought processes with practical applications of narrative genres. Dr Cameron encouraged students to be passionate about their writing and be willing to share their stories with others.
A number of inspired students nominated to take part in a small group writing/illustrating session with Dr Cameron to hone their skills further.



Kylie Thompson
Year 6 Coordinator
Senior School
Head of Senior School Report
Foundation Day School Service
It was a great pleasure to gather as a Senior School this week in order to celebrate our School's 40th year. Ably led by our School Captains Sam Cox and Tori Marchiori, Tuesday's service saw us reflect on Lindisfarne's humble beginnings and marvel at the School we have become. Staff and students were pleased to invite alumni Nick Wright (2009) and Chloe Ryan (2002) back to the School and enjoyed hearing their stories of life beyond Lindisfarne. Perhaps the highlight of the day was the annual running of the Smithy Sprint - a time trialled race from the bottom oval to the top car park, up the centre stairs and weaving its way up some of the ramps and pathways. It was wonderful to see students competing - and terrific to see Mr Marquardt completing the run in full academic regalia!


Smithy Sprint Photos
Red Earth
There are some exciting opportunities ahead for students in the Senior School to make meaningful connections with remote Indigenous Australia. In the next couple of weeks, we will welcome a representative from Red Earth to speak to all students in the Senior School about an immersion program in Cape York. Red Earth immersions are a unique way for people of all ages to connect with Indigenous culture in a safe and meaningful way. Their programs are designed to maximise the time spent on Country with Elders and Traditional Owners, connecting with Indigenous culture through the people and their stories.



Kate Cornell
Head of Senior School
Careers
It has been a busy start to Term 2 as the new Director of Careers and VET. Mr Barry Woods has very kindly spent time with me in Week 1, going through a handover of the role. I very much look forward to supporting students in maximising their opportunities and potential both at school and post school and continuing the fantastic work of Mr Woods.
Year 12
There are a number of opportunities beginning to open up regarding University pathways. Early entry schemes are open at many Universities and represent a great opportunity to secure a place (or backup plan) for 2022. These applications do not impact your UAC, QTAC or VTAC applications and are generally free. As we progress through the year a number of Scholarship opportunities will also be available.
Year 10
Students have been working through their Natural Ability program. Congratulations to those students who are finished. Students who have activities outstanding will need to complete these by the end of Week 3. This will provide you with valuable insights, particularly as we move toward subject selection for Year 11. Any students who may be having access issues can email me and I can resend their username and password.
I encourage students to come and see me with any questions about pathways and options. They can email me to book a time or come by at recess or lunch. I also encourage parents to contact me should they have any questions or concerns about Careers and VET and how students can best be supported in their senior years.
Finally, please see the link Options Career Information Bulletin for more general information on Careers and VET.
Lauren Ward
Director Of Careers and VET
School Psychology / Counsellor
Business, Entrepreneurship and Enterprise
Debating and Public Speaking
Germinate Records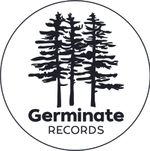 Photography and Digital Media
Science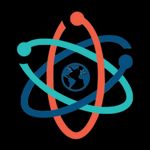 It is a privilege for me to be taking up the reins of Acting Director of Science from this term. I have been teaching at Lindisfarne for some 10 years in Mathematics, Science, Engineering and Technology subjects, as well as more recently in the Rite Journey program. Prior to teaching I worked in airline operations and engineering management in the airline industry for nearly 20 years. I have always tried to bring my experience from industry into the classroom to give students an authentic context in which to learn, and I hope to carry some of this experience now into my new role.
Enough about me. The opportunity for current Year 11 science students to apply for the National Youth Science Forum in January of 2022 is with us again. The NYSF is a premier and life-changing science and STEM experience for students in Year 12. This year's program offers an exciting range of in-person and digital STEM experiences over 12 days. Attendees will enjoy face-to-face sessions, lectures, workshops and socialising with some of Australia's leading scientists and other like-minded students, along with extra digital sessions to allow for continued participation online if needed.
Our previous attendees at NYSF have all gone on to study leading-edge and well-regarded University courses in STEM disciplines, made many new friends and have all spoken glowingly about the experience. It comes highly recommended. For more information, talk to any of the Science teachers, and visit http://nysf.edu.au and follow the links to the 2022 Year 12 Program. Applications close in July.
To view the Year 12 Program Flyer 2022 please click the link provided.
Following, I really looking forward to continuing the exceptional work done by Mr Dan Robins in leading the Science Faculty, and wish Dan all the very best as he steps into the role of Acting Head of Barnabas House.

Mr Inksetter will be back next week with some more of his fascinating insights into the scientific world, so look out for that.
Richard Marriott
Acting Director of Science
Technology and Applied Studies
Year 9 Textiles Technology
Between assessments the Year 9 Textiles class have taken the time to practice their sewing skills for a good cause. The charity Escabags have appealed for tote bags to be donated as part of their support package for women escaping domestic violence. Students, Evie Boschma-Wagner, Charli Lamont, Polly Meehan, Maddison Pratt and Olivia Procter produced 15 bags which will be sent off this week to be filled with the essentials.


Caelie Drayson
Teacher of TAS
Year 9 students have been working hard this term to complete their advertising campaign. Students have been learning how to design, create and edit their videos advertising a product of their choice.
We have seen ads ranging from gaming glasses, brand new cars to even a digital piano that makes you look like a rockstar!
All of the students have enjoyed using the new green screen that allows them to teleport to any location in the world. We have also invested in a set of iPhone tripods that allow for students to make their videos more stable which improves the production quality.

If any students are interested in video production, Year 9 IST does a Digital media unit for the first term of the year. For students who want to learn more advanced concepts, a brand new subject has opened up in year 11 called Industrial Technology Multimedia Studies. The school has just secured our first excursion to Movie World where students will be able to go onto a live set. This is a fantastic opportunity for students to have a real-world experience in one of the fastest-growing industries.
Please do not hesitate in getting in contact with me if you have any further questions.
Stephen Henderson
Director of TAS
Visual Arts
Year 8 Contemporary Skateboard Art
During term 1, Year 8 students were hard at work on the popular contemporary skateboard art project. Students studied the work of four contemporary Australian artists who explore elements of popular culture and unconventional painting processes inspired by street art. Students enjoyed applying the techniques and ideas of their studied artists to their own colourful and detailed expressions of popular culture and they succeeded in gaining more control over the painting process which can be difficult to master!


We congratulate our enthusiastic and vibrant Year 8 cohort on a terrific job and look forward to exhibiting their work around the school.
Bronwyn Dann
Acting Director of Visual Art
Round Square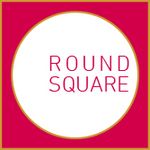 Register for the "Cultures of Round Square" RS Virtual Conference from Gut Warnberg for ages 10 to 12.
This is a fantastic opportunity for students in Stage 3. The three-hour conference will take place on Thursday, 20 May starting at 8.00pm AEST. There will also be a 45-minute pre-meet at 8:30pm Monday, 17 May.

During the conference, delegates will hear from a Keynote Speaker from the University of Munich, before breaking into baraza groups to share and discuss their pre-conference task and to have some FUN!
As a pre-conference task our hosts would like each delegation to work together to create a poster montage of images that represent the cultural influences of the members of their delegation. Some of these might relate to the country in which they live, and others might relate to individual members of the delegation. For example they might include certain pieces of clothing, art, special food, but WITHOUT naming the culture.
Numbers are limited to four students aged 10-12. To register please email Mr Lush at mlush@lindisfarne.nsw.edu.au.
Mike Lush
Round Square Coordinator
Sustainability
Recycling Spotlight - Household Batteries
Household batteries are commonly used items that can cause environmental havoc if they are disposed of incorrectly. When in landfill batteries leak chemicals and acid into local ecosystems and waterways which threatens local wildlife. Numerous fires have also been caused in garbage trucks and in kerbside bins from the incorrect disposal of batteries. Luckily our recycling hubs accept many kinds of household batteries including AA, AAA, C, D, and 9V batteries.


All the batteries that we collect get sent to specialist recyclers helping to keep our local environment free from harmful toxins and chemicals. Household batteries have been the second most popular item returned to our recycling hubs. So far we have sent off 1,718 batteries for recycling. We encourage all members of the Lindisfarne community to get involved in this recycling program to save even more batteries from ending up in landfill.
Our recycling hubs can be found in the assembly area at our Junior School Campus and near student admin at our Midddle and Senior School Campus.
If you have any questions regarding our recycling hubs, please feel free to email me at patrick.brabant@lindisfarne.nsw.edu.au.
Patrick Brabant
School Assistant — Sustainability
Lindisfarne Recording Studio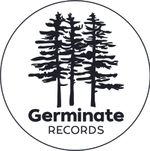 Co-curricular and Extra-curricular
Sport
Spotlight on Lily O'Sullivan
Lily has had an amazing Aussies campaign in Maroochydore. After five days of flat, fast and hard racing she has done herself and her club extremely proud with six Australian medals! She received gold in the U17 Ski relay with Ruby Meehan and their teammate, silver in the U19 Rescue Tube Rescue with Jess Starling and their teammates, bronze in the U17 Board Relay with Ruby Meehan and their teammate.
She then topped off the week yesterday medaling in ALL of her individual finals. She received a silver in the U17 Surf Swim, bronze in U17 Board race and bronze in U17 Ironwoman. She worked so hard for these medals and has sacrificed so much, these medals are so well deserved and a credit to her dedication and talent.


Spotlight on Kaimana Lowien-Britt
Congratulations to Kaimana Lowien-Britt who had an outstanding meet at the NSWPSSA. She won her heat in the 12/13 Girls Butterfly, and came 4th in the final with a PB of 32.47. Placing 4th in the State, means she is first reserve for the Australian All Schools. Fantastic effort Kaimana, we are all very proud of you!


Lindisfarne Lions Basketball
Our Lindisfarne Lions squad roars their way to Carrara every Friday (Wednesday for our U20's). The inception year of our very own Basketball club is an unmitigated success, with numerous teams leading their divisions.
The facilities at Carrara - which was the Commonwealth Games facility - are absolutely first class. Furthermore, the Gold Coast Junior Basketball League runs an absolutely first rate competition. If you would like to have a quick look at how the Lindisfarne teams are faring, please look at this link - here.
Cross Country

Thanks to Matt Bedford and the PDHPE team for executing the Cross Country last week. Also, a big thank you to the Year 9 PASS classes and Learning Assistant staff for helping out as course marshals.
For the Mahers Lane campus, we will give presentations at sub-school assembly on 11 May (Years 9 to 12) and 18 May (Years 5 to 8). Congratulations to the following placegetters and good luck next week at NCIS if you are competing:
8/9 Years
Girls
Ist - Ester Dorr
2nd - Summer Immisch
3rd - Lucia Juric
Boys
1st - Finn Jones
2nd - Cooper Muscat
3rd- Dean Arghyros
10 Years
Girls
1st - Honor Paul
2nd - Isabelle Daniel
3rd - Farrah Melville
Boys
1st - Padric Hedger
2nd - Jackson Wright
3rd - Oliver Clark
11 Years
Girls
1st - Skye Campbell
2nd - Sana Rice
3rd - Lola Parsons
Boys
1st - Jackson Kiss
2nd - Tahn Richards
3rd - Taj Williams
12/13 Years Primary
Girls
1st - Isabella Arghyros
2nd - Matilda Daniel
3rd - Madison Fernance
Boys
1st - Charlie Paul
2nd - Bryce Corcoran
3rd - Marcus Williamson
12 Years Secondary
Girls
1st - Hannah Jocumsen
2nd - Natasha Flahey
3rd - Coco Ofsoski
Boys
1st - Oliver Watters
2nd - Talon Chilcott
3rd - Oliver Muggeridge
13 Years Secondary
Girls
1st - Layla Hutchinson
2nd - Ivy Parsons
3rd - Eliza Fahy
Boys
1st - Cullen Grainger
2nd - Archie McColm
3rd - Hamish Procter
14 Years
Girls
1st - Phoebe Link
2nd - Lyla Williams
3rd - Isabelle Popov
Boys
1st - Dane Folpp
2nd - Fletcher Burdekin
3rd - Tex Milroy
15 Years
Girls
1st - Naira Kraus
2nd - Shakyah Jordan
3rd - Etienne McDonald
Boys
1st - Lewis Churchill
2nd - Charlie Heath
3rd - Ryan Muggeridge
16 Years
Girls
1st - Olivia Copeland
2nd - Tobi Chapman
3rd - Makayla Sekac
Boys
1st - Rupert Fahy
2nd - Lachlan Gonsal
3rd - Finojet Rudd
17 Years
Girls
1st - Jordan Nichols
Boys
1st - Finley Neylan
2nd - Marlon Harrison
3rd - Klyde Milroy
18 Years
Girls
1st - Gabriella Hill
2nd - Jessica Courtney
3rd - Nilaya Cannon
Boys
1st - Oliver Churchill
2nd - Fletcher Koppel
3rd - Jayden O'Rourke
We will resume Wednesday and Fridays sessions starting next Friday 7, May. Anyone can attend these sessions, but certainly the NSWCIS qualifiers are encouraged if they need training options.
Athletics

Phil Newton has been our Head Coach for the last 18 months, but he is unable to continue this role due to scheduling clashes as he trains athletes for the upcoming Olympics. Unfortunately, that has left Lindisfarne under-resourced with our Athletics training personnel for after school training programs. For our Years 5 to 10 students, we still have the services of Sid Paulraj and Callum Taylor in our integrated sports program.
Lindisfarne is actively seeking out a new Head Coach, and hopefully will potentially have some good news in this space soon.
NSWCIS Senior Swimming Championships
Congratulations to the following students for their efforts in competing in the New South Wales Combined Independent Schools competition on Monday and Tuesday this week.

Elijah Lobascher
Jack Ingham
Emily Kearney
Coco Ofsoski
Sloane Bryant
Tiggi Groves
Hamish Procter
Hannah Jocumsen
Natasha Flahey
Maddison Oliss
Isabelle Popov
Baxter Fitzgerald
Zoe Campbell
Lily O'Sullivan
Wil Anderson
Kai Albert
Football
Primary Boys
The Primary Boys played out of their skins on Wednesday to take down the Pacific Pines State High School Tournament. They played themselves back into the final against the highly fancied Kings team after being down 2 nil. It was 2-2 at full time, which meant the game went to a penalty shoot out. Our outstanding young goalkeeper - Tyler Mead - did not let one penalty in, whilst we converted 2.
Congratulations to the following boys:

Cooper Broxup
William Gorrie
Lucas Greaves
James Letters
Tyler Mead
Tahn Richards
Bowie Robinson
Miles Scheiwe
David Wallis
Chaz Croke-Sims
David Wallis


Years 7 to 10
Lindisfarne had a stellar showing at the Pacific Pines 9's tournament. The Year 7/8 boys began strong with a win and fought hard all day, ultimately winding up in and winning the consolation bracket. A big effort indeed as some of these boys doubled up and played for an injury-depleted Year 9/10 team. Moving into the final, the boys had outscored their opponents 32-7 with a perfect record. Ultimately, Kings Christian College triumphed in the final and we finished the day with only 8 players. We took home the runner-up trophy, Toby Shapland won the Golden Boot award for most goals in the tournament (11) and Rufus Scott's sublime talent had everyone on notice.



Bill Turner Cup
The team limped into the game, ravaged by injuries, but put forth a valiant effort. A number of younger players stepped into the side to help and played brilliantly. The boys won 7-0, earning a home game in round 3. Goal scorers were Toby Shapland (2), James Campbell (2), Axel Hollis, Brock Osborne and Archie McColm.
Northern Rivers Catholic Colleges - Volleyball and Rugby League

Congratulations to all of our squads that headed to Casino to participate in the Northern Rivers Catholic Colleges competition as a guest school. We weren't quite sure what type of opposition we would be up against across both sports, but all our teams did really well.
Congratulations to the U16 Girls for a complete demolition job in the final of the Volleyball, winning by 15 points!
Annabell Andrews
Makayl Sekac
Lucind Joyce
Tobi Chapman
Anika Smith
Minka Blancpain
Manaia Hyett
Gracie Lynch
Grace Denny
Please see the final results below across all sports:
U14 Boys Rugby League
Woodlawn
McAuley
St Mary's
Lindisfarne
St Joseph's
Mt St Pat's
U16 Boys Rugby League
Woodlawn
McAuley
Xavier
St Mary's
St Joseph's
Mt St Pat's
LAGS No Entry
U14 Girls Volleyball
St Mary's
Xavier
Lindisfarne
St Joseph's
Mt St Pat's
McAuley
U16 Girls Volleyball
Lindisfarne
St Mary's
St Joseph's
Mt St Pat's
McAuley
Xavier
Hockey

Congratulations to Bridie Bedford and Brodie McDowell who represented Queensland at the Australian National U15 Hockey Championship in Bathurst during the school holidays. Both students had a successful tournament. Brodie was named captain of the Queensland Gold team. A testament to his ability to organise and motivate his peers. At the completion of the tournament, Bridie was awarded the coaches award recognising her ability to implement her coach's strategy and her continued improvement through the tournament. Congratulations Bridie and Brodie!


Damien Clucas
Head of Sport and Activities
Lindisfarne Lions Netball Club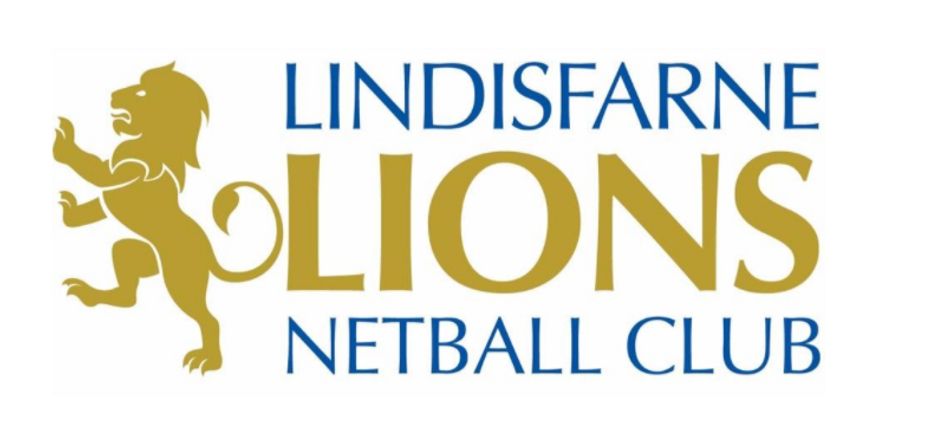 Monday Night Netball
It is the last Monday night round this week:
Monday, 3 May matches are:
| | | | |
| --- | --- | --- | --- |
| Time | Team | Opposition | Court |
| Bye | Silver | Please let me know if you would like a game | |
| 6.00pm | Gold Lions | Twelvies | 11 |
| 6.00pm | Lions (Mixed) | Panthers | 3 |
| 6.00pm | Blue Lions | Terranora | 2 |
| 7.00pm | Red Lions | White Lions | 1 |
| 7.00pm | White Lions | Red Lions | 1 |
| 7.00pm | Golden Oldies | Mothership | 10 |
| 7.00pm | Glitter Bombers | Storm | |

Please be at the courts in time to warm-up and sign on. Please let me know if you are not able to play ASAP.
Saturday Netball
Thanks to all of the marvellous managers and creative coaches who are on board for the 2021 season.
We have 16 teams again this year:
7 and 8 Year olds: Pink Lions and Purple Lions
9 year olds: Crimson Lion
10 year olds: Orange Lions
11 year olds: Lime and Bronze Lions
Juniors: Aqua, Yellow, Blue and Green Lions
Intermediate: Silver, Navy, White, Red and Lavender Lions
Division 1: Gold Lions
We also have four NetSetGo players who start on May 15.
The Draws for Round 1-4 are on Netball Connect App.These are the first matches.
Go Lions!
| | | | |
| --- | --- | --- | --- |
| Time | Team | Division | Court |
| 9.30am | Pink Lions | 7/ 8 years | 18 |
| 9.30am | Purple Lions | 7/ 8 years | 17 |
| 11.00am | Crimson Lions | 9 years | 12 |
| 11.00am | Orange Lions | 10 years | 3 |
| 11.00am | Lime Lions | 11 years | 16 |
| 12.30pm | Bronze Lions | 11 years | 16 |
| 12.30pm | Aqua Lions | Junior C | 5 |
| 2.00pm | Yellow Lions | Junior C | 6 |
| 12.30pm | Blue Lions | Junior B | 6 |
| 11.00am | Green Lions | Junior A | 8 |
| 12.30pm | Lavender Lions | Intermediate B | 14 |
| 2.00pm | Red Lions | Intermediate B | 12 |
| 2.00pm | White Lions | Intermediate B | 12 |
| 2.00pm | Silver Lions | Intermediate B | 13 |
| 2.00pm | Navy Lions | Intermediate A | 7 |
| 11.00am | Gold Lions | Division 1 | 10 |
Netball Centre of Excellence
The NSW Cup for Years 7 and 8 and Years 9 and 10 boys and girls was on Thursday at Mullumbimby and The Fast5 Mixed Competition for Years 11 and 12 was on Friday in Ballina.


Many of the senior Tweed Rep girls have their Round 1 of the Premier League on Friday Evening at Runaway Bay, with the Saturday season starting on the Saturday.


The following week we have the Monday Night competition continuing and the NRCC Netball Championships is on May 4.
Rory is still continuing to help with the teams off the court each Monday. Busy times.
Lindisfarne Netball Club Parent Support Group
What an awesome Netball Club Parent Support Group we have!
Thanks so much to Narelle Hodges, Lauren Taylor and Sue Hamond who helped me sort out the kit bags and balls for all of the teams on Tuesday evening. We were then joined by Sam McGilligan, Carmen Sullivan and Jane Daniels and discussed "team bonding" events, the "Carnivale Fundraiser" and put together coaching booklets.
The next meeting will be for all of the coaches and managers to join the PSG at the Terranora Pavilions for a chance to share ideas and concerns … and the good news about the fundraiser! on Tuesday 1 June. More details to follow.
Our Fundraising and Duty Day on Saaturday, May 22 is rapidly approaching.
Donations are to be collected by the managers on May 8 for Lindisfarne's Carnivale-themed fundraising event.

If anyone from the wider community would like to offer any items from the list below or help sell, cook or braid on the day, please contact our fearless fundraising leaders:
Jane Daniel Phone: 0401277710
Carly Griffiths Phone: 0414562543
Thanks to Amanda Bennett for the sensational signs!
Fundraising Donations are:
Tubes of bubbles
Bags of lollies
Litres of Coke
Litres of Fanta
Litres of Creaming Soda
Bottles of coloured hairspray
Hair elastics
Hair ribbon
Water spray bottles
Cheap hair brushes
Tail combs for parting hair
If you have any questions re: netball, please do not hesitate to email me.
"I'm here if you need!"
Gay Maynard
Teacher in Charge of Netball
Library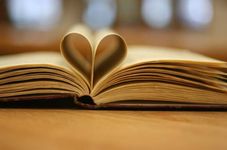 Community News
Careers and Vocational Education & Training (VET)
Upcoming Events
Loading events...
View full calendar