2022 Term 4 Week 6
18 Nov 2022
This Week Overview
Upcoming Events
Loading events...
From the Principal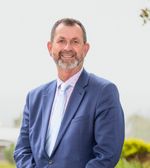 Dear Parents and Guardians,

This is a very special time of the school year as over the next few weeks we reflect and look back on the achievements of 2022.
The twice-a-week RAHT screening in place in February, necessary so we could return to school, seems so long ago. Yes, COVID-19 is ever present and we continue to learn to work through the 'living with COVID-19' phase of the Pandemic, however, as we approach the end of the School year, we have so much to be thankful for.
The Reverend Constantine led a beautiful Year 12 Graduation Eucharist last Friday as we paused to give thanks to God for our Year 12 students, the support of their parents, the work of our staff and the many blessings bestowed upon our school.
The Year 12 Formal on Saturday evening was a time of great joy as we celebrated our Year 12 students - the class of 2022. It was special to share this celebration with our remarkable young people, so many of their parents and a number of staff.
Tonight I am looking forward to hosting the Principal's Evening of Thanks as we celebrate and thank members of our School community for their service to and support of Lindisfarne Anglican Grammar School in 2022.
I am grateful to our Performing Arts Faculty and our talented music students and staff who will perform tonight, our Food Services team who are catering for the event, our Community Engagement and Grounds teams for their many hours of preparation.
The Event commences at 6.30pm NSW time at our Mahers Lane campus for anyone who would still like to attend tonight.
I look forward to seeing many families at our Community Christmas Service on Sunday, 4 December from 4.30pm at our Chapel in Mahers Lane, Terranora, and also our respective Speech Days to be held in Ngahriyah, Mahers Lane as follows:
Junior School:
Date: Tuesday, 6 December
Time: 9.45am - 11.45am
Middle School:
Date: Tuesday, 6 December
Time: 1.00pm - 3.00pm
Senior School:
Date: Wednesday, 7 December
Time: 11.30am - 2.30pm
As we prepare for 2023 I would like to invite those members of the School community who are interested in Netball to attend a Netball Strategic Planning morning on Sunday, 4 December, 2022 from 8.00am - 12.00pm at the Lindisfarne Boathouse - Point Break Circuit, Kingscliff. The Strategic Planning session will be expertly facilitated by Mike McLaughlin.
Finally thank you to all of the Kindergarten to Year 2 students, parents and staff for a very special K-2 Swimming Carnival today. There was an amazing atmosphere and it was great to see so many parents, grandparents and friends of the school in attendance.
Congratulations to Nathan Croft for his coordination of what was an exceptional Carnival and thank you to Mr Godden and the Junior School staff for all of the support.
A special thank you to the P&F for the sausage sizzle and to Jo Croft Mortgage Choice for sponsoring the BBQ.
It is a true joy to once again be able to share these special events with our School community.
Stuart Marquardt
Principal
From the Deputy Principal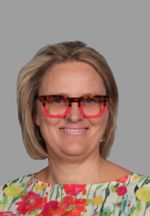 Chaplaincy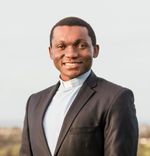 Dear members of the Lindisfarne Community,
Immense Gratitude
There's so much that happens around our school that often goes unnoticed. The commitment, dedication, care, and love of our staff for our students are what makes Lindisfarne tick. I thank them immensely, and also thank our parents who support the work of our school and partner with us in raising our children to become independent, strong, resilient, kind, compassionate, wise, happy, and critical thinkers of today and the future. One of the highlights of this term for me has been to spend time with Mrs Foyster and the students on the fortnightly Sustainability and Gardening Elective attending to the School's Community Garden.
Community Christmas Service on December 4, 2022 at 4.30 pm in the
Mahers Lane Chapel
Please remember to join us in the Mahers Lane Chapel for the commemoration of Jesus' birth as we give thanks for the blessings and joys of 2022. We begin with a scrumptious afternoon tea at 4.30 pm and the Service with Bible Readings and Carols at 5 pm. All are welcome to dress in their favourite Christmas colour, and a collection will be taken to assist Agape Outreach Centre Inc. to provide Christmas dinner and cheer to those experiencing homelessness in our community.
Attending to our Inner World
These challenging times call us to attend to both our 'outer and inner worlds'. As Etty Hillesum said: "The body and soul are one" and that "the inner world is as real as the outer one, and both need care…" Attending our 'inner world' entails making time for silence, solitude, prayer and contemplation. It involves 'switching off from technology for a while and immersing oneself in the natural world and paying full attention to whatever it is we are doing. For instance, Thich Nhat Hanh's invitation is something we might do this weekend: "Drink your tea slowly and reverently as if it is the axis on which the earth revolves." Perhaps you prefer coffee to tea, and that's quite okay: 'drink it slowly and reverently…" Enjoy!
Dad's Prayer Group on Saturday, 19 November, at 6.30 am followed by Breakfast
Please join me and other dads for a Prayer & Breakfast meeting on Saturday at 9a Dalton Street, Terranora at 6.30 am. This is the time for us to catch up and pray for our children and our families. All dads are most welcome. Please email me: constantine.osuchukwu@lindisfarne.nsw.edu.au for catering purposes.
For Our Prayers or Positive Thoughts This Weekend:
All those adversely impacted by natural disasters in Australia and around the world
Peace in our troubled world and in our own hearts
That COP27 delegates will think of the younger generation and make far-sighted choices in their deliberations.
I wish you a restful and relaxing weekend filled with God's choicest blessings in every way.

Rev Constantine Osuchukwu
Chaplain
Parents and Friends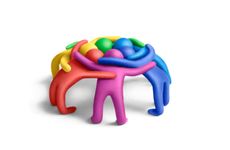 ParentEd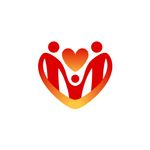 Wellbeing Team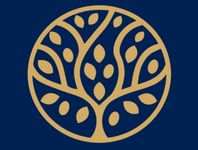 How to Help Children Manage Anxiety
Firstly, what's the difference between anxiety, fear, and worry?
Worry and fear are different forms of anxiety. Fear usually happens in the present moment (a car swerving into your lane or waking up to the sound of something breaking in the middle of the night) while worry usually happens when thinking about past or future situations (an upcoming deadline for a bill you don't have the money for at the moment, having to have that difficult conversation with a loved one).
Fear is most often associated with surges of nervous system arousal necessary for fight or flight, thoughts of immediate danger, and attempts to escape. Worry is more often associated with muscle tension and vigilance in preparation for future danger (which could even include potential embarrassment in front of others) and overly cautious (perfectionism to mitigate criticism) or avoidant behaviours (procrastinating that difficult conversation).
Fear is the emotional response to a real or perceived imminent threat, whereas worry is an anticipation of a potential future threat ("What if?"). For example, a child might be fearful when they see a dog and also worry about visiting a friend who has a pet dog.
Impacts to Learning
Anxiety will noticeably impact a student's behaviour in school and at home, their ability to participate in class, their learning, and/or their ability to perform assigned tasks.
They may have difficulty paying attention, concentrating, retrieving information or articulating responses to questions.
They will often display worry, fear or nervousness that is uncontrollable and disproportionate.
They may experience difficulties in adjusting to new situations.
They may not be able to modify their reaction and could feel easily stressed, upset and/or overwhelmed.
Signs and Symptoms
Although the experience of anxiety will vary from person to person, feeling stressed, fearful, worried, and having anxious thoughts are common symptoms. Children often have difficulty understanding and articulating the underlying causes of their distress and instead may make complaints of physical pain or discomfort. They may also report or demonstrate the following:
Difficulty concentrating and restlessness
Avoidance behaviours (e.g., hiding, withdrawal, self-isolation, school refusal)
Rapid heartbeat
Trembling or shaking
Feeling lightheaded, faint or dizzy
Numbness or tingling sensations
Sweating
Upset stomach or nausea
What if My Child Worries Too Much?
Sometimes worries become worse with time. When kids worry too much, it's hard to enjoy school, activities or friends. Worries can start to affect sleeping or eating. And when children start actively avoiding things they once enjoyed, this could be a sign of an anxiety disorder.
Anxiety disorders are the second most commonly diagnosed conditions among children (after ADHD). Of these, the most common, and those that cause the most distress in children are:
Separation Anxiety
Generalised Anxiety Disorder
Social Anxiety Disorder (Social Phobia)
Obsessive-Compulsive Disorder
Panic Disorder
If your child has worry, stress, or anxiety that seems too hard for them to handle, talk with your child's doctor, a mental health practitioner, or the school's Wellbeing Team. Childhood anxiety can get better with the right treatment and support.
Causes
While there is no single known cause of anxiety disorders, there are a number of risk factors or triggers that may contribute including:
Genes - certain anxiety disorders appear to have a genetic component, with some anxiety disorders running in families
Physical health - poor physical health can increase a person's vulnerability to developing symptoms of anxiety
Thinking style - patterns of thinking characterised by anticipating the worst, persistent negative self-talk, low self-esteem, and unhelpful coping strategies (e.g., avoidance) are linked to problem anxiety
Stress - stressful events and major life adjustments such as parental separation, increasing academic pressure, family financial hardship, peer difficulties, or bullying can act as triggers for anxiety
Tips for Parents
When kids are anxious, it's natural to want to help them feel better, but by trying to protect them from the very things that upset them, you can end up accidentally making anxiety worse. If your child gets upset in an uncomfortable situation and you take them out of it, they learn that getting upset and avoiding their problems, fears, and things that challenge them is a good and acceptable way to cope.
Let's be honest, it's uncomfortable being uncomfortable, and not confronting our difficulties is the easiest way out, but how does it make us feel about ourselves in the long run? More personally proud, confident and fulfilled? Probably not! The same rules apply to our children, perhaps even more acutely. The best way to help our kids overcome their anxiety is to help OURSELVES, and them, by learning techniques to manage stress, worry, and fear in healthy ways.
We can start by helping them to acknowledge their fears (make a list) and let them know that they're going to be okay, even if they're scared. You can't promise that nothing bad will happen, but you can express confidence that they can face their fears (with your support), will feel less afraid over time, and will become stronger, more capable, and more resilient as a result of the experience.
With practice, they will be less anxious and will develop greater confidence that they can successfully navigate the uncertainties of life. Remind your child that anxiety can be tough to deal with, but dealing with it has given them certain unique and amazing strengths.
Explore what those strengths are for your little one and help them to OWN THEM! A great source of inspiration is the article "18 Important Things That Kids with Anxiety Need to Know" (link below).
Here's a few other ways to help your children face new (and maybe even scary old) things without letting fear and worry hold them back:
Spend Time with Them. Do this every day, even if it's just a few minutes. Do things together that you both enjoy. Go for a walk, cook, eat, play — or just hang out. Find ways to smile and laugh together. This keeps the bond strong, and positive, and creates moments for your kids to open up naturally.
Ask What's on Their Minds. Help kids label what they think and feel. They might not always have a lot to say. And they might not always want to talk about what's on their minds. But let kids know you're open to listening and talking at any time.
Listen with Patience. When kids and teens want to talk, listen with your full attention. Be patient, and give them time to put their thoughts and feelings into words. Be curious and ask questions to hear more. Don't be too quick to give advice. Let them confide. Listen calmly to what they have to say.
Validate. Summarise what they've told you to let them know you understand. It also gives them a chance to hear it out loud. Say it's okay to feel how they feel. Tell them their feelings are normal. Try not to say, "There's nothing to worry about" or "Don't be scared." This can make them think they shouldn't feel the way they do. Instead, accept how they feel and help them understand and accept it.
Help Them Think of How to Handle Things. Help them feel capable. Don't jump in to solve things for them. Instead, invite them to think of what they can do. Take a "start where you are, use what you have, do what you can" approach. Support their good ideas. Talk it through together. Remind them of times they tried something new and it went well. Ask them how they (and if) they would like you to help.
Help Them Practice. When possible, help them break a new thing into small steps (it's called "chunking"). Let them practice one step at a time as they build toward their goal. Take baby steps and celebrate each (and every) success.
Encourage. Praise your child's effort and progress. Tell them what they said or did that made you proud, every day! Help them relax so that stress and worry don't build up. Be their source of safety and comfort.
Help Them Expect Good Things. Ask them to share what's going well and what they look forward to. Ask about the good things that happen in their day. Tell them about the good things in your day, too. Let them know that it's OK to talk about worries but it helps to put more focus on the good moments.
Soothe and Comfort. At times, they may feel overwhelmed. In those moments, trying to talk it through isn't likely to help. It might help more to offer comfort and understanding. Just BE and just BREATHE. Be there with them, soothe yourself and they'll follow suit. Remind them that you're there to help them through things that happen. Teach them to use calm breathing to relax their mind and body.
Tips for Teachers
Discourage Avoidance. The tendency to avoid difficult situations or tasks stops the student learning how to manage in spite of feeling anxious. Where necessary, the task or situation can be modified to provide more manageable steps. However, do not force a child to take on something that is too overwhelming.
Encourage "Having a Go". Encouraging students to participate and 'have a go' helps them get over doubts about their ability to manage. Giving positive feedback for trying can make a big difference.
Set Realistic Expectations. Feeling pressure to be perfect is common for children with anxiety disorders. Setting realistic expectations for academic work is important to help them learn to manage their anxiety and stress less.
Modify and Monitor Stressful Activities. Test situations or class presentations may be particularly stressful for children with anxiety difficulties. Teachers may be able to modify assessment tasks to relieve some of the pressure, for example, by providing breaks during or extra time for tests, or having children present to small groups rather than the whole class. Monitor the child's progress and gradually provide more challenging requirements as confidence increases.
Develop Independence. Provide opportunities for children with anxiety to take on special responsibilities that help them support their view of themselves as capable. Developing a sense of independence reduces their need for reassurance and builds confidence.
Teach Coping Skills. Learning about feelings and how they can be managed can really help. Regular social and emotional learning that emphasises coping skills will be helpful in addition to regular universal social and emotional learning instruction. Children with severe anxiety will benefit most from a social and emotional skills program targeted at children with internalising difficulties.
Access Help When Needed. Anxiety can be caused by a range of factors. When children's anxiety symptoms are severe or persistent it is important to consult with the Wellbeing Team.
For more information and tips for helping your child manage anxiety, visit:
School TV Resources
https://lindisfarne.nsw.school...
18 Important Things That Kids with Anxiety Need to Know – Hey Sigmund
https://www.heysigmund.com/kid...
Online Anxiety Management Training - The BRAVE Program
The Brave Program is an interactive, online program for the prevention and treatment of childhood and adolescent anxiety. The programs are free and provide ways for children and teenagers to better cope with their worries. There are also programs for parents. For more info, visit: https://brave4you.psy.uq.edu.au/
Strategies to Support Anxious Children – Beyond Blue
https://healthyfamilies.beyondblue.org.au/age-6-12/mental-health-conditions-in-children/anxiety/strategies-to-support-anxious-children
Mental Health Support Options for Children – Beyond Blue
https://healthyfamilies.beyondblue.org.au/age-6-12/mental-health-conditions-in-children/support-options-for-children
What to Do (and Not Do) When Children Are Anxious – The Child Mind Institute
https://childmind.org/article/what-to-do-and-not-do-when-children-are-anxious/
How to Avoid Passing Anxiety on to Your Kids – Child Mind Institute
https://childmind.org/article/how-to-avoid-passing-anxiety-on-to-your-kids/
Helping Kids When They Worry – Kids Health
https://kidshealth.org/en/parents/worrying.html
Anxiety and Fears in Children – Raising Children Network
https://raisingchildren.net.au/toddlers/health-daily-care/mental-health/anxiety-in-children#:~:text=Gently%20encourage%20your%20child%20to,for%20being%20afraid%20or%20worried.
Anxiety Disorders – Kids Health
https://kidshealth.org/en/parents/anxiety-disorders.html

By Joshua Scarpino
Provisional Psychologist
Student Voice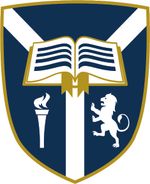 Whole School News
Uniform Shop - Beat the Rush
Dear Current Parents,

If you require new Uniform for 2023 please visit the store PRIOR to closure on the 9th of December.
All Year 8 Parents are reminded of the change in Uniform from Year 8 to Year 9 including the need for the blazer
The Uniform Shop hours until Christmas closure are:
Monday, 21 Nov 8.00am - 4.00pm
Tuesday, 22 Nov 8.00am - 4.00pm
Wednesday, 23 Nov 8.00am - 4.00pm
Thursday, 24 Nov 8.00am - 4.00pm
Monday, 28 Nov 9.00am - 5.00pm
Tuesday, 29 Nov 9.00am - 5.00pm
Wednesday, 30 Nov 9.00am - 5.00pm
Thursday, 1 Dec 9.00am - 5.00pm
Friday, 2 Dec 9.00am - 5.00pm
Monday, 4 Dec 9.00am - 5.00pm
Tuesday, 5 Dec 9.00am - 5.00pm
Wednesday, 6 Dec 9.00am - 5.00pm
Thursday, 7 Dec 9.00am - 5.00pm
Friday, 8 Dec 9.00am - 5.00pm
Appointments are preferred but not essential for top-up purchases.

PLEASE try to purchase what you need NOW to avoid the January rush.
Further information for online orders or to make bookings is available at https://www.lindisfarne.nsw.edu.au/uniform-shop/
Leischa Bevan
Uniform Shop Manager
Green And Gold Day - Wednesday 23rd November 2022
Screening the 2022 FIFA World Cup - Australia vs France



On Wednesday 23rd November, Australia will open its campaign at the 2022 FIFA World Cup against France. To mark the occasion, the school will hold a 'Green and Gold' day on Wednesday 23 November 2022 and a screening of the match live in Ngahriyah.
All students are encouraged to wear their green and gold on Wednesday 23rd November to show their support for the Socceroos. Gold coin donations will be collected at House Tutor Group on the day. If you'd also like to attend the screening, please register using this form by COB Monday 21st November 2022.
Parents/Guardians, Students, and Staff are all welcome to attend. Australia Vs France 2023 FIFA World Cup Opening Round Match Screening in Ngahriyah, Mahers Lane Campus Doors open - 5:45 am AEDT Kick Off - 6:00am AEDT Est. Conclusion - 9 am AEDT

Parking: Available on Bottom Oval Food: BBQ Breakfast, Fruit/Juice, and Coffee will be available for purchase. Places may need to be capped depending on interest, so please register your interest as early as possible via email.

You will receive a confirmation email once your place is secure.
Any questions, please contact Mr Kane Bradford kane.bradford@lindisfarne.nsw.edu.au

Kane Bradford
Head - of Professional Practice, Innovation, and Partnerships
Junior School
Sunshine Avenue Giving Tree
Green Team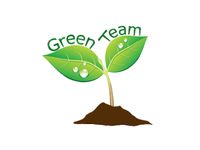 Stephanie Alexander Kitchen Garden
Middle School
Year 5 and 6 students, don't forget to grab your tickets for the Stage 3 Disco.
Middle School French pique nique
In Week 6, Madame Gula and Madame Weterkamo joined the Year 7 classes for a fabulous French Pique Nique. The event celebrated the end of their Au Marché (At the Market) unit where students had been learning how to buy fresh food.

Food is an engaging topic for teaching languages that also enables the learning of useful vocabulary and opens up discussions about cultural differences in travel. Most students ordered their bread and pastries in French. However, not many were brave enough to taste the pâté or the blue cheese!
We look forward to continuing this theme with our French Food Truck unit in Year 8. Bon Appetit!

Madame Weterkamp
Teacher of French
From The Head of Middle School
Year 4 to 5 Transition Liturgy
On Tuesday morning the 2023 Year, 5 cohort was welcomed into the Middle School by our current Year 5 students, members of the Executive team, and Middle School staff.
This was a special service that brought together students and their families to recognise this significant transition. I would like to thank the Year 4 and Year 5 teachers for their dedication and care. I would also like to thank our Year 8 leaders who lead tours around the school. It was a lovely morning that allowed parents to mingle and meet while the students showed around Lindisfarne.
Reminder
A reminder that aerosol spray deodorants are banned from school as they pose a health risk to students and staff through the potential for asthma attacks and allergic reactions. Please be aware that they will be confiscated if brought to school. If students need deodorant at school they are encouraged to use roll on deodorants.
House Captain Speeches
On Tuesday 22nd of November Year, 7 House Captain candidates will be addressing their peers (Years 5-8) in House meetings, sharing what leadership means to them, why they should be selected to lead their House, and what qualities they possess that make them great leaders. After these speeches, the voting process will begin and will be available to Years 5 to 8 and staff. Voting opens at 8 am Wednesday and closes at 3:30 pm Thursday.
Year 7 Parent Information Evening for 2023
On Monday night at 6.30pm (NSW time), there will be an information session held in the Chapel, for parents of Year 7 students in 2023. This evening is primarily designed to welcome new families, however, current families will also find the evening valuable and are welcome to attend. Year 7 Coordinators will outline the key information required to ensure a successful start to Year 7 in 2023. There will be a presentation that includes an introduction to Lindisfarne, an explanation of the range of subjects and extra curricular opportunities available, and provides an introduction to the important dates and events to begin 2023. We are looking forward to seeing the parents of the Year 7s of 2023 on Monday evening.
P&F Stage 3 Disco
Reminder: Friday 25 November, 5.00 pm-7.oopm, Stage 3 students are invited to attend the P&F Stage 3 Disco - Let's Glow. It will be held at Mahers Lane to celebrate the end of the school year. More information will be disseminated to you next week with details regarding the event. We look forward to re-establishing this lovely tradition.

Cathy Cox
Head of Middle School
Year 4 to 5 Transition Ceremony
It was an exciting day on Tuesday the 15th of November when the Year 5 cohort of 2022 welcomed the new and upcoming Year 5 group of 2023. Mr Marquadt, Mrs Lush, Reverend Constantine, Reverend Dway, students, and teachers gathered in the Ngahriyah for a formal liturgy service.
It was a lovely occasion as families and friends watched their students pass through the rite of passage of stepping from the Sunshine Avenue Campus to Mahers Lane. The Year 5 students of 2022 proudly presented the new cohort with a gift and a warm welcome. During this time we also reflected on the important role played by parents, teachers, and families in supporting their students to believe, achieve, and follow their dreams.
During the service, the importance of individuality for every child was communicated, and how at Lindisfarne Anglican Grammar School students are guided to become themselves authentically. This is done by encouraging all our students and staff to embody the values of compassion, wisdom, and respect. In the words of Mr Marquadt "children can do great things, when they are given great things to do". Furthermore, the new cohort was challenged to develop the capabilities of an open heart, open mind, and clear thinking.
Many exciting adventures await the Year 5 students of 2023 and what a wonderful morning it was sharing this with students, staff, families, and friends.

Amber Jarvis
Year 5 Coordinator
Senior School
From The Head of Senior School
Foundation Students
Thank you very much to Mrs Jo Hetherington, the Director of Early Learning for hosting our Year 12 graduates at Sunshine Avenue last week. Each year, the students who began their Lindisfarnre journey in preschool are invited to visit the place where it all began. This is a lovely tradition and one we look forward to celebrating every year.
Year 12 Formal
The 2022 Year 12 formal was held at the Mercure Gold Coast resort last weekend. The evening was well attended by students and parents alike. It was a thrill to see our graduates dressed so beautifully for this special occasion. Many thanks to all staff who worked so tirelessly to ensure the evening was such a success.
Tell Them From Me
I am pleased to inform members of our school community that we have engaged the services of Tell Them From Me, a survey tool for measuring student engagement and well-being. The survey is a great opportunity for our students to provide us with valuable and quick feedback on what they think about school life, how engaged they are with school, and the different ways that teachers interact with them. Capturing the voices of our students will help us identify strengths and areas for improvement. All students on the Mahers Lane Campus will complete the survey next week
Reminders
This a reminder that aerosol spray deodorants are banned from school as they pose a health risk to students and staff through the potential for asthma attacks and allergic reactions. Please be aware that they will be confiscated if brought to school. If students need deodorant at school, they are encouraged to use roll-on deodorants.
Kate Cornell
Head of Senior School
School based Apprenticeships and Traineeships
Lismore City Council and Tweed Library have contacted to advise that they have some vacancies - details of which can be found below.


Lismore Employment Acceleration Pathways (LEAP) Program
https://lismore.applynow.net.au/jobs/LCC1042
Lismore Employment Acceleration Pathways (LEAP) Program - Library Services
https://lismore.applynow.net.au/jobs/LCC1053
Applications are open now and will close Monday 21 November 2022 at 9 am. If you have any further questions about the LEAP program, please email @Training Administration at Lismore City Council.

Holiday Job - Freedom Machine
Are you looking for some work over the holidays? Do you like to have fun, learn new skills, work outdoors, and get to ride around on the coolest e-bikes, e-scooters, and e-boards? Freedom Machine is a new electrified bike shop in the centre of Byron Bay, we are looking for a forward thinking young person, who doesn't mind getting their hands dirty, learning new skills, isn't shy to talk to customers, and is sticking around for the summer. If you like mechanics, pulling things apart, helping people out, and eager to learn, thinking of a job in electrics then this is a great place to start. We are an equal opportunity workplace so it doesn't matter who you are, if the above details sound like you, then we would love to meet you.
Skills: Whilst not 100% necessary, if you know your way around a bike, that is a huge advantage, otherwise, as long as you have the desire to learn then we will get along. E-bikes and electrified vehicles are a new industry so we are aware that the skills are not common knowledge.
You will be paid the award wage and will have to be willing to work some weekends over the holiday season. Great team, wages, perks, and bikes.
Please send your resume to sales@freedommachine.love or give our team a call on, to pop your head in.
Dr Marriott
Acting Director of Careers and VET
Celebrating Women in Entrepreneurship
On Wednesday evening Mr Marquardt and some of our female staff members attended an evening of celebration of entrepreneurial women at Bond University.
The event showcased some of Australia's successful female entrepreneurs including;
Imelda Roache AO - Founder of Nutrimetics cosmetics and Bond University Chancellor (1997-2003),
Larissa Rose - Founder of GG Enviro - an environmental consultancy business on the Gold Coast,
Hayley Tarr - Director of Tarr Law - an intellectual property law firm that has worked with companies such as GM Motors to overcome IP disputes, in addition to copywriting and patenting products and brands.
The evening provided an opportunity for networking with like-minded women coming together to acknowledge, learn about, and celebrate the inspiring work happening within our local community. The evening was hosted by Lilliana Swainson, a current Bond University student, children's book author, and 2022 Bond University Transformer Scholar.
Many insightful stories were shared and advice was given to start up entrepreneurs present. A notable quote from Imelda Roche 'If it's meant to be - it's up to me' was a highlight throughout the panel discussions. Topics included; how to deal with and overcome imposter syndrome in business, managing business, and family life, how to create a community in business support, and bolstering employees.
Overall the evening was a wonderful celebration and educational opportunity to hear from such prominent females leading the way in the business world. We hope to share this newfound knowledge in the Lindisfarne community and broaden our own entrepreneurial initiatives.
Jane Brennan
Director of Visual Arts
Careers and Vocational Education & Training (VET)
School Psychology / Counsellor
Business, Entrepreneurship and Enterprise
Debating and Public Speaking
HSIE
Stage 5 Geography Excursion
Feeding 9 Billion
At Lindisfarne, the Stage 5 Geography course in Semester 2 is focused on the challenges of feeding and housing the world's growing population. According to UN estimates, this week the world's population reached 8 billion people, which means this focus is incredibly timely and relevant to our student's futures. To create a real-world link between the challenges of achieving food security, including the use of global supply chains and ethically producing food, Stage 5 Geographers took a trip to 'The Farm' in Ewingsdale. The students undertook fieldwork to understand how farmers utilise and manipulate biomes and their climates to grow food crops in a sustainable manner, compared to the large scale and high yield commercial farming we are used to. Students engaged in an informative tour from the farm manager Andrew, who explained the operation of micro-businesses from one small farm to create a self-sufficient, paddock-to-plate system that benefited all aspects of the land from the soil to the families who depend on it for income. At the end of the day, a discussion was had about the real world impact our consumer choices can have on the environment, giving the students the tools to make educated and ethical consumer decisions.
Thanks are extended to the Geography Staff that planned and executed the 3 days of excursions.
Nathalie Newton-Walters
Director of HSIE
Performing Arts
Battle Of The Bands Winners Head To The Studio
Last week our Year 8 Battle of the Bands winners spent the morning in the studio to record their original compositions.

"Sono Surdis" and "Lucas and the Bathtubs" were supported by our Year 10 Service Learning studio audio technicians to recreate the musical magic that both bands brought to the stage the last term in the annual Year 8 Battle of the Bands competition.
Each of the ensembles were able to bring their compositions to life and we're looking forward to hearing the final mixes in weeks to come. As overall winners of the competition, Sono Surdis have also gained the opportunity to perform their piece "Mixed Signals" at the upcoming Middle School Speech day event.
Dale Norton
Battle Of The Bands Producer
Congratulations on AMEB Piano results
Two weeks ago Lindisfarne hosted the Australian Music Education Board (AMEB) Piano examinations for our district, with over 30 Lindisfarne students sitting exams.

All of our students received credit or above with special mention going to Rachel Robbie (Yr 9) who received Credit (B) for Grade 8 Comprehensive and Tate Dee (Yr 10) who received an Honours (A) for his Grade 8 piano for Leisure exam. Many thanks should go to our Piano tutors Stephanie Palmer, Trish Guthrie-Watt, and Louise Dillon for their support and encouragement of our students.
Esther Dorr - Preliminary Comprehensive A
Evelyn Thompson - Preliminary Repertoire A
Amelia Haubek - Grade 1 Repertoire A
Jolin Liu - Grade 2 Comprehensive B
Ella Abbey - Grade 1 Comprehensive B
Lucas Phelps (Yr 8) - Preliminary Leisure A
Jackson Bold (Yr 4) - Grade 1 Leisure B
Claire Kung (Yr6) - Grade 3 Leisure B+
Sapphira Accedilo (Yr7) - Grade 6 Comprehensive (awaiting results)
Stephanie Godden - Grade 1 Comprehensive A
Claire Godden - Grade 1 Comprehensive A
Isabella Green - Grade 2 Comprehensive A
Lillia Abbey - Grade 2 Comprehensive A
Marcus Fox - Grade 3 Comprehensive A
Otis Harrison - Grade 1 Leisure A
Congratulations to all of our young musicians.


Todd Hardy
Director of Performing Arts
On Wednesday, 9 November, the students in Stage 3 stunned the audience with their showmanship.

Over 200 students performed on the Ngahriyah stage to an enthusiastic full house.
The theme was 'It's Showtime', a toast to the days of Vaudeville theatre. 15 variety acts that celebrated Music, Drama, and Dance. A selection of jaunty jugglers, cavorting clowns, marvelous musicians and magicians, dancing and singing animals, talking toys, brave balancers, and delicate dancers.
The scenes were all self devised and the amazing lighting effects and projection added a sparkling element to the production. The circus of….. life in Stage 3 was celebrated in a showstopping performance that really brought the house down.
Please follow this link https://vimeo.com/771855249?ts...to view a video of the performance.

The Password required to view this video is Showtime2022


Amy Skene
Drama Teacher
Germinate Records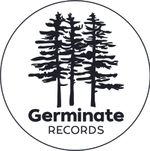 Photography and Digital Media
Science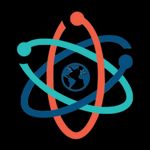 Technology and Applied Studies
Round Square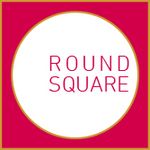 International
Homestay Families Required
From March 3 to 24, 2023 (please note the slight change of date), Lindisfarne will again be hosting students from the Aoyama Gakuin University (AGU) in Tokyo. The students are aged between 19 and 24 years and are studying various university subjects.
The AGU student visit aims to provide cross-cultural experiences for both the Lindisfarne and AGU students. Homestay families are required to provide a room, meals, transport to and from the school (they can catch the Lindisfarne bus), Sunday visits to church, and plenty of fun and conversations. Homestay families are reimbursed $300 PW ($900 in total) to cover the cost of food and transport. Due to the change of dates, there will be an additional $40. On Friday, the students arrive, and they will engage in activities at the school. It is hoped families can collect them (and their bags) at the conclusion of the school day.
If you would like to express interest in being a homestay family, please email drsuzannehudson@gmail.com or phone 0432 147 776 for further information. I hope you can support this excellent program.
Jeremy Godden
Head of Junior School
Sustainability
Important Recycling Hub Update
Many of you may have seen that the redcycle soft plastic recycling program has been paused. This program allowed customers to drop off their soft plastics at Coles and Woolworths stores for recycling. Redcycle made the difficult decision to pause their recycling program as the main recycling facility that accepted the soft plastics caught on fire and their other recycling partners no longer want to accept their soft plastics. There has also been a 350% increase in soft plastic being returned which has put a lot of pressure on them. It is expected that soft plastic recycling will not be happening again until at least mid-way through next year.
Unfortunately, this means I will have to pause the collection of bread bags at the recycling hubs. The bread bags that are collected from the recycling hubs are recycled through the Wonder Recycling Rewards competition who forwarded the bread bags to redcycle for recycling. Since we started participating in this competition we have recycled over 2,000 bread bags. For two years in a row, we have won free sporting equipment for recycling our bread bags through the competition. Mr Croft uses this sporting equipment in his PE lessons with our Junior School students.
While it is disappointing we had to put a pause on bread bag recycling there is some good news. The recycling hubs will now be accepting skin, hair, and beauty product packaging for recycling from any brand.
Waste that is accepted includes:
Plastic bottles from hair, skin, and beauty products
Glass bottles and droppers from hair, skin, and beauty products
Pumps and caps from hair, skin, and beauty products
Pots and jars from hair, skin, and beauty products
Tubes and caps from hair, skin, and beauty products
Soft plastic packaging from hair, skin, and beauty products
Disposable gloves from hair colouring kits (any other kind of disposable gloves are not accepted)
Bottles, caps, tubes, and soft plastic pouches from hair colouring kits
Lipstick, balm, and gloss
Mascara tubes and wands
Plastic eye, lip, and brow liners
Cosmetic compacts and palettes
Hair care and spray aerosols (any other kind of aerosols are not accepted)
Thank you for your understanding with this change and for your ongoing support of our recycling hubs.

Patrick Brabant
School Assistant - Sustainability
Lindisfarne Recording Studio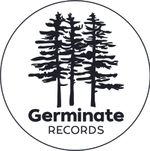 Co-curricular and Extra-curricular
Sport
Spotlight on Lily O'Sullivan
Lily O'Sullivan had a huge weekend competing in the Nutri Grain qualifying trials at Tugun Beach where she contested 60 open women for 7 spots in the upcoming professional series. Lily competed all day Saturday qualifying an amazing 2nd for the 20 spots in the final. She then headed off to her year 12 formal to celebrate with her peers before her big finals day on Sunday morning.
Sunday was very hard and fast racing. There were three heats, one after the other, consisting of a sprint iron, traditional Iron and an 'M' Shape endurance iron. Lily won her first heat, and placed 4th in heat 2 and heat 3; placing equal 1st overall with Naomi Scott to make the series. She will be racing alongside the big names of the sport including Harriett Brown, Courtney Hancock, Naomi Scott and Brielle Cooper.
The series will be televised live on SBS and Fox Sports with rounds 1 and 2 set for Manly on the 17th and 18th December, rounds 3 and 4 in Maroubra on the 14th and 15th January, and rounds 5 and 6 at Kurrawa on the 4th and 5th February. It would be great to have members of the school cheering her on at Kurrawa in February.
Anglican Schools Country Schools Week
We had the Inaugural Anglican Schools Country Week for the Mid-North Coast and North Coast this year. A vision by like-minded Principals that had been stalled due to Covid. The day was SUPERB. It really was, and will hopefully set up this event for many years to come.
A huge thanks to Bishop Druitt College for pulling off a massive day of logistics, with the concurrent participation of students in; Football, Netball, Chess, Rugby, Tennis, Volleyball, and Golf.
We sent a lot of students down to play various sports (in 3 Lindisfarne buses) - as you will read below, but even then there were missing entries in quite a few divisions and sports.
Congratulations to our students who place 3rd overall. The teachers-in-charge of various sports have written some comments below.
Volleyball
We had a mixed team of 8 players representing Lindisfarne at the Anglican Schools Country tournament in Coffs Harbour this week. It was a round-robin style competition consisting of 3 sets over 50 minutes.
Our first game was against St Columba Anglican school and our team dominated from the start. We had a convincing win completing the game in just 2 sets. Our second game against Bishop Druitt College was slightly more challenging however, we had a similar result taking out the win again in 2 sets.
Our final game was against the senior St Columba team and this proved to be our most difficult. Despite the fact that they had two National players, our team was not intimidated and competed in a determined and confident manner. The result was very close with only a few points difference between both teams in each set. Unfortunately, we didn't win this game but it proved to be a valuable experience for our boys and girls who will compete in the Australian All Schools Volleyball Cup at the end of this term.
Football
Lindisfarne Anglican Grammar School was invited to compete in the inaugural Anglican Schools Country Week Football Competition hosted by Bishop Druitt College.
Our school was represented by four teams comprising Year 9/10 Boys and Girls as well as Year 7/8 Boys and Girls. They competed in a round-robin format against teams from Bishop Druitt College, St Columba's Anglican School, and Clarence Valley Anglican School.
Our footballers played elegantly throughout the day with the Year 9 /10 Boys and Girls as well as the Year 7/8 Girls winning their respective competitions. The 7/8 boys achieved very credible runners-up for their efforts.
Furthermore, our footballers should be congratulated for their exemplary conduct throughout the day.
Netball
The Lindisfarne Lions 7/8 Girls team, played sensationally winning their first two rounds against St Columba Anglican College and Bishop Druitt College, the third match against Emmanuel Anglican College was a tougher match with the girls coming off second best. However, they still secured a spot in the semi-finals although despite their tenacity and teamwork it was not to be with the girls being knocked out in a nail-biting semi-final game against Bishop Druitt College with the final score being 11-16.
The Year 9/10 Girls teams worked well together against some tough competition from St Columba Anglican School and Bishop Druitt. The girls worked well together in each game, playing hard until the final buzzer. Despite their fierce game, the 9/10 girls were unable to secure a spot in the finals. Both teams are to be congratulated on their sportsmanship and teamwork in all of the games that were played.
Rugby 7s
Both the Under 16s and Under 14s finished as runners-up to Bishop Druitt College which fielded quality teams.
The under 14s scored two big wins over Clarence Valley Anglican School and St Columba racking up scores of 40-7 and 61-0 respectively. Then came much tougher games against two Bishop Druitt teams eager to impress on home turf. Bishop Druitt Red took the victory in an enthralling end to end contest, scoring a late try to seal a 17-7 win. In the fixture against the Bishop Druitt Blue, the first half was a riveting contest with a 14-7 lead to Lindisfarne at Half Time. A renewed conviction after the break saw the Lions end up with a 42-28 victory and sealed 2nd place for the inaugural Anglican Country Schools Week Rugby 7s Under 14s Tournament. Oksa Martin, Timana Andrews, and Zane Weston were ever present threats throughout the 4 games while Koen Hodge showed his class across the tournament scoring an impressive number of tries and leading the side with class.
Chess
The Anglican Country Schools week was on in Coffs Harbour this week, with a selection of diverse sports from Lindisfarne chosen to represent the school. Chess students from Lindisfarne,


Luke Boulter
Nathan Lark
and I (Mia Wilkinson)
participated in the Swiss-style chess tournament with 15 players competing in seven rounds, limiting the number of matches. The final results of our school in the tournament were Nathan Lark 3rd place out of 15 players with a score of 4.5 points out of 7.
Luke boulter placed 6th with a score of 4 points out of 7.
Finally myself in 9th place with a score of 3 points out of 7.
Between the points, it was very close, as many were tied for points, but due to the system it was effectively in control of the rankings. Overall our School Lindisfarne Anglican Grammar School placed 3rd out of four schools, missing out on second by half a point.
Mia Wilkinson
Student
Golf
It was a spectacular day for our golfers at Sawtell Golf Course. Against an impressively strong field, our golfers acquitted themselves very well. Playing against seasoned competitors can be, at times, a daunting undertaking. It was great to see the Lindisfarne continent make the most of the opportunity while also upholding the values of the school and the game of golf.
Charlie Evesson
Joshua Marsh
Sian McGilligan
2022 Anglican Country Week + Results FINALISED.xlsx
Hockey 2023 National All Schools Sport Challenges
We are taking expressions of interest for the National All Schools next year in Bendigo - and will aim to have a look at this competition for our Hockey students.
It is for Years 9 and 10 girls and boys (2023):
28 Aug 2023, 9:00 am – 01 September 2023, 4:00 pm
Bendigo Regional Hockey Complex, 14-30 Ashley St, Ironbark VIC 3550.
If you would like to receive more information and potential trial/training opportunities - please register through parent lounge or Student Cafe under Extra Curricular sign-ups.
Surf Survival course for Advanced Surfing in 2023
Any year 7 to 11 students that would like to participate in Advanced Surfing for Term sport during 2023 will be required to have a current Surf Survival Certificate.
Can you please contact Surf Easy Surf School at Currumbin Alley to book in and complete the course before the start of term 1 2023.
Once you receive your certificate please forward a copy to cmontford@lindisfarne.nsw.edu.au.
Queensland Primary All Schools Touch Football
36 stage 3 students represented Lindisfarne across 3 teams (Boys, Girls, and mixed) at the QPAS tournament held in Redlands over the 4th, 5th, and 6th of November. The boys kicked off strong, winning their first game 8-0. They narrowly went down in games 2 & 3 with tight scorelines. They progressed through to the Plate Finals where they drew on the buzzer and sent the game into a thrilling drop off for extra time where they went down by 1. The girls had a brilliant first day, winning their first game 9-0, their second game 5-0, and falling short in their final round game in a close match 5-2. This saw them progress through to the Cup Finals where they were defeated by the eventual champions in the round of 16. The mixed finished 2nd in their pool to progress through to the Cup Final and also bowed out in the round of 16. Miss Davis would like to commend the students for their efforts and thank all the parents who made this tournament possible. The future of Touch Football at Lindisfarne is certainly looking bright.
Awards:
Boys Players Player: Kobe Mundy
Boys Coaches Award: Finn Juric
Girls Players Player: Eira-Grace Mcgilligan
Girls Coaches Award: Myah Hollands
Mixed Players Player: Bowie Beard & Zoe Hawkins
Mixed Coaches Award: Taj Williams & Poppy Lynch
Damien Clucas
Head of Sports and Activities
Strategic Planning Day For Netball
All interested parents and supporters are encouraged to come along to the Strategic Planning Day for netball. The day will be facilitated by Mike McLaughlin.
Mike McLaughlin is the Founding Director and Lead Consultant of McLaughlin Sports Consultancy (MSC). Since its inception in 2002, MSC has successfully completed over 700 projects; working with over 250 client organisations from all levels of the international and domestic Sport and Recreation sectors.

Mike has worked with organisations such as the International Olympic Committee, International Cricket Council, Commonwealth Games Australia, British Swimming, Swimming New Zealand, Sport Australia, Archery Australia, Swimming Australia, Judo Australia, Netball Australia, Australian Rugby Union, Surfing Australia, Hockey Australia, Rowing Australia, Bowls Australia, The PGA of Australia, Gymnastics Australia, AFL, Triathlon Australia, Surf Life Saving Australia, Diving Australia, numerous state sporting organisations, all Australian State Departments of Sport and Recreation, and several State / Territory and Regional Institutes of Sport; and many more.
Mike has a Master of Business Administration in Sport Management and a Bachelor of Applied Science in Sports Coaching. Prior to founding McLaughlin Sports Consultancy in 2002, Mike worked as an Australian Institute of Sport Scholarship Coach; National and State Sporting Organisation Development Manager; University lecturer (sports management); TAFE lecturer; Sport Australia Consultant; and International Private School Sports Excellence Programs Manager.
Since founding MSC, Mike has assisted Peak Industry Bodies, national, state, and local Government departments, clubs, state, national, and international sporting associations, and state/territory institutes and academies of sport, in all facets of sports governance, planning, management, capacity development, high-performance sport, workforce development, participation growth, and service delivery.
MSC has undertaken Organisational Reviews; developed Sports Facility, Strategic, Participation, High Performance, Commercial, and Coach/Official Development Strategies; developed all resource elements of coach education and official development programs; and designed whole sports athlete development pathway frameworks for over 50 international, national, state and local sporting organisations over the past 27 years.
PLEASE USE THIS LINK TO REGISTER YOUR INTEREST

Library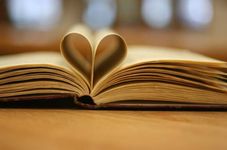 Book of the Week : 'New Dragon City' by Mari Mancusi
Set off on a high-stakes, action-packed adventure in this story about friendship, survival, and fighting for ones you love, perfect for fans of Wings of Fire and How to Train Your Dragon.
No one predicted the dragon apocalypse. The dragons came suddenly and decimated the world as we knew it, including New York City. Now, three years later, Noah, his hardcore survivalist father, and a ragtag group of survivors are barely scraping by in this new reality. Kids scavenge not only for materials in abandoned homes but also for leftover books at the library. Adults spend their time establishing a make-shift society and defending their shelter... with any means available. At least for a few months, the dragons are hibernating, until it's no longer safe aboveground.
Noah has seen the damage these creatures can do firsthand. When it comes to dragons: It's kill or be killed. But a chance encounter between Noah and a young dragon forces him to question everything he thought he knew. With rumours spreading that there's a group of survivors living in harmony with dragons instead of hiding underground, Noah teams up with his fire-breathing ally to find out if peace between humans and dragons is really possible. But the division runs deeper than scales versus skin because trying to follow his heart might just cost Noah his family too. If Noah and his father can't see eye to eye, can he really get humans and dragons to?

Gail Dessmann
Librarian - Mahers Lane
Community News
You're Invited - 8 x 8 Art Award and Exhibition
Christmas Services Times - Anglican Churches in the Tweed 2022
Upcoming Events
Loading events...
View full calendar