2023 Term 2 Week 7
9 June 2023
This Week Overview
Upcoming Events
Loading events...
From the Principal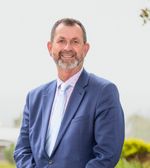 From the Deputy Principal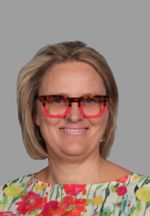 On Monday, I was joined by Sustainability School Assistant Patrick Brabant, Sustainability Prefects Saharah Scalas and Eli Veldhoven and Mrs Tracy Foyster at the launch of the Tweed Shire Council Sustainability Awards. Lindisfarne received two awards in 2022 in the Education and People's Choice categories. Nominations for these awards are now open, and I encourage our community to consider submitting an entry if they know a worthy recipient or group who could be considered. You can find out more via this link.

On Tuesday evening, we inducted our students into the Matt Fydler Sports Academy. These remarkable student athletes will be supported as they juggle the demands of high-level sport with ensuring they meet the high academic expectations we have for our students. Our inductees heard from past students Lily O'Sullivan and Flynn Southam, whilst our parents gleaned insight from Fiona Southam on the important role parents play in nurturing a student athlete. Students were presented with their certificates and badges by Matt Fydler Sports Academy Ambassadors Sharon Buchanan OAM and Bill Chaffey. Thank you to Sports Captain Kai Croft, who did a wonderful job as the MC for the event.
I want to express my thanks for the fantastic attendance we had for the Year 9 Subject Selection evening. It was wonderful to see our students and their families actively involved in choosing the subjects that will help shape their Senior School years. The wide range of subjects on offer is a testament to our commitment to providing a diverse and enriching education that caters to the unique interests and aspirations of each student.
Our annual Big Chill Concert on Thursday night was an outstanding success! The evening provided a platform for our talented students to shine, and they certainly did not disappoint. The concert was filled with sensational performances that showcased the exceptional talent of our students. From singing to dance routines and drama, our students were simply amazing. It was truly a joy to see our students confidently displaying their gifts and sharing their passion with us all. I would like to extend my heartfelt appreciation to all the performers and everyone involved in making the event a resounding success.
The penultimate week of term will be another busy week as we welcome back to Lindisfarne, class of 2015 graduate Niamh Sullivan. Niamh will be the guest speaker at our next Business Breakfast, having helped 100s of brands across the globe launch, scale and raise capital. As a former Channel 7 TV reporter and the founder of INFIX Studio, her communications and storytelling strategies have generated millions for organisations through crowd-sourced funding, private investment, brand growth and community fundraising. Tickets are available here.
Our Year 11 Drama students will present the Australian play Queens by Kristen Doherty at the Citadel, Murwillumbah, on Wednesday, 14 and Thursday, 15 June. Tickets are limited across both performances, so don't delay in booking your tickets via the trybooking link.
On Thursday, it is a catch-up day for School Photos. I urge all parents and guardians to please carefully read the information below in the 'Whole School News' section regarding School Photos, so we can ensure we have photographed all students.
On Friday next week, we see the annual Parents and Friends Golf Day return. This event is always a fun day for our community. If you want to enter a team, please use this link for further details.
Enjoy the King's Birthday long weekend.
Charlotte Lush
Deputy Principal
Chaplaincy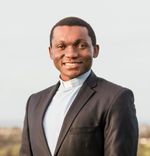 Dear Students, Staff, Parents and Guardians,

Winter Drive For Those Experiencing Homelessness and Hardship
"Life's most persistent and urgent question is, What are you doing for others?", said Martin Luther King Jr. When I first started at Lindisfarne two years ago, Fred's Place in Tweed Heads was welcoming about 60 people daily who needed assistance with food, connection, counselling, laundry services and other support. Today, that number has doubled as our vulnerable citizens struggle to make ends meet in a tough economic and social environment. Our school has been so generous in supporting Fred's Place and Agape Centre in the past and we are calling on our community once again to assist us in supporting those who need our help to get through this winter. In these final two weeks of term, we are appealing to our students and the wider community to donate tin foods; toiletries; sleeping bags, tents, tarps, backpacks, long pants and jumpers for those in need. Students can donate in their classrooms and homerooms; others can drop them off at our school receptions. Thank you immensely for your usual support with this drive.
Gratitude and Gratefulness
I love my walks in natural settings. It's a sanity break and an opportunity to think about life's 'found blessings' -sun, moon, stars, air, mountains, forests, hills, flora and fauna, rivers and seas, as well as those who are dear to me. In our constant social media-saturated society, we can easily give in to the 'fear of missing out' (FOMO) phenomenon as people 'show off' what they're doing.
However, the intentional practice of gratitude and grateful living is the antidote to the 'FOMO syndrome.' For "it is not happiness that makes us grateful", as Brother David Stendl-Rast said, "but gratefulness that makes us happy." As we strive to be more and achieve more, let's not forget that we already have enough. Even if we're going through some lack in life now, there's always so much to be grateful for. Grateful living enables us to open our lives to the abundance that already exists in our lives and to appreciate all we already have and all we are.
This weekend, spend some time with your family and encourage your child/ren to name all that they are grateful for and to embrace living gratefully. By doing so, we help them develop the necessary habits required for a more fulfilled and happy life.
In the words of Rabbi Abram Heschel:
How strange we are in the world!
Only one response can maintain us:
gratefulness for the gift of our unearned chance to serve, to wonder, to love life and each other.
It is gratefulness which makes our small souls great.
Have a wonderful and relaxing weekend!
The Reverend Constantine Osuchukwu
Chaplain
Reconciliation Week Update from The First Nations Cultural Engagement Coordinator

As First Nations Cultural Engagement Coordinator here at Lindisfarne I would like to express thanks to all who participated in National Reconciliation Week of which the theme for this year was "Be The Voice For Generations"
As previously mentioned we had some wonderful events including two Reconciliation Walks at both Sunshine Avenue and Mahers Lane campuses. Walking together symbolised our shared commitment to unity with our First Nations students, staff and community. Some other activities included the painting of 'Sea of Hearts, Wear it Yellow' fundraiser and a showing of the film In My Blood It Runs.

Lindisfarne also attended several community events including the event held at the Minjungbal Aboriginal Cultural Centre and Museum, the Walk On Country at Kingscliff, and the Gold Coast Titans Reconciliation event. Lindisfarne also provided support for the Elders Tent at the Kinship Festival, Murwillumbah. Another exciting initiative has been the inclusion of some First Nations art on the Lindisfarne Lions Rugby jerseys.

Let's keep up the good work!
Yours in unity,

Narelle Urquhart
First Nations Cultural Engagement Coordinator
click below for more images
Parents and Friends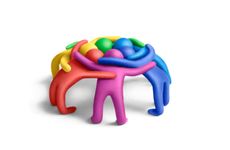 P&F Golf Day - Friday, 16 June
Get your tickets now for the P&F Golf Day.
Promote your business by being a hole sponsor for only $250.
Thanks to our Major Sponsor JGB Interiors.
Bookings via https://www.trybooking.com/CIHVU
Ramesh Sivabalan
President
Lindisfarne P&F
ParentEd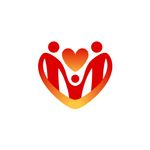 Wellbeing Team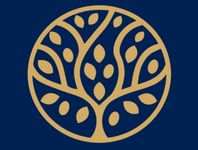 Student Voice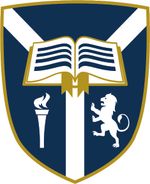 Dear Lindisfarne Community,
"Every night, over 789 000 000 people are plunged into darkness." - Solar Buddy
Over the past semester during Stage 3 DiscoverEd, we have been researching energy poverty and ways we can help those affected. We have discovered that energy poverty affects 1 in 5 people in the world, that is approximately 1.4 billion people.
Energy Poverty is when a person, family or community does not have access to or cannot afford energy. This means that people have to use kerosene lamps to see at night. This can cause fires in the home and people breathe in toxic smoke given off by the lamps. Children need light in order to improve their study, do homework and read. Without light, children have less access to improving their education.
In order to help, we have begun to raise money for Solar Buddy. Solar Buddy is an innovative program that raises money in order to make solar powered lights that are then distributed to communities in need. With the money we raise, we will receive these lights to assemble ourselves. We are really looking forward to this. The final product is returned to the company and distributed.
Solar Buddy was created by a man named Simon Doble. He was travelling around poor countries when he realised that children should not be living in darkness. He began to think of a solution. And as you may guess, this invention was Solar Buddy.
We are having a bake sale on Tuesday 13 June (Week 8), at lunch time outside OBLOCK Commons to help raise money for Solar Buddy. Please make sure you bring a gold coin donation to buy some treats. We will also have a Jelly Bean Jar throughout the week with a gold coin donation per guess. The winner gets the jar full of jelly beans.
Our goal is to raise $350 to help raise money for Solar Buddy. $350 can impact the lives of 250 people. Help us to overcome the challenges of energy poverty in developing communities by donating using the QR Code below.
Lu Mi Warren, Beatrice Broad and Ella Abbey
Students

Whole School News
School Photos Catch-Up Thursday, 15 June
Dear Parents and Guardians,
On Thursday, 15 June we have our catch-up day for students who have missed the previous photo days.
These sessions will happen at both campuses and will include all students missed, plus any sibling photos still to be taken.
Sibling Photos
Lindisfarne will not be providing transport between campuses for the catch-up day, parents must arrange for siblings who are at different campuses to attend one campus together to capture their photos. Sibling photos will be taken only between 8.40am and 10.30am on that day.
Mahers Lane Uniform - Formal
Mahers Lane students are to wear their formal uniform to school. Students in Years 7 to 10 will be prioritised so they can be changed into their sports uniform in time for their scheduled sport activities. Student photos will not be taken in sport uniform.
Kind regards,
Simon McKinley
Director of Community Engagement
Athletics Carnivals - Volunteers Needed
Dear Parents and Guardians,
Once again, the Lindisfarne Parents and Friends will run a BBQ at Walter Peate Reserve across the two days of the Athletics Carnivals on June 22nd and 23rd. If you're interested in assisting on either day, we'd love to hear from you.

Apart from being an active part of your school community, it's a great opportunity to meet other parents. Please click on the links below to lend your support.
K-6 Athletics Carnival - Friday, 23 June
7-12 Athletics Carnival - Thursday, 22 June
Kind regards,
Steve Cornell
P&F Vice President
Business Breakfast - 14 June
Curriculum
Subject Selection 2024
Thank you to all the students and parents who attended the Subject Selection Evenings. It was wonderful to see so many families engaging with their teachers to inform their choices for 2024.
The Subject Selection forms for 2024 are now open for students to select their electives.
Students need to check their school email for instructions.
ICAS
Sign-up for ICAS examinations for 2023 is available via ENGAGE. This will close on 17 July 2023
Term Break Revision Workshops
Due to the June-July term break, there will be HSC revision sessions running.
Please view the timetable here.
Caroline Jeffries
Dean of Studies
Junior School
From the Head of Junior School
It's been an incredibly busy and exciting week at the Junior School! We've had a multitude of events, activities, and special moments that have made this week truly memorable. Let's dive into all the highlights from this action-packed week! It's been so good, I've decided to give everyone a day off on Monday!

We kicked off the week with our regular assembly on Monday afternoon. The assembly served as an excellent platform to recognise student achievements, celebrate successes, and make important announcements. It was inspiring to see the enthusiasm and spirit displayed by our students as they shared their accomplishments and received well-deserved applause from their peers. These assemblies provide a great opportunity for our students to showcase their talents and foster a sense of unity within our school community. I also showed my more philosophical side and shared one of my favourite quotes.
"The only reason to look in someone else's bowl is to make sure they have enough." The quote suggests that the only valid reason to take an interest in what someone else possesses or what they have achieved is to ensure they have what they need, rather than out of envy, jealousy, or a desire for personal gain.
In a broader sense, the saying encourages empathy and kindness, reminding us to focus on the well-being of others rather than being preoccupied with our own desires or comparing ourselves to them. It promotes the idea that we should support and help one another, particularly those who may be less fortunate, to create a more compassionate and equitable society.
On Wednesday, we had our annual school photo day. Thank you to all who assisted on the day with the organisation of the individual and sibling photos. These photos will serve as cherished memories for years to come.
We were fortunate to have Pip Fleming, Schools Liaison Officer from Kinetic Buses, address our students on the vital topic of expectations and the code of conduct for travelling on buses. With a wealth of experience in the transportation industry, Pip's presentation was engaging and informative, shedding light on the importance of respecting fellow passengers, practising good behaviour, and maintaining a safe environment while travelling on buses.
Pip's insightful anecdotes and practical tips resonated with our students, empowering them to be responsible and conscientious travellers. Her emphasis on fostering a positive and inclusive atmosphere on public transportation left a lasting impact on our students. We extend our gratitude to Pip Fleming for her enlightening session and their dedication to promoting a culture of responsible travel.
Throughout the week, our classrooms and co-curricular activities continued to thrive. Our various lunchtime activities continue to prove popular, and the classroom learning continues as we rapidly approach the end of the semester.
As we reflect on this bustling week, we are reminded of the incredible opportunities and experiences our school provides. We strive to foster an environment that nurtures academic growth, creativity, and character development. We are also provided a timely opportunity to draw attention back to our School's Uniform and appearance expectations, available in the Uniform Handbook 2023,and the Parent and Student Guide 2023 (p36-38).
"The Lindisfarne uniform has been designed to serve practical purposes, ensure students feel pride in their school and experience a sense of equality in what they wear to school. The correct wearing of the school uniform reflects students' standards of self-discipline. As such, a high standard of personal dress and grooming is required at all times. Students are encouraged to take responsibility for their standards of grooming. It is expected parents/caregivers will ensure students arrive at school appropriately groomed."
At this time specifically, I ask that families revisit the School's published expectations regarding haircuts.
Hairstyles must be neat, tidy and well-maintained.
● Students' hair should not come over the eyes at any time.
● Hair that is shoulder-length or longer is to be tied back with a discreet hair tie. School ribbons may be worn - a navy blue school ribbon, navy blue headband or navy blue or tartan scrunchie for Preschool to Year 8.
● Significant contrasts in length of hair are not allowed, including (but not limited to) mullets, undercuts, tracks, rat's tails or shaved sections.
● Dyeing or bleaching of hair is not permitted.
We would like to express our sincere gratitude to the students, parents, and staff for their contributions to making this week, and this Semester, a tremendous success. It is through our collective efforts that we create an enriching and vibrant educational community.
Thank you for your continued support, and we look forward to another fantastic week ahead (after we enjoy an outstanding long weekend)! Felix dies natalis Regis.
Jeremy Godden
Head of Junior School
Green Team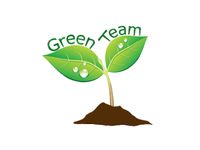 Stephanie Alexander Kitchen Garden
Middle School
From the Head of Middle School
There has been so much happening in the school this semester and I would like to take this opportunity to thank students and families for their continued engagement in opportunities and attendance and the various events hosted by the School.
ParentEd - Year5 Responsible Use of Technology Information Evening
As part of the Lindisfarne Anglican Grammar School approach to providing families with a supportive and positive approach to using and managing technology at school and home, we will be hosting an iPad Information and Safety session for parents. As our Year 5 students navigate the online world and the many platforms available to enhance their learning., it is also timely to involve families in a triangulated approach to safety and communication. During this session, we will discuss many important topics, such as iPad safety, safety online, responsible management of school devices, and unpacking our ConnectEd program.
Date: Wednesday, 21 June at 6:00pm
Venue: Mahers Lane, School Chapel
"Parents have an important part to play in role-modelling a positive approach to using screens and assisting young people to navigate the content they watch."
Dr Michael Carr-Greg
Many parents have reported excessive screen time as the number one health concern affecting kids, especially now in the hyperconnected world we live in. The World Health Organisation (WHO) recommends that there should be less than two hours for 5 to 17 year olds. However, these guidelines have been disputed by experts and often ignored by families. Parents must play an important role in modelling a positive approach to using screens, and assisting children to navigate the content they access.
Business Breakfast
We will be hosting our 5th Business Breakfast on Wednesday, 14 June 2023 from 6:30am in Ngahriyah. Bookings can be made via the link below.
https://www.trybooking.com/CIP...
Guest speaker Niamh Sullivan, Lindisfarne class of 2015, has helped 100s of brands across the globe launch, scale and raise capital. As a former Channel 7 TV reporter and the founder of INFIX Studio, her communications and storytelling strategies have generated millions for organisations through crowd-sourcing funding, private investment, brand growth and community fundraising.
The success of her stories are grounded in her ability to embrace every narrative from a completely new angle. No cookie cutters, no copy-cats, no rinse-and-repeats. It's an ethos that saw her named a Forbes 30 Under 30 Semi-Finalist in 2023.

As well as leading the team of INFIX creatives, Niamh is also the National Ambassador for Make-A-Wish Australia and supports a myriad of charities across Australia.
We look forward to welcoming Niamh back to Lindisfarne to share her incredible insights. Please join us.
School Photos - Absentee Catch up
There will be a photo catch-up day on Thursday 15 June for those who were absent on School photo day. If this affects your child, please ensure they are dressed in their formal school uniform for the day.
Year 9 Subject Selection Evening
Thank you to all students and families who were able to attend the Year 9 Subject Selection evening, this week. It was a wonderful opportunity for each faculty to give an overview of the subjects on offer as well as allowing students and parents to have in depth conversations with the Directors and staff to better understand subject selection. If you have any further questions, please direct them to either the Director of faculty or to the Dean of Studies, Mrs Caroline Jefferies.
The Big Chill
On Thursday evening, I once again had the privilege of attending one or our most outstanding nights of musical entertainment, "The Big Chill". The air was alive with contagious energy and resonated with a rich tapestry of sounds that encapsulated our community's shared love for music.
The Big Chill" showcased an array of diverse musical talents that captivated the audience, creating a profound sense of unity and camaraderie amongst us. From the riveting performances to the unmissable atmosphere, "The Big Chill" was a night that reaffirmed our commitment to fostering a vibrant culture of artistic and musical appreciation. Congratulations to our Director of Performing Arts, Mr Todd Hardy and his team and to Mr Rod Bertram, Production Manager and his crew for a truly memorable night.
Long Weekend
Please remember that Monday, 12 June is a public holiday. I wish you and your family a restful break and look forward to seeing the students back at school on Tuesday, 13 June 2023.
Cathy Cox
Head of Middle School
Senior School
DARE TO DREAM
In a world brimming with possibilities, it is imperative that young women dare to dream and envision themselves thriving and living as their highest self. The importance of fostering such aspirations cannot be overstated. By encouraging young women to unpack their core values and innate sense of self, we nurture their confidence, resilience, and determination. It is through these dreams that they begin to carve out their paths, considering all of their options and embracing their unique potential. DARE TO DREAM empowers our young women to lead through the promotion of important conversations about inspiration, aspiration and motivation.

On Wednesday 31st May, Colette Werden inspired us to harness our own power to be 'visible with influence' through sharing her strategies for success. Through this sharing, we became stronger and more resilient which will resonate long into the future. Colette dared us to dream about our higher-selves; the version of ourselves that we consider to be thriving and guide us through an inspiring process that helps bring that person to life. It is through this sharing, we start showing up in the world authentically, which consequently enriches our lives.
DARE
Through the inaugural DARE event for our year 10 and 11 students, Tommy Hershell from FIND YA FEET worked with our young men to reshape notions of masculinity and the challenges faced by young men in our society. Tommy's workshop explored the basis of the importance of a healthy and inclusive understanding of what it means to be a man, encouraging emotional expression, empathy, and dismantling harmful stereotypes.

The pressure on young men to conform to traditional ideals of masculinity can lead to mental health issues, limited self-expression, and restricted personal growth. Tommy encouraged our students to acknowledge these constraints and create an environment that celebrates individuality and diverse expressions of masculinity.

By providing support, guidance, and open conversations, we can help young men navigate these challenges and promote their emotional well-being. DARE seeks to empower them to embrace vulnerability, seek help when needed, and form deep, meaningful connections.

Kylie Wharton
Director of English

Click below for more images
From the Head of Senior School
Sports Uniform
I would like to take a moment to remind families about our school uniform policy. It is essential that all students adhere to this policy, which requires a formal uniform to be worn throughout the School day, except during sports activities. Please remember that after participating in PDHPE pracs, PASS classes, team training and sessions with the Strength and Conditioning Coach, students must change back into their formal uniform. The exception to this rule is on Thursdays, when Senior School students may wear their PE gear for the whole day. The uniform policy aims to maintain the professional and disciplined atmosphere of our school community, and your adherence is greatly appreciated.
Vaping
The trend of vaping, particularly among adolescents, requires a focus on education to mitigate its health hazards. Though marketed as a safer alternative to traditional smoking, scientific research underscores the presence of numerous harmful chemicals in vapes which can lead to severe health issues, including respiratory and cardiovascular diseases. The danger is magnified for students, who are still in their formative years, as their brains are more vulnerable to the addictive properties of nicotine, leading to detrimental cognitive effects. At Lindisfarne, we foster a culture of awareness and vigilance within our school and work to highlight the stark realities of vaping. Proactive, continuous, and comprehensive education can inspire students to make healthier choices. I encourage all families to discuss the significant dangers of vaping at home, thereby minimising the risks associated with this (illegal) lifestyle choice. More information can be found here.
Subject Selections
I would like to thank the students, parents and staff members who attended the subject selection evening last Monday. Our current Year 8 students had the opportunity to hear first-hand from the Directors of Faculty about the many and varied opportunities available to them as they prepare for their first year in the Senior School. Students are reminded to submit their elective choices by Friday, 23 June via the link sent to their student email address.
The Big Chill
Congratulations to all the students and staff who made Thursday night's Big Chill Concert a resounding success! Your hard work, creativity, and talent shone brightly throughout the evening. The dedication, energy, and teamwork exhibited were testimony to your commitment to excellence and to the power of music. Here's to many more such inspiring performances!
Senior School Athletics Carnival
Finally, a reminder about our upcoming Athletics Carnival on Thursday, 22 June. This annual event is always a highlight of the School calendar and is packed with fun, friendly competition, and a strong spirit of camaraderie. The carnival offers a unique opportunity for students to demonstrate their skills and for everyone to support and cheer for their respective Houses. Remember, attendance is compulsory for all students as this forms a vital part of our sports program. We're looking forward to a fantastic day of athletic achievement and school spirit, and can't wait to see you all there.
Kate Cornell
Head of Senior School
School Psychology / Counsellor
A SPECIAL REPORT: Mobile Phone Separation Anxiety
The use of mobile phones and technology in schools has been a highly debated topic internationally, including in Australia. Almost all states and territories in Australia, have implemented full bans on mobile phones during class, recess, and lunch times, while allowing students to carry their phones during travel to and from school.

Critics argue that there is no evidence supporting the effectiveness of such bans, but this is a mischaracterisation. Studies have shown the positive impacts of mobile phone bans in schools. One study conducted in 2016, found that banning mobile phones led to an increase in student performance, with test scores improving by 6.4% of a standard deviation. Similar studies from Spain and Norway also supported these findings.
For parents concerned about mobile phone separation anxiety in their children, it is important to acknowledge it as a real issue and discuss the negative effects of phone addiction, such as sleep problems and mental health issues. Gradually introducing phone-free periods at home, setting clear expectations and boundaries and modelling healthy behaviours can help your child cope. It is also crucial to establish a support network and seek professional help if needed. Implementing mobile phone bans in schools allows for better focus on teaching and learning, minimising distractions and interruptions.
This Special Report will help address mobile phone separation anxiety and provide guidance on supporting your child's wellbeing during this transition period.
We hope you take time to reflect on the information offered in this Special Report, and as always, we welcome your feedback.
If you do have any concerns about the wellbeing of your child, please contact the school for further information or seek medical or professional help.
Here is the link to your special report: https://lindisfarne.nsw.school...
Business, Entrepreneurship and Enterprise
English

Got something to say? Entry is now open for the 2023 Poets Out Loud Youth Slam. If you're aged 12-18 and live in the Northern Rivers, they want to hear from you!

Poets Out Loud Youth Slam is a live spoken-word competition with epic prizes. You get 3 minutes on stage to share YOUR voice and YOUR story. The winner takes home $400 cash and kick-starts their writing career with help from Byron Writers Festival.
An online info session will be held on June 22 followed by an online workshop on June 25, so you can try it out – for free!
Sign up now to be part of this exciting opportunity. Entry closes on June 30.
To sign up or for more info, visit https://poetsoutloud.org/youth
Suellen Walker
English Coordinator
Year 7 English - Semester One Focus
This semester, Year 7 has been focused on storytelling and how composers craft their compositions to engage audiences. They have examined novels such as 'Skellig' by David Almond and ''Two Wolves' by Tristan Bancks. This close analysis of fiction novels was reinforced by the analysis of a range of short stories and narrative poetry. They have considered poems such as 'Clancy of the Overflow' by A.B. Paterson, 'The Charge of the Light Brigade' by Alfred, Lord Tennyson and 'The Highwayman' by Alfred Noyes.
The assessment task for Year 7 was to create a short story inspired by one of the two stimuli provided. Two stories that used the following stimulus as their source of inspiration are presented below for your enjoyment.

Bloodshed… Poppies Red
My dark mood followed me like a heavy rain cloud. I knew he wasn't coming back. Ma knew that too. He knew that, even before leaving. He was selfless. Leaving to fight for our country so others could stay home. That hero was my father.
"They needed volunteers from the northern territory, you girls will be fine without me," he spoke with such confidence, such persuasion that we believed he was coming back and all would be well.
Ma promised we would be alright, but I wasn't too sure. After the call, Ma was a wreck. I started doing all the jobs she used to do. She tried to manage the family business while we soldiered on to create a semi-normal life. Fear seeped into our bones and ticked, ticked, ticked like a waiting bomb.
In order to stay safe during the war, we boarded ourselves in our country house. It was hard and lonely. On Sundays before the war brought its doom on us, we used to horse ride to our favourite spot among the rolling hills and spring flowers. That field was home to my dad's favourite flowers … poppies. He said they reminded him of Ma's hair, red and radiant. I loved seeing them smile together, that loving look in their eyes. Now, after the war, Ma just has a look of longing for the love they once shared.
"Ma!" I waited to hear her call back.
"Yes, Mary-moo?" Mary-moo. My nickname. Now she only used it rarely after all the suffering we'd experienced. It was good to know we still had each other to lean on.
"Let's take Hockey and Jam for a ride to Dad's field!" I shouted, and before she could respond I had already grabbed their saddles, bits, and gear.
My mother smiled and joined me in the barn. Mimicking my mother, I swung my leg over Jam's back. I relaxed as we rode and so did Ma. My mind turned into a hazy cloud; I closed my eyes, trusting Jam to lead us. Memories of Pa washed over me like flowing waves. I would shout, fear escaping my throat and leaping into my voice. He picked me up and threw me into the air. I didn't care when my skirt flew up or when my shriek was so loud it echoed through our backyard, crawling into my neighbour's annoyed ears. Caught just in time, my father's rough, strong hands placed me lightly, yet quickly, on the ground. Aeroplane. That's the name of our game. Pa throwing me up and down, up and down, until Ma called us to dinner.
Soon enough, the beaming sun pierced my eyes, forcing them to open and adjust to the blinding light, and to reality. The wind swayed the poppies. I could feel Dad's presence here, a warm hug-like feeling wrapping us like a blanket. I looked at Ma, she felt him here too.
I turned to her and finally expressed the feelings I had pushed down for so long. "I believe with all the pain we've endured and the tears we've shed, our community needs to reconnect, remember and spread hope. Pa's poppies are a symbol that will remind people that we are all in this together and that we are strong. We should share this with the council so others can plant poppies as a symbol of hope, courage, and love. Ma nodded her head and I said, "It's only right that we remember."
The days crept by until one sunny morning the community finally reunited to make our initiative possible. We needed to be resilient and we needed to heal. With knees sunken in the dug-up earth, we placed the seeds into the ground, covered them with soil, watered them with our tears, and repeated this over and over and over. In time, the surviving soldiers would march up the road to home and see the poppies dancing in the wind. They would be reminded of what they had lost and the peace they fought so hard to defend. Even though the cracks in the pavement were there, the road to recovery was dotted with flowers of hope and peace, and we would all remember.
Emmerson Born
The Sun Will Rise
She was trapped. Trapped between the unforgiving walls that loomed over her head, and this demon of a man. "So. Been messing around with girls again, have you, filth? Still have a crush on Luna?"
"No, Father, I have stopped these unnatural feelings as you said!" Astrid cried fervently, black hair swinging as she looked around for an escape.
"No! You lie!" There was spittle flying from his mouth and his face was red. He stormed down the stairs, and when he reached the bottom, he grabbed a long, black belt. There was nothing special about the belt, but what it signified made Astrid's breath catch and her hands shake. "Turn around. I will show you just how I will rid you of that awfulness." Heart pounding in her chest, Artrid turned around and braced herself for what she knew was coming.
Burning pain spread through her body, radiating out from her back, as the leather and metal bit into her back's soft, vulnerable flesh, easily ripping through the fabric of her tank top. She clenched her jaw, determined not to fall on the floor.
It seemed like hours of torture that the harsh belt inflicted on her. Then, gasping with pain, she heard his heavy boots spin, scraping on the hard wooden floor as he strode away. When he was out of sight, she collapsed to the floor, overcome with agony, hot tears stinging her eyes. She stayed like that for a while, sobbing silently into the floorboards. Slowly, she put her hand out to steady herself, caught her breath and managed to stand. She began to move towards her room, unsteady as she stumbled up the stairs. When she arrived, she collapsed onto her musty, old bed. She had long ago discovered that the best thing to do after a lashing like this was to stay still, laying on her stomach until the bleeding stopped.
After a couple of hours, the wound was no longer bleeding. She gingerly pushed herself off the bed, her back groaning in protest. She moved carefully to her measly chest of draws and opened the top drawer, taking out the medical kit that was meant for times like these, with cream that kept out infection, and long, white bandages that she now rolled around her body. After she had put a clean shirt on, she sat down on her bed. Her back still ached, but now her head hurt even more. What right did he have to treat her like this? Just because he was homophobic, it did not mean he could hurt her like this! Her rage towards her father built. Before long, she was seething. This rage had been here before, but the injustice of this last beating had her boiling over.
She got up and feverishly paced around the room. There was nothing she could do to stop him beating her. Unless she wasn't there to be beaten…
So she left.
She packed up her meagre possessions and carefully snuck out her door. It would take a lot to wake her now sleeping father when he was drunk. She moved over the creaky floorboards in the hallway and made her way out the door. It was dark now, with a sliver of moon lighting up the narrow pathways that crisscrossed the city. She slipped out the doorway, the finality of what she was doing making her scared and excited at the same time. She stood on the threshold for a moment, taking in the sight of the city, finally peaceful.
Walking down the pavement, she turned around, relishing the thought that this was the last time she would have to see her house. And him. She continued down the street, her old boots clacking on the pavement. Hours later the sun rose. It peaked over the horizon, bathing the city in a golden glow. It was beautiful, peaceful, calm - a stark contrast to the day she had had. The sight took her breath away. For her, the sun had always meant hope, and bathing in the early morning glow of the warm sunlight, she made a vow that, no matter what happened, she would always have hope. And freedom.
Lillia Abbey
Next semester, our Year 7 students will focus on the art of rhetoric and a range of persuasive texts. This will provide students with the opportunity to present a live persuasive speech to their peers and to examine visual persuasive texts.

Kylie Wharton
Director of English
Debating and Public Speaking
Round 4 of the Gold Coast Debating Competition saw a number of wins and some very close defeats. For some teams this was the final debate in their 2023 Debating season, whilst for other teams the journey will now take them into the final rounds.

Open A TeamLAG1.
Our Year 12 students (Naiya Boschma-Wagner, Bailey Keay, Zia Mowbray, Ruby Stante and Trishul Sivabalan - coached by Miss Emily Brewer) debated against the contention: Professional sports should be government funded. They are commended for their victory against their opposition Somerset College. They have now won all of their four debates which means that they automatically progress to the final rounds. We wish them well.

Intermediate B Team
LAG1 (Ruby Castle, Tahlia D'Amici, Ajayip Janes, Narina McNeven Marsden and Lil Proart) under the tutelage of Miss Malone were narrowly defeated by their opposition and as such, this was their final debate this season.
Junior A Teams
LAG1. A huge congratulation to Sienna Williamson, Ryder Green, Kailash Sivabalan and Ava Keay (and their coach Ms Amy Williamson) for winning all four of their debates. This takes them onto the next level of the competition.

Both LAG2 (Ziggy Bailey-Wong, Django Khan-Casey Alexandria Salmon and Eva Taylor), and LAG 3 (Lillia Abbey, Violet Chase, Gracie Davies and Eve Lobascher) were narrowly defeated by their opposition. However, their coaches (Mrs McDonald and Dr Abbey) commended their students' personal growth as debaters and it is hoped that they will continue to enhance their debating skills next year.
LAG4. Charlie Buchan, Audrey Schapowal, Aziah Phoenix-Coy and Niamh Glasson (coached by Mr Schoenmaker) finished the season with a victory against A.B. Paterson College. This team had to argue: Debating is NOT better than sport.

Junior B Teams
This was the very first short preparation debate for our Junior B teams. The topic was: Children under 14 should be allowed smartphones.
LAG1. Emily Eldridge, Willow Duggan, Rio Proart, Ella Dombromski and Jasper Murray, ably coached by Mrs Eldridge, were narrowly defeated by Somerset College in a tightly contested debate.
LAG2. Lexie Dee, Ivy McKinley, Indi Haan and Anouk Schlueter (coached by Mrs Dee) were successful in arguing their case against another Somerset College team. They are commended for winning all four of their debates in this competition.

LAG3. Xavier Galle, Ajay Arun, Zhyan Usovs-Norman and Emmerson Born (coached by Mr Prestage) were defeated by one point in another tightly contested debate against Somerset College No 3.

Intermediate A Teams
LAG1. Tessa Ford, Scout Bee Jones, Xan Quirk and Lachlan Clarke (coached by Mrs Treacy) successfully argued against the contention: Protecting the innocent is more important than punishing the guilty.

LAG2. Unfortunately, a few minutes into their short preparation, the LAG 2 team (Teagan Gilmour, Ben Reeve and Nicolas Leotta) were interrupted to be told that their opposition, Somerset College, had forfeited the debate awarding Lindisfarne the victory.
Open B Team
LAG1. Difficulties challenged this team during Round 4 of the debate; one of their speakers inadvertently travelled to the wrong location for the debate and the other team member was unavailable due to ill health. However, two LAG 2 Year 9 team members (Teagan Gilmour and Ben Reeve) who had just received a forfeit for their debate at Hillcrest Christian College stepped in to assist Year 12 students Amity Chaffey and Hunter Wilson so that the Open B debate could proceed. This team had to argue against the contention: Protecting the innocent is more important than punishing the guilty. The adjudicator commended Lindisfarne and their opposition from St HIlda's School for an excellent debate before awarding the victory to Lindisfarne.

Suellen Walker
English Coordinator
Performing Arts
Performing Arts Private Tuition Term 3
In addition to regular classes, Lindisfarne has specialist teachers who offer private tuition in Speech and Drama, Piano/Keyboard, Strings, Brass, Woodwind, Percussion, Vocal and Songwriting/Music Production.

For students continuing with private tuition, it is assumed that lessons are continuing from term to term, for the year unless written notification is submitted to the Performing Arts Administration by the close of business on Monday of the last week of term otherwise the following term's fees will be charged.
For those interested in enrolling for private studio lessons for Term 3, please contact Performing Arts or complete the application forms on 'SEQTA Engage - Parent Lounge - Documents and Links'.
Todd Hardy
Director of Performing Arts
Year 11 Drama - Queens @ The Citadel
Year 11 Drama students have spent much of this term rehearsing and will be presenting the Australian play "Queens" by Kristen Doherty at the Citadel on Wednesday 14 and Thursday 15 June.

This 'theatre in the round' experience revolves around the premise of King Henry VIII having to re-live the horrors of how he treated his six wives. This serious Drama has enabled students to explore heightened language, physical theatre, monologues and ensemble playing.
Please note that the content of the play focuses on the six wives of King Henry VIII and as such, there is some mature content. Original source documents, letters, recounts, poems and songs of the time have been used in the creation of the scripts.
Limited tickets are available through the Trybooking link.
Loretta Visser
Drama Teacher
Germinate Records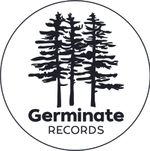 Photography and Digital Media
Science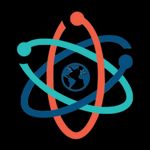 As our students start to look at the Science electives and subjects they can study further in Year 9 and Year 11, there continue to be more opportunities for students to extend themselves even further in the field of Science.

For our Year 11 students, applications are now open for the National Youth Science Forum. This is run at the University of Queensland from the 12-20th January and scholarships are available. Please apply here.
Mrs Jeffries has also posted about how to enter the ICAS competition. This is a great way to see how your child is performing relative to the state and focuses on key skills that lead to success in science.
Also, we wish our students participating in the Science Olympiad exams next week all the best and thanks to Mrs McCann for organising all of these opportunities for the extension for our science enthusiasts.
Ms Jo Mendoza
Director of Science
Technology and Applied Studies
Round Square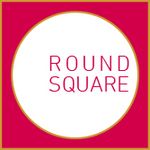 Sustainability
Lindisfarne Recording Studio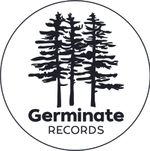 Co-curricular and Extra-curricular
Sport
RECENT GAMES
Len Diett Cup v Emmanuel Anglican College
Lindisfarne played in the fifth round of the Len Diett Cup on Thursday, 1 June with our squads hosting Emmanuel Anglican College at the School.
U13 35-10
A strong start was the order of the day when the U13s played Emmanuel Anglican, but the boys ran into stiffer-than-expected opposition which kept the scoreline tight for the first half. Emmanuel was short a few players, so in the spirit of rugby, several of our boys offered to play for the opposing team and provided very spirited defence by repelling our raids. Towards the end of the half we found our rhythm and scored some solid tries to take a bit of momentum into the second half.
Swapping over some players and refocusing on playing our game style allowed us to get away with several tries in the second half with a strong kicking performance from captain Max Esgate and some great runs from Sully Groves. They were ably assisted with solid defence from Dillon McPhee and Isaac Whitrod. Being our last game of the XVs season, we played out the game well and ended with a 35 - 10 victory, leaving the U13s undefeated in the Len Diett Cup. Great season boys, looking forward to your development over the next few years.
1st XV 29-0
After the disappointment of losing to Xavier Catholic College in their last game, our 1st XV came out with a lot of energy and intensity against Emmanuel's 1st XV. The scoring was opened with a try to Levi Dangerfield, who had a fine game in the midfield, was quickly followed by tries to Liam Reardon and Declan Brown, meaning Lindisfarne went into the half-time break ahead 17-0. In the second half, although our attack was not as fluent, our boys managed to extend the lead to 29-0 while keeping the opposition scoreless, which was a credit to our intensity on defence.
Cimmaron Crawford and Jesse Freier were standouts in a fine performance from the team. Cimmaron's defence and work at ruck was of the highest level and Jesse's ability to control the game from the back was key to our team sustaining continued pressure in the opposition half. Meanwhile, Taj Krasna and Oliver Nelson both enjoyed their first games for our 1st XV and performed admirably.
Girls 7s Friendlies at All Saints

It was an exciting day last Thursday when our 2023 Girls' Rugby squads had their first games at All Saints. The Round Robin tournament was an opportunity for both our Under 15s and open teams to finally put into action the skills they had been working on at training.
The Under 15s had a great win in their first game and Madison Ollis was a try-scoring machine. The second and third games were a lot tighter but the girls showed great potential. Coach Mike Elliston was really impressed with how far they have come in such a short time.
Our open girls picked up where they left off last year. With experienced players like Nicola Gee and Sofia Keane leading the way, they embraced having new and enthusiastic players join them on the field. The girls had tough games for a season opener but held their own and again showed signs of a fantastic season ahead.
While the girls had their first hit out, their coach Jessica Elliston was playing in the first State of Origin match for Queensland, Our girls are very fortunate and grateful to be guided by Mick and Jess.
It is looking to be a wonderful season ahead.
KEY DATES
Please see the upcoming key dates for our boys' and girls' program below. You can find the full list of key dates HERE.
Boys
Wednesday, 14 June

Len Diett Cup RD7 (1st XV only) AWAY v St Mary's Casino AWAY

Friday, 23 June

Term 2 ends

Monday, 17 July

Term 3 begins

Tuesday, 18 July

Tuesday AM training begins (7s)

Bedford College (UK) 1st XV and U16

Thursday, 20 July

Thursday school sport training begins (7s)

Thursday, 27 July

FNC 7s Boys (U14, U16 & U18)
Girls
| | |
| --- | --- |
| Friday, 23 June | Term 2 ends |
| Monday, 17 July | Term 3 begins |
| Thursday, 27 July | FNC 7s Girls (U14, U16 & U18) |
| Wednesday, 9 August | FNC 7s Girls ZONE FINAL (U14, U16 & U18) |
| Friday, 11 August | Logan QLD 7s (U13, U15 & U18) |
| Thursday, 24 August | NCIS 7s (U14, U16 & U18) |
UPCOMING FIXTURES

Len Diett Cup RD7 v St Mary's Catholic College
Our 1st XV squad will play against St Mary's Catholic College in the last round of the Len Diett Cup on Wednesday 14th June at Casino Bulls Rugby Club in Casino. Kickoff is at 1345 and if parents and supporters are interested in watching the games, they are more than welcome to attend.
Bedford College (UK) 1st XV and U16
We will be hosting Bedford College, who have travelled from the UK with their 1st XV, 2nd XV and U16 squads, on Tuesday, 18 July. Kick-off time will be 1200 for U16 and 1300 for 1st XV. We will select our 1st XV and U16 squads ASAP for this fixture but please note this is the first Tuesday of Term 3 and we will want all players selected to be available for this fixture. Parents and students are more than welcome to attend the game and post-match presentation if they have the time and we would love to have as many supporters on the hill as possible.
OTHER ITEMS
NSW AICES U16 and U18 Schoolboy Games
Tuesday gave our AICES representatives another opportunity to show their skills to the NSW selectors with another two games against strong opposition.
Our U16 representatives, Koen Hodge and Jesse Bravington, both had strong games as their team scored an 8-0 win over CCC before a 10-10 draw against ISA2.
Our U18 representatives, Declan Brown, Levi Dangerfield, Harry Davison-Long and Mason Duke, had good showings in a 12-12 draw against ISA3 and a 5-17 loss to CHS2. These games are incredibly competitive as players vow for selection in NSW Schools teams to compete at the national championships in the school holidays.
The U18 team have one more game on the last Friday of term before the U16s play in the U16 Schoolboy Championships on the first weekend of the holidays.
Training Notes
As we move into Terms 2 and 3 and winter weather, it is worthwhile mentioning that we will let you know the evening prior if training is cancelled. However as rugby is played in the elements, we will train through any adverse weather as much as possible. Students should also be in proper training attire (NOT school sports uniform) with mouthguard, boots and any other equipment they play with for every session. This requirement also includes integrated school sport on Thursday. Alongside this, students should have a towel and spare school uniform to change into in case there is wet weather.
Stack Team APP
Thank you all for your patience with the roll out of the Stack Team app and it has been released to all students and parents. This app will be our Rugby Union program's main form of communication for all our squads, with the exception of U12 boys.
As a reminder, both parents and Boy's U13, U15, 1st XVs and 7's and Girl's 7s students who have parental permission for smartphones will need to download the app and join the relevant squad in the app (e.g., 1st XV, U15 XV, U13 XV, Girls 7s).
To download the Stack team app, use the following links:
● iOS: https://www.teamapp.com/ios-ap...
● Android: https://www.teamapp.com/androi...
Once downloaded, please search for the 'Lindisfarne Rugby Program' and request to join.
More Information
If you have any questions about the above, please do not hesitate to contact Dr Joseph Coyne (jcoyne@lindisfarne.nsw.edu.au).
Saturday Netball
As we enter the latter part of the season, it's important to review the upcoming important dates for Saturday Netball. Kindly note that there will be no games this Saturday, as we have a long weekend ahead. Our next round will take place on Saturday, 17 June, marking the final round of this term. After that, we will have a break until Saturday, 22 July.
Additionally, please be aware that there will be no training on Thursday, 22 June, due to the Athletics Carnivals scheduled for Thursday and Friday.
During the break, we encourage you to stay active, maintain your fitness, and continue practicing your netball skills independently. Take advantage of this time to set new goals, work on areas that need improvement, and emerge stronger and more determined for the end of the season.
Thank you once again for being a part of this incredible Saturday Netball season. Let's finish the term on a high note and return even stronger when we reconvene in Term 3.
Wishing you all the best for the final round this term and a rejuvenating break!
Should you have any inquiries, please don't hesitate to reach out to your coach or manager.
Rising Stars in Umpiring
We are thrilled to share the news that Evee Sweet (middle) and Emily Daniel (send from left) have recently been awarded their Green Bib for Netball Umpiring.
Evee and Emily's journey in umpiring began with a passion for the sport and an eagerness to contribute further. They quickly realised that umpiring offered them the opportunity to become an integral part of the game, allowing them to make fair judgments, uphold the spirit of sportsmanship, and ensure that every player's experience on the court was enjoyable and fair.
Evee and Emily's progression to a Green Bib Umpire, signifies their ability to officiate at a higher level and handle more complex game situations. We are incredibly proud of their achievements and confident that their passion and commitment will continue to propel them towards even greater success.
Congratulations Evee and Emily!
Lindisfarne Netball takes on the Vicki Wilson Netball Championship
We are thrilled to share the exciting news of our netball teams' recent journey to Hinterland for the prestigious Vicki Wilson Cup, the Netball Queensland Secondary Schools Championship. Our players represented Lindisfarne with pride, showcasing their exceptional skills, spirit, and unwavering commitment to the sport.

The team donned their uniforms with a sense of honor and played each game with passion and determination. Despite facing formidable opponents, including netballers currently in Australian and Queensland squads, our teams exhibited remarkable resilience and sportsmanship throughout the tournament.
Our players had the opportunity to experience the intensity of netball at a higher level through this competition. This invaluable experience will undoubtedly fuel their personal growth and inspire them to reach new heights in their netball journey. We are immensely proud of their performance and the positive takeaways from the competition.
Currently, we eagerly anticipate the participation of our Year 5 and Year 6 teams in the Gretel Tippett Trophy. They will have their chance to shine on the court and demonstrate the same level of passion and commitment that we witnessed in our recent outing.
Additionally, we would like to take a moment to recognise and express our gratitude to the Year 12 netball players. Their unwavering dedication to the sport has been truly remarkable, with many of these students having represented the school in netball since Year 4. We extend our heartfelt thanks for their commitment and contributions to Lindisfarne Netball, and we hope to see them continue their netball journey beyond their time at the school.
As we continue our netball season, let's celebrate the achievements of our teams and the indomitable spirit of our players. Their improvement and performances in the Vicki Wilson Cup are a testament to their hard work, talent, and guidance provided by our dedicated coaches.
We would also like to acknowledge the tremendous support from parents, friends, and the Lindisfarne community. Your presence and encouragement on the sidelines have been invaluable in nurturing our players' confidence and creating a positive team atmosphere.
Let's continue to rally behind our netball teams as they strive for excellence and prepare for upcoming challenges.
Should you have any questions or wish to celebrate the accomplishments of our netballers, please don't hesitate to reach out to us. We look forward to sharing more updates on our netball journey.
Danielle Watters
Teacher
Athletics
We are getting very close to the athletics carnivals - so close that I am starting to monitor the mid-term weather reports.
Field event entries are now fully closed, the good news is that we will not trial any students before the carnival, with all student aspirations to compete in various events on the day being accommodated and finalised into the athlete rosters.
Please remember the carnivals are on the last two days of term - and parents/friends are encouraged to come and enjoy the day.
Secondary Carnival - 22 June
Primary Carnival - 23 June
Football
Our Girls were convincing winners in the Bill Turner Trophy fixture vs Kingscliff High School this Monday.
After a very conservative start, the girls hit the afterburners blowing the game wide open after halftime.
Lindisfarne - 12
Kingscliff High - 1

Futsal
Entries have just been finalised for our qualifiers from the Gold Coast Regional Titles - who will take to Nissan Arena for the QLD State Champions of Champions. The following teams will represent Lindisfarne in late July:
Boys
U13
U15
U19
Girls
U12
U13
U14
Spotlight on Farrah Melville
We wish Farrah Melville from 6B the best of luck, she flew out to Barcelona on Monday night as part of an Australian Representative team of U13 Girls - heading off to compete in the Spanish Futsal ASB Cup.
Good luck Farrah wearing the green and gold, we can't wait to hear how you go.
All Schools Swimming
Koa Stotz and Riley Johnston represented Lindisfarne and CIS at the NSW all schools swimming championships. Both boys have now earned a spot on the NSW team to compete at the School Sports Australian Championships in August. In an unbelievable continuation of their 2022 results, they managed to go 1st and 2nd in the Breastroke again, this time swapping places on the podium - and BOTH breaking the existing record! Astonishing really, well done lads.
Their results were:
Koa Stotz
4th Boys 13 Years 100m Freestyle
1st Boys 13 Years 50m Breaststroke (New NSW Record Holder)
7th Boys 13 Years 50m Freestyle
Riley Johnston
2nd Boys 12-14 200m Breaststroke
2nd Boys 13 Years 50m Breaststroke (also broke the existing record)
3rd Boys 13 Years 50m Freestyle
2nd Boys 13 Years 50m Backstroke
3rd Boys 12-14 100m Breaststroke

Spotlight on Lucas Howarth
Lucas had a great hockey tournament for NSWCIS in Tamworth last week. His team won 2 games, drew 1 game and lost 2 games.
They played so well considering they had never played as a team before. They were all strangers to begin with - having never met until their warm-up session the day before the tournament began. It was a fantastic experience - learning new skills, playing different positions and making a bunch of new friends.
Damien Clucas
Head of Sports and Activities
Library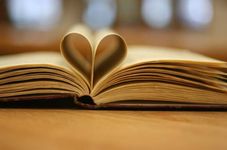 World Environment Day 2023 @ our Library
Did you know?

Some 11 million tonnes of plastic waste flow annually into oceans. This may triple by 2040.
More than 800 marine and coastal species are affected by this pollution through ingestion, entanglement, and other dangers.
A shift to a circular economy can reduce the volume of plastics entering oceans by over 80 percent by 2040; reduce virgin plastic production by 55 percent; save governments US$70 billion by 2040; reduce greenhouse gas emissions by 25 percent; and create 700,000 additional jobs – mainly in the global south.
Source: UNEP 2023

Uniform Shop
Uniform Shop - Holiday Hours
OOSHC
Careers and Vocational Education & Training (VET)
Upcoming Events
Loading events...
View full calendar